Self-exclude From Gambling To Avoid Temptation During Lockdown – Warning To Vulnerable Consumers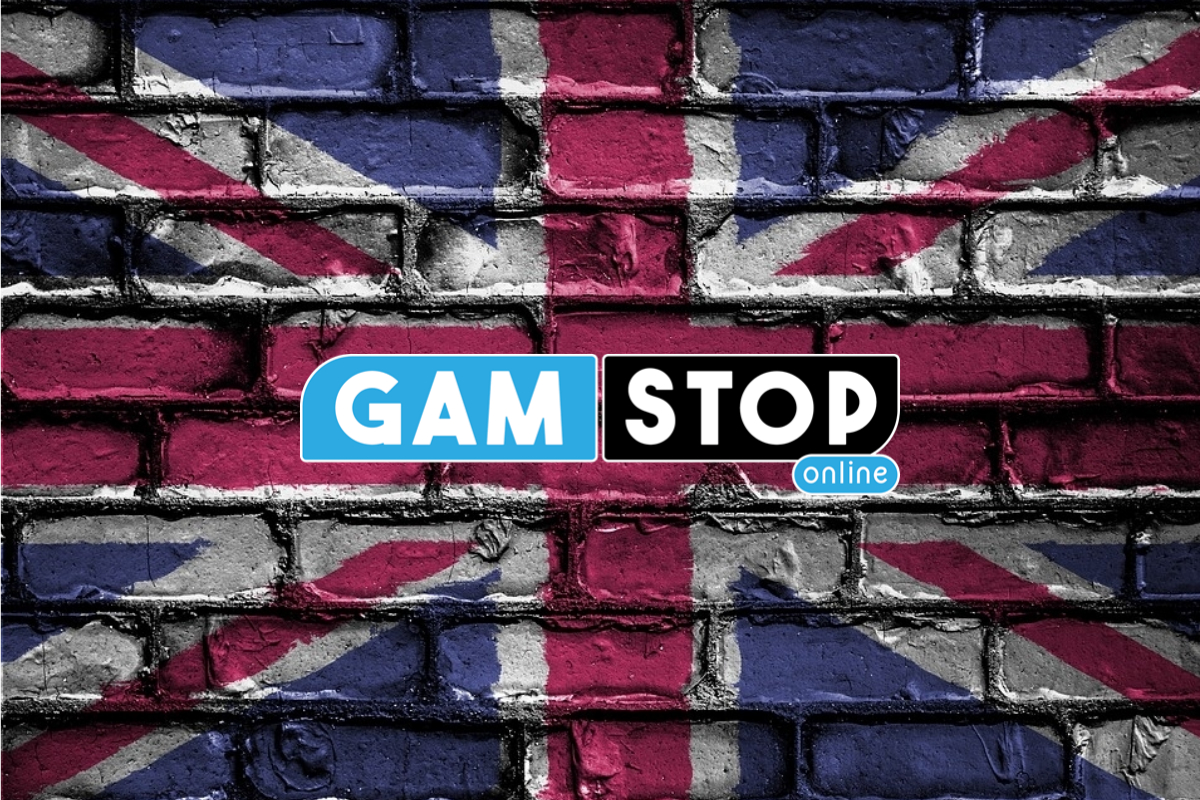 Reading Time:
3
minutes
FIONA PALMER, chief executive of GAMSTOP, is urging anyone worried about their gambling while they are stuck at home during the coronavirus lockdown to exclude themselves from all online gambling websites.
Fears have been raised by MPs that vulnerable customers will increasingly turn to online gambling as a distraction at the very time when they can least afford it, leading to a surge in gambling-related harm. The Gambling Commission has issued new guidance to all licensed companies to keep customers safe and the Betting and Gaming Council, which represents operators, has published a ten-point plan for its members to follow.
GAMSTOP is a free service that allows consumers to exclude themselves from gambling websites. By registering with GAMSTOP, consumers can choose to restrict themselves from all UK-licensed online gambling sites for a minimum period of either six months, a year or five years.
More than 130,000 people have registered with GAMSTOP since the scheme went live in April 2018, with 73% opting to self-exclude for five years, the maximum period available. Early evidence shows that nine out of ten consumers who chose to self-exclude for a shorter period have not returned to gambling at the end of their chosen timeframe, which means their self-exclusion has automatically remained active.
Fiona Palmer, chief executive of GAMSTOP, said:
"We are concerned that, at a time when so many people are being forced to stay at home during the coronavirus, vulnerable consumers who may have an issue with their gambling might be tempted to spend money they do not have on online gambling. We want to make them aware that GAMSTOP provides a free, simple and secure solution for anyone who wants to take a break from online gambling.
"People generally come to us when they realise that excluding themselves from all online gambling is the first step they need to take to provide the necessary breathing space to tackle their issues with gambling. Self-exclusion is just one tool in a suite of services; we work closely with charities, such as GamCare, who offer specialist treatment, as well as with banks who provide financial blocking options to their customers and with providers of device blocking software. Our focus is to help people take that first step and register with GAMSTOP rather than putting it off whilst the country is in lockdown".
Early evidence since the nationwide lockdown triggered by Covid-19 suggests a spike in calls from users registered with GAMSTOP who are trying to lift their self-exclusion before their chosen minimum period has expired so they can begin gambling again – however, once someone has registered with the service they are prevented from doing this for their own protection.
GAMSTOP's data shows that 42% of its users are aged 25-34 – the age group identified in the Gambling Commission's official health survey as most likely to be classified as problem gamblers – with 27% in the 35-44 group and 13% aged 45-54, just ahead of 12% who are in the 16-24 age group. Outside London, the cities with most registered users are Birmingham, Leeds, Liverpool and Leicester.
Darts commentator Chris Murphy, who began gambling at 17 and lost over £100,000 in a long-standing battle with the addiction which once led him to attempt suicide, credits GAMSTOP with helping him to give up gambling.
Mr Murphy, 33, from Leeds, said:
"GAMSTOP has been a game-changer for me. It has proved to be an important safety net at times when I have felt vulnerable and has allowed me the breathing space for gambling urges to pass. More recently, knowing that I can't gamble online has helped diminish any urge to do so. GAMSTOP is not an ultimate solution for my gambling addiction, but it is a vital part of a practical toolkit that creates the space for a gambling addict like me to pursue treatment and recovery with a reduced risk of relapse.
If you want to stop gambling, signing up to GAMSTOP is a good place to start, alongside other measures such as using blocking software for gambling sites and allowing a trusted other to look after your finances for an initial period. The most important advice I can give is to seek help for your gambling problem or addiction. There are many peer-to-peer support groups and professional help is now more widely available than ever through the NHS.
In my own experience, the ability to pause and think is crucial. Taking action, such as blanket self-exclusion through GAMSTOP, can help remove the temptation to use gambling as a solution to financial or emotional problems. The COVID-19 crisis is presenting many challenges to people who may consider turning to gambling as a solution and GAMSTOP is an important form of protection against those dangers. If you are missing gambling during this crisis, I would advise using the time to reflect on your relationship with gambling and speak to somebody about it, rather than switching to the more dangerous and harmful forms of gambling that remain available in the absence of sports fixtures".
Hippodrome's Simon Thomas urges business leaders to stand-up for the industry in his ICE Symposium address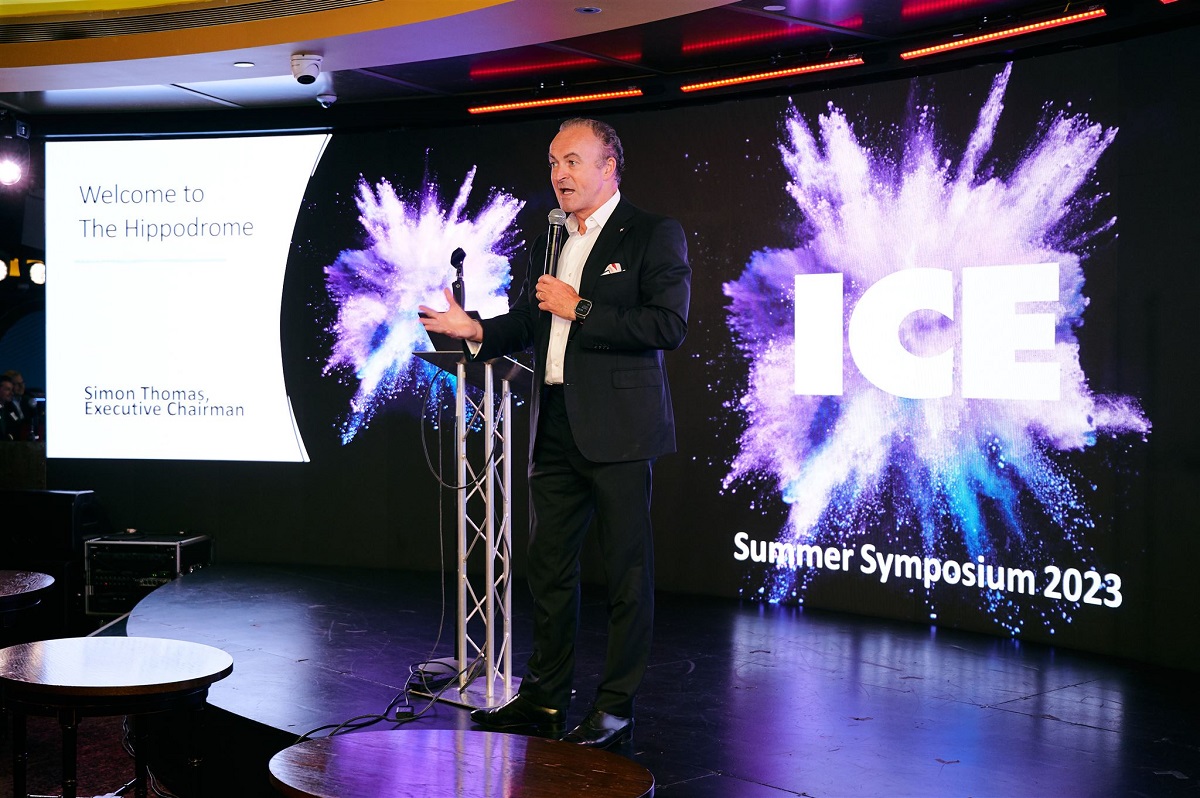 Reading Time:
2
minutes
Simon Thomas, Executive Chairman of the world-famous Hippodrome Casino has urged business leaders in the gaming community to 'stand-up and be proud' of the socially responsible entertainment offering they provide, particularly in the face of what he described as the constant criticism levelled at the sector by regulators.
Addressing attendees at the annual ICE Symposium which was hosted by the Hippodrome he said: "With the toxic narrative that's being propagated and which filters through to main stream media, it's important that we are proud of what we offer.
"The story should not be about problem gambling, which in the UK is at a record low level, but instead the focus should be on what I term 'healthy gambling' and the reality of happy consumers enjoying themselves with all the benefits of intellectual stimulation and socialisation."
In keeping with Clarion Gaming's philosophy of always working in partnership with its stakeholder communities, delegates participated in a series of curated roundtable sessions with discussion focussed on the future direction of the industry including an assessment of the challenges and opportunities which face the sector over the short, medium and long-terms.
Providing an overview of what he described as the most 'significant two years' in the history of ICE and its sister show iGB Affiliate, Clarion Gaming Managing Director Stuart Hunter updated delegates on what the industry can expect when they attend the 2024 events in London and their subsequent relocation to Barcelona in January 2025.
He stated: "Our focus is firmly on making 2024 the best edition of ICE that the industry has ever experienced. ICE was born in London and the city has served the show admirably as it has developed into the most successful and internationally regarded business event for the global gaming industry. I know that many of our exhibitors are planning a strong and creative presence to express their thanks to London for being such a great host city and also to mark the next stage in the development of ICE and iGB Affiliate."
Providing a glimpse of what visitors and exhibitors can anticipate from their Barcelona show experience, he added: "The move is a generational opportunity to draw-up a new floorplan which we will have ready to view at ICE and iGB Affiliate 2024.
"In addition to being able to deliver enhanced ROI for all of our stakeholders the level of engagement with the city means that we will also be able to deliver an enriched festival style show experience. Make no mistake these are extremely exciting times to be associated with the ICE and iGB Affiliate brands."
In an action-packed day, ICE Symposium attendees also received a market analysis from Simon French, Managing Director Head of Growth Capital Solutions and Travel & Leisure at Panmure Gordon entitled 'Gambling the Investment Landscape'.
MuchBetter Settles Outstanding Wallet Balances with EEA Customers Out of its Own Pocket as UAB PayrNet Continues to Withhold Customer Funds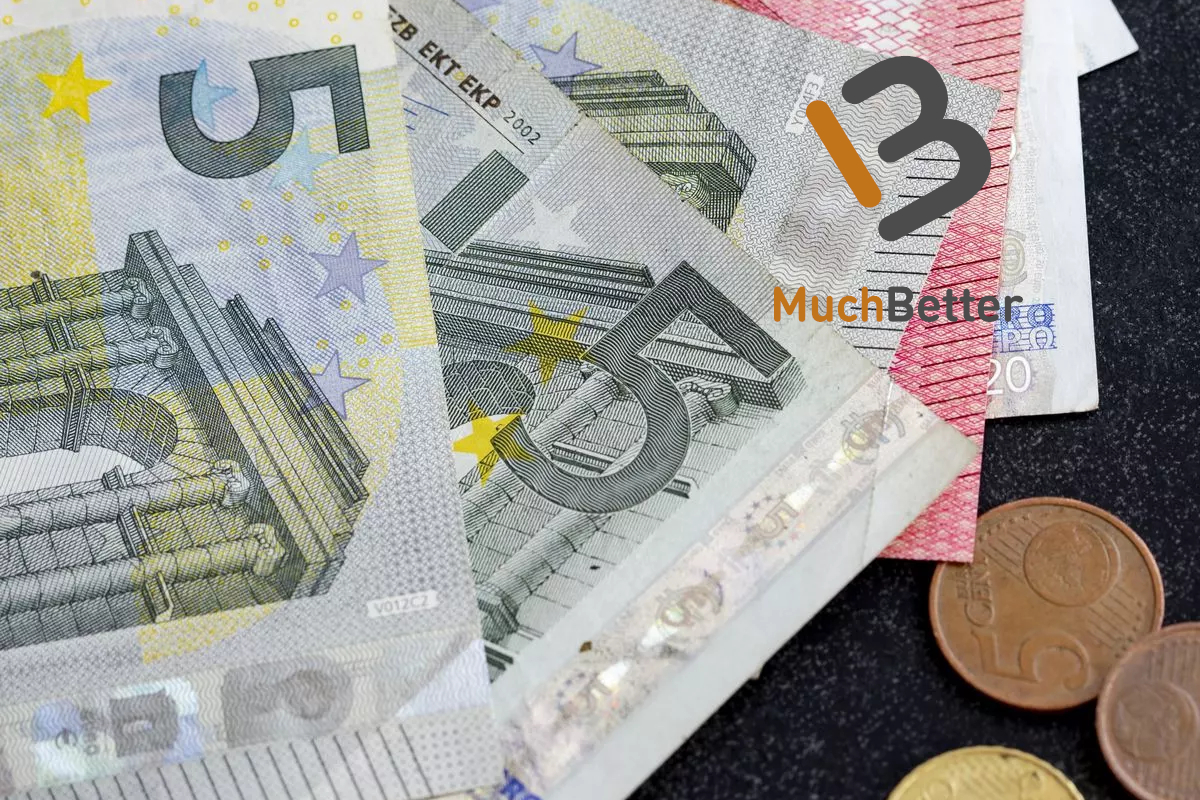 Reading Time:
2
minutes
MuchBetter has officially resumed service in Europe today after a lengthy disruption due to an investigation into its previous European partner (an electronic money institution that MuchBetter was an intermediary of), UAB PayrNet.
On June 22, 2023, the Bank of Lithuania made an announcement stating that it had decided to revoke UAB PayrNet's license and initiate bankruptcy proceedings against it due to its severe and continuous regulatory breaches. This included anti-money laundering, reporting, safeguarding customers' funds, sanctions and other requirements. The Bank of Lithuania also determined that due to revocation of the licence, UAB PayrNet must repay all customer funds within a given timeframe.
UAB PayrNet has since failed to settle with its customers by the August 22 deadline. MuchBetter's legal team has made several concerted attempts to contact UAB PayrNet, all without success.
In keeping with the MuchBetter ethos of always putting its customers first and to ensure they do not suffer as a result of the UAB PayrNet issues, MuchBetter has chosen to settle the outstanding PayrNet balances of its European customers from its own funds. Settlements will be made via its new European partner with the final settlement figure expected to reach millions of euros.
The move showcases the financial strength of MuchBetter while also demonstrating it has fully invested in its return to the European market. It further expresses MuchBetter's appreciation for its customers' continued support and patience. MuchBetter shares its customers' frustrations at such a lengthy process and decided to settle using its own company funds to prevent further disruption and provide reassurance to customers.
Once customers have accepted updated terms of service and agreements, MuchBetter customers in Europe will have access to both their accounts and previous account balances from before activity was paused in mid-February. More regulatory steps are required in some European countries, so while most customers can now access their funds, a few countries will have to wait a little longer. We will continue to keep our customers informed of developments.
With its return to Europe, MuchBetter has worked on improving the user experience of its digital wallet app, with further new and exciting features being delivered in coming months based on customer feedback and overall innovation.
"Now that the Bank of Lithuania's investigation into UAB PayrNet has concluded, we are excited to be back operating in Europe," a MuchBetter spokesperson said. "The Bank of Lithuania has confirmed that we had nothing to do with the UAB PayrNet investigation and we are relieved to now have this behind us. Most importantly, we're glad we can help ease the worries of our European customers by settling their outstanding balances held by UAB PayrNet rather than waiting for UAB PayrNet to release their funds.
"We'd like to thank our customers for their patience and support and have some exciting things in the pipeline soon, including a loyalty programme."
Betting Analytics Website MightyTips.com Signs Player Sponsorship Deal with Sheffield Wednesday Veteran Liam Palmer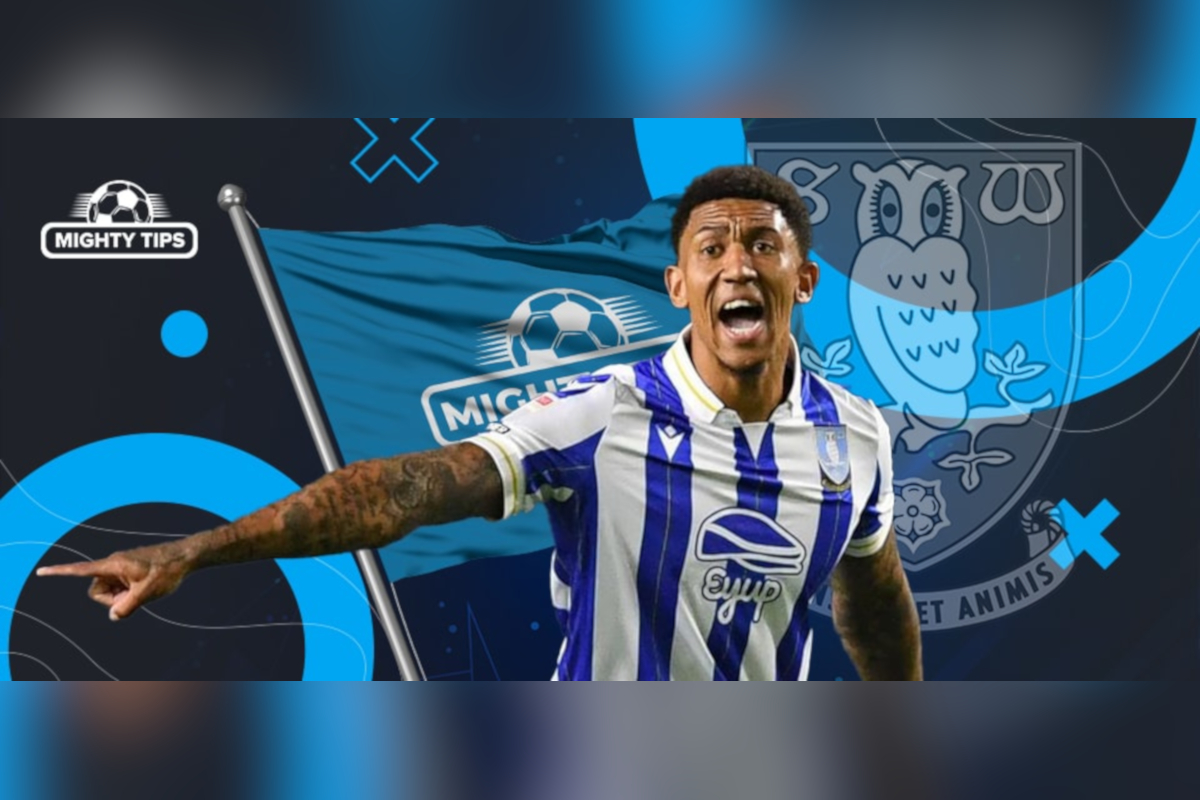 Reading Time:
2
minutes
MightyTips .com, one of the biggest betting analytics portals with over one million monthly views, concluded another player sponsorship agreement with a Championship club. The latest addition is Sheffield Wednesday full-back Liam Palmer.
Palmer is the fourth player from the Championship to be sponsored by MightyTips .com. Previous deals include Blackburn Rovers midfield captain Lewis Travis, Cardiff City central defender Dimitrios Goutas and Huddersfield Town prospect Scott High.
By sponsoring Palmer for the 2023/24 season, MightyTips .com aims to enhance brand visibility and strengthen its bonds with English football fans and the British sports community in general.
"We are thrilled to unveil Liam Palmer as our latest sponsored player," the Communications and Marketing Manager for MightyTips .com, Eugene Ravdin, said. "We are eager to see him on the pitch as Sheffield Wednesday strives to make its mark in the Championship after winning promotion. The Championship provides us with unique reach and fan engagement opportunities."
A club academy product, Palmer is currently Sheffield Wednesday's longest-serving player with over 350 appearances under his belt. He made his first team debut in 2010 and had since left just once, spending the 2012/13 season on loan with Tranmere Rovers. Such was the impact of the right-back who can also cover centre-back and defensive midfield positions, that he claimed the Sheffield Wednesday Player of the Year awards twice, in 2013/14 and 2022/23.
Palmer made 47 league appearances last season, adding six goals and three assists as Sheffield Wednesday finished third in League One and won promotion. He has also won eight caps for Scotland, in 2019/2021.
The 31-year-old underwent groin surgery in the summer and has featured four times this season as Sheffield Wednesday struggles to make its mark in the Championship early in the season.
Formed in 1867, Sheffield Wednesday is one of the oldest football clubs in the world. It is also one of the most decorated English teams with four league titles, three FA Cups, one League Cup and one FA Community Shield to its name. Sheffield Wednesday has spent most of its history in the top division but has not played at that level since 2000.