COVID-19, Magellan Robotech (Stanleybet Group) Robotics Division: "Mathematical model and AI techniques predict contagion zero from 7 May and peak attained 27 March. Italy sets worldwide precedent"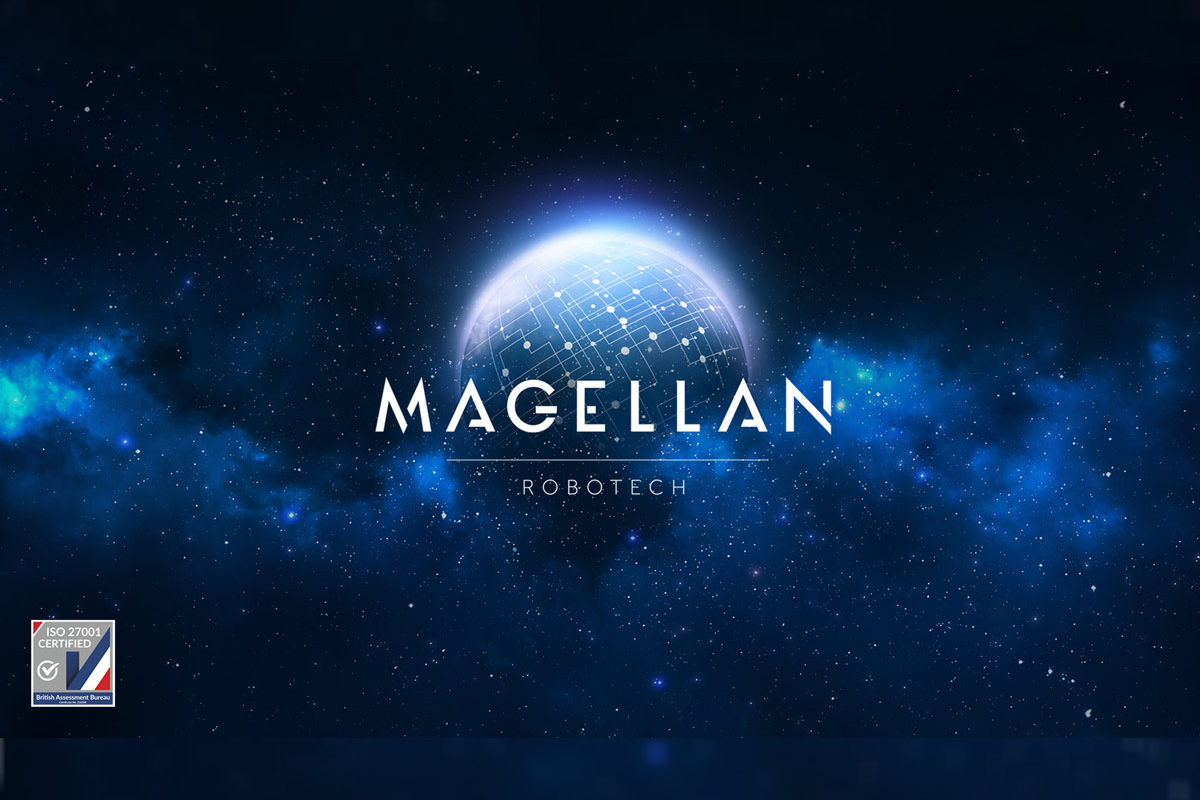 Reading Time:
5
minutes
The findings of a study commissioned by the Stanley Board to the Robotics Division of the Liverpool Group on the likely trends of the Covid-19 pandemic in the coming weeks, were disclosed and released to all Stanley affiliates in Europe. The Robotics Division is the same that created humanoid robot Alicia, which utilizes the most advanced techniques in giving life to virtual products. The virus is dealt with by a mathematical model that interprets the pandemic as if were spread by a swarm of hostile robots. Each individual virus is looked at as if it were a single nano-robot, and its effects are analyzed in relation to its movements, by the same techniques of logistic prediction that are applied to gauge the simultaneous movement of millions of very low cooperation level software drones (swarms). It is an approach that was fine-tuned for the first time in the world at Magellan Robotech with respect to specialized software simulating the movements of virtual entities, in that case characterized by a high cooperation level. An ad hoc mathematical model enabled the creators to overcome the difficulty of identifying the correct level of cooperation within the swarm applied to the pandemic scenario.
We uploaded into the model the data of the Civil Protection and Health Authoritites of several countries, as well as those of the World Health Organization, de-seasonalized by econometric techniques comparable to those utilized to stabilize the sets of data employed in the predictive models of economic research.
We moroever uploaded into the model the most reliable forecasts that could be obtained on citizens' behaviours in the countries concerned in complying with the prescriptions of the health authorities. More particularly, we developed separate forecast models for China, and the eight jurisdictions where Stanley is currently operative: England, Denmark, Belgium, Italy, Romania, Croatia, Malta and Cyprus. China, which is now showing considerably stabilized data, was utilized as "control patient", and compliance rankings were assigned to the other jurisdictions against the Chinese benchmark.
China was thus assigned compliance ranking "100", and degressively lower rankings were assigned to other countries. The actual rankings assigned will not be made public. We, though, like to think that Italy, which was in its history always capable to summon its best resources in the hardest times, gained the third ranking, hence, a surprisingly "high" compliance level. And we like to think that, albeit in a tragic context, Italy did set the standard for the rest of the world, amongst others, for the spirit of self-sacrifice of its medical personnel, public and private alike, and the exemplary behaviour of its citizens.
In order to assess the damage suffered as a result of the forced closure of its betting premises in the eight countries it is active in, the Stanlely Board had requested an estimate of two key-parameters in each such country: 1) the point in time of the pandemic peak, and 2) the point in time when the number of daily contagions would go down to zero units. Let us recall two concepts that are helpful to understand our assessments. First, peak means the point in time when the contagion curve changes from an exponential increase (concavity facing upwards) to a logarithmic increase (concavity facing downwards). Second, the number of zero contagions is the point in time when the curve reaches its top in terms of infected individuals. Our model supplies both parameters, which are very different from country to country. The Italian data, according to the Magellan model, are as follows: a) the peak in Italy was reached 4 days ago, on 27 March, and b) the number of new infected individuals commenced to decrease after 27 March with an increasing logarithmic trend, bound to reach the minimum (zero contagions) on 7 May 2020. The error margin according to the model is plus or minus 4 days. The overall probability that the model effectively delivers correct data is 88%. Hence, always according to Magellan Robotech, the number of new contagions could reach zero level at any time between 3 and 11 May, although the most likely date derived from the assumptions underlying the model is 7 May. From that date onwards, it is though recommended, and will be necessary, to maintain standards of extremely high prudence for at least another 14 days.
The green light of the Government for resuming ordinary activities in Italy may, thus, be predicted for the last week of May.
At present, Stanley is operating in online mode only, with all physical premises in Europe being shut down awaiting the prescriptions of the national authorities. We seize this opportunity for encouraging all Stanley agents anywhere in Europe to strictly comply with such prescriptions and, above all, to stay at home. Stanley has asked that all its employees and commercial partners do the same. Strict compliance only will take us all to the end of the pandemic.
Dr Garrisi, the Stanley CEO and creator of the Magellan mathematical model, in a phone interview from Malta launched a warning: "I am confident that the predictions developed by us will prove substantially correct. However, there is a risk. In fact, our model shows that the contagion trend in the coming days should collapse exponentially. In other words, we will see the number of new infected individuals decrease by the day with astonishing speed, but the curve will thereafter  slow down and tend to become flat with an enervating "swing behaviour" equally changing by the day, to reach the zero contagion point at the beginning of May. It is, therefore, to be expected that in the coming days between 7 and 15 April a mood of euphoria will prevail, as if the problem was eventually overcome. Mind you, this is not the case. A relaxation of the strictest compliance with the prescriptions of the authorities could result in a fresh uptake of the pandemic instead. All of us must absolutely stay at home, not only until the day when the absence of new contagions is declared, but safely well beyond that point in time. Provided all of us remain compliant and strict in observing the prescriptions of the authorities, the gambling sector may start to think of a re-opening of physical operations within the end of May".
About us
Magellan Robotech Ltd was founded in 2014 by the Stanleybet Group, international bookmaker with over 60 years of experience in the Gaming business, with the aim of exploring new frontiers in Gaming and Entertainment.
Since its foundation, a team of more than 100 professionals has been dedicated to create bespoke products and services. Magellan highly custom-made solutions are entirely pinpointed to our customers needs and, furthermore, compatible with the rules set forth by the Gambling Commissions of several Countries.
Our mission is to improve the productivity and the efficiency of operators and to further enhance the gaming experience for customers, making it increasingly intense and exciting
The Company's range of products, already licensed in several European Union Countries and certified ISO/IEC 27001, includes a complete Gaming Platform, compatible with gaming products by all major global providers; V-Sports (3D virtual games including football matches, horse and greyhound racing); _Trident _ (a full championship with a multi-screen layout, from 1 to 4 screens); V-Numbers (two different types of Lotteries); Apache (a Pre-Match and Live Betting system for retail market); Midas (a Self-service betting software for retail market).
In June 2018, ¬Magellan Robotech obtained the international certification ISO/IEC 27001, which defines the global requirements for an Information Security Management System (ISMS) and is designed to ensure the selection of adequate and proportionate security controls. The standard also requires periodic checks, thus guaranteeing constant and extreme protection of the certified companies' customers' information.
Booming Games' Art and Dev Team Begins Work on Ronaldinho Games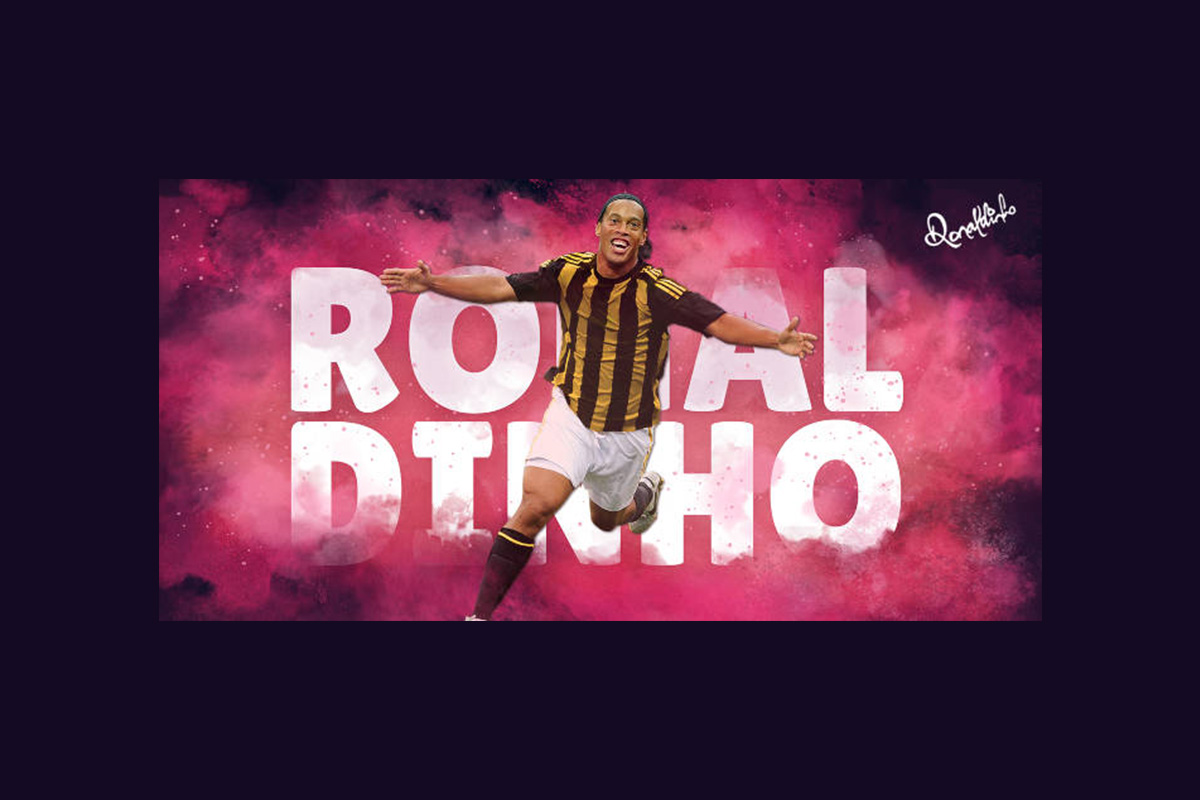 Reading Time:
< 1
minute
Booming Games has announced a "landmark partnership" for the company, with 2002 World Cup winner, Ronaldinho. As part of this deal, gaming content from Booming Games will feature Ronaldinho, with the company set to launch a series of games, with the initial offering set for early next year.
"After announcing Booming Games's collaboration with football icon Ronaldinho Gaúcho, our dedicated team is now diligently crafting premium slot content that encapsulates the essence of Ronaldinho's illustrious career," the Company said.
"As we embark on this transformative journey, our Art and Development Team works tirelessly to ensure a seamless fusion of Ronaldinho's legacy with cutting-edge gaming innovation. We're committed to delivering an unparalleled gaming experience that resonates with global audiences.
"Our marketing strategy is strategically amplifying the impact of this collaboration. We aim to leverage Ronaldinho's worldwide influence through targeted campaigns across diverse channels to build anticipation and excitement leading up to the official game launch.
"This strategic convergence of sports and gaming positions Booming Games at the forefront of a cultural shift. Stay tuned for updates as we usher in a new era of gaming excellence with Ronaldinho Gaúcho."
ANJ Publishes a Study to Evaluate the Illegal Online Gambling in France and Gain a Better Understanding of Consumer Practices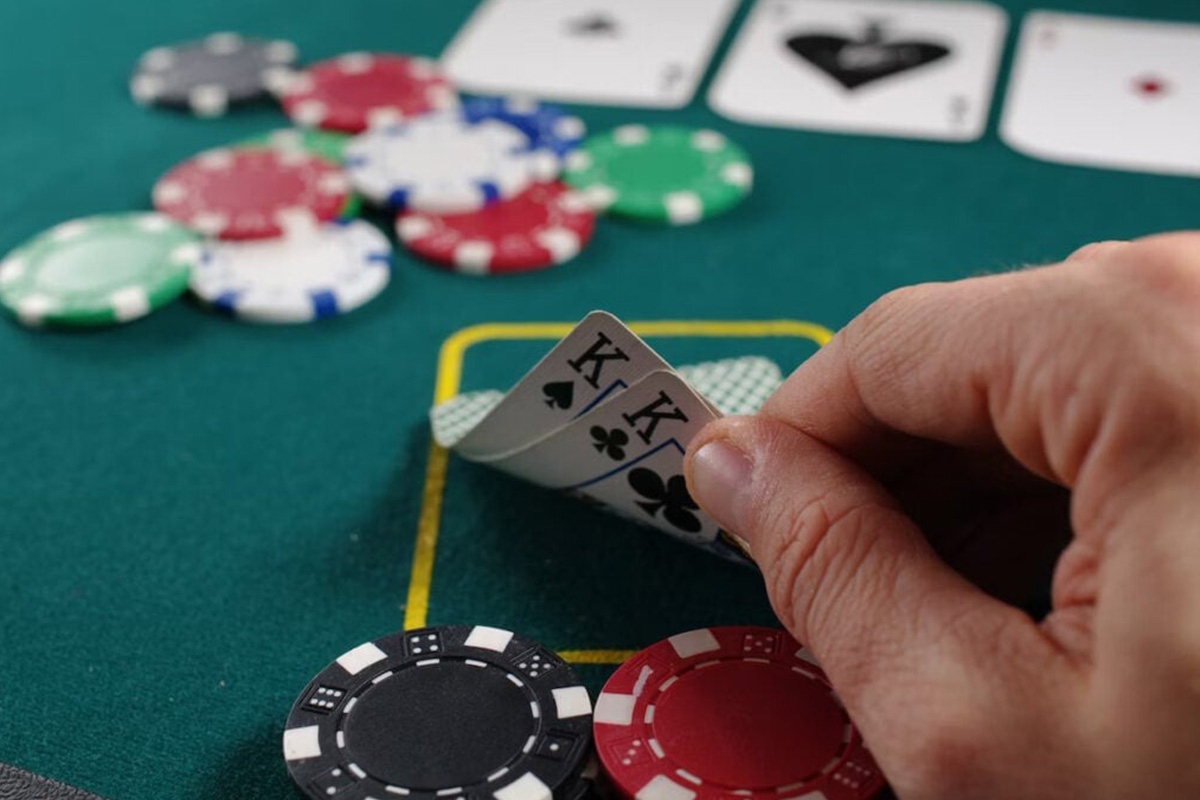 Reading Time:
3
minutes
In order to combat illegal online gambling more effectively, the ANJ (Autorité Nationale des Jeux) has commissioned Pricewaterhouse Coopers (PwC) to carry out a study into what is available in France and consumer habits.
The study estimates that the gross gaming revenue (GGR) generated by illegal gambling is between €748 million and €1.5 billion, or between 5% and 11% of the overall gambling market. The scale and risks associated with illegal gambling justify even more vigorous action to combat it, in addition to that already being taken by the ANJ.
More specifically, the purpose of the study was:
To measure, over the period from January to March 2023, via a quantitative analysis, the illegal online gambling available in France (illegal websites and mobile applications);
To gain a better understanding of the consumption associated with this illegal offer, through a qualitative study carried out on a web panel of more than 11,000 people.
The illegal offer considered in the study is that which presents the following three characteristics:
A gambling offer made to the public combining financial sacrifice, hope of winning and a share of chance ;
A gambling offer accessible on French territory, via an internet connection giving a French IP (without using a VPN or a proxy);
An absence of authorisation granted to the operator of the website or mobile application to offer its online gambling games.
In France, only the 18 operators licensed by the ANJ and FDJ legally offer online gambling.
Illegal gambling dominated by online casino games and slot machines and fuelled by the most vulnerable players
The gross gaming revenue (GGR) generated by illegal online gambling in France is estimated at between €748m and €1.5bn, or between 5% and 11% of the overall gambling market. As a reminder, the overall legal gambling market in France represented nearly €13bn in 2022, including €2.96bn for online gambling (sports and horse betting and poker).
Online casino games (such as roulette, dice games, craps, blackjack and baccarat) and slot machines are estimated to account for 50% of illegal online gambling Internet traffic.
The study, carried out between January and March 2023, identified 510 illegal websites generating traffic on French soil. Of these, 21 alone were estimated to generate 60% of illegal gambling traffic.
50% of the illegal gambling websites whose operators have been identified are owned by companies registered in Curaçao.
79% of the PBJ generated by the illegal online gambling market comes from high-risk gamblers.
Typical profile of illegal gamblers
Around 3 million people are estimated to have played illegal games at least once a month in 2023.
1 out of 2 illegal gamblers say they are unaware of the illegal nature of the offer they are playing on.
Illegal gamblers prefer online casino games other than slot machines (54%).
Illegal gamblers' main reasons for playing on these unauthorised gambling sites are: the absence of wagering limits or identity checks, the expectation of higher winnings and the greater range of games on offer.
Illegal gamblers say that they first became aware of these sites through: online searches on search engines (19%), online advertising (18%) and social networks (18%).
35% of illegal gamers would use a VPN to play on these sites.
The need to diversify actions against illegal supply
Since March 2022, the ANJ has had the power to administratively block and delist illegal websites. Administrative blocking orders are now faster and less costly. Since then, the ANJ has issued 300 administrative blocking orders covering 1230 blocked URLs. In a year and a half, thanks to the introduction of this procedure, the ANJ has managed to block almost as many Urls as in 12 years of judicial blocking proceedings.
Although the law does not currently provide the ANJ with any other specific means of combating illegal offers, the ANJ intends to take a number of actions in the near future:
Making targeted reports to the judicial authorities so that criminal proceedings can be brought against those registered in Curaçao or Cyprus who operate these sites, which currently operate with complete impunity and which the ANJ itself is unable to punish;
Take action to warn publishers of illegal games software and companies that provide hosting solutions for illegal sites;
Take action against payment service providers that enable financial flows between illegal operators and players;
Deepen the exchange of information and best practices with its European counterparts within the framework of the GREF (Gambling Regulators' European Forum);
Increase public awareness of the dangers of illegal supply.
Reminder of the risks associated with illegal gambling
Playing on an illegal site entails a number of risks for the player:
Winnings are rarely paid out: no legal action is taken against the illegal operator;
Minors are not protected: most of the time, there is no check on whether the player has reached the age of majority;
There are no legal measures to protect players: self-limitation of bets, deposits and playing time, voluntary prohibition and self-exclusion from gambling, identification and support in the event of excessive or pathological gambling;
Risks of identity theft and theft of bank details;
Risks of fuelling money laundering and terrorist financing.
Aspire Global Facing Pair of Legal Battles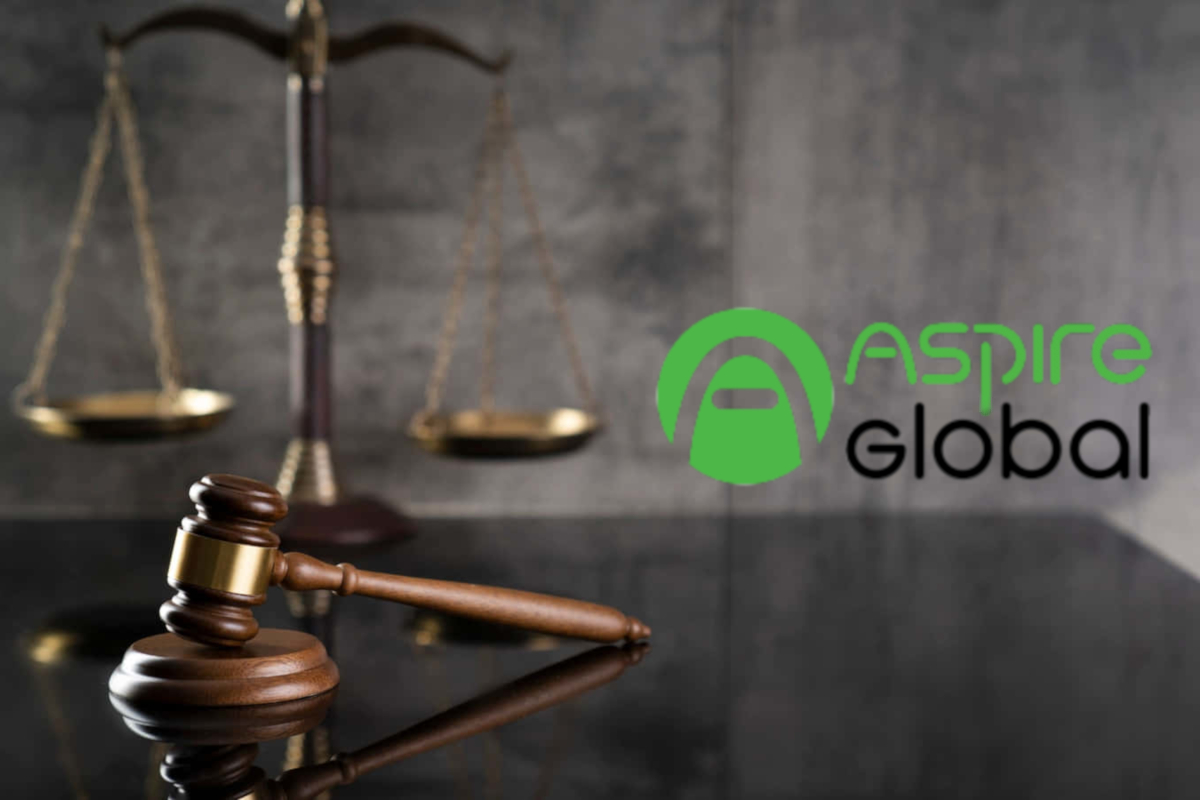 Reading Time:
2
minutes
Prominent online gaming software and platform provider Aspire Global has been named as the defendant in a pair of court cases that could potentially result in it being ordered to pay compensation totaling up to €101 million ($109 million).
In the first complaint, Aspire Global is being sued in the United Kingdom by the founders of sports betting software, solutions and services provider BtoBet, Alessandro Fried and Igor Lestar, for €36 million ($39 million). This pair inked a deal in 2020 to sell their company to the Malta-based defendant in exchange for an upfront payment of some €20 million ($21.6 million) as well as an earn-out consideration tied to future earnings before tax.
However, Fried and Lestar through their Sousa Enterprises Limited and Eltsar Limited entities are alleging Aspire Global, which was last year acquired by NeoGames as part of a deal worth some €402.3 million ($423.5 million), violated the terms of this share purchase agreement by spending too little and not charging enough so as to deliberately decrease revenues and the subsequent earn-out sum.
The complex case with its many intricacies is not expected to go to trial before 2025 but could well result in Aspire Global being ordered to pay more than the €36 million headline figure. The financial implications are even more concerning as the defendant's NeoGames parent is currently in the process of being acquired by Aristocrat in an arrangement valued at north of €1 billion.
In the United States and Aspire Global has also been separately named as the offender in an action brought by Ebet Incorporated, which is the operator of the Karamba, Griffon Casino, Hopa, Generation VIP, Scratch2Cash, Gogawi, Dansk 777 and Bet Target iGaming brands. This Nevada action is seeking some €65 million ($70 million) embracing compensatory damages, punitive fines and other financial penalties to be proven at trial and moreover names AG Communications and other affiliated entities as defendants.
Ebet Incorporated acquired specific business-to-consumer (B2C) assets and associated websites from Aspire Global in 2021 and simultaneously entered into a 'white-label' operator agreement embracing collaborative efforts on the future running of the purchased assets. The plaintiff is claiming the defendants breached these deals by manipulating their books to falsify and overstate active player data and exaggerate the health of the acquired properties.
As if this wasn't bad enough, Aspire Global is furthermore being accused by Ebet Incorporated of violating the terms of the agreements by materially failing to maintain necessary operations in Germany, falsifying records and violating industry regulations. The allegations could potentially shape the future trajectories of these companies as they also run to reputational harm, fraud, breach of contract and other unnamed violations due to be proven during the course of the trial.