WePlay! Pushka League Qualifiers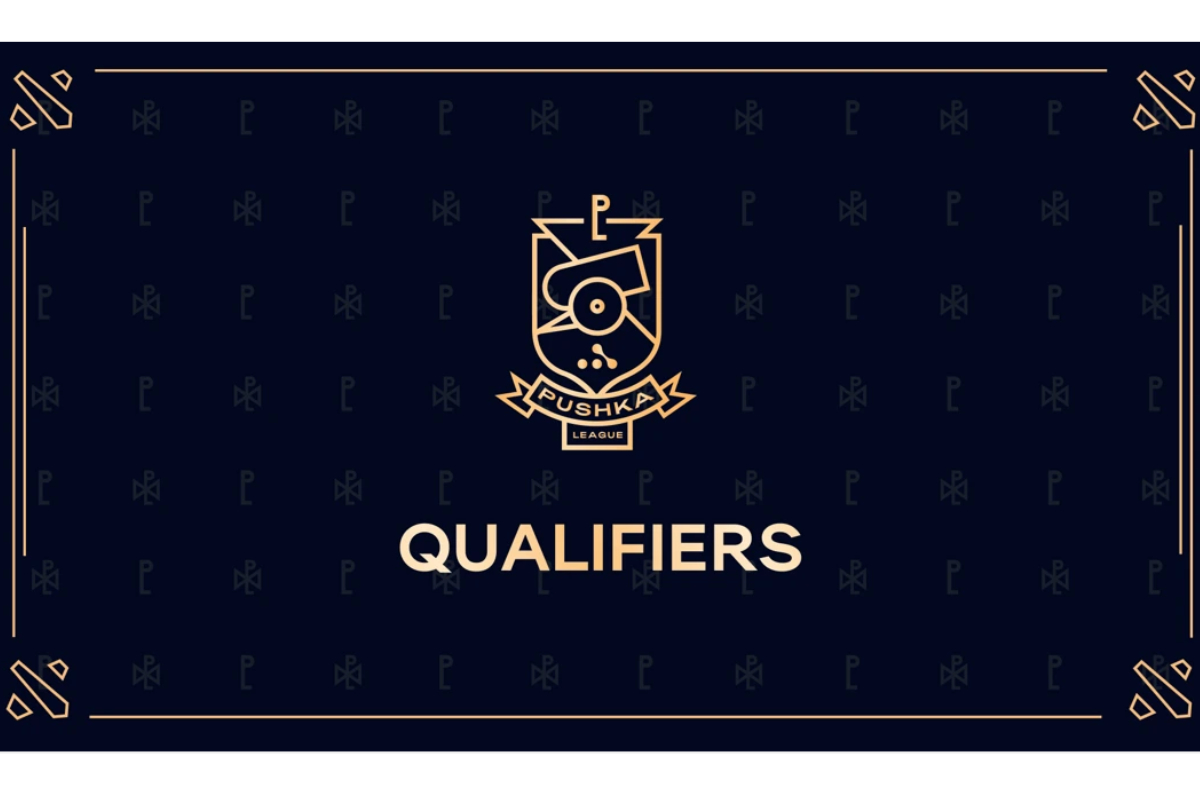 Reading Time:
< 1
minute
WePlay! Pushka League is a $250,000 tournament with seven teams from CIS and Europe that kicks off on April 23. We are excited to announce that the qualifiers to the event will take place on April 15 – 22.
The open qualifiers to the event take place on April 16 for the CIS division and on April 17 for the European division. The matches begin at 13:00 CET and will be played up to one win (BO1). The RO4 matches will be played up to two wins (BO3). Two teams from each open qualifier will proceed to the closed qualifiers.
The closed qualifiers to WePlay! Pushka League will take place on April 20 – 23 and will be broadcast on Twitch.
The participants of closed qualifiers
CIS Division:
VP.Prodigy

Cyber Legacy

Open qualifier winner #1

Open qualifier winner #2
EU Division:
ViKin.gg

Chicken Fighters

Open qualifier winner #1

Open qualifier winner #2
The schedule of closed qualifiers (CET):
April 20
15:00 – Preshow
16:00 – CIS Semifinals № 1 (best of 3)
19:00 – EU Semifinals № 1 (best of 3)
April 21
15:00 – Preshow
17:00 – CIS Semifinals № 2 (best of 3)
19:00 – EU Semifinals № 2 (best of 3)
April 22
12:00 – Preshow
13:00 – CIS Finals (best of 5)
16:00 (or followed by) – EU Finals (best of 5)
Sign up for WePlay! Pushka League EU Division open qualifiers here.
Sign up for WePlay! Pushka League CIS Division open qualifiers here.
The teams are allowed to sign up for one region only.
WePlay! Pushka League prize pool distribution
1st: $70,000

2nd: $45,000

3rd: $30,000

4th: $20,000

5th: $12,500

7-8th: $10,000

9th-10th: $7,000

11th-12th: $5,000

13th-14th: $3,000

MVP Core: $5,000

MVP Support: $5,000
Source: WePlay! Esports Press Office
IESF and Sidewalk Entertainment Partner to Promote a New Variety of Esports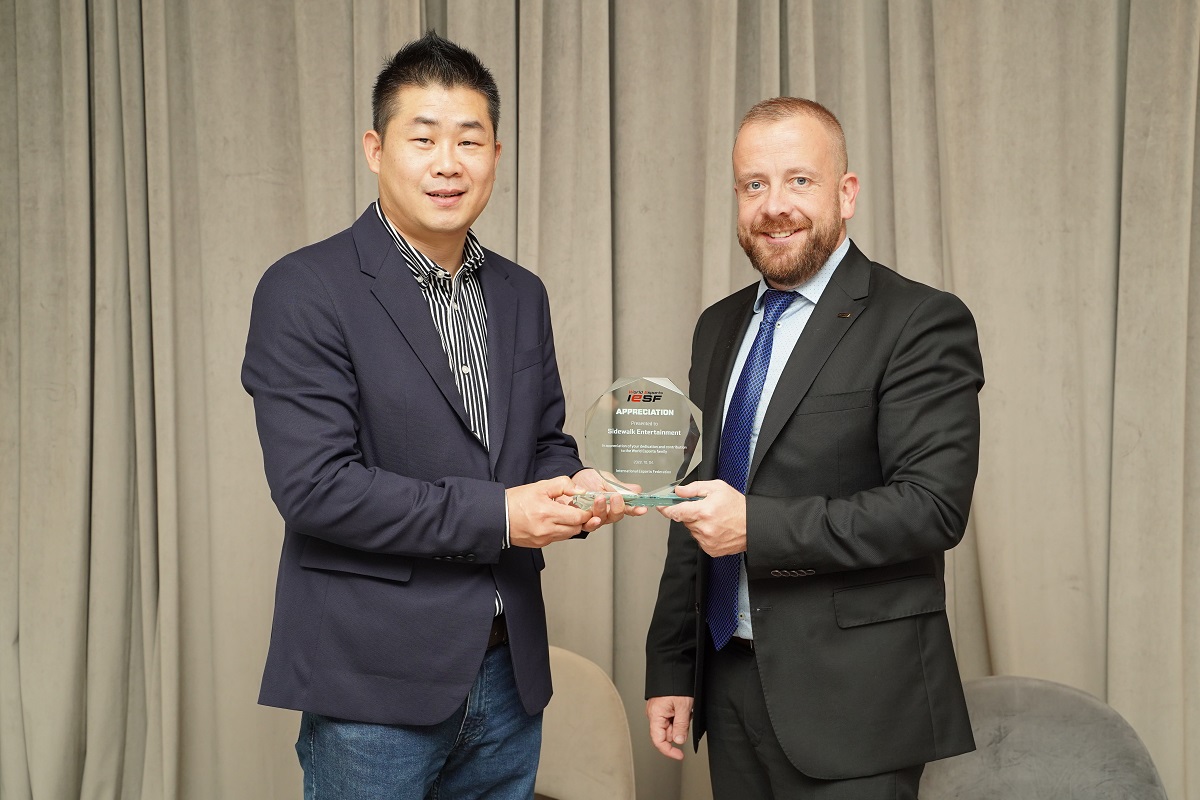 Reading Time:
2
minutes
The International Esports Federation (IESF) has signed a Memorandum of Understanding (MOU) with Sidewalk Entertainment, an artificial intelligence (AI) tech company. IESF and Sidewalk will work together to promote a new variety of esports, which utilizes the physical movement of athletes.
Together, IESF and Sidewalk will use STEPIN, a random dance challenge service that uses real time motion-tracking AI technology created by Sidewalk. Using the platform, the two organizations will bring together esports and dancing by providing opportunities to learn, practice and battle. All users will have the opportunity to see the reply of their skeletal joints. IESF and Sidewalk will also collaborate on a special activity using STEPIN at the upcoming World Esports Championships Finals in Bali, Indonesia.
This partnership will help explore new developments in esports, combining dance and interactive social media experiences, as well as international STEPIN tournaments. It will also contribute to uniting the World Esports Family by connecting K-pop and esports fans worldwide.
IESF Secretary General Boban Totovski said: "IESF is thrilled to work together with Sidewalk Entertainment to bring something new to the esports ecosystem. We are pleased to be taking part in a new digital content culture of K-pop dance and working towards our mission of serving as an exchange platform and network for esports stakeholders and securing valuable partnerships within the World Esports Family."
Sidewalk Entertainment Kibong Kook said "We are so glad to be in partnership with IESF and bring a new joy to K-pop and esports fans around the world. The K-pop industry and esports industry both are growing rapidly in the global market. We will link both industries with the AI technology of STEPIN to create a new chapter of esports industry."
IESF recently held the World Esports Summit, which brought together over 200 stakeholders from the World Esports Family and the broader esports ecosystem to discuss key issues in esports and the future of responsible esports worldwide. IESF is constantly evolving to best serve its members and secure the future of responsible esports.
Parimatch Becomes 00NATION's Exclusive Worldwide Partner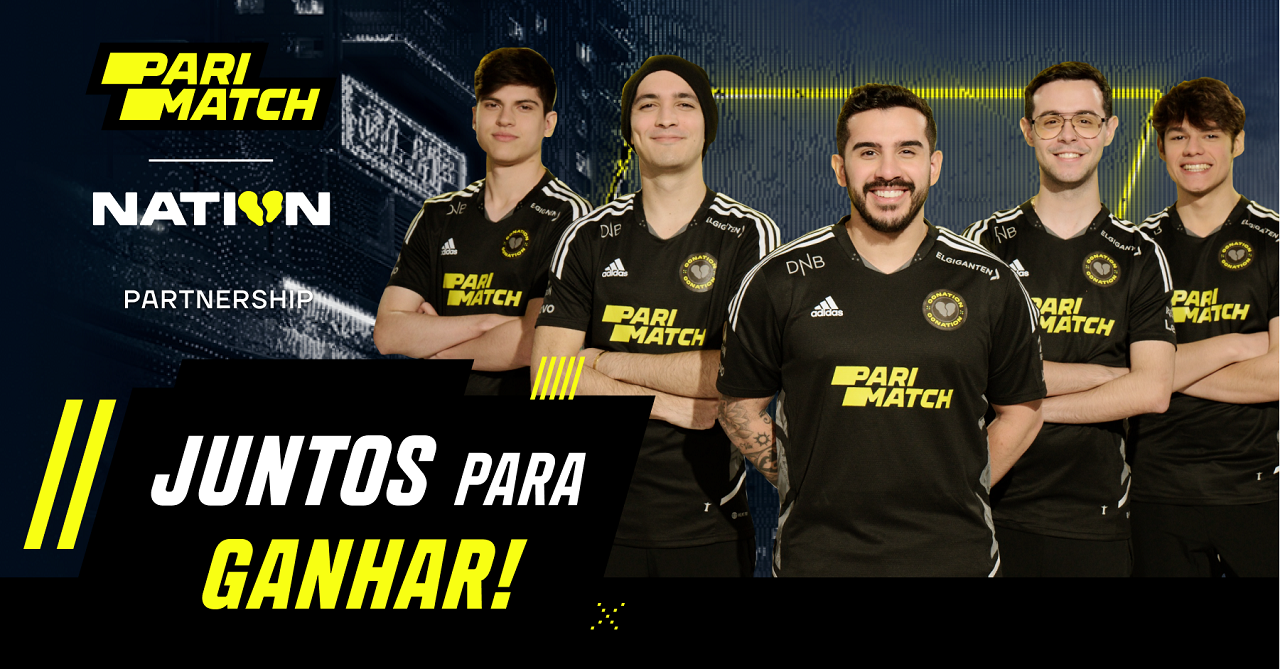 Reading Time:
2
minutes
A global betting brand Parimatch entered an exclusive global partnership with the famous gaming and esports organisation, 00NATION. The parties boosted their cooperation starting October 1, 2022.
Under the terms of the annual contract, Parimatch becomes the only betting operator with exclusive rights to the 00NATIONbrand. Together, the partners will launch a series of marketing activities to empower and grow the community.
"We welcome 00NATION to the roster of worldwide Parimatch partners. This collaboration will help strengthen our ties with the international esports community and provide users with the best of both betting and esports worlds. Parimatch and 00Nation share an incredible fighting spirit, which I am sure will become the base of many cool activities throughout the collaboration," Stepan Shulga, Head of Esports at Parimatch Tech, said.
00NATION started a year ago and has created an excellent foundation to execute the vision to become a worldwide powerhouse with internet culture, gaming, and esports at its core. In the Americas, 00NATION has brought together historical CS:GO personalities such as Marcelo 'coldzera' David and Epitácio 'TACO' de Melo, and athletes such as Arthur Melo, a Liverpool FC athlete. 00NATION, with the support of Parimatch, will now fully launch in the region and execute the vision.
"Parimatch has supported esports for many years, one of the biggest and fastest-growing industries in the world. We are looking forward to this collaboration and hope it will help us to become an even larger part of the esports community, fuelling our growth and success together with the esports lovers," said Ricardo Sinigaglia, Head of Americas at 00Nation.
This year, 00Nation is qualifying for the IEM Rio Major 2022. The team has already made it to regional RMR tournaments that will take place at the beginning of October. The RMR will decide the teams who will participate in the Rio Major, which is scheduled for November.
How To Set Up And Manage Your eSports Betting Budget?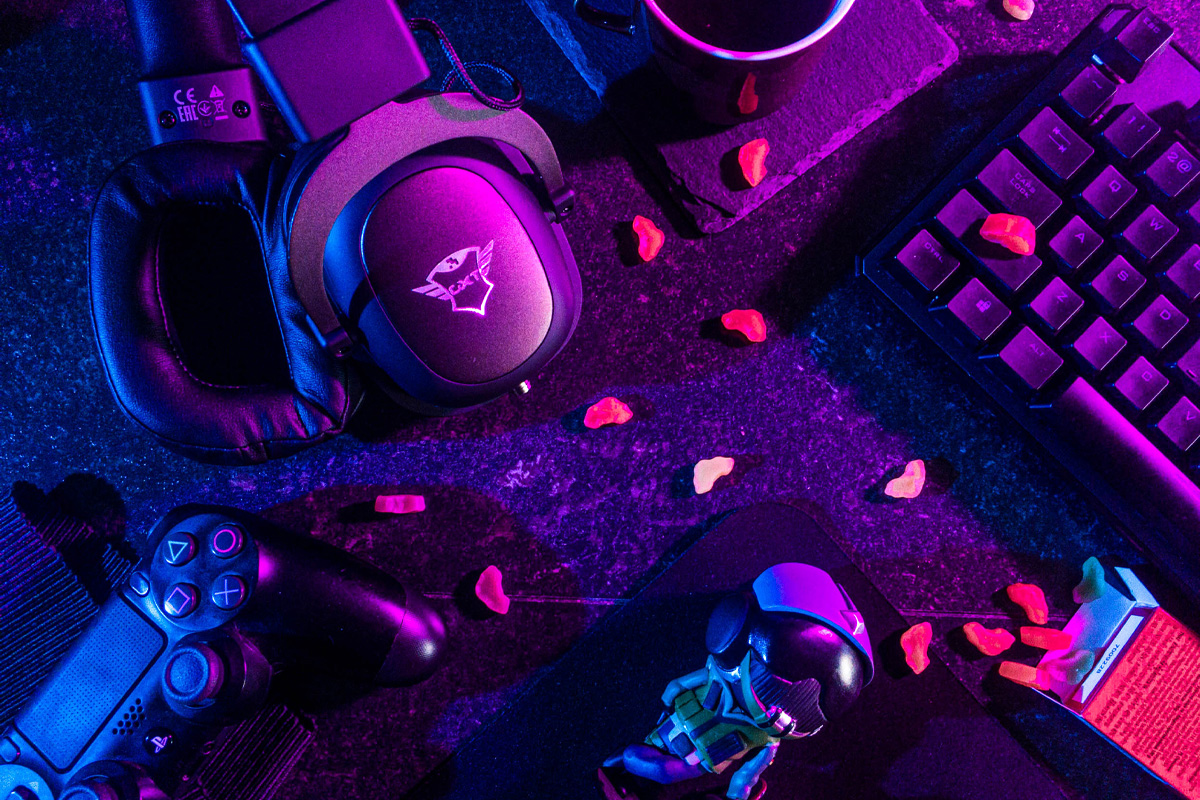 Reading Time:
4
minutes
In spite of this, It's common knowledge that betting on eSports can be a lucrative pastime activity, but seasoned gamblers would also remind you that maintaining a winning streak is the best way to maximize your earnings. When it comes to this, the truth is that you won't always come out on top; in fact, there will be occasions when you come out on the losing end.
However, the technique you choose to manage your betting money will be the most important factor in determining your overall level of success. This strategy is referred to as "bankroll management" in responsible gambling, and it is simple to use as long as you maintain your self-control.
Bankroll Management
Even if "bankroll" is slang for your money when gaming. In this context, it's used for wagering on various eSports events. It's distinct from things like prizes or bonuses. Instead, your gambling budget should serve as a gentle nudge toward responsible play.
If you have a bankroll, you can set betting limits and avoid losing the money you can't afford to lose. This is where good money management comes in, and it's an absolute must for every bettor, new or old.
Money management is crucial for preventing addiction and acting rashly, which is why it's so important. Your ability to make informed wagers will improve as a consequence. You place wagers on teams and people not just because you think they will win, but also because you are confident that you are making the correct prediction. And how exactly will you determine that? Here are eight tried-and-true methods for making money and having fun while betting on eSports in the long run.
Finding A Reputable Betting Site
Finding a trusted betting site is the first step in making sure you keep your bankroll safe. Hitting up the first site that pops up is a sure way of losing your entire bankroll. Thankfully today fairbettingsites.co.uk's list of the best betting sites in 2022 has some of the most reputable bookies compared all in one place accompanied by incentives they offer.
This allows punters and newcomers to easily find and compare the best bookies available to them. Making sure you play at a reputable site is a great way at ensuring your bankroll is safe.
Build A Mindset
Depending on how you feel during EveBetting, you could choose a different set of choices. Gaining victory requires a determined yet practical strategy. Never lose sight of the fact that this is, first and foremost, a pastime. Always have a level head and be ready to take a loss when it comes to entertainment.
Set Up A Budget
If there's one thing that gambling and investing have in common, it's the age-old adage that you should never risk losing money that you can't afford to throw away. It shields you from potential dangers and turbulence. Due to this, you should already decide how much money you are willing to wager on eSports before registering for an account with an online sportsbook or login into your account there. You shouldn't allow this to damage your finances or any of your other personal commitments that are essential.
Keep Track Of Your Progress
Although betting on eSports is typically done in one's spare time, it is important to keep a record of past wagers when one engages in the activity frequently. Analyzing the differences between your deposits, the amount of money you have wagered, and the amount of money you have withdrawn can tell you if you are making money, losing money, or falling somewhere in between. Therefore, this is where you use techniques to assist you to improve the amount of money you gain from betting on eSports.
Create & Follow A Strategy
Consistency is a strategy for success, and in the case of managing one's finances when betting on eSports, that formula includes adhering to a certain approach. This means that you will always have a clear vision and path to follow while making betting judgments, which will help you maintain objectivity.
These are principles that relate to how little and in what way you employ your bets, and they are sometimes referred to as staking plans. It's possible that there will be good or negative progressions overall. The first strategy involves gradually raising your wagers after each win and reducing them to their lowest possible level after each loss. On the other hand, the second strategy requires you to raise your wagers after each defeat so that you can break even and make a modest profit when you finally emerge victorious.
Do Not Chase Losses
You might use an approach like the negative progression, but you need to know when to call it quits. If you've been on a losing run, it's time to rethink your betting strategies, whether that means switching up your favored eSports market or the sort of wager you place. You should not chase after your losses as if it were a race. This will only result in your finances being depleted before you even realize it, and to make matters worse, it could also put you in the red financially.
Conclusion
The eSports betting industry is set to grow with firms still investing in the future of GameFi making it look bright. With the games industry still in its infancy, it's showcasing a lot of promise for the future of the eSports betting scene thanks to the nature of GameFI and crypto.