Pennsylvania Sportsbooks Lose Out On $220 Million In Bets While Online Casinos Hit New Revenue Record In March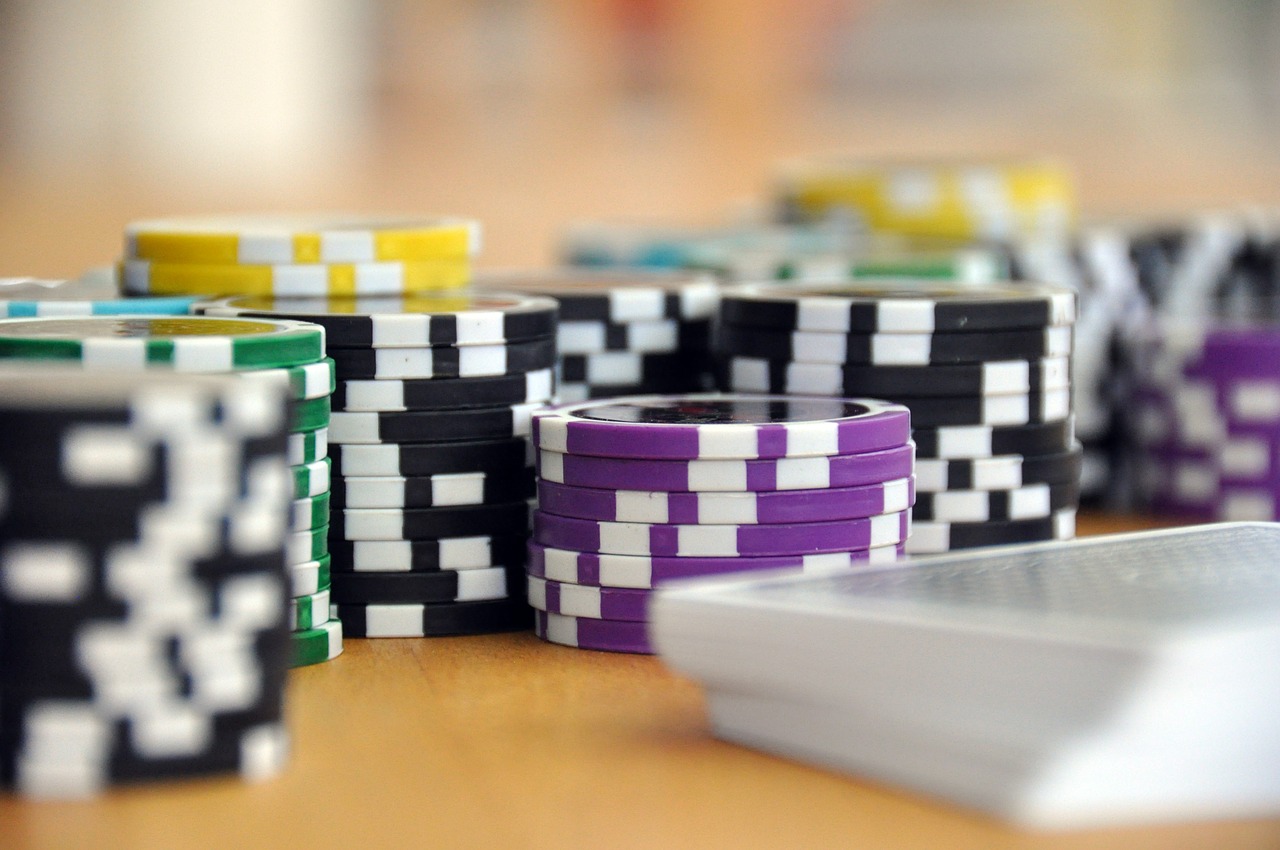 Reading Time:
4
minutes
With $24.3 million in revenue, online casinos and poker lone bright spot for the industry, according to PlayPennsylvania
LAS VEGAS — The handle for Pennsylvania's retail and online sportsbooks shrunk in March to its smallest monthly total since August 2019, while online casinos and poker exploded to a new record. Coronavirus shutdowns loom over the gambling industry, costing sportsbooks $220 million in wagers in March, according to PlayPennsylvania estimates, and sending home-bound bettors to online casinos and poker rooms in record numbers.
"Pennsylvania's gaming industry is navigating waters that are unprecedented anywhere," said Dustin Gouker, lead analyst for PlayPennsylvania.com. "It's an industry that employs thousands in Pennsylvania and generates millions of dollars in tax revenue, and it is not designed to be closed. Growth in online casinos is helping, but it can't entirely make up for the revenue lost from sports betting and land-based casinos being shut down."
Pennsylvania sportsbooks appeared headed for its first month with a handle of more than $350 million in revenue. But with the sports world largely shuttered after March 11, Pennsylvania's handle slumped to just $131.3 million for the month, according to official data released Thursday. That is down 60.2% from $329.8 million in February, though up from $44.5 million in March 2019, before online sports betting launched.
March's revenue hit $8.6 million, up from $4.7 million in February. The win resulted in $2.3 million in tax revenue for the state.
The suspension of the NBA season on March 11 sent shockwaves through the sports world, leading to the eventual indefinite shut down of most major events. That included the cancelation of March Madness, which would have attracted $100 million in bets at Pennsylvania sportsbooks, according to PlayPennsylvania estimates. The closures have limited books to futures betting, mostly on the NFL, and some international sports.
"The timing of the coronavirus shutdowns was particularly damaging to Pennsylvania sportsbooks, costing the industry millions in basketball-related bets," Gouker said. "The first weekend of March Madness is the second-biggest sports betting event in the U.S., behind only the Super Bowl, and its cancellation leaves no feasible way to make up that revenue. Obviously, there are dramatic health and economic concerns for everyone right now, but the loss of revenue will be felt by Pennsylvania's gambling industry for quite some time."
$118.3 million, or 90.1%, of the state's March handle came from online betting. FanDuel Sportsbook at Valley Forge Casino led the market with $53.7 million in March wagers, down from $138.5 million in February. That yielded $2.8 million in taxable revenue, up from $146,080 in February. FanDuel was followed by:
DraftKings at The Meadows ($28.6 million in handle, down from $72.3 million; $1.5 million taxable revenue, up from $1 million)
Rivers-Philadelphia ($12 million in handle, down from $24.7 million; $601,984 revenue, down from $784,565)
Rivers-Pittsburgh ($8.2 million in handle, down from $18.9 million; $535,860 revenue, down from $680,514)
Parx Casino ($7.9 million handle, down from $19.9 million; $618,159 revenue, down from $818,817)
Fox Bet at Mount Airy ($6.1 million handle, down from $14.4 million; $159,013 revenue, down from $539,372)
Unibet at Mohegan Sun Pocono ($1.2 million handle, down from $4 million; $19,750 revenue, down from $86,558)
Presque Isle Downs ($483,429 handle, down from $1.4 million; $23,905 revenue, down from $37,258)
Harrah's ($139,790 handle, -$18,075 revenue)
Rivers-Philadelphia led the retail market with a $2.3 million handle, down from $7.2 million in February. That yielded $146,281 in revenue, down from $383,793. Rivers-Philadelphia was followed by:
Parx ($2 million handle, down from $5.9 million; $168,090 revenue, up from $127,231)
Rivers-Pittsburgh ($1.8 million handle, down from $6 million; $130,270 revenue, down from $809,858)
South Philadelphia Race and Sportsbook ($1.1 million handle, down from $2.7 million; $87,757 revenue, down from $181,236)
Presque Isle ($1.1 million handle, down from $1.7 million; $35,838 revenue, up from $12,865)
Harrah's Philadelphia ($1 million handle, down from $2.9 million; $94,056 revenue revenue, up from -$64,494)
Valley Forge Casino ($859,504 handle, down from $2.5 million; -$40,280 revenue, up from -$75,306)
Mount Airy ($769,909 handle, up from $589,668; $14,344 revenue, up from -$20,065 in revenue)
Hollywood Casino at Penn National Race Course ($571,511 handle, down from $2.1 million; $53,730 revenue, up from -$150,053)
Mohegan ($463,552 handle, down from $1.7 million; -$15,336 revenue, down from $19,561)
Oaks Race and Sportsbook ($284,736 handle, down from $856,374; -$8,526 revenue, down from $17,529)
"The bottom line is that Pennsylvania's sportsbooks will not be healthy again until the sports world begins to reopen," Gouker said. "No one yet knows for sure when that day will come. But sports leagues everywhere are trying to figure out ways to begin games again, so there is at least some reason for some optimism."
Online casinos and poker boom
With land-based casinos closed and many of the state's residents home-bound, Pennsylvania's online casinos and poker rooms boomed to dramatic new records. Combined, online casino games and poker generated a record $24.3 million in revenue, easily surpassing the previous best of $19.5 million in revenue set just last month. March's gains yielded $5.9 million in tax revenue for the state.
Poker alone generated $3.1 million in March revenue, all by Mount Airy/PokerStars, the lone online poker operator in the state. Previously, the all-jurisdiction record for poker revenue in a month was $3.1 million, set in October 2016 in New Jersey. The Garden State also set a new record in March with $3.6 million.
Online casinos boosted monthly revenue to $21.1 million on $871.6 million in wagers, which was up from $547.6 million in bets in February.
A high tax rate and technological issues had slowed the development of Pennsylvania's online casinos and poker industry, and even now those issues continue to impede the market. But March's gains were much-needed for an industry with nowhere else to turn.
"Pennsylvania's online product has been slow to develop, but the revenue the industry is generating now is vital to the gaming industry and the state budget," Gouker said. "Ideally, Pennsylvania's online casino industry would've had the opportunity to mature more quickly. But it is definitely better than if it didn't exist at all, as is the case in most states."
Other important online data from March:
Rivers-Philadelphia led the market with $6.8 million in revenue on $293.2 million in wagers. That is up from $4.8 million in revenue on $194.7 million in wagers in February.
FanDuel/Valley Forge Casino was second with $5 million in online revenue on $250.6 million in wagers. That was down from $6.1 million in revenue on $279.3 million in wagers in February.
Casinos and poker generated $782,768 per day in the 31 days of March, up from $672,097 per day in the 29 days in February.
For more information on the revenue generated by Pennsylvania sports betting, visit www.playpennsylvania.com/revenue.
AGA to Report on Q2 U.S. Commercial Casino Gaming Revenue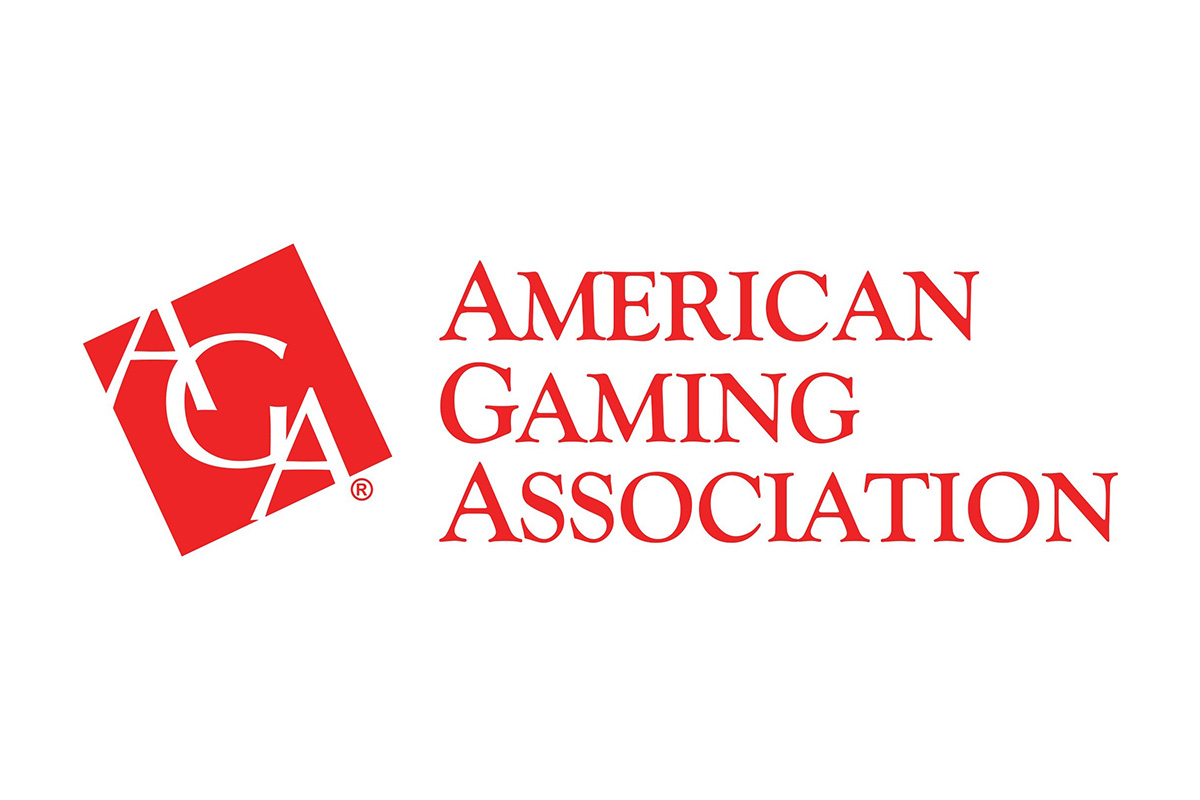 Reading Time:
< 1
minute
The American Gaming Association (AGA) will host a press call on Thursday, August 13, 2020 at 11:30 a.m. EDT to provide an overview and analysis of the commercial gaming industry's financial performance during Q2 2020. Data discussed will include national and state gross gaming revenue (GGR) broken down by gaming vertical.
WHO:          Bill Miller, AGA president and CEO.
WHAT:        Press call to discuss commercial casino GGR from Q2 2020 and YTD.
WHEN:          Thursday, August 13, 2020 at 11:30 a.m. EDT.
WHERE:      Register for the Zoom call here.
About the Report
AGA's new Commercial Gaming Revenue Tracker provides state-by-state and cumulative insight into the U.S. commercial gaming industry's financial performance based on state revenue reports. The first issue highlights second quarter results, ending June 30 (Q2 2020), and year-to-date comparisons.
PointsBet Partners with Kroenke Sports & Entertainment As Official, Exclusive Gaming Partner for Denver Nuggets, Colorado Avalanche, Colorado Mammoth & Pepsi Center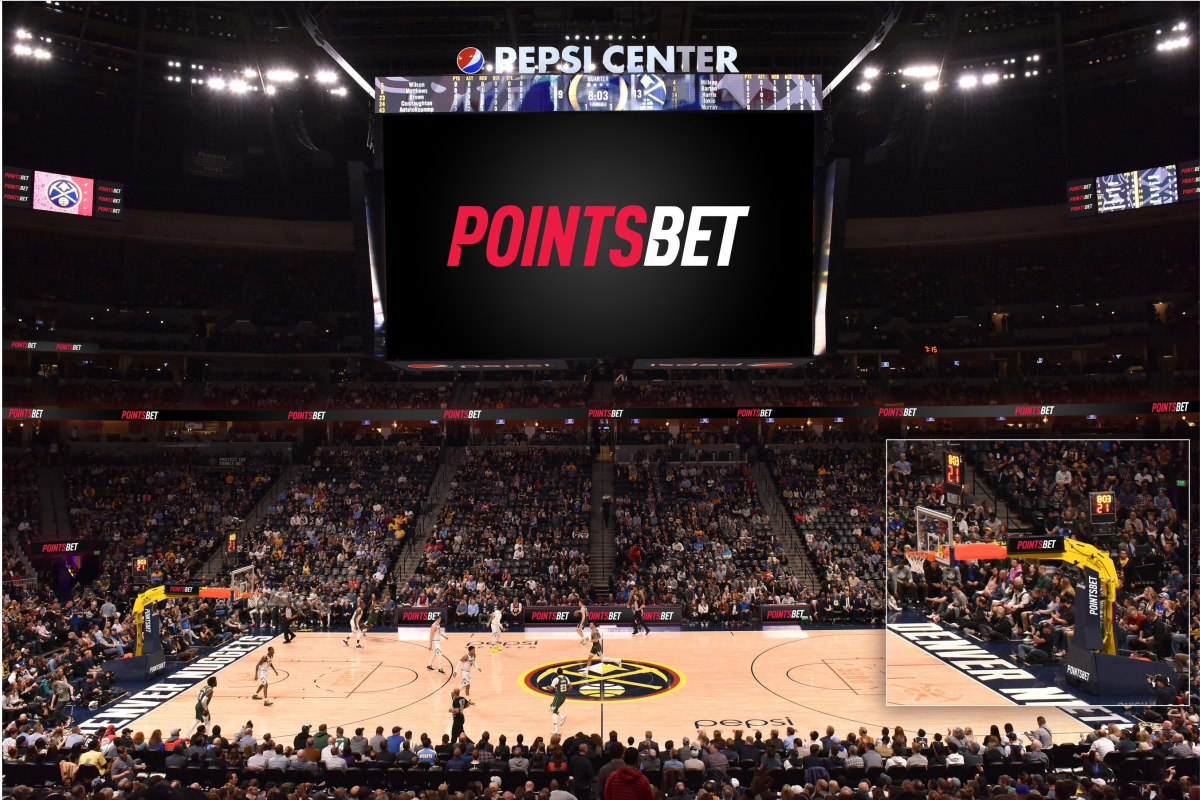 Reading Time:
3
minutes
PointsBet, a premier global sportsbook operator, and Kroenke Sports & Entertainment, LLC ("KSE") announced their entrance into a new, multi-year partnership making PointsBet the official and exclusive partner of the Denver Nuggets of the National Basketball Association, Colorado Avalanche of the National Hockey League, Colorado Mammoth of the National Lacrosse League, and their home arena, Pepsi Center. The agreement spans across the entire gaming category, including retail & online sports betting, daily fantasy, online casino, and free-to-play games. As part of the deal, PointsBet has also been named an official sports betting partner of KSE's Altitude TV and Altitude Sports Radio, which will feature PointsBet data integration.
"PointsBet is renowned within the gaming industry for product innovation and its unique PointsBetting product, as well as for having the fastest app in the marketplace," KSE EVP & Chief Operating Officer Matt Hutchings said.  "Sports fans are hungry for the added dimension that fantasy sports and gaming add to their experience.  We know that Nuggets, Avs, and Mammoth fans will be excited to have the opportunity to engage more deeply with their favorite teams via PointsBet.  PointsBet demonstrated just how much they value Denver and the Rocky Mountain Region, when they chose to locate their United States headquarters here in Colorado. They recognize, as do we, that Denver is a fast-growing and dynamic city home to some of the most passionate sports fans in the world."
"It was instant from day one there were shared values between the Kroenke Sports & Entertainment team and PointsBet, with a clear focus for putting our fans and customers first. We've long stated that our goal is to become synonymous with Colorado sports betting, and this exclusive partnership with our hometown teams in the Denver Nuggets, Colorado Avalanche, and Colorado Mammoth, plus premium entertainment spaces within their playing arena, is a momentous step in that process," noted Johnny Aitken, CEO of PointsBet USA. "We have defined ourselves via our proprietary, in-house technology on delivering the fastest and easiest sports betting experience in the USA, and Denver sports fans in-arena or at home watching games on the Altitude Sports Network will be provided many ways to elevate their viewing experience engaging with our market-leading PointsBet Sportsbook app."
As part of the multi-year deal, KSE will unveil a new in-arena destination at Pepsi Center to be live for the 2020-21 seasons, featuring three distinct areas: the PointsBet Sports Bar, an outdoor patio extension of the PointsBet Sports Bar, and the PointsBet Premium Club. Pepsi Center's club level will also undergo a rebrand for the 2020-21 seasons, now to be called the "PointsBet Club Level" featuring signage from the sportsbook, brand ambassador placements, and more. KSE will also unveil significantly enhanced in-arena WiFi for the 2020-21 seasons, complementing PointsBet's market-leading speed and ease of use across every customer touchpoint within the PointsBet app. On gamedays, PointsBet will display prominent, broadcast-visible branding and signage, including on the stanchions at Denver Nuggets games and on the ice and dasher boards for Avalanche contests.
Additional details of the partnership include PointsBet being named an official sports betting partner of KSE's Altitude TV and Altitude Sports Radio, with PointsBet data to be integrated into both pre-game and in-game features. PointsBet, Altitude TV, and Altitude Sports Radio will work together to enhance consumer education and encourage responsible gambling via integrated content. The Altitude Sports Radio relationship will strictly encompass the Nuggets and Avalanche, while the Altitude TV relationship will cover Mammoth lacrosse as well.
The partnership is soon to be bolstered with the release of the upcoming KSE mobile app, designed to dramatically improve the experience of planning and attending an event at Pepsi Center. Upon launch, PointsBet will be the app's title sponsor and will be prominently incorporated via digital media and branding, social posts, push notifications, and more. PointsBet-specific push notifications and a PointsBet digital presence will also be featured in the respective apps of the Nuggets, Avalanche, and Mammoth. PointsBet will work with the Nuggets and Avalanche to further enhance fan engagement and experience via alumni appearances and events.
Though not yet available in the state of Colorado, PointsBet is expected to soon release its market-leading sports wagering app for sports bettors within the Centennial State. Those interested can currently participate in the company's free-to-play challenge, the PointsBet Pick 6, a contest-style game that allows sports fans across the country to experience PointsBet's premier service and technology while presenting an opportunity to win $25,000 every week. A true hometown sportsbook for the Colorado consumer, PointsBet is proud to have recently began construction on their new flagship US headquarters, based in the LoDo area of downtown Denver. The premier global sportsbook operator will also have a retail presence at Double Eagle Hotel & Casino in Cripple Creek, CO.
SOURCE PointsBet
Gaming Americas Weekly Roundup – August 3-9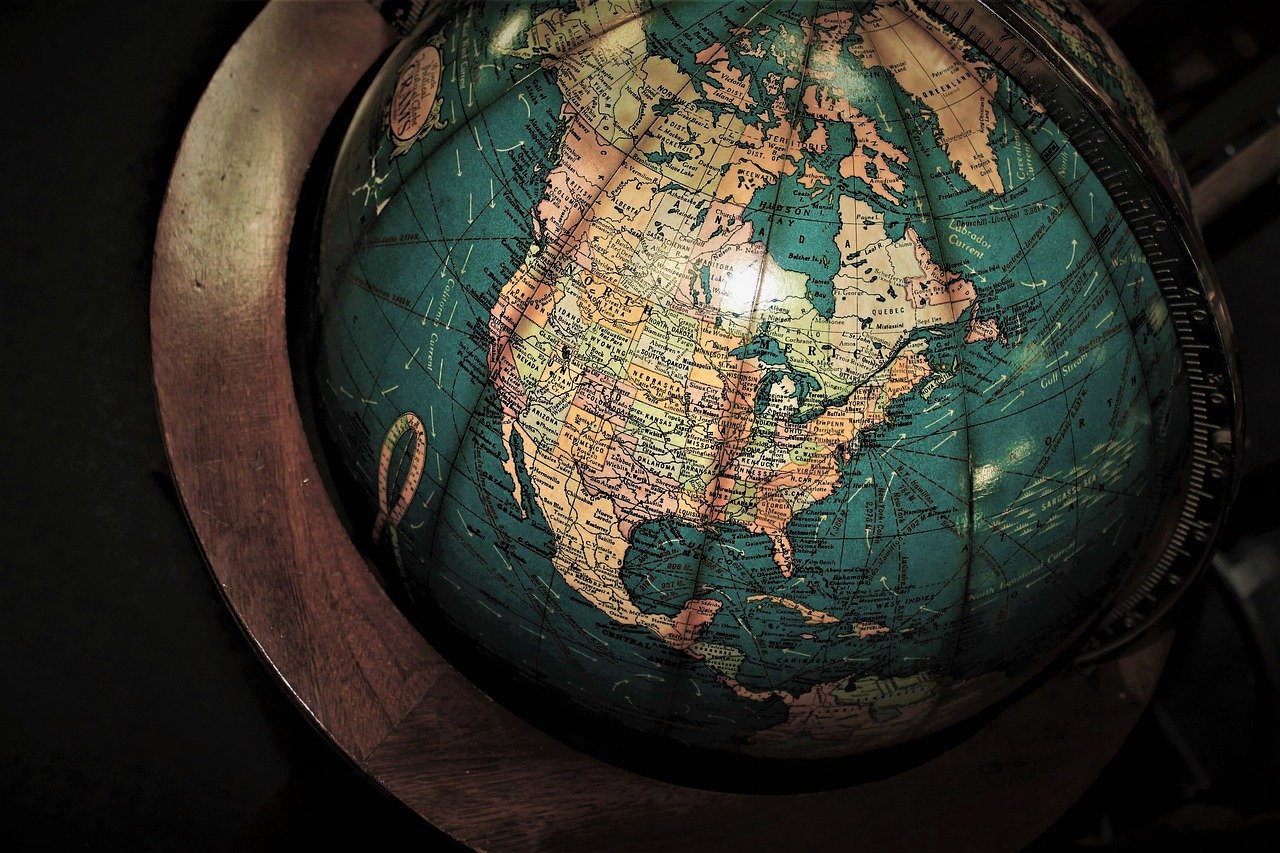 Reading Time:
2
minutes
Welcome to our weekly roundup of American gambling news again! It was again an eventful week in the USA, despite the still-active virus attack.
Here, we are going through the weekly highlights of the American gambling industry which include the latest news, new partnerships and new appointments. Read on and get updated.
Latest News
As part of Colombia's measures to combat the consequences of the COVID-19 pandemic, a Decree has been proposed, which allows, the operation of gambling halls of mayor districts, if they follow the pilot plan proposed. The municipalities with low cases will be able to implement pilot plans and open doors to bingos and casinos following the measures stated in the decree published by the Colombian president Ivan Duque.
The reopening of Atlantic City casinos has brought many young visitors to the casino-hotels in the state. The operators noted that many of the older regular clients have retreated temporarily, possibly because of the ongoing COVID-19 situations. Also, the operators observed a rise in visitors from the younger generation.
Partnerships
International Game Technology PLC has entered into a multi-year agreement with leading sports betting and iGaming provider, FanDuel Group. As per the agreement, IGT's PlaySports platform will power all of FanDuel Group's new and existing retail FanDuel Sportsbooks across the US through September 2024.
Sportsbook operator PointsBet has entered into a partnership agreement with Twin River Management Group. The agreement will see PointsBet provide iGaming and online casinos in the state of New Jersey.
Leading iGaming platform provider BtoBet has intensified its partnership with Camanbet, with the Venezuela-based operator going live online by making use of the Neuron 3 platform. Camanbet has been present on a national level for the past 14 years, primarily through its vast retail network.
New Appointments
Eilers & Krejcik Gaming, the casino consulting company based in London, has appointed Ross O'Hanley as its Senior VP. He will focus on expanding the company's consulting services division across the land-based casino market, especially on slot operations and systems technology.
New Launchings
William Hill has launched a temporary land-based sportsbook in the ticket box office area of Capital One Arena in Washington. In this temporary space, the first sportsbook in the Capital district, bettors can place bets through seven ticket windows and there will be nine electronic kiosks.
Everi Digital, the online gaming division of Everi Holdings, has partnered with ROAR Digital, a joint venture of MGM Resorts International and GVC Holdings, to launch three of its popular three-reel mechanical titles on Borgata Online Casino, BetMGM and Party Casino New Jersey. Smokin' 777, Meltdown and Double Ruby are available for play now on these market-leading brands for online real-money gaming in New Jersey.
New Report
The American Gaming Association has published its new report "Casino & Communities: Michigan." The report, which was completed before the nation's COVID-19 outbreak, shows how critical casino gaming is to Michigan's economy, and consequently, how important gaming will be to the state's economic resurgence. The report shows that the state's 27 commercial and tribal casinos have an annual $6.3 billion economic impact on the state.
Compliance
Nevada gaming regulators are seeking fines against two casinos and a bowling alley, alleging that employees and patrons failed to comply with requirements including a mandate for people to wear masks or face coverings to prevent the spread of the coronavirus.
Global payment technology company Nuvei has received a certificate of registration for sports wagering in the state of Indiana. The approval from the Indiana Gaming Commission authorises Nuvei to provide payment services supporting sports betting transactions in Indiana.