NOTICE TO ATTEND THE ANNUAL GENERAL MEETING OF SCOUT GAMING GROUP AB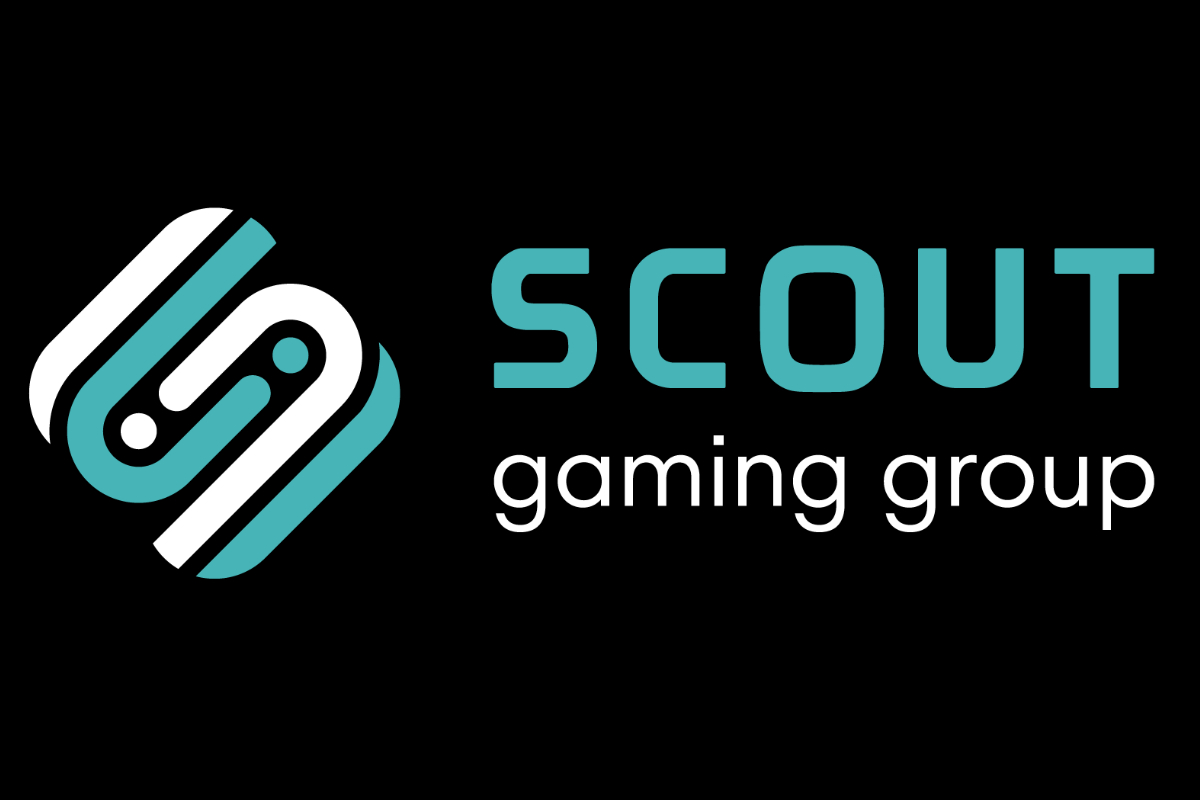 Reading Time:
4
minutes
The shareholders of Scout Gaming Group AB, are hereby given notice to attend the Annual General Meeting to be held at 1:00 p.m., Monday 25 May, at Advokatfirman Delphi, Mäster Samuelsgatan 17 in Stockholm. Registration and entry commence at 12:45 p.m.
NOTICE OF PARTICIPATION
Shareholders who wish to participate in the proceedings of the Annual General Meeting must:
be entered in the shareholders' register kept on behalf of the Company by Euroclear Sweden AB, as of Monday 18 May 2020, and
notify the Company of its intention to participate, no later than Monday 18 May 2020.
Notification of participation shall be given in writing to Scout Gaming Group (publ), Attn: Årsstämma, Kaptensgatan 6, 3tr, 114 57 Stockholm, Sweden, or by e-mail to [email protected] Such notice must contain full name alternatively company name, personal identification number or organisation number, address, daytime phone number and, where applicable, information regarding any attending representative or counsel (maximum two).
Personal data obtained from the share register kept by Euroclear Sweden AB, notice of attendance at the General Meeting and information on representatives, proxies and deputies will be used for registration, preparation of the voting list for the General Meeting and, where appropriate, the minutes of the General Meeting. Personal data is handled in accordance with the Data Protection Regulation (European Parliament and Council Regulation (EU) 2016/679). For full information regarding the Company's handling of personal data, please refer to the Company's privacy policy, https://www.scoutgaminggroup.com/privacy-policy.
NOMINEE-REGISTRERED SHARES
In order to exercise their voting rights at the Annual General Meeting, shareholders whose shares are registered under a nominee must temporarily register their shares in their own name, so the person concerned is registered in the share register kept by Euroclear Sweden AB, no later than Monday 18 May 2020. Such registration can be temporary.
REPRESENTATIVES AND POWER OF ATTORNEY
A person not present at the annual general meeting may exercise their right at the Annual General Meeting by a written, signed and dated Power of Attorney. The Company provides a Power of Attorney form at the Company's website, www.scoutgaminggroup.com. The Power of Attorney form may also be collected at the Company or ordered via e-mail on the above address. If the Power of Attorney is issued by a legal entity, the registration certificate or equivalent authorization document, in regards of the legal entity, must be attached. To facilitate the entry at the meeting, Power of Attorney, registration certificates and other equivalent authorization documents must be available to the Company at the above address at the latest on Monday 18 May 2020. Please note that the possibility of having a representative or proxy exercise the shareholder's voting rights at the Annual General Meeting requires that the shareholder has made a notification to attend the Annual General Meeting and is included in the share register in accordance with the above.
PROPOSED AGENDA
Opening of the Annual General Meeting
Election of Chairman at the Annual General Meeting
Preparation and approval of the voting list
Approval of the Board of Directors' proposed agenda
Election of one or two persons to approve the minutes
Determination of whether the Annual General Meeting has been duly convened
Address by the CEO and presentation of the annual report
Resolutions regarding:

adoption of the income statement and the balance sheet and consolidated income statement and consolidated balance sheet;
allocation of the Company's earnings in accordance with the duly adopted balance sheet; and
discharge from liability for the Board of Directors and the CEO

Determination of number of Directors and number of Auditors and any Deputy Auditors or registered auditor firm
Resolution on fees for the Board of Directors and the Auditor
Election of Directors, Chairman of the Board and Auditors and any Deputy Auditor or registered auditor firm
Resolution on editorial changes of the Articles of Association
Resolution on authorization for the Board of Directors to resolve on new issue of shares
Closing of the Annual General Meeting
INFORMATION ON PROPOSED DIRECTORS
As stated in the notice to attend the Annual General Meeting the major shareholders' propose re-election of the following four (4) ordinary Directors until the end of the next Annual General Meeting: Jörgen Ragnarsson, Carla Maree Vella, Atle Sundal and Anders Enochsson. Furthermore, Hans Isoz is proposed as ordinary Director until the end of the next Annual General Meeting. Anders Enochsson is proposed to be elected as Chairman of the Board of Directors. The current Chairman of the Board of Directors, Rolf Blom, has declined re-election. Descriptions of the proposed Directors can be found on the Company's website.
NUMBER OF SHARES AND VOTES
The total number of shares in Scout Gaming at the time of issuance of the notice is 17,501,592, which correlates with the numbers of votes in the Company.
SHAREHOLDERS REQUEST FOR INFORMATION
Pursuant to Chapter 7, section 32 and 57 of the Swedish Companies Act (Sw. aktiebolagslagen), the Board of Directors and the CEO shall provide information at the Annual General Meeting, regarding circumstances that may affect the assessment of a matter on the agenda, or the Company's economic situation or the Company's relation to other group companies, if any shareholder requests so and the Board of Directors deems that it can be made without material damage to the Company.
DOCUMENTATION
Accounting records, audit report and the Board of Director's complete proposals and other documentation required according to the Swedish Companies Act will be available at the Company's office as stated above and on the Company's website www.scoutgaminggroup.com no later than the date required by law. Copies of the mentioned documentation will be sent to those shareholders who request it and provides their postal address. All the documentation will also be presented at the Annual General Meeting.
Footstock Signs Chris Kamara as Brand Ambassador for 2020/21 Season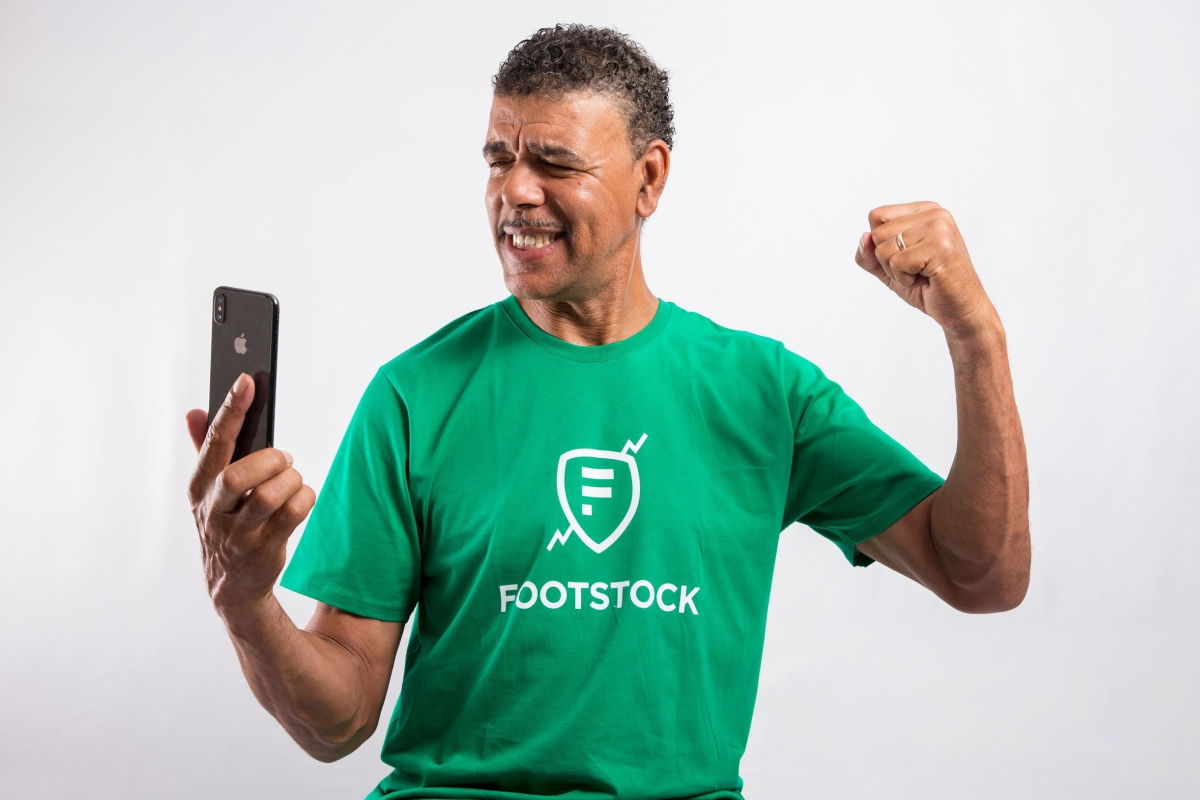 Reading Time:
2
minutes
Footstock, the unique player trading and fantasy football platform, has signed the hugely popular ex-player and broadcaster Chris Kamara.
Footie legend 'Kammy' will front the brand for the 2020/21 season, with a range of marketing and PR activations planned to help boost Footstock's awareness and UK customer base.
Kammy will voiceover Footstock's upcoming debut national radio advertising campaign on talkSPORT. He will also share exclusive content and his own Footstock recommendations with his heavily-engaged 1.7m Twitter following.
Licensed by the UK Gambling Commission, Footstock has built its player pool exponentially since launching in April 2019.
Kammy said: "Ever since gaining my lucky break being spotted playing for the Royal Navy, I've always embraced life's opportunities and working with Footstock is another exciting prospect.
"The game allows football followers to utilise their knowledge in a fun and responsible way. I can't wait to test my competitive spirit on the platform and work with the Footstock team to entertain our loyal and growing userbase."
The football betting app allows users to buy and sell player cards – stocks in Premier League stars – for real money, with the aim of locking in a profit.  A player's real-life performances on the pitch improves their in-game stats on Footstock, dictating their price and scarcity accordingly. Lucky dip-style player packs are also available to buy, offering users the chance to win random players.
Once a collection of players has been assembled, a selection of games, including daily fantasy contests based on real-life fixtures and Stat Roulette, can be played to win prize pots and other user's cards. New for the 2020/21 season, Footstock is offering a £100k free-to-enter fantasy contest.
James Copeland, Footstock CMO, said: "When we decided to bring in a brand ambassador for Footstock we had a shortlist featuring one name. We're absolutely thrilled that Kammy wanted to join us too.
"As one of football's most-loved presenters, there's really no one else quite like Kammy. Whether he's astutely analysing on the Goals on Sunday sofa or causing mayhem with his in-game reports, his thirst for the sport is unquenchable and his personality is a perfect fit for Footstock."
Kammy has been integral to Sky Sports' coverage for more than 20 years. The fan favourite's versatile presenting style has seen him branch into mainstream TV and become a household name with appearances on shows ranging from Loose Women to Have I Got News for You to Emmerdale.
Having started out representing the Royal Navy, Kammy signed for Portsmouth in 1974 and played nearly 800 professional games. He was part of Leeds United's 1989-90 second division-winning team and was a regular for Sheffield United and Middlesbrough in the top flight. After retiring he steered Bradford City from the third to the second tier as manager in 1996.
Scout Gaming signs deal with market leading CIS operator Parimatch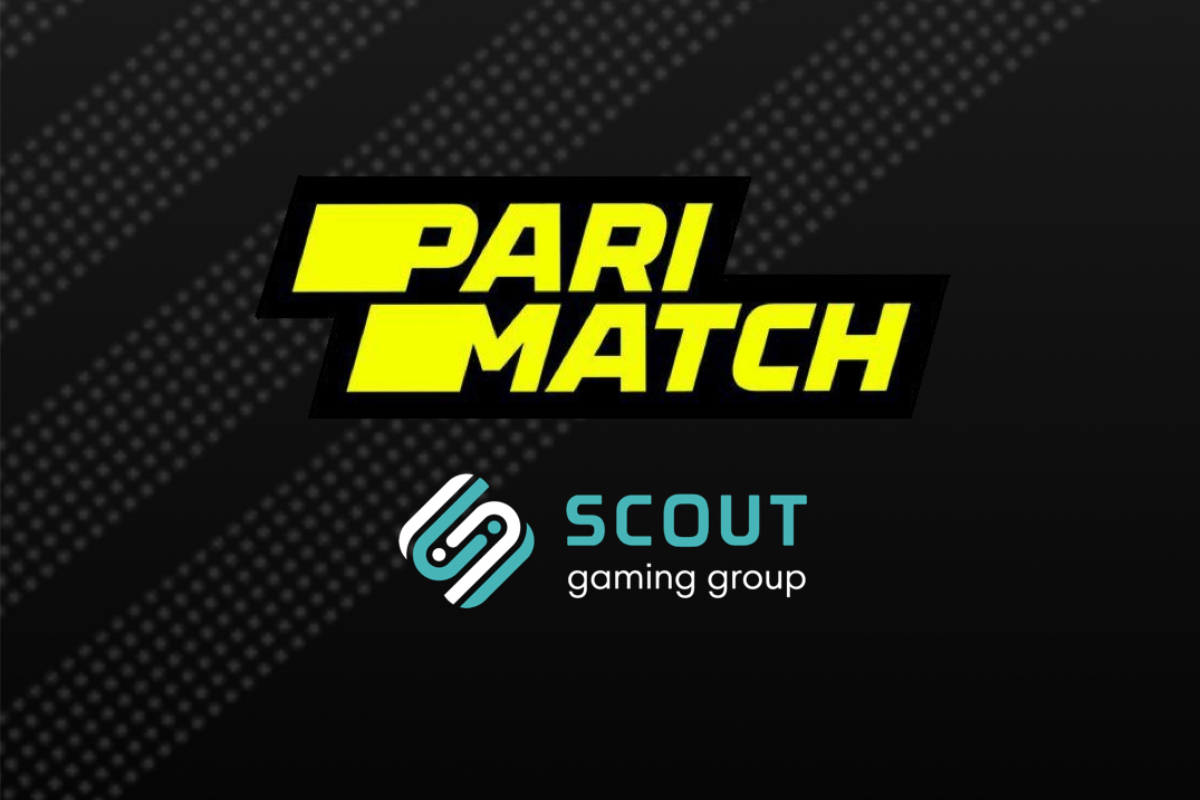 Reading Time:
< 1
minute
Scout Gaming has entered into a license agreement with one of the market leading operators in the CIS region, Parimatch, to launch Scout Gaming's market leading Daily Fantasy Sports product.
The partnership after it was announced that the Ukrainian president has signed a new bill to legalize gambling in Ukraine and start issuing licenses.
Founded in Ukraine 1994, Parimatch looks to build on its heritage to maintain a leading position in its home market. Parimatch is expected to be one of the first companies to apply for and obtain a local license in Ukraine.
"We are very pleased to reach an agreement with one of the absolute largest operators in the CIS region. We are impressed by how the team on Parimatch has grew their operations in the recent years and we are happy to further support their growth with offering our full product portfolio. Scout Gaming is currently putting all efforts to reach agreement with market leading operators around the world, this is an additional step in the right direction", comments Scout Gaming CEO, Andreas Ternstrom.
"We are constantly improving our product offering and are very happy to be able to offer the market leading Fantasy product to our clients in a near future. Scout Gaming's software will extend our already very successful sports offering and we are looking forward to a long-term successful co-operation", comments Parimatch CEO, Sergey Portnov.
While the deal will have a limited impact on Scout Gaming's 2020 revenues, the partnership has the potential to have a moderate to high effect on revenues in 2021 and beyond.
Scout Gaming strengthens partnership with Kaizen Gaming (Stoiximan and Betano)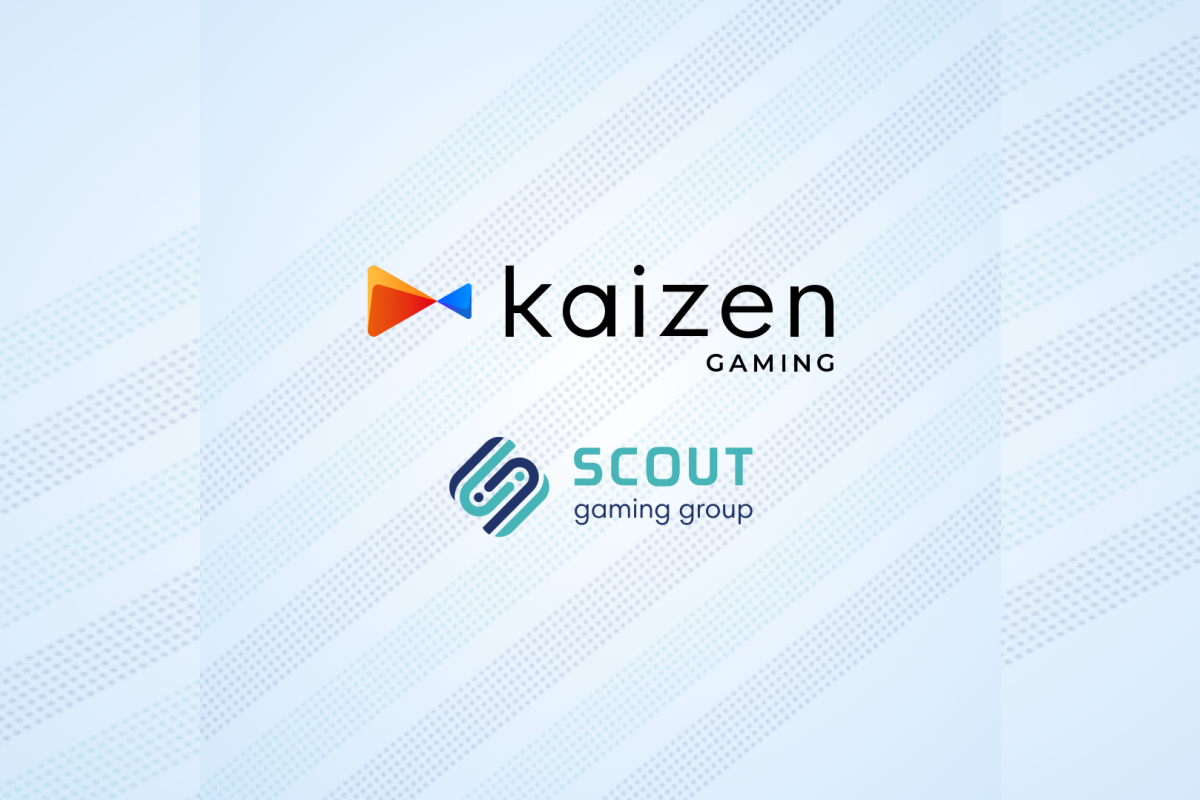 Reading Time:
2
minutes
Scout Gaming extends agreement with Kaizen Gaming – being the first operator to launch a Daily Fantasy Sports product in the Greek market, Kaizen Gaming, the recently renamed group behind the brands Stoiximan and Betano, has reaffirmed its long-term successful use of Scout Gaming products.
The parties have entered into a new agreement which will replace the one entered in May 2018. As a direct consequence of the good results enjoyed by Kaizen Gaming from the use of Scout Gaming's DFS product in the Greek market under its flagship brand Stoiximan.gr, the parties have decided to extend the collaboration, taking a long-term strategic and mutually beneficial view to the partnership, focusing on launch of new products in Greece as well as expand the partnership into other markets. The agreement also includes certain unique rights given to Kaizen Gaming for the use of Scout Gaming's products under a certain time frame.
The new agreement will enable Kaizen Gaming to launch all additional games currently found in Scout Gaming's product portfolio, including Player Performance Odds and Player Matchups, as well as expand into additional markets through its international brand, Betano. Further on, the parties will together aim at bringing to life new products by either finding new applications to existing products or creation of innovative new games.
"We are honored to strengthen our partnership with one of Europe's fastest emerging GameTech companies. Kaizen has been quick to spot and act on the positive trend enjoyed by the European DFS market and the results have been amazing. We are looking forward to supporting their growth with our products. Being able to forge a strong long-lasting partnership with an exceptional business such as Kaizen Gaming is the best proof one can get to the quality of our products and the team behind it" comments Joakim Renman, CCO of Scout Gaming.
"Scout Gaming shares the same values of continuous improvement and our collaboration grows hand in hand through innovative products and services. Providing an optimum experience to those who trust us is a key objective for our customer centric approach and collaboration with Scout Gaming is proven to be instrumental on this one. It has been a pleasure to work with the team at Scout Gaming and the level of the quality of its service has truly stood out as one of the best in the business. We are confident that launching of additional products delivered by Scout Gaming will enhance our product offering and deliver more value to our business." commented Chris Tzalavras, Head of Commercial at Stoiximan on Kaizen Gaming.