Evolution Gaming – INTERIM REPORT FOR JANUARY-MARCH 2020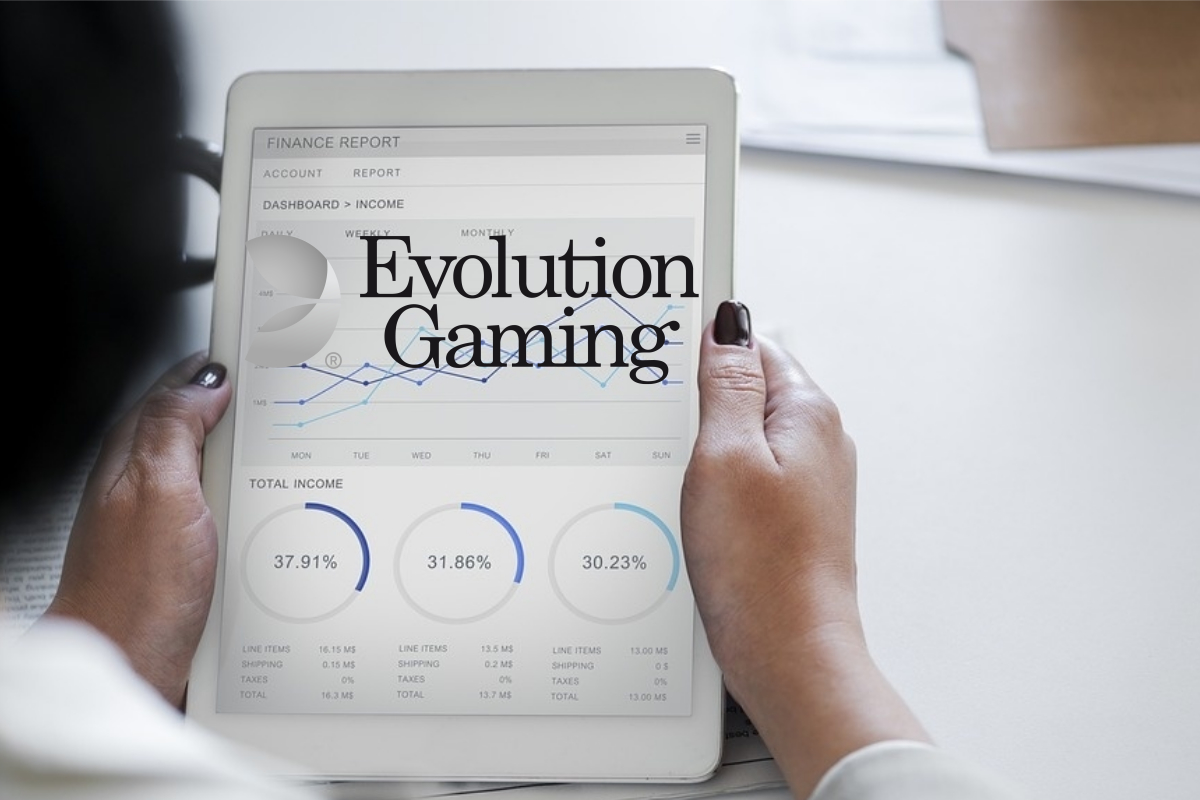 Reading Time:
3
minutes
Evolution released  its Interim Report for January-March 2020.
First quarter of 2020 (Q1 2019)
Operating revenues increased by 45% to EUR 115.1 million (79.3)
EBITDA increased by 79% to EUR 64.1 million (35.9), corresponding to a margin of 55.7% (45.3)
Profit for the period amounted to EUR 54.2 million (28.6)
Earnings per share before dilution amounted to EUR 0.30 (0.16)
Events during the first quarter of 2020
Continued high demand generates a positive effect on margin development.
Adaptation of operations as a result of covid-19 to ensure the operation and safety of employees.
Repurchase of 338,000 shares in order to improve the capital structure by reducing the capital, and thereby creating added shareholder value.
Summary of the first quarter 2020
Comments from Group CEO Martin Carlesund:
"The spread of COVID-19 has put the world in an exceptional and challenging situation which has also meant operational trials for Evolution. So far, we have handled the situation in a good way, and financially, Evolution has started 2020 very strongly in terms of both growth and profitability.
Revenues for the first quarter amounted to EUR 115 million, an increase of 45 percent compared to the first quarter of 2019. EBITDA amounted to EUR 64 million with a margin of 55.7 percent. With a good financial start to the year, great confidence ahead of the upcoming product launches and a good momentum at the start of the second quarter, I am more certain of our objective for 2020 to improve the margin level compared to 2019. Together, all employees did a fantastic job during the first quarter. I am deeply grateful for the energy and determination with which we have taken up the challenge – we have step-by-step, methodically moved forward every day. Of course, this work continues as we work to stay ahead of the developing situation. Our main priorities in dealing with the COVID-19 situation are to minimize the risk of spreading the virus and to create a safe workplace for our employees as well as to maintain the operation for our operators. We continue to comply with all the requirements from the authorities in the countries we operate in, and in many cases we have taken more far-reaching initiatives. Thanks to the extensive measures that have been implemented in terms of social distancing, changed working processes and routines for our employees, our operations have been able to continue without any large negative effects. However, in several of our studios, we operate with fewer tables compared to normal, and our studios in Georgia and Spain have been temporarily closed during limited periods. During these periods, a large share of the traffic has been managed by the company's other studios. To be a global company with sites across multiple territories has been an important factor during these times. With that said, our studios in Latvia and Malta are important hubs from which several of our most popular titles are broadcasted.
We have seen an increased and strong demand for our products all through the first quarter. During the end of the quarter the absence of sporting betting games likely also favoured growth in our products. This circumstance effects also the start of the second quarter and we now see many new players being introduced to the Live segment. All in all, this means that we have a very good start to the year so far, but there will be also continuous challenges as we have not seen the end of the development of COVID-19 yet.
We continue unabated with investments in both studios and new games. During ICE in London earlier this year, 12 new titles were announced, of which two went live during the first quarter; Speed Blackjack and Lightning Baccarat. Today, 23 April, we are launching Mega Ball – including a First Person version. Mega Ball is our first game in the lottery vertical. During its beta phase, the game has exhibited a high attraction and it will be interesting to follow the games development. In addition, we will extend our First Person portfolio with three more launching in the second quarter. Another two table games will also be launched during the quarter, Power Blackjack and Baccarat Multiplay.
The construction of our new studio in Pennsylvania continues but with a postponed timetable due to the COVID-19 situation. However, our aim to launch it before year-end remains. Michigan has accelerated its casino regulation process and we hope that the state soon will be the third regulated market in the US. In South Africa we have received a National Manufacturer license. The license means that Evolution now is able to offer its and the subsidiary Ezugi's products to all licensed gaming operators in South Africa.
To conclude, I am proud of how we have started off the year from a financial perspective, but even prouder of how we have handled these difficult times from an operational standpoint. All employees have showed that they are fast-paced, flexible and that even in hard circumstances they are able to maintain their focus on our given path; to continue to increase the gap to the competition and to strengthen our leading position."

Catena Media Reports Strong Growth in Q3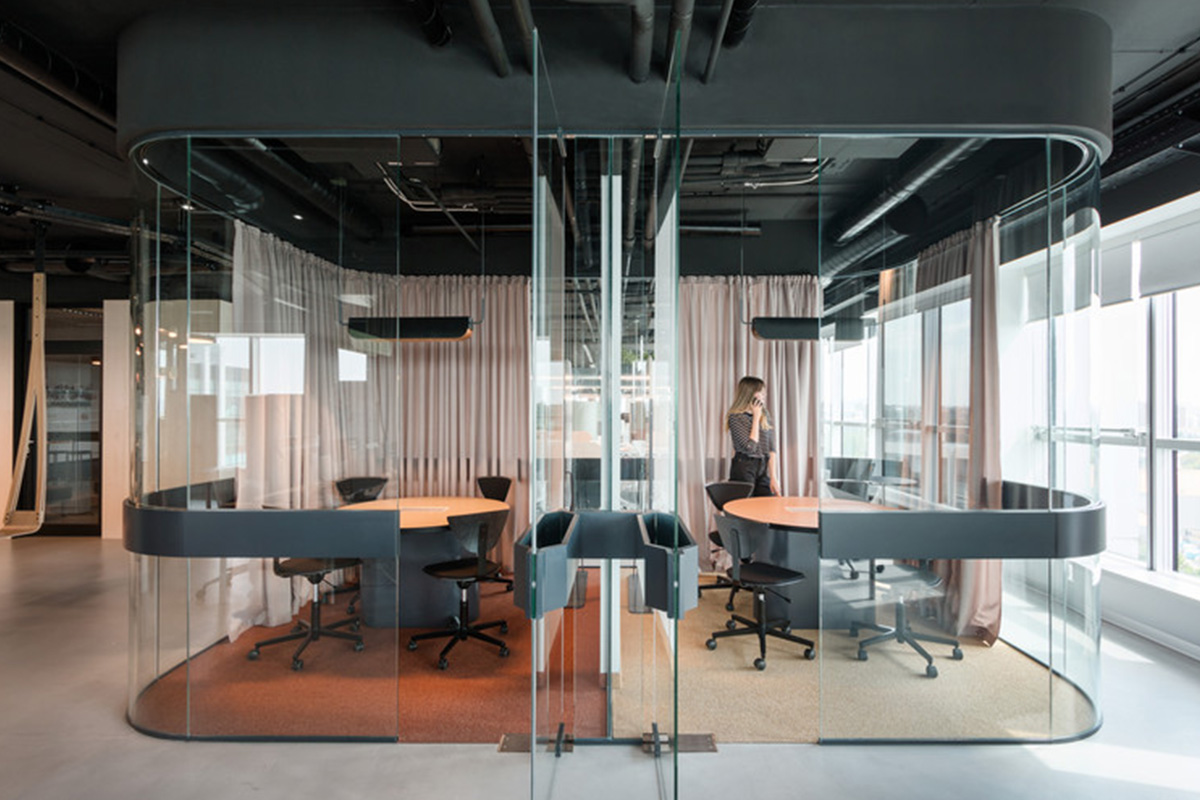 Reading Time:
2
minutes
Catena Media has announced the preliminary results for the third quarter ahead of the interim report to be published on November 17.
The company reports strong growth in revenue and adjusted EBITDA fuelled by an exceptionally strong US performance, along with an impairment charge arising from a writedown of German and French sports assets.
Revenue in Q3 is estimated at EUR 33.1m (24.9m), up 33% from the same period last year. Revenue from North American iGaming increased by approximately 124% and accounted for 51% of group revenue during the quarter.
Organic growth is estimated at 23%, or 34% excluding the now-regulated German iGaming market, where revenue fell approximately 62% and accounted for 4% of group revenue during the quarter.
Adjusted EBITDA, excluding items affecting comparability, is estimated at EUR 16.0m (12.0m), an increase of 33% and corresponding to a margin of 48%.
Operating profit will be negatively impacted by a non-cash impairment of intangible assets in accordance with IAS 36, resulting in an estimated writedown of EUR 49.4m. EUR 42.8m of the writedown pertains to German sports assets acquired between 2016 and 2018. EUR 6.6m relates to French sports assets acquired in 2018.
The writedown and consequent impairment charge reflect an updated assessment by management of the assets' expected future earnings in the context of recent regulatory changes in Germany's iGaming market and overall market conditions. Management regularly assesses expected future earnings in accordance with IAS 36 and may further adjust assets' amortisation plans. The writedown will have no impact on cash flow.
Catena Media CEO Michael Daly said: "Q3 was an exceptional quarter with September revenue breaking our monthly all-time high. This was the result of our strategic investment in organic development, particularly in North America, and was supported by two recent acquisitions in the United States and the opening of the iGaming market in Arizona. The impairment charge adjusts our European business to new market realities following a review by the management team and our focus on transforming the business to reach maximum potential."
888 Announces Q3 2021 Trading Update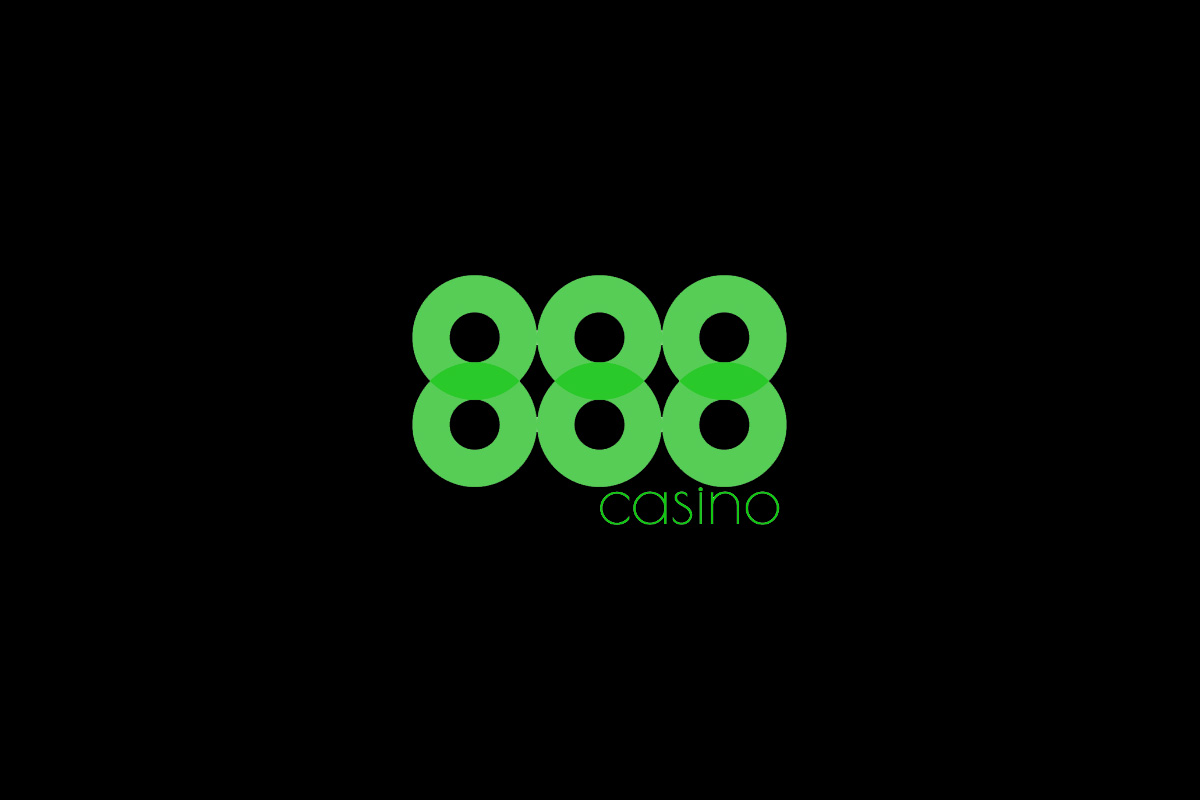 Reading Time:
3
minutes
888, one of the world's leading online betting and gaming companies, has announced a trading update for the three months ended 30 September 2021 (Q3 2021). The Group's Q3 2021 performance was in line with the Board's expectations.
At the end of the Period and following policy changes published by the Dutch Gambling Authority (KSA), the Group took the decision to cease provision of services in the Netherlands from 1 October 2021. The Group continues to believe the Netherlands represents an attractive medium-term opportunity and intends to apply for a local licence in the coming months. Notwithstanding this unforeseen development within the Netherlands, the Board remains confident that the performance of the Group during the current year will be in line with its expectations.
Looking ahead, the timing of any licence award within the Netherlands remains unclear, but the Group aims to be operational within the country during the second half of 2022. This temporary closure is expected to negatively impact 2022 EBITDA, post certain mitigations at Group level, by approximately $10 million, with no change in the Group's expectations for 2023 and beyond.
Itai Pazner, CEO of 888, said: "Q3 2021 was a period of outstanding strategic progress for 888. During the period we announced the transformational acquisition of William Hill International, successfully launched SI Sportsbook in the US, and began operating 888sport under a new licence in Germany as we continued to execute our plan to build a global online betting and gaming leader.
"Alongside these important strategic milestones, I am pleased with the Group's continued positive trading, particularly as we lap very tough comparative periods. This performance reflects the continued success of our data-driven investments and execution against our product-leadership plan that delivers ongoing improvements in the usability, quality and safety of our sports betting and gaming products.
"Underpinned by our advanced technology, leading products, and strong brands, as well as the increased scale, talent and diversification that the Group will benefit from as a result of its combination with William Hill International, we have a very exciting platform for long-term growth."
Business Review
Q3 2021 was a period of significant progress for 888. During the Period, the Group announced the transformational acquisition of William Hill International, which will significantly enhance the enlarged Group's scale and create leading positions in several key regulated markets. In addition, the Group continued to deliver on its long-term growth strategy in the US market with the successful launch of SI Sportsbook in Colorado, utilising 888's in-house sports betting platform for the first time in the US.
B2C
Gaming revenue growth of 11% was led by casino, reflecting the continuing success of the Group's investment in enhancing the user experience through product and content leadership as well as AI-driven personalisation.
During the period, the Group launched more than 150 new casino games including several in-house developed games, which continue to resonate well with customers and provide a differentiated experience. Alongside expanding the range of content, the Group continues to improve the experience for customers using AI-driven recommendation engines and personalised offers, which it believes is leading to increased share of wallet, and therefore market share gains in several key regulated markets such as the UK, Italy, Spain and Romania.
Betting revenue declined 15% against Q3 2020 when the Group delivered a very strong performance that benefited from a condensed calendar of sporting events following Covid-related disruption, particularly within football across the Group's UK and key European markets. Compared to Q3 2019, betting revenue increased 21%.
B2B
Revenue from 888's B2B division increased 4% to $9.6 million, with both the bingo and US operational segments delivering moderate growth.
SYNOT Games Signs Distribution Deal with Playtech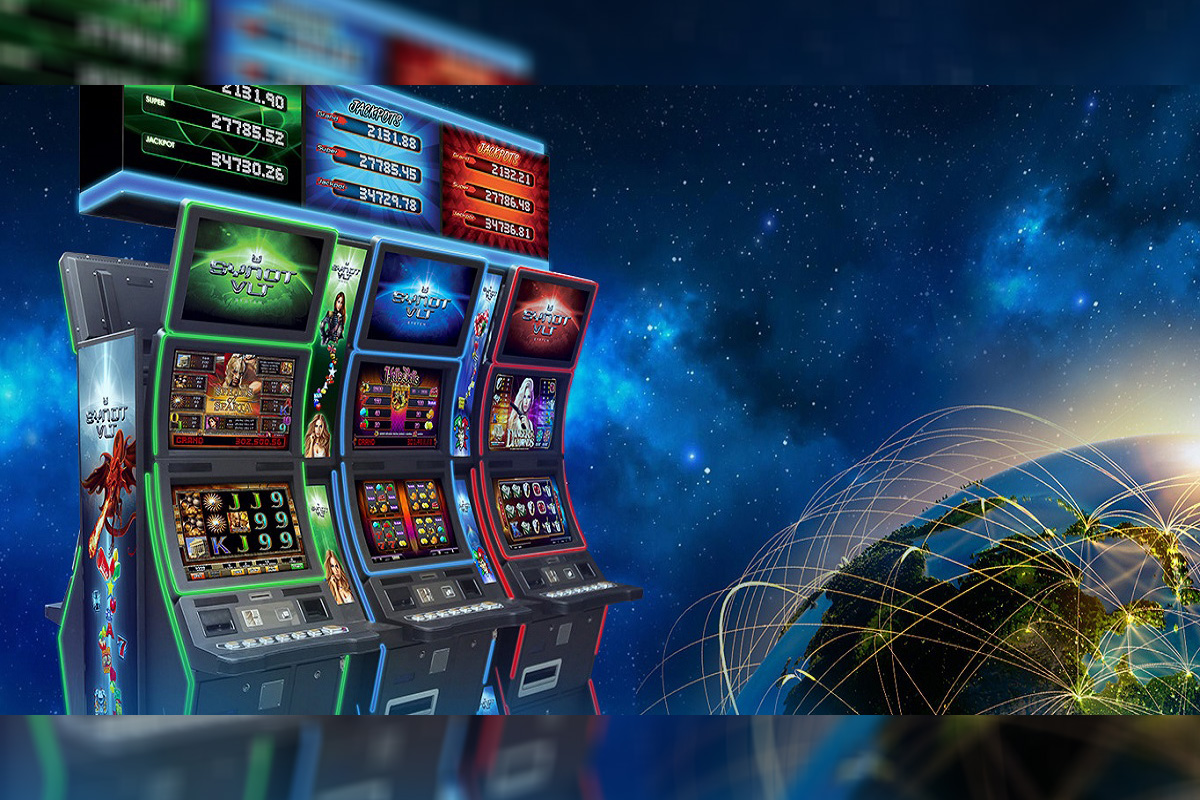 Reading Time:
< 1
minute
SYNOT Games has signed a new content distribution deal with Playtech, the world's leading gambling technology company.
This deal is another important landmark in the SYNOT Games growth strategy, continuing to deliver gaming content into new, regulated markets.
This partnership will further enrich the existing Playtech offering of popular titles, including top performers such as Book of Secrets, Respin Joker, Mysterious Atlantis and newest releases Pixel Reels, Fruits Go Multiply, Diamondz and others. SYNOT Games slots will be available in both desktop and mobile resolutions.
The popularity of the 70 plus in-house produced SYNOT Games has risen rapidly among Europe's largest online casino brands as well as retail slot halls and is now available to a broader player audience.
"This partnership shows our commitment to expanding our reach into new regulated markets across the globe and we are looking forward to a successful partnership," Ivan Kodaj, CEO at SYNOT Games, said.
"We are delighted that SYNOT Games has joined the Playtech distribution network as its Casino software partner. Playtech's scale and distribution is a powerful offering for potential partners, and this is a great example of our commitment to partnering with the right and well-known companies to bring great content to regulated and growing markets," Tomasz Mogiła, Country Manager at Playtech, said.