Caesars Entertainment Corporation to Report 2020 First Quarter Results on May 11, 2020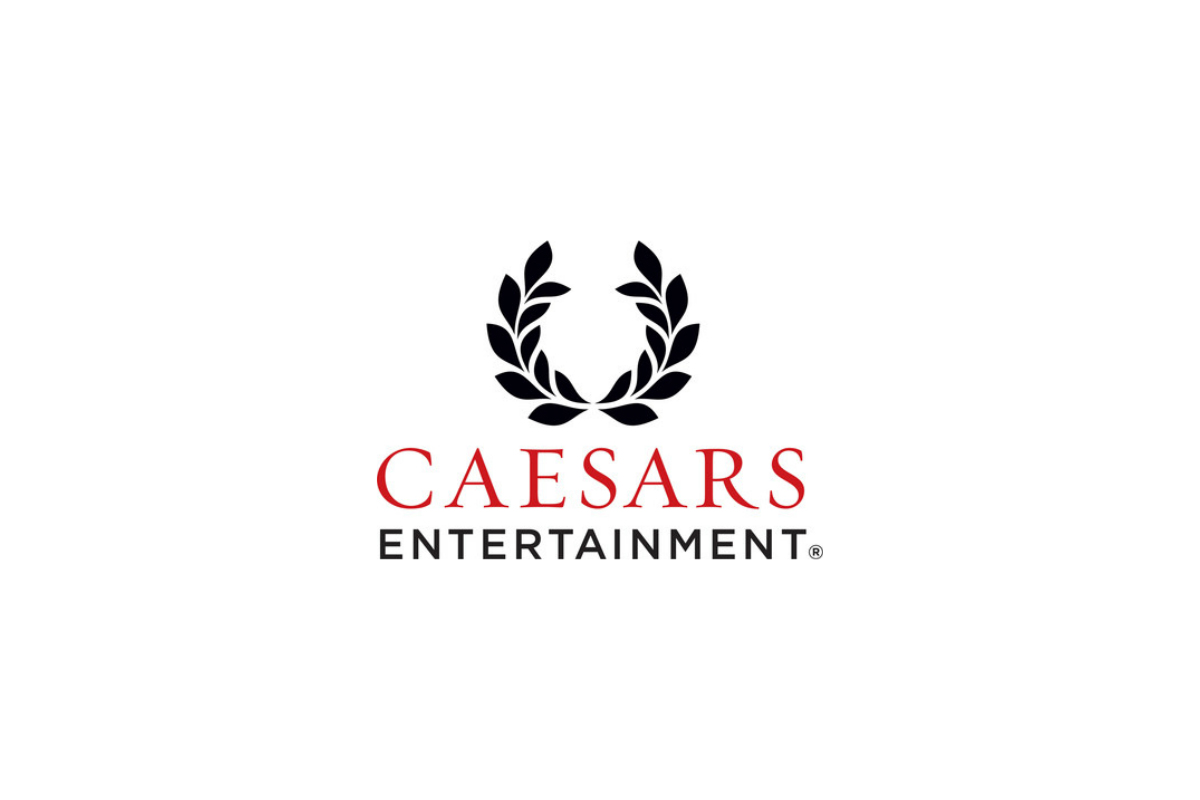 Reading Time:
< 1
minute
Caesars Entertainment Corporation will release its financial results for the first quarter 2020 after the market closes on Monday, May 11, 2020. The company will also host a conference call on May 11, 2020 at 4:30 p.m. Eastern Time, 1:30 p.m. Pacific Time, to discuss its results and other matters related to the company.
Participants should dial 877-637-3723, or 832-412-1752 for international callers, and enter Conference ID 3888234 approximately 10 minutes before the call start time. The call will be accessible on the Investor Relations section of Caesars Entertainment's website at https://investor.caesars.com.
A recording of the live call will be available on the Investor Relations section of the Company's website for 90 days after the event.
About Caesars Entertainment:
Caesars Entertainment is one of the world's most diversified casino-entertainment providers and the most geographically diverse U.S. casino-entertainment company. Since its beginning in Reno, Nevada, in 1937, Caesars Entertainment has grown through development of new resorts, expansions and acquisitions. Caesars Entertainment's resorts operate primarily under the Caesars®, Harrah's® and Horseshoe® brand names. Caesars Entertainment's portfolio also includes the Caesars Entertainment UK family of casinos. Caesars Entertainment is focused on building loyalty and value with its guests through a unique combination of great service, excellent products, unsurpassed distribution, operational excellence and technology leadership. Caesars Entertainment is committed to its employees, suppliers, communities and the environment through its PEOPLE PLANET PLAY framework. For more information, please visit www.caesars.com/corporate.
SOURCE Caesars Entertainment Corporation
Gaming Americas invades the region with Virtual Quarterly Meetups and sets up Advisory Board with Latin and North American gambling industry experts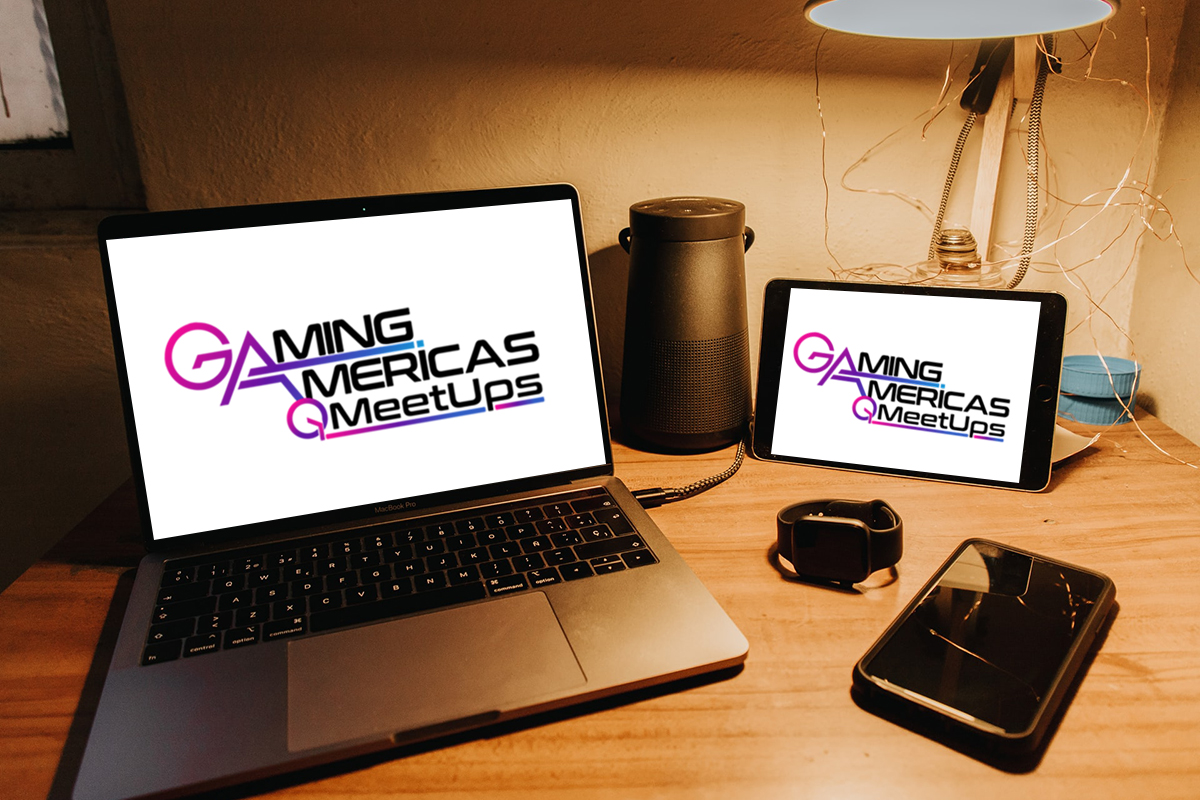 Reading Time:
4
minutes
GamingAmericas.com announces quarterly virtual meetups, conference dates and advisory board.
The team at GamingAmericas.com (part of Hipther Agency), is excited to announce the launch of virtual meetup series which will increase the access to quality information to interested parties, but will also provide an excellent opportunity to participate in engaging discussions about the North and Latin American gambling industry.
The quarterly meetups will complement the yearly virtual conference and the media/publishing services offered by Gaming Americas, and will be strategically coordinated by the Gaming Americas Way Seers (Advisory Board).
"2020 was a year of growth for us in terms of reaching new markets with our unique style of running conferences and publishing quality content. Gaming Americas has become an important news outlet in the region and to supplement the engagement, we are happy to announce our quarterly meetup series. We learned a lot this year about hosting virtual gatherings and we can now say that size doesn't matter. We tested many new ways of interacting with our audience and we can say we found a great recipe which will be implemented in these meetups", stated Zoltán Tűndik, Co-Founder and Head of Business at Hipther Agency.
Gaming Americas Quarterly Meetups
The Gaming Americas Quarterly Meetups are designed to keep you up-to-date with what is fresh in the North American and Latin American gambling industry.
The dates of the meetups are the following:
The virtual meetups will be organized quarterly and the calendar looks the following way:
January 28, 2021 – Gaming Americas Q1 Meetup
April 29, 2021 – Gaming Americas Q2 Meetup
August 26, 2021 – Gaming Americas Q3 Meetup
November 18, 2021 – Gaming Americas Q4 Meetup
The tickets are sold at the rate of $99 per Meetup or you can benefit of the full year membership offer and save 25%. You can find more details about the passes here.
The meetups feature several panel discussions per region and topics that are joined by key industry experts, CEOs, C-Level Executives, Business Development Managers, and sometimes government officials/regulators.
All meetups offer the opportunity to network online in special break-out sessions, but also join a round table discussion which answers all burning questions of the industry at a certain point in time during 2021.
Sports Betting & Casino Summit North America
The team is also excited to announce the dates for the second edition of Sports Betting & Casino Summit North America, which will take place once again in the virtual world between 21-23 June, 2021.
The inaugural edition was a huge success and brought together +500 participants and 75 speakers.
The virtual conference will continue its mission of bringing together regulators, operators, suppliers, marketing managers, C-Level Executives, policymakers, and more for two days of quality online learning and networking.
To receive constant updates about the registration opening and agenda updates, subscribe here: http://eepurl.com/hfyZxf
Advisory Board
In order to fully embrace all hot topics and regulatory updates from the Americas, the strategy will be orchestrated by North and Latin American gambling industry experts.
Thus, the team is honored to announce the appointment of the following experts in the Gaming Americas Way Seers (Advisory Board):
Chantal A. Cipriano (Senior Director, Legal & Compliance at Mazooma)
Karen Marcela Sierra – Hughes (Vice President of Latin America & Caribbean at Gaming Laboratories International (GLI))
Dr Laila Mintas (CEO at PlayUp US)
Fernando Saffores (Founder & Director at Focus Gaming News)
Jonodev Chaudhuri (Chair, Indian Law & Policy Practice at Quarles & Brady LLP)
Joerg Hofmann (Senior Partner at MELCHERS LAW)
Evan Davis (Managing Director, Sports Betting and Gaming for SeventySix Capital Sports Advisory)
Jeremy P. Kleiman (Gaming Attorney and Member at Saiber LLC)
Lloyd Danzig (Founder & CEO at Sharp Alpha Advisors)
The excitement about 2021 is also shared by the above-mentioned experts and here are some inputs that were stated:
"Gaming Americas has developed a method to disseminate gaming content and news, ways for businesses to collaborate and the opportunity for relationships to grow. I look forward to joining its Way Seer Advisory Board and helping to advance its initiatives in the gaming industry by providing a legal and regulatory perspective." – Chantal A. Cipriano (Senior Director, Legal & Compliance at Mazooma)
"The American gaming market continues to grow exponentially, catalyzed by technology, investment, and legislation. As new and existing participants increasingly seek insight into the industry, thoughtfully-constructed conferences will have the opportunity to serve as nodes that disseminate the expertise to key stakeholders. I am excited to join the Gaming Americas Advisory Board alongside a prestigious collection of thought leaders in the space." – Lloyd Danzig (Founder & CEO at Sharp Alpha Advisors)
"I am thrilled to be part of this outstanding group of international experts.  The future is bright and Gaming Americas is leading the way!" – Jeremy P. Kleiman (Gaming Attorney and Member at Saiber LLC)
"I'm really proud to participate in such interesting events with other recognized executives around the world. This 'new normality' leads us to think out of the box, offering outstanding solutions and being close to our customers. Hipther understood this very well." – Fernando Saffores (Founder & Director at Focus Gaming News)
"Something really big, something global, is being created here. And I am delighted to be a part of it!" – Dr. Joerg Hofmann (Senior Partner at MELCHERS LAW)
 "I'm honored and excited to join the Way Seer board for Gaming Americas alongside such a diverse and knowledgeable set of experts from across the gaming community.  I look forward to an exciting year of discussions focusing on topics that are of heightened interest to our industry."– Evan Davis (Managing Director, Sports Betting and Gaming for SeventySix Capital Sports Advisory)
For further sponsorship/speaking and marketing inquiries, make sure to reach out to Andrada Marginean (B2B Sales Executive at Hipther Agency).
For media-related inquiries, please contact Alexandru Marginean (Marketing Specialist at Hipther Agency).
Gaming Americas Weekly Roundup – October 19-25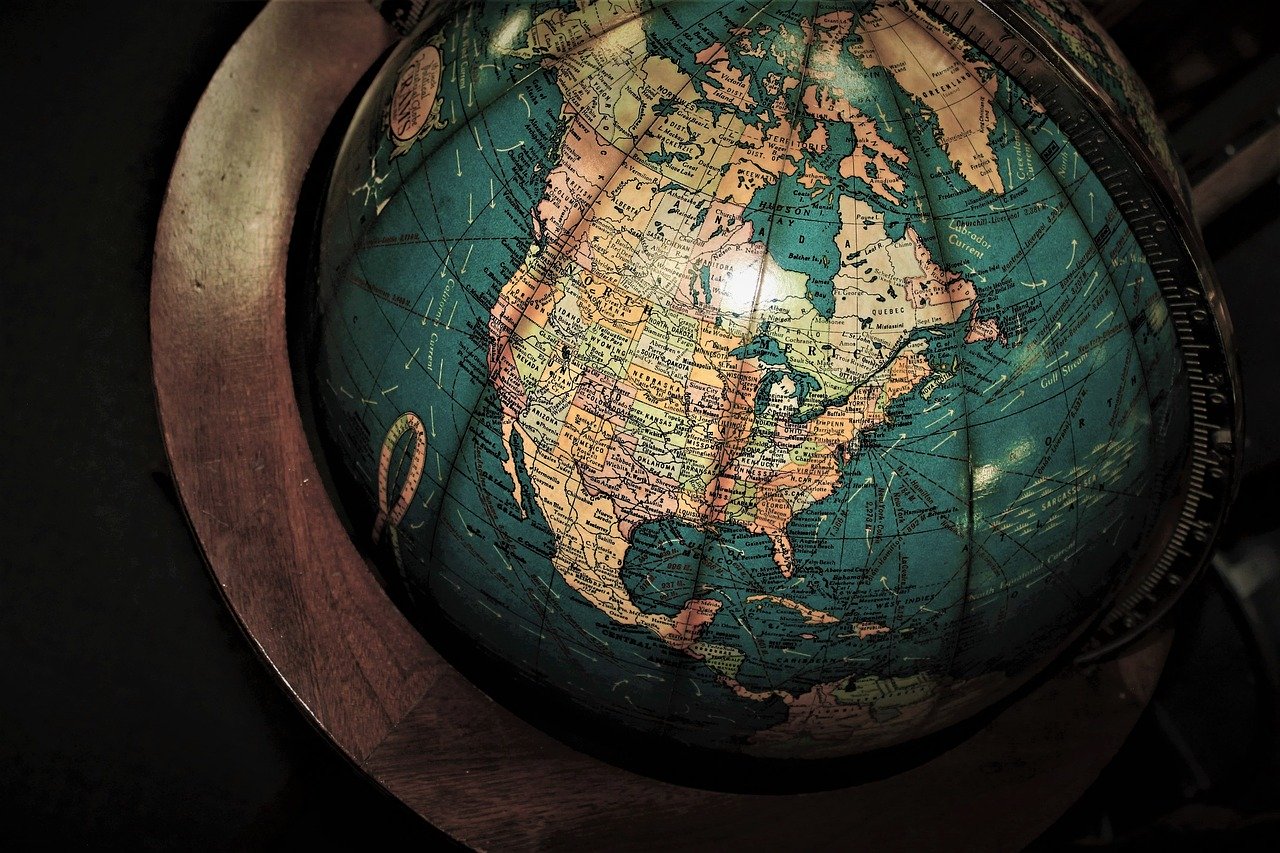 Reading Time:
3
minutes
Welcome to our weekly roundup of American gambling news again! It was again an eventful week in the USA, despite the still-active virus attack.
Here, we are going through the weekly highlights of the American gambling industry which include the latest news, new partnerships and new appointments. Read on and get updated.
Latest News
Global gaming giant William Hill has expanded its footprint in Iowa through its partnership with Caesars Entertainment, with the addition of a full-service sportsbook at Horseshoe and betting kiosks at Harrah's Council Bluffs. Customers can visit either retail location to open a mobile account and make their first mobile deposit.
Caesars Rewards, the largest gaming loyalty programme in the world, has grown 20% as a result of the merger between Caesars Entertainment and Eldorado Resorts. Customers from each company's legacy rewards programmes were seamlessly integrated into the expanded Caesars Rewards loyalty programme on day one.
JCM Global has expanded its partnership with Suquamish Clearwater Casino Resort, upgrading the Intelligent Cash Box (ICB) system to the new ICB 3.0 on the property's 1200 electronic gaming machines. Clearwater Casino Resort was the first casino in Washington to utilise the ICB system and has been an exclusive JCM customer since 2009.
BETSPERTS CEO and co-founder Reid Rooney has announced that BETSPERTS has just closed a second seven-figure fundraising round in 2020. This round includes some new investors to BETSPERTS including UK-based Velo Partners leading the round.
Casino mogul Sheldon Adelson and his wife Miriam Adelson have donated $75m to the pro-Trump Preserve America Political Action Committee, accounting for roughly 90% of the group's fundraising in September.
Chinese-owned mobile games firm Playtika Holding Corp has confidentially submitted paperwork with the U.S. Securities and Exchange Commission for an initial public offering. The company said that the offering size and the price range for the initial public offering have not been determined yet.
Maryland Governor Larry Hogan has openly endorsed Question 2 on the state's November ballot, which would allow sports betting in Maryland to raise money for education. According to an analysis by the Maryland General Assembly, legal sports betting could generate $18.2m in tax revenues in 2022.
New Appointments
Score Media and Gaming has appointed sports business leader and four-time Olympian Angela Ruggiero to its Board of Directors. Ms Ruggiero, CEO and Co-Founder of technology-powered market research firm Sports Innovation Lab, joins the Board with immediate effect and will support theScore as it continues to grow its sports media and gaming operations across North America.
The Ontario Lottery and Gaming Corporation (OLG) has appointed A. Duncan Hannay as its President and Chief Executive Officer, effective 26 October 2020. Most recently, he was President and CEO of Street Capital Group Inc.
New Partnerships
Live sports lottery game developer EquiLottery Games has entered into an agreement with the National Basketball Association (NBA) that will see EquiLottery launch a new, officially-licensed lottery draw game named Slam Dunk Dollar$ based on the outcomes of NBA games.
North American esports giant Complexity Gaming has expanded its partnership with beer brand Miller Lite. The two companies have had a partnership since May 2019. Now the deal has been expanded to include more areas such as live streams and content creation.
New Launchings
International Game Technology (IGT) has launched the PeakSlant32 cabinet, the first slot cabinet in North America to feature three 32-inch displays. PeakSlant32 is IGT's first cabinet to feature three seamlessly integrated gameplay displays. Guests of Mohegan Sun in Uncasville, Connecticut were the first to enjoy exciting IGT slot games on more than 20 of the eye-catching PeakSlant32 cabinets.
Compliance
Buenos Aires City Lottery (LOTBA), the gaming regulatory body in Buenos Aires, has approved the Programme for the Implementation of the Online Game Platform presented by Codere. This is the first step in an ongoing process for obtaining the license in this jurisdiction, Codere stated in a press release.
Gaming Americas Weekly Roundup – October 12-18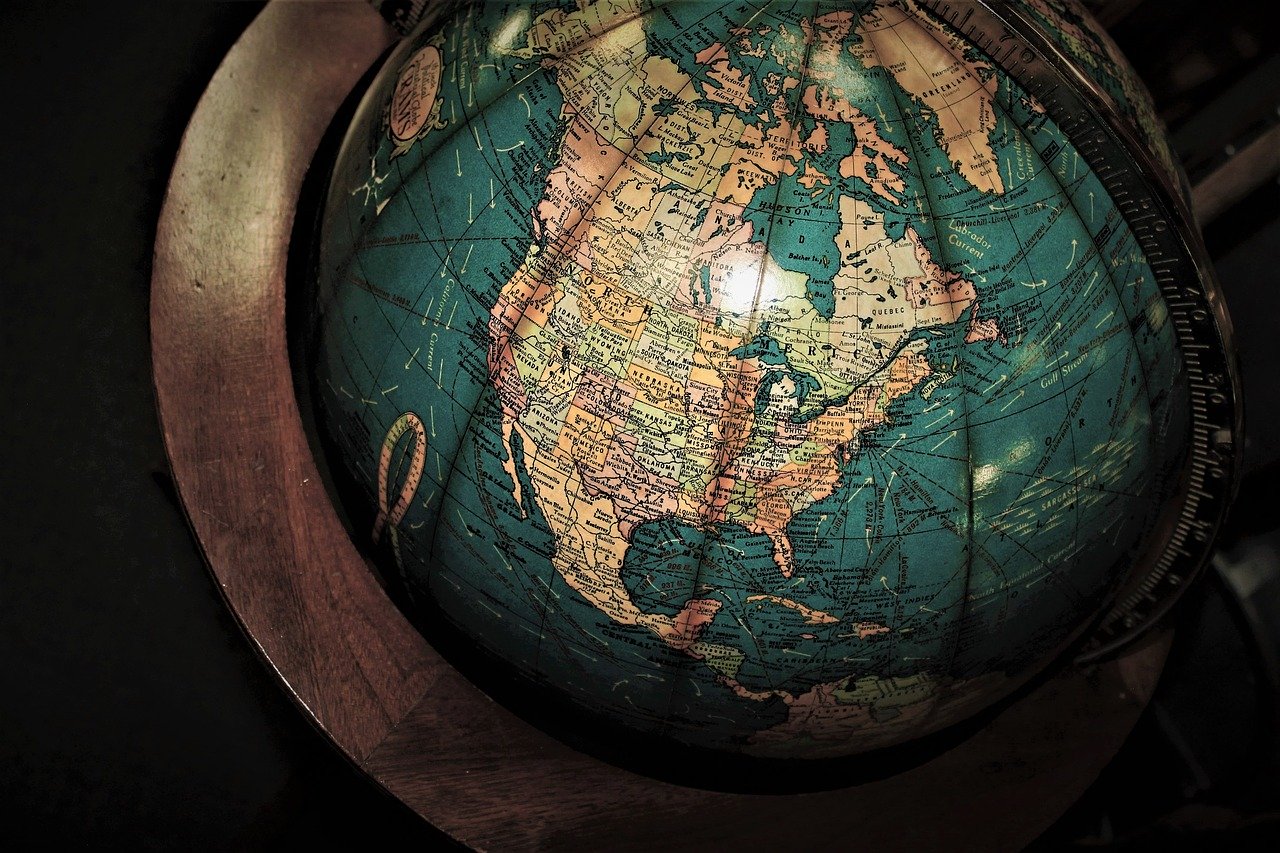 Reading Time:
3
minutes
Welcome to our weekly roundup of American gambling news again! It was again an eventful week in the USA, despite the still-active virus attack.
Here, we are going through the weekly highlights of the American gambling industry which include the latest news, new partnerships and new appointments. Read on and get updated.
Latest News
A new esports organisation named Equinox Esports has been launched in Oklahoma City. Equinox will own professional teams that span multiple video game titles including VALORANT, League of Legends and Super Smash Bros, among others. Equinox will produce unique in-house content in the form of podcasts, broadcasts, tournaments, video content and articles out of its newly-build 6000 square foot facility in north Oklahoma City.
In accordance with the directives from Nevada Governor Steve Sisolak and the Nevada Gaming Control Board, Caesars Entertainment has resumed gaming operations daily and hospitality operations for weekend stays at Planet Hollywood Resort & Casino on October 8. The reopening was with great celebration.
Win Systems is achieving huge success with its latest GameStar development, the innovative collectable link feature Rising Link. The new game has been in some of the Mexican gaming venues for many weeks now and has captured the interest of players from the very beginning.
Little River Casino Resort in Manistee, Michigan has been named a possible coronavirus exposure site by the health officials. Anyone who visited the Casino between October 2 and October 4 is asked to self-monitor for COVID-19 symptoms for 14 days from the possible exposure date, according to a news release issued by the District Health Department No. 10, which covers 10 Northern Michigan counties including Manistee.
Mohegan Gaming & Entertainment has announced a major expansion project for its ilani Casino Resort. In partnership with the Cowlitz Tribe, Howard S. Wright, and Friedmutter Group, ilani will feature additions to its exterior and interior designs.
The PGA TOUR has announced that BetMGM will provide betting odds for all four rounds of THE CJ CUP @ SHADOW CREEK in Las Vegas, October 15-18 on the Golf Channel.
New Partnerships
InterDigital, a mobile and video technology research and development company, has announced that it will partner with global innovation and accelerator platform Plug and Play to serve as anchor member for the platform's Media & Advertising programme. The partnership will also see InterDigital and Plug and Play work towards developing a new gaming vertical within the next year.
InterDigital has announced a new initiative with cloud-gaming specialist Blacknut to develop technologies that will enhance the performance of the existing gaming technology. The new collaboration will leverage InterDigital's extensive technology expertise alongside Blacknut's unique knowledge of cloud gaming services.
New Acquisition
Twin River Worldwide Holdings has purchased the iconic Bally's brand from Caesars Entertainment Inc. Hedge-fund investor Soo Kim, co-founder of Standard General, which owns a 39% stake in Twin River, paid Caesars $20m for the purchase.
New Appointment
Rush Street Interactive has announced the appointment of Kyle Sauers as its new Chief Financial Officer, effective by October 23. He will be based in Chicago and report to Greg Carlin, RSI's Chief Executive Officer. He will be responsible for all of the Company's financial and treasury functions, as well as investor relations.
Compliance
Greek gambling regulator Hellenic Gaming Commission has selected Mohegan Gaming & Entertainment to develop the first integrated resort and casino in Greece. The winning bid from MGE, submitted in partnership with GEK TERNA, proposes a state-of-the-art development plan, INSPIRE Athens, that includes a luxury hotel, premier entertainment venues, convention centre, shopping, dining, casino and a comprehensive mix of premium amenities.
Michigan Gaming Control Board has granted a Provisional Internet Gaming Supplier License to Spin Games LLC. The license will enable Spin to deploy its proprietary and third-party i-Gaming content built upon the ROC Remote Gaming Server platform across Michigan's licensed casino operator online sites once internet gaming goes live.