Save the dates, 23-24 June – Sports Betting & Casino North America (virtual conference)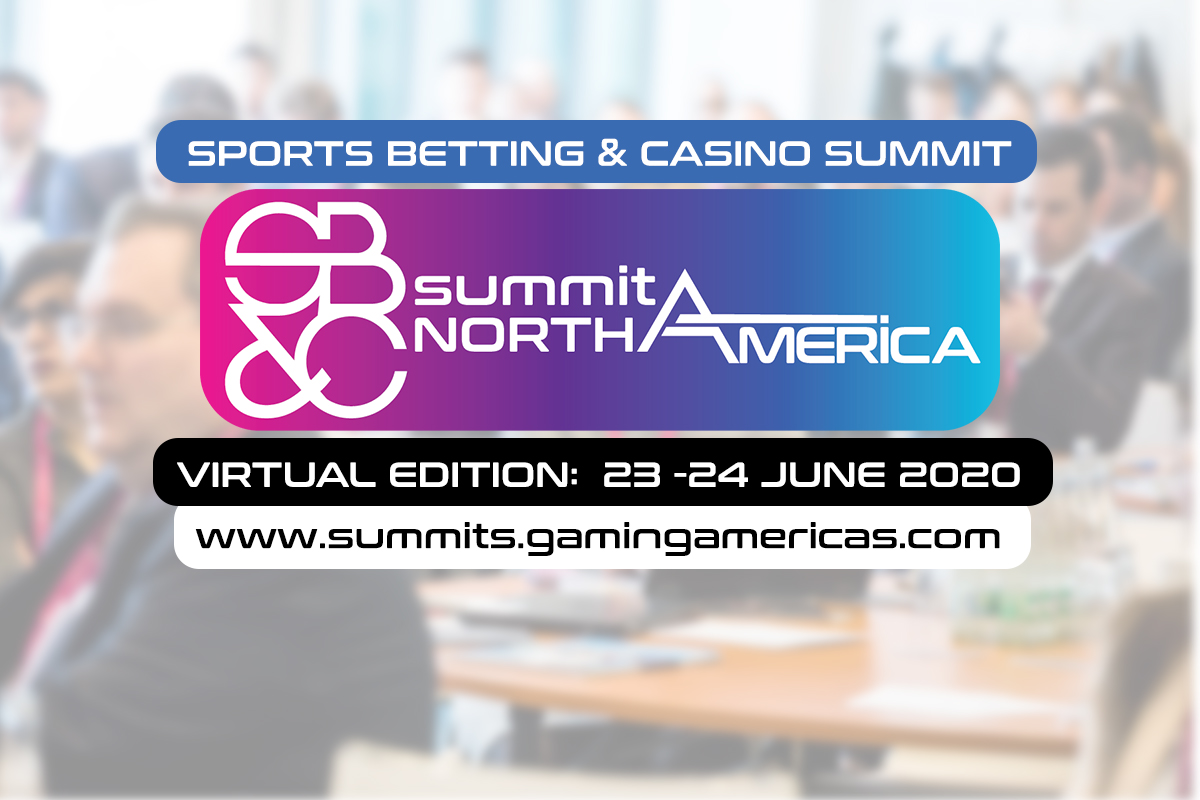 Reading Time:
3
minutes
GamingAmericas.com announces virtual edition of inaugural event in North America.
The team at GamingAmericas.com (part of Hipther Agency), is honored to announce the launch of Sports Betting & Casino Summit North America. The inaugural edition which will take place between 23-24 June, will be hosted in a virtual layout while paving the way for a live conference in 2021
The virtual conference is designed to bring together regulators, operators, suppliers, marketing managers, C-Level Executives, policymakers, and more for two days of quality online learning and networking.
The main topics of the conference include the restart of the gambling industry in the U.S.A. and Canada, with emphasis on both land-based and online activities, but also stressing on the significant challenges and opportunities the market can offer.
"We are launching Sports Betting & Casino Summit North America in order to bring our boutique-style format to the region and also encourage quality learning and networking possibilities. Our plans included this expansion in 2021, however, due to the current situation, we are offered a unique opportunity to prove ourselves in the region. We are also keen to plan some live conferences in the U.S. and Canada, starting next year", stated Zoltán Tűndik, Co-Founder and Head of Business at Hipther Agency.
The news has been well taken in the States and the experts are already excited to be part of this inaugural event which will welcome participants remotely.
Jeremy Kleiman, Gaming Attorney and Member at Saiber LLC: "In a crowded gaming industry conference space, Hipther Agency distinguishes itself by offering unique, intimate, boutique-style conferences focused on the practical aspects of the business.  I've attended several of their events in Central Europe and am excited the Hipther team is coming to the US to inaugurate the virtual Sports Betting & Casino Summit North America. I'm sure it will be a 'don't miss' event."
Bill Pascrell, III, Partner at Princeton Public Affairs Group, Inc.: "The entire team at the Hipther Agency has a history of exemplifying exceptional professionalism at their events for the gaming industry.  They are the ultimate professionals with a keen ability to synthesize all the major components of a must-attend gaming conference, superb content, impactful networking opportunities and worldclass hospitality.  Their entrance into the US with be transformational"
Among the initial announced speakers and moderators, you can find Dr. Laila Mintas (Advisor and C-Level Executive at Dr. Mintas Consulting), Katie Lever (Chief Legal Counsel at Drew Las Vegas), Daniel Wallach (Founder at Wallach Legal LLC), Jaka Repanšek (Media and TECH Law Expert), Dr. Joerg Hofmann (Partner at MELCHERS LAW) and the above mentioned Jeremy Kleiman (Gaming Attorney and Member at Saiber LLC) and Bill Pascrell, III (Partner at Princeton Public Affairs Group, Inc.).
More speakers and moderators are being added daily so make sure to visit, the event's official website frequently for updates: summits.gamingamericas.com
For further sponsorship/speaking and marketing inquiries, make sure to reach out to Andrada Bota (B2B Sales Executive at Hipther Agency).
About Hipther Agency
One Stop Agency for multiple industries, services and activities.
HIPTHER AGENCY is the parent brand of several leading news outlets and international conferences which cover several industries such as Entertainment, Technology, Gaming and Gambling, Blockchain, Artificial Intelligence, Fintech, Quantum Technology, Legal Cannabis, Health and Lifestyle, VR/AR, eSports and many more.
For more details visit www.hipther.agency
Hipther Agency press contacts:
Zoltan Tuendik, Head of Business
[email protected], +40 735 559 234
Alex Marginean, Marketing Specialist
[email protected], +40 731 394 220
About GamingAmericas.com
Gaming Americas is a news portal providing in-depth news and press release coverage about the gaming industry in North America, Latin America, and South America. Besides the news coverage, the team also hosts boutique-style summits in Europe and North America.
To read the recent news and press releases, visit www.gamingamericas.com
Editorial / PR Submissions: [email protected]
Gaming Americas Weekly Roundup – November 16-22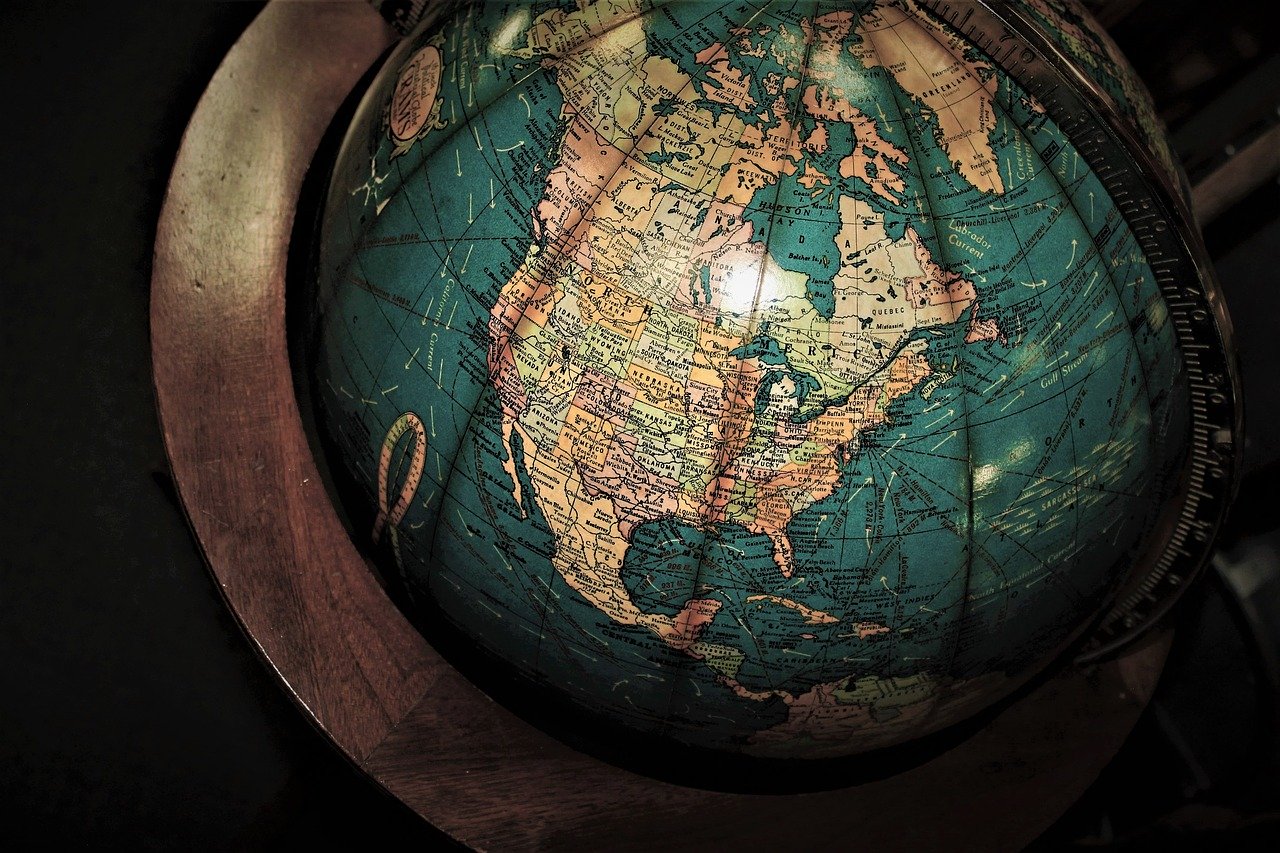 Reading Time:
3
minutes
Welcome to our weekly roundup of American gambling news again! It was again an eventful week in the USA, despite the still-active virus attack.
Here, we are going through the weekly highlights of the American gambling industry which include the latest news, new partnerships and new acquisitions. Read on and get updated.
Latest News
Score Media and Gaming Inc. has introduced Bet Section, its new integrated and personalised suite of betting features. According to the firm, the new dedicated home within theScore's media app takes its innovative cross-platform media and betting experience with theScore Bet to the next level. Bet Section delivers suite of new personalised betting features, further deepening theScore's industry-leading media and gaming integrations. Personalised betting features include prioritised and tailored markets, live bet tracking and exclusive promotions.
The Cordish Companies has celebrated the opening of Live! Casino Pittsburgh. The eagerly awaited $150 million Live! Casino, located at the Westmoreland Mall in Pennsylvania, is scheduled to open its doors to the general public at 6:00 am on 24 November 2020. The Cordish Companies' Principal Jon Cordish, Managing Partner Joe Weinberg and Cordish Gaming Group President Rob Norton were joined at the ribbon-cutting ceremony by incoming state Senate Majority Leader Kim Ward and state Representative George Dunbar.
The Argentina government has decided to raise the online gaming tax rate for 2021. Online gambling has barely been regulated in Argentina, but that hasn't stop authorities from approving a tax increase for the sector. As contemplated in the 2021 Budget, the rate online operators pay will rise from 2% to 5% next year.
Partnerships
Online gaming platform developer LatamWin has entered into a partnership with edict egaming, a subsidiary of Gauselmann Group, which will bring new benefits to Merkur game users in Latin America. One of the main goals of the agreement is to engage online gaming operators and all those new companies of the industry, LatamWin said in a press release.
Scientific Games Corporation has signed a new five-year deal with the Massachusetts State Lottery Commission (MSLC). As per the deal, Scientific Games will supply its world-leading instant games, second chance promotions and digital engagement programmes to the Massachusetts Lottery. Scientific Games' new contract, which may be extended up to two years by MSLC, includes consumer digital services that will engage players through exciting second chance game features and help the Lottery protect and grow revenues for the Commonwealth.
JCM Global and The Mint Gaming Hall at Kentucky Downs have expanded their partnership again. As per the deal, JCM will upgrade all 450 games in the casino to its award-winning iVIZION bill validator with ICB Intelligent Cash Box system. Also, JCM will install its iVIZION with ICB and GEN5 Thermal Printer in the newly expanded casino area, which houses approximately 600 games and opened in September.
New Appointment
GVC Holdings PLC has appointed Martin Lycka as its Senior Vice President for American Regulatory Affairs and Responsible Gambling. In this role, Lycka will be responsible for expanding GVC's licensing and regulatory structure in the US and underscoring the company's commitments to responsible gambling, sports integrity and regulatory compliance. Lycka will also lead regulatory affairs in Canada and support GVC's Latin America regulatory strategy as the company looks to establish state-regulated offerings in these regions.
New Acquisition
Bally's Corporation has completed the acquisition of Bally's Atlantic City Hotel & Casino from Caesars Entertainment Inc. and Vici Properties Inc. The purchase price of the acquisition was $25 million, subject to customary adjustments, and was funded with cash on hand.
Compliance
The Virginia Lottery has received 25 applications for mobile sports betting permits. The names of the companies that applied are not revealed by the Lottery. Big-name companies like DraftKings, FanDuel and Penn National Gaming, affiliated with Barstool Sports, and major casino operators have already shown interest in Virginia's sports betting industry and may be among the applicants.
SPORTS DATA COMPANY BETEGY RAISES CAPITAL FROM JKR INVESTMENT GROUP FOR U.S. EXPANSION; RETAINS GLOBAL GAMING EXPERT BILL PASCRELL FOR BOARD POST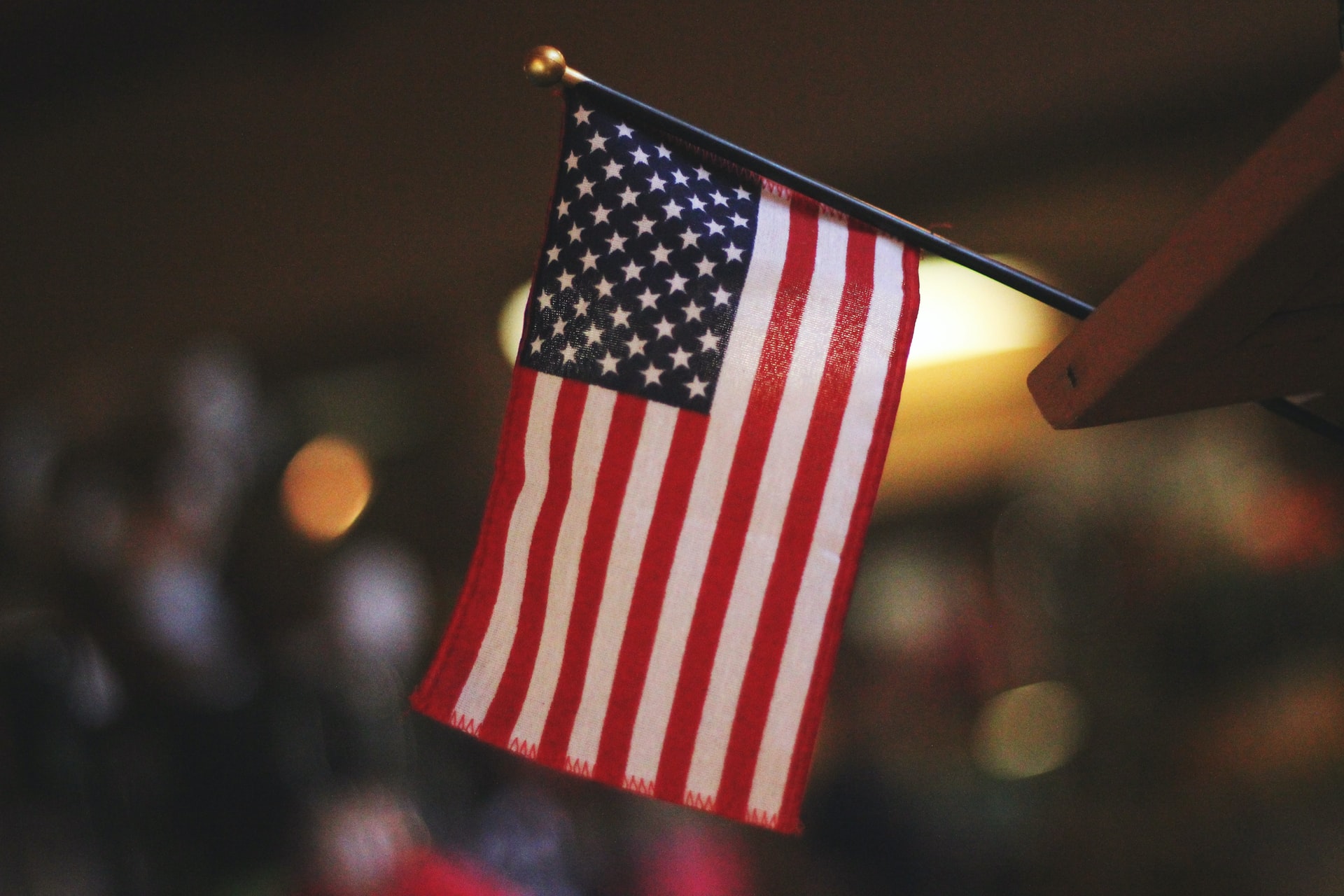 Reading Time:
2
minutes
BETEGY, a sports data content production service based in Warsaw, Poland, has raised a new round of investment capital from JKR Investment Group, to support its ambitious United States expansion plans.
To help guide its U.S. growth, the company has retained Bill Pascrell, III, Esq., as a supervisory board member.  Pascrell, a globally recognized gaming industry attorney, advisor and strategist, is a partner in Princeton Public Affairs Group, Inc., a public policy consulting and advocacy firm.  
Betegy is an automated content creation system which turns complex sports data into engaging graphics, animations, banners, widgets and texts.  Using machine learning algorithms, the service provides betting operators and media companies with analytics and data visualization by generating high-quality, personalized content. 
Founded in 2012, Betegy clients include ESPN, Tipico, Ringier Axel Springer, Bwin, Yahoo Sports, Sportsbet.io, and Winners.net. With JKR's financial investment and Pascrell's management insights, Betegy plans to help U.S media companies, gaming operators and professional sports leagues to gather and display complex data from multiple sources, in fast and easily understood formats. 
The European JKR Investment Group specializes in investments in the tech entertainment industry, helping ambitious start-ups and growing companies to build profitable entertainment businesses using its wide network and in-depth industry expertise.  The Group invests in the igaming, digital marketing, fintech, and esports sectors.
Alexander Gusev, CEO and Managing Partner of JKR, expects the JKR investment "will strengthen our ecosystem and help Betegy to compete successfully in the dynamic and growing market. We are delighted to extend our portfolio with investment into the industry innovator: Betegy is an excellent example of how a service can help clients amplify their specialists' resources, releasing them from routine production. Operators, sports leagues and online media, their users and wider communities will benefit from Betegy's leading data technologies and services"
Widely known for his gambling industry expertise and successful advocacy among national and state policymakers, Pascrell represents dozens of clients from around the world including Hard Rock International, Golden Nugget, GVC Holdings, Lottoland, Monmouth Park Race Track, Meadowlands Race Track, PointsBet, PokerStars, Amaya, A Game Above, Hexigames, GiG, and BetMakers.  
Pascrell's work has been pivotal for several major gaming industry milestones including the successful legalization and regulation of U.S. sports betting through a 10-year campaign to repeal the Professional and Amateur Sports Protection Act (PASPA), culminating in the U.S. Supreme Court's 2018 landmark ruling.  He also led the successful campaign to bring legalized and regulated online gaming to the U.S. in 2013.     
Pascrell said, "Joining Betegy as a new Supervisory Board member provides a great opportunity and responsibility toward a growing U.S client base. Led by Alex Kornilov, CEO & Founder, Betegy has combined cutting-edge technology with a powerhouse management team for a truly global reach.  Betegy is a strong and dynamic company that has the tools and leadership to penetrate the U.S. market and to provide unique data content to its growing U.S. clientele."       
Kornilov explained, "This is a new chapter for Betegy clients as together we change the approach to data-driven content production globally. Our partnership with JKR Investment Group is more than a financial backing of our vision.  We gain in-depth industry expertise and access to a wide network, which will accelerate our growth.  
"At the same time," he added, "Bill Pascrell's long experience in U.S. and global markets will be invaluable as he helps us to navigate new markets. His experience is vital for Betegy's success in the U.S." 
The Spanish company Triple Cherry signs an international agreement with the American company I-Create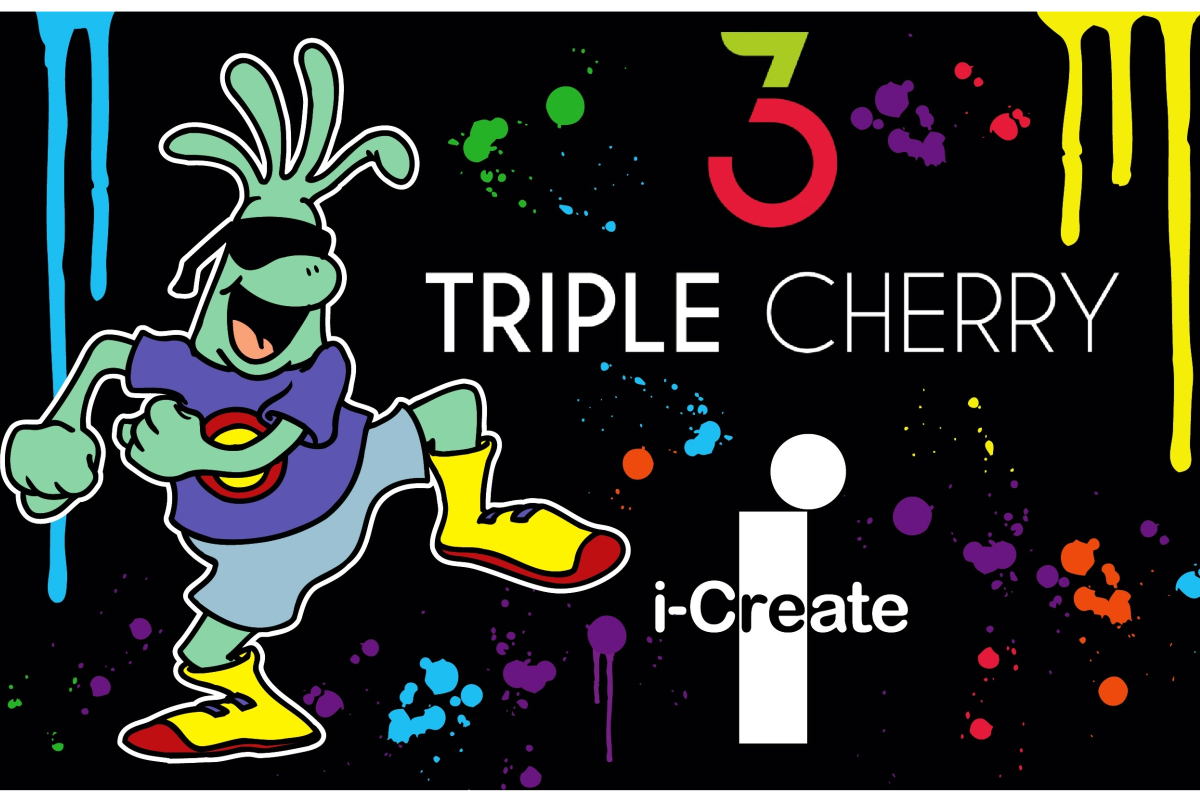 Reading Time:
2
minutes
Triple Cherry, the spanish slots developer studio, has signed a strategic licensing agreement with the important american company i-Create International, which will allow the game studio creating amazing video slots from the great designs of the US company which is very popular in the licensing world.
i-Create has a long and proven experience in this market, the brand has been licensing and distributing its original, fashionable, colorful and fun content since 1996. The company had the pleasure of collaborating with famous operators such as AT&T, Virgin or T-Mobile, among many others known internationally.
The use of this license will allow the Spanish developer to choose from hundreds of graphics to start the creation of new fantastic games since i-Create has one of the largest library of digital assets which is completely owned and Copyrighted.
This innovative project makes Triple Cherry offering a portfolio of a great variety of themes and to keep growing. In addition to this, it should be added that the company is currently immersed in an investment round that will open the doors to growth in the Asian market!
The team is very excited with this new project and Juan Antonio Galindo, CEO & Co-Founder of Triple Cherry, wanted to say some words: "W​ e are very happy to start this project with i-Create. They have a huge and excellent catalogue of graphics that will allow us to innovate our product. We hope that this agreement will be very fruitful and that we can continue to grow together​ !".
Jon Fatelevich, Licensing Advisor of Triple Cherry added: "​I am very happy about the signing of this contract, I truly believe that the partnership between Triple Cherry and I-Create is a great deal for both parties. I-create is one of the most prestigious licenses that best suits our company and increases Triple Cherry's potential to continue our international expansion. With this agreement our clients, the online casinos, will receive an exclusive product that they will not be able to find in the competition and this will give us a great added value and differential".
Steve Campanella, CEO & Founder of i-Create International, also wanted to share his enthusiasm for this collaboration: "​We are so delighted to partner with Triple Cherry by having our unique characters and branded digital assets come to life. Over the last two years we have been eager to enter into the casino game development industry with a talented, creative, broadly distributed and intelligent partner. We have now found that perfect partnership between i-Create and Triple Cherry and cannot wait to see the success it brings to everyone involved. This is an exciting time for i-Create"​.