IGT Signs Long-Term Facilities Management and Licensing Contract with SAZKA in Czech Republic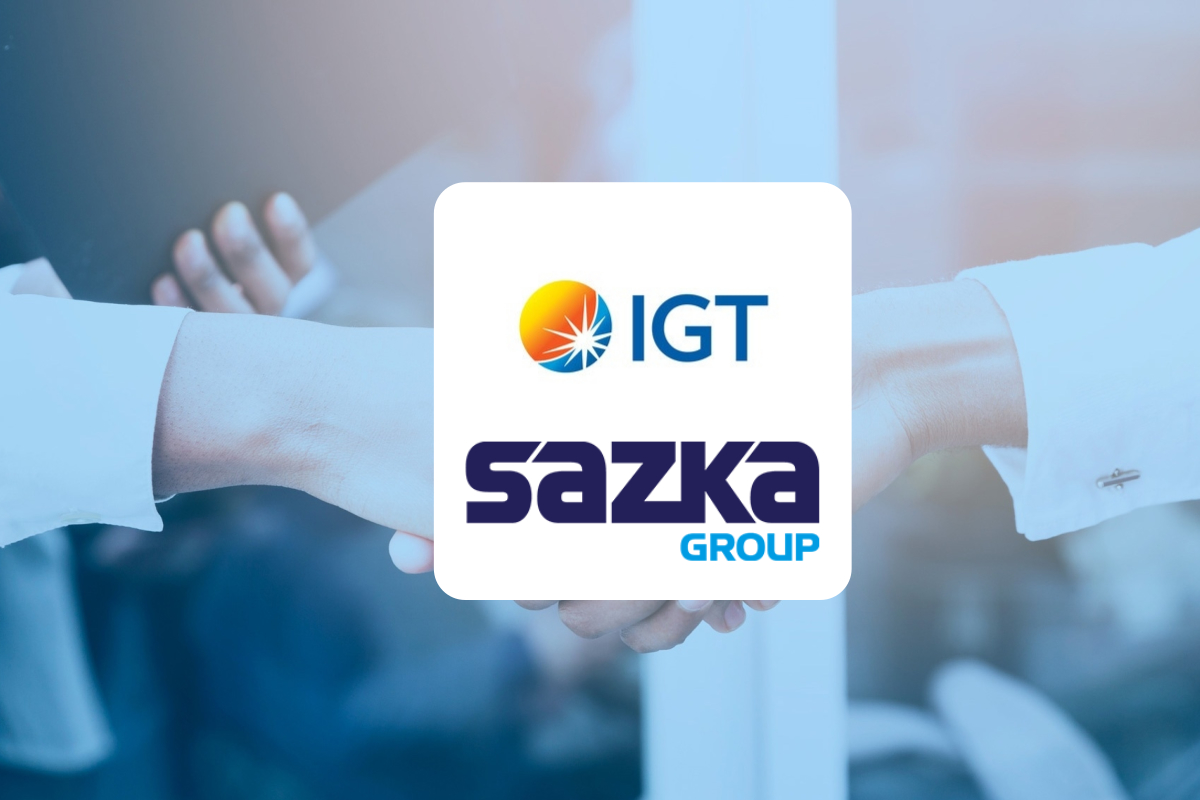 Reading Time:
2
minutes
International Game Technology PLC announced that IGT Global Services Limited ("IGT") has signed a long-term contract with SAZKA a.s. (hereinafter "SAZKA"), the market-leading operator of lottery and betting games in the Czech Republic, to provide technology products and services through an upgraded lottery central system, next-generation lottery terminals, a new digital lottery platform, and associated content and services. The contract was effective as of March 31, 2020.
"SAZKA has been working with IGT in the Czech Republic for the past 27 years, and building on this relationship is a positive reflection of SAZKA Group's partnership with IGT in multiple European markets," said Robert Chvátal, SAZKA Group CEO. "We're looking forward to leveraging these new solutions for enhanced growth, ensuring that we continue to generate funds for youth sport in the Czech Republic."
"We're excited to begin this new era in our successful long-term relationship with SAZKA," said Declan Harkin, IGT Senior Vice President and COO, International. "Our Aurora™ platform's exceptional performance and reliability will ensure long-term innovation and growth for the Lottery and drive player engagement, increasing revenues to good causes and ultimately benefiting the people of the Czech Republic."
As part of the contract, IGT will convert SAZKA's current IGT lottery central system to its new high-performance, high-reliability, and open Aurora lottery solution, which is designed to meet all of the Lottery's needs today while enabling them to respond rapidly to changing market conditions.
The upgrade includes BizApps, which offers enhanced business intelligence and analytics tools aimed at maximizing sales growth, and includes Order Wizard, a proactive, predictive ordering tool that ensures best-selling scratch cards are sufficiently stocked at the retailer, increasing sales while minimizing returns. IGT will also replace SAZKA's 8,000 lottery terminals with its newest terminals, including IGT's industry-leading, most-deployed, and retailer-friendly draw-based lottery terminal, the Retailer Pro.
The contract includes the opportunity to leverage IGT PlayDigital™ PlayCommand platform, a solution that enables the Lottery to oversee all areas of player engagement, anticipate new customer and technological trends, strategically adapt the operation to new opportunities, and provide advanced and flexible responsible gaming features.
In addition, IGT will provide a range of technical services including central lottery system operation, depot service, and software and telecommunications maintenance services, as well as game content and a suite of game design and marketing consulting services.
SAZKA has been an IGT customer since 1993. In addition to its central system, terminals, technical services, and digital lottery technology, IGT provides the Lottery with its instant ticket management and validation system and printing services. Share of proceeds from the Lottery go to good causes, including youth sport in the Czech Republic as well as the country's Olympic Committee.
About IGT
IGT (NYSE:IGT) is the global leader in gaming. We deliver entertaining and responsible gaming experiences for players across all channels and regulated segments, from Gaming Machines and Lotteries to Sports Betting and Digital. Leveraging a wealth of compelling content, substantial investment in innovation, player insights, operational expertise, and leading-edge technology, our solutions deliver unrivalled gaming experiences that engage players and drive growth. We have a well-established local presence and relationships with governments and regulators in more than 100 countries around the world, and create value by adhering to the highest standards of service, integrity, and responsibility. IGT has approximately 12,000 employees. For more information, please visit www.IGT.com.
SOURCE International Game Technology PLC
STS Completes Acquisition of Betsys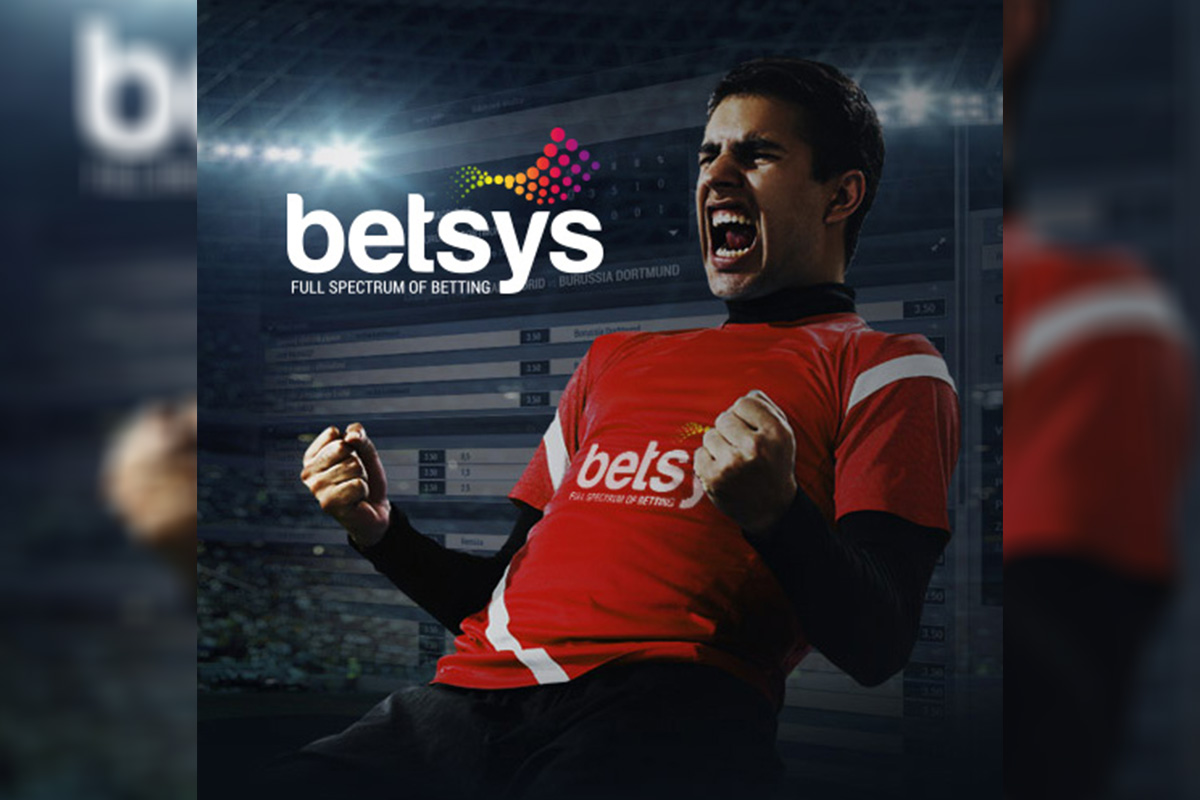 Reading Time:
< 1
minute
Polish bookmaking giant STS has completed the acquisition of Czech betting software provider Betsys.
Under the agreement, the terms of which were not disclosed, STS will take full ownership of Betsys, a software business in which it was already the majority shareholder. It acquired a 50% stake in the supplier's parent company Greep in April 2017.
Betsys is STS's main provider of software for both online and retail channels, and also counts the likes of Czech gaming conglomerate Sazka among its clients.
STS did not state what impact the acquisition would have on its financial results, but did reveal that Betsys generates "revenues of several million Euros per year."
"This is a significant investment which secures our further development. The proprietary bookmaking system, and the possibility for its in-house development, constitutes a key advantage in our industry. We have already been generating more than 85% of our revenues via online channels, so further growth in IT solutions is of strategic value to us," Mateusz Juroszek, chief executive of STS, said.
"The integration of Betsys and STS is not only a confirmation of the high quality of our services but above all, it allows us to expand our competence in the sector of IT solutions for the bookmaking industry, which is growing dynamically," Jiri Najman, chief executive of Betsys, said.
"Betsys, as part of the STS Group, is guaranteed stable growth and the possibility of creating and developing significant competitive advantages for the bookmaker in terms of technology," Jiri Najman added.
Enormous potential for serious games: sales revenue expected to grow by 19 per cent annually in Germany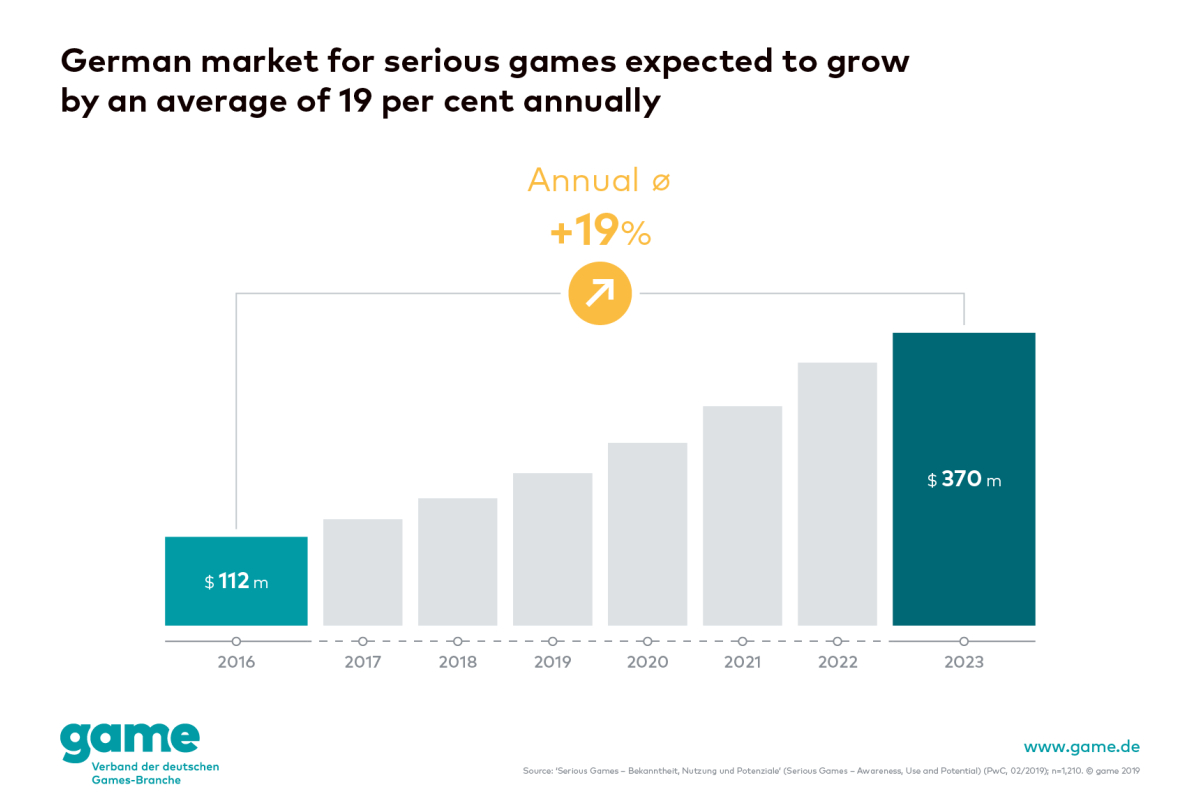 Reading Time:
2
minutes
German serious games market likely to grow to 370 million US dollars by 2023
'Considering the current turmoil in many industries, more companies should move with the times and use serious games as part of their employee training'
The German market for serious games is expected to grow significantly in the coming years: sales revenue in Germany is likely to increase by an average of 19 per cent annually, and market volume is projected to grow accordingly, to 370 million US dollars by 2023. This information was announced today by game – the German Games Industry Association. These figures are based on a projection from auditing and consulting firm PricewaterhouseCoopers. And the global trend looks similar: worldwide sales revenue from serious games is projected to grow by 19 per cent, creating a market worth approximately 9.2 billion US dollars by 2023.
'This data on the German market for serious games – which has never been presented in this form before – demonstrates that serious games boast enormous potential in many areas, such as education and health care, and they also offer very strong economic prospects,' says Felix Falk, Managing Director of game. 'Whether learners are school pupils or career professionals, serious games increase learners' motivation over the long term and make complex concepts easier to understand. They present a major opportunity for our knowledge-based society, and considering all their positive aspects, they are not being used nearly often enough.'
Human resources managers rate serious games particularly positively
The positive aspects of serious games are also important in a professional context. 98 per cent of the human resources managers surveyed who had already used serious games rated them as good or fairly good. 89 per cent observed an improvement in learning performance, and 86 per cent believed that their employees enjoyed the games. Around three quarters (76 per cent) of the human resources managers surveyed observed an increase in motivation among their employees.
Felix Falk: 'Many in the business world still have reservations about serious games, as they feel that games are the antithesis of work. However, the survey results show how positively human resources managers rate serious games. Considering the current turmoil in many industries, more companies should move with the times and use serious games as part of their employee training. These games give employees the opportunity to learn key skills for the digital workplace alongside their colleagues in an interactive, digital format. And they can also give companies a strong competitive advantage.'
Further data from the survey on serious games conducted by auditing and consulting firm PricewaterhouseCoopers can be found in the new publication 'game Fokus Serious Games', which is available free of charge and in German language on seriousgames.game.de
About the market data
The data comes from a survey conducted by auditing and consulting firm PricewaterhouseCoopers (PwC) GmbH. 407 human resources managers were surveyed, comprising 234 men and 173 women. The average age of survey participants was 43.1. The survey was conducted in the second half of December 2018.
game – the German Games Industry Association
We are the association of the German games industry. Our members include developers, publishers and many other games industry actors such as esports event organisers, educational establishments and service providers. As a joint organiser of gamescom, we are responsible for the world's biggest event for computer and video games. We are an expert partner for media and for political and social institutions, and answer questions relating to market development, games culture and media literacy. Our mission is to make Germany the best games location.
New Products Help Mitigate Fall of Gambling Revenue in Poland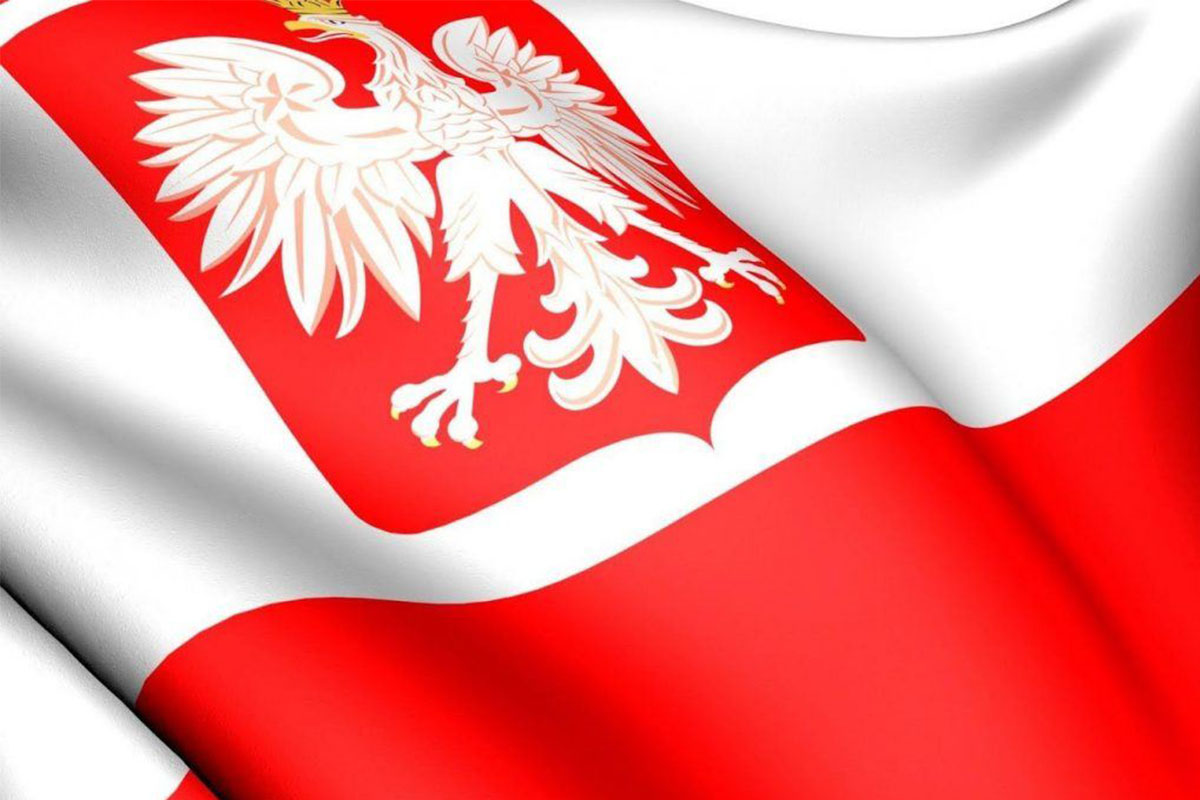 Reading Time:
< 1
minute
The new figures published by Poland's finance ministry have revealed that while the gambling revenue decline for the year to date, newly regulated products helped mitigate the falls in online betting and land-based gaming.
The gross gaming yield projections provided by H2 Gambling Capital revealed that the total for the year to June 11 is expected to fall 9.5% from 2019's figures. This is significantly lower than the 19.6% decline projected across all EU markets.
Poland's lower projected decline was due to the development of newly regulated verticals such as online casinos and land-based arcades. Online casino revenue grew 96.7% for the year to June 11, aided by growth from Totalizator Sportowy's Total Casino site.
Total Casino is Poland's only legal online casino site which was launched in December 2018. The casino saw new player sign-ups grow significantly this year, according to the Ministry. This in turn took revenue from offshore sites, which saw casino revenue fall 25.0% for the period.
Total online revenue was up 0.3%, with a 14.2% decline in sports betting – during a period in which sporting events were suspended during the Covid-19 crisis – offset by growth in online casino and online lotteries (up 26.2%).
For the land-based sector, revenue across all verticals was down 13.1%, largely down to a 27.3% drop in casino yield and a 25.4% decline for betting. Number games such as lotteries saw gross gaming yield fall 8.6%. However, gaming arcades saw their contribution rise 41.4% over the period.