Virtual bike races as hard as Tour de France, says expert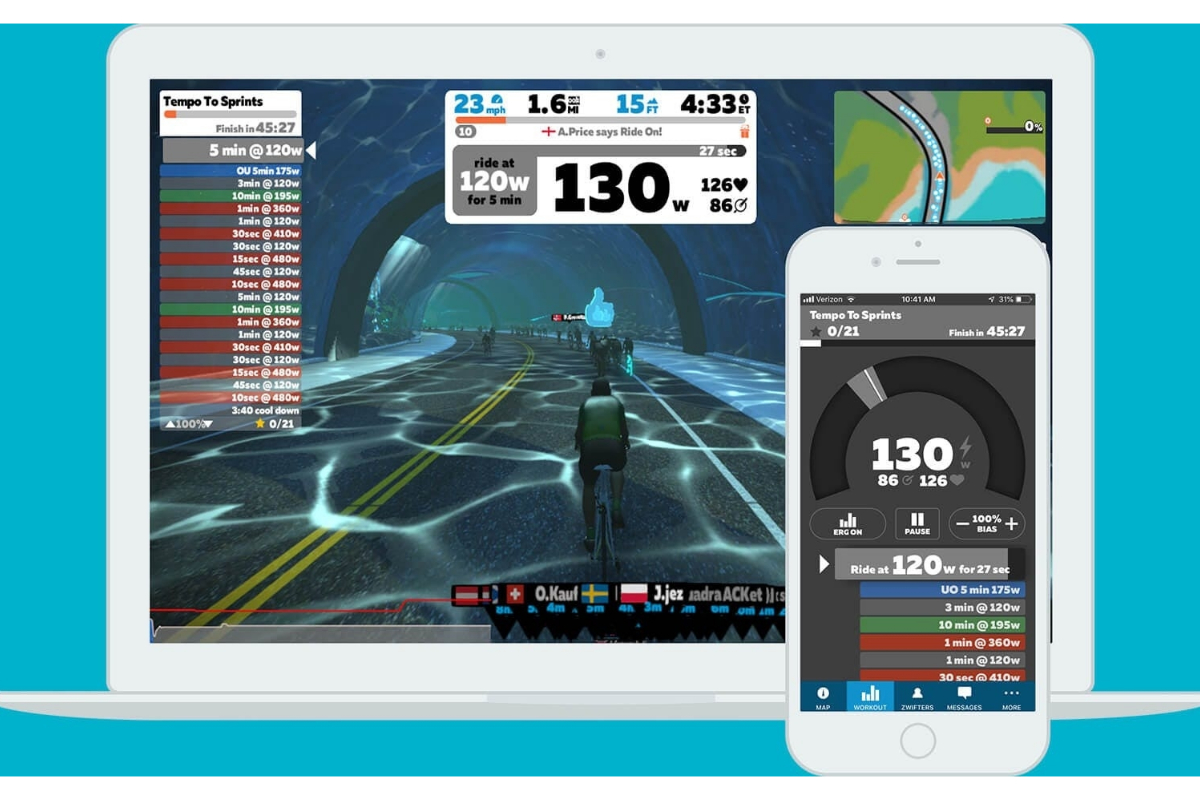 Reading Time:
3
minutes
Virtual cycle races take place of cancelled road races
Big names like Chris Froome have been taking part
Cycling data expert says virtual races are proving to be just as hard as the real thing
Virtual cycle racing is proving to be just as hard as road races such as the Tour de France, according to professional riders and a leading sports data analyst.
Races on virtual platforms such as Zwift and ROUVY have filled the void left by the cancellation of professional road races over the past few weeks, with big-name riders like Chris Froome and Olympic champion Greg Van Avermaet taking part in events such as the Digital Swiss 5, the Zwift Tour for All and the Team INEOS eRace on Zwift.
Together with a panel of cycling experts from bonusfinder.com, professional cycling coach and data scientist Philipp Diegner – who regularly analyses UCI WorldTour races – has assessed the publicly available performance data from more than 200 efforts made by pro riders in recent virtual races.
Although virtual races are up to six times shorter than road races, Diegner said they have proved to be just as difficult as road races and have caught some professionals off guard. "The racing is short and particularly intense," he explained. "It is 45-90 minutes of racing instead of 3-6 hours. The consequence for the riders is that there is no opportunity to save energy like they have in road races, so they have to make prolonged, all-out efforts that push them to their physical limit.
"Professionals are not necessarily used to this and it can be a shock to the system. Virtual racing is as hard as road racing; it is just that endurance is a more decisive factor in road racing, whereas virtual racing is one hour of pure, intense suffering."
Pro rider Chris Hamilton, who rides for Team Sunweb, agreed with Diegner when he described one virtual race as "the hardest thing I have ever done".
Diegner selected the following 10 performances as the most impressive he has seen in the professional virtual races to date.
| | | | | | | | |
| --- | --- | --- | --- | --- | --- | --- | --- |
| Rider | Team | Race | Time | Speed (avg km/h) | Power (avg watts) | W/kg (avg) | Ride Info Source |
| Chris Hamilton | Team Sunweb | Digital Swiss 5 Race 5 | 01:00:13 | 37.7 | 393 | 6.05 | Strava |
| Filippo Ganna | Team INEOS | Digital Swiss 5 Race 2 | 00:55:17 | 48.7 | 463 | 5.51 | Strava |
| James Piccoli | Israel Start-Up Nation | Zwift Tour for All Stage 3 | 01:41:56 | 42.7 | 335 | 5.2 | Zwift Companion |
| Louis Meintjes | NTT Pro Cycling | Zwift Tour for All Stage 5 | 01:23:40 | 33.3 | 323 | 5.7 | Zwift Companion |
| Stefan De Bod | NTT Pro Cycling | Zwift Tour for All Stage 5 | 01:23:49 | 33.3 | 357 | 5.4 | Zwift Companion |
| Nicolas Roche | Team Sunweb | Digital Swiss 5 Race 3 | 01:12:11 | 27.9 | 391 | 5.51 | Strava |
| Pello Bilbao | Bahrain – McLaren | Zwift Tour for All Stage 3 | 01:42:39 | 42.4 | 330 | 5.5 | Zwift Companion |
| Rohan Dennis | Team INEOS | Team INEOS eRace on Zwift | 00:58:01 | 29.2 | 373 | 5.18 | Zwift Companion |
| Tobias Ludvigsson | Groupama – FDJ | Digital Swiss 5 Race 4 | 00:48:00 | 46 | 428 | 5.63 | Strava |
| Nicolas Roche | Team Sunweb | Digital Swiss 5 Race 3 | 00:54:17 | 29.4 | 397 | 5.59 | Strava |
Watts per kilogram is widely recognised as the most accurate barometer of effort in pro cycling. It takes the average power a rider produces over a set period of time and divides it by their weight in kilograms. The hardest road races require the winner to produce about 4/wkg over five hours. In virtual races, the winners have been nudging 6w/kg for between one hour and 1hr 45min.
Diegner said: "Chris Hamilton only finished fourth in race five of the Digital Swiss 5 but riding for one hour at 6.05w/kg is world class. He rode the last 12 minutes at 6.58w/kg, which would win him most WorldTour mountain stages.
"James Piccoli's win on stage three of the Zwift Tour for All was a similarly amazing effort. He rode for one and a half hours at over 5w/kg and then kicked again and rode the last six minutes 25 seconds at 6.46w/kg. That's unimaginable for amateur riders on Zwift."
One lesson that emerged from the analysis was that the riders who are most successful on the road, such as Froome and 2019 Tour de France winner Egan Bernal, were not necessarily as effective in virtual races.
Diegner believes this was because successful road riders did not adjust to the nuances of virtual racing as well as others, but he expects them to start replicating their road success in virtual races with time and experience.
"Take Egan Bernal in the Team INEOS eRace on Zwift," Diegner added. "He wasn't competitive. That may be because he did not go all-out and was treating it as a training effort. But ultimately, once a rider with his capability gets used to the intensity, he will start winning like he does on the road.
"It is similar with sprints. Someone like [former three-time world champion] Peter Sagan might not get virtual racing right to begin with, but when he learns when and how to expend his power, he will start winning with the same regularity as on the road. Knowing when to start the sprint and how to reach max power in online races is a skill that has to be developed."

Rhino Entertainment Appoints John Cachia as Chief Commercial Officer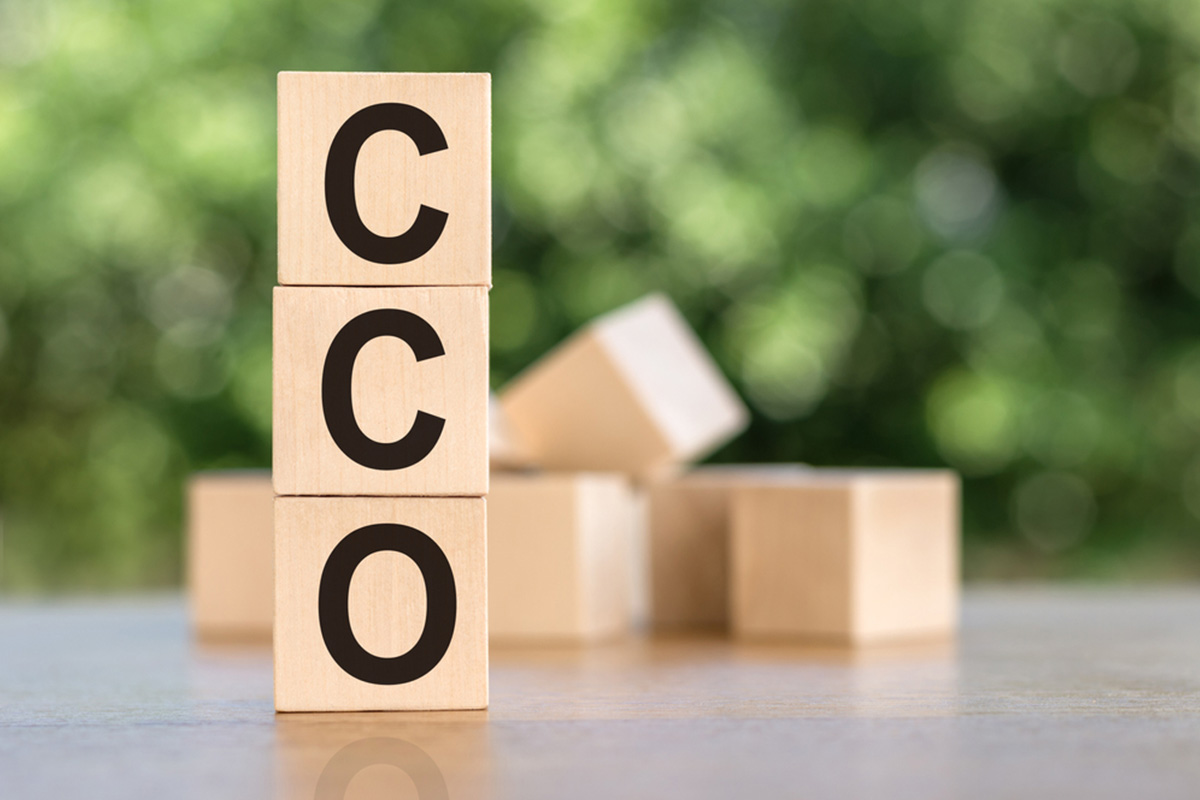 Reading Time:
< 1
minute
Rhino Entertainment has appointed John Cachia as its Chief Commercial Officer.
Cachia joins Rhino after nearly two years as CCO at betting giant William Hill and previous roles at Mr Green, including Director of Commercial and Gaming and Head of Commercial. He assumes his duties immediately.
Ross Parkhill, Chief Executive Officer of Rhino Entertainment, said: "It's fantastic to have someone of John's ilk join our ambitious group. He has lots of very valuable experience, and I'm sure he will help drive further growth and develop all aspects of our commercial operations."
The move is part of a restructuring at the company which also sees Kristina Murgovska take on the role of Chief Product Officer.
Murgovska has climbed the ranks quickly at Rhino Entertainment, moving from Head of Product to Director of Product Development in three years. Before joining Rhino Entertainment, she spent three years at Gaming Innovation Group – first as Senior Front End Developer and then as Product Owner.
Parkhill added: "Kristina is one of the sharpest product minds in the business and I am delighted to see her talent recognised."
Tropicana Casino Moves to "Light & Wonder" Gaming Platform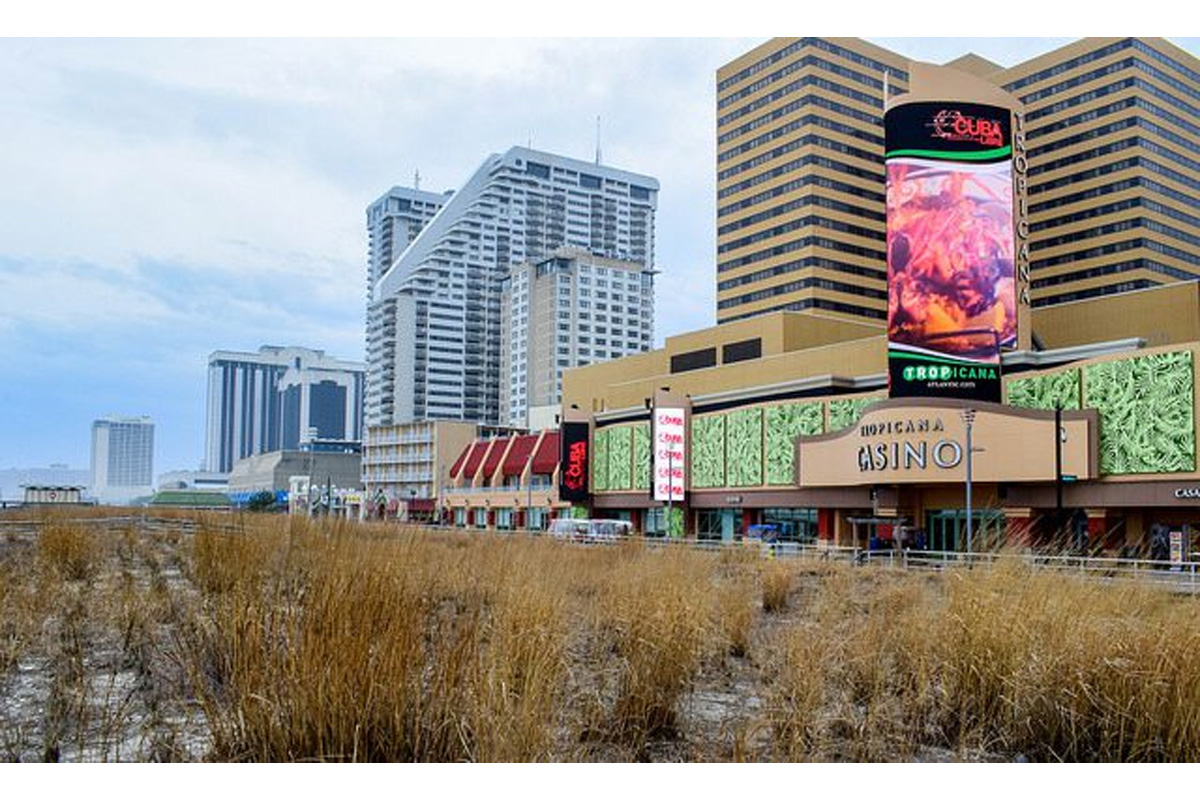 Reading Time:
2
minutes
Tropicana online casino will be officially moved to the Light & Wonder platform – formerly known as Scientific Games.
The casino ended its partnership with UK-based Gamesys Limited – their previous platform provider.
The transition is expected to take place on May 25, 2022. This will bring Light & Wonder's modern look and user interface to Tropicana, potentially boosting its position among online casinos in USA.
How Will Players Be Affected?
The Tropicana app will continue to take bets until the transition takes place.
Players shouldn't be concerned about safety, or data transfers. All processes will be done automatically, and player records will be seamlessly transferred. Everything that's already in your account, will stay there as you remember. This includes funds, documents, and payment methods.
After May 25, players will be able to visit the Caesars Casino app to reset their login details (if needed) and access the full range of Tropicana's gaming library.
The full timeline for the migration goes as follows:
April 4: Removal of Jackpots in preparation for platform switch
April 30: Final day of access to daily and monthly free games
May 2: Promotions are put on hold
May 24: Tropicana Casino app stops function; account data is transferred to Caesars Casino App
How Will Tropicana Be Affected?
Tropicana stands firmly in the middle by way of revenue in New Jersey. In 2022's first two months, they've made a little over 18$ million. Yet, the Ceasars Interactive brands made around $20 million in April alone.
Now that Tropicana will fall under Caesars Interactive, the two apps will be merged. Tropicana will join the ranks of Harrah's and Ceasars' Online, among others.
By merging with the Caesars Casino app, Tropicana casino will have access to a wider audience. What's more, the Caesars Casino app is planned to be rebranded to the Tropicana Casino app.
This move makes sense, considering the value and recognition of the Tropicana brand name.
There are other brands that have struck partnerships with Caesars Entertainment. The date of their market entry isn't known, but these should make an entrance at some point this year:
What is Light & Wonder?
Light & Wonder' Inc. was formerly known as Scientific Games Corporation. This US-based gambling company has been at the forefront of online gambling for decades.
Light & Wonder owns several prominent publishers like WMS, Shuffle Master and SG Digital. Over the years, they've produced thousands of slot machines, table games, and casino management systems.
Besides online casinos, many of this provider's titles are favorites at hundreds of land casinos in Vegas, Atlantic City, and various land-based establishments across the world.
The Light & Wonder platform offers modern gaming solutions. They equip partner casinos with 500+ casino games, and various system integrations for payments, and customer support. They ease the life of casino staff and Tropicana players.
In summary, Tropicana players have every reason to be excited about this platform switch!
Entain Launches Pitching In Volunteer Hub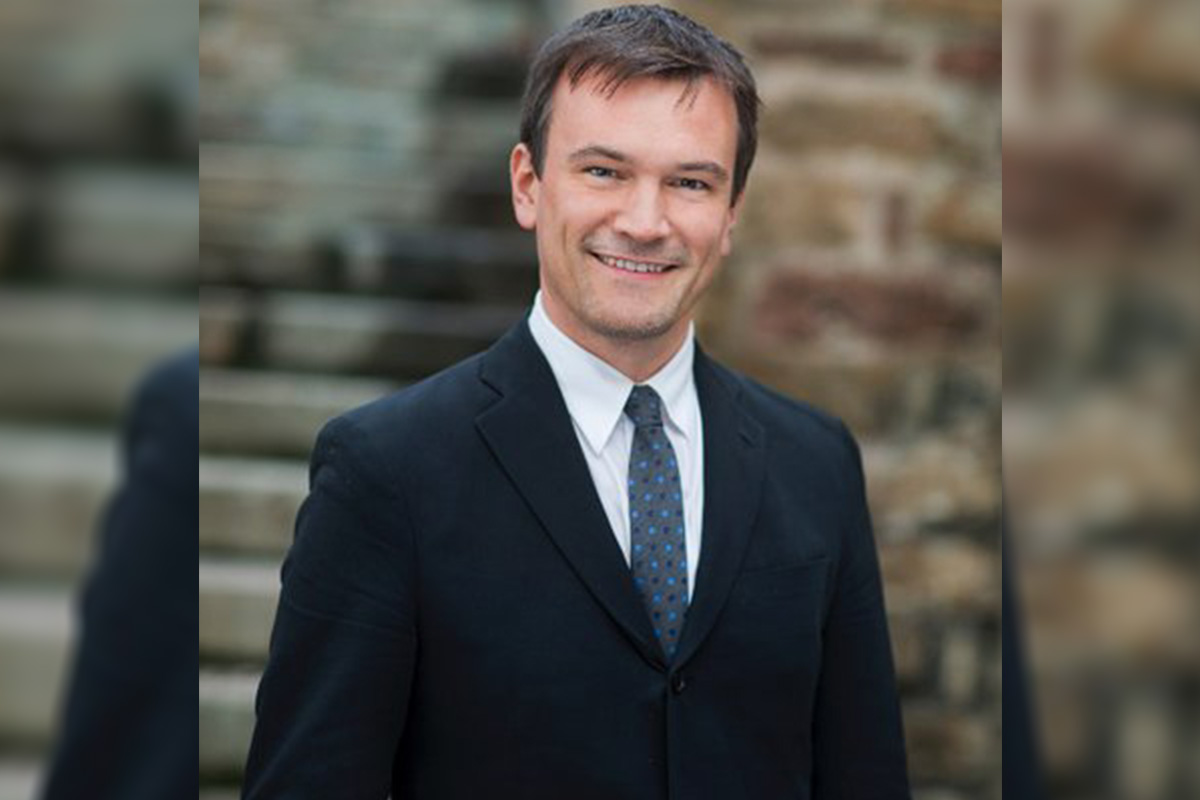 Reading Time:
2
minutes
The Entain Foundation and the Trident Leagues announced the launch of the Pitching In Volunteer Hub, an innovative online portal that will become a one-stop-shop to connect football fans and potential volunteers. The Pitching In Volunteer Hub has been created for all 248 clubs that make up the Trident Leagues, at Steps three and four of the English National League System.
The new Volunteer Hub provides a simple web-based interface through which clubs are able to post volunteering vacancies, while fans can search for available opportunities either at a specific club or based on their location. The hub also enables prospective volunteers to proactively offer their services to clubs and register their skills. In addition to providing the platform, Entain will promote volunteering through its network of community-based Ladbrokes and Coral betting shops.
Contributions made by volunteers are the lifeblood of community football. From matchday activities such as manning the turnstiles, stewarding and catering, through to pitch maintenance, ground upkeep or providing administrative and professional support, there are many areas where volunteers play a vital role in ensuring their local clubs continue to thrive.
The hub is fronted by Pitching In ambassador Stuart Pearce, who knows all about the value of the volunteers from his early days in non-league football. Commenting on the launch, the former England captain said:
"This is a fantastic initiative that will be a real gamechanger for promoting volunteering at the community level. I know from my time at Wealdstone just how important volunteers are to local clubs. Equally, it can be a hugely positive and rewarding experience for those that volunteer, I encourage anyone to give it a go and find out for themselves.
"Pitching In has been unbelievable for non-league football, providing finance at every level for the Trident Leagues. So many people have benefited from this great investment from Entain."
Pitching In partners with the Trident Leagues (the Isthmian, Northern Premier and Southern Leagues), as a groundbreaking grassroots sport investment fund backed by Entain. In addition, Entain is also the founding partner of the Trident Community Fund, which enables the Leagues' clubs to apply for funding for a broad range of community engagement projects.
Entain's Director of Corporate Affairs Grainne Hurst added:
"As the name suggests, our ambition for Pitching In when we partnered with the Trident Leagues was not just to provide financial backing but to bring communities together and encourage everyone to play a part. The Volunteer Hub makes it easier than ever for fans to pitch in and help out their local club."
In a joint statement, Pitching In Southern League vice-chairman Anthony Hughes, Pitching In Isthmian League chairman Nick Robinson and Pitching In Northern Premier League chairman Mark Harris said:
"We are really excited about the development of the Pitching In Volunteer Hub as part of the tremendous support received from Entain. Volunteers are vital to the running of our clubs we want to welcome as many as possible to play an active part in their Clubs and their communities."