Virtual bike races as hard as Tour de France, says expert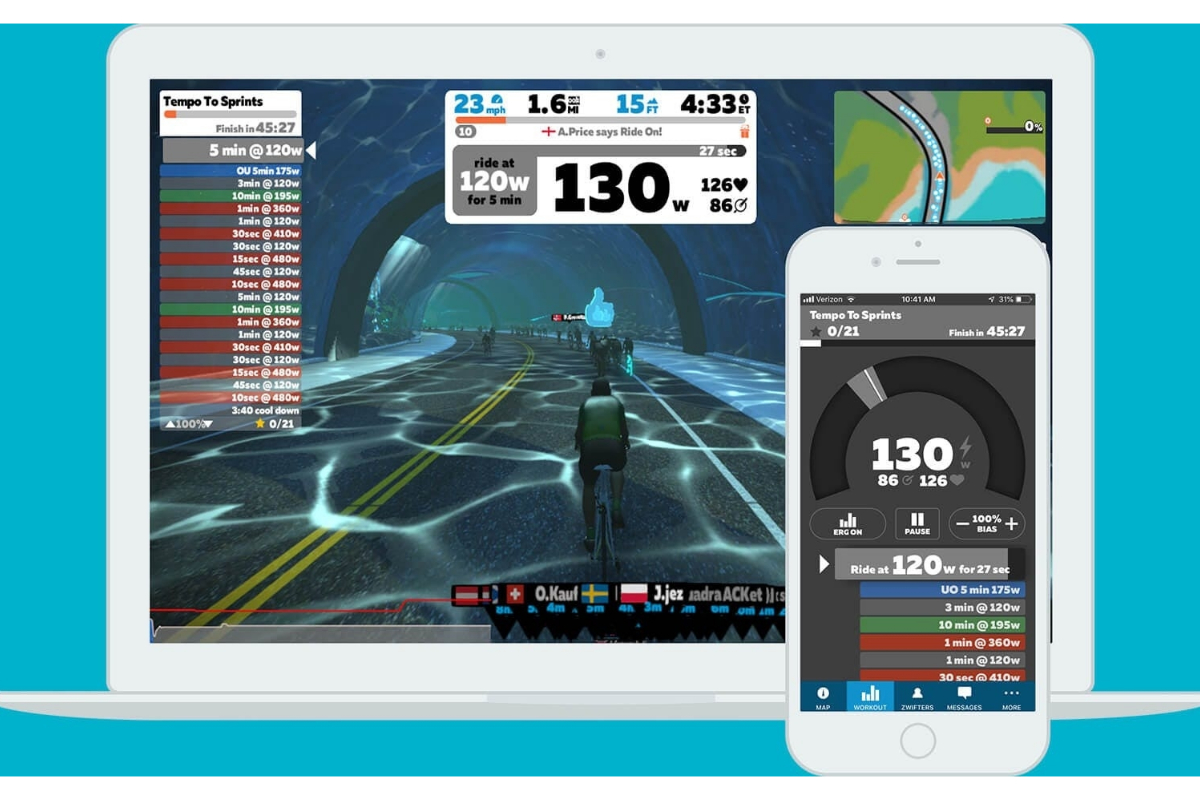 Reading Time:
3
minutes
Virtual cycle races take place of cancelled road races
Big names like Chris Froome have been taking part
Cycling data expert says virtual races are proving to be just as hard as the real thing
Virtual cycle racing is proving to be just as hard as road races such as the Tour de France, according to professional riders and a leading sports data analyst.
Races on virtual platforms such as Zwift and ROUVY have filled the void left by the cancellation of professional road races over the past few weeks, with big-name riders like Chris Froome and Olympic champion Greg Van Avermaet taking part in events such as the Digital Swiss 5, the Zwift Tour for All and the Team INEOS eRace on Zwift.
Together with a panel of cycling experts from bonusfinder.com, professional cycling coach and data scientist Philipp Diegner – who regularly analyses UCI WorldTour races – has assessed the publicly available performance data from more than 200 efforts made by pro riders in recent virtual races.
Although virtual races are up to six times shorter than road races, Diegner said they have proved to be just as difficult as road races and have caught some professionals off guard. "The racing is short and particularly intense," he explained. "It is 45-90 minutes of racing instead of 3-6 hours. The consequence for the riders is that there is no opportunity to save energy like they have in road races, so they have to make prolonged, all-out efforts that push them to their physical limit.
"Professionals are not necessarily used to this and it can be a shock to the system. Virtual racing is as hard as road racing; it is just that endurance is a more decisive factor in road racing, whereas virtual racing is one hour of pure, intense suffering."
Pro rider Chris Hamilton, who rides for Team Sunweb, agreed with Diegner when he described one virtual race as "the hardest thing I have ever done".
Diegner selected the following 10 performances as the most impressive he has seen in the professional virtual races to date.
| | | | | | | | |
| --- | --- | --- | --- | --- | --- | --- | --- |
| Rider | Team | Race | Time | Speed (avg km/h) | Power (avg watts) | W/kg (avg) | Ride Info Source |
| Chris Hamilton | Team Sunweb | Digital Swiss 5 Race 5 | 01:00:13 | 37.7 | 393 | 6.05 | Strava |
| Filippo Ganna | Team INEOS | Digital Swiss 5 Race 2 | 00:55:17 | 48.7 | 463 | 5.51 | Strava |
| James Piccoli | Israel Start-Up Nation | Zwift Tour for All Stage 3 | 01:41:56 | 42.7 | 335 | 5.2 | Zwift Companion |
| Louis Meintjes | NTT Pro Cycling | Zwift Tour for All Stage 5 | 01:23:40 | 33.3 | 323 | 5.7 | Zwift Companion |
| Stefan De Bod | NTT Pro Cycling | Zwift Tour for All Stage 5 | 01:23:49 | 33.3 | 357 | 5.4 | Zwift Companion |
| Nicolas Roche | Team Sunweb | Digital Swiss 5 Race 3 | 01:12:11 | 27.9 | 391 | 5.51 | Strava |
| Pello Bilbao | Bahrain – McLaren | Zwift Tour for All Stage 3 | 01:42:39 | 42.4 | 330 | 5.5 | Zwift Companion |
| Rohan Dennis | Team INEOS | Team INEOS eRace on Zwift | 00:58:01 | 29.2 | 373 | 5.18 | Zwift Companion |
| Tobias Ludvigsson | Groupama – FDJ | Digital Swiss 5 Race 4 | 00:48:00 | 46 | 428 | 5.63 | Strava |
| Nicolas Roche | Team Sunweb | Digital Swiss 5 Race 3 | 00:54:17 | 29.4 | 397 | 5.59 | Strava |
Watts per kilogram is widely recognised as the most accurate barometer of effort in pro cycling. It takes the average power a rider produces over a set period of time and divides it by their weight in kilograms. The hardest road races require the winner to produce about 4/wkg over five hours. In virtual races, the winners have been nudging 6w/kg for between one hour and 1hr 45min.
Diegner said: "Chris Hamilton only finished fourth in race five of the Digital Swiss 5 but riding for one hour at 6.05w/kg is world class. He rode the last 12 minutes at 6.58w/kg, which would win him most WorldTour mountain stages.
"James Piccoli's win on stage three of the Zwift Tour for All was a similarly amazing effort. He rode for one and a half hours at over 5w/kg and then kicked again and rode the last six minutes 25 seconds at 6.46w/kg. That's unimaginable for amateur riders on Zwift."
One lesson that emerged from the analysis was that the riders who are most successful on the road, such as Froome and 2019 Tour de France winner Egan Bernal, were not necessarily as effective in virtual races.
Diegner believes this was because successful road riders did not adjust to the nuances of virtual racing as well as others, but he expects them to start replicating their road success in virtual races with time and experience.
"Take Egan Bernal in the Team INEOS eRace on Zwift," Diegner added. "He wasn't competitive. That may be because he did not go all-out and was treating it as a training effort. But ultimately, once a rider with his capability gets used to the intensity, he will start winning like he does on the road.
"It is similar with sprints. Someone like [former three-time world champion] Peter Sagan might not get virtual racing right to begin with, but when he learns when and how to expend his power, he will start winning with the same regularity as on the road. Knowing when to start the sprint and how to reach max power in online races is a skill that has to be developed."
Video: Presentation of LeoVegas by CEO Gustaf Hagman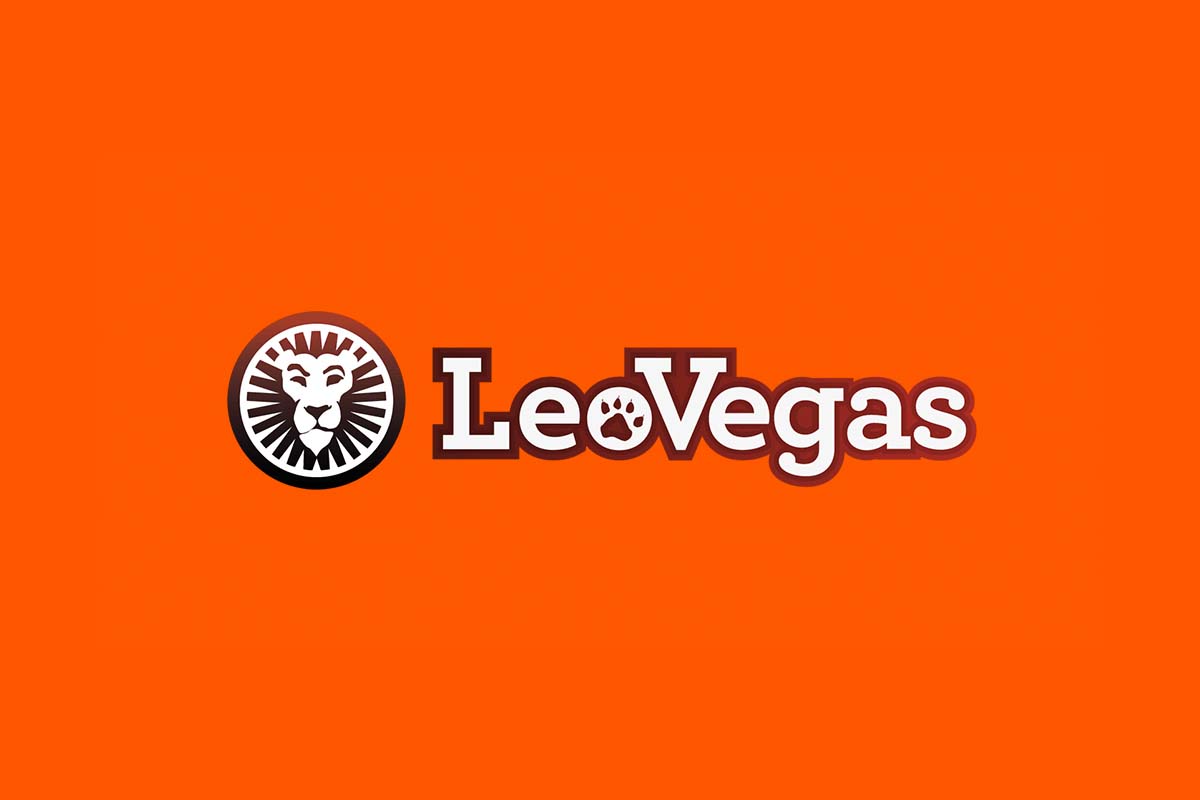 Reading Time:
< 1
minute
Presentation of LeoVegas by CEO Gustaf Hagman. The first quarter, the situation today and an outlook.
Impact of COVID-19 on Virtual Gambling Sector: ConnectPay Calls to Fortify Payment Security as Industry Fraud on Rise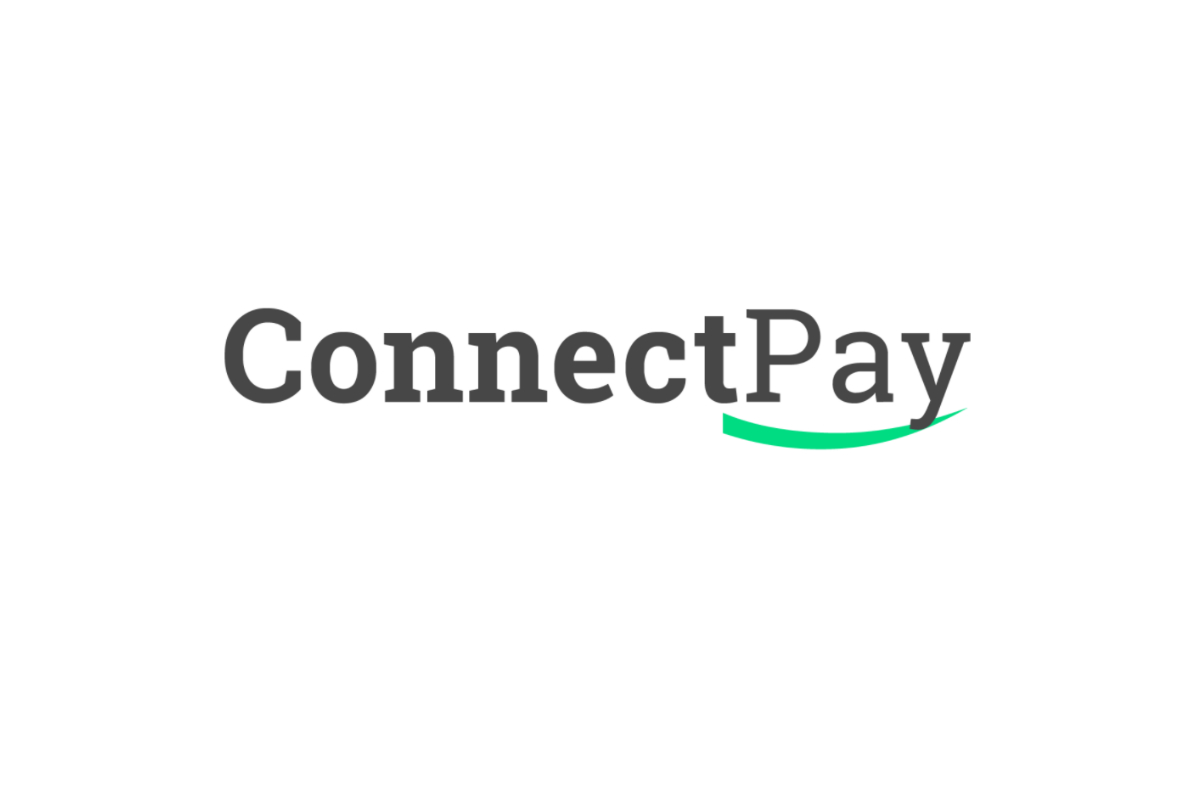 Reading Time:
2
minutes
Online gambling has increased during the pandemic. Evidently, so did the illegal activity related to the industry. Scammers are abusing the vulnerability of the circumstances, which is reflected by the rise in financial fraud and exploitation schemes. ConnectPay, an online banking service provider, encourages businesses, especially the ones considered to be higher-risk, to make the security of payment transactions their top priority in order to build trust with new and existing clients, and protect them from falling victim to fraudulent payments.
Illicit activity concerning monetary transactions has been a long-standing issue for the virtual gaming industry even prior to the pandemic, with financial crime estimated to be at $2.1 trillion per annum. That said, the COVID-19 crisis has brought new challenges as new fraud schemes started to plague various markets. This has influenced some countries, fearing an increase of illicit activity in online gambling, to issue tighter measures for the vendors to protect consumers during the lockdown.
"The increased online gambling sessions correlate with the noticeable jump in payment transactions", explained Liutauras Varanavičius, Head of Business Development at ConnectPay. "When comparing data from January with the stats from April, we have noticed a 30% increase in gambling-related transactions. Even though it's hard to predict how prolonged will the aftermath of the pandemic be, the necessity of instating more precautionary measures to support secure payments is too apparent to be left unaddressed."
The surge of online gambling activity has greatly increased the public's exposure to digital risks. While others are capitalizing on the crisis, businesses have to face the conundrum on how to disassociate from the perpetrators, remain credible and retain their target audience.
"The spike in fraudulent financial activity could hit the sector even harder than others: it's already under a magnifying glass due to the nature of acquired revenue, thus any association with financial fraud could be leveraged as a pretext to revoke acquired licenses and restrict business", said L. Varanavičius.
As the global health crisis continues, the need for reliable security measures and prevention of illicit financial flows will only continue to grow. Implementing timely and adequately prepared safeguards to combat arising threats is paramount, as, until brick-and-mortar casinos are once again operational, gambling industry relies on digital-only vendors.
Preserving secure payment transactions could be the difference between remaining operational or having to close up shop. The pandemic has already hampered AML supervision and presented new threats that could aid criminals in avoiding customer due diligence. However, having acknowledged current obstacles enables businesses to evaluate measures that would help avoid being juxtaposed with illicit activity and choose partnerships accordingly.
To keep the scammers at bay, ConnectPay continuously invests in innovative fraud prevention solutions, latest AML safeguards and other smart tools, helping companies in underserved markets to maintain credibility and keep the associated risks to the bare minimum. Furthermore, the company places high emphasis on a thorough screening process: this prevents taking on clients involved in unethical business practices, limiting the grounds for financial fraud. In 2020, ConnectPay is planning to invest additional 750 thousand euros in Anti Money Laundering and Counter-Financing of Terrorism compliance solutions.
International Game Technology PLC Releases Notice of 2020 Annual General Meeting and 2019 Annual Report and Accounts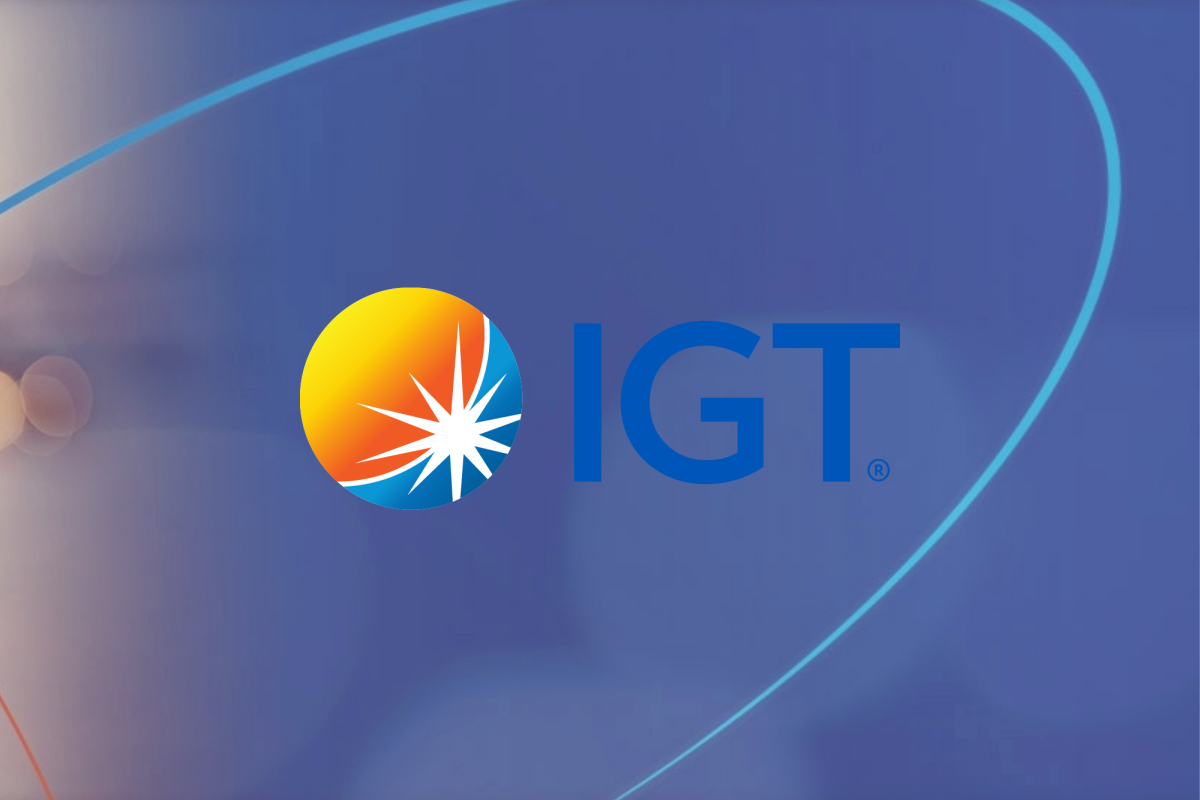 Reading Time:
2
minutes
International Game Technology PLC announces that it has today published its Notice of the 2020 Annual General Meeting ("AGM") and 2019 Annual Report and Accounts for the period from January 1, 2019 to December 31, 2019. IGT provided information for the AGM, which will be held at IGT's Registered Office, Marble Arch House, 66 Seymour Street, Second Floor, London, W1H 5BT, on June 25, 2020, at 3:00 p.m. British Summer Time (BST).
The Notice of the AGM and the 2019 Annual Report and Accounts can be found in the Investor Relations section of www.IGT.com, along with IGT's 2019 Annual Report on Form 20-F. These materials can be viewed online and are also available for download in PDF format. IGT's 2019 Annual Report on Form 20-F was filed with the U.S. Securities and Exchange Commission on March 3, 2020 and is accessible at www.sec.gov.
2020 AGM and COVID-19  

In light of the COVID-19 pandemic and in line with latest UK Government's measures to restrict travel and public gatherings of more than two people, the AGM will be restricted to two attendees (for example, the Chairperson and one other Director), both of whom will be shareholders for the purposes of forming a quorum, in addition to the usual supporting staff, reduced to a minimum and bound to the strictest observance of the Governmental recommended precautions. The Company advises that other shareholders must not attend the AGM in person. Any other shareholder above the number necessary to form a quorum seeking to attend the AGM will be refused entry.
The AGM will be restricted to formal business only, and resolutions will be put to a vote on a poll. All shareholders are encouraged to vote using proxy voting in accordance with the instructions printed on the proxy form. Shareholders are strongly advised to appoint the Chairperson of the meeting as proxy to ensure their vote is counted. Details on how shareholders can vote via a proxy are available in the Notice of the AGM and in the accompanying proxy form. Proxy votes should be returned by 3.00 p.m. (BST) on June 23, 2020, in line with the requirements set out in the Notice of the AGM.
As usual, the results of voting on the proposed AGM resolutions will be published after the AGM and will be available on the Company's website.
Shareholders can send any questions relating to the business of the AGM in advance of the meeting to the Company Secretary, International Game Technology Plc, Marble Arch House, 66 Seymour Street, Second Floor, London, W1H 5BT or [email protected]  Answers will be published as soon as possible in the Investor Relations section of www.IGT.com.
Further AGM updates  

Shareholders should be aware that arrangements for the AGM may change at short notice. The Board will keep the COVID-19 pandemic in consideration and recommend that shareholders continue to monitor the Company's website and announcements for any updates in relation to the AGM.
About IGT :

IGT (NYSE:IGT) is the global leader in gaming. We deliver entertaining and responsible gaming experiences for players across all channels and regulated segments, from Gaming Machines and Lotteries to Sports Betting and Digital. Leveraging a wealth of compelling content, substantial investment in innovation, player insights, operational expertise, and leading-edge technology, our solutions deliver unrivalled gaming experiences that engage players and drive growth. We have a well-established local presence and relationships with governments and regulators in more than 100 countries around the world, and create value by adhering to the highest standards of service, integrity, and responsibility. IGT has approximately 12,000 employees. For more information, please visit www.IGT.com.