Virtual bike races as hard as Tour de France, says expert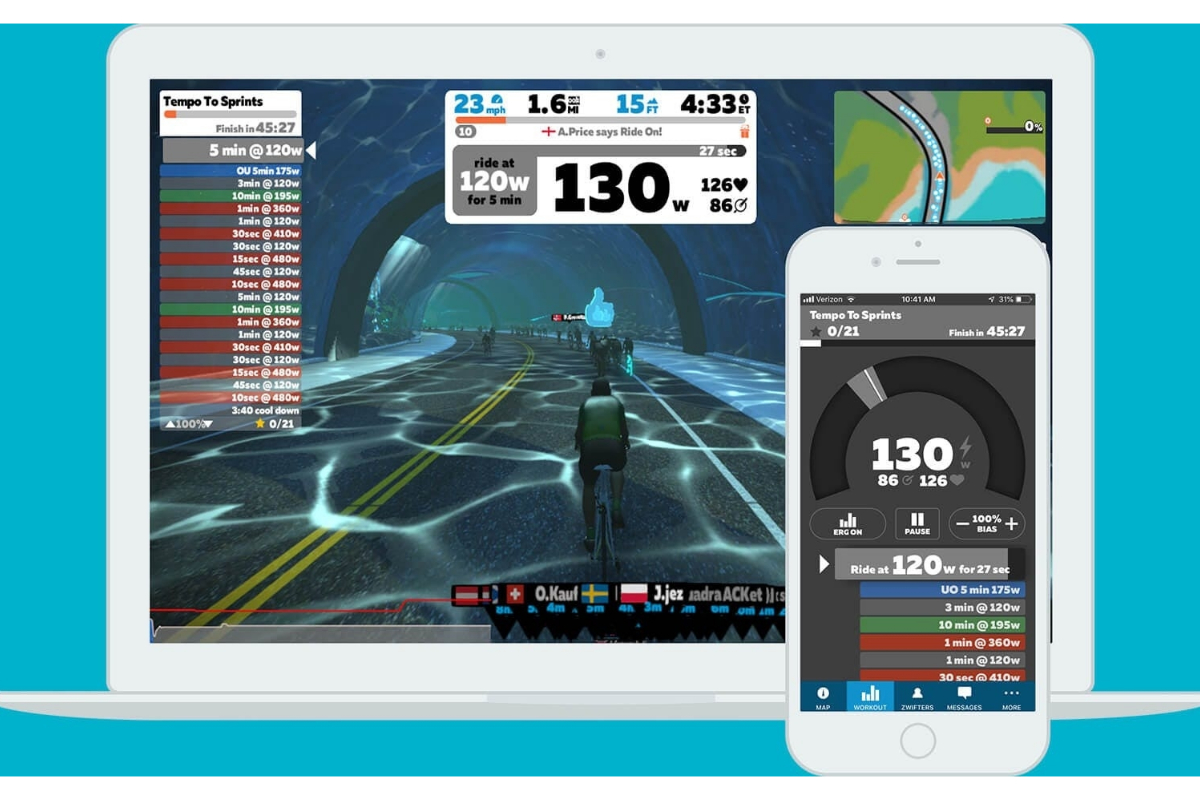 Reading Time:
3
minutes
Virtual cycle races take place of cancelled road races
Big names like Chris Froome have been taking part
Cycling data expert says virtual races are proving to be just as hard as the real thing
Virtual cycle racing is proving to be just as hard as road races such as the Tour de France, according to professional riders and a leading sports data analyst.
Races on virtual platforms such as Zwift and ROUVY have filled the void left by the cancellation of professional road races over the past few weeks, with big-name riders like Chris Froome and Olympic champion Greg Van Avermaet taking part in events such as the Digital Swiss 5, the Zwift Tour for All and the Team INEOS eRace on Zwift.
Together with a panel of cycling experts from bonusfinder.com, professional cycling coach and data scientist Philipp Diegner – who regularly analyses UCI WorldTour races – has assessed the publicly available performance data from more than 200 efforts made by pro riders in recent virtual races.
Although virtual races are up to six times shorter than road races, Diegner said they have proved to be just as difficult as road races and have caught some professionals off guard. "The racing is short and particularly intense," he explained. "It is 45-90 minutes of racing instead of 3-6 hours. The consequence for the riders is that there is no opportunity to save energy like they have in road races, so they have to make prolonged, all-out efforts that push them to their physical limit.
"Professionals are not necessarily used to this and it can be a shock to the system. Virtual racing is as hard as road racing; it is just that endurance is a more decisive factor in road racing, whereas virtual racing is one hour of pure, intense suffering."
Pro rider Chris Hamilton, who rides for Team Sunweb, agreed with Diegner when he described one virtual race as "the hardest thing I have ever done".
Diegner selected the following 10 performances as the most impressive he has seen in the professional virtual races to date.
| | | | | | | | |
| --- | --- | --- | --- | --- | --- | --- | --- |
| Rider | Team | Race | Time | Speed (avg km/h) | Power (avg watts) | W/kg (avg) | Ride Info Source |
| Chris Hamilton | Team Sunweb | Digital Swiss 5 Race 5 | 01:00:13 | 37.7 | 393 | 6.05 | Strava |
| Filippo Ganna | Team INEOS | Digital Swiss 5 Race 2 | 00:55:17 | 48.7 | 463 | 5.51 | Strava |
| James Piccoli | Israel Start-Up Nation | Zwift Tour for All Stage 3 | 01:41:56 | 42.7 | 335 | 5.2 | Zwift Companion |
| Louis Meintjes | NTT Pro Cycling | Zwift Tour for All Stage 5 | 01:23:40 | 33.3 | 323 | 5.7 | Zwift Companion |
| Stefan De Bod | NTT Pro Cycling | Zwift Tour for All Stage 5 | 01:23:49 | 33.3 | 357 | 5.4 | Zwift Companion |
| Nicolas Roche | Team Sunweb | Digital Swiss 5 Race 3 | 01:12:11 | 27.9 | 391 | 5.51 | Strava |
| Pello Bilbao | Bahrain – McLaren | Zwift Tour for All Stage 3 | 01:42:39 | 42.4 | 330 | 5.5 | Zwift Companion |
| Rohan Dennis | Team INEOS | Team INEOS eRace on Zwift | 00:58:01 | 29.2 | 373 | 5.18 | Zwift Companion |
| Tobias Ludvigsson | Groupama – FDJ | Digital Swiss 5 Race 4 | 00:48:00 | 46 | 428 | 5.63 | Strava |
| Nicolas Roche | Team Sunweb | Digital Swiss 5 Race 3 | 00:54:17 | 29.4 | 397 | 5.59 | Strava |
Watts per kilogram is widely recognised as the most accurate barometer of effort in pro cycling. It takes the average power a rider produces over a set period of time and divides it by their weight in kilograms. The hardest road races require the winner to produce about 4/wkg over five hours. In virtual races, the winners have been nudging 6w/kg for between one hour and 1hr 45min.
Diegner said: "Chris Hamilton only finished fourth in race five of the Digital Swiss 5 but riding for one hour at 6.05w/kg is world class. He rode the last 12 minutes at 6.58w/kg, which would win him most WorldTour mountain stages.
"James Piccoli's win on stage three of the Zwift Tour for All was a similarly amazing effort. He rode for one and a half hours at over 5w/kg and then kicked again and rode the last six minutes 25 seconds at 6.46w/kg. That's unimaginable for amateur riders on Zwift."
One lesson that emerged from the analysis was that the riders who are most successful on the road, such as Froome and 2019 Tour de France winner Egan Bernal, were not necessarily as effective in virtual races.
Diegner believes this was because successful road riders did not adjust to the nuances of virtual racing as well as others, but he expects them to start replicating their road success in virtual races with time and experience.
"Take Egan Bernal in the Team INEOS eRace on Zwift," Diegner added. "He wasn't competitive. That may be because he did not go all-out and was treating it as a training effort. But ultimately, once a rider with his capability gets used to the intensity, he will start winning like he does on the road.
"It is similar with sprints. Someone like [former three-time world champion] Peter Sagan might not get virtual racing right to begin with, but when he learns when and how to expend his power, he will start winning with the same regularity as on the road. Knowing when to start the sprint and how to reach max power in online races is a skill that has to be developed."
EGBA Demands pan-European Consumer Rights for iGaming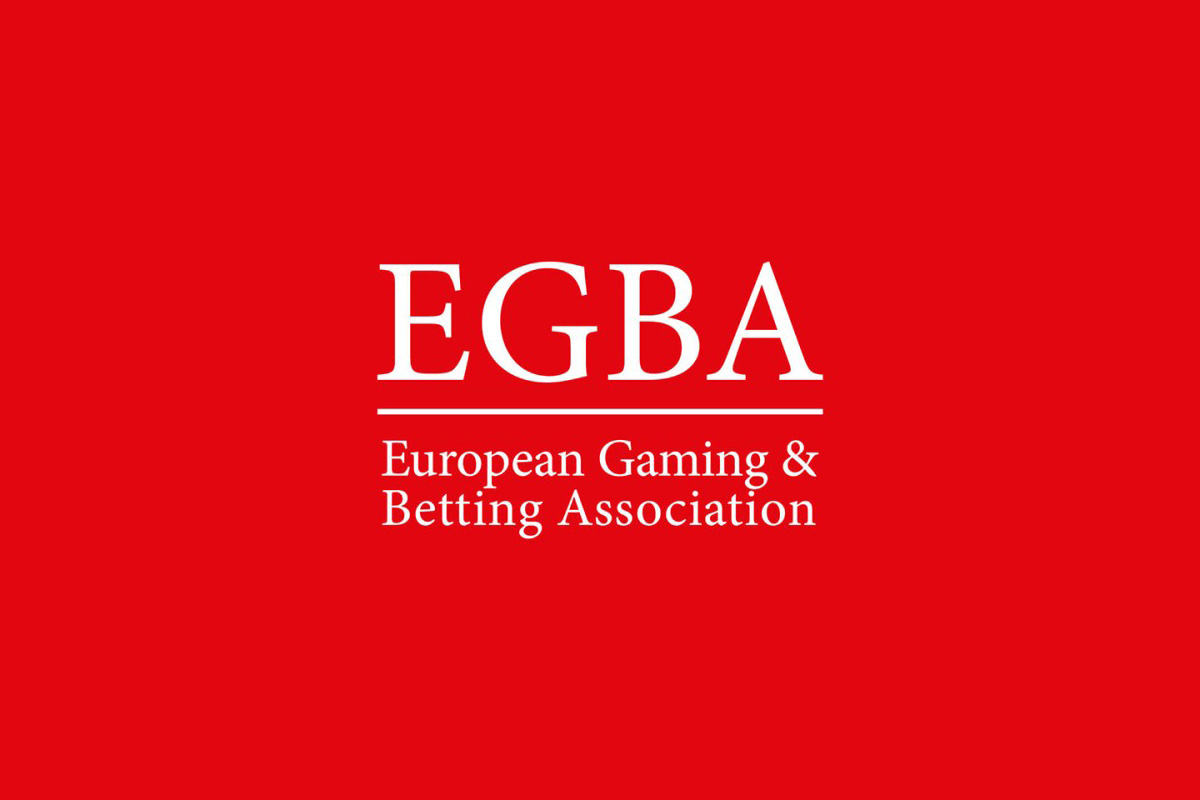 Reading Time:
< 1
minute
The European Gaming and Betting Association (EGBA) has demanded for the introduction of a specific single set of consumer rights for Europe's iGaming sector.
The European Commission (EC) will publish its new consumer strategy later this year. The EGBA wants the EC to incorporate its demand into the new strategy. It is now consulting stakeholders for developing a single pan-European set of consumer rights.
EGBA has sent a letter to EC with the following excerpts:
In its submission to the EC, it says: "The lack of regulatory consistency jeopardises online players' safety, as it exposes them to the unregulated and unsafe websites of the black market, which profits to the detriment of the European economy.
"EGBA advocates sector-specific EU regulation for consumer and minor protection.
"There are simple rules that can be proposed, to ensure that online players, minors and players who are at risk are equally protected.
"For example, self-excluded players could benefit from a European self-exclusion register, that would prohibit access to any regulated website of the EU.
"To bridge the gap stemming from inconsistent rules on protecting minors from gambling marketing, EGBA has recently published a European code of conduct to establish minimum requirements on responsible advertising.
"Greater regulatory cooperation between member states can also facilitate the dialogue to achieve harmonisation.
"To this end EGBA regrets the dissolvement of the European expert group for online gambling, as national gambling regulators are deprived from the opportunity to meet and exchange in the framework of a common platform."
Jumpman Gaming Integrates Slingo Originals Content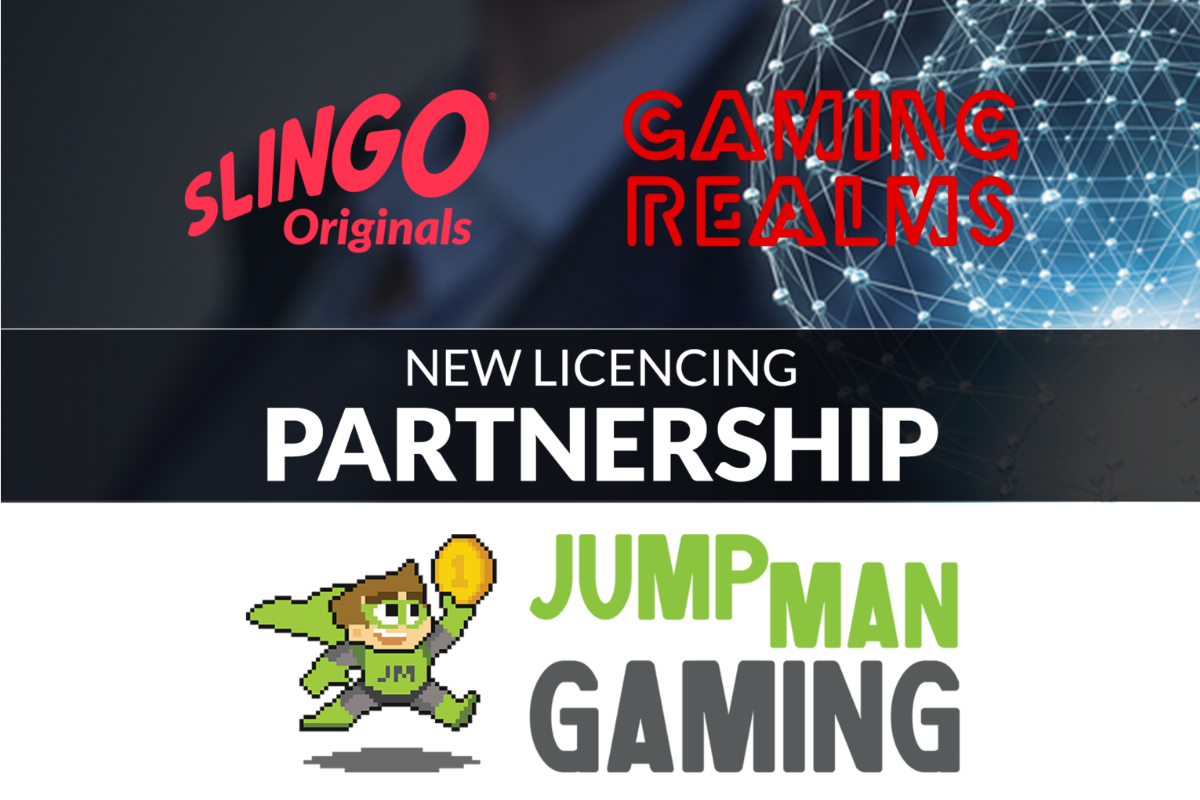 Reading Time:
< 1
minute
Gaming Realms plc has announced that its Slingo Originals content is live with Jumpman Gaming platform.
Jumpman Gaming is a UK-based B2B casino networks offering about 600 fun, casual and affordable slots and bespoke bingo games.
Slingo Originals content will now also be distributed via SG Digital's Opening Gaming System platform to Jumpman's white label partners.
Michael Buckley, Executive Chairman of Gaming Realms, said: "We're delighted that through our partnership with Scientific Games we have been able to launch our Slingo Originals content with Jumpman, a key innovator in the iGaming industry operating an extensive network of partner sites.
"The partnership is testament to the popularity of the Slingo content range and we look forward tocontinuing to innovate, launching market-leading content to new audiences."
Kris Kukula, MD of Jumpman Gaming, remarked: "We're delighted to welcome the Slingo content to our network. Given its success, both in the UK and globally, we believe it will be a perfect fit to expand our customer and entertainment experience."
Australian Study: Loot Box Buyers More Susceptible To Problem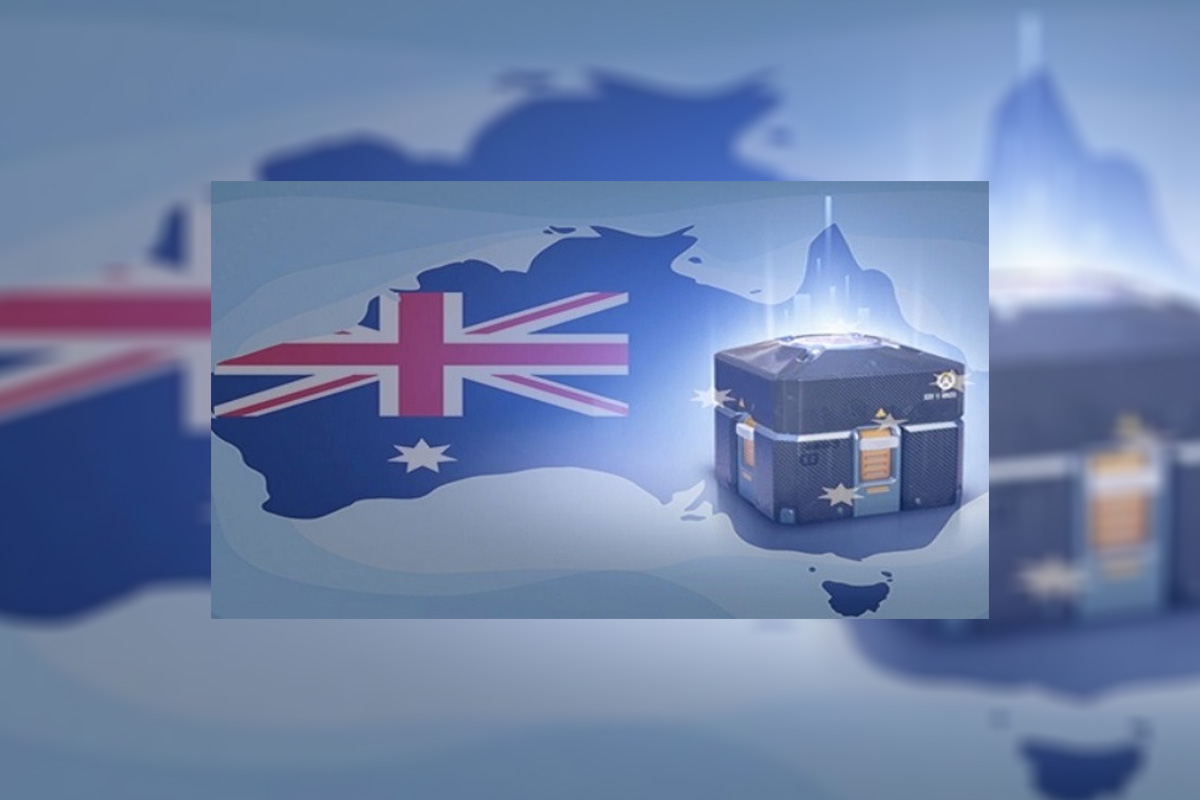 Reading Time:
< 1
minute
Researchers in Experimental Gambling Research Laboratory (EGRL) at CQUniversity Australia has found that purchase of loot boxes make players more prone to real-life gambling problems. According to the study, players who purchase loot boxes are not only more likely to gamble in real life but more likely to wager for large amounts as well.
The study was funded by the NSW Government Responsible Gambling Fund. It had a sample size of 1,954 NSW residents who age ranged from 12 to 24. Among the respondents, 22.3% admitted to have gambling problems. The high percentage of people with gambling problems could be due to the fact that sample was chosen among people who engage with gambling and video games.
The study also found that 62% of the most popular video games have loot boxes of some form. In the study, a large majority of respondents (93.2%) had played at least one of these games in the last 12 months and 69.4% had opened a loot box from these games in the same period, However, only 32.9% of the respondents have actually bought the loot boxes.
Professor Matthew Rockloff, the lead author of the study, said: "[Loot boxes] are a growing concern because of the risk and reward elements associated with them that is similar to gambling and there are currently no age limits to play these games. For both young adults and adolescents, there was a strong association between current loot box use and gambling risk. Consequently, although median expenditure on loot boxes is modest, there is evidence that these products are associated with harmful gambling involvement."
The study urges for preventative measures to prevent the exposure of adolescents to loot boxes.