BtoBet And PlayRobinHood Partner For Charity Initiative In Brazil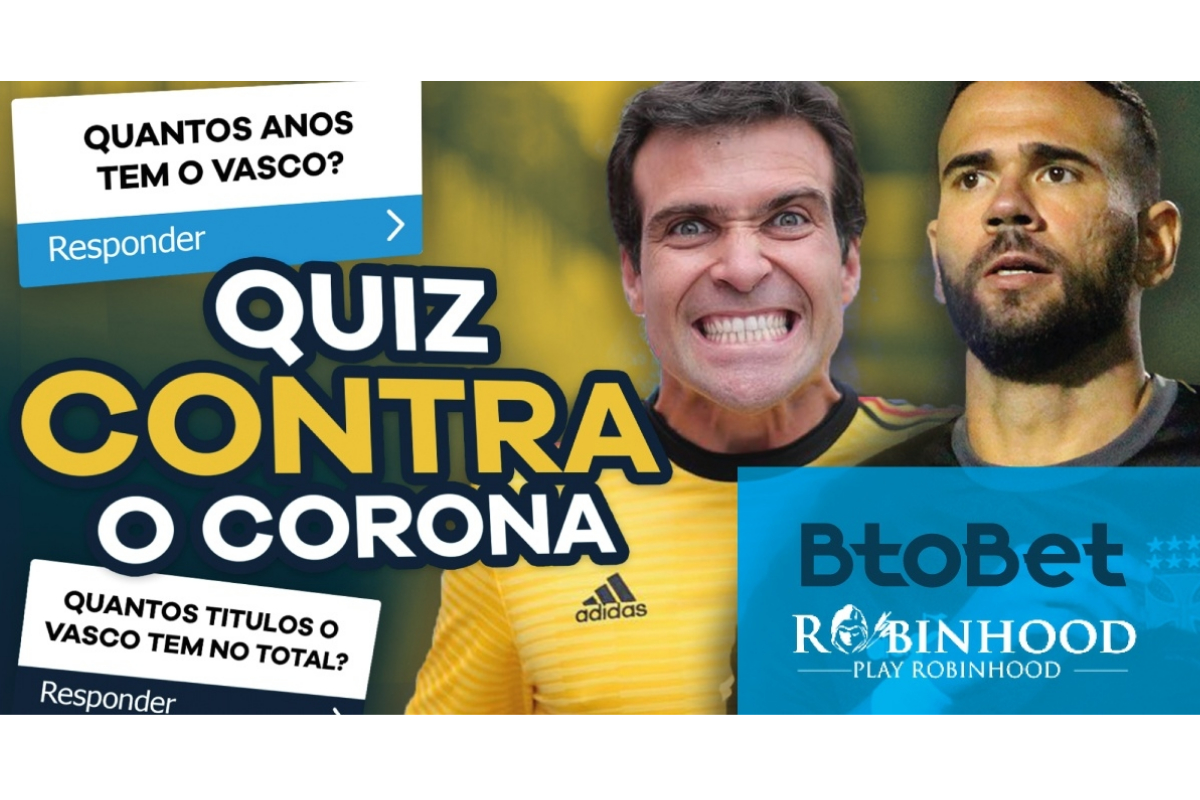 Reading Time:
2
minutes
Leading iGaming platform provider BtoBet has teamed up with Brazilian operator PlayRobinHood.com to launch a charity initiative in Brazil intended to help those most in need during these trying times.
Bo Grujicic, PlayRobinHood.com's founder, said that with the aid of BtoBet, "Quiz Contra O Corona" – Quiz Against Corona – was created, with all the jackpot's proceeds being funneled back into the community. He specified that 75% of the amount wagered in the jackpot will immediately be donated to charity organisations whilst the remaining 25% is added to the jackpot prize. "Once this health crisis is over, and in the circumstance that the jackpot has still not been won, then the the jackpot prize in its entirety will be donated," explained Grujicic. BtoBet will be aiding PlayRobinHood by providing the platform technology, and UI and UX development pro bono.
A number of Brazilian personalities have been involved in this inititative to help the community, amongst whom Leandro Castán da Silva, the Brazilian international footballer who currently plays for Vasco da Gama.
Asked about the idea behind this noble gesture, the founder of PlayRobinHood stated that during such difficult times the aim was not to monetize by providing players with the option to wager their money on live events that were not popular with the players, such as the Belarusian football league or minor table tennis sports events. "We took the decision to stick to our brand identity, which is based on social responsibility. At the same time we are still providing the players with the opportunity to entertain themselves through the jackpot game, having the possibility to win a big prize in return for a small entry fee, intended wholly for charitable purposes."
Alessandro Fried, BtoBet's Chief Executive Officer, stated that the initiative launched by Grujicic and his team is commendable. "We immediately decided to partner with the team from PlayrobinHood, taking care of the platform provision and all the assistance needed to create the "Quiz Contro O Corona". It is truly heartening to be an integral part of an initiative where social responsibility is placed at the forefront… where helping those in need – especially those people who have had to shoulder financial burdens due to the pandemic – is the only prupose."

Elbet Expands Presence in Africa Through BtoBet Partnerhip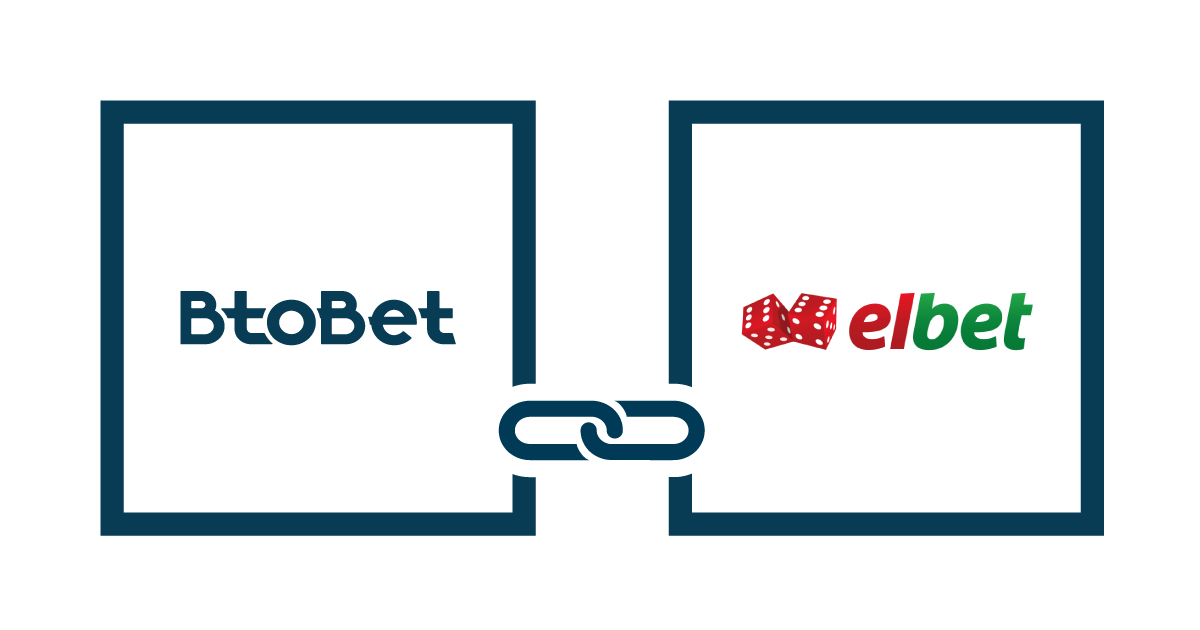 Reading Time:
< 1
minute
Virtual sports supplier Elbet has strengthened its presence in Africa through a new agreement with leading platform provider BtoBet. Having recently been acquired by Aspire Global, BtoBet boasts a vast footprint across the regulated African iGaming industry, and is greatly viewed by operators as the iGaming platform gateway for the local industry.
Elbet seeks to couple BtoBet's presence in Africa with its own strong presence in the continent in both the retail and online markets. Its flagship games, Lucky Colours and Virtual Football, are market leading games in the region and have a loyal customer base. Through this broader partnership both companies will be able to work together to provide players with the best localized content for the different regions in Africa.
"Elbet have consummate knowledge of the African iGaming industry, particularly as regards the players' content requirements. Their games not only reflect a player-centric approach, but also demonstrate a highly flexible solution based on the local technological scenario, encompassing device and internet requirements," states Sabrina Soldà, BtoBet's Chief Marketing Officer.
"Partnering with BtoBet provides us with a great opportunity to further expand our African operations.  BtoBet will be a great partner who will help us reach new players across the region. Elbet are able to offer a diverse portfolio of content including live casino, virtual sports and a large range of bingo products.  We are looking forward to a long standing commercially successful partnership," says Shivan Patel, Elbet's Head of Global Sales.
BtoBet launches "Nigeria Betting Focus"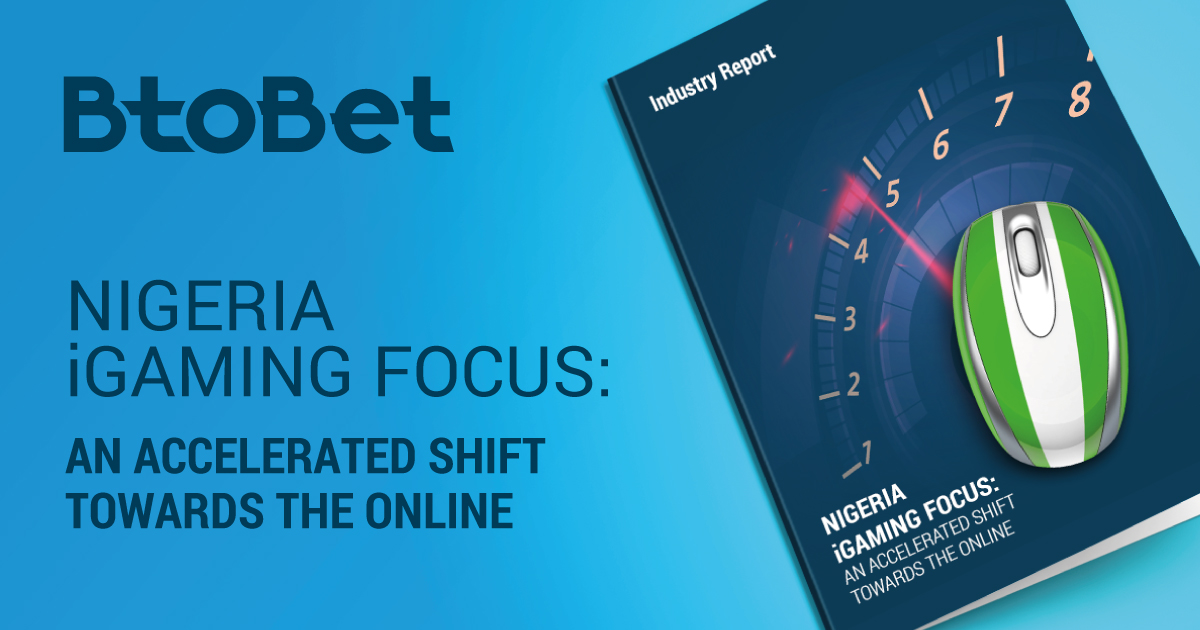 Reading Time:
< 1
minute
Includes data on smartphone and internet penetration, device usage and local betting demographics
Sports betting has slowly emerged as an important industry in Nigeria, leveraging the population's huge football culture, with some of the big leagues, such as the English Premier league, and the Spanish La Liga, having millions of fans in the country. Nigerians are passionate about their sports, especially football, and this has been translated into a keen interest in sports betting.
The rise in sports betting has also been aided by improving technology, with many Nigerians now having access to mobile phones and affordable internet. In fact the ameliorating infrastructure has led Nigeria to become the second largest online gambling market in Africa, behind South Africa, with a Gross Gaming Revenue of $58 million in 2018, according to a report by top accounting and auditing firm, PwC. The report projects that the GGR will rise by 16% over a five-year period.
The "Nigeria Betting Focus", focuses on the future of the local industry, highlighting the market's dynamics, consumer preferences, and technological improvements. Furthermore the report analyses smartphone and internet penetration, internet connection speeds, device usage, financial inclusion factors, betting demographics amongst other market elements.
The Report also includes market insights from STM Gaming's Alessandro Pizzolotto, BtoBet's Certified Partner for Africa, regarding the importance for a localized betting solution, and the evolving payments gateways scenario in Africa.
BtoBet Bolsters Tailored Virtual Content Portfolio for LatAm and Africa With Global Bet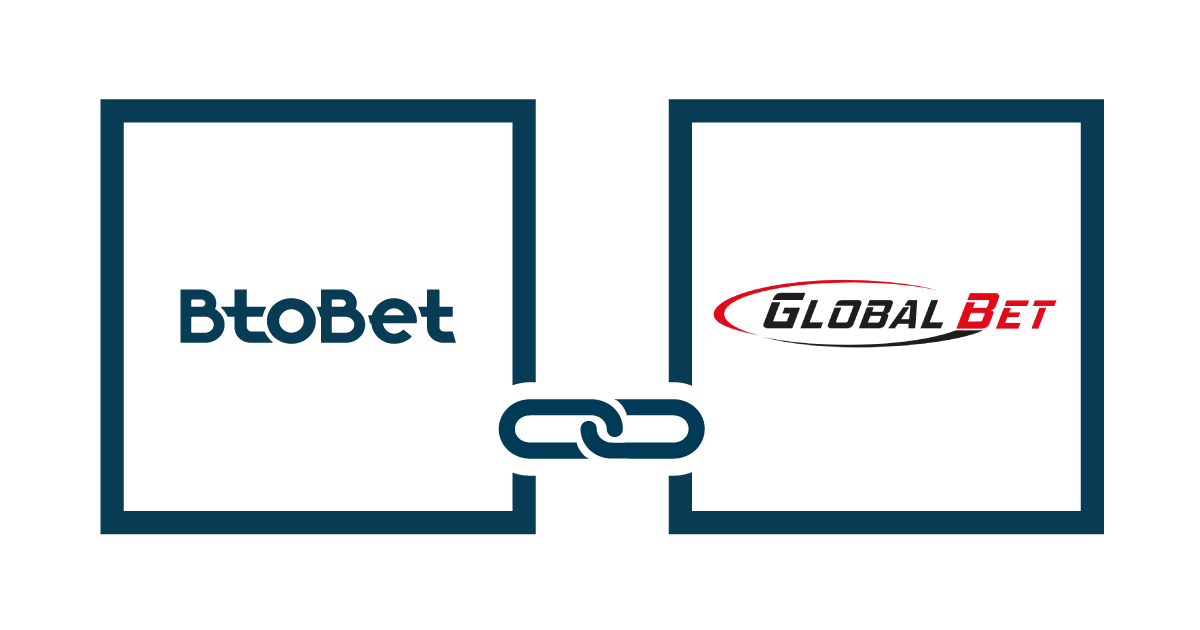 Reading Time:
< 1
minute
BtoBet has announced its partnership with Global Bet in an agreement that will see the content provider's Pro-Series content bolster the leading iGaming platform provider's virtual sports portfolio.
Global Bet's state-of-the art 3D visualisations, sounds and dynamic events, coupled with the logical behaviour of virtual athletes is one of the main highlights that underline the popularity of the game titles amongst players resulting in high engagement levels.
Global Bet's virtual sports product architecture allow for an omni-channel experience across all platforms, channels and devices through a single account and wallet system, unifying the betting experience on both retail and online channels.
Sabrina Soldà, BtoBet's Chief Marketing Officer, said that Global Bet's extensive virtual sports content add more value to BtoBet's content portfolio, with their high-end visuals and life-like elements making the games amongst the most sought after virtual sports games.
Daniel Grabher, Global Bet's Chief Executive Officer, stated his pleasure at the company's partnership with BtoBet. He stated that both companies share the common goal of delivering an unrivalled betting experience through innovation. He added that through this strategic partnership, Global Bet will be in the ideal position of delivering their uniquely tailored products to BtoBet's partner portfolio in emerging markets, such as Latin America and Africa, allowing the company to further its growth in a short span of time.