MoneyMatrix appoints Samoil Dolejan as Chief Executive Officer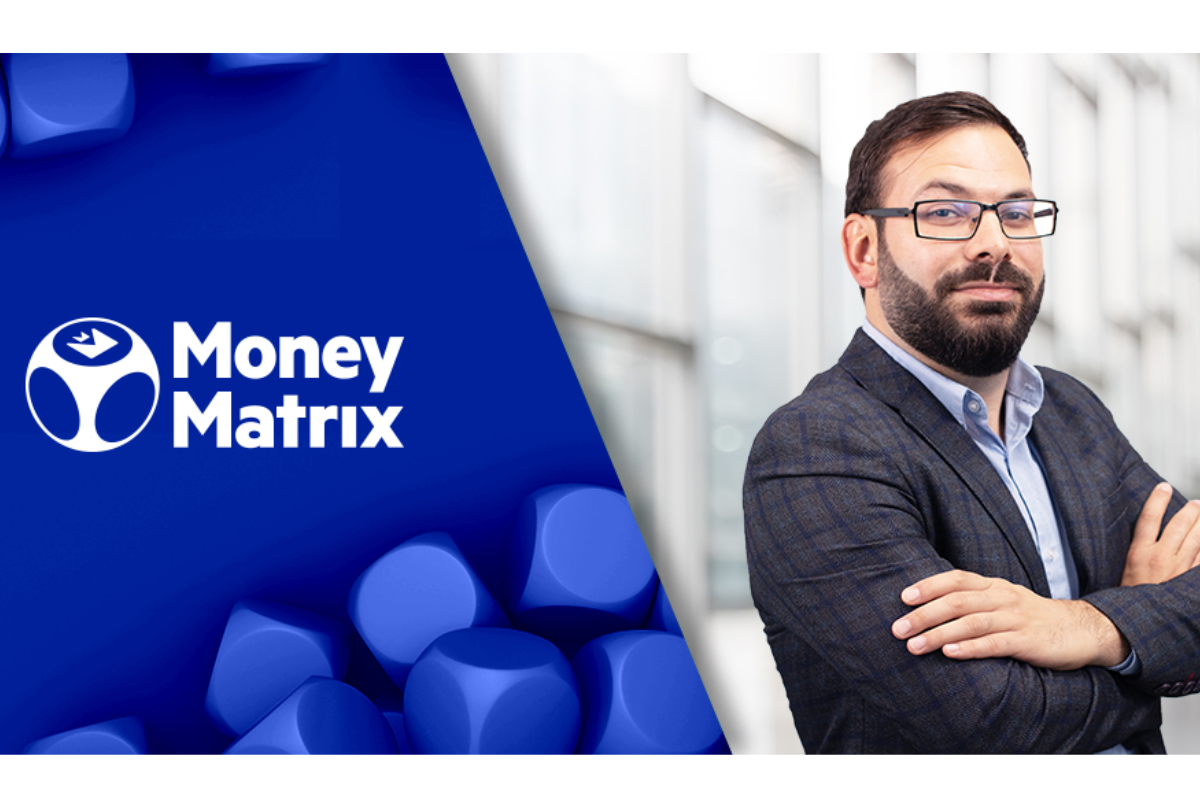 Reading Time:
2
minutes
MoneyMatrix is pleased to announce the appointment of Samoil Dolejan as the company's new Chief Executive Officer effective immediately. As head of MoneyMatrix, Samoil Dolejan plans to strengthen operational capacity, expand client portfolio, and continue to increase our ever-growing offering of payments solutions.
Samoil Dolejan worked in Finance before getting involved with software development at EveryMatrix. With a degree in Business Administration and a master's degree in Risk Management, Samoil oversaw multiple projects of a private equity fund during his career. Samoil's tenacity and "getting-things-done" approach helped him well in the last 5 years at EveryMatrix, where he held the CEO position of the EveryMatrix's PAM and the CFO position for the Group.
As a part of EveryMatrix, MoneyMatrix is based in Malta, at the heart of the iGaming industry, and is a standalone Financial Institution regulated by MFSA. MoneyMatrix is currently handling over €100 million in monthly transactions, while successfully catering to over 60 iGaming merchants.
Ebbe Groes, Group CEO of EveryMatrix, comments: "I am delighted to have Samoil on board as the CEO of our payments company. Samoil's experience with EveryMatrix gives him the competitive edge a person in this role needs to understand the operational and financial requirements of clients.
"Over the years, Samoil has become a trusted stakeholder in the company, and I do not doubt that he can keep MoneyMatrix on the path of prosperity and success. He can run the long marathon, not take the easy route, and still achieve his ambitions, which proves he's the right man for this job."
Samoil Dolejan, CEO of MoneyMatrix, says: "EveryMatrix is a company that pushes people to achieve their biggest ambitions. The payments industry, where the competition is fierce, is a great place to test your metal.
"Constant changes are driving innovation and shifting the balance of power between players. The conversation is changing from "how much will it cost?" to "how much value will it bring?". Companies that will be able to bring consolidated value to their clients will be successful. MoneyMatrix has many value-adding features that help companies of all sizes to be agile and profitable, and I am excited to help the world learn about them!"

Matrix iGaming joins EveryMatrix RGS solution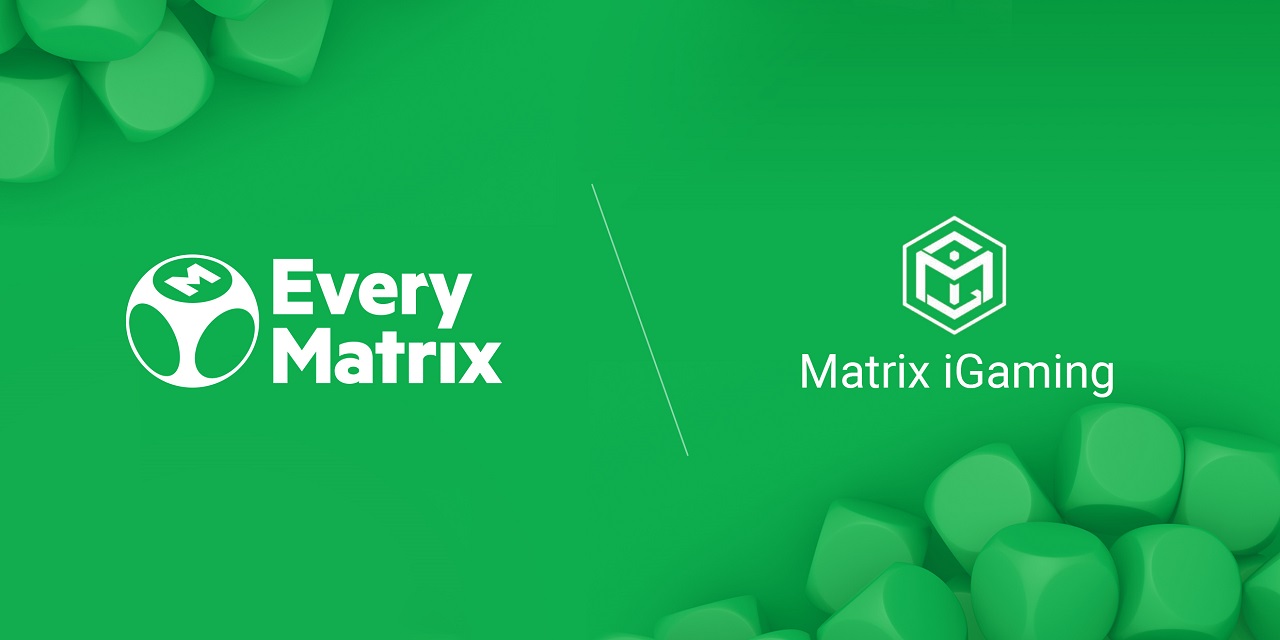 Reading Time:
2
minutes
EveryMatrix welcomes Chicago-based gaming provider Matrix iGaming to its RGS solution. The studio will leverage the 'out-of-the-box' remote gaming server capabilities to produce, manage, and distribute its upcoming casino titles.
Building 100% authentic games, Matrix iGaming is creating bespoke games for the land-based U.S. market. Moving forward, Matrix iGaming will expand into the online vertical through the new RGS partnership.
RGS Matrix assists the next generation of game builders to build premium titles. It supplies the industry with fresh content and facilitates consistent deployment and quick integration. The solution is successfully employed by a mix of emerging gaming start-ups and established land-based suppliers launching in the online vertical in multiple jurisdictions across Europe and Latin America.
Mathias Larsson, Managing Director of RGS Matrix, says: "RGS Matrix has grown to become an important component of EveryMatrix's product line-up. Since the launch, we have received positive industry feedback, and I am more than happy to welcome on our platform new gaming suppliers that share the same agile and determined mindset we have.
"Matrix iGaming is the first U.S. facing studio to join our network. This partnership signals a positive advancement in the U.S. market in line with our long-term expansion plans. Matrix iGaming has an exciting roadmap ahead, and I'm looking forward to assisting them in producing and distributing their upcoming titles."
Frank Fatehali, CEO of Matrix iGaming, comments: "Joining RGS Matrix is an exciting step ahead for us. Our focus has been on creating land-based content, and we are now ready to start building a prominent online presence. The team here has a long history of producing outstanding titles in a wide variety of genres and game types, including free spins, bonuses, and jackpots. Our clients can expect the same level of quality and attention to detail, all designed to increase player satisfaction and improve loyalty."
Learn more about RGS Matrix and contact us for the integration details.
EveryMatrix and bet-at-home enter new casino partnership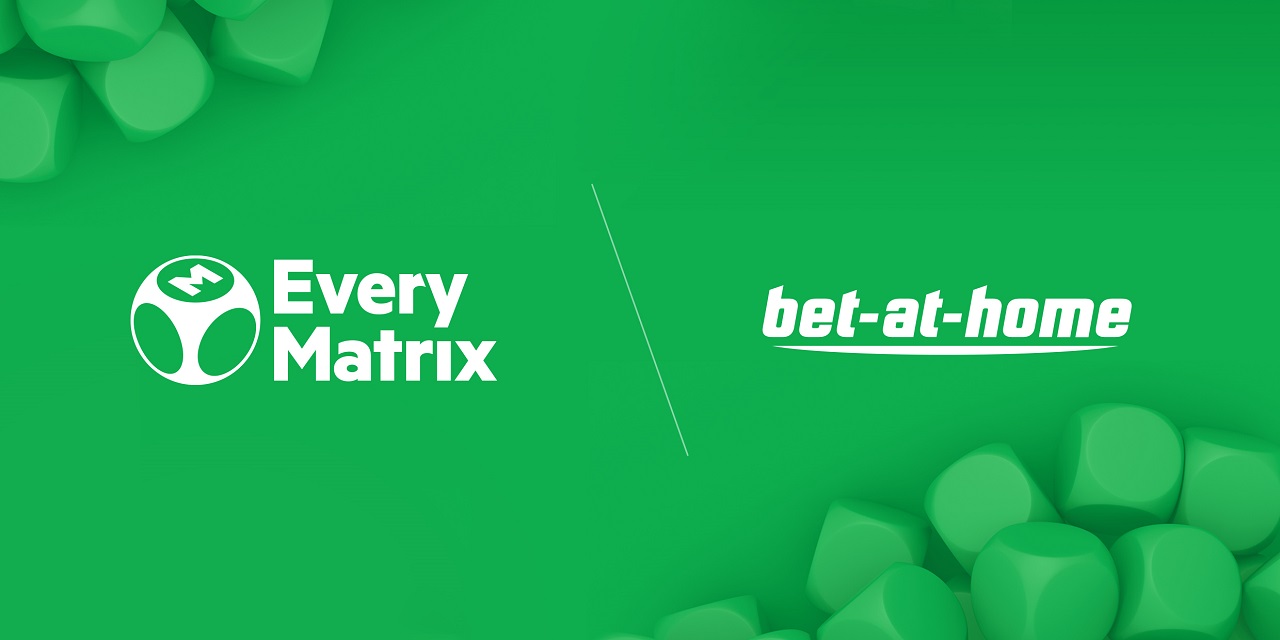 Reading Time:
2
minutes
iGaming supplier EveryMatrix is thrilled to announce its latest partnership with German-based operator bet-at-home. The new agreement will see bet-at-home revamp its casino product across several markets, including Germany and the U.K.
Founded in 1999 and listed on Frankfurt Stock Exchange since 2004, bet-at-home is an established brand with more than 5,4 million registered customers worldwide. The operator has managed to win a leading market position in several European countries over the years and is one of the most respected bookmakers in the space. bet-at-home's roots are deep into the sports sector and the company is now seeking to uplevel its casino offering to provide customers with the best entertainment options across products.
The operator has agreed to leverage EveryMatrix's iGaming Integration Platform, CasinoEngine to boost their activity in the casino vertical. Through the new agreement, EveryMatrix will also supply bet-at-home with its superb BonusEngine solution to drive acquisitions and retention forward.
To provide a world-class player experience, bet-at-home will overhaul its front-end using EveryMatrix's custom-made casino lobby widgets. This plug-and-play toolkit enables bet-at-home fast launch and offers unlimited customisation options with very little front-end development.
Richard Greslehner, Head of Business Development at bet-at-home, says: "At bet-at-home we are driven by a customer-centric mindset. With the ambition to build products that delight our customers we are consistently striving for operational excellence. With EveryMatrix as a new partner we are confident to achieve our goals and further strengthen our market position."
Stian Hornsletten, Chief Commercial Officer at EveryMatrix, adds: "Our Casino team is delighted to start this new partnership with bet-at-home. As a top European brand, bet-at-home's standards are above market, and we're privileged to have been selected to help drive their casino product forward. CasinoEngine and BonusEngine are a winning combo, as seen from our existing clients' success, and I'm eager to seeing bet-at-home presenting a stellar casino experience to all of their 5+ million players."
CasinoEngine has won several major agreements in the past five years, and is currently catering to Europe's leading online brands, including OPAP, Norsk Tipping, Flutter Entertainment, Wunderino, BetVictor, among others.
winmasters pens deal for EveryMatrix's turnkey platform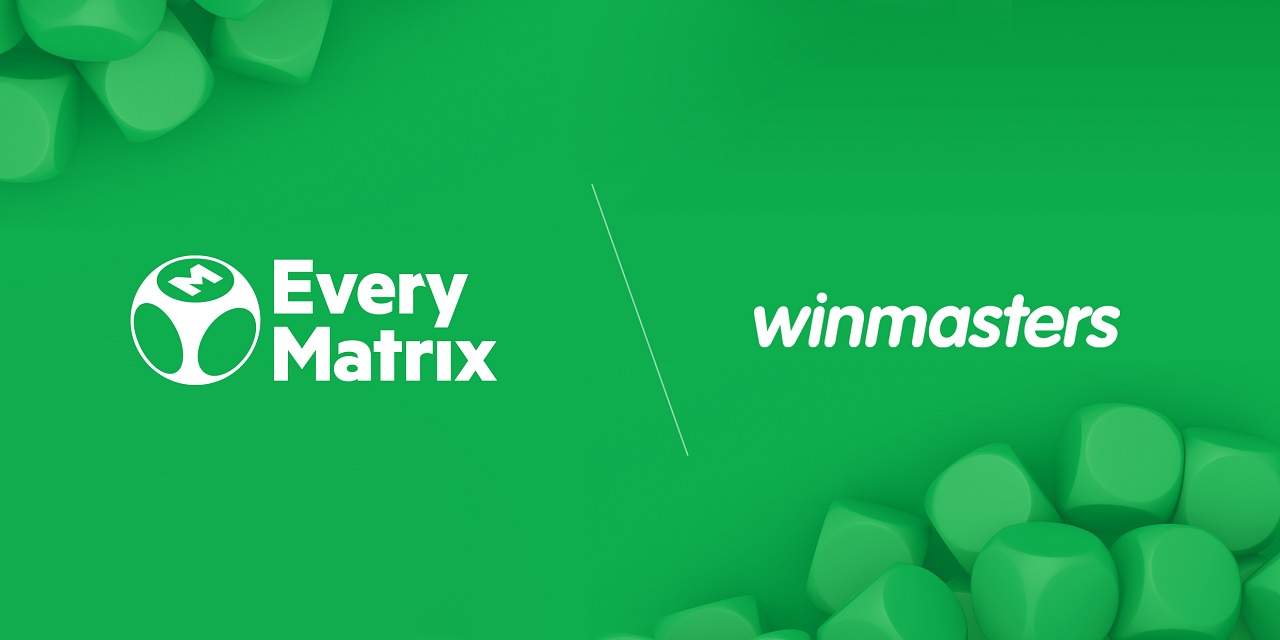 Reading Time:
2
minutes
iGaming software provider EveryMatrix is thrilled to announce a new multi-year partnership with winmasters, a world-leading brand in sports betting and casino. winmasters will fully migrate to EveryMatrix's turnkey platform in the upcoming months.
Having previously worked with another prominent B2B sportsbook provider in the iGaming space, winmasters will migrate all its operations to EveryMatrix. Currently active in Romania, Greece, Cyprus and Malta, winmasters will leverage EveryMatrix's full product suite, including player account management, sportsbook, casino management, and affiliate platform.
Through the new partnership, EveryMatrix has further extended its product offering in the Greek market and added Cyprus to the list of regulated markets in which it operates.
Thomas Tzokas, CEO at winmasters, says: "We decided to work with EveryMatrix after scoping several leading providers and we are happy that in a few weeks our first environment will be live in Greece. winmasters is a fast-growing gaming company and the support of a leading technology provider is pivotal for our success.
"EveryMatrix will provide a tailor-made platform solution especially for winmasters, high quality sportsbook and casino services and a dedicated development team to assist us in achieving the expansion objectives of our company to other EU regulated markets."
Ebbe Groes, Group CEO of EveryMatrix, adds: "EveryMatrix has welcomed the opportunity to work with such an excellent team and have devoted substantial resources during this development project in adding a rich set of features on the sportsbook as well as on marketing and administration tools to lift our sportsbook offering to yet a new and higher level.
"The winmasters team has challenged us to deliver a best-of-class product and we have risen to that challenge. We look forward to many years of collaboration on product development, aiming to have the very best sportsbook product available!"
The turnkey cross-product platform of EveryMatrix combines state-of-the-art technologies with top-class service management, ensuring maximum productivity. Due to the flexibility of its modular architecture, it can be continuously adapted to the latest market and industry trends, while also making sure each operator presents a unique product to its players.