Red Knot flies in for a new take on sports betting and gaming PR From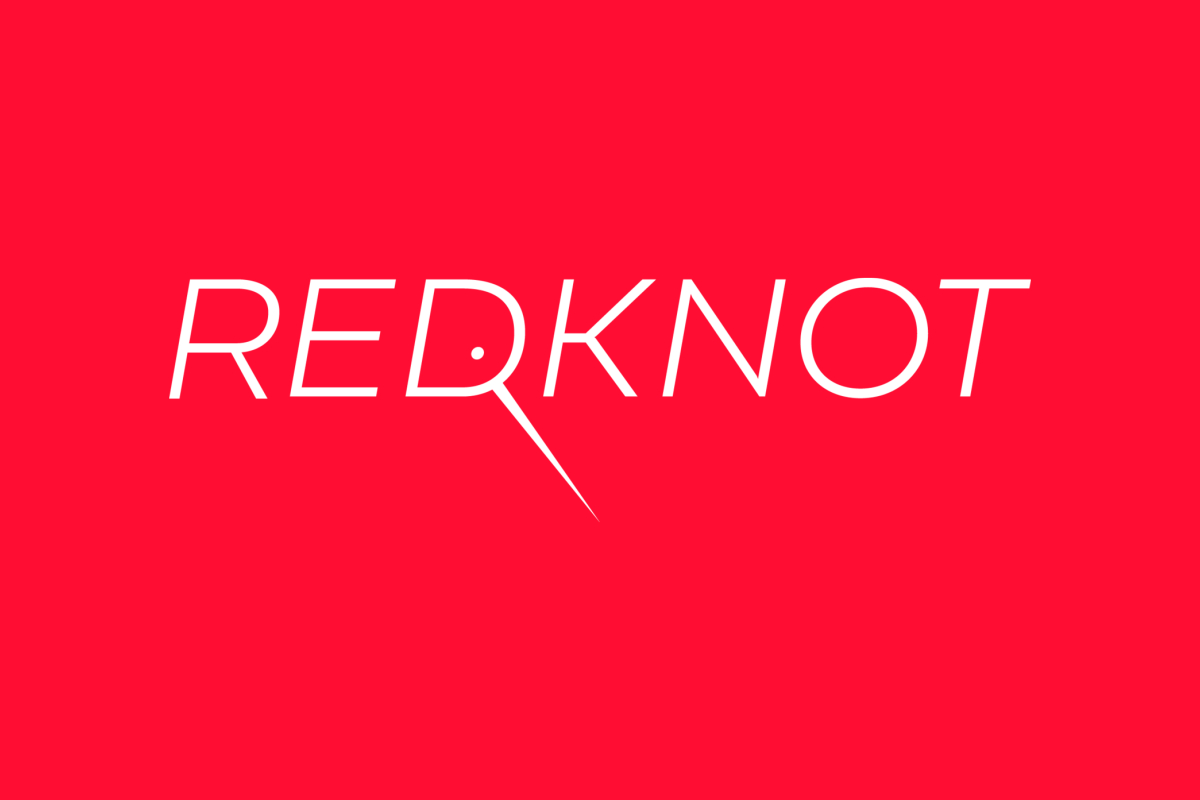 Reading Time:
2
minutes
Red Knot Communications, a new boutique PR and marketing agency, has been launched to breathe new life and innovative content into both B2B and B2C campaigns.
Kick-started by a senior team of media and industry specialists whose combined experience spans the overlapping domains of sports, betting and gaming – alongside broader backgrounds in multimedia entertainment, sponsorship and publishing – Red Knot is bringing a fresh approach to public relations and marketing solutions in a sometimes staid sector.
Red Knot's range of services includes digital communications, design and PR, including crisis communications, brand development, ambassador management, tactical thinking and strategic global marketing campaigns.
The start-up's idea was realised by Rich Thorp, former biz-dev director of FSB, and Camilla Wright, co-founder of influential media and entertainment brand Popbitch and regular contributor across digital, broadcast and print media. Red Knot already has an international scope, thanks to offices in London, Manila and Hong Kong, while its senior management team brings unrivalled cross-platform expertise, covering established and emerging markets in Europe, Asia, and North and South America.
Romilly Evans, former head of sports and betting content at IG Group, joins as content partner, having worked in PR and multimedia with companies as varied as The Telegraph, ITV Sport, talkSPORT, Bloomberg and The European Tour. Red Knot's team is completed by Andy Clerkson, an expert in technology development and product strategy, who has overseen many companies' successful transition from start-up to scale-up stage. Clerkson has spent three decades building global brands in media, sports betting and gaming, notably managing Maxim magazine at its height, founding Grand Parade and helping The Stars Group and FOX Sports set up FOX Bet in 2019.
This eclectic blend of backgrounds is unique in the industry, allowing Red Knot to draw from decades' worth of experience working with some of the biggest names in media, while also standing at the intersection of the global growth that was accelerating across the betting and gaming worlds before the slowdown hit. Red Knot operates across channels and worldwide markets, enabling its clients to tell the story of their varied businesses to targeted audiences via exactly the right platform.
Camilla Wright, partner at Red Knot, said: "The gaming and sports betting industry across the world was facing unparalleled headwinds in 2020 even before the COVID-19 outbreak. Media, public opinion and regulatory challenges haven't gone away, but brands will increasingly be judged on how they behave during these uncertain times. Red Knot can help you understand and respond to this evolving environment, helping you shape the way the world sees you – wherever you are and wherever you want to do business."
Rich Thorp, partner at Red Knot, added:"PR and marketing have always been a logical extension of my business development background, so it's great to assemble a team which is equally passionate about PR. Our sector has always been so resilient and innovative that we stand a better chance of quickly adapting to a new normal. As with any period of uncertainty, there are both challenges and unexpected opportunities, so the key is marshalling your resources to make your business as anti-fragile as possible. And Red Knot is perfectly placed to assist with both messaging and strategy, working as we do from a nimble, distributed model which already extends from East to West."

Kalamba Games: a year of milestones and evolution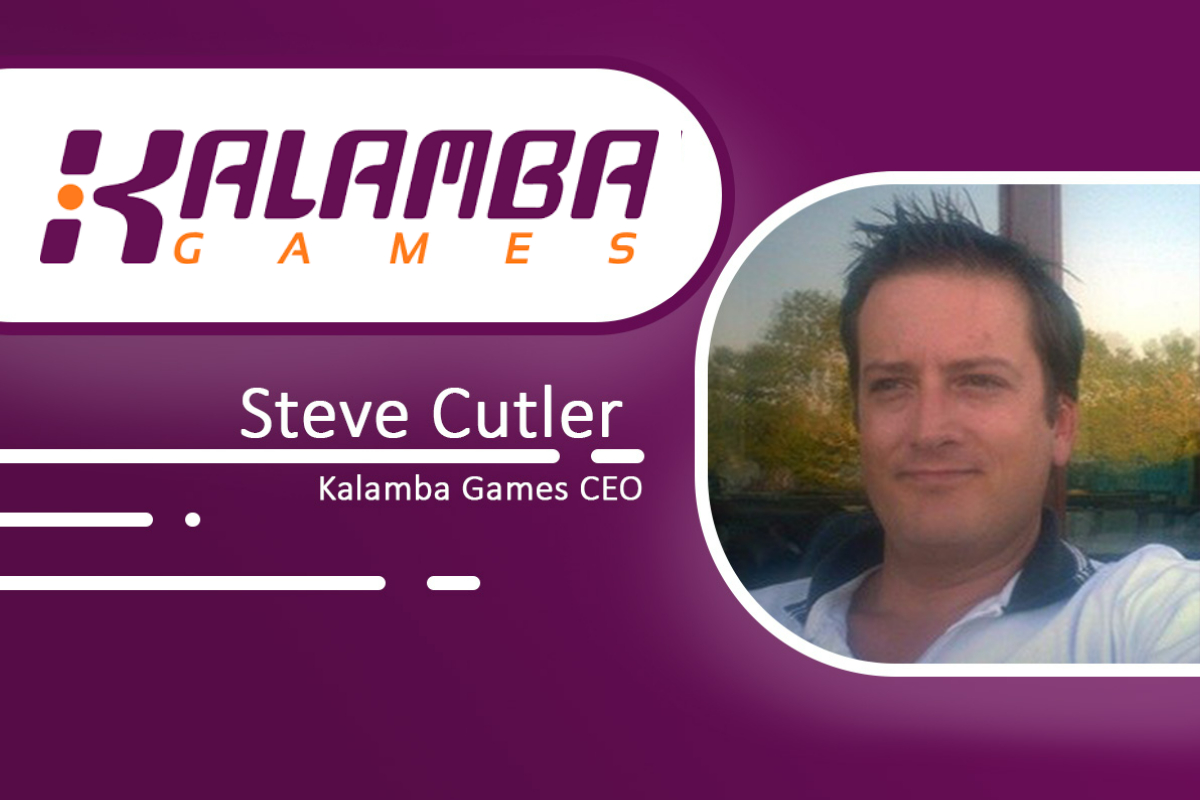 Reading Time:
3
minutes
As 2021 draws to a close, a look back over the last 12 months reveals a period of success for Kalamba Games, and also one of great change. Kalamba CEO and Co-Founder, Steve Cutler runs us through his highlights and what he expects for 2022.
It doesn't seem like that long ago that the team at Kalamba Games was celebrating our first anniversary, but since then, and approaching our fifth birthday in December, we've gone from a start-up to a recognised provider of quality products to the igaming industry. Despite 2021 still suffering from the effects of the global pandemic, it has witnessed one of the greatest years of growth for us.
Such successes don't come easily, or without a solid product to back yourself with and we've been fortunate enough to have an amazing team in place that has been able to produce just that. Our line-up of games this year has been one of our strongest and most diverse ever – from the eerie fairground of Ducks Till Dawn to the spiritual sequel to one of our best performing games ever, Blazing Bull 2 – a game on which we registered the billionth spin ever made on a Kalamba game!
It's difficult to choose the best among such a list, but the highlight was probably the eighth in our successful Joker series, Joker Times. Its classic Vegas-style reels with a twist proved a hit among players and it has even been updated for a festive outing this December with Joker Times Xmas Edition.
Launching before that, however, was Age of Huracan, which enjoyed the honour of being our 50th game release. A lot has changed since the early days of our first-ever title, and we've come a long way as a company, which is evident in this landmark title.
It wasn't the only half-century we clocked up either, as our ever-growing team of tenacious innovators welcomed its 50th member. One of the great things about a company like ours is seeing how people come in and strengthen a group of hard-working colleagues that continues to support our growth ambitions and the partners we enjoy working with every day.
Our expanding portfolio of games and tools has made the job of collaborating with new clients in new jurisdictions and regions incredibly easier too. Since the turn of the year, we've taken our games into Italy, Spain, Greece, Colombia, Portugal, Netherlands and Sweden and these markets are set to be followed by a host of others as we move into 2022.
Perhaps the crowning glory of our recent commercial success is the award of our MGA licence, which, on top of local certifications in Sweden, Croatia, Portugal, Italy, Spain and the Netherlands; will allow us to push even further into regulated markets. It's also been a busy year for awards, with numerous nominations and short list, particularly being nominated for Innovator of the Year at the iGaming Idol Awards, and winning silver for Best Game Soundtrack at the SBC Awards.
It's unfortunately been another difficult year for Trade Shows, but we did manage to attend a few, with the latter half of the year culminating in a truly excellent SiGMA event which finally saw us catch up in person with so many of our past, present and now future partners.
One of the biggest shifts we've undertaken since our founding has been evolving into a future proof technology provider, as well as a leading games studio. The launch of our Bullseye brand, which incorporates our proprietary remote gaming server (RGS) and promotional tools product offerings is integral to our plans.
These tools began rolling out in 2020, but this year has seen a host of improvements, and 2022 will see many more that will make Bullseye an even stronger proposition for operators. Its player engagement credentials include tournaments, leaderboards, metagames with standard progressive and mystery jackpots, plus a new AI-driven predictive CRM platform, StarGazer, which is set to lead us into the new year with renewed purpose and will open up a whole new avenue for our and our partners growth roadmaps.
Bullseye, with a laser focus on an expanding games portfolio serving regulated markets, represents the next stage in the core strategy and vision we established back in 2016. Naturally, we look forward to building further on our games library but making titles interconnected via meta-features and layers will ensure we build a player driven and market-leading slots experience, not just for 2022 but for many years to come. Onwards and upwards!
WorldMatch Attends WGes Barcelona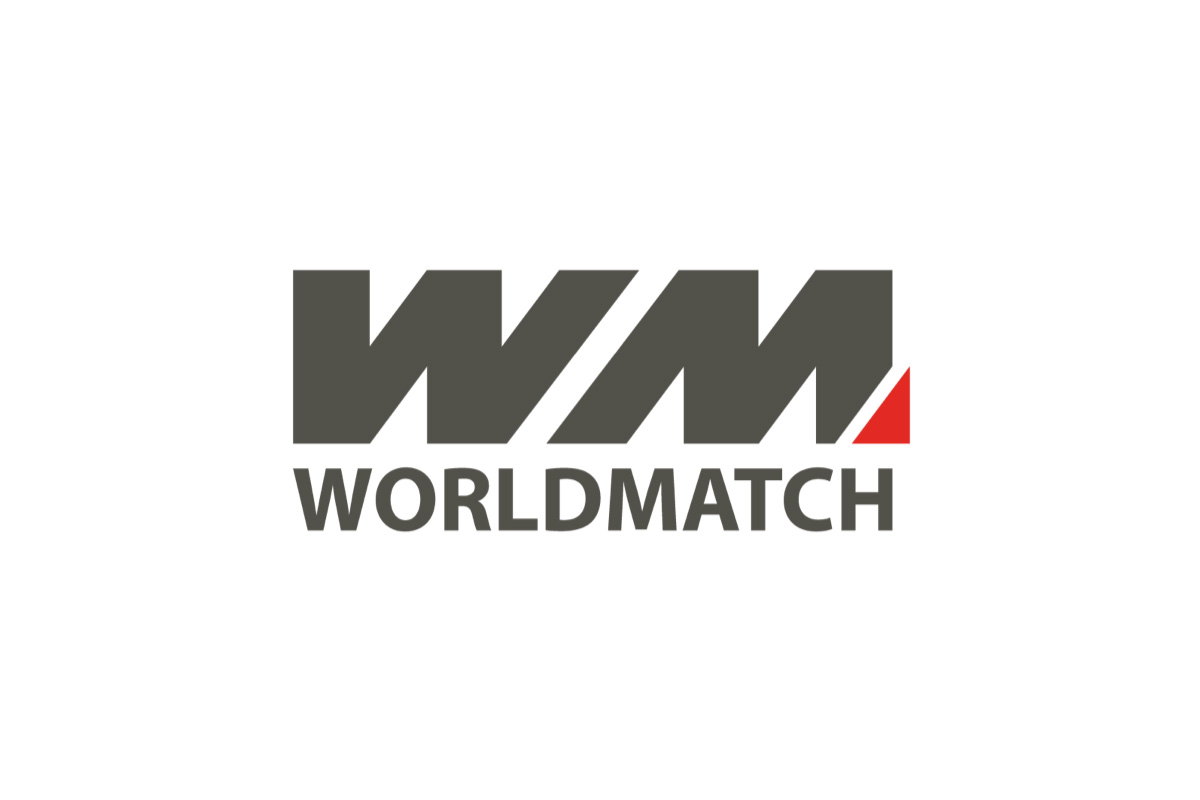 Reading Time:
< 1
minute
WorldMatch's team is now attending WGes Barcelona. The event, which has commenced on December 6, will end tomorrow.
The WorldMatch team said: "Currently in its 15th year, the World Gaming Executive Summit remains the most senior and high-level event for online, land-based, lottery and sports betting gaming societies.
"The global reach and the great networking opportunities plus the spectacular setting of the W Hotel make WGes one of the most exclusive and influential gatherings for the gaming community."
Gambless – Problem Gambling Report: English speakers recorded a severity score 57% higher compared to Italians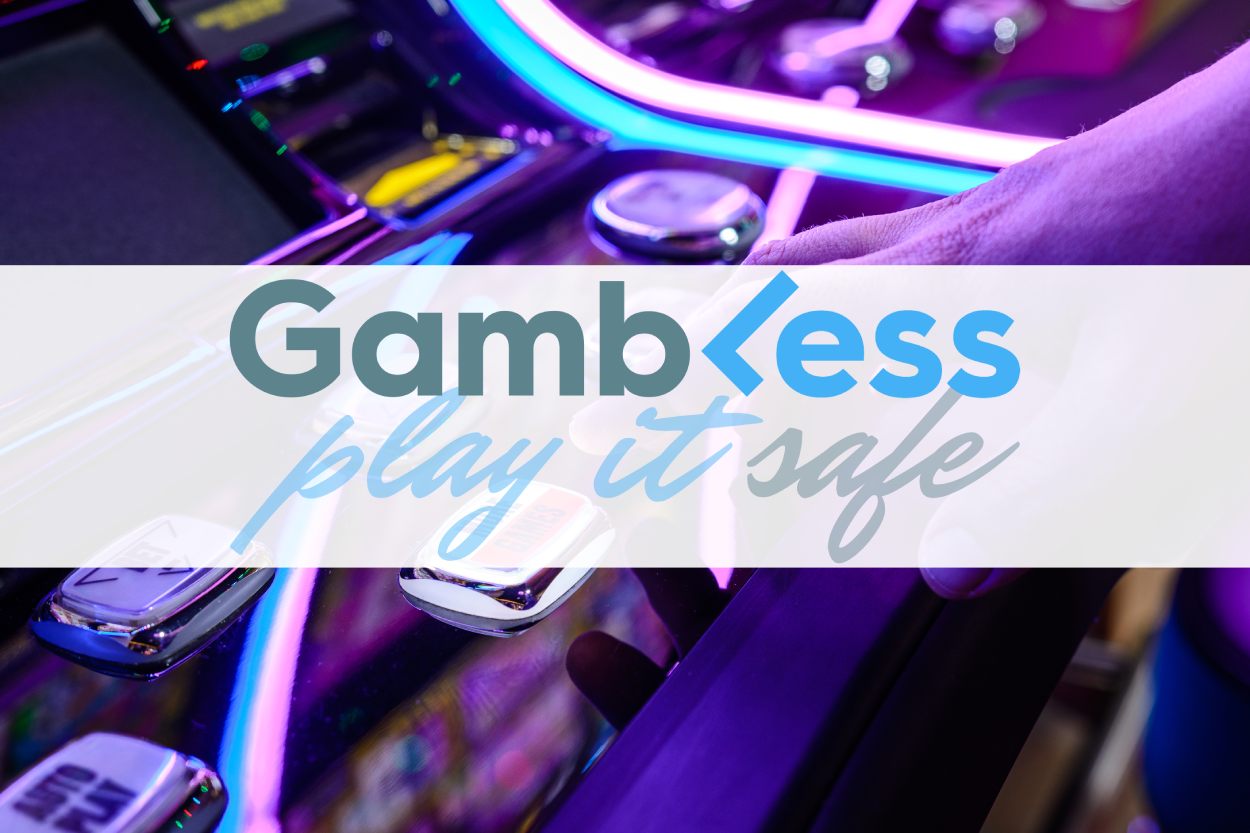 Reading Time:
< 1
minute
Gambless has been developed and fully funded by Mindspa Health; it has not received any contribution from the gambling industry.
Since its launch, the application has helped thousands of vulnerable individuals and provided resources worth hundreds of thousands of dollars for free to problem gamblers.
Thanks to ranking #1 for most 'gambling addiction' related keywords in the app stores, all traffic towards the app has been organic, resulting in 96% of the users scoring a mid-to-high level of problematic gambling.
The operators most frequently mentioned by problem gamblers are: Ladbrokes in the UK, DraftKings in the US, PokerStars in Italy, and TAB in Australia
Comparing language clusters, English speakers recorded a severity score 57% higher compared to Italian speakers, possibly also due to the effects of the gambling advertising ban in place in Italy.
You can access the full version of the report here: https://www.gambless.org/gambless-annual-report-2021/