BetBlocker Welcomes RET Donation from Greentube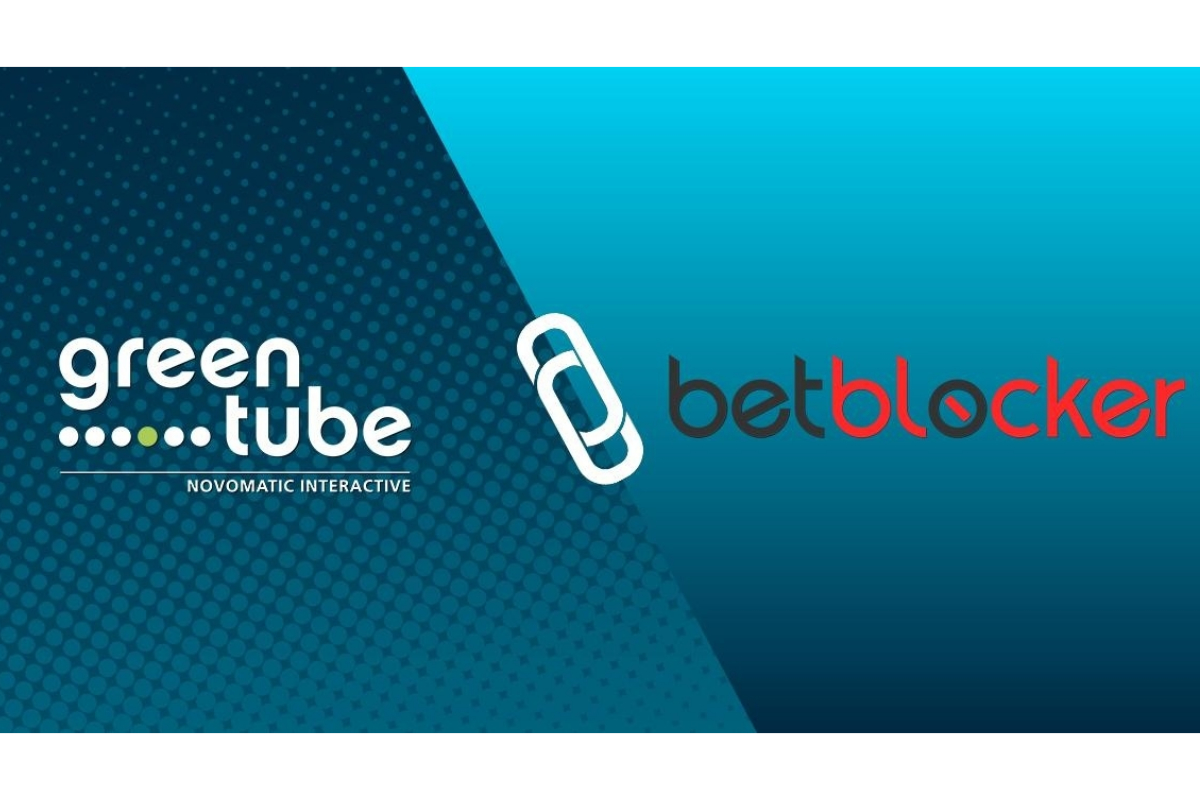 Reading Time:
5
minutes
Responsible Gambling charity BetBlocker is thrilled to announce a recent donation earlier this year from Greentube, a donation that will help fund improvements to the charity's iOS mobile app. BetBlocker relies on charitable contributions from industry players, government and corporate interests, and individuals wishing to help them in the fight against problem gambling.
Greentube, a gambling content provider and subsidiary of Novomatic, made the donation as part of its annual research, education and treatment (RET) programme. In taking this step Greentube have taken the initiative and an industry leading position in helping BetBlocker to assist their users in engaging with gambling in a responsible manner.
The Problem of Problem Gambling
The current lock down situation that is impacting large areas of the world and expected to continue for months to come seems likely to result in increased levels of problematic behaviour as large volumes of people are isolated within their homes, without their usual modes of entertainment. Excluding the sports betting markets – which have largely disappeared due to the cancellation of all major sports events – these factors are likely to result in increased uptake and engagement with online gambling. Marrying this with economic stress that a very large number of households will find themselves under and you sadly have very fertile ground for gambling addiction to grow and the potential damage it can cause during these challenging times could be significant.
Recent research (conducted before lock downs began) has shown a startling lack of knowledge about the tools available to help players engage with online gambling in an responsible fashion. Here are some compelling stats explaining why BetBlocker's work is so important:
46% of people surveyed had gambled within the last 4 weeks
96% of all online gambling occurs in the home (due to lock downs a far large number of people are now spending far more time in their homes)
Only 6% of those surveyed had ever self-excluded from a gambling operator
53% of those surveyed did not know what a self-exclusion was/entailed.
With such a high proportion of those engaging with online gambling unfamiliar with the tools available to help them engage with gambling in a healthy manner alongside the likely increased engagement that will result from lock downs, it is more important than ever that the entire industry works together to promote responsible gambling and protect vulnerable players.
Further supporting the supposition that the lock downs could result in increased problematic gambling behaviour, since the beginning of March, BetBlocker has seen more than a 40% increase in traffic visiting our site. Alongside this we have seen at least a fivefold increase in user contacts looking for assistance to remove the app so they can return to gambling. This clearly indicates that there is increased interest in a tool to help restrict online gambling.
Q&A – How the Greentube Donation Will Help
The best way to understand how the Greentube donation will help further BetBlocker's mission is to let them explain the opportunities they see. To that end, BetBlocker officials participated in a brief Q&A session to help supporters better understand what they are doing:
Q: Will the entire donation amount go to improving your iOS app?
Every penny that is donated to BetBlocker is spent on improving or maintaining the app. The Greentube donation is being invested in making the iOS app more challenging to bypass.
Every operating system has its own policies for developers that create different challenges to producing an effective and robust restriction. The simple facts are no operating system wants to allow any developer the facility to lock their app in place on the user's device. Malicious developers could exploit this functionality to develop virus or malware that once on a device could not be removed. But the very purpose of BetBlocker is to place a restriction between users and reengaging with gambling. One that cannot be removed when the user is vulnerable to relapsing. This makes our job in developing an effective service a challenging one.
The iOS platform is particularly restrictive in the actions they allow their developers to take and we are constantly working to find new ways to work within the allowed policies while still providing an effective block to users. We're far from perfect yet, but we are constantly working to improve the strength of the restriction.
We would love for the development teams at the various operating systems to step forward and work with us to ensure that BetBlocker provides the service that gambling addicts need – they could do a huge amount of good with very little effort – but to date while we have made efforts to talk to a number of platforms our enthusiasm has not been reciprocated.
Q: What kinds of improvements will be made to the app?
We cannot say too much on this front without educating our users as to potential weaknesses with the app. So let's just say that the upgrades will make it more difficult to remove the restriction put in place by the iOS app before the chosen restriction period has ended.
Q: How will those improvements help problem gamblers?
For any addict abstinence is a crucial part of recovery. Putting barriers between yourself and the activity that you are struggling to control can be a significant aid when working towards recovery. The harder we make BetBlocker to remove or bypass, the stronger the barrier between a gambling addict and re-accessing problematic behaviours.
Q: Are there any other improvements BetBlocker is looking at down the road?
We have a shopping list of improvements that we'd like to make to the app that are just waiting on funding coming in. These include:
– Putting together an alternative, stronger version of our desktop apps to allow users a choice between a more robust restriction and more flexible system use.
– Adding further profiles to allow for the functionality to restrict 'freemium' apps.
– Improving the activation process to make sure the set-up process is more intuitive and that the user is given the best possible information on the potential consequences of each selection.
– Providing information live on site showing how many users are currently using the app. This would both demonstrate how many people are helped by any donation and ensure that potential new users feel less alone, providing understanding that there are thousands of other people with the same issues.
Q: How can problem gamblers avail themselves of BetBlocker services?
Simple – visit https://betblocker.org/ and from the homepage you can download our app for the Android, iOS, Windows, Apple, Linux or Fire OS.
Q: Is there a cost associated with the app?
The app is entirely free to all users. It's also free and without strings for all operators who would like to build it into their Responsible Gambling information/policies. Support via a donation would certainly be appreciated, but is not required to make use of the app by any means.
Q: How can gambling operators help BetBlocker fulfil its mission?
The most obvious way is via donations. BetBlocker is not a massively expensive project to run but it does require funding and we always welcome any donations sent our way. Donations also count towards the UKGC license RET contributions so also help operators meet their license requirements. This year we've already received donations from Greentube, L&L Europe, White Hat Gaming and even an affiliate marketer – CasinoGuide – and these have been put to great use improving the service.
Beyond this however, the simplest way that operators can support the BetBlocker project is by including information about the service in their Responsible Gambling literature. This costs the operator nothing but ensures that vulnerable players can find a service that is free to help them take control of their gambling.
About BetBlocker.org
BetBlocker.org is a charitable organisation established to help relieve the burdens caused by gambling through the prevention of problem gambling. The organisation's main tool is software that can be downloaded and installed to prevent online devices from gaining access to gambling sites. The software is offered free of charge to both consumers and gambling operators. It is funded through charitable contributions.

IGT Achieves "Best Place to Work for LGBTQ+ Equality" Designation by Human Rights Campaign Foundation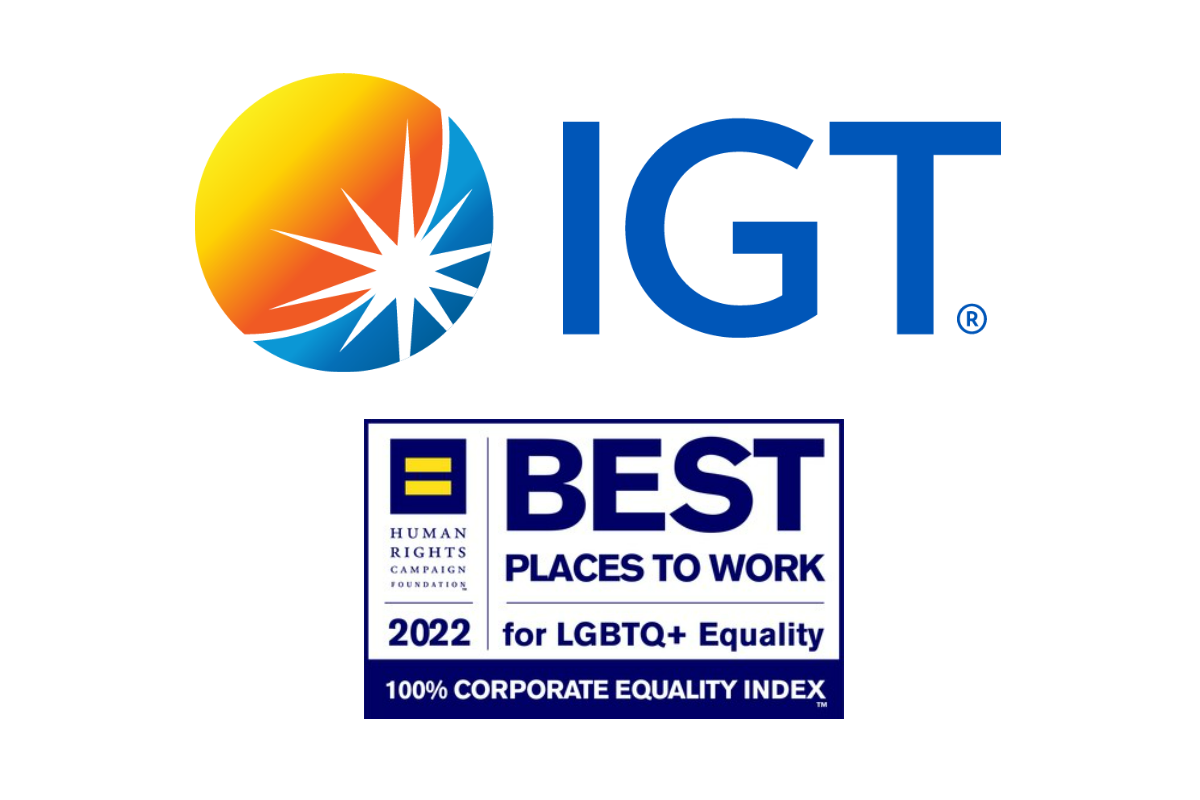 Reading Time:
2
minutes
International Game Technology PLC announced today that it received a perfect score of 100 on the Human Rights Campaign (HRC) Foundation's 2022 Corporate Equality Index (CEI), earning the global company the coveted "Best Place to Work for LGBTQ+ Equality" designation. The nation's leading benchmarking survey for LGBTQ+ equality in the workplace, the CEI evaluates corporate policies and practices to measure an employer's commitment to workplace equality.
IGT joins the ranks of a record-breaking 842 U.S.-based companies to receive a perfect CEI score this year. The educational arm of the nation's largest LGBTQ+ civil rights advocacy group, the HRC Foundation rated businesses on detailed criteria across four central pillars:
Non-discrimination policies across business entities.
Equitable benefits for LGBTQ+ workers and their families.
Supporting an inclusive culture.
Corporate social responsibility.
"IGT earning the HRC Foundation's 'Best Place to Work for LGBTQ+ Equality' designation is a reflection of our commitment to provide a workplace culture that is welcoming, equitable and empowering to LGBTQ+ employees across the globe," said Vincent Sadusky, IGT CEO. "I wish to thank our approximately 11,000 employees worldwide, especially members of PRIDE with IGT, who together with the Office of Diversity and Inclusion embrace and activate IGT's core values and contributed to this milestone achievement."
"This designation reinforces that IGT's commitment to diversity, equity and inclusion is focused on impact," said Melissa Pursley, IGT Vice President and COO IGT Indiana and Co-Executive Sponsor of PRIDE with IGT. "Many in the LGBTQ+ community still struggle to thrive at work, and as a senior leader at IGT and a member of the LGBTQ+ community, I am proud that IGT has taken consistent steps to ensure that this is not the case for our colleagues."
"When the Human Rights Campaign Foundation created the Corporate Equality Index 20 years ago, we dreamed that LGBTQ+ workers—from the factory floor to corporate headquarters, in big cities and small towns—could have access to the policies and benefits needed to thrive and live life authentically," said Jay Brown, Human Rights Campaign Senior Vice President of Programs, Research and Training."We are proud that the Corporate Equality Index paved the way to that reality for countless LGBTQ+ workers in America and abroad. But there is still more to do, which is why we are raising the bar yet again to create more equitable workplaces and a better tomorrow for LGBTQ+ workers everywhere. Congratulations to IGT for achieving the title of 'Best Places to Work for LGBTQ+ Equality' and working to advance inclusion in the workplace."
Since 2018, IGT has implemented a range of programs, policy and systems changes, and leading practices that have promoted all dimensions of diversity to make the Company a more attractive and inclusive employer. Some of these actions include:
Introducing gender affirming medical benefits for transgender employees.
Offering competitive benefits for same sex partners, regardless of marital status.
Creating gender neutral restrooms at major IGT campuses.
Implementing more inclusive and equitable hiring processes.
Establishing and supporting PRIDE with IGT, an employee-led and executive-sponsored Diversity and Inclusion Group.
Facilitating both mandatory and elective employee training courses that help support IGT's diversity, equity, inclusion, sustainability, and anti-harassment commitments.
Marjan to Develop a Multibillion-Dollar Integrated Resort in Ras Al Khaimah with Wynn Resorts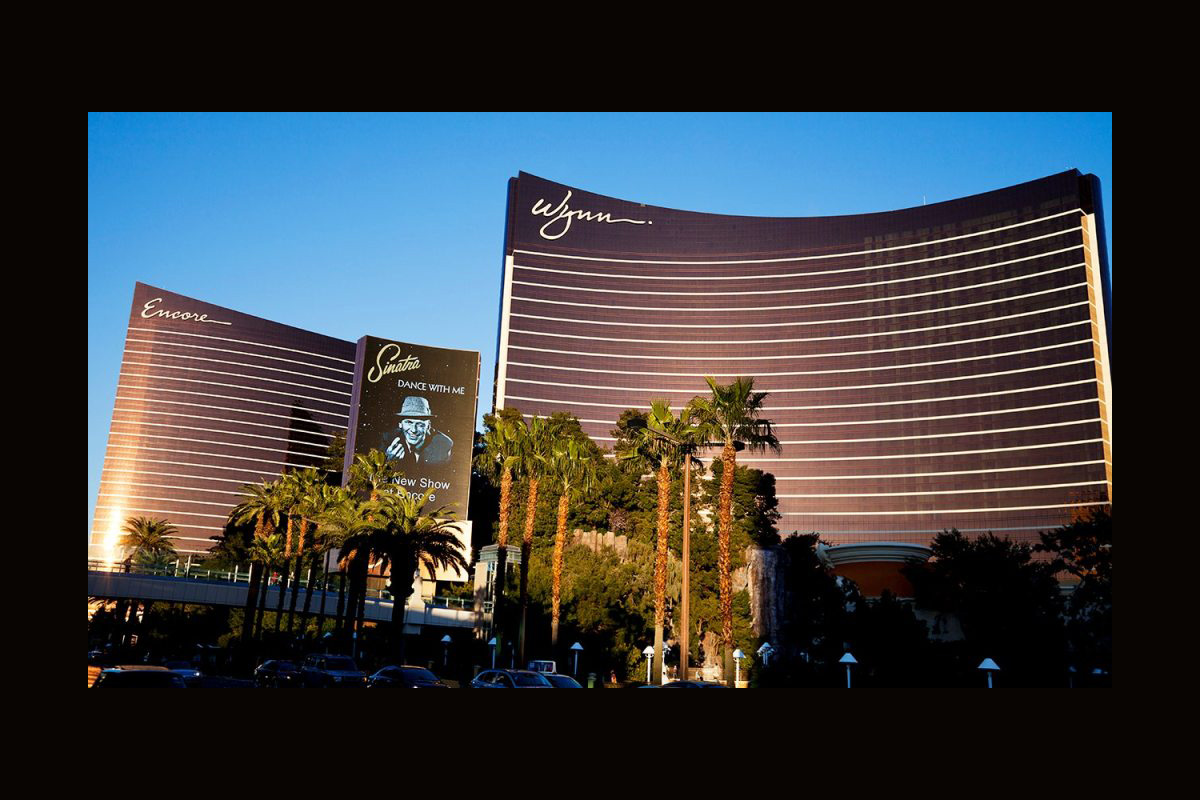 Reading Time:
2
minutes
Marjan, RAK Hospitality Holding and Wynn Resorts have announced a multibillion-dollar integrated resort development on the man-made Al Marjan Island in Ras Al Khaimah, United Arab Emirates.
The spectacular Al Marjan Island, already a leading tourism destination, is only 15 minutes from the Ras Al Khaimah International Airport and 45 minutes from the Dubai International Airport. Comprising four islands, Al Marjan Island delights visitors with over 7.8 kilometres of sparkling beaches and 23 kilometres of waterfront in addition to world-class hotels and residential developments.
Al Marjan Island spans an area of 2.7 million sqm of reclaimed land extending into the Arabian Gulf. The new integrated resort on one of the exclusive islands, which covers an area of almost 250,000 sqm, will offer a pristine setting with spectacular views of the Arabian Gulf as well as sandy beaches and a marina. The development is the first beach resort being developed by Wynn Resorts globally. The current scope includes a 1000+ room hotel, high-end shopping mall, a state-of-the-art meeting and convention facility, an exclusive spa, more than 10 restaurants and lounges, a wide array of entertainment choices, a gaming area and other amenities.
The integrated resort will be developed with significant foreign direct investment by Wynn Resorts. As the largest project of its kind in the Emirate's growing hospitality sector, it will create substantial value to the local economy by accelerating tourism, creating jobs and energising the growth of related sectors. Set to be completed in 2026, the entire project will be developed to the highest standards of sustainability best practices.
Eng. Abdulla Al Abdooli, CEO of Marjan, said the new integrated resort highlights the fast-growing recognition of Ras Al Khaimah as a leading investment destination for high-quality hospitality projects.
"The integrated development, featuring a world-class hotel, entertainment and gaming amenities, will add to the Emirate's destination strategy to attract tourists from across the world. We are partnering with Wynn Resorts, one of the world's most renowned integrated resort companies, which has a strong track record of developing luxury destinations with exceptional accommodation, dining, entertainment concepts and gaming facilities. By leveraging Wynn Resorts' expertise in developing luxury hospitality destinations, the new development will raise the benchmark in luxury hospitality in the region. It will also create exceptional value to the Ras Al Khaimah economy and boost the leisure, business, and MICE tourism sectors," he said.
"Al Marjan Island is a pristine setting and an ideal greenfield location for us to create the one-of-a-kind guest experiences for which Wynn Resorts is renowned. The region offers tremendous potential for the hospitality and tourism industry, and we are excited about the prospect of developing an integrated resort in Ras Al Khaimah," Craig Billings, newly appointed CEO of Wynn Resorts, said.
The new resort is in the initial stages of design and development and will be applying for an integrated resort licence from Ras Al Khaimah Tourism Development Authority.
Bayton Joins Dutch Trade Association NOGA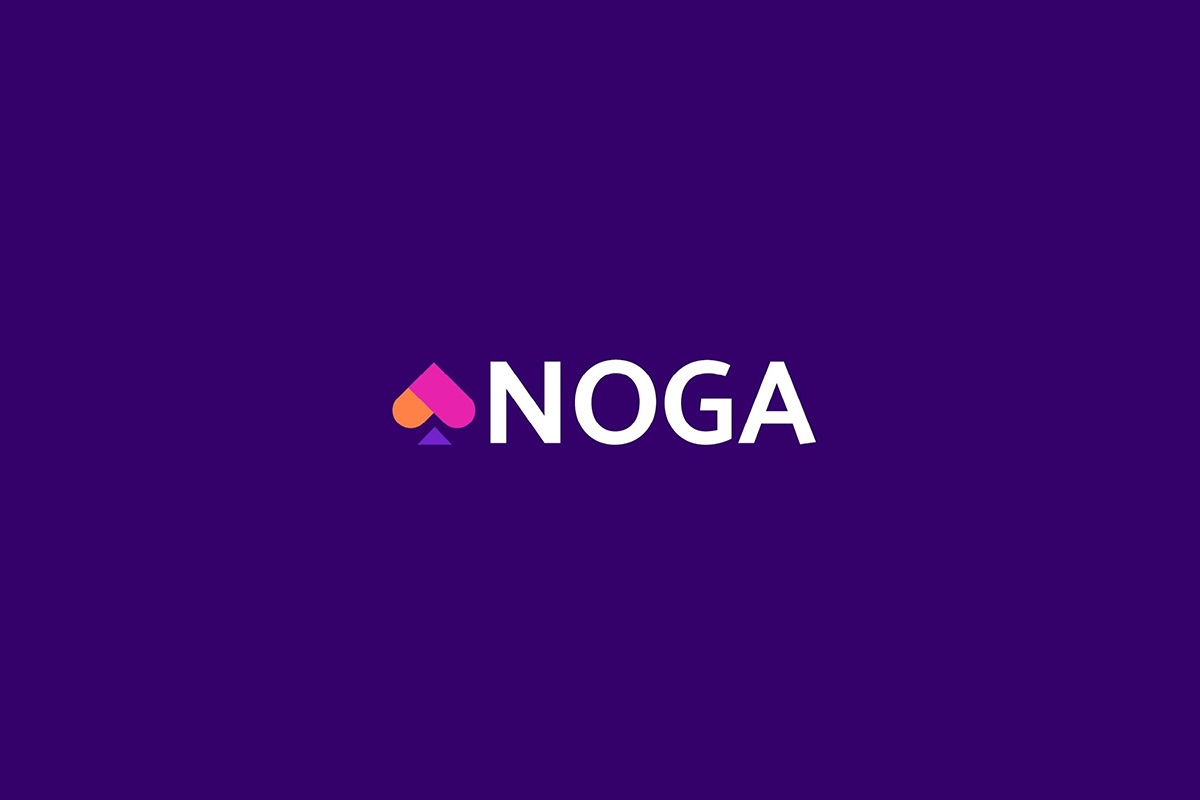 Reading Time:
< 1
minute
Bayton has joined the Netherlands Online Gambling Association (NOGA) as its newest member.
Bayton, which focuses primarily on the supply of casino games through a variety of brands, operates under a licence from the Malta Gaming Authority. The company owns 13 online casinos, with brands including Jackpot City Casino, Spin Casino and Lucky Nugget Casino.
NOGA is an organisation aiming to ensure regulated and safe gambling conditions. Other associate members of NOGA include bet365, Betsson, Betway, Entain, Flutter Entertainment, Kindred Group and Nuvei.
"We are delighted that Bayton has now joined the ever widening NOGA family. Bayton is the company behind some very well-known and popular online casino's and with their expertise and input NOGA can add yet even more international experience to the betterment of the Dutch market. NOGA sees Bayton's decision to join as a sign that indeed the industry is moving more and more towards full cooperation. We look forward to closely working together with them to the greater good of the Dutch gambling market," Peter-Paul de Goeij, Director of NOGA, said.
"We are excited to join NOGA as it provides an opportunity for those in the Dutch market to have a voice and hopefully facilitate a positive change in the perception of gaming. Our primary focus is the customer, and to help them play responsibly ensures that their experience is enjoyable and sustainable. By collaborating with other well-known operators and having open dialogue with regulators, we can improve systems for responsible gaming and co-ordinate our efforts to better prevent fraud and money laundering," Gregory Bettridge, Director of Bayton Ltd, said.