BetBlocker Welcomes RET Donation from Greentube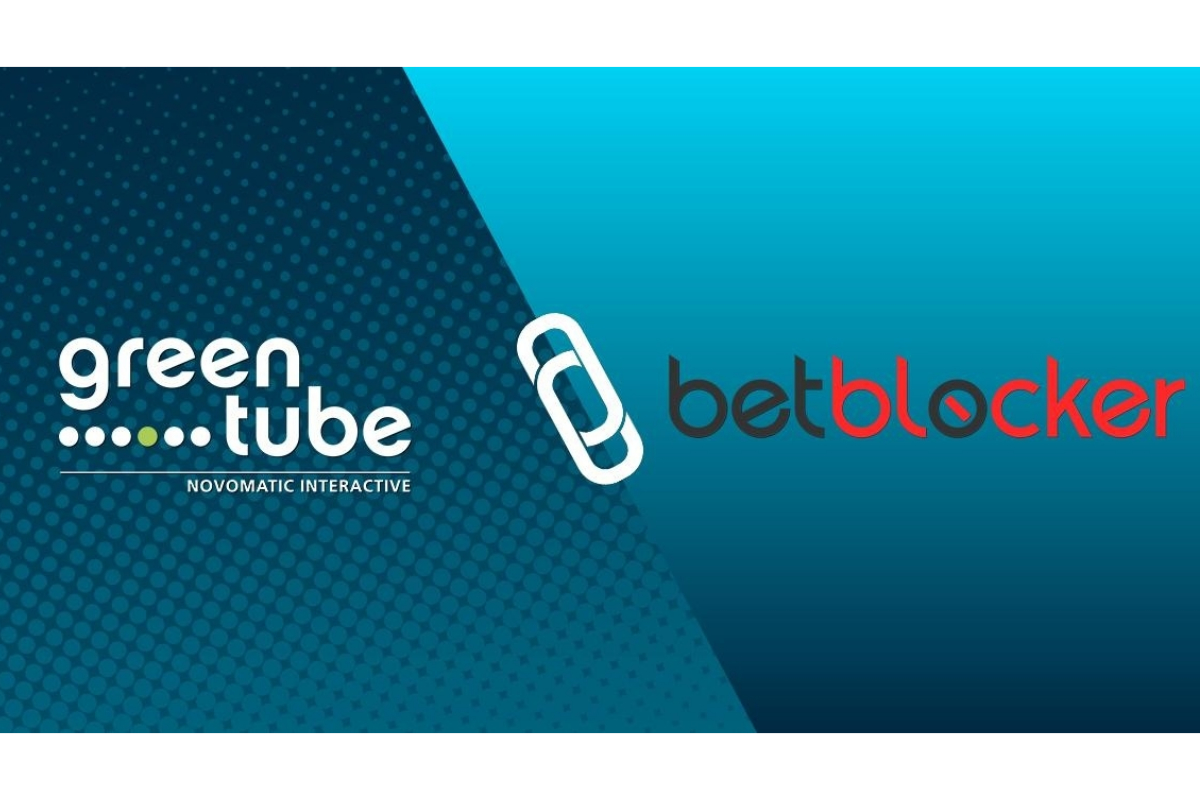 Reading Time:
5
minutes
Responsible Gambling charity BetBlocker is thrilled to announce a recent donation earlier this year from Greentube, a donation that will help fund improvements to the charity's iOS mobile app. BetBlocker relies on charitable contributions from industry players, government and corporate interests, and individuals wishing to help them in the fight against problem gambling.
Greentube, a gambling content provider and subsidiary of Novomatic, made the donation as part of its annual research, education and treatment (RET) programme. In taking this step Greentube have taken the initiative and an industry leading position in helping BetBlocker to assist their users in engaging with gambling in a responsible manner.
The Problem of Problem Gambling
The current lock down situation that is impacting large areas of the world and expected to continue for months to come seems likely to result in increased levels of problematic behaviour as large volumes of people are isolated within their homes, without their usual modes of entertainment. Excluding the sports betting markets – which have largely disappeared due to the cancellation of all major sports events – these factors are likely to result in increased uptake and engagement with online gambling. Marrying this with economic stress that a very large number of households will find themselves under and you sadly have very fertile ground for gambling addiction to grow and the potential damage it can cause during these challenging times could be significant.
Recent research (conducted before lock downs began) has shown a startling lack of knowledge about the tools available to help players engage with online gambling in an responsible fashion. Here are some compelling stats explaining why BetBlocker's work is so important:
46% of people surveyed had gambled within the last 4 weeks
96% of all online gambling occurs in the home (due to lock downs a far large number of people are now spending far more time in their homes)
Only 6% of those surveyed had ever self-excluded from a gambling operator
53% of those surveyed did not know what a self-exclusion was/entailed.
With such a high proportion of those engaging with online gambling unfamiliar with the tools available to help them engage with gambling in a healthy manner alongside the likely increased engagement that will result from lock downs, it is more important than ever that the entire industry works together to promote responsible gambling and protect vulnerable players.
Further supporting the supposition that the lock downs could result in increased problematic gambling behaviour, since the beginning of March, BetBlocker has seen more than a 40% increase in traffic visiting our site. Alongside this we have seen at least a fivefold increase in user contacts looking for assistance to remove the app so they can return to gambling. This clearly indicates that there is increased interest in a tool to help restrict online gambling.
Q&A – How the Greentube Donation Will Help
The best way to understand how the Greentube donation will help further BetBlocker's mission is to let them explain the opportunities they see. To that end, BetBlocker officials participated in a brief Q&A session to help supporters better understand what they are doing:
Q: Will the entire donation amount go to improving your iOS app?
Every penny that is donated to BetBlocker is spent on improving or maintaining the app. The Greentube donation is being invested in making the iOS app more challenging to bypass.
Every operating system has its own policies for developers that create different challenges to producing an effective and robust restriction. The simple facts are no operating system wants to allow any developer the facility to lock their app in place on the user's device. Malicious developers could exploit this functionality to develop virus or malware that once on a device could not be removed. But the very purpose of BetBlocker is to place a restriction between users and reengaging with gambling. One that cannot be removed when the user is vulnerable to relapsing. This makes our job in developing an effective service a challenging one.
The iOS platform is particularly restrictive in the actions they allow their developers to take and we are constantly working to find new ways to work within the allowed policies while still providing an effective block to users. We're far from perfect yet, but we are constantly working to improve the strength of the restriction.
We would love for the development teams at the various operating systems to step forward and work with us to ensure that BetBlocker provides the service that gambling addicts need – they could do a huge amount of good with very little effort – but to date while we have made efforts to talk to a number of platforms our enthusiasm has not been reciprocated.
Q: What kinds of improvements will be made to the app?
We cannot say too much on this front without educating our users as to potential weaknesses with the app. So let's just say that the upgrades will make it more difficult to remove the restriction put in place by the iOS app before the chosen restriction period has ended.
Q: How will those improvements help problem gamblers?
For any addict abstinence is a crucial part of recovery. Putting barriers between yourself and the activity that you are struggling to control can be a significant aid when working towards recovery. The harder we make BetBlocker to remove or bypass, the stronger the barrier between a gambling addict and re-accessing problematic behaviours.
Q: Are there any other improvements BetBlocker is looking at down the road?
We have a shopping list of improvements that we'd like to make to the app that are just waiting on funding coming in. These include:
– Putting together an alternative, stronger version of our desktop apps to allow users a choice between a more robust restriction and more flexible system use.
– Adding further profiles to allow for the functionality to restrict 'freemium' apps.
– Improving the activation process to make sure the set-up process is more intuitive and that the user is given the best possible information on the potential consequences of each selection.
– Providing information live on site showing how many users are currently using the app. This would both demonstrate how many people are helped by any donation and ensure that potential new users feel less alone, providing understanding that there are thousands of other people with the same issues.
Q: How can problem gamblers avail themselves of BetBlocker services?
Simple – visit https://betblocker.org/ and from the homepage you can download our app for the Android, iOS, Windows, Apple, Linux or Fire OS.
Q: Is there a cost associated with the app?
The app is entirely free to all users. It's also free and without strings for all operators who would like to build it into their Responsible Gambling information/policies. Support via a donation would certainly be appreciated, but is not required to make use of the app by any means.
Q: How can gambling operators help BetBlocker fulfil its mission?
The most obvious way is via donations. BetBlocker is not a massively expensive project to run but it does require funding and we always welcome any donations sent our way. Donations also count towards the UKGC license RET contributions so also help operators meet their license requirements. This year we've already received donations from Greentube, L&L Europe, White Hat Gaming and even an affiliate marketer – CasinoGuide – and these have been put to great use improving the service.
Beyond this however, the simplest way that operators can support the BetBlocker project is by including information about the service in their Responsible Gambling literature. This costs the operator nothing but ensures that vulnerable players can find a service that is free to help them take control of their gambling.
About BetBlocker.org
BetBlocker.org is a charitable organisation established to help relieve the burdens caused by gambling through the prevention of problem gambling. The organisation's main tool is software that can be downloaded and installed to prevent online devices from gaining access to gambling sites. The software is offered free of charge to both consumers and gambling operators. It is funded through charitable contributions.
1X2 Network Integrates its Slots and Table Games with L&L Europe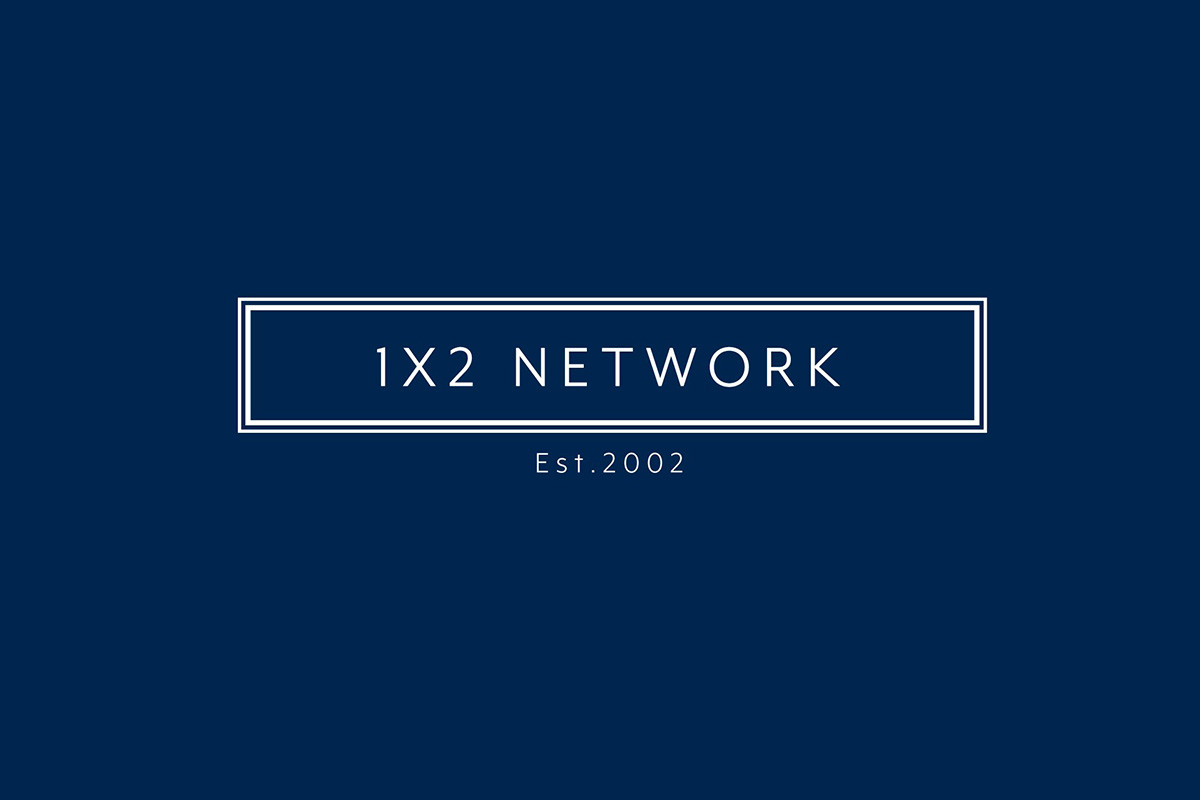 Reading Time:
2
minutes
1X2 Network has integrated its fun and thrilling slots and table games with L&L Europe and its popular online casino brands.
Players at sites such as All British Casino, Fun Casino, Yako Casino, Hyper Casino and Race Casino will now be able to access chart-topping titles from the developer's 1X2gaming and Iron Dog Studio subsidiaries.
"We are delighted to see slots and table games from 1X2gaming and Iron Dog Studio land in game lobbies across L&L Europe's incredible brands including its latest casino offering, Race Casino. Our games have been designed to deliver the most entertaining experience to players while also giving them the chance to win big. Each of our games has something different to offer, starting with the Book of Undead and its horror theme," Kevin Reid, Chief Commercial Officer at 1X2 Network, said.
"We believe our games will prove to be hugely popular with players across L&L Europe's brands in markets such as the UK and Sweden and look forward to integrating additional titles under what will be a hugely successful partnership for both parties," Kevin Reid added.
"We have been wanting to add 1X2 Network to our game portfolio for some time now, so it's great to see the first in a series of games from 1X2gaming and Iron Dog Studio land in our lobbies for the first time. Its slots and table games are incredible fun to play and boast an impressive production value that our players will love. Of course, the chance to win big is also a huge part of the appeal and for this reason we believe 1X2 Network will become one of our most popular providers. In conjunction with the quality games, 1X2 Network provides players with a seamless, user friendly interface ensuring the games are accessible for all," Jan Wienk, Marketing Manager at L&L Europe, said.
Kindred to Acquire Blancas NV from Rank Group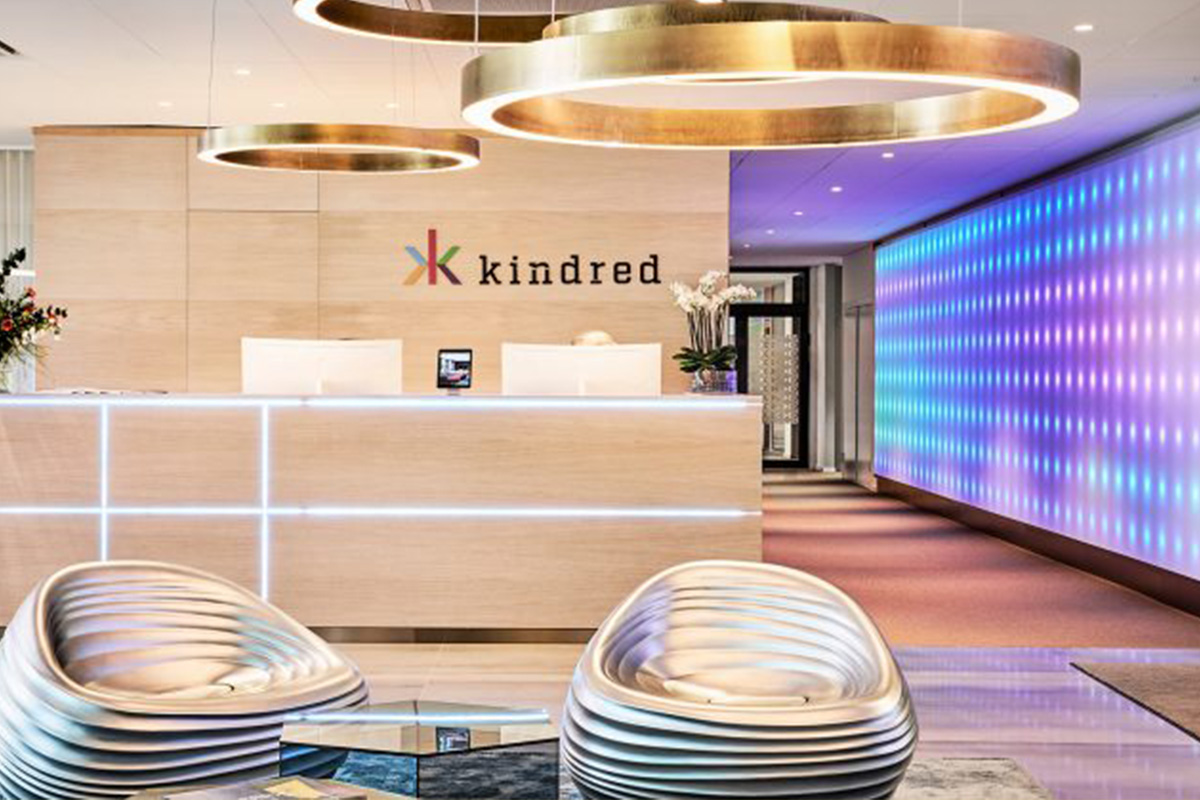 Reading Time:
< 1
minute
Kindred has entered into an agreement to acquire Blankenberge Casino-Kursaal (Blancas) NV from The Rank Group.
Blancas NV is the license holder and operator of the Blankenberge casino, which is one of the nine land-based casinos operating in Belgium. The company is owned by The Rank Group since 1998.
The acquisition price is GBP 25 million on a cash free and debt free basis and will be settled in cash upon completion.
The acquisition demonstrates Kindred's long-term commitment towards the Belgian market and gives Kindred direct access to one of the nine casino licenses, which allows Kindred to continue to offer a broad offering to its Belgian customers. Blancas NV will be operated as a separate entity within the Kindred Group under the leadership of the current management team led by Dominique De Wilde.
The acquisition is subject to customary regulatory approvals and is expected to be completed in Q4 2020.
WorldMatch Partners with Versailles Casino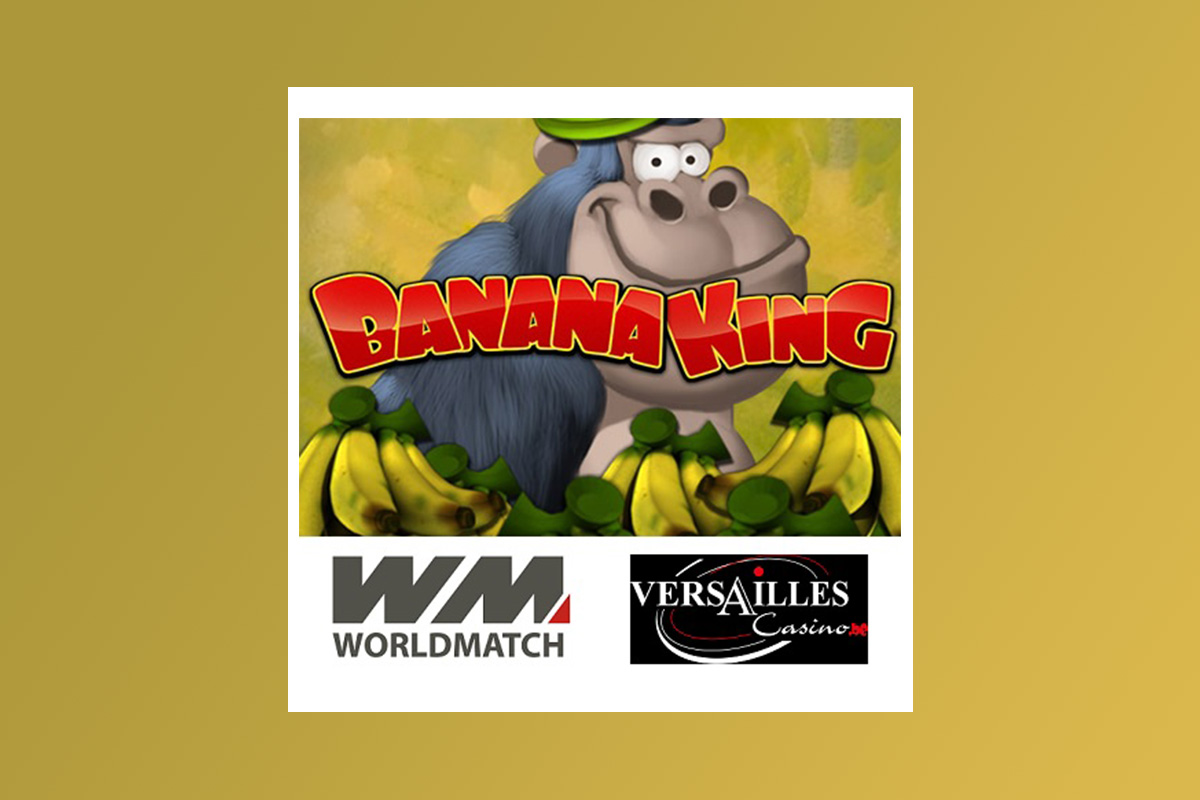 Reading Time:
< 1
minute
Online gaming expert WorldMatch has entered into a partnership with the Versailles Casino. As per the deal, WorldMatch will provide content to the extensive network of operators that can access the Versailles platform in the regulated Belgian market.
"We are very pleased to have them as partners and we strongly believe that they will create added value for our company and strengthen our presence in European regulated markets," Andrea Boratto, Chief Executive of WorldMatch, said.
"We are very excited to be able to be present in the market that the internet represents and we have done it in the best possible way with a partner of choice which promises a fruitful and successful partnership," Versailles Casino management said.