eSports betting vs classic sports betting in North America, a hot topic at Sports Betting & Casino Summit North America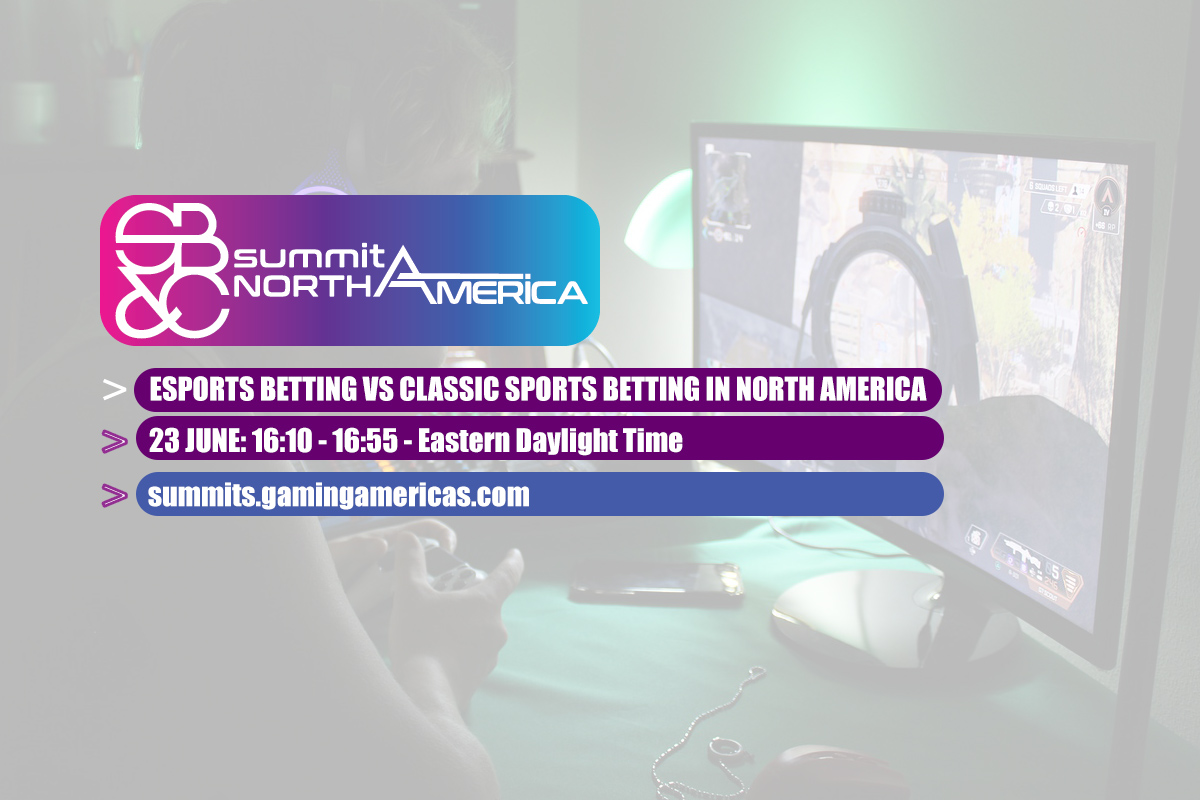 Reading Time:
4
minutes
All major sports leagues have been postponed and most of the major sports leagues have been cancelled until further notice – more and more countries are banning major events, fewer and fewer sporting events are taking place. But how should sports betting providers react when enthusiastic betting customers, who want to pursue their hobby, no longer have an offer to bet on? What can you do as a provider who wants to remain relevant and maintain a corresponding offer for your players?
The answers are Virtual Sports (betting on virtual sports events) and eSports (betting on competitions in computer games).
Bets on popular online video games such as League of Legends, Dota 2, Starcraft 2 and CS: GO can hardly be ignored on today's betting market. Especially in the target group of under 30s, eSports are becoming more and more popular and are now being broadcast 24 hours a day via channels such as Twitch. The worldwide turnover on eSports betting amounts to more than USD 1.8 billion, a figure that is all the more impressive considering the comparatively small fan base. But eSports are steadily gaining more fans, on the one hand due to an aging target group and on the other hand due to an increasing awareness.
The top players themselves, who are comparable in their professionalism and skill to professional soccer or tennis players, are now activating more fans than the Superbowl, for example. The Intel Extreme Masters eSports tournament in Katowice, Poland welcomed more than 173,000 spectators on site and 46 million online in 2019. With prize pools of up to USD 100 million (Fortnite World Cup 2019), player salaries are in no way inferior to those of many professional footballers.
Just like with traditional sports, bets are placed on individual teams and players in eSports. Due to the large number of different types of eSports, the resulting number of betting markets is enormous – the simplest and most suitable betting type for beginners, of course, remains the bet on the overall winner of the game.
The offer of eSports betting is growing steadily – and since it is already common in eSports to play without an audience (most of the season matches are held in small studios), eSports events are a great alternative to the sports events that are currently being canceled.
Depending on the legislature of the respective target market, eSports can complement their offer and are becoming increasingly important. Particularly during the current crisis, interest in eSPorts is likely to experience a rapid increase.
The top industry companies have all confirmed their interest to join the Sports Betting & Casino Summit North America (Virtual Conference), which will open its virtual doors between 23-24 June.
The virtual seats are limited, so hurry and register now to secure your seat(s)! REGISTER HERE
And among the many topics, we are putting together a special panel discussion which is titled "ESPORTS BETTING VS CLASSIC SPORTS BETTING IN NORTH AMERICA"
The panel discussion will be joined by leading experts such as J Moses (Investor & Board Advisor of Bet.Works), Grant Johnson (CEO at Esports Entertainment Group), David McDowell (Chief Executive Officer and Co-Founder at FSB​) and Mark Robson (Co-Founder at Champion Sports​). The discussion will be moderated by Marek Suchar (Head of Partnerships at Oddin.gg).
J Moses
Investor, Advisor at Bet.Works
I have nearly 40 years of experience in sports, entertainment, technology, betting & games as a CEO, Founder, Investor, Advisor, Producer & a Director for public & private businesses around the world.
Currently I am hyper focused on the confluence of Technology, Games, eSports, Sports, Betting and Entertainment.  I serve as a Director at Take-Two Interactive (Nasdaq: TTWO), publisher of Rock Star, 2K & Private Division Games.  I'm also an investor & Board Advisor of Bet.Works (sports betting), ReadyUp (eSports team building), Prize Payments Pro (eSports), and SimulMedia.
After Princeton, I had the dream job of working at ABC Sports where I worked on sporting events around the world, including 4 Olympic Games.  I spent 2 years as Special Assist to Roone Arldege, President of ABC News & Sports.
Grant Johnson
CEO at Esports Entertainment Group
Grant Johnson, B.A., Chairman and CEO, Esports Entertainment Group
Grant has served as Chairman and CEO of Esports Entertainment Group since 2015, where he oversaw the Company from its' inception as an esports wagering company long before most of the world knew of the existence of esports, to a successful NASDAQ IPO and $8.4M raise in April 2020.
His experience in online gambling came from 1996 to 1999 where has Vice President of Vancouver based Starnet Communications International, Inc. a recognized leader in the Internet gambling industry. As Vice President of Business Development, Mr. Johnson led Starnet's sales team and was a driving force behind Starnet's leading market position in the B2B sector of the Internet gambling industry.
Mr. Johnson was instrumental in the business development activities at Starnet and was directly involved in establishing many of Starnet's strategic industry partnerships. A subsidiary of Starnet, World Gaming, still exists today.
David McDowell
Chief Executive Officer and Co-Founder at FSB
David is the co-founder and CEO of FSB.  FSB was established in 2007 with the vision to build the industry's first highly automated sports betting platform driven by live data.  The company has become established as a leading B2B solutions supplier best known for its live sports betting technology and as a pioneer of delivering fully managed trading services.
Mark Robson
Co-Founder of Champion Sports
Mark Robson is the co-founder of Champion Sports, an innovative sports betting platform licensed by the Isle of Man Gambling Supervision Commission. Over the last 15 years, Mark has held a number of high-profile positions within the iGaming industry, including the Head of eGaming for the Department of Economic Development on the Isle of Man.
Marek Suchar
Head of Partnerships at Odding.gg
Marek Suchar, Head of Partnerships at Odding.gg started his career in financial services where he held senior and managerial roles in various areas including business development and sales. His passion for esports brought him to the industry, specifically to the betting vertical. Leveraging the newest technologies at Oddin, Marek aims to significantly improve the engagement within esports betting and build partnerships that will shape the future of esports and esports betting.
Do not miss this unique opportunity to attend a virtual conference that gathers all North American gaming industry experts for 2 days of discussions and networking. Register your seat now!
NetEnt expands in the US with BetMGM deal for the newly regulated market in West Virginia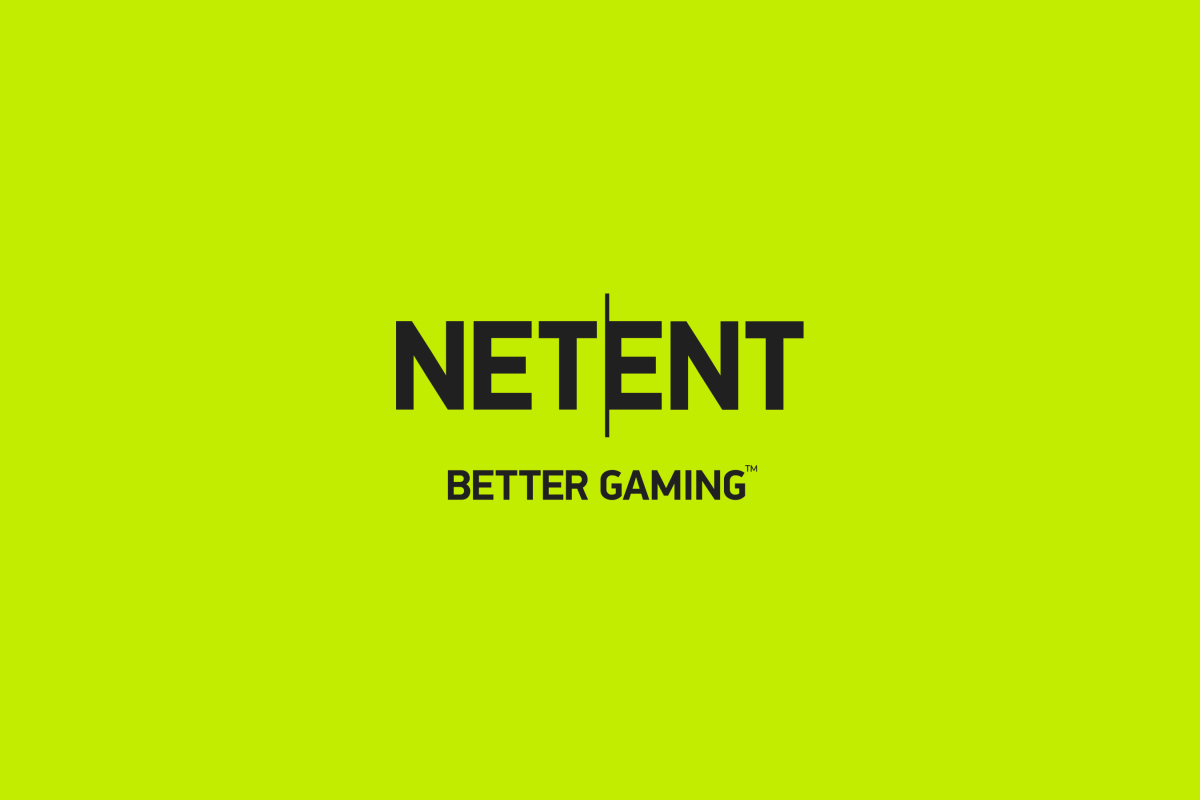 Reading Time:
< 1
minute
NetEnt is set to launch its award-winning games in West Virginia with iGaming operator BetMGM. This marks NetEnt's first entry into the Mountain State.
NetEnt has teamed up with fast-growing iGaming group BetMGM in a partnership that is set to further increase the supplier's reach in key US markets. Backed by GVC Group and MGM Resorts, BetMGM is soon to launch NetEnt content in West Virginia, which opened the doors to online casinos on July 15, marking the first time NetEnt's internationally renowned content will be available in the market. NetEnt recently received a temporary license from the regulating authorities in West Virginia.
The agreement follows a strong period of growth for NetEnt in the US, after recently reporting triple-digit increases in quarterly gross gaming revenue in both Pennsylvania and New Jersey.
"BetMGM's rapid success in the US has been impressive and shows no signs of slowing down, making this a significant deal for our company as we continue to expand across the country," says Brian Kraft, NetEnt Vice President Commercial, Americas. "Thanks to the strong performance of our games locally, the US is now a major revenue driver for NetEnt and we look forward to working with BetMGM to accelerate growth of both our businesses."
Matthew Sunderland, VP Gaming at BetMGM, said: "We have already seen great success with NetEnt content in New Jersey. Their team really understand what appeals to gaming customers and I am positive this will serve as a major advantage as we strengthen our existing casino offering in West Virginia."
IWG signs brand licensing agreement with Alchemy3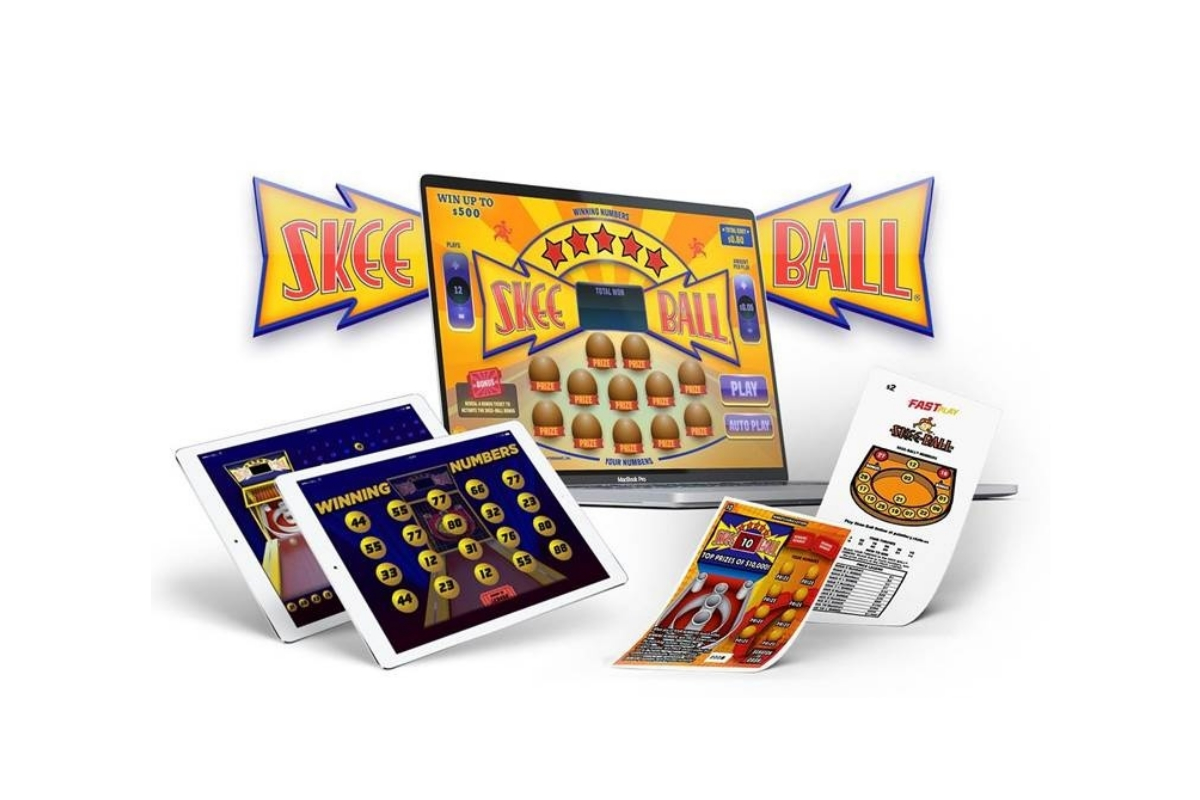 Reading Time:
< 1
minute
eInstant supplier to expand its omnichannel catalog
IWG, the world's leading instant win games supplier to WLA/NASPL lotteries, has partnered with lottery marketing services provider, Alchemy3, to develop omnichannel licensed games for the North American lottery market.
As part of this new partnership, IWG will combine its industry standard eInstant mechanics with Alchemy3's wide range of popular brands to create games that bridge lotteries' retail and digital sales channels.
Already, IWG and Alchemy3 have launched a SKEE-BALL® game with the Pennsylvania Lottery that is simultaneously offered in digital eInstant, retail Scratch-Off, Keno, and Fast Play formats. Players can play SKEE-BALL® in one of the retail versions, and collect a promotional code that awards free play of the online version.
Together, IWG and Alchemy3 have plans to expand into IWG's North American lottery client network through its Progressive Play RGS. Partnering with Alchemy3 allows IWG to enhance and diversify its product portfolio, providing its lottery partners with established content and themes.
Rhydian Fisher, IWG CEO, said: "This is an exciting partnership for us that will enable us to deliver high impact, omnichannel offerings to our ever-growing partner list. Branded games are a great way to connect play across retail and digital. We're sure that Alchemy3's popular brands along with our proven industry expertise will result in exciting new eInstant and cross-channel experiences."
Jeffrey Schweig, President at Alchemy3, said: "We're thrilled to be working with the team at IWG and can't wait to see the launch of these new games in the North American lottery market. The Company is highly-regarded for delivering the best eInstant games to the lottery sector and we're confident players will come to love the new concepts that they will be developing over the coming months."
Gaming Americas Weekly Roundup – September 7-13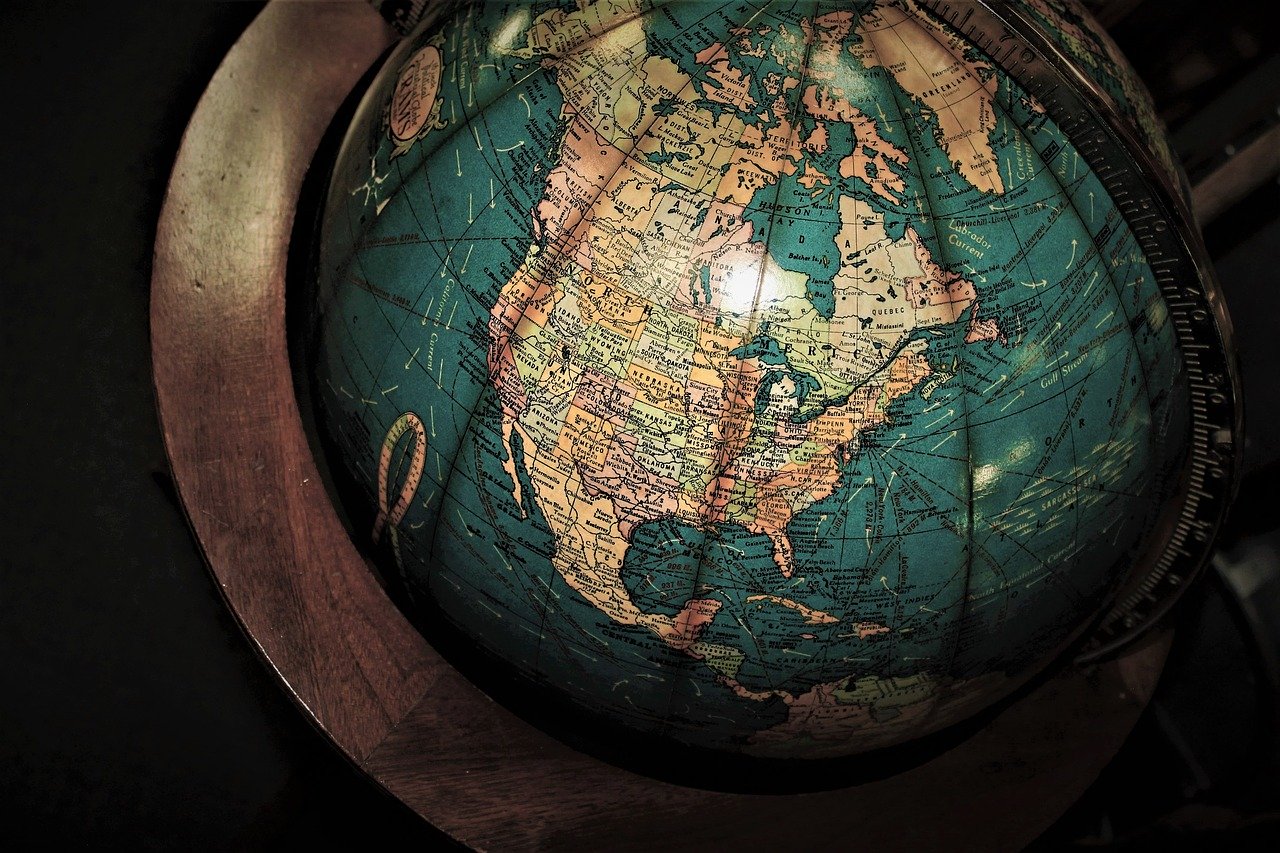 Reading Time:
2
minutes
Welcome to our weekly roundup of American gambling news again! It was again an eventful week in the USA, despite the still-active virus attack.
Here, we are going through the weekly highlights of the American gambling industry which include new partnerships and latest acquisitions. Read on and get updated.
Latest News
The Delaware County Council has established a new body named Delaware County Internet Gaming Revenue Authority to manage the distribution of funds from online gaming to public projects and services. The five members of the body are Doreen Storey, Frances Sheehan, Stefan Roots, Paul Johnson and Ronald Evans.
The Michigan Gaming Control Board has approved the New Jersey-based Gaming Laboratories International (GLI) as the first independent test lab for iGaming and mobile sports betting in Michigan. MGR has become the only authorised company that tests and certifies iGaming and mobile sports betting in the state.
Great Canadian Gaming Corporation has provided an update on the status of its operations in Canada. On March 16, the company suspended operations of all its properties to contribute to the containment of COVID-19. Great Canadian will reopen its 11 properties in Ontario on September 28 as part of Ontario's Stage 3 framework for the reopening of its economy. In New Brunswick, the Company will be reopening its Casino New Brunswick property on September 28 as part of New Brunswick's COVID-19 recovery plan. In Nova Scotia, where casinos have been granted the ability to reopen, the Company continues to work with the Nova Scotia Gaming Corporation on preparations required for the reopening of the Company's two Nova Scotia properties. In British Columbia, Great Canadian's properties remain closed as mandated by the provincial government.
New Partnerships
G2 Esports, a well-known entertainment and esports company, has signed a major commercial partnership with Pringles, the popular American snacks brand. As per the agreement, G2 Esports will join hands with Pringles and EA Sports on the latest series of G2's talent search series Making The Squad, which is an eight-part content series based on Electronic Art's iconic football video game, FIFA 21.
iGaming platform provider BtoBet has signed an agreement with Toplay for its integration on Rappi, a popular e-commerce platform in Latin America launched in July 2019. BtoBet's Colombian partner, Megapuesta, has already been migrated to Rappi's betting platform.
Sportsbook technology supplier FSB has signed a deal with Sports IQ, an odds feed provider. As per the agreement, the clients of FSB will now benefit from Sports IQ's pre-match and in-play markets for all the major leagues, namely the National Football League (NFL), National Basketball Association (NBA), Major League Baseball (MLB) and National Hockey League (NHL).
Learfield IMG College, the holder of media rights of the University of Colorado Athletics, including the Colorado Buffaloes team, has inked a five-year deal with PointsBet, a Denver-based international gaming operator. As per the agreement, PointsBet will become a corporate partner of the Colorado Buffaloes.
New Acquisitions
Simplicity Esports and Gaming Company has acquired four franchisee-owned esports gaming centers in an all stocks deal.
Monkey Knife Fight, the rapidly growing fantasy sports gaming platform in North America, has bought the stakes of FantasyDraft, a daily fantasy sports site, for an undisclosed sum. As per the deal, MKF will absorb FantasyDraft's assets and significant user base.