The British Red Cross and Lottoland launch digital scratchcard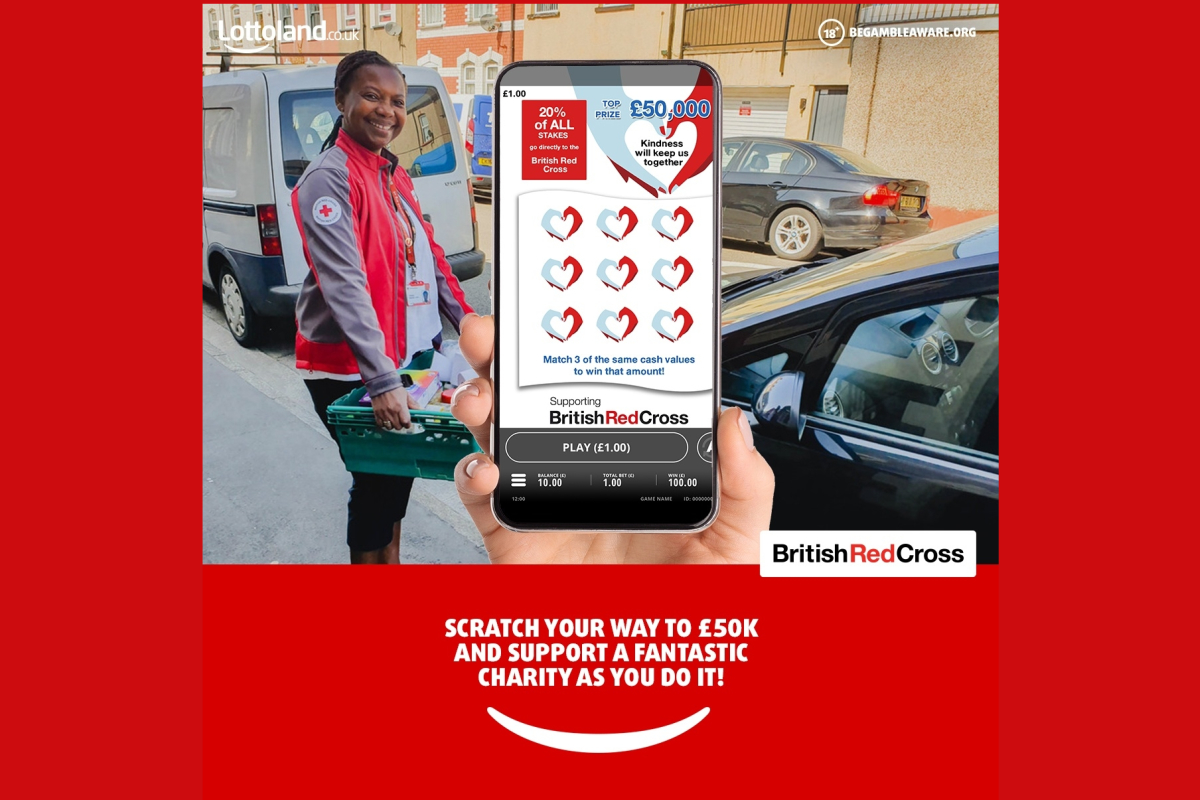 Reading Time:
2
minutes
Leading online lotto betting operator, Lottoland, has launched a scratchcard in partnership with the British Red Cross. The digital scratchcard is available to play on the Lottoland UK site and has a top prize available of £50,000 with 20p of every £1 stake going directly to the British Red Cross.
For over 150 years, the British Red Cross has been responding to conflicts, natural disasters and individual emergencies, in the UK and around the world. They enable vulnerable people in the UK and abroad to prepare for and withstand emergencies in their own communities.
Anna Lovell, Head of Corporate Partnerships at the British Red Cross said: "We are delighted to be launching this digital scratch card with Lottoland. Their support alongside all our partners means we can continue our vital work to reach and protect the most vulnerable people during times of crisis."
Lottoland CEO Nigel Birrell said: "The British Red Cross is such an important charity and we are really proud to be able to launch a scratchcard in support of this great cause, and the work that they do.
"As a business, we are always looking for ways to offer our customers more choice through our games and lotto product. This scratchcard is something we are delighted to be offering, by providing an option for those who want to play for a chance to win, as well as supporting a good cause."
Earlier this month, Lottoland also launched its charity lotto betting game in the UK, called Win-Win Charity Lotto, with a jackpot of £250,000 for every draw. As Lottoland's first charity focused lotto in the UK, 20p of every pound bet is donated to four charities – British Red Cross, Hospice UK, Keep Britain Tidy, and The Marine Conservation Society.
Launched in 2013, Lottoland has grown rapidly to become the world leading online lotto betting provider, allowing people to bet on the outcome of lotteries from around the world.
For more information about the new scratchcard launched in partnership with the British Red Cross, please click here: https://www.lottoland.co.uk/scratchcards/britishredcross

NSoft's Slingshot 6 casino game enhanced with Progress bar feature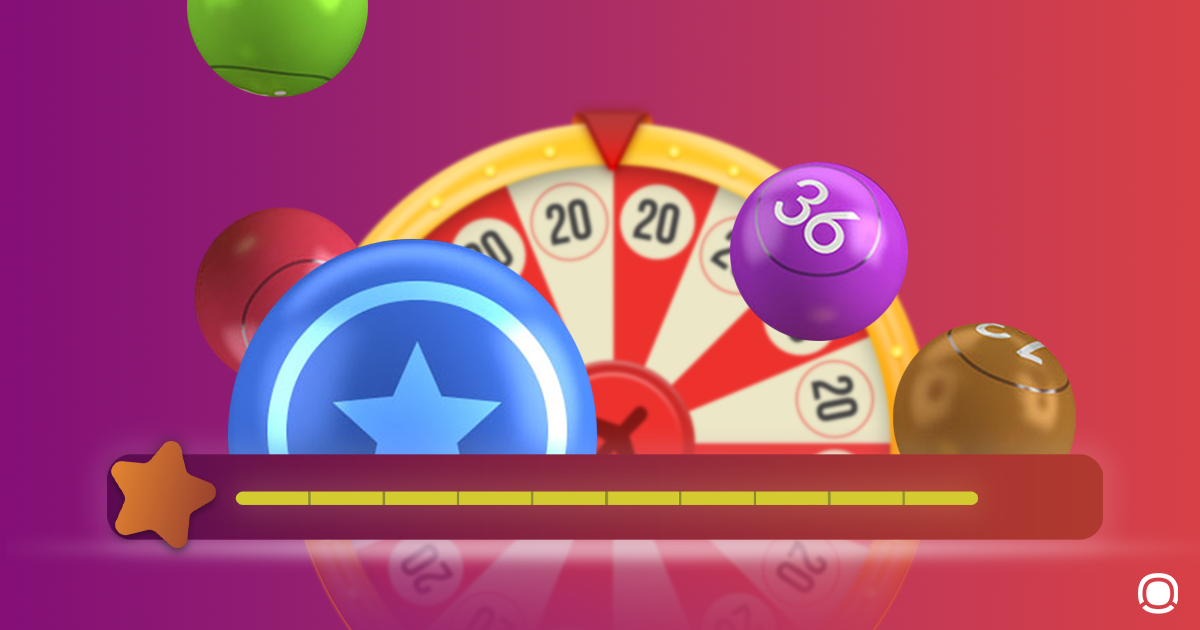 Reading Time:
< 1
minute
Last year NSoft had released Slingshot 6, a spin-based version of our blue-chip Lucky Six. Since then casino enthusiasts worldwide have been enjoying the thrills of this on-demand game. 
Developed for the online channel, Slingshot 6 is fast and engaging. The game offers two-click bet placement, and various bonus opportunities and features a highly interactive dashboard with easy-to-play options, audio incentives, and stats followed by a dynamic spin visualization with modern UI.
Now our Casino team has taken a step further in improving the overall user experience of Slingshot 6 and driving engagement by enhancing it with the Progress bar feature. 
For our clients, the player retention is increased as the Progress bar feature ensures the growth of an average number of rounds played per player. The starting numbers are more than optimistic as it shows a 230% increase in rounds per player.
The players can earn extra profit with the help of multipliers during the game, with the max odd: x 125.000. 
How to trigger Slingshot's Progress bar feature?
During the gameplay, as the players are collecting game stars, they have to collect one, two, or more stars to make a progress and kickstart the Progress bar feature. 
Then the pop-up window appears with two lucky wheels, one for a multiplier, and one for a number of free spins. The multiplier ensures extra earnings. The bar would reset to zero after a player quits his session and the player starts collecting stars all over again. Details about the Progress bar feature are shown in the Help menu. 
iGB Live! Masterclass: Insights for Experts in iGaming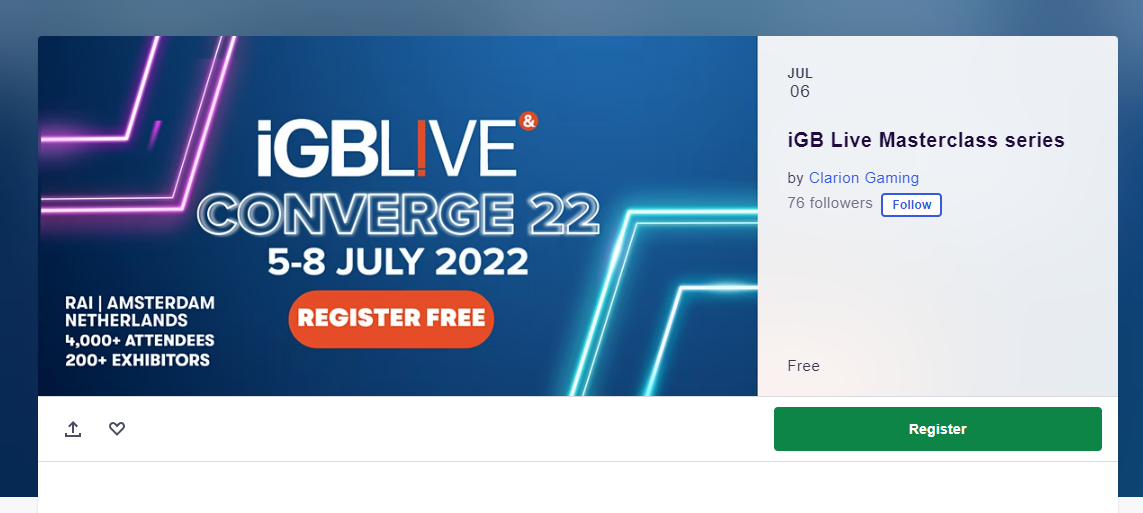 Reading Time:
2
minutes
Answering the thirst for in-depth expert industry insight, organisers of iGB Live (5-8 July, Amsterdam RAI) have confirmed the addition of two new free-to-attend Masterclasses, each limited to just 30 attendees. The Masterclasses delve into a single subject at a level never-before offered at a conference.
Justin Deaville, who has worked with many of the UK's leading brands, including Aviva, PaddyPower, Ladbrokes, SkyBet, the Financial Services Forum and the Foreign Office will lead the Advanced SEO Masterclass – an interactive workshop and discussion analysing changes and opportunities from Google's May core update, and focusing on taking advantage of Google Features to outrank the competition. His masterclass is for advanced SEOs, and requires delegates to already have a solid understanding of the SEO basics. Besides exploring ways to advance in the SERPs, the Masterclass will also look to maximise efficiency as an SEO.
The second Masterclass will be led by Eric Frank of Odds On Compliance. As the former Group Compliance Officer for The Stars Group, Eric managed global compliance teams and served as the principal legal advisor for regulatory, licensing and compliance matters in the United States, Latin America and Asia. His Masterclass, 'Demystifying the USA affiliate license' is a 3-hour, step-by-step workshop demonstrating to small and medium sized affiliates how to cost-effectively make and win an affiliate application in the United States. It will walk delegates through the process of obtaining the requisite licensure in the United States to operate as an affiliate, and will show through state-by-state examination, cost benefit analysis, and walking through a demonstration application, that businesses from Europe and beyond can become active in the booming US gaming and betting market.
Curated by Clarion Gaming Chairman and 25-year industry veteran Michael Caselli, the iGB Masterclass format answers a need for in-depth analysis and problem solving. He explained: "iGB Masterclasses are in-depth lectures, made to small groups of attendees who are interested in learning everything they can about a key topic or how to solve a specific problem. Masterclasses are very specialized and niche, and it is precisely that which makes them so valuable for our attendees that are already experts in their fields. There is nowhere else in our industry where experts can gather, learn, examine and discuss their topics at such a level. I believe that it is our duty to continue to deliver content that provides insight and value to our most loyal and expert guests.
"We have chosen Advanced SEO and USA Affiliate Licensure for two very different reasons. Advanced SEO was an obvious necessity as iGB Live! attracts some of the best SEOs in the world. We needed something that went way beyond the basics to service these incredible experts.
"USA Affiliate Licensure was chosen because it is a subject that even expert affiliates find cryptic and laden with misunderstanding. Most affiliates wouldn't believe that they could become an Authorised affiliate in New York for less than a $1,000 investment, in this Masterclass we will show you that you can. Attendees will see that becoming a legal affiliate in the United States is within their budget and in their interest.
"Being able to work with experts such as Justin Deaville and Eric Frank for months to create the highest level content we have ever organized has been an education in itself. Anyone attending either Masterclass will leave impressed, once again, with what they can learn at an iGB conference!"
The Advanced SEO Seminar, is being held on 6th July (13.30 – 17.30)
Demystifying the USA affiliate license, is being held on 7th July (13.30 – 17.30).
EveryMatrix selected as the Online Provider for the National Lottery of Malta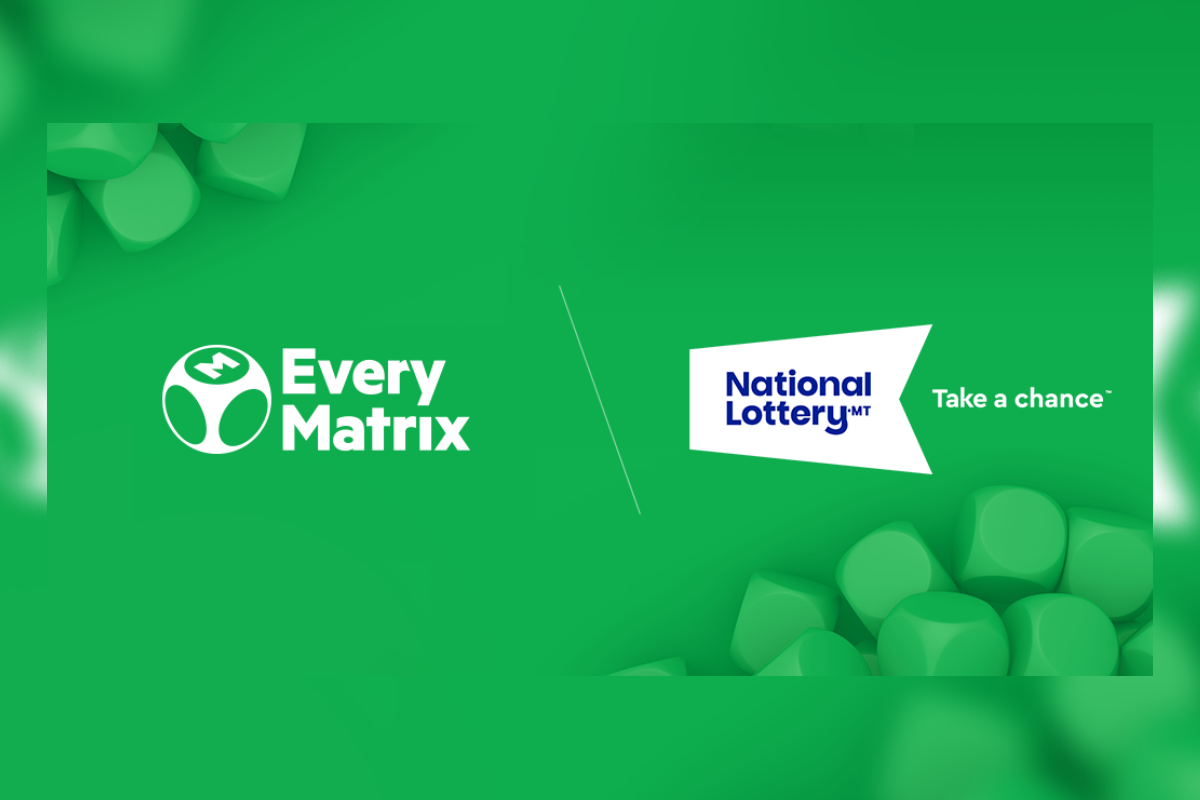 Reading Time:
2
minutes
iGaming software provider EveryMatrix and National Lottery plc, a subsidiary of IZI Group plc, have signed an agreement through which the supplier has been selected to provide online games to the Maltese National Lottery.
National Lottery plc recently won the concession to manage and operate the national lottery of Malta. For the first time in 18 years, the Maltese National Lottery will be run by a fully-owned Maltese company.
National Lottery plc chose International Game Technology (IGT) as its lottery technology provider, and EveryMatrix will supply the lottery with its suite of online products. EveryMatrix will integrate the IGT retail transaction engine into its CasinoEngine solution, the iGaming Integration Platform, via IGT's Aurora Anywhere, making all of the National Lottery's draw-based games available online, on both desktops and mobile devices.
Ebbe Groes, Group CEO of EveryMatrix, says: "We are very proud to be able to support National Lottery plc in this way. We believe the benefits delivered by our system will enable the national lottery to safely channel Maltese players away from illegal or abusive secondary lotteries. The integration of the world's no. 1 lottery system provider speaks volumes about the performance of our platform."
Franco DeGabriele, CCO of National Lottery plc, comments: "After 18 years since the privatisation of the national lottery of Malta in 2004, the lottery will be operated for the first time by a wholly-owned Maltese company, whose mission is to provide the market with a service that is local, innovative and of the highest levels of quality.
"We will invest in the systems to ensure the service offered meets the highest standards and is built on the most rigorous compliance frameworks. Our digital innovation will put Malta on the global map, and we will work closely with the authorities to eradicate all forms of lottery abuse."