TalentX Gaming (TXG) Names Amber Howard As Head of Talent Division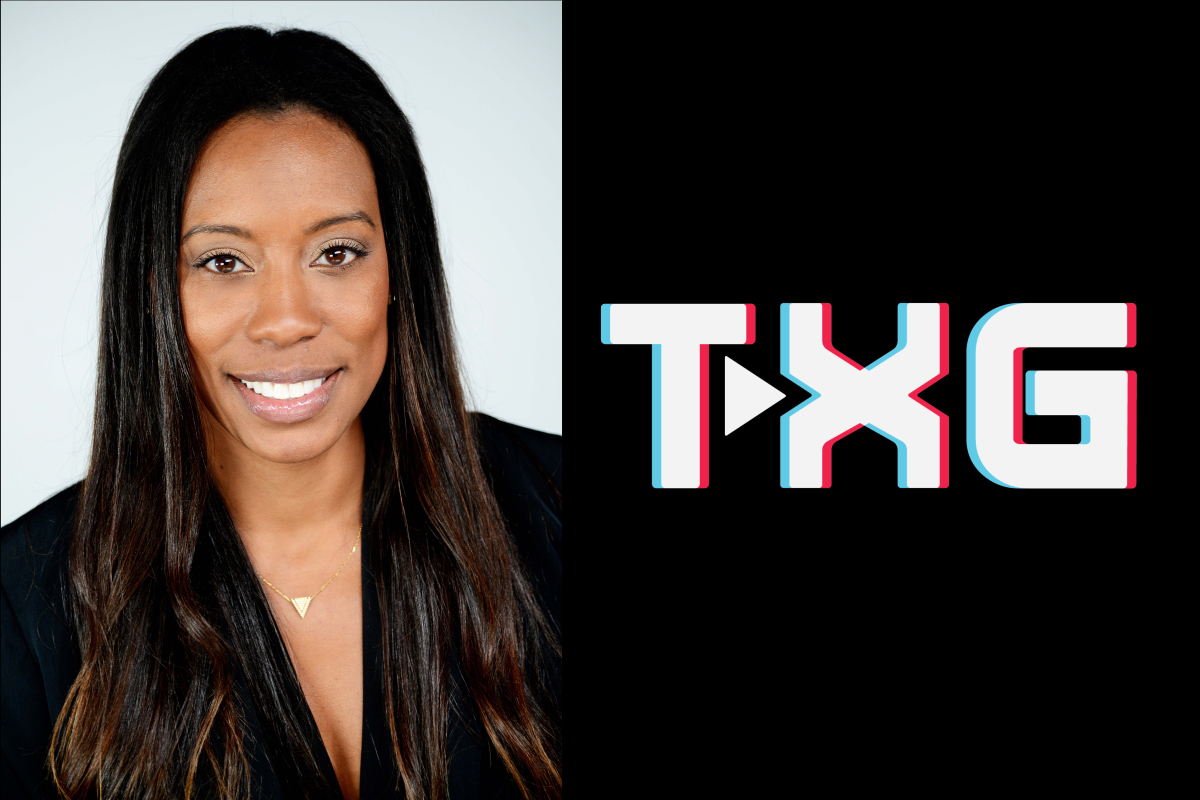 Reading Time:
3
minutes
Pioneer in esports and gaming talent management joins TalentX Gaming, a joint venture of ReKTGlobal and TalentX
Former Abrams Artists Agency talent agent Amber Howard has been named Head of Talent at TalentX Gaming (TXG), a talent management company specifically built for gaming and esports athletes and streamers. TXG is the brainchild of esports leader ReKTGlobal, the owner and operator of Team Rogue and Call of Duty League's London Royal Ravens, and creator management phenom TalentX Entertainment, best known for its "creator-first" mentality and meteoric and unprecedented success with TikTok's top creators. As leader of TalentX Gaming's Talent division, Howard will serve as a driving force in attracting and growing a diverse, A-list roster of esports athletes and gaming influencers, creators and streamers, helping to develop talent and take their careers to new heights.
"TXG's commitment to always put its creators first really struck a chord with me and made it an easy decision to join the company. Gamers have been underrepresented for too long even though the talent and esports industries are booming. We have an amazing opportunity to bring more visibility, monetization and growth to this community of creators," Howard said. "My recruiting strategy has always been to keep it open and diverse, and to look for and work with creators and brands that break the mold. I envision a deep and balanced roster of creators who represent the diversity of the entire gaming community in gender, accessibility, and culture."
Howard brings a stellar roster of diverse talent to TXG including Harris Heller of Alpha Gaming, P2istheName, and female powerhouses like Latina gamer Natalie "ZombiUnicorn" Casanova, pro ballerina turned gamer Mari "AtomicMari" Takahashi, and Soleil "Ewok" Wheeler, the inspiring 14-year-old deaf Fortnite pro gamer who Howard signed on as the first female gamer to join FaZe Clan.
Howard is also bringing GAMEMASTER, the ultimate gaming reality competition set to air on Prime Video to TXG. Created by an Emmy, Telly, Global Media and Addy award-winning production team, the show pits 12 amateur gamers, handpicked from thousands of applicants, against each other. The gamers live together in one house to compete for $100,000, a gaming contract and the title of the next gaming super star.
At Abrams, Howard led the charge in expanding the agency's focus on esports and gaming by creating its own dedicated department for talent. Prior to joining Abrams, Howard worked in the esports and gaming department at Warner Brother's digital gaming arm, Machinima, where she brought the industry into more traditional verticals
of content branding and entertainment by overseeing talent development and engagement, while launching a variety of new gaming opportunities.
Howard is known for developing A-list client rosters and spearheading a slew of talent and brand partnership opportunities for branded content and digital-traditional crossover. Some of her most notable deals include traditional crossover projects like FOX's Kicking & Screaming and casting for Machinima's property Transformers: Combiner Wars, and brand deals with Apple, Epic Games, Paramount and HyperX's Heroes ambassador program.
"We founded TalentX with a 'Creator First' philosophy, and as such, we work hard to ensure that each division is helmed by leaders with a long record of success in their respective fields," said TalentX Co-Founder and CEO of TXG Jason Wilhelm. "We're excited to have Amber on board to help take our creators – and TalentX Gaming – to
the next level."
In May, digital-driven entertainment phenom TalentX Entertainment expanded into the gaming world when it partnered with esports leader ReKTGlobal to launch a new joint venture – TalentX Gaming. TXG combines the "creator first" talent development and social media monetization prowess of TalentX – a company that took the influencer management industry by storm by growing a roster of the top one percent of TikTokkers in just six months, including members of the company's recently created Sway House, which racked up 1 million followers on their group TikTok account in the first month – with ReKTGlobal's position as a global esports leader that bridges the gap between the multi-billion-dollar esports industry and the worlds of music, entertainment and traditional sports. The ReKTGlobal ownership team includes musical artists Steve Aoki, Imagine Dragons and Nicky Romero, pro athletes Rudy Gobert, Landon Collins and Taylor Fritz, and lead investor Nick Gross. As owner and operator of the championshipwinning esports powerhouse Team Rogue and the London Royal Ravens Call of Duty franchise, ReKTGlobal is a groundbreaker in esports, content creation and marketing.

NODWIN GAMING BRINGS THE EXCLUSIVE HINDI BROADCAST OF APAC LAST CHANCE QUALIFIERS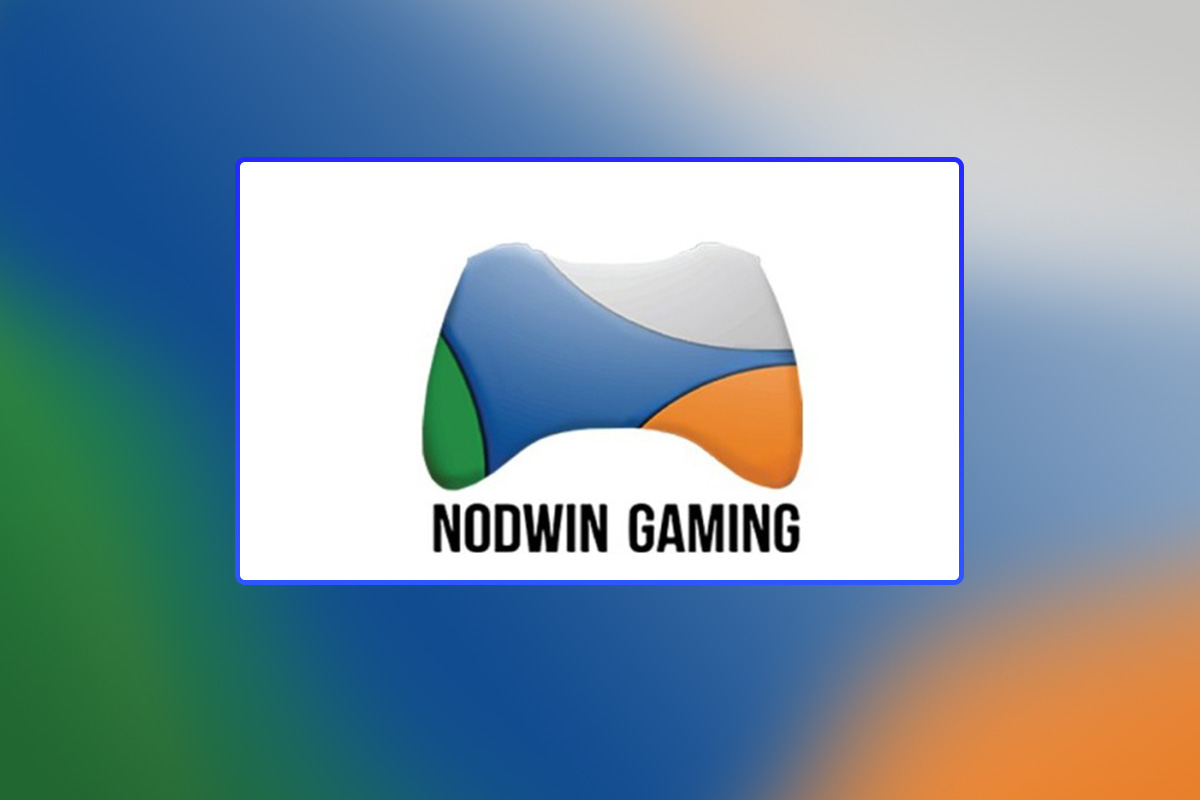 Reading Time:
2
minutes
The Hindi broadcast will run on Nodwin Gaming YT channel from 11-17 October
South Asia's Leading esports company NODWIN Gaming is all set to do the exclusive Hindi broadcast of the Asia Pacific Last Chance Qualifiers dated from 11-17 October on Nodwin's official Youtube channel.
The APAC LCQ will play the best teams from Korea, Japan, China, Southeast Asia and South Asia in the penultimate qualifiers for the Valorant Champions Tour. The South Asia region saw an open door to the APAC LCQ through the Valorant Conquerors Championship by Nodwin Gaming that earned the winner a slot in the qualifiers for VCT. Indian team Global Esports emerged victorious and advanced to the APAC LCQ.
For the first time in PC esports history, South Asia witnessed a total peak viewership of 60K and garnered 6 million views for the whole tournament. Out of which 76.6% was for the Hindi broadcast alone. The hype and the reception for the India qualifiers and the Grand Finals were phenomenal considering the number of people tuning in to watch the matches. The Grand Finals of VCC happened to be El-Classico, the synonym for the greatest rivalry in the Indian Valorant circuit between Global Esports and Velocity Gaming. The tournament ended with Global Esports winning 3-2 in a nailbiter. From losing India Qualifier #1 to winning the title, GE won hearts and praises from all around the world. We will get to see them competing in APAC LCQ for a slot in VCT.
"APAC LCQ is taking the finest team forward and we can't wait to see how the competition pans out. After giving a great reception for VCC, I'm sure the fans will be eager to watch the LCQ as well and what could have been better than a dedicated Hindi broadcast by Nodwin itself. Let's make our presence felt. All the best to the lads at Global Esports, make us proud", said Akshat Rathee, MD & Co-Founder, NODWIN Gaming.
"LCQ broadcast in Hindi is a great way to bring our community together to cheer for Global Esports, and when you have the entire region rooting for you, anything is possible! Personally, I am a big fan of Global Esport's journey so far and I will definitely be rooting for them on the Hindi broadcast on Nodwin Gaming's channel. Do drop by to send some luck to the boys. All excited to see some Skrossi supremacy", said Sukamal Pegu, Publishing Leader, India & South Asia, Riot Games
The hype created from the Valorant Conquerors Championship by NODWIN Gaming solidified the region's presence in the global map of Valorant esports and its journey in the VCT.
The exclusive Hindi broadcast is aimed at bringing a local flavour to great competition for the ardent lovers of the game and the tournament in India.
Epic Esports Events Announces Dota 2 Champions League Season 4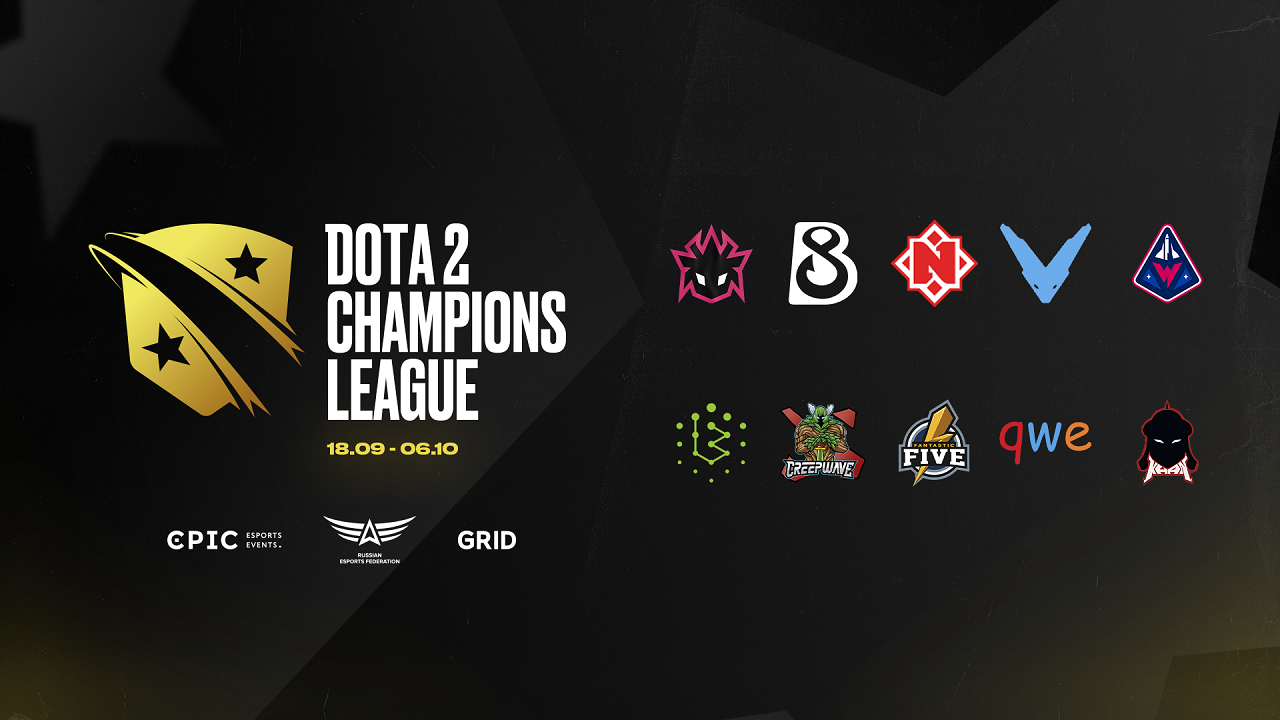 Reading Time:
< 1
minute
The tournament operator Epic Esports Events with the support of the Russian Esports Federation will hold Dota 2 Champions League Season 4. The tournament will be held from September 18 to October 6, where teams will draw a prize pool of $50.000.
Dota 2 Champions League Season 4 participants:
D2CL Season 3 Winner — V-Gaming;

B8;

PuckChamp;

Fantastic Five;

Nemiga Gaming;

Brame;

Winstrike Team;

Creepwave;

The Open Qualifier winners — Khan and qwerty.
The group stage matches will be played in the Round Robin system in the bo3 format.
The group stage participants with the highest number of points will advance to the playoff stage, where they will compete in Double Elimination bracket, in the bo3 format up to and including the semifinals. The final match will be played in the bo5 format.
Qualifier matches will be Single Elimination bo1 up to the semifinals, from then teams will play bo3.
The Dota 2 Champions League tournament series started on July 19. 5 championships will be organized with a total prize pool of $250.000. The Russian-language tournaments broadcast is conducted by the RuHub Studio, you can follow them on the studio's channel on Twitch and on VKontakte social network. Broadcasts in English are held on The EsportsBible (TEBTV) platform. Epic Esports Events has also furthered their partnership with GRID esports who remain as the exclusive data partner for each tournament in the series. GRID will continue using their technology to improve the viewing experience across the broadcasts.
WePlay Esports Invitational: Initial Results and Photo Tour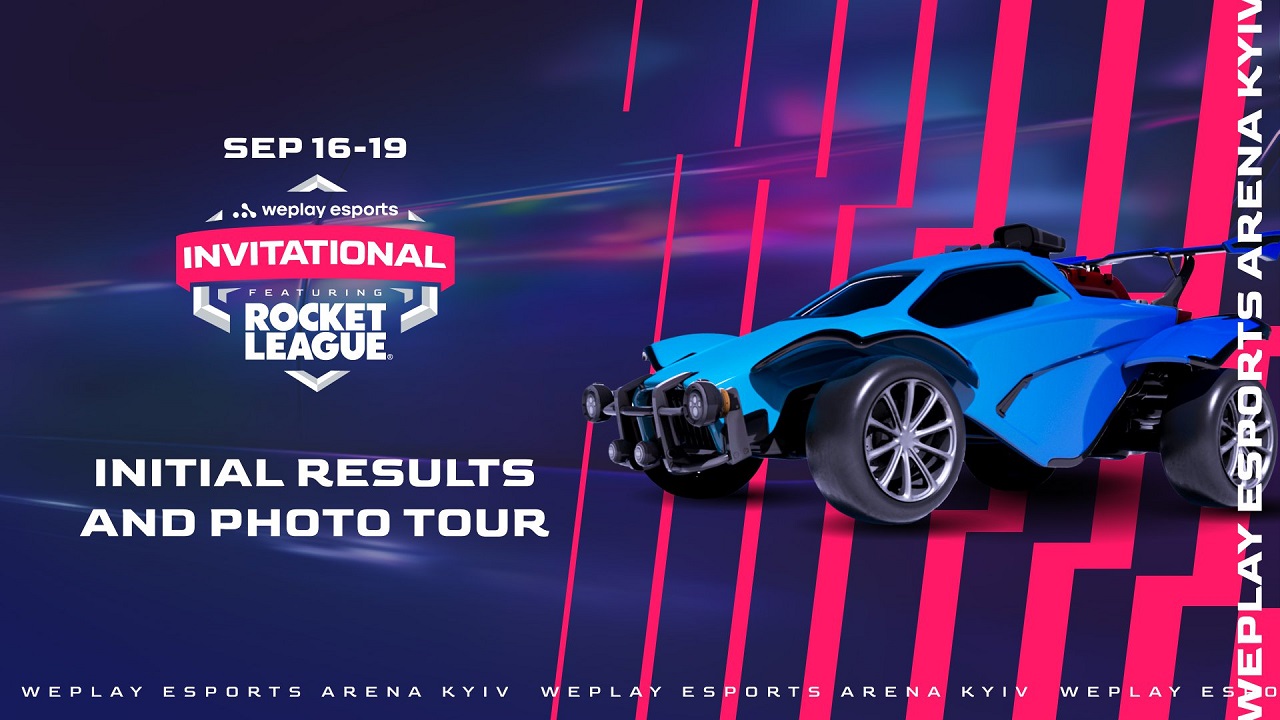 Reading Time:
< 1
minute
On September 16, the first Rocket League tournament hosted by WePlay Holding kicked off at the WePlay Esports Arena Kyiv. All participating teams have already shown their skills in the matches, and here are the results.
The first tournament day of the WePlay Esports Invitational featuring Rocket League began with the quarterfinals between the teams of each region in a Bo7 format.
Results of the first game day — EMEA:
Team BDS 4 : 0 Sandrockgaming
Vodafone Giants 0 : 4 Guild Esports
Team Vitality 4 : 0 Dignitas
SMPR Esports 2 : 4 Karmine Corp
Results of the first game day — NA:
Spacestation Gaming 3 : 4 Shopify Rebellion
ENVY 0 : 4 FaZe Clan
G2 Esports 4 : 1 Rogue
The General NRG 4 : 1 Soniqs
The WePlay Esports Invitational is the first Rocket League tournament hosted by WePlay Holding with the support of Psyonix. The tournament is to take place on September 16–19, 2021, with a total prize pool of $100,000.