TalentX Gaming (TXG) Names Amber Howard As Head of Talent Division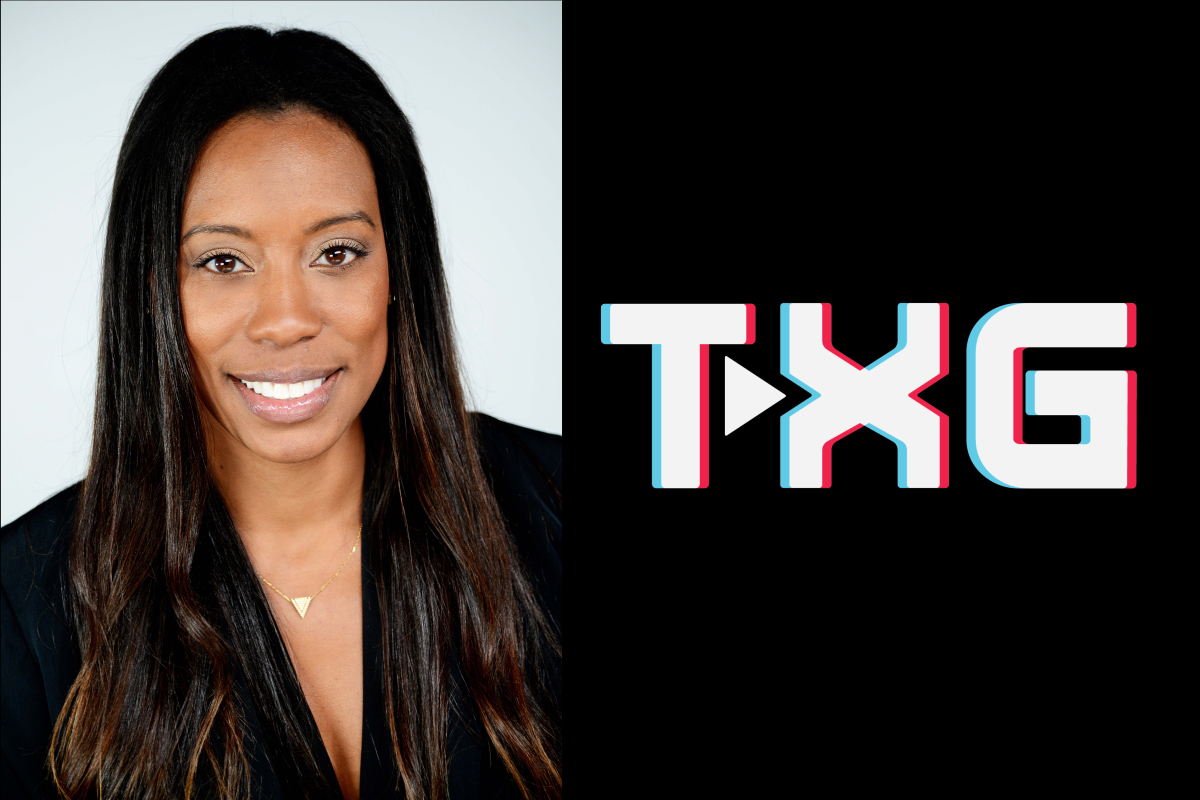 Reading Time:
3
minutes
Pioneer in esports and gaming talent management joins TalentX Gaming, a joint venture of ReKTGlobal and TalentX
Former Abrams Artists Agency talent agent Amber Howard has been named Head of Talent at TalentX Gaming (TXG), a talent management company specifically built for gaming and esports athletes and streamers. TXG is the brainchild of esports leader ReKTGlobal, the owner and operator of Team Rogue and Call of Duty League's London Royal Ravens, and creator management phenom TalentX Entertainment, best known for its "creator-first" mentality and meteoric and unprecedented success with TikTok's top creators. As leader of TalentX Gaming's Talent division, Howard will serve as a driving force in attracting and growing a diverse, A-list roster of esports athletes and gaming influencers, creators and streamers, helping to develop talent and take their careers to new heights.
"TXG's commitment to always put its creators first really struck a chord with me and made it an easy decision to join the company. Gamers have been underrepresented for too long even though the talent and esports industries are booming. We have an amazing opportunity to bring more visibility, monetization and growth to this community of creators," Howard said. "My recruiting strategy has always been to keep it open and diverse, and to look for and work with creators and brands that break the mold. I envision a deep and balanced roster of creators who represent the diversity of the entire gaming community in gender, accessibility, and culture."
Howard brings a stellar roster of diverse talent to TXG including Harris Heller of Alpha Gaming, P2istheName, and female powerhouses like Latina gamer Natalie "ZombiUnicorn" Casanova, pro ballerina turned gamer Mari "AtomicMari" Takahashi, and Soleil "Ewok" Wheeler, the inspiring 14-year-old deaf Fortnite pro gamer who Howard signed on as the first female gamer to join FaZe Clan.
Howard is also bringing GAMEMASTER, the ultimate gaming reality competition set to air on Prime Video to TXG. Created by an Emmy, Telly, Global Media and Addy award-winning production team, the show pits 12 amateur gamers, handpicked from thousands of applicants, against each other. The gamers live together in one house to compete for $100,000, a gaming contract and the title of the next gaming super star.
At Abrams, Howard led the charge in expanding the agency's focus on esports and gaming by creating its own dedicated department for talent. Prior to joining Abrams, Howard worked in the esports and gaming department at Warner Brother's digital gaming arm, Machinima, where she brought the industry into more traditional verticals
of content branding and entertainment by overseeing talent development and engagement, while launching a variety of new gaming opportunities.
Howard is known for developing A-list client rosters and spearheading a slew of talent and brand partnership opportunities for branded content and digital-traditional crossover. Some of her most notable deals include traditional crossover projects like FOX's Kicking & Screaming and casting for Machinima's property Transformers: Combiner Wars, and brand deals with Apple, Epic Games, Paramount and HyperX's Heroes ambassador program.
"We founded TalentX with a 'Creator First' philosophy, and as such, we work hard to ensure that each division is helmed by leaders with a long record of success in their respective fields," said TalentX Co-Founder and CEO of TXG Jason Wilhelm. "We're excited to have Amber on board to help take our creators – and TalentX Gaming – to
the next level."
In May, digital-driven entertainment phenom TalentX Entertainment expanded into the gaming world when it partnered with esports leader ReKTGlobal to launch a new joint venture – TalentX Gaming. TXG combines the "creator first" talent development and social media monetization prowess of TalentX – a company that took the influencer management industry by storm by growing a roster of the top one percent of TikTokkers in just six months, including members of the company's recently created Sway House, which racked up 1 million followers on their group TikTok account in the first month – with ReKTGlobal's position as a global esports leader that bridges the gap between the multi-billion-dollar esports industry and the worlds of music, entertainment and traditional sports. The ReKTGlobal ownership team includes musical artists Steve Aoki, Imagine Dragons and Nicky Romero, pro athletes Rudy Gobert, Landon Collins and Taylor Fritz, and lead investor Nick Gross. As owner and operator of the championshipwinning esports powerhouse Team Rogue and the London Royal Ravens Call of Duty franchise, ReKTGlobal is a groundbreaker in esports, content creation and marketing.
PUBG MOBILE Global Championship Grand Finals Day 2: Alpha 7 Take The Lead, D'Xavier In Close Second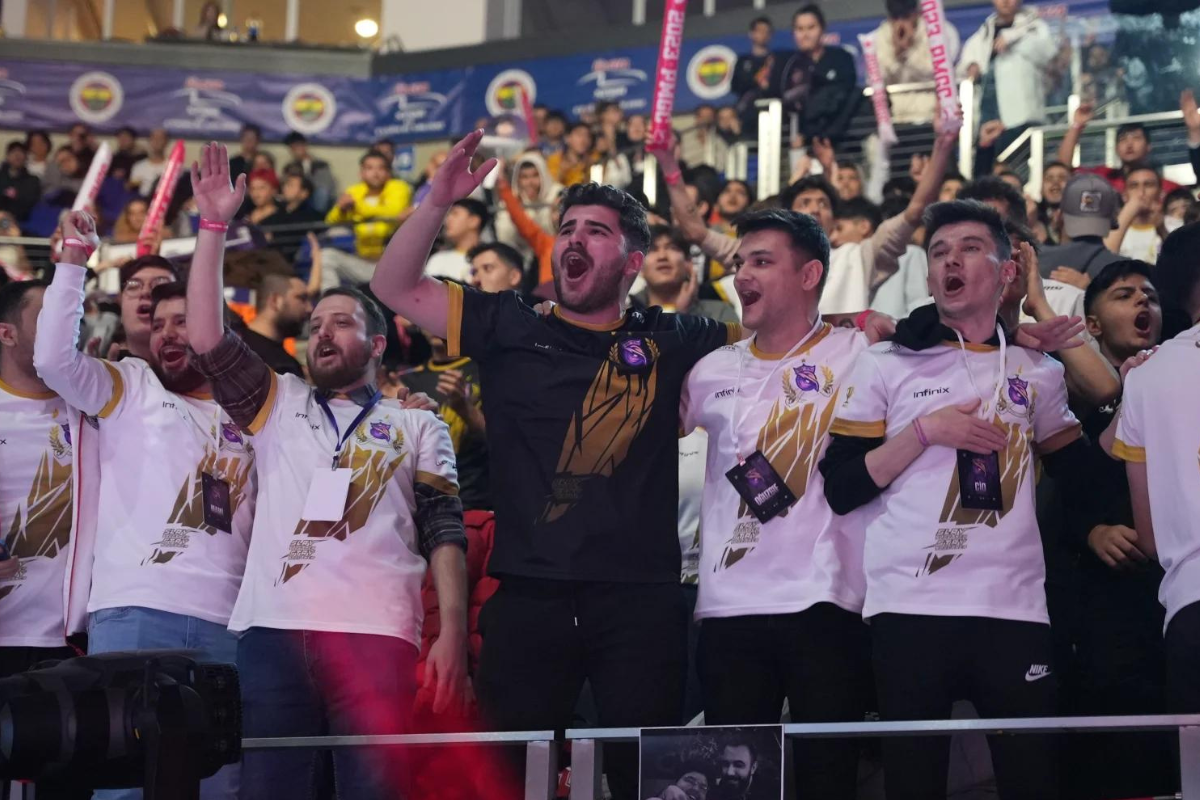 Reading Time:
2
minutes
Today saw the second day of the 2023 PUBG MOBILE Global Championship Grand Finals, live from Istanbul, Türkiye, which featured more exciting action as Alpha7 took the competition lead early and stayed on top. They are now closely followed by D'Xavier, who had a day to remember as they stormed through the six matches with two victories and four top-three placements. Day two also saw IHC ESPORTS climb from sixth place to third as they racked up eliminations. Finally, local team S2G had a day to forget, as a series of early knockouts moved them down from third to eighth position.
The winner of the first PMGC 2023 match, Alpha7, entered day two with the same level of ferocity, taking first place again in the day's opening match. This time however they were able to keep their momentum at an even higher level, following up with a second and third-place finish later in the day. After twelve matches, the team stands at 114 points, a clear 13 points from second place.
It was not just first place that saw a team change. D'Xavier was on fire throughout day two, as they moved up from eighth place to second by taking two winner winner chicken dinners, two more top three placements, and only one finish outside of the top five. The team from PMSL SEA used these six matches to make a statement. Tomorrow they are coming to win it all!
D'Xavier were not the only team to make huge surges up the leaderboard, as IHC ESPORTS ended day two in third place, after a sixth-place finish in day one. While they did not secure a victory, an aggressive strategy that saw them take 14 eliminations in the final match allowed them to make their way into the top three.
Stalwart Esports, while unable to match the strong showing of Alpha7, still put on a good display with another consistent run of finishes all within the top ten. A lack of a victory set them back to forth place, however only 8 points now separates them from second place, and with six matches to go they are still within striking distance of the PMGC crown.
Even with the support of the crowd local team S2G were unable to replicate their day one performance. Only able to get in the top ten during one of the six matches, they fell from third place down to eighth. While they still have one final day of competition, their hopes of replicating last year's success may no longer be possible with a current total of 61 points.
4Merical Vibes, Team Weibo and FaZe Clan rounded out the top eight, taking fifth, sixth and seventh place with 90 points, 89 points and 68 points respectively.
We now approach the final day of the 2023 PUBG MOBILE Global Championship Grand Finals, with only six matches separating these teams from marking their name in the history books. Players from across the globe, representing countries thousands of miles apart, will all compete for the chance to be named PUBG MOBILE World Champion.
UNITED KINGDOM TO HOST 2024 PUBG MOBILE GLOBAL CHAMPIONSHIP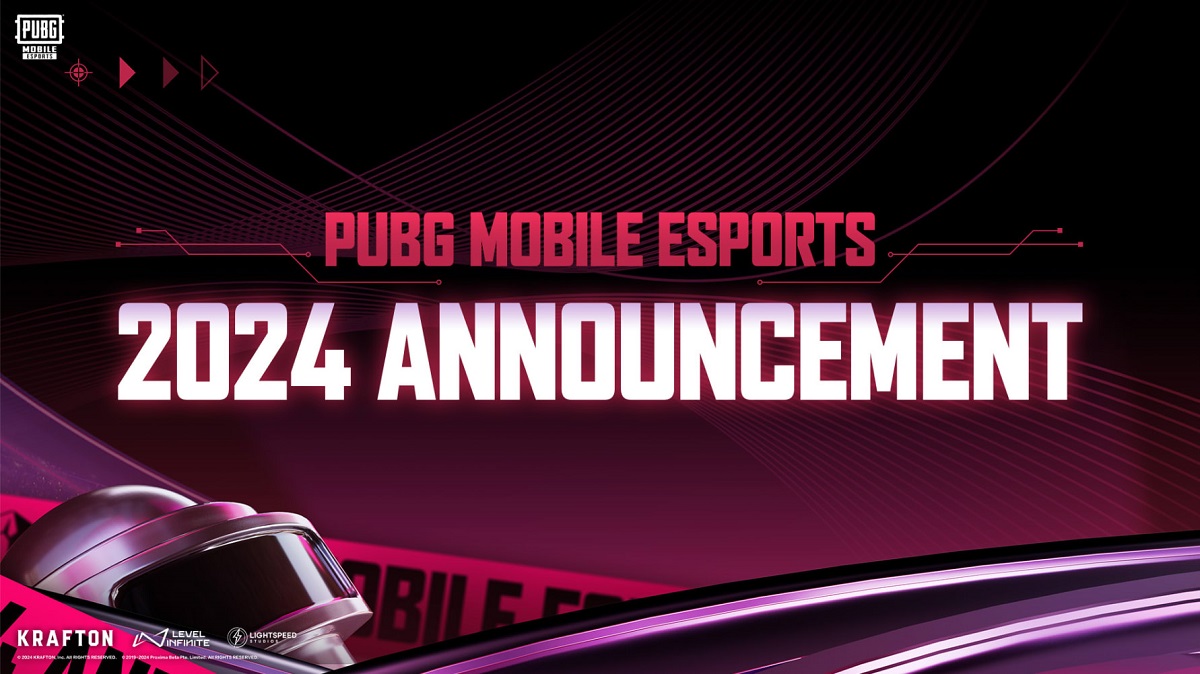 Reading Time:
< 1
minute
PUBG MOBILE Esports is thrilled to announce that the 2024 PUBG MOBILE Global Championship (PMGC) will be held in the UK, taking place live next December with a $3 million prize pool. The first time a major PUBG MOBILE event has been hosted in the UK, this tournament will bring local fans a unique opportunity to see the very best skill that the world has to offer. This news comes ahead of this year's 2023 PUBG MOBILE Grand Finals in Istanbul.
James Yang, Senior Director of PUBG MOBILE Global Esports, announced the news during the opening ceremony of the 2023 PMGC Grand Finals, with the exact UK location to be revealed at a later date. This is the first time a major PUBG MOBILE event has been held in the country and the first in Western Europe since 2018.
The highlight of the PUBG MOBILE Esports calendar, the PMGC brings together dozens of teams from around the world to compete in the ultimate showcase of talent. This year's Grand Finals are taking place this weekend in Istanbul, Türkiye, where the final sixteen teams remaining in the competition will battle it out to become PUBG MOBILE World Champion.
Joining next year's PMGC in the top tier of PUBG MOBILE Esports events, as well as next year's midseason tournament in Riyadh, Saudi Arabia, is the PUBG MOBILE Global Open (PMGO), which will take place in Brazil throughout March and April 2024 and feature a $500,000 prize pool.
Global Esports Federation joins UNESCO Chair on Governance & Social Responsibility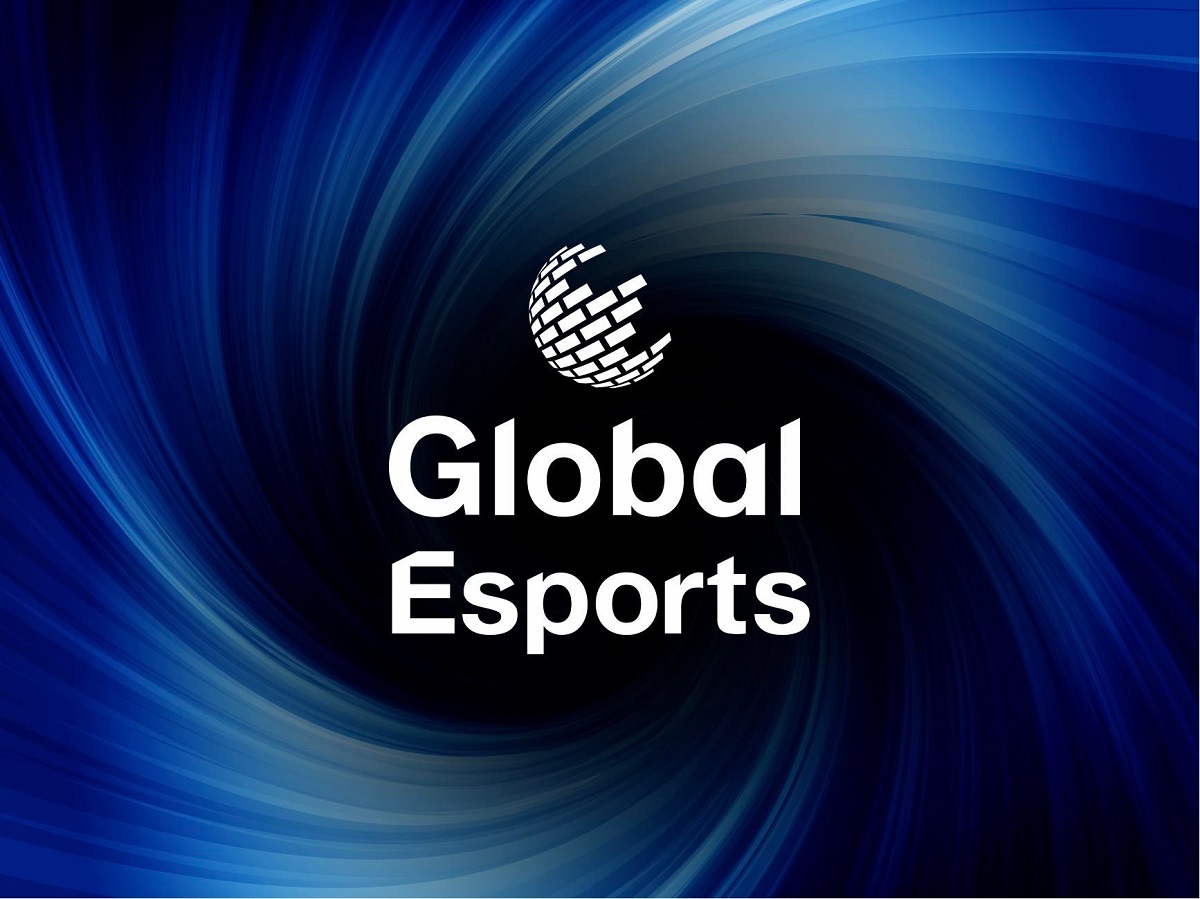 Reading Time:
< 1
minute
The Global Esports Federation is honored by the appointment of Thanos Karagrounas, GEF's Executive Director, Strategy & Impact, as a member of the Advisory Committee of the UNESCO Chair on Governance and Social Responsibility in Sport.
The UNESCO Chair was established in June 2023 with the long-term aim of fostering an integrated system of research, education, and training to enhance the quality of governance practices within the sport industry and advocate socially responsible program designs that prioritize sport as a core component.
As a global leader in the realm of sustainable development and social impact, Thanos Karagrounas has been appointed to play a pivotal role in the Advisory Committee, co-coordinating one of the six strategic pillars on esports.
"It is a distinct honor to be a member of this esteemed group of internationally renowned experts. The opportunity to combine our diverse experiences and perspectives will contribute to the Chair's objectives. The inclusion of esports as one of the UNESCO Chair's six strategic pillars, underscores the important role GEF is playing in the governance and social responsibility realm and our commitment towards making an impact on a global scale." ~ Thanos Karagrounas, GEF Executive Director, Strategy & Impact
The GEF convenes its #worldconnected esports community, harnessing the energy to drive meaningful progress. As a member of the Advisory Committee, the GEF looks forward to contributing its expertise to accelerate its overall contribution to the UN Sustainable Development Goals.