IESF Unites To Launch Another World Esports League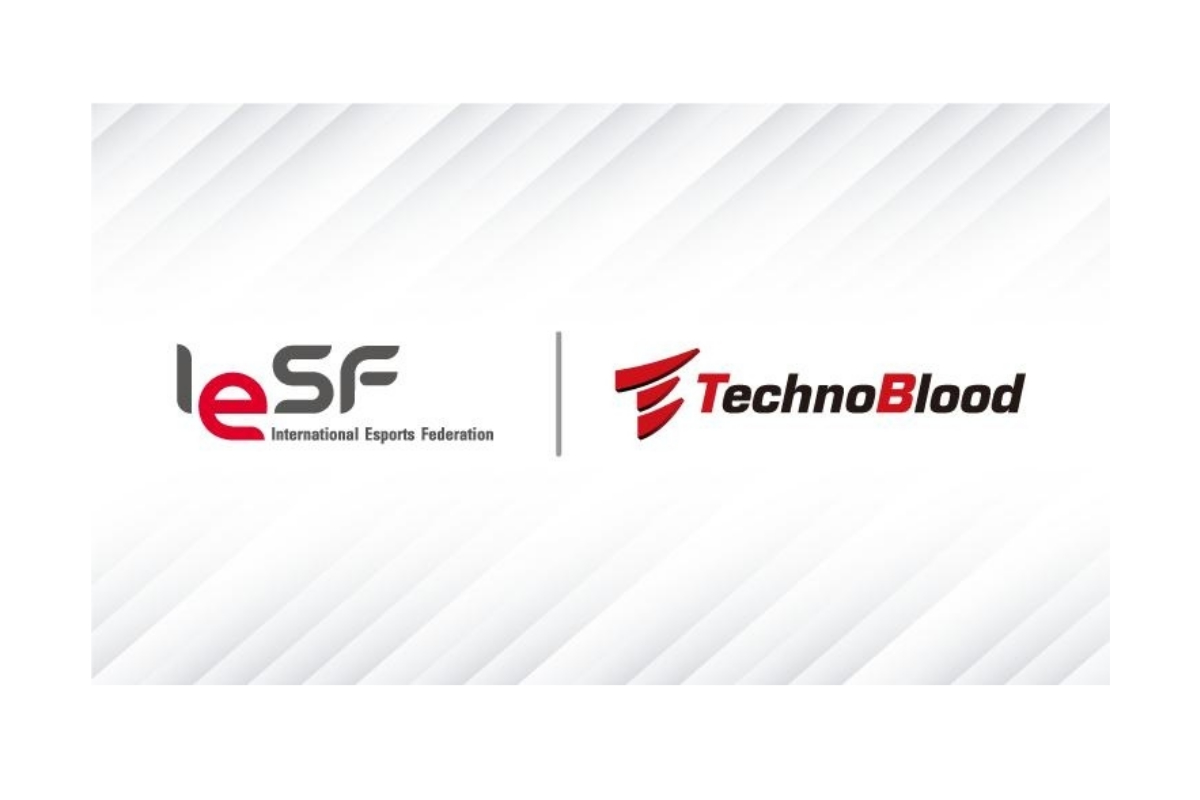 Reading Time:
2
minutes
The International Esports Federation (IESF) announces plans to launch World Super League (WSL), which will be one of the big Esports tournaments alongside its annual Esports World Championship.
IESF has entered into an MOU with Technoblood Inc. to host and operate WSL
IESF has joined hands with Technoblood to ensure the success of WSL, signing a memorandum of understanding ("MOU") on June 2020 under which Technoblood will take responsibility for hosting and operating WSL in coordination with Member Nations of IESF.
IESF will promote and provide support for WSL by its national Esports member Federations. Technoblood has been closely associated with Esports since its earliest days and has been a pioneer in managing Esport events, starting with its hosting of World Cyber Games (WCG) in 2002. IESF chose Technoblood as its partner for its expertise and experience in hosting and managing Esports events for 20 years.
The newly launched WSL will host its first international competition in 2021 and expects active participation by national federations as well as Esports enthusiasts around the world.
WSL will be the tournament and festival where all the best Esports players in the world gather to compete
WSL is aiming to be one of the biggest tournaments in the world providing the stage for exciting competitions among the top Esports players in the world.
Each participating country will select the most popular titles in each country and host national leagues for each event throughout the year. Once a year, players representing their own nations with the best results in each event will gather to WSL where the finals will be held.
WSL will select the most popular Esports events among member countries and hold a national competition to pick the best players to represent each member nation. The representatives from each country will meet once a year to participate in a battle of national teams to determine the top global team for each event.
International Esports Federation (IESF) is a non-profit organization founded in 2008 that consistently works to promote Esports as a true sport beyond barriers. IESF is composed of more than 60 member national federations across all continents, organizes annual World Championships and strives to ensure the synergy between stakeholders. IESF is a WADA Signatory since 2013. Key IESF activities include the IESF World Championships, the IESF General Assembly uniting all National Federations and the Global Esports Executive Summits.
In recognition of the growing worldwide popularity of Esports, IESF decided to launch WSL in order to form closer links with national Esports competitions.

40% of gamers are playing more than ever: Is Covid-19 the reason for the esports Boom?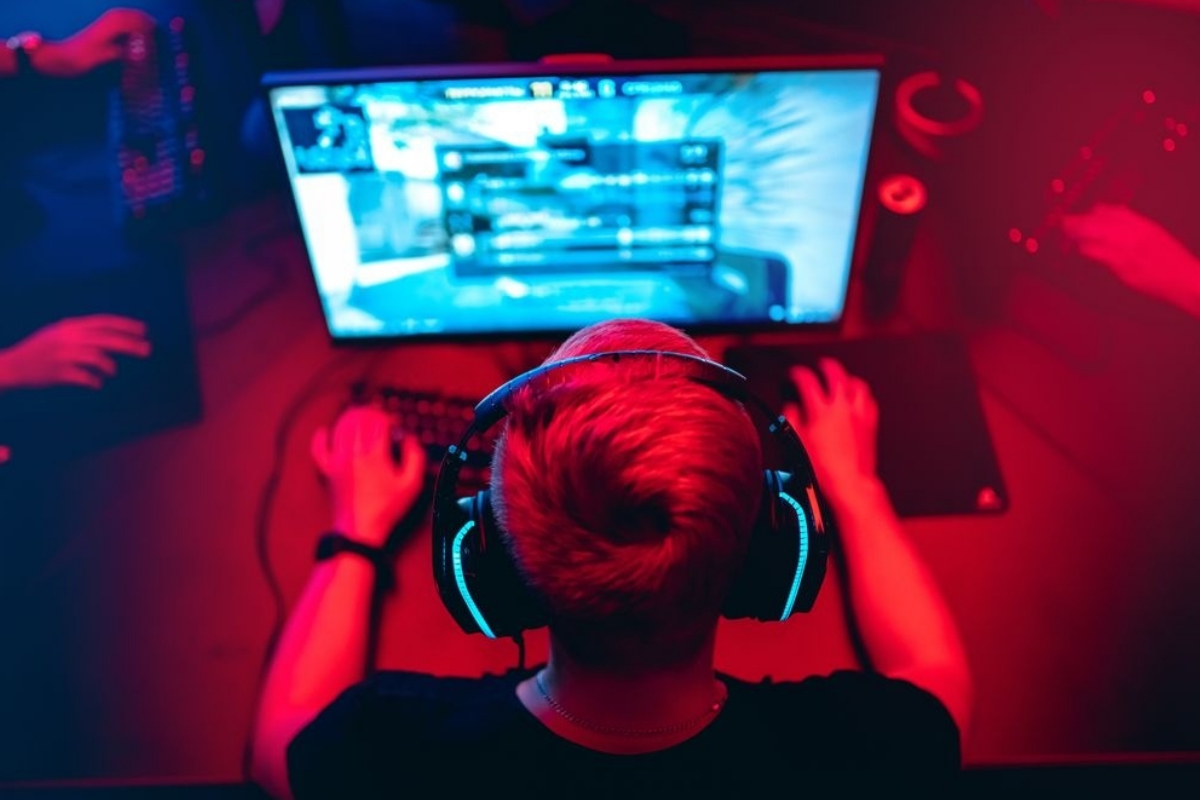 Reading Time:
2
minutes
The esports industry's growth spurt is showing no signs of slowing down, according to Top 100 UK Law Firm, Fladgate.
Whilst the outside world of sports came to a standstill earlier in the year, with many stadiums around the world remaining empty, the online platforms have seen a huge increase in demand.
Four in ten gamers are playing more than the previous year[i], and many traditional sports teams are signing players to represent them in online games.
The esports market is thought to be worth over $950 million worldwide with an expected rise to over $1.6 billion by 2023[ii], showing a huge opportunity for investment. This growth is thought to be, in part, due to the Covid-19 pandemic as socialisation switched to online platforms and traditional sports teams ceased playing.
James Earl, Partner and Head of the Sports Business Group at Fladgate commented "We expect the esports industry to grow over the next few years, and Covid-19 has certainly played a part in speeding up the demand. We are keen to support continued growth in this sector and are delighted to launch the Sports and Esports Legal Clinic to support players, athletes, teams and businesses in sports or esports with legal queries or concerns."
The Covid market may be helping esports grow, but the conditions don't negate the legal risks. IP streaming and content issues, contracts, licensing, cyber security and employment matters are some of the many legal concerns faced by players. This is where Fladgate's free sports & esports clinic can help.
Teams such as Manchester City and PSG have already invested in esports, along with the likes of Gareth Bale, and David Beckham. Beckham's involvement in London-based Guild Esports made headlines earlier this year as the organisation listed on the London Stock Exchange- the first esports franchise to do so. It is thought this trend is only going to continue as esports is embraced by a more mainstream audience.
Whilst the demand for esports grows, the cost of game development and the organising and running of esports events are the main obstacles of the moment. That being said, this leaves huge opportunity for capital investors to get involved in aspects such as branding, content and the tournaments themselves, to explore this rapidly growing market.
Football for Friendship to share fair play principles in International Coaches Academy new online course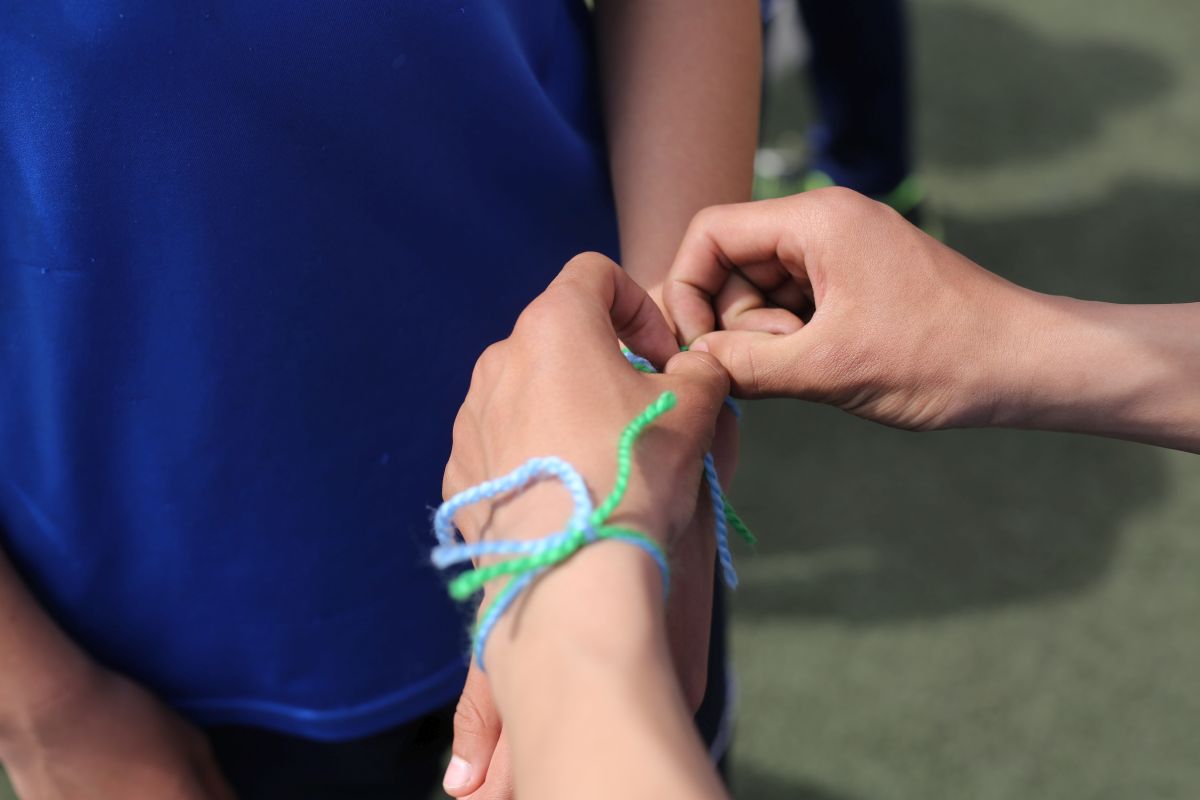 Reading Time:
3
minutes
Gazprom International Children's Social Programme Football for Friendship unites 211 countries and regions of the world. The programme invites coaches to complete a new online course of the International Football for Friendship Coaches Academy.
The International Football for Friendship Coaches Academy is a free online educational platform for which were created modules of practical exercises aimed at improving the qualifications of coaches of children's teams and football classes all around the world. The course is based on the successful experience of work with the international children's teams during various seasons of Football for Friendship. Its goal is to help coaches teach their students the psychology of training and communication with children of different cultures, races, nationalities, and physical abilities.
In total, over the period of the International Football for Friendship Academy's existence, over 4 000 coaches have completed their education. The course was developed by the heads of the teaching process and coaches of the FC Barcelona Academy, experts of the FIFA and UEFA humanitarian programmes, representatives of Football Union of Russia (FUR), the Brazil national team, FC Delhi Dynamos, FC Zenit, FC Schalke 04, and football federations of different countries.
The new online course offers theory, practical exercises, recommendations on organizing the training process that encourages the principles of fair play, fairness, equality, that form the basis of the Football for Friendship programme. The educational course is free and available in 10 languages: Arabic, Chinese, English, French, German, Hindi, Italian, Russia, Spanish, Turkish.
"It's very important for a football team coach to gain the trust of young players, to prove that they are themself committed to those human and sporting values that they are trying to convey. The International Football for Friendship Academy is a unique educational platform for coaches around the world: the methodology teaches the training processes, as well as the main principles of interaction with young athletes, and explains what qualities and values should be instilled in young athletes so that they can grow into adult professionals of an international level. I have no doubt that the Academy's work will have a huge positive effect, both for the coaches and for the players," notes Real Madrid and Brazil Legend, World Cup winner and 3 times UEFA Champions League Winner, Global Ambassador of Football for Friendship, Roberto Carlos.
The International Football for Friendship Academy is part of the new Digital Platform footballforfriendship.com, which has become the main venue for the programme's events this year. It provides access to broadcasts, International Children's Press Center materials, player ratings and championship tables, the schedule of the International Forum and the presentations of projects on the development of children's football.
About the programme
The International Children's Social Programme Football for Friendship is implemented by Gazprom since 2013. Over the previous seven seasons, the programme has united over 6 000 participants from 211 countries and regions and over 5 000 000 supporters.
Young Players and Young Journalists are the participants of the programme – boys and girls aged 12 including children with disabilities. Young Players represent different countries and cultures united in the mixed teams. They show that nationality, gender, and physical abilities aren't a barrier to becoming a team. Young Journalists cover the events of the programme in the International Children's Press Center. All participants become Young Ambassadors of the programme and continue to share their Football for Friendship experience and promote universal human values: friendship, equality, fairness, health, peace, devotion, victory, traditions, and honour.
UEFA, FIFA, football federations and the world's leading football clubs, international charity foundations, famous athletes, politicians, and artists support Football for Friendship. The project has received multiple national and international awards in the field of social responsibility, sports, and communications, including the world record for the most nationalities in a football training session in history.
In 2020, Football for Friendship will be held in the online format. A special digital platform will unite over 10 000 players of all ages. It will become the home for international children's competitions and a playground where anyone will be able to train, join into the international mixed teams and play their favourite game in the Football for Friendship format without leaving the comfort of their home.
8 CELEBRITIES, ATHLETES, STREAMERS, AND FIFA PRO-PLAYERS BATTLE IN THE ESPORTS INTEGRATED CHALLENGE KAKI BOLA EDITION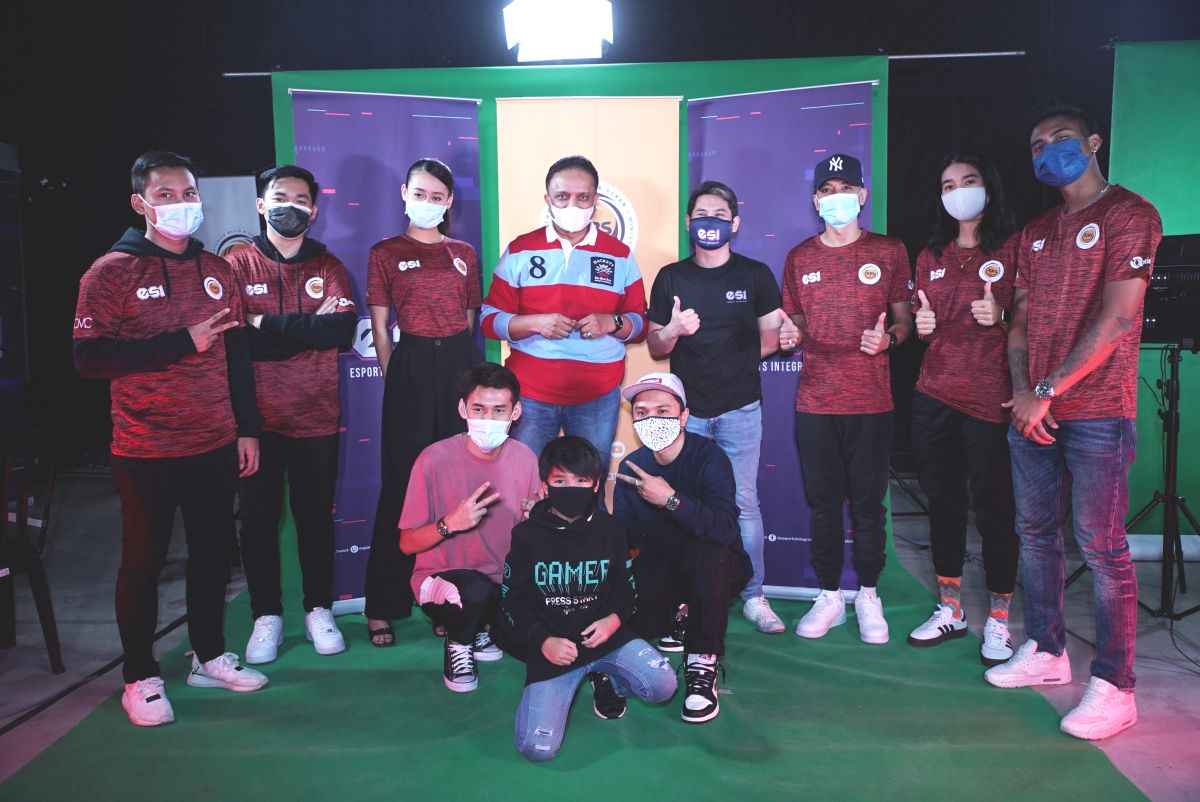 Reading Time:
2
minutes
Esports Integrated (ESI) had successfully streamed the third event of Esports Integrated Challenge Series themed "Kaki Bola Edition" last night on Facebook Live Page ESI – Esports Integrated. The event was attended by YB Dato' Sri Reezal Merican Naina Merican, Minister of Youth and Sports, and Ahmed Faris Amir, Chief Executive Officer of ESI at VisualThree Studio in Selangor.
Hosted by Fiera Fendi, the fun-match FIFA21 tournament featured 8 participants from four different groups of personalities namely celebrities, athletes, streamers and FIFA pro-players. The lineups are Tomok (celebrity), Francisca Luhong (Miss Universe Malaysia), Soloz (mobile games pro-player and streamer), Daddyhood (mobile games pro-player and streamer), Steffi Sidhu (futsal athlete), Sean Selvaraj (football athlete), Luqmanhaziq (FIFA Pro), and Ayen (FIFA Pro).
"Today, I am proud to see our national players representing Malaysia Football League (MFL) and eMalaysia Football League (eMFL) here competing in a friendly match to expand the awareness of our Esports industry. I hope that more Malaysians would be inspired by these talents to participate in this booming industry and make Malaysia proud," said Dato' Sri Reezal Merican Naina Merican.
Team Eagle (Ayen and Daddyhood) was crowned the champion to take home RM5,000 cash prize after defeating Team Panther (Luqmanhzq and Ayen) in the final match. Although it was a huge defeat for national FIFA Pro-player Luqmanhzq, it was still amazing to watch national Esports FIFA athletes like Ayen and himself to compete among casual FIFA players who are also the key opinion leaders (KOLs) of their industries.
Lucky audiences who took part in the giveaway contest will bring home the prize pool money worth up to RM3,000 and exclusive merchandise sponsored by VCMC, Football Association of Selangor (FAS), and GamesBond. ESI Challenge Kaki Bola Edition was supported by eGG Network, Team Bosskurr, CoGear Productions, Optimum Information, and Alhamra Games.
Visit Esports Integrated website at esportsintegrated.com, Facebook at @esportsintegrated, Instagram at @esportsintegrated, Twitter at @esi_tweet, YouTube at ESI – Esports Integrated and Twitch at @esportsintegrated for more information.