Moving forward: Lessons learned for the lottery sector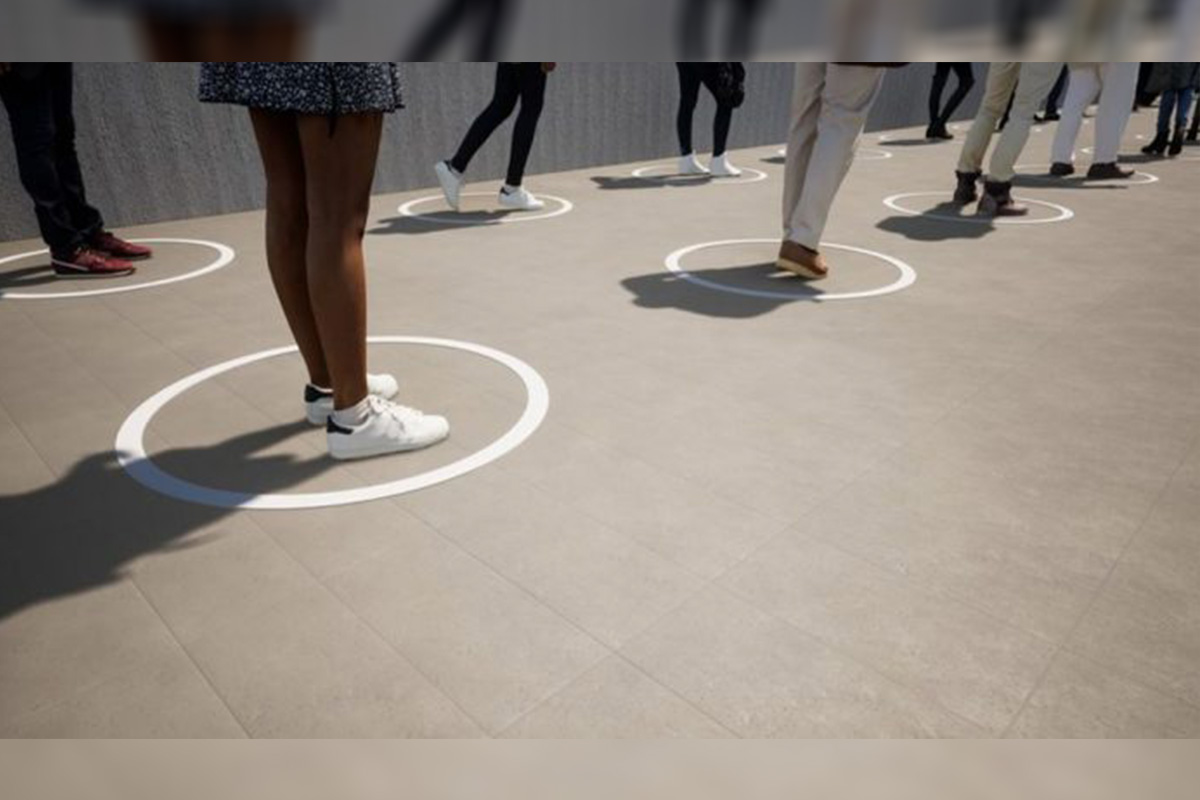 Reading Time:
3
minutes
As some countries start to ease back on nationwide lockdowns and restrictions, many are being hit with an increase in cases, with some areas renewing stay at home orders. In this time of instability, Spinola Gaming CEO Ade Repcenko takes a look at the realities that Covid-19 made businesses face over the past few months, what the 'new normal' looks like for the lottery sector, and lessons learned that can help businesses prepare for what might be a second wave in the coming months.
What was the state of the lottery sector before the lockdown? How has it changed over the last few months?
Ade Repcenko, CEO of Spinola Gaming: The lottery sector traditionally operates through an extensive retail network, but had been taking a slow creep towards digital solutions over the past few years. Some lottery companies were exploring options to become more digitally focused in order to reach new global audiences and give their players the opportunity to purchase tickets on demand, wherever they may be. But this digital transformation was not being adopted as rapidly as other sectors, with some huge names in lottery shooting down any notion that lotteries should move online, and others such as some states in the US not able to go online due to legal frameworks.
Covid-19 removed all player access to lottery's established retail networks and forced companies to find digital solutions fast in order to find new ways of reaching their players, or risk not reaching them at all. Many were those who managed to make the switch, with others being forced to temporarily close and cease operations until restrictions were lifted.
How did operators adapt to the lockdown? Which ones were successful?
Lotteries which had digital sales available saw sustained revenue to see them through the pandemic, and also noted a marked increase in online sales during this period. American state lotteries whose offering included online lotteries saw online sales surge more than 10 percent. In New Hampshire, the state lottery saw a 38 percent surge in first-time digital lottery players in February and March.  
This trend was also seen in Europe. In a very interesting online webinar titled "Lotteries in COVID-19 Lockdown", the European Lotteries (EL) Secretary General Arjan van't Veer reported that online lottery games were performing better than initially expected. Robert Chvatal, CEO of the Sazka Group also revealed that "many lotteries have seen a significant increase in online sales share" due to the fact that retail options were no longer viable.
What will the 'new normal' look like when countries reopen their retail businesses?
Some countries are slowly reopening and trying to go back to normal, but normal seems a very vague term, at least for the foreseeable future. The harsh social distancing imposed onto the public during the peak of Covid-19, although slowly lifting in some areas, still resonates with people. How we interact has changed, how we buy things has changed. Establishments are slowly re-opening, but patrons are choosing to visit physical retail less and less, especially as re-opening is resulting in a resurgence of cases. People got accustomed to getting all their needs met online from the comfort of their homes: groceries, restaurant deliveries, entertainment, and even gambling and playing the lottery – and this comfort is one that many will continue to seek long-term. The future, and what it holds in terms of a second wave and the possibility of renewed lockdowns, remains uncertain. Operators need to use this time to become more prepared and find ways to react to these market changes and player needs with long-term solutions.
How can the sector move forward following the impact of lockdown both on the market and on players? What solutions can help with this transition?
As the world becomes more digitally inclined, with Covid-19 forcing all demographics to become more digitally dependent, a unique opportunity has arisen where traditionally land-based players can easily be converted into digital ones without spending considerable time and resources educating them about the benefits of digital. The entire world has been forced into adopting a digital approach, and the lottery sector must therefore embrace technology in order to continue to reach their players and acquire new ones. Going digital would also give retail operators access to a new player base which already entertained themselves in an online gaming space, and who could easily be converted into lottery players.
In order to succeed long-term, lotteries must strive to provide a seamless, omni-channel player experience that merges digital and retail initiatives. Solutions such as those offered by Spinola Gaming are specialised in helping operators make the move to digital, while still maintaining their traditional retail operations through one seamless interface. 
Our software allows operators to monitor all lottery ticket sales and track all online and offline purchases in real-time, complete with a myriad of marketing functions and analytics available at the touch of a button. The system is available across all markets, currencies and languages and is fully customisable. 
Any land-based retail, national or state lotteries interested in learning more about Spinola Gaming's lottery software solutions can book a demo by getting in touch on [email protected]

Entry into esports: Insurance group die Bayerische becomes new partner of Berlin International Gaming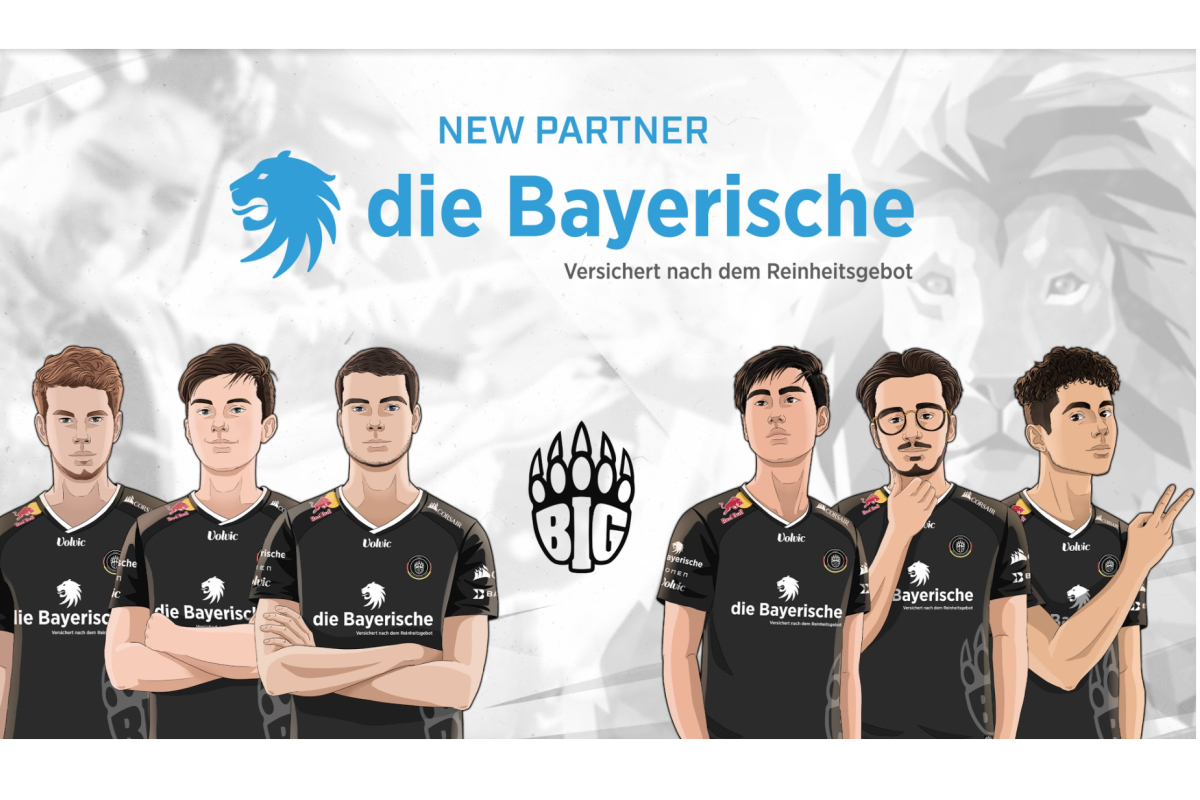 Reading Time:
3
minutes
The German insurance group breaks new ground and expands its sponsorship commitments to the market of esports. At the beginning of the 2021 season, die Bayerische will start as the official insurance partner of Berlin International Gaming (BIG), one of the most successful esports organizations in Europe. As BIG's League of Legends team's main partner, the insurance group also backs the department that has an EU Masters championship and multiple trophies under their belt.
"We have been watching the triumphant advance of esports in Europe with great enthusiasm for some time now," says Martin Gräfer, member of the Board of Management of the insurance group die Bayerische. "With our commitment to Berlin International Gaming, we are now taking the first step in this young, dynamic and rapidly growing environment. It gives us immense pleasure to do this side by side with one of the absolute big players of German esports clubs. We can't wait to go on a title hunt together with BIG and the BIG Family."
"As a club, we are very honored to be able to accompany such a traditional insurance company as a partner in esports for the first time," says Daniel Finkler, CEO Berlin International Gaming. "The partnership is another milestone in our history and shows the relevance of the German esports market. We are looking forward to a long-term cooperation."
Based in Berlin, Berlin International Gaming (known worldwide by the acronym BIG) is one of the most successful European esports organizations. Currently, the German club employs top teams and players in the titles League of Legends, CS:GO, Quake, StarCraft, Valorant and Trackmania. Since 2017, the club has been able to establish itself at the top of the world and celebrate numerous respectable successes in various disciplines. BIG's partner portfolio includes OMEN (HP), Corsair, Red Bull, Betway, SkinBaron, Backforce (Interstuhl) and Volvic.
BIG's League Of Legends Team secured a total of six championships in 2019, including three Premier Tour wins and one German championship. The highlight of the team is considered to be winning the European Masters Summer 2019 in Katowice, Poland. Since 2020, the team has been playing in the Prime League, the most prestigious League Of Legends division in the DACH region.
As the official insurance partner of Berlin International Gaming, the two partners will develop target group-oriented esports products and services in the future.
As part of the partnership, die Bayerische acquires an extensive main partner rights package in League Of Legends as well as additional rights in the renowned game titles "Trackmania" with racing driver Dennis "Massa" Lotze and "StarCraft 2" with Tobias "ShoWTimE" Sieber.
Die Bayerische and Berlin International Gaming focus on brand visibility and addressing target groups via digital channels in all rights packages. In this way, the insurance group aims to raise its profile among the young target group and create added value for the esports community.
Since 2016, die Bayerische has been the main sponsor of the traditional football club TSV 1860 München and thus has a prominent presence in traditional sports as an insurance partner. In addition, the insurance company also supports clubs and projects in popular sports and is involved in social partnerships. The two brand ambassadors Samuel Koch and multiple Olympic champion Magdalena Neuner, brand ambassador of the sustainable insurance and pension brand Pangaea Life, round off the company's current sponsorship portfolio.
The insurance group die Bayerische was founded in 1858 and consists of the companies Bayerische Beamten Lebensversicherung a.G. (parent company), BL die Bayerische Lebensversicherung AG and the composite company BA die Bayerische Allgemeine Versicherung AG. The total premium income of the Group amounts to over 600 million euros. The Group is continuously increasing its equity capital and is well above the industry average. Investments of over 4.8 billion euros are managed. More than 12,000 personal advisors are available to Bayerische customers throughout Germany. In a recent comprehensive company analysis, the rating agency Assekurata again awarded Neue Bayerische Leben a quality rating of A+ ("very good"), attesting to the company's financial strength, which is far above the industry average.
Berlin International Gaming, known worldwide under the acronym BIG, is one of the most successful European Esport organizations with headquarters in Berlin. The German club currently employs top teams and players in the titles League of Legends, CS:GO, Quake, StarCraft, Valorant and Trackmania. Since 2017, the club has established itself at the top of the world rankings and celebrated numerous respectable successes in various disciplines. The partner portfolio of BIG includes OMEN (HP), Corsair, Red Bull, Betway, SkinBaron, Backforce (Interstuhl) and Volvic.
In 2019, the German club was able to secure a total of six League Of Legends championships. In addition to the three Premier Tour wins, they also finished the last ESL Championship season in first place. The highlight of the League Of Legends team has been the championship title of the European Masters Summer 2019 in Katowice. Since the beginning of 2020, the German team is playing in the Prime League, the highest rated national league in League Of Legends.
THE CASINO HIPÓDROMO DE PALERMO RENEWS ITS ENTERTAINMENT OFFER WITH ZITROS MULTIGAMES LINK KING AND LINK ME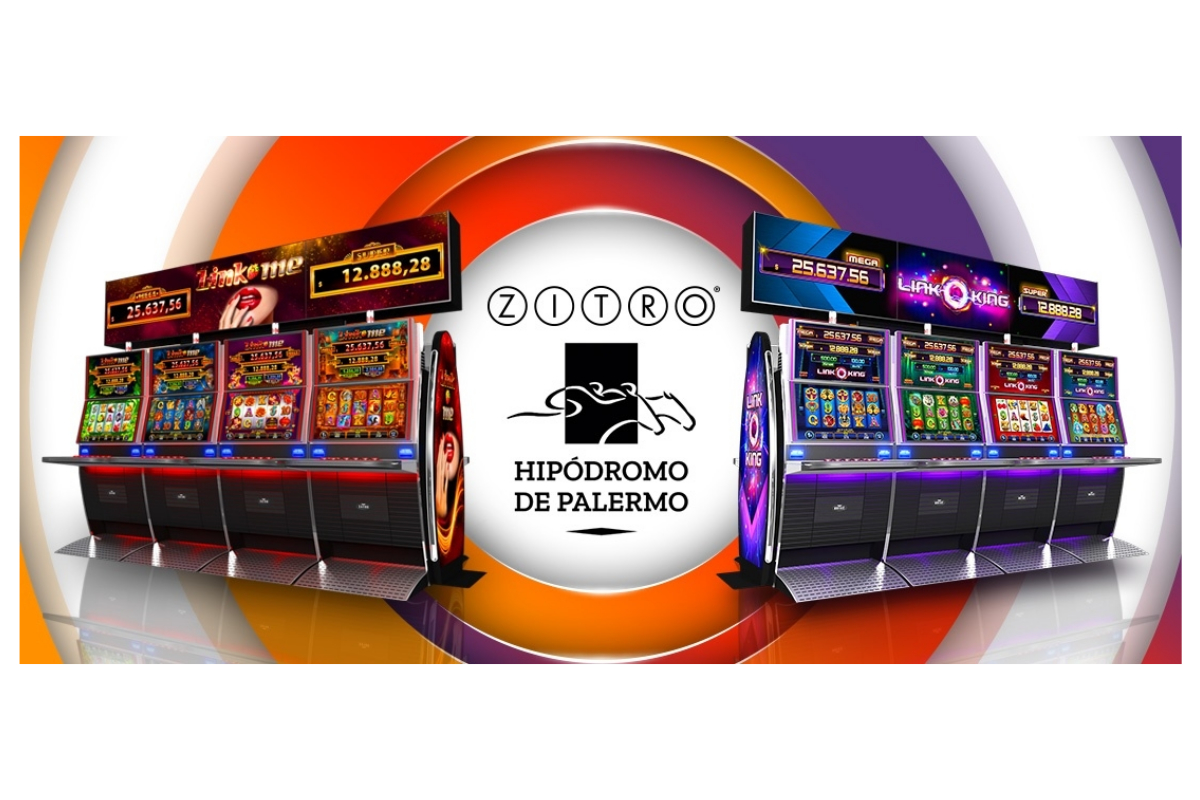 Reading Time:
< 1
minute
The Casino Hipódromo de Palermo, recognized for offering a wide range of entertainment at the forefront of technology, added to its slots room the recognized and most successful progressive multigames of the moment: Link King and Link Me, by Zitro.
"As a reference in the gaming industry in our country, at the Hipódromo de Palermo we constantly work to expand and diversify our entertainment offer. We like to innovate, and we seek to incorporate new products that renew and satisfy the experience we offer to our customers. The incorporation of Link King and Link Me arose with that objective: to renew the entertainment offer guaranteeing the technological vanguard in games and our public has received them with great enthusiasm", said Carlos Casasa, Operations Manager of the Palermo Hippodrome.
Alejandra Burato, Zitro Sales Director for Latin America, commented: "Our objective at Zitro is to offer the best products to assist the operator in the recovery of the damaged to business caused by the pandemic. Link King and Link Me are highly contrasted products that represent a safe bet, since, where they have been installed, they have succeeded. I want to thank the Hipódromo de Palermo for giving us this great opportunity. "
The Casino Hipódromo de Palermo provides the highest quality of service in its slots halls, implementing the approved Protocol and the measures provided by the authorities.
Virtus.pro second Dota 2 roster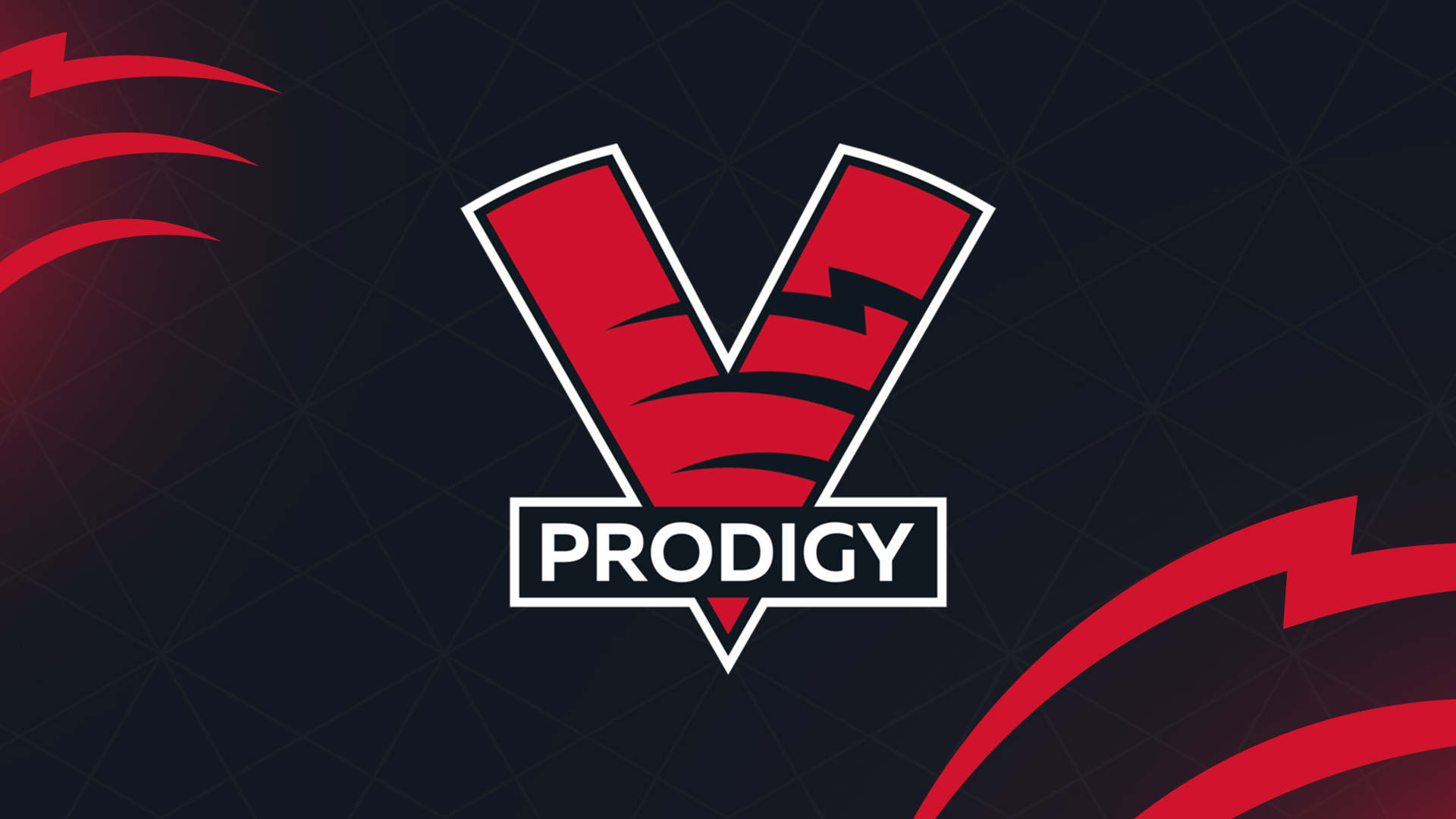 Reading Time:
< 1
minute
Virtus.pro launches a second Dota 2 team — VP.Prodigy. The roster consists of the ESL One CIS Online Season 1 open qualifier winners, Team Generation.
Sergey Glamazda, CEO of Virtus.pro:
"Guys from Team Generation caught our attention a while ago. Summer 2020 we decided to support them with a grant, provided them with a coach and a bootcamp. After former VP.Prodigy players had been transferred to our first roster, the place of the second roster/academy became vacant. We didn't rush to announce our new squad as we wanted to let the guys grow and play in a competitive environment without unnecessary pressure. By qualifying to the Lower DIvision of ESL One CIS Online S1 they proved to be ready for the public attention and worthy of representing the VP.Prodigy brand, which is already associated with strong results in Dota 2."
Our first opponent in the Lower Division of ESL One CIS Online S1 will be HellRaisers. The match is scheduled for 21st of January, 15:00 CET.
VP.Prodigy roster:
Evgeniy «Noticed» Ignatenko
Denis «Larl» Sigitov
Ilyas «celebrity» Gainullin
Maksim «forcemajor» Meretskii
Vladislav dSa» Shuvaev
Daniil «Schelk» Shelkunov