2020 and further…the opportunities and threats for online betting providers (free webinar)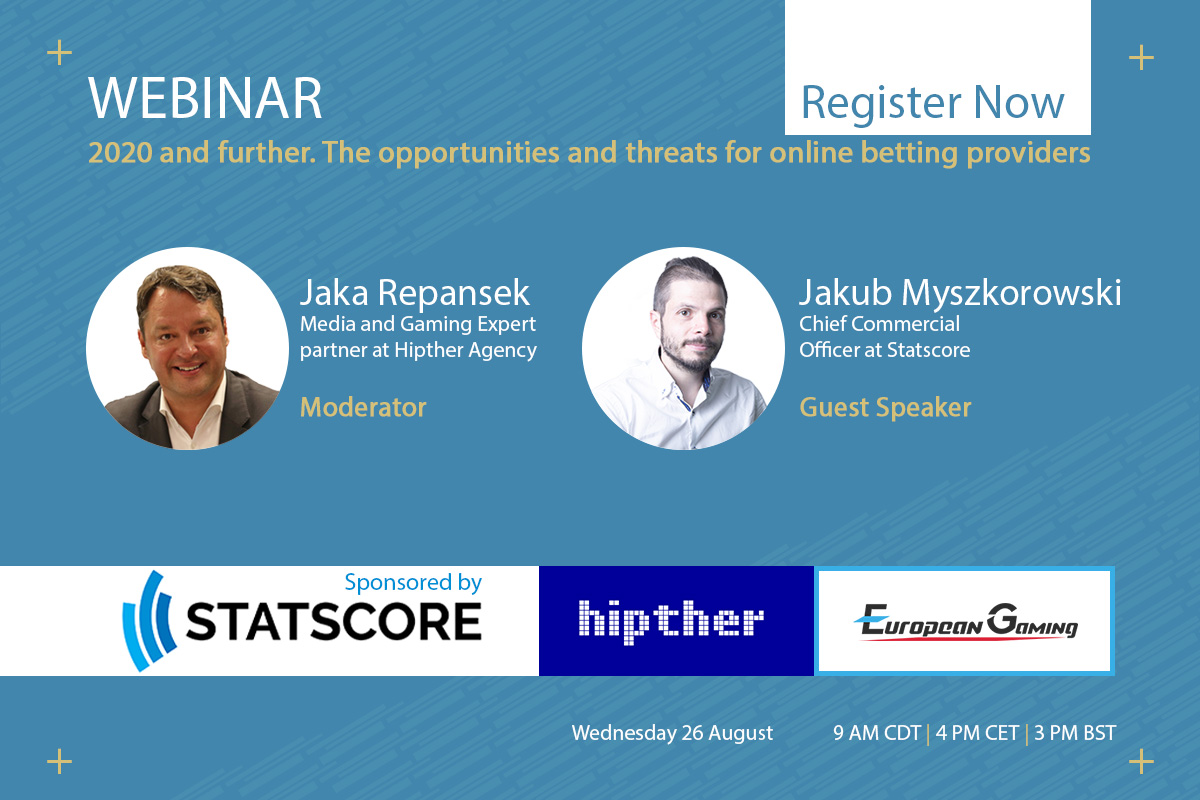 Reading Time:
3
minutes
The hottest webinar in August is taking place in two weeks.
On 26 August (Wednesday) at 10 AM EDT | 4 PM CET | 3 PM BST, Jakub Myszkorowski (Chief Commercial Officer at STATSCORE) will join Jaka Repanšek (Media and Gaming Expert, Partner at Hipther Agency) for an exciting talk about the opportunities and threats for online betting providers.
Here some of the main idea which will be discussed during the webinar
COVID-19 current effect on betting and potential further aftermath
rise of esports and the chances and challenges it has created
is there a future for SSBT? 
official data rights and its increasing effect on the bookmakers' offer
Guest speaker – Jakub Myszkorowski (Chief Commercial Officer at STATSCORE)
With more than 10 years of experience in the professional sport and betting industries, Jakub is now leading the Sales and Marketing operations at STATSCORE, a Polish company aiming at becoming the Biggest Sports Data Center in the world.
As a former football UEFA A coach and soccer performance analyst, he merges the best sports practices into managing the staff.
Jakub published more than 100 articles about football tactical training and many insights for the betting industry. He is also a co-author of the anthropological study "Postfubol. Anthropology of Football".
Host/Moderator – Jaka Repanšek (Media and Gaming Expert, Partner at Hipther Agency) has worked for various TIME (Telecom, Internet, Media, Entertainment) companies since 1996. He is recognized as one of the leading experts on gaming, media, and digital law in Slovenia. Jaka graduated from the Faculty of Law at the University of Ljubljana, Slovenia, and gained his graduate degree from Cambridge University in England and Faculty of Law in Ljubljana (Diploma in European Community Law) and completed two-year MBA graduate studies at the University of Kansas in the USA. Jaka is an active member of IMGL (Slovenia) and a member of several other domestic and international organizations and is active also as a lecturer in various seminars and conferences.
The session is free to join and will be highly interactive with a special Q&A session. Register to join and received the notifications about when we go live!
You will receive a reminder with the webinar link 24 hours and 1 hour before the webinar.
Interested in becoming a speaker or sponsoring? Contact Andrada Bota to find out more.
We look forward to welcoming you to our webinar!
This webinar is powered by EuropeanGaming.eu and sponsored by STATSCORE
STATSCORE's is a Polish company whose mission is to build the Biggest Sports Data Center in the world. The company provides highest-quality sports data and statistics in the form of widgets, minisites, and feeds. STATSCORE supports sports fans and organizations, media outlets, and bookmakers, by offering reliable live data, in-depth statistics, and attractive visualizations. The company employs a global team of highly-trained scouts, who deliver the most accurate and trustworthy data in real-time.
STATSCORE's products are used by leading businesses around the world, including media organizations, such as Le Figaro and Onet, and bookmakers, such as Ladbrokes and Eurobet. The company is also the official data provider for sports leagues, such as PGNiG Superliga and Futsal Ekstraklasa as well as the provider of the official team platform for Sporting CdP. In 2018, STATSCORE was recognized as one of the 50 fastest-growing technology companies in Central Europe (Technology Fast 50 CE).
Visit www.statscore.com for more details.

SoftSwiss completes integration with EA Gaming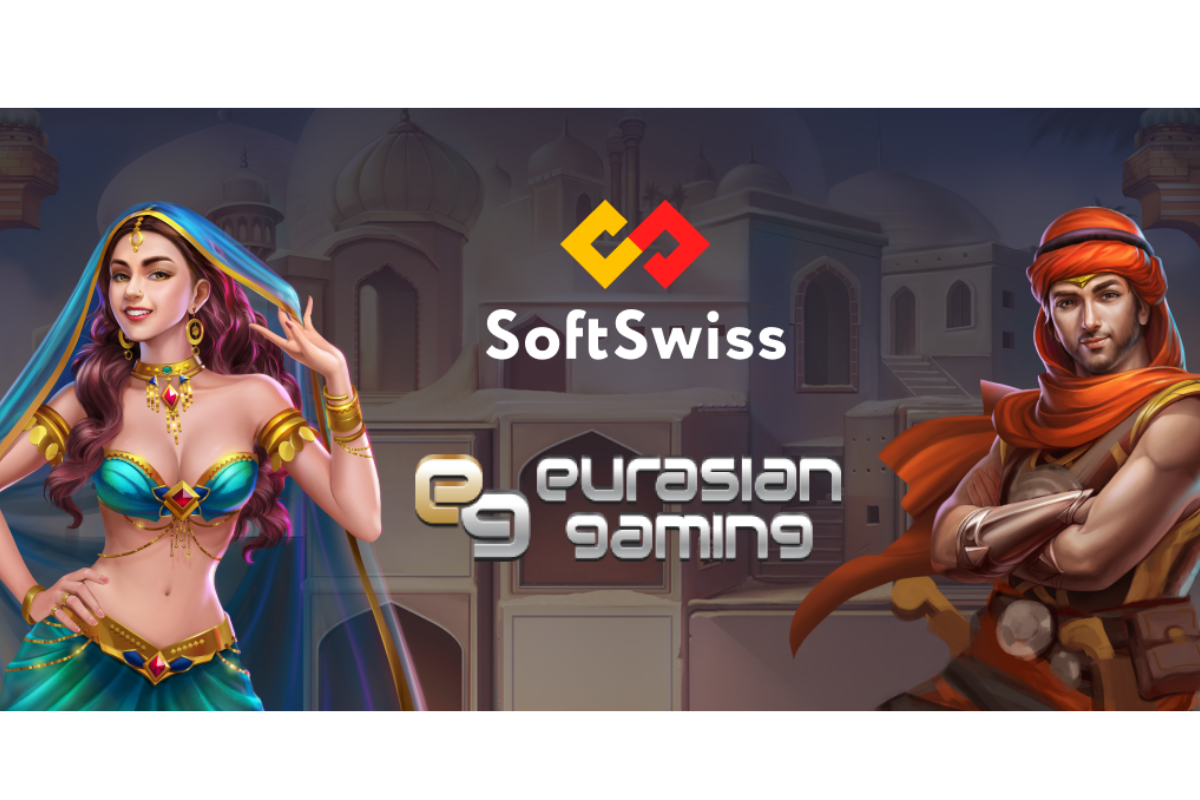 Reading Time:
2
minutes
The SoftSwiss Game Aggregator completed the integration of one of the leading game providers EA Gaming.  This new partnership will further enhance SoftSwiss's current game offering of more than 10 000 different games from over 70 providers worldwide.
The EA Gaming integration grants access to a wide game portfolio (including the game provider's most popular Wild Fairies, Lady Hawk, Horus Eye, Chilli Hunter and Octagon Gemwill). These games will become available for the SoftSwiss White Label operators and Game Aggregator clients operating under the Curacao license.
Nikita Keino, Partner Managers Team Lead at SoftSwiss commented: "It is a great opportunity to partner with a leading gaming provider like EA Gaming that produces gaming content with such state-of-the-art graphics and sounds. We're excited for what the future holds for this partnership!"
Luca Richter Head of Account Management commented: "It's such a terrific opportunity to partner with such an important player of the iGaming industry. The opportunities coming from this partnership are really thrilling and we can't wait to get them. Achieving this important goal wasn't easy but we made it. Really proud of this new success."
About SoftSwiss:
SoftSwiss is an international tech company supplying widely acclaimed, certified software solutions for managing iGaming operations. SoftSwiss holds a number of gaming licenses, providing a "one-stop-shop" white label solution by taking care of all technical, legal, and financial processes on behalf of its customers. The company has a vast product portfolio, which includes an Online Casino Platform, Game Aggregator with thousands of casino games, an affiliate platform, and a recently launched sportsbook platform. In 2013 SoftSwiss was the first in the world to introduce a bitcoin-optimized online casino solution. The company has thus been regarded as the leading technical expert when it comes to the use of cryptocurrencies in online gaming.
About EURASIAN Gaming:
EA Gaming is a leading game provider for the iGaming Industry. We specialize in creating superior slot games that are designed to engage players in diverse markets and demographics. We offer a high-quality game portfolio consisting of excellent slot games, fish hunting games, brilliant video bingos, and amazing cluster games. All games are based on solid math models and feature an adaptive layout that brings a unique player experience on both desktop and mobile.
FansUnite Entertainment Applies for U.K. Gambling Licenses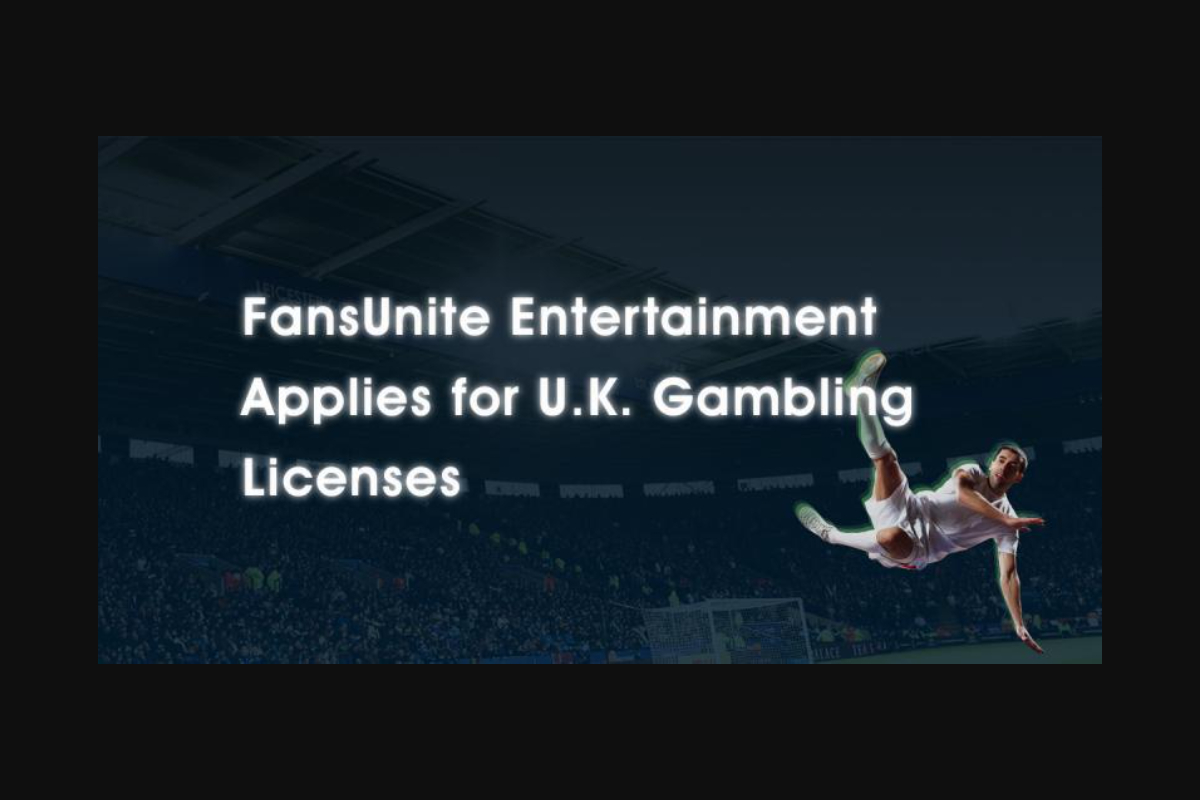 Reading Time:
< 1
minute
The licenses will enable FansUnite to serve as a B2C gambling operator and a B2B technology provider in the U.K. marketplace
FansUnite Entertainment Inc. announced that its subsidiaries, Askott Entertainment (Malta) Limited and E.G.G. Ltd., have filed applications for both Business-toBusiness ("B2B") and Business-to-Consumer ("B2C") gambling licenses, respectively with the U.K. Gambling Commission ("Gambling Commission").
The U.K. Gambling Commission was set up under the Gambling Act 2005 to regulate commercial gambling in Great Britain in partnership with licensing authorities.
As part of FansUnite's expansion strategy, the Company has applied for a remote gambling software license, which will unlock its suite of betting products to operators in the U.K. online gambling market. In addition, EGG Ltd. has applied for a remote betting license which will permit it to deploy its B2C wagering platforms in the United Kingdom.
These applications represent a critical step for FansUnite to expand its operations to the U.K., a jurisdiction that is considered to be one of the largest gambling markets in the world.
"The U.K. gambling licenses are widely regarded as the gold standard for lawful gaming operations and we are pleased to have formally submitted our application with the commission," said Scott Burton, Chief Executive Officer of FansUnite. "The first step to our expansion in the U.K. is to obtain the relevant licenses from the country's Gambling Commission, which will allow us to license our betting solutions as well as operate our B2C betting platforms in the United Kingdom. By doing so, we will be in a position to advance our operations to capture market share in one of the most lucrative online betting markets in the world."
Parimatch became the first company in Ukraine to receive permission for a betting license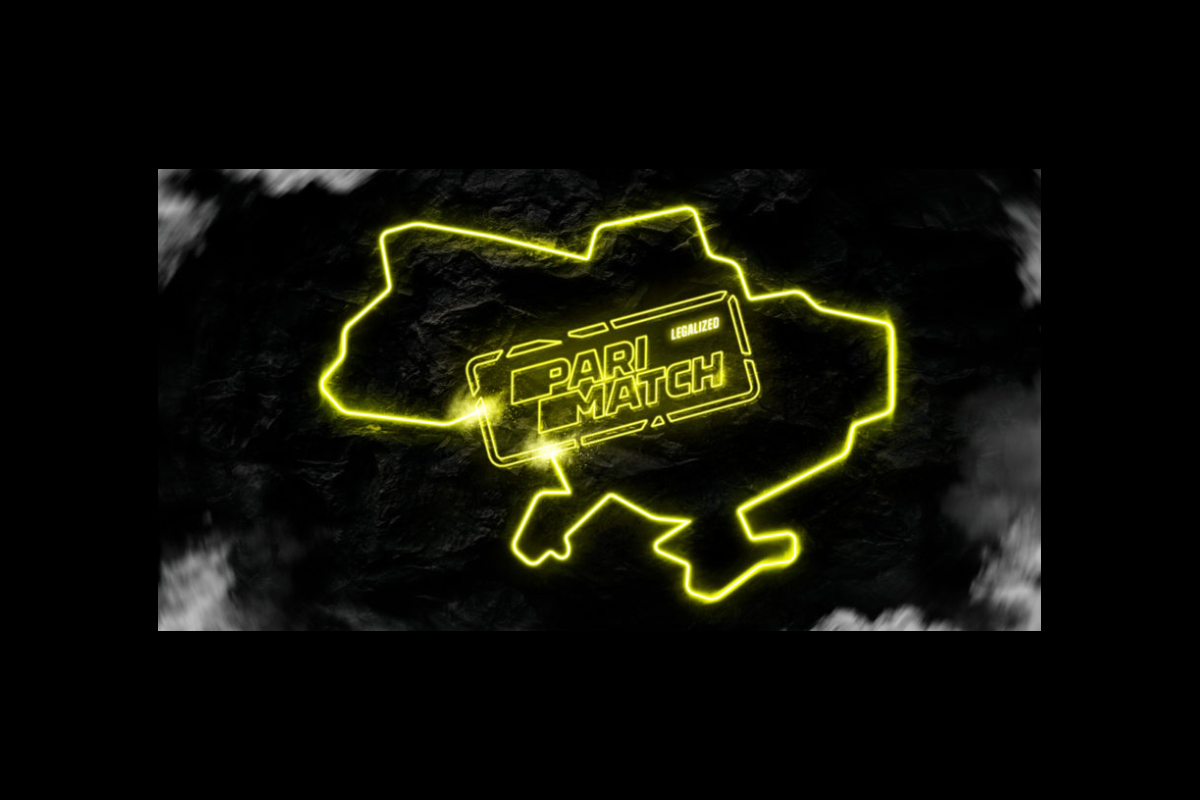 Reading Time:
2
minutes
After signing a law on the legalization of gambling, Ukraine moved closer to regulation's European gambling market standards. Parimatch received the first official Ukrainian permission for a license for betting activities in Ukraine.
On August 13, the law on the legalization of the gambling market came into force – one of President Volodymyr Zelensky's promises to the people of Ukraine. After 11 years, the gambling business emerged from the shadows, and the state finally brought the country's betting industry regulations in line with those of Europe.
Parimatch became the first licensed operator in Ukraine. The license allows the company to legally provide betting services, casinos, and poker, which will generate tax revenues to the state budget. The Ukrainian license became the 5th for the international holding Parimatch.
Restarting the gambling market according to European standards will catalyze the inflow of international investments into the country. Parliamentarians have already stated that in 2021 alone, the budget of Ukraine expects about 255 million euros in revenues from the gambling industry. The state will direct the money received from the sale of licenses to support socially significant areas such as medicine, culture, and sports. The influx of foreign investors also contributes to developing of technologies that will give Ukraine the impetus to compete in the international entertainment market.
"Work still remains to be done on reforming tax legislation before the Ukrainian market becomes attractive to foreign investors. Taxation should be transparent and logical so that it doesn't create additional obstacles for foreign investors. At this stage, the cost of licenses for various types of gambling activities is so high that, together with taxation, it does not make investments in the nascent Ukrainian market attractive. So Ukraine could lose the competition in terms of investment to other countries. Under favorable legal conditions, specialist market capacity and qualifications will allow Ukraine to become a gaming hub for the Eastern Europe region. Like Malta and Manila, Ukraine now has the potential to become a center of expertise for gambling entertainment." – Managing Partner of Parimatch Holding Maksym Liashko