2020 and further…the opportunities and threats for online betting providers (free webinar)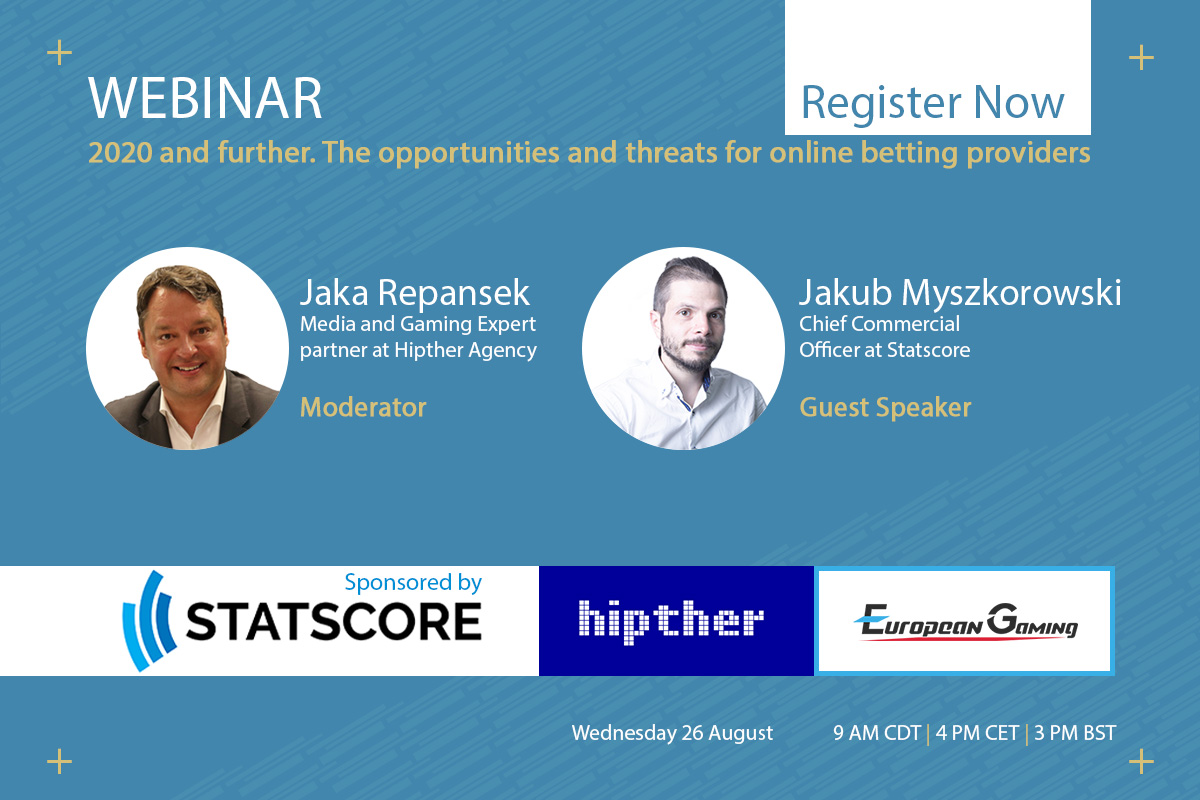 Reading Time:
3
minutes
The hottest webinar in August is taking place in two weeks.
On 26 August (Wednesday) at 10 AM EDT | 4 PM CET | 3 PM BST, Jakub Myszkorowski (Chief Commercial Officer at STATSCORE) will join Jaka Repanšek (Media and Gaming Expert, Partner at Hipther Agency) for an exciting talk about the opportunities and threats for online betting providers.
Here some of the main idea which will be discussed during the webinar
COVID-19 current effect on betting and potential further aftermath
rise of esports and the chances and challenges it has created
is there a future for SSBT? 
official data rights and its increasing effect on the bookmakers' offer
Guest speaker – Jakub Myszkorowski (Chief Commercial Officer at STATSCORE)
With more than 10 years of experience in the professional sport and betting industries, Jakub is now leading the Sales and Marketing operations at STATSCORE, a Polish company aiming at becoming the Biggest Sports Data Center in the world.
As a former football UEFA A coach and soccer performance analyst, he merges the best sports practices into managing the staff.
Jakub published more than 100 articles about football tactical training and many insights for the betting industry. He is also a co-author of the anthropological study "Postfubol. Anthropology of Football".
Host/Moderator – Jaka Repanšek (Media and Gaming Expert, Partner at Hipther Agency) has worked for various TIME (Telecom, Internet, Media, Entertainment) companies since 1996. He is recognized as one of the leading experts on gaming, media, and digital law in Slovenia. Jaka graduated from the Faculty of Law at the University of Ljubljana, Slovenia, and gained his graduate degree from Cambridge University in England and Faculty of Law in Ljubljana (Diploma in European Community Law) and completed two-year MBA graduate studies at the University of Kansas in the USA. Jaka is an active member of IMGL (Slovenia) and a member of several other domestic and international organizations and is active also as a lecturer in various seminars and conferences.
The session is free to join and will be highly interactive with a special Q&A session. Register to join and received the notifications about when we go live!
You will receive a reminder with the webinar link 24 hours and 1 hour before the webinar.
Interested in becoming a speaker or sponsoring? Contact Andrada Bota to find out more.
We look forward to welcoming you to our webinar!
This webinar is powered by EuropeanGaming.eu and sponsored by STATSCORE
STATSCORE's is a Polish company whose mission is to build the Biggest Sports Data Center in the world. The company provides highest-quality sports data and statistics in the form of widgets, minisites, and feeds. STATSCORE supports sports fans and organizations, media outlets, and bookmakers, by offering reliable live data, in-depth statistics, and attractive visualizations. The company employs a global team of highly-trained scouts, who deliver the most accurate and trustworthy data in real-time.
STATSCORE's products are used by leading businesses around the world, including media organizations, such as Le Figaro and Onet, and bookmakers, such as Ladbrokes and Eurobet. The company is also the official data provider for sports leagues, such as PGNiG Superliga and Futsal Ekstraklasa as well as the provider of the official team platform for Sporting CdP. In 2018, STATSCORE was recognized as one of the 50 fastest-growing technology companies in Central Europe (Technology Fast 50 CE).
Visit www.statscore.com for more details.
Fnatic Announces the Appointment of New Chairman, Lucien Boyer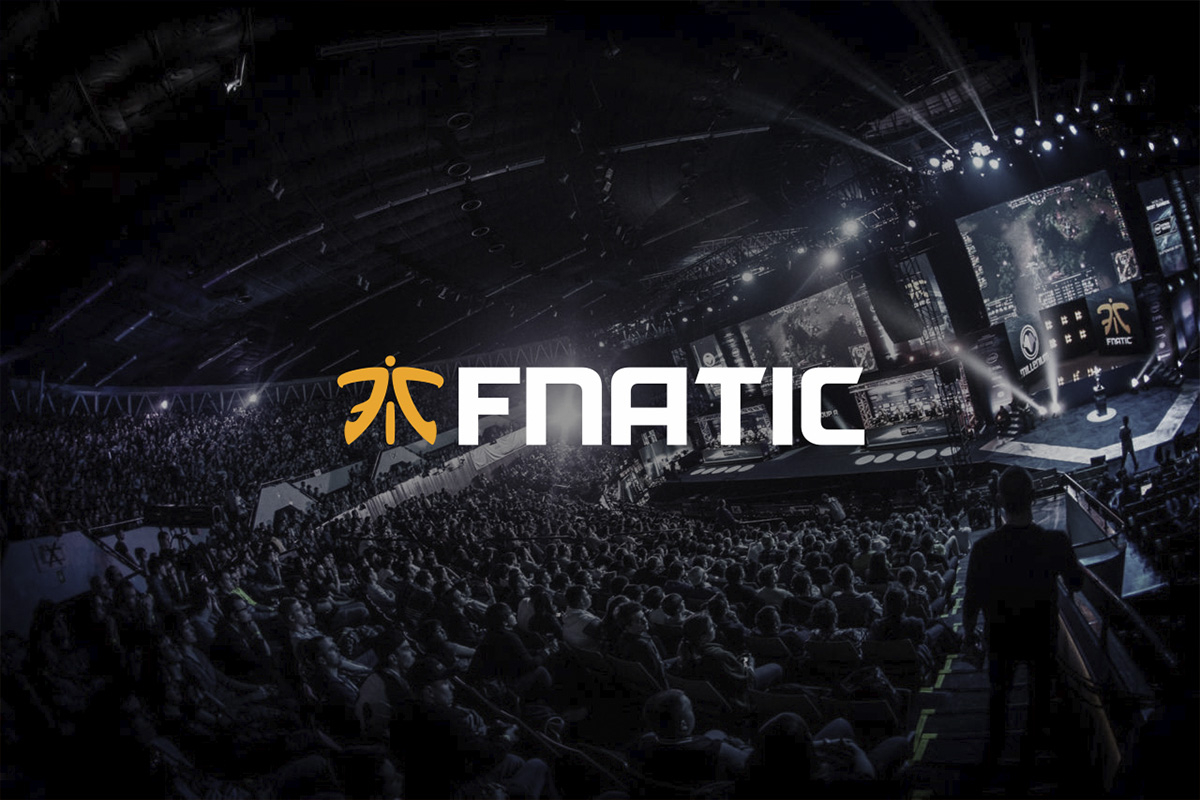 Reading Time:
3
minutes
Continues Role as Pace-Setter for Global Esports Performance with The Addition of Top Talent from the Sports and Entertainment Industries
Fnatic, leading London-based esports organisation, today announced the appointment of its new Chairman, Lucien Boyer, who brings decades of success and experience from the sports and entertainment industry. Additionally, the brand has brought on two new hires to support the continued growth of its talent and partnerships division: Soraya Sobh, Head of Talent Management and George Mead, Interim Partnerships Director. These impressive additions bolster the growing Fnatic leadership team to secure its leadership position in the world of esports.
"At Fnatic, we are always on the search for top talent across industries, and we are excited to welcome Lucien to leverage his deep expertise and network within the media and sports landscape," said Sam Mathews, Founder and CEO of Fnatic. "As a leader in esports performance, we are constantly working towards a more diverse and inclusive future, and we pride ourselves on being an equal opportunity employer as we continue to grow our business in 2020 and beyond. The team looks forward to working closely with both Soraya and George to ensure Fnatic continues to be at the top."
As the Chairman, Lucien will help support the company's next phase of growth, advance and develop the brand internationally and continue driving relationships with key stakeholders in the media and entertainment landscape. He is recognised as one of the leading experts in sports and entertainment marketing and is an industry pioneer in sponsorship activation, branded content, experiential marketing, fan engagement and social entertainment. Lucien is co-founder of Inspiring Sport Capital and Chairman of Global Sports Week, an annual international sports event that connects diverse leaders to shake, shape and share the future of the sport economy. Prior to that, Lucien was the Chief Marketing Officer at Vivendi, the leading integrated media, content and communications group and the Global President and CEO of Havas Sports and Entertainment. Lucien will succeed Nick Fry non-executive Chairman, who will remain as an advisor to Fnatic.
"I am humbled to join a highly successful organisation led by such a visionary founder and CEO," says Lucien Boyer. "There is no doubt that esports represents the most promising new frontier for sports, bringing it closer to the entertainment world. I believe that my unique mix of experience and leadership in brand, sport, media and the entertainment business will help guide Fnatic through the next stage of its success story."
Lucien's appointment builds on other reinforcements Fnatic has made to its leadership and management teams this year, particularly in the talent and partnership verticals. Soraya joins Fnatic to continue building out the internal talent management function. Previously, she ran her own artist management agency where she worked with well-known creators such as Above & Beyond and Benny Benassi. This experience, coincided with her entrepreneurial spirit, provides the perfect blend to ensure Fnatic remains the destination of choice for all the best pro-gaming, creator and influencer talent in esports. Soraya is also a recent winner of the Women of the Future (Media) award sponsored by Aviva, and is a previous Music Week 30 Under 30 rising star.
George joins Fnatic following an extensive career with Beko, leading global brand management and partnerships where he spearheaded the Beko #EatLikeAPro campaign with FC Barcelona and UNICEF, which received a series of international industry awards. As Fnatic continues to secure notable, global brand partnerships, George's prior experience of working with iconic brands and major sports teams brings a strong, knowledgeable perspective to the organisation. With the increased interest of non-endemic brands looking to partner with esports or gaming organisations, George offers an experienced outlook to the table.
"In a young industry and community such as gaming, there are many opportunities to differentiate," continued Mathews. "At Fnatic, we're utilising our talent to continue creating a competitive advantage among the biggest brand holders in esports, music and entertainment. Each new hire supports our brand's larger mission of seeking out, leveling up and amplifying performance-led creators, players and brands for the years to come."
WePlay Esports invests in Organization.GG, a platform which helps pro gamers and streamers to boost their income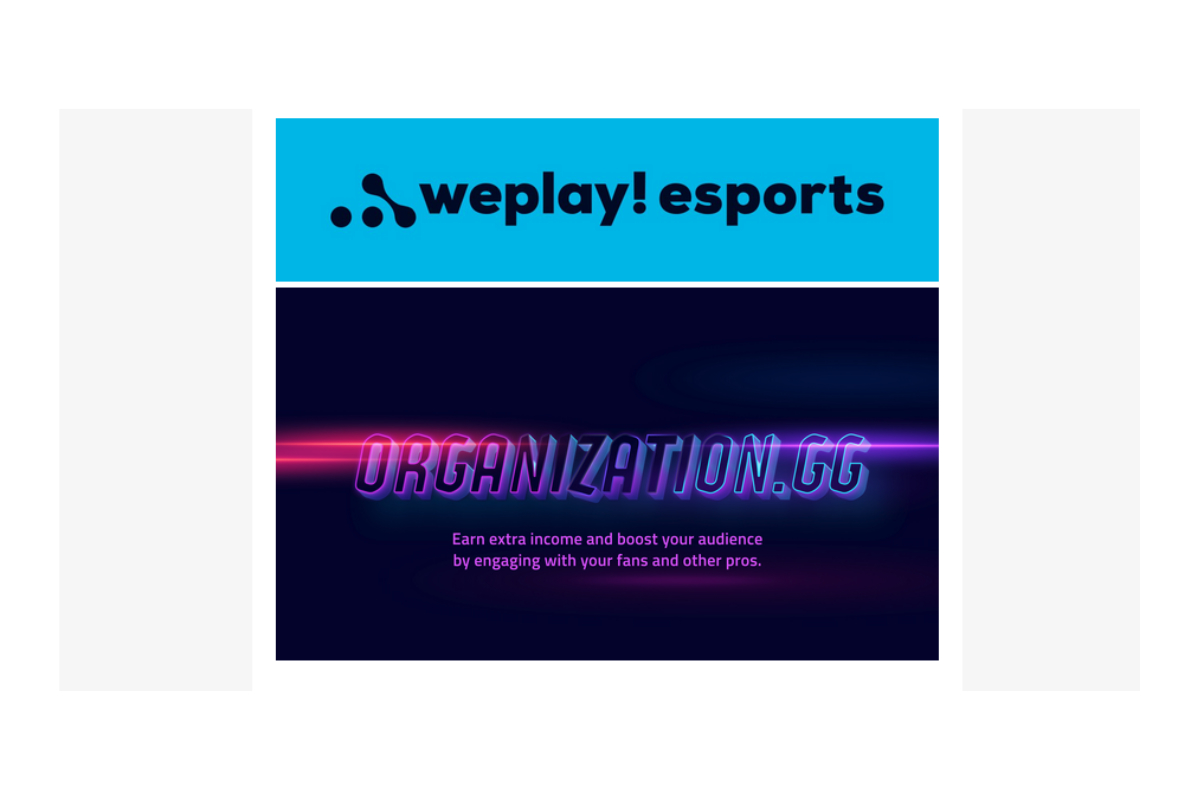 Reading Time:
2
minutes
Fans can show their favorite streamers and pro players even more support through interactive activities
The first of many more investments to come
WePlay Esports media holding has invested in a new online interactive platform called Organization.GG. This is just the beginning of what will become a long history of investment in the gaming and entertainment industry by the company, and we are glad to have Organization.GG as our first.
One might ask why WePlay Esports is interested in content creators and engagement. To this, Oleg Krot, CEO and Managing Partner of WePlay Esports media holding, had the following to say: "To continue to host great events, we need an ecosystem that enables all its stakeholders to thrive. Organization.GG will do just that for streamers and pro players, keeping our audiences engaged until our next big event."
We are delighted to have WePlay Esports not only as our investor but as a strategic partner that will boost our growth through various partnerships and integrations. We are confident that this will be a mutually beneficial partnership," says Organization.GG CEO, Dima Okhrimchuk.
A sustainable source of income for content creators
With its rise in popularity as a full-fledged profession, the number of streamers has gone up considerably. As a result, competition among streamers is up. There was a 40% reduction in viewers per streamer from 2015 to 2020, with donations accounting for over 50% of their income. With the need for varied, ever-growing content, viewers value personalized interaction and content from streamers, and this is why Organization.GG exists.
"Organization.GG bridges the interaction gap between pro gamers and streamers and their fans by offering online shared experiences. We are kicking off with a Wolf Pack Challenge in CS:GO where pros will challenge each other, and their fans will play along," stated Organization.GG CEO, Dima Okhrimchuk.
Tailor-made interactive activities for fans
Organization.GG provides streamers and pro players with access to its payment system, game servers, stats, scheduling, and other parts of its automated infrastructure to create personalized experiences for their fans. This provides viewers with fun and diverse ways of interacting with their favorite talent, leaving them hungry for the next opportunity to join in the action.
A legendary treasure awaits! New video slot from EGT Interactive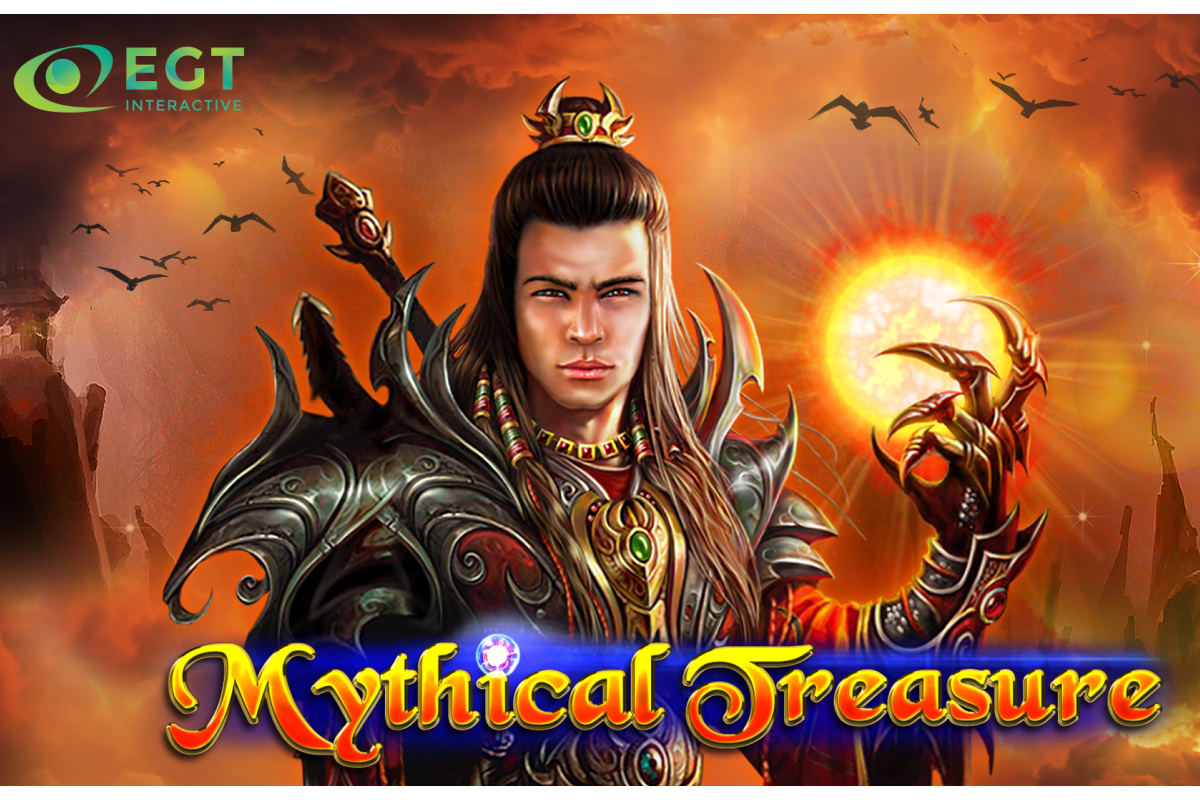 Reading Time:
< 1
minute
EGT Interactive team created a whole new fantasy world full of rewards and magic features. This September video slot release will take you on an epic adventure  for great winnings.
Immerse yourself in a quest for the Mythical Treasure.
EGT Interactive presents аn unbeatable warrior in his search for a mythical treasure. Be brave and follow his lightning sphere through all fantasy spins!  Let's enjoy an amazing magical slot with the most wanted treasure of all!
Will you join the quest?
This 5-reel, 25 paylines video slot is offering exciting features, outstanding graphics and wild sound effects.Watch out for the Castle Scatter Symbol with an enchanted apple because it will grant you more magical spins.The Golden Phoenix Symbol is your Wild, boosting your winnings.
Free Spins
A winning combination of 3 Scatters triggers 7 Free Spins. Since it is a magical slot, the feature can also be triggered mysteriously during a game.
Toppling Reels
After winning symbols are paid, they disappear to make way for new symbols and
possibly, more winning combinations.
Gamble
For the real gamblers and risk lovers – after every winning combination, the Gambling option gives you a chance to multiply it or lose it.
Jackpot Cards
Mythical Treasure may take you to the Jackpot Cards Bonus game and reward you with the Jackpot!
Available on Desktop and Mobile.