Connective Games launches live stream feature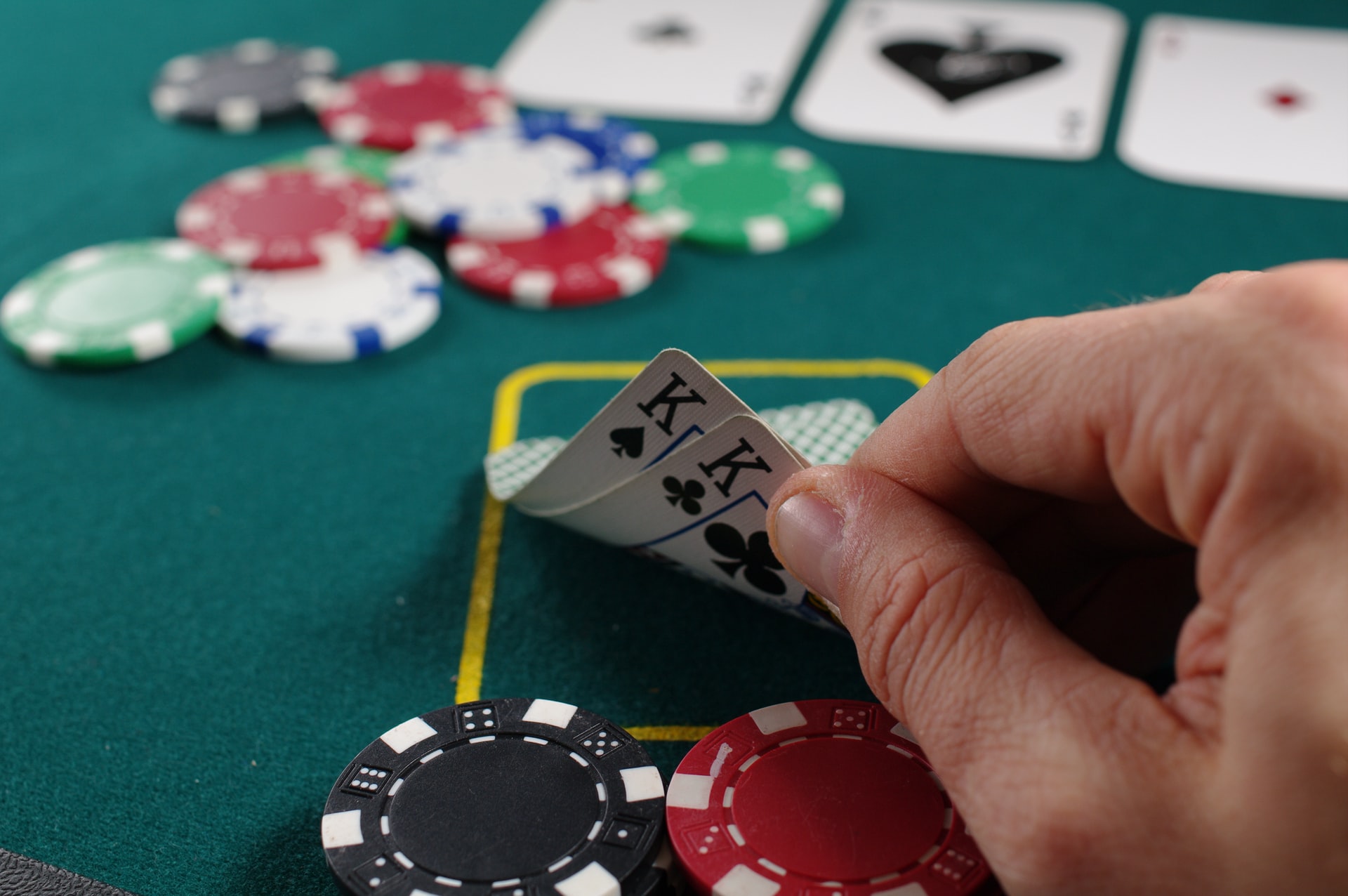 Reading Time:
2
minutes
Award-winning technology provider launches Poker Tournament Live Stream allowing operators to broadcast action to players in real-time
Connective Games, the award-winning online and mobile poker platform provider, has flicked the switch on its latest innovative feature that allows operators to live stream poker tournaments to players around the world.
The Poker Tournament Live Stream sits on the Connective Games platform, which powers big-name sites such as Spartan Poker, and allows players to remain engaged with a poker brand even when they are not playing themselves by watching professional players go head to head.
The live-streamed footage allows viewers to see each players' cards at all times, and to watch their strategy as the game and tournament unfolds. Each stream also features commentary from several poker experts, players and fans adding another layer of engagement to the footage.
The Poker Tournament Live Stream feature is entirely customisable and brandable, and the footage can be viewed on desktop, smartphone and tablet. To see an example of the Poker Tournament Live Stream in action with operator partner, Spartan Poker, click here.
Connective Games has established itself as a market leader and pioneer for online poker, and its products and services power some of the largest brands and networks in the world, including the likes of PokerMatch and Pokerdom.
Innovation is at the heart of everything it does; the provider's mobile offering is state of the art and has been designed for one-handed play while still enabling players to multi-table. Its products and services can be easily localised so that operators can provide the best player experience.
Sergey Mukhanov, CEO of Connective Games, said: "The Connective Games team is relentless in its pursuit of innovation and excellence in online and mobile poker, and the launch of Poker Tournament Live Stream is yet another example of how we do this.
"The pandemic has made it difficult for live, land-based poker tournaments to take place as planned with many now being played online. Through our feature, operators can now stream the action live to players all around the world.
"This is incredibly powerful when it comes to keeping players engaged with the poker brand and allows our operators' partners to deliver even more value. It has proved to be hugely popular with Spartan Poker and we look forward to rolling it out with other brands in due course."

FreeBitco.in Takes the Reins of FUN in Multi-Million Dollar Token Acquisition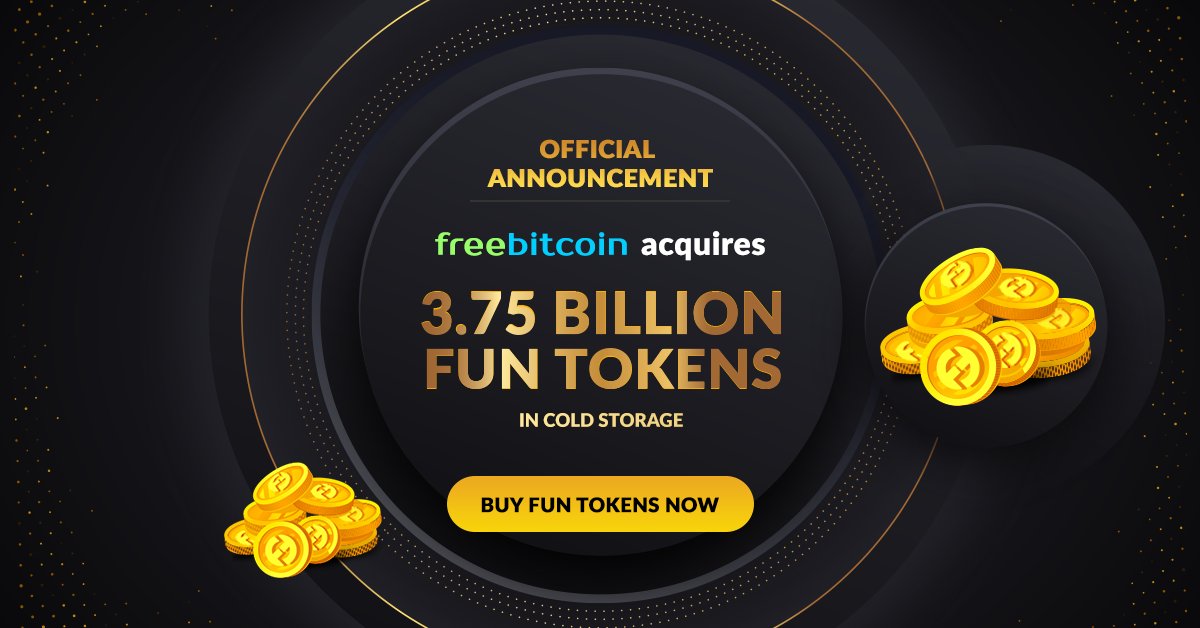 Reading Time:
3
minutes
Through a series of ventures, FreeBitco.in seeks to promote the mass adoption and utilization of FUN Token in the iGaming and Gaming spaces.
FreeBitco.in, one of the biggest Bitcoin iGaming websites in the world, has acquired the majority of FunFair's remaining cold storage of FUN tokens, the native cryptocurrency of the FunFair gaming ecosystem. The cold storage holds 4.45 billion FUN Tokens and FreeBitco.in has acquired 3.75 billion tokens.
Through this acquisition, FreeBitco.in plans to invest in the token's long-term development.
"Since 2013, FreeBitco.in's goal has always been to provide online gaming enthusiasts with a frictionless, transparent, and truly fair experience," said a statement by FreeBitco.in. "There's no better fit than the FUN token to help us significantly enhance our efforts."
The FUN Token
Since 2017, FunFair Technologies has been striving to deliver a guaranteed fair, decentralized gaming experience to the mass market through blockchain technology utilizing the FUN token.
"Despite several industry firsts and significant milestones in proving that use case, it has recently become apparent that FreeBitco.in has developed a different and superior use case for the FUN token," said a statement released by FunFair.
This announcement refers to FreeBitco.in's Premium Membership Program; a feature that incentivizes FreeBitco.in users to buy and hold FUN tokens for significant benefits. This activity has driven considerable volume into the token economy without the burden of significant on-chain transactions.
"There's no doubt that FreeBitco.in's customers are currently generating the bulk of FUN token commercial activity rather than FunFair's customers," continued the statement.
"With this in mind and for the token economy to maintain its recent success, FunFair has agreed to sell the majority of their FUN token holdings to FreeBitco.in."
FUN is an ERC20 token listed on major exchanges Binance, BitFinex, HitBTC, Changelly, and OKEx, as well as decentralized exchanges like Uniswap.
FreeBitco.in's Vision for FUN
FreeBitco.in aspires to grow the FUN token as an independent entity through a series of upcoming projects.
"Our sole objective, as of now, is to work to increase FUN's utility and value," said FreeBitco.in. "We're thoroughly committed to its long-term growth."
Accordingly, FreeBitco.in is preparing to undertake the following initiatives:
1. Strategic Burning of Tokens: FreeBitco.in plans to invest a substantial portion of its bottom line into strategically acquiring and burning FUN tokens to elevate their value over time.
2. Improving Liquidity: FreeBitco.in is working on increasing FUN's liquidity across all markets, thus making it easily accessible and tradeable. This is evidenced by a cumulative influx of $3 million in the FUN/ETH and FUN/USDC trading pairs on Uniswap recently, and other exchanges are set to follow.
3. New Blockchain: Based on the Ethereum blockchain, FUN prided itself on being fast, open, and secure. However, the growth of DeFi on Ethereum has been pushing gas prices up for many months, making the adoption of FUN too expensive for users. FreeBitco.in is actively exploring opportunities to port the FUN Token to a new blockchain that is faster and cheaper.
4. Dedicated Wallet: FreeBitco.in is working on creating a dedicated wallet for FUN users that can operate seamlessly between different iGaming platforms. The wallet would also help users convert their FUN tokens into multiple crypto and fiat currencies.
5. Proactive Development: FreeBitco.in is assembling a development team to build innovative, consumer-facing apps based around the FUN token, thus creating more use cases, strengthening utility, and promoting adoption.
6. Creating Effective Partnerships: FreeBitco.in seeks to build productive partnerships and affiliations with other iGaming entities to promote FUN's identity as a transactional currency in online gambling.
Note: This is not a partnership between the two organizations, namely FreeBitco.in and FunFair Technologies. The aforementioned acquisition and venture is at the sole discretion of FreeBitco.in.
Red Bull Mobile Esports Open Season 3 Finals to Crown the Best Players in the World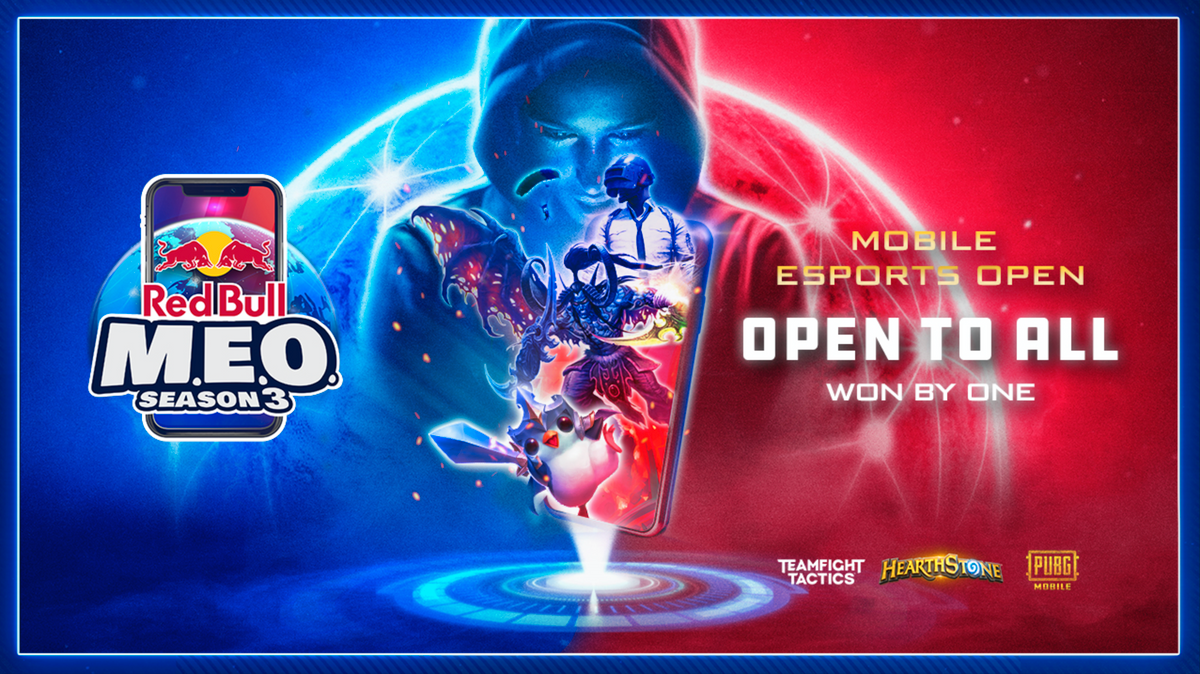 Reading Time:
2
minutes
The third year of the competitive celebration of the mobile gaming scene comes to a spectacular thirteen day conclusion with world finals for Hearthstone® on March 20th, Teamfight Tactics on March 27th, and PUBG MOBILE on March 22nd and 29th.
The best Teamfight Tactics, Hearthstone and PUBG MOBILE players in the world will compete on the world stage in an epic thirteen day final, transporting players and fans to a virtual Istanbul.
The Red Bull Mobile Esports Open (M.E.O.) Season 3 Finals festival begins when the virtual Istanbul venue opens on March 17th.
The event will crown champions for all three games from March 20th – 29th.
Season 3 has been the most ambitious to date, with over 22,000 players registering to compete.
Red Bull M.E.O., the global mobile competition where Teamfight Tactics (TFT), Hearthstone®, and PUBG MOBILE players across the globe have been battling for supremacy, comes to an exciting close in March 2021! In its third year, the mobile open will close out its most ambitious season to date with an extraordinary thirteen day world final beginning on March 17th, transporting fans to a virtual Istanbul. The event will see national winners from 28 countries compete on the world stage to identify the best players on the planet. Alongside the highest tier of competition, the world final will offer fans a digital festival celebrating one of the world's most beautiful cities, including virtual tours, exciting live streams, interactive challenges, and much more.
Uniquely positioned on both the continents of Europe, and Asia, Istanbul is the perfect digital battleground for the global competition. The immersive playground will feature three areas dedicated to the Red Bull M.E.O. Season 3 games, with the tournaments taking place in iconic and historic locations of Istanbul. The Hearthstone competition will take place at Grand Bazaar, one the oldest and largest markets in the world, and TFT will take place at the vibrant Ortaköy Square.
The PUBG MOBILE finals will be split into two regional events to ensure the best possible experience for players, crowning Red Bull M.E.O. Season 3 Champions of East and West respectively, and will take place at the Haydarpaşa Train Station & Dock. Engaging events throughout the final will include an airdrop treasure hunt available in the PUBG MOBILE district. The finals will also offer virtual tours of some of the city's most iconic locations including Sultanahmet Square and Galata Tower, video content and streams, interactive mini games, and more. Istanbul has already played host to the Red Bull M.E.O. National Finals for Turkey in July, a spectacular event which saw players compete from their cars on a moving ferry to ensure social distancing.
The high-stakes competition kicks off on March 20th with the global final for the fast-paced strategy card game Hearthstone. Truly open to all, the exciting Red Bull M.E.O. Season 3 Finals stream will see players compete in Riot Games' auto battler TFT on March 27th. The thirteen day festival will host two competitions to crown the best PUBG MOBILE players on March 22nd (East), and March 29th (West), and some of the biggest pro organisations in the world battle rising stars from every corner of the globe who have proven themselves in national competitions.
Red Bull M.E.O. Season 3 has been the most successful yet, with more players than ever before competing in national events in 28 countries. Season 3 began in May 2020, and has seen more than 22,000 players around the world register to compete.
Genesis Global partners with Wazdan to extend games offering to customers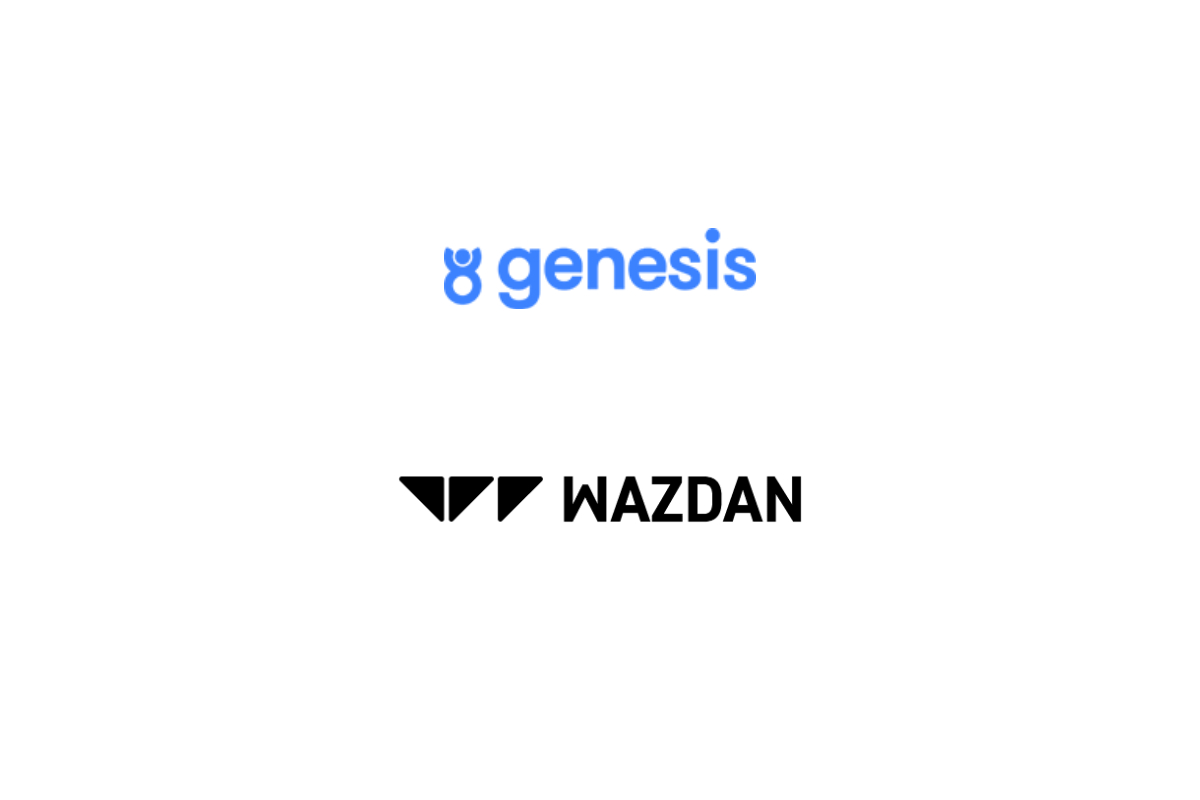 Reading Time:
< 1
minute
Players can now enjoy Wazdan slots on Genesis casino brands
Genesis Global have once again expanded their content of games by collaborating with popular slots provider Wazdan, to offer their customer the entire selection of games.
The partnership will mean Wazdan games are available on fourteen of Genesis' online casino brands to players located in Sweden, UK and most of Europe, offering popular titles such as Magic Stars 9, Larry the Leprechaun and Space Spinstm. Players can enjoy more than 110 HTML5 games with tech-rich features such as Volatility Levels™, Energy Saving Mode, Double Screen Mode, Unique Gamble Feature, Ultra-Fast Mode, Ultra Lite Mode, and the newly released Big Screen Mode
"Genesis is excited to partner with Wazdan, allowing us to enhance and expand our player experience. It is fundamental for us to work with companies that share the same vision to provide high-quality online gaming experiences using the latest technological advancements." Says Ariel Reem, CEO of Genesis Global.