Tundra Announces First Major Expansion into Dota 2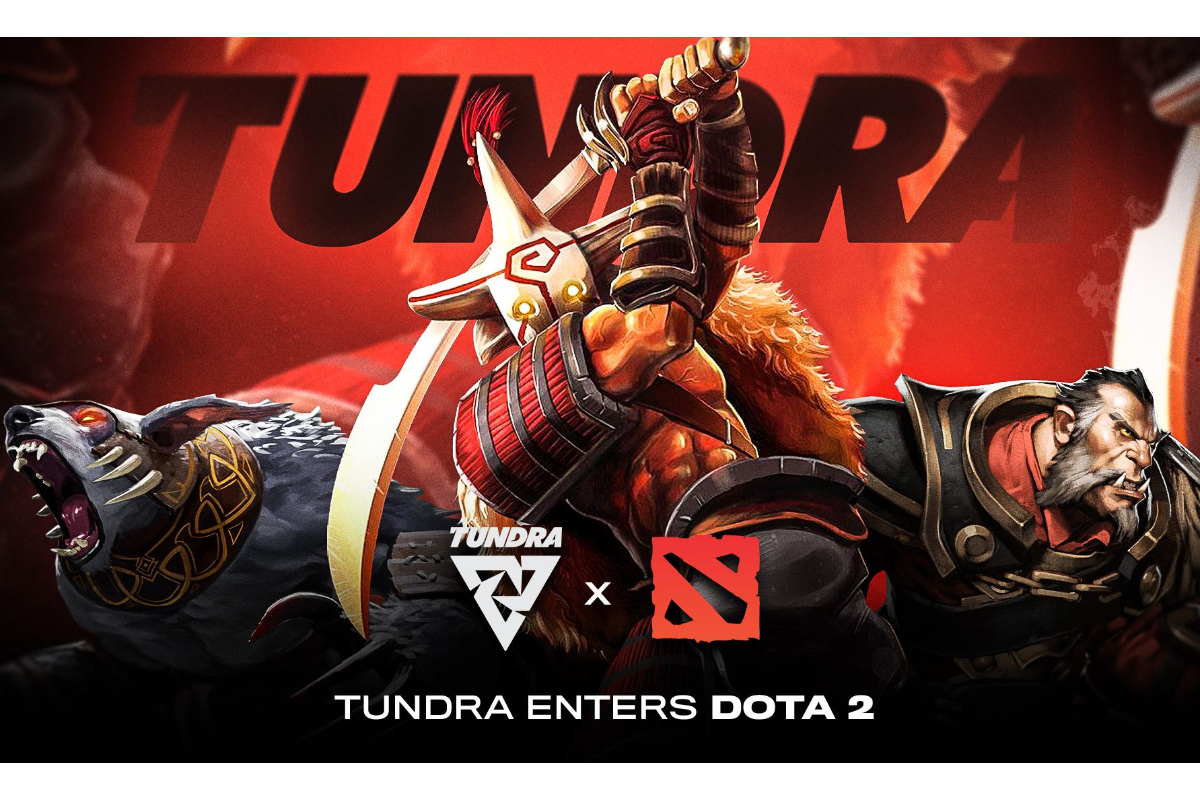 Reading Time:
2
minutes
Tundra, a London based esports organisation known for their international roster of the world's best FIFA players is pleased to reveal their expansion into Dota 2 with the acquisition of Mudgolems, a new and upcoming European team. The team is led by Adrian "Fata" Trinks, a veteran of the Dota2 scene. Having started his professional career more than 8 years ago, Fata played under some of the biggest teams in Dota2, including Team Liquid, Cloud9 and Team Secret. In those years, he managed to participate in all Internationals and various Major Valve Tournaments. More recently, he switched to the hard support role, using his experience to create and captain his own team.
Tundra launched in 2019 with a world-renowned international FIFA roster and the ambition to house high profile talent with their eye on victory at every event they attend. Following a successful first year with the signing of TikTok as Principal Partner and Kappa as the Official Sportive Teamwear provider. Tundra will now expand into Dota 2 with the signing of Mudgolems who recently qualified for the EU Upper Division in DreamLeague Season 14. Performing extremely well and showing promising potential, it was the Mudgolems´ rapid rise to success that ultimately sparked Tundra´s interest in supporting the team.
"Signing a new roster in a new game is a significant investment for any esports organisation and not an overnight decision. Dota 2 continues to be a pinnacle esport and Mudgolems is a new team that is already making a name for itself and who share the same ambitions and passion as we do," said Maxim Demin, owner of Tundra. "The potential is sky high and we believe Fata will be able to steer the team in the right direction and challenge some of the biggest names on the Dota 2 esports scene. At Tundra we want to compete at the highest level and in the world's biggest esports, which is why we believe an expansion into Dota 2 is a natural step for us. With that being said, we realise that success doesn't come overnight either."
"Tundra Esports and I share the same drive to build a force within the Dota2 Esport scene and I believe this will let me take the team to the next level," said Adrian "Fata" Trinks, Team Captain of Tundra's Dota 2 team.
Adrian "Fata" Trinks has a strong roster of players supporting him, including:
Oliver "Skiter" Lepko – born in Slovakia, Skiter has recently achieved more than 10,000 MMR in-game, having previously played for PENTA Sports, Ninjas in Pyjamas and CR4ZY.
Leon "Nine" Kirilin – Half German, half Russian, Nine is best known for being the first German player to reach 9,000 MMR, playing for the likes of PENTA Sports, Team Spirit and J.Storm.
Neta "33" Shapira – A skillful Israeli offlaner with many games under his belt on teams such as Alliance, Ninjas in Pyjamas, Optic Gaming and Hellraisers.
Malthe "Biver" Winther – A support player hailing from Denmark with a track record of playing for Natus Vincere and Ninjas in Pyjamas.
Tundra fans can watch the official debut of the new Dota 2 team on Tuesday January 26th at 9pm CET, playing against OG in the DreamLeague Season 14 DPC EU Upper division.

Veloce breaks half a million monthly views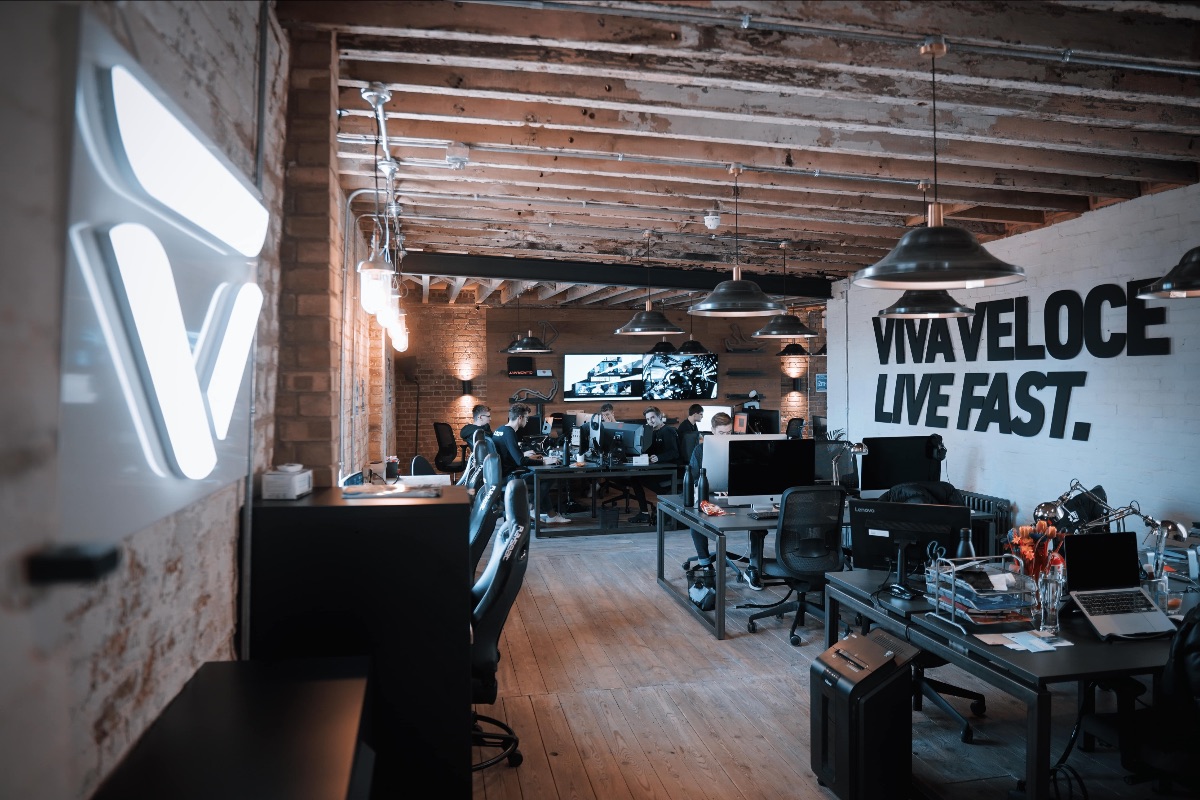 Reading Time:
2
minutes
Veloce, the UK-based next-gen sports ecosystem, has recorded over half a billion views across its YouTube channels in one month for the first time. The landmark continues the growth of the Veloce's fanbase that can watch and support their favourite gamers and drivers as they compete around the world within one ecosystem.
In four years, monthly viewers have grown from 27,000 to 500m
In the last year alone, monthly viewing has grown 150% from 200m to 500m
Veloce's new TikTok channel alone has 140m monthly views
35m subscribers across Veloce channels on YouTube
Rupert Svendsen-Cook, CEO of Veloce Group, said: "To hit half a billion monthly views in under four years is special. With other channels like TikTok we are going over 640 million a month. That just shows you the appeal Veloce has but also the growth of Esports and other future focussed sports.
"We are talking about a huge, young audience, engaging with sports, both physical and digital, in a new and different way. We think it is the future of how fans will consume sports in the future, around the world. We are going to keep building that ecosystem for our fans and giving them the great content they want."
Veloce, based in a studio in West London, have grown from their founding in 2018 as an Esports team with three employees to one of the fastest-growing modern media and sports rights holders in the UK with over 40 employees and teams competing at the cutting edge of the future of sports.
Veloce Group's teams compete in future focussed sports, both physical and digital, championing sustainability and gender diversity. In motorsports, Veloce compete in Extreme-E – attracting partners like E.ON – and won the W Series last season with Jamie Chadwick.
In Esports, Veloce operates over 10 teams, both under the Veloce umbrella itself and across partner and joint venture operations, including Mercedes F1, McLaren, Quadrant (with F1 driver Lando Norris) and Yas Heat. Further, Veloce has over 60+ gamers competing across titles such as Official F1 Game, Forza, GT Sport, DiRT Rally and Project Cars.
TOM CLANCY'S RAINBOW SIX® SIEGE OPENS UP FOR BEGINNERS WITH VISEGRAD COMMUNITY CUPS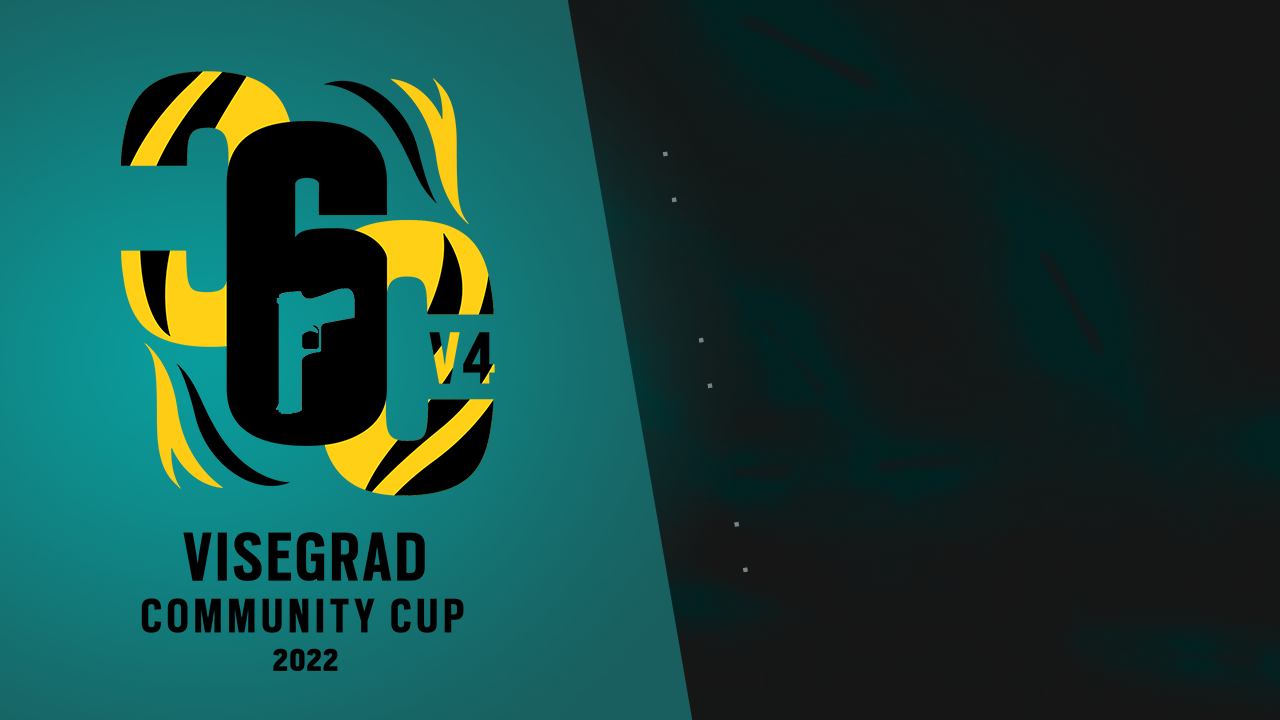 Reading Time:
2
minutes
Starting Saturday, August 20th players from Poland, Czech Republic, Slovakia, and Hungary can compete in weekly Rainbow Six Siege tournaments on PC
Today, Ubisoft Poland announced that – through their collaboration with global esports platform Challengermode – Tom Clancy's Rainbow Six® Siege will be joining a series of weekly PC tournaments dedicated to beginners from Visegrad Group starting August 20nd. Expanding on its previous work with Challengermode on the V4 Masters – Nationals level tournaments – Ubisoft continues its efforts to develop Rainbow Six Siege's grassroots competitions – open to all with weekly tournaments.
Kamil Ściana, Brand Marketing Manager CEE at Ubisoft said: "Our main goal with this new series of tournaments is to further open up the Rainbow Six Siege esports scene to players of all levels, bridging the gap between casual multiplayer and the more professional esports space where players can regularly compete for real prizes. Working with Challengermode has made the set-up and participation in these tournaments seamless and easy to scale for as many players as want to compete from the Visegrad region, and we look forward to working with them further on tournaments that will keep players coming back to enjoy Rainbow Six Siege in the months and years ahead."
Patrik Jackiewicz, Senior Partnerships Manager at Challengermode added: "We're delighted to be working with Ubisoft to bring Tom Clancy's Rainbow Six Siege grassroots esports initiative to life on Challengermode. Together with one of the most popular IPs in the world we are creating a bedrock ground for players looking to ascend to higher tiers of Ubisoft-endorsed tournaments, which aligns perfectly with Challengermode's goal of making esports truly accessible for all. We look forward to working closely with Ubisoft on this series of weekly competitions and other collaborations in future."
Players from Poland, Czech Republic, Slovakia, and Hungary can register now through Challengermode's esports platform, and prepare to compete for in-game credits to purchase newest operators, uniforms, weapon skins, charms and more. These weekly competitions will give the Tom Clancy's Rainbow Six Siege esports hopefuls the chance to level up their skills by playing like the pros in a structured competitive experience – all on one centralized platform.
Prodigy Agency kick-offs a new season of its academy program "The Prodigies" to enlighten CS:GO rising talents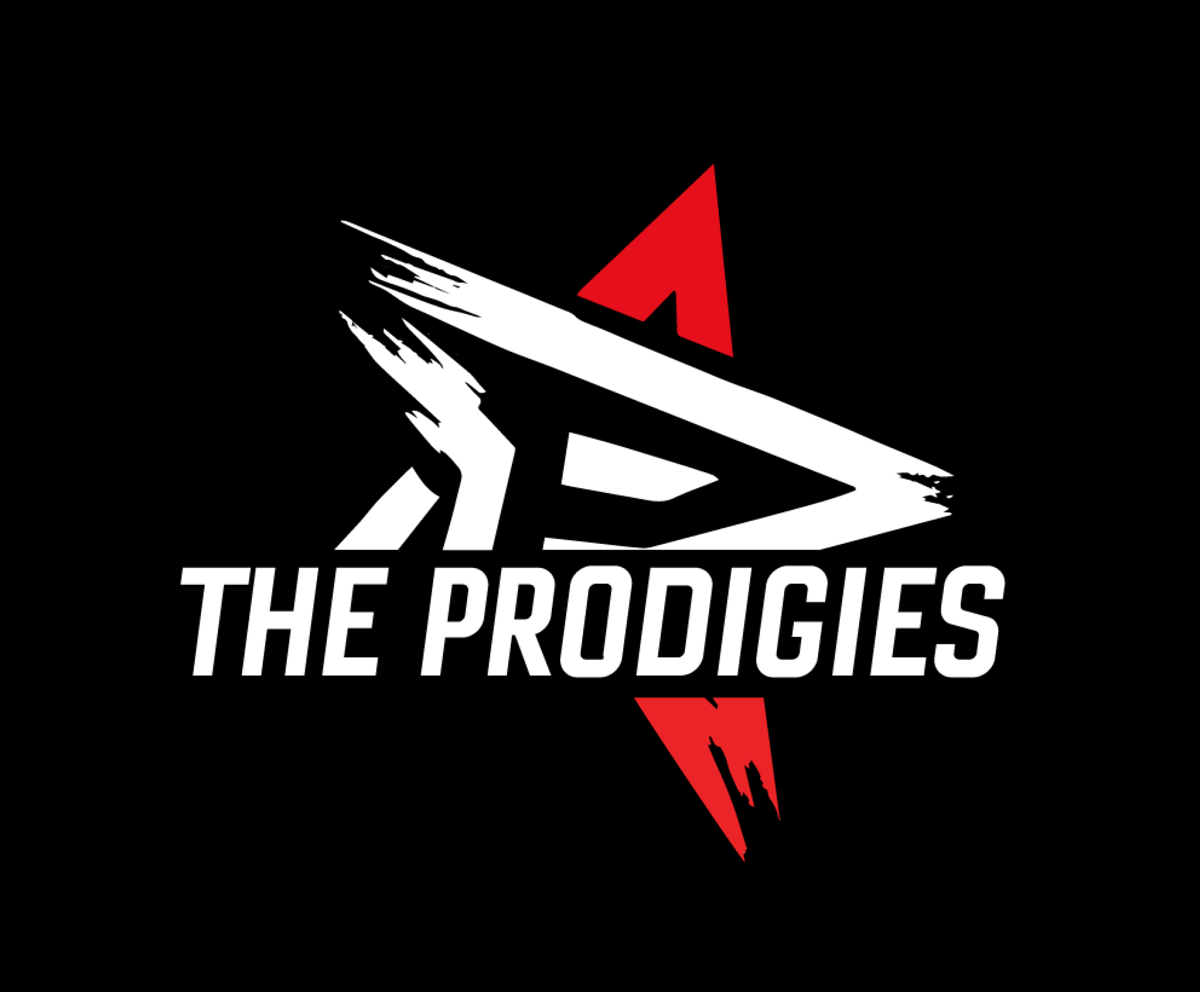 Reading Time:
2
minutes
The leading esports players agency, Prodigy Agency, announced to be back on track for a new season with its innovative academy program named "The Prodigies", with the support of Razer as the main partner of the project.
Prodigy Agency, founded and directed by Jérôme Coupez, represent some of the best players around the world , including some of the biggest stars in esports like Mathieu « ZywOo » Herbaut and Dan "apEX" Madesclaire on CS:GO, Adil « ScreaM » Benrlitom, Tyson « TenZ » Ngo on Valorant, Carl-Antoni « Carl Jr. » Cloutier on Trackmania, Alexandre « Kaydop » Courant on Rocket League, or Kacper « Inspired » Słoma on League of Legends.
Groundbreaking concept
Officially launching its own CSGO academy program called "The Prodigies" Prodigy Agency is paving the way for a new approach to players' scouting. The purpose of Prodigy's brand new concept is to support young promising CSGO players from the very beginning to provide them a once-in-a-lifetime opportunity to get visible in front of top tiers organizations.
Each and every player taking part in "The Prodigies" will get their first salary, massive exposure as well as complete support to sustain their growth and teach them how to evolve in a competitive sphere: coaching staff, experienced players feedback (apEX, NBK, etc), boot camps in the Prodigy Agency facilities, guidance from Prodigy Agency, and much more!
Everything is set up with the goal to find a professional structure for each of them, either on a top-tier academy roster or as a starting lineup of a professional well-established team.
4 seasons will be held each year, based on the ESEA Seasons calendar, giving the chance to all players to be candidates for each season, via public applications.
Massive adoption and interest by the community
After a public call for applications via twitter, Prodigy Agency and Jerome Coupez received more than 200 viable applications from players who wanted to prove themselves.
After a proper selection process, 50 players participated in trials until the final draft of the 6 players who will have the chance to compete under "The Prodigies" project for the ESEA Season 42 and other competitions!
The application process for all season will always remain public to give a chance to everyone to be selected.
Ambitious roadmap sustained by premium partners
After the first "The Prodigies" test seasons, 7 players have been already signed to academies or professional teams like OG Academy or K1CK. Starting this summer, "The Prodigies" is reaching a new level with proper trials, and providing everything needed to the selected players with the support of its main partner Razer (peripherals), and CS.MONEY (skins), Refrag.gg (training and preparation), Scope.gg (data analytics).
During this season, players part of the academy program will be mainly competing in the ESEA Season 42 circuit but will also participate in punctual events and qualifiers, opening in August 2022. All ESEA matches will have a high quality stream, with PewPew as the main production partner and professional casters, to maximize the exposure of the players.
Total commitment from Prodigy Agency
The players will be contracted with Prodigy Agency and will benefit from the same support as their star players part of the agency. Added to this, no buyout/transfer fee will be put into place: the players will be able to join a professional team at any time with the guidance and full support of Prodigy Agency.