Tundra Announces First Major Expansion into Dota 2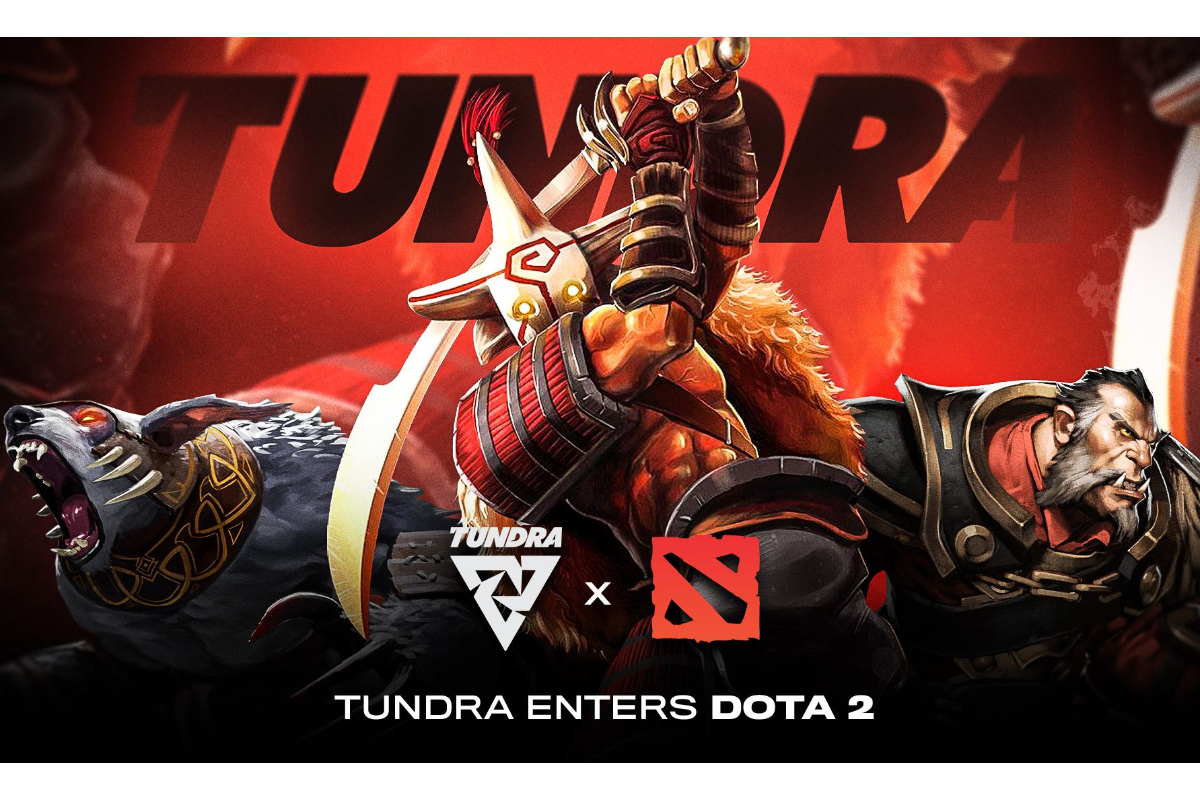 Reading Time:
2
minutes
Tundra, a London based esports organisation known for their international roster of the world's best FIFA players is pleased to reveal their expansion into Dota 2 with the acquisition of Mudgolems, a new and upcoming European team. The team is led by Adrian "Fata" Trinks, a veteran of the Dota2 scene. Having started his professional career more than 8 years ago, Fata played under some of the biggest teams in Dota2, including Team Liquid, Cloud9 and Team Secret. In those years, he managed to participate in all Internationals and various Major Valve Tournaments. More recently, he switched to the hard support role, using his experience to create and captain his own team.
Tundra launched in 2019 with a world-renowned international FIFA roster and the ambition to house high profile talent with their eye on victory at every event they attend. Following a successful first year with the signing of TikTok as Principal Partner and Kappa as the Official Sportive Teamwear provider. Tundra will now expand into Dota 2 with the signing of Mudgolems who recently qualified for the EU Upper Division in DreamLeague Season 14. Performing extremely well and showing promising potential, it was the Mudgolems´ rapid rise to success that ultimately sparked Tundra´s interest in supporting the team.
"Signing a new roster in a new game is a significant investment for any esports organisation and not an overnight decision. Dota 2 continues to be a pinnacle esport and Mudgolems is a new team that is already making a name for itself and who share the same ambitions and passion as we do," said Maxim Demin, owner of Tundra. "The potential is sky high and we believe Fata will be able to steer the team in the right direction and challenge some of the biggest names on the Dota 2 esports scene. At Tundra we want to compete at the highest level and in the world's biggest esports, which is why we believe an expansion into Dota 2 is a natural step for us. With that being said, we realise that success doesn't come overnight either."
"Tundra Esports and I share the same drive to build a force within the Dota2 Esport scene and I believe this will let me take the team to the next level," said Adrian "Fata" Trinks, Team Captain of Tundra's Dota 2 team.
Adrian "Fata" Trinks has a strong roster of players supporting him, including:
Oliver "Skiter" Lepko – born in Slovakia, Skiter has recently achieved more than 10,000 MMR in-game, having previously played for PENTA Sports, Ninjas in Pyjamas and CR4ZY.
Leon "Nine" Kirilin – Half German, half Russian, Nine is best known for being the first German player to reach 9,000 MMR, playing for the likes of PENTA Sports, Team Spirit and J.Storm.
Neta "33" Shapira – A skillful Israeli offlaner with many games under his belt on teams such as Alliance, Ninjas in Pyjamas, Optic Gaming and Hellraisers.
Malthe "Biver" Winther – A support player hailing from Denmark with a track record of playing for Natus Vincere and Ninjas in Pyjamas.
Tundra fans can watch the official debut of the new Dota 2 team on Tuesday January 26th at 9pm CET, playing against OG in the DreamLeague Season 14 DPC EU Upper division.

GIANTS SOFTWARE AND SPORTFIVE AGREE PURPOSEFUL MARKETING PARTNERSHIP FOR GAMING BRAND FARMING SIMULATOR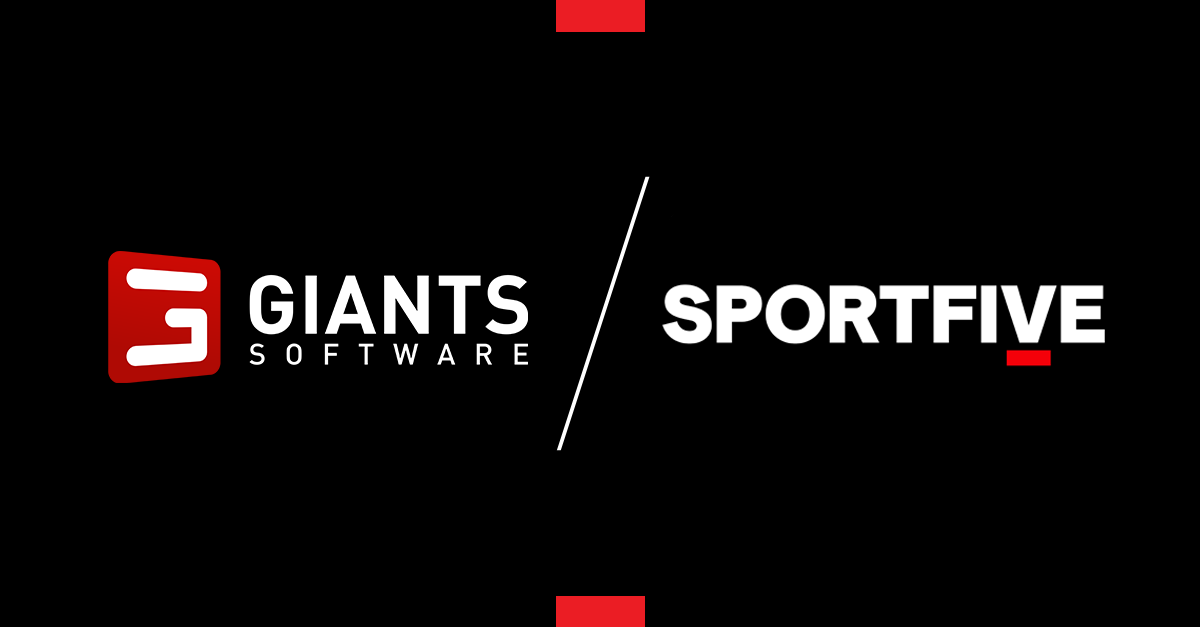 Reading Time:
2
minutes
Publisher and global sports business agency hereby focus on Esports and authentic in-game brand integrations
GIANTS Software and SPORTFIVE today announce a purposeful marketing partnership, which focuses on the gaming brand Farming Simulator and aims to enhance the related Esports universe and the authenticity of the game environment via the realistic in-game integration of brands.
In trusting the Esports know-how and commercial experience of SPORTFIVE, GIANTS Software further accelerates the marketing activities for its competitive Esports series Farming Simulator League. The global sports business agency SPORTFIVE hereby adds a truly valuable element to its portfolio that highlights the immense potential in regard to in-game advertising possibilities. These integrations offer an authentic way for a variety of brands to get involved with Esports, especially for rather traditional brands that have never had contact with the Esports cosmos before. At the same time, this provides unique access to a new, large and additional target group within the Esports landscape.
The video games series Farming Simulator is the most popular gaming title from developer and publisher GIANTS Software. The game series is a global phenomenon and available on all popular platforms including consoles, mobile phones, tablets and PCs. Since 2008, over 25 million versions of Farming Simulator have been sold worldwide on PC and console alone.
SPORTFIVE now is supporting GIANTS Software in the acquisition of new partners in selected areas. The Farming Simulator world offers an attractive variety of authentic integration possibilities for brands: From becoming a partner of the professional Esports series Farming Simulator League, over in-game advertising via geo-targeted billboards to usable in-game content, i.e. stores, working equipment or vehicles.
Boris Stefan, Head of Publishing at GIANTS Software, explains: "We're delighted to reach this agreement with such an experienced marketer. It will become the origin of further immersion into our vast maps. I already envision many larger additions and even tiny details, and all together will bring our family-friendly world to life and will add authenticity to the overall simulation experience."
Thomas Ottl, Executive Director Global Esports at SPORTFIVE, adds: "We are truly excited for this partnership, which is strongly designed to enhance the gaming experience for the family-friendly and international fan base of Farming simulator. The innovative in-game integrations are an authentic way for brands to get in touch with a diverse and large target group and with these integrations, the game will be even more like reality. We cannot wait to get to work!"
EVOS Esports Announces Continued Investment In Singapore, Esports Player Promoted To Management Role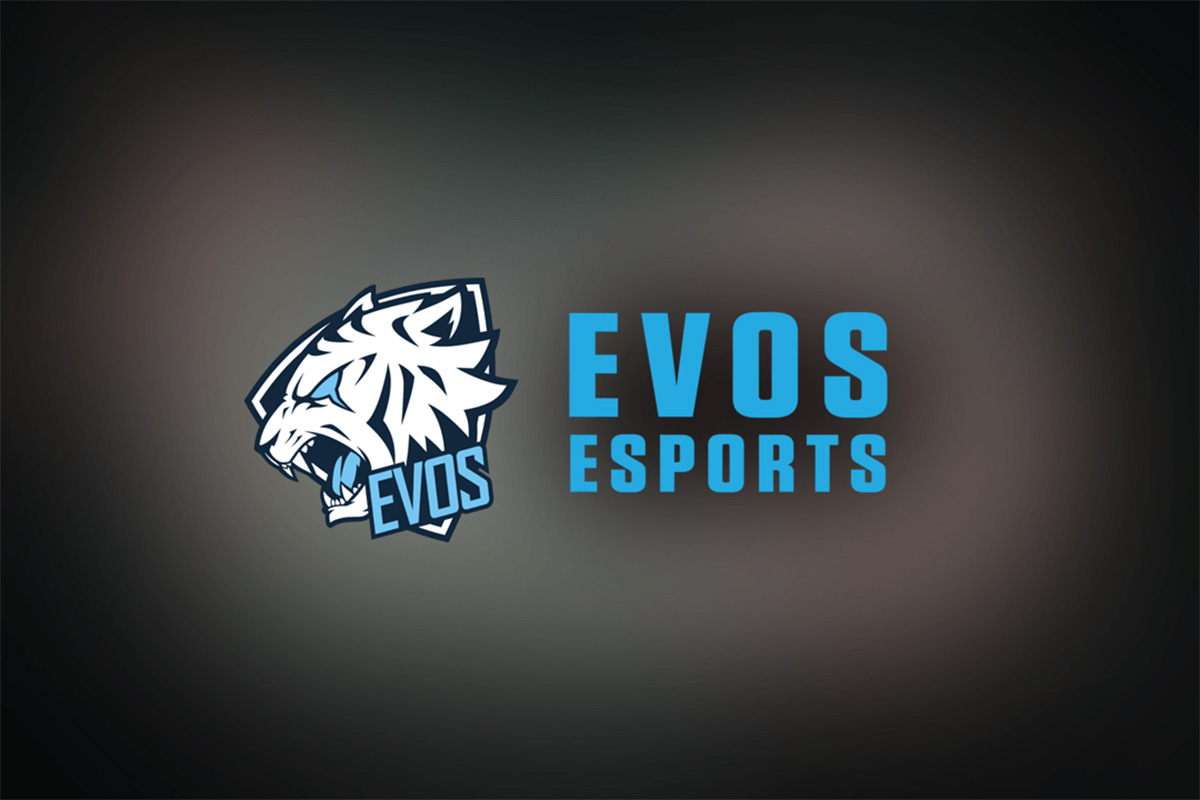 Reading Time:
2
minutes
EVOS Esports, the leading esports organization in Southeast Asia, has appointed its former professional player, Stefan Chong, popularly known to fans as EVOS.Soul, as its Business Development Lead for EVOS Esports in Singapore.
EVOS Esports will continue investing into the Singapore esports industry by having a Mobile Legends: Bang Bang team (EVOS SG) to represent the country at national and international level esports tournaments. EVOS SG will be participating in the upcoming MLBB Professional League 2021 (MPL Singapore) with a roster that will shock the competition and are confident in lifting the trophy for the upcoming season.
Stefan will be leading EVOS Esports' business development initiatives in Singapore, by engaging stakeholders from various verticals such as brands, government agencies, and MOONTON Games, the gaming publisher and developer of Mobile Legends: Bang Bang. From a young age, he has performed well in his classes while gaming.
Stefan holds a diploma in Aerospace Technology with Ngee Ann Polytechnic and has taken up a degree in Mechanical Design and Manufacturing Engineering at the Singapore Institute of Technology.
Stefan was part of the EVOS SG team representing Singapore which competed against the world's best Mobile Legends: Bang Bang (MLBB) players at the M2 World Championship, that was hosted in January 2021 in Singapore.
He has also represented Singapore's esports team at the SEA Games 2019 in Philippines.
Stefan Chong, Business Development Lead of EVOS Esports (Singapore) said, "I am thankful to the fans for supporting me in my esports career thus far, and am grateful to Ivan and the senior leadership team for their trust in me as I spearhead EVOS Esports' business development efforts in Singapore. I look forward to connecting with brands, government agencies and game publishers as we continue investing in Singapore."
Ivan Yeo, Co-Founder and Chief Executive Officer of EVOS Esports added, "Stefan is a great role model and a testament to the positive impact that EVOS Esports has brought to the esports industry in Singapore; a student turned professional player and now appointed as our Business Development Lead to spearhead EVOS Esports initiatives in the country. His deep insights on the esports eco-system will be highly valuable as we engage with
brands and government agencies to elevate esports to the next level."
EVOS Esports was founded in 2017 with 100-over employees in four countries and three teams from EVOS Esports represented Singapore and Indonesia in the SEA Games 2019.
EVOS Esports currently manages 160 gaming influencers exclusively and are partners with over 200 esports talents, with a total following of over 64 million YouTube subscribers and over 62 million Instagram followers, and over 350 million views per month across Southeast Asia.
Ultimate Battle, India's first-ever one-stop esports Online Platform; set to revolutionize Indian Esports market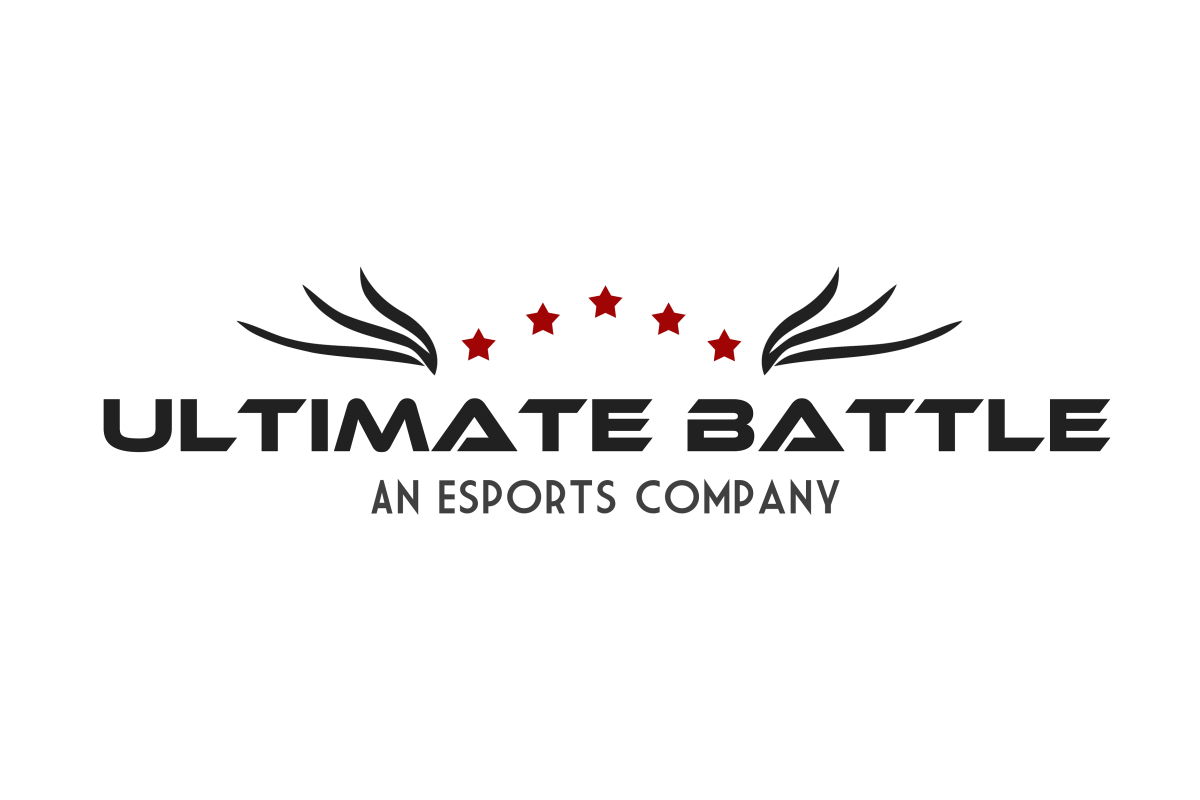 Reading Time:
3
minutes
A 360-degree platform with Esports Titles Tournaments, Gaming News & an E-commerce Portal for gamers
Ultimate Battle is India's first-ever one-stop online Esports platform for all gaming needs, an ecosystem for players to connect, interact and compete with each other in their favorite Esports title games for competition and rewards. The platform provides a focused designed and playing facility with unparalleled competitive gaming experiences for gamers, the esports community, and millions of esports fans around the world via esports tournaments and industry-related informative content production- in short, Ultimate Battle boasts to be a gamer's paradise.
The platform also caters to the Esports community with an E-commerce Portal, virtual supermart for all gaming enthusiasts, a unique concept, and a first for the esports sector in India. This helps in provisioning a 360-degree platform to gaming enthusiasts for news on the latest esports trends, consume high-quality gaming content as well an environment to compete, and bud new talents for the Esports competitive scene.
"Gaming was mostly recreational all this while but with the absence of Live Sports, people who had a competitive bent of mind got hooked to online esports and the sudden surge is there for everyone to witness. I truly believe this is an opportune moment for homegrown brands like us, who are in the business of Esports and have created a unique value proposition for the gamers. This is a very exciting time for Ultimate Battle; we are a new age Esports online platform with a plug and play option which is innovative, informative and also provides E-commerce facilities for various gaming needs—all embedded into one single platform," said Tarun Gupta, a gamer and Founder of Ultimate Battle.
India in the past couple of years has emerged as the hotbed for mobile esports. The growth of online esports gaming has seen an exponential rise due to the penetration of smartphones resulting in a mammoth of 365 million Indian gamers across mobile, PC, and console which is projected to reach 440 million by 2022 according to industry estimates.
The foundation and flavor of Ultimate Battle points towards this esports boom with some of the key gamer-friendly product features being;
Game Play – Engage with fellow games and play tournaments/Challenges
Socialize – Connect with gamers, make friends & chat with the community
E-commerce – a one-stop-shop offering jaw-dropping deals & best pricing on top brands of Gaming Hardware, Consoles & Gaming Accessories
Content – Consume great content gameplay news & media
The platform currently has popular esports titles like Call of Duty, Garena Free Fire, Valorant, FIFA20, CS: GO, DOTA2, Fortnite including Chess, which has topped gamer's preferences during the pandemic. Currently, the platform has a strong player base across games and has hosted close to 30000 matches since its inception in 2017.
"To bring Esports into the mainstream and engage millions of gamers and fans together, we have multiple popular esports titles on our platform. In the year 2019, India alone amounted to 13% of the total game downloads worldwide with mobile games in the forefront. We are consistently working to develop Esports in India. Since our inception we as a tech brand specializing in esports aim to provide thousands of gamers with a unique online experience to participate in multi-player mobile, console, and PC video game competitive tournaments and win prize money," added Gupta who is also an expert in product design and technology development.
This platform also serves as a go-to platform to kickstart one's career in the competitive circuit. All the esports athletes will get essential exposure and a platform where they can enhance their tactical skills, strategies & coordination.