What happened to the BTC-E cryptocurrency exchange? A viewpoint from CASEXE's expert
Reading Time:
2
minutes
On 25 July 2017, one of the most popular cryptocurrency exchanges, BTC-E, was unaccessible to users. A few hours later, the exchange stated that "in connection with the technical works at the BTC-E data center, the site may be temporarily unavailable", "technical works are nearing completion". However, a day later, the exchange never got online.
BTC-E published a message at its official Twitter, indicating that the operation would be recovered within 5-10 days.
The network began to circulate rumors that more than $169 million were stolen from the exchange. In addition, according to some information, the exchange may have been temporarily disabled during the fall of the Bitcoin course. The information has not been confirmed at the moment.
As we have informed, 25 July, the Bitcoin rate depreciated by $200. However, the last time of Bitcoin's fall by 500$ on 14-16 July the exchange resource remained available.
The Executive Director of Casexe, Ivan Kondilenko, commented upon the situation:
"The current situation surrounding the BTC-E is very uneven." There are several main versions of what happened. One of our sources reports that the exchange was actually hacked and some of the funds were withdrawn by unidentified persons. It is said about sum of $169 million on the Internet, but we cannot confirm this information yet. Other sources state that the closure of the exchange is related to the arrest of one of the BTC-E founders, Alexander Vinnik, in Greece, and any outsiders are not relevant to the exchange's shutdown. The only fact is that BTC-E ceased its operation against the backdrop of Bitcoin's sharp fall following a statement by the POLONIEX exchange on possible harforke (a change in the protocol to optimize the operation of blocks).
We are closely following the situation and will be one of the first to report on the true causes of the BTC-E malfunction. This is probably the biggest stress for Bitcoin users since the collapse of MT-Gox in 2014. The situation is unequivocally stabilizing, and it will not change global trends in the cryptocurrency industry, but a certain unpleasant sediment will remain for some period. "It is never nice when a few dishonest people damage a reputation of whole market."
Recall that the BTC-E cryptocurrency exchange became operational in 2011 and is a part of the TOP-10 Bitcoin world exchanges. Currently, it has over 4,000 customers.
How Bitcoin made its way into mainstream service industries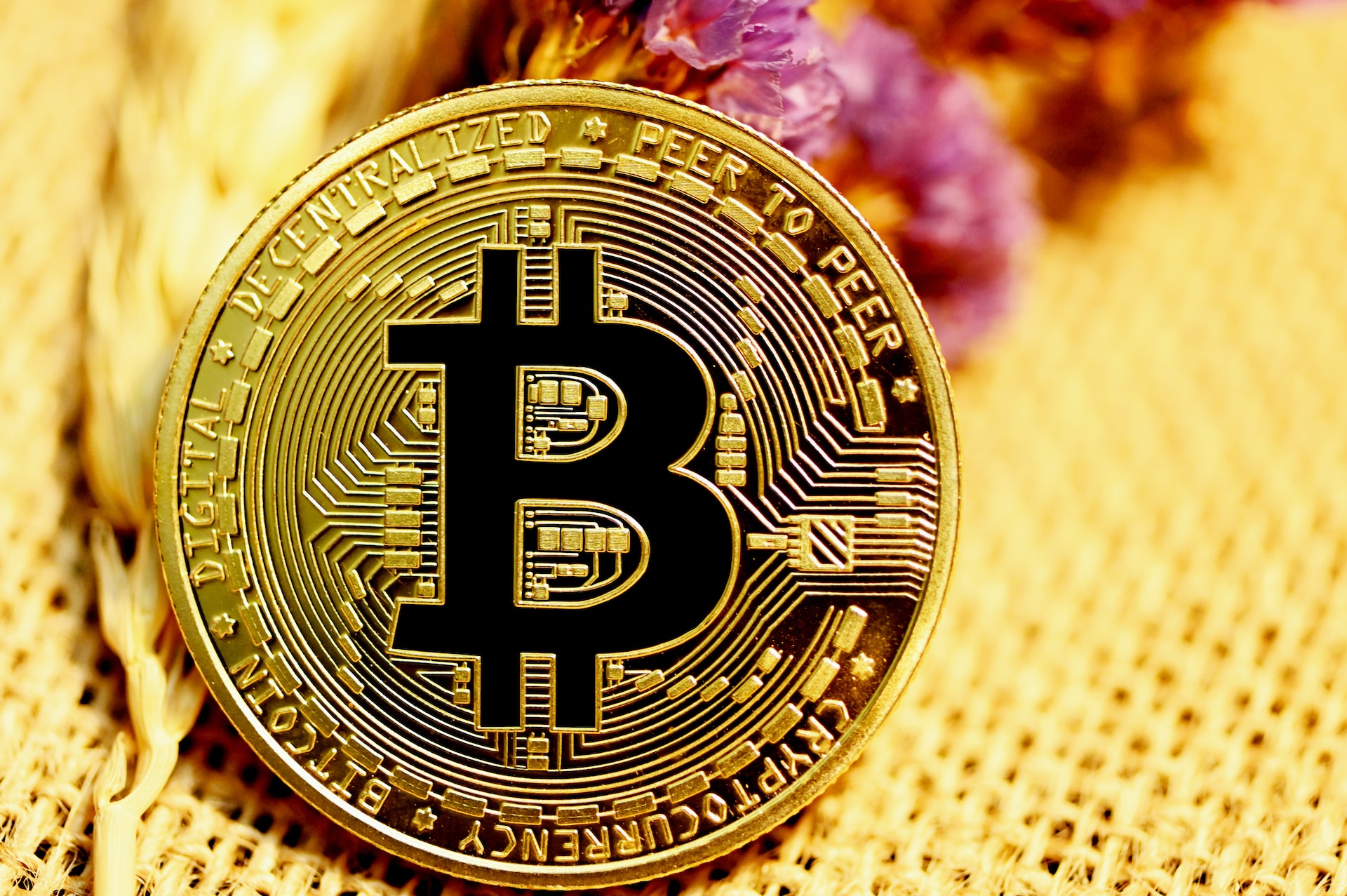 Reading Time:
4
minutes
Bitcoin, a decentralized digital currency, has garnered significant attention and adoption in recent years. Its emergence has challenged traditional financial systems and paved the way for alternative forms of currency. Mainstream service industries, encompassing a wide range of sectors such as e-commerce, travel, hospitality, and finance, have witnessed the transformative impact of Bitcoin.
This article explores how Bitcoin made its way into these service industries, revolutionizing the way transactions are conducted. From its humble beginnings to its current status, Bitcoin has navigated challenges, gained acceptance, and provided numerous advantages, leading to its integration into the mainstream service sector.
Early Adoption and Initial Challenges
Bitcoin was introduced in 2009 by an anonymous person or group known as Satoshi Nakamoto. During its initial years, Bitcoin attracted a niche community of tech enthusiasts, libertarians, and those seeking an alternative financial system. These early adopters recognized the potential of the cryptocurrency and its underlying blockchain technology to disrupt traditional payment systems.
As Bitcoin gained attention, it faced significant skepticism and resistance from established service industries. Many industry players questioned its legitimacy, associating it with illicit activities due to its decentralized nature. Moreover, the volatility of Bitcoin's price posed challenges for businesses that desired stability in their financial transactions. Concerns regarding regulatory compliance, security, and scalability further impeded its acceptance.
Over time, the Bitcoin ecosystem has evolved to address these early challenges. Innovations such as payment processors and merchant services emerged to facilitate Bitcoin transactions and provide stability by instantly converting Bitcoin into local currencies. Regulatory frameworks have also begun to take shape, enhancing consumer protection and promoting transparency. Additionally, advancements in blockchain technology have improved security and scalability, addressing some of the initial concerns surrounding Bitcoin's integration into service industries.
Growing Acceptance in Service Industries
Bitcoin's journey from a niche digital currency to widespread acceptance in service industries has been marked by notable milestones and increasing recognition of its value proposition.
Service industries across various sectors have started embracing Bitcoin as a viable payment option. E-commerce platforms, for instance, have integrated Bitcoin payment gateways, allowing customers to purchase goods and services using the cryptocurrency. Travel and hospitality businesses have followed suit, enabling travelers to book flights, accommodations, and other services using Bitcoin.
Another notable example of this acceptance is the integration of Bitcoin into online casinos.
Online casinos have increasingly embraced Bitcoin as a payment method, providing players with an alternative to traditional fiat currencies. Bitcoin's advantages align closely with the needs and preferences of online casino enthusiasts. Firstly, Bitcoin enables faster and more secure transactions, allowing players to deposit and withdraw funds quickly without the delays often associated with traditional banking methods.
Moreover, Bitcoin offers enhanced privacy and anonymity, which are highly valued by online casino players who prefer to keep their gambling activities discreet. With Bitcoin, players could now play BlackJack online without divulging personal banking information, fostering a sense of security.
Food and beverage establishments have also begun accepting Bitcoin as a form of payment, providing customers with more choices and flexibility in transactions. Furthermore, financial services have recognized the potential of Bitcoin, with some institutions offering Bitcoin custody services and even incorporating cryptocurrency investment options.
Future Prospects and Potential Challenges
The future of Bitcoin in service industries holds both exciting prospects and potential challenges that need to be addressed for continued growth and mainstream adoption.
Bitcoin's trajectory points towards increased mainstream adoption in service industries. As more businesses recognize the benefits of accepting Bitcoin, we can expect a broader range of industries to integrate cryptocurrency payments into their operations. This would contribute to the overall normalization and acceptance of Bitcoin as a legitimate form of currency.
As an example, Bitcoin's future in online casinos appears promising, with an increasing number of platforms embracing cryptocurrency transactions. As more online casinos recognize the benefits of Bitcoin, it is likely to become a standard payment method across the industry. This increased adoption will allow players to find their best bitcoin betting site much more easily, as well as enjoy greater flexibility and convenience in funding their accounts and withdrawing winnings.
The evolving regulatory landscape poses both opportunities and challenges for Bitcoin. Regulatory frameworks are being developed to provide consumer protection, prevent money laundering, and ensure compliance with existing financial regulations. Striking a balance between innovation and compliance will be crucial to foster a supportive regulatory environment for Bitcoin in service industries.
The rise of Bitcoin and other cryptocurrencies has the potential to disrupt traditional banking systems. As more individuals and businesses embrace decentralized digital currencies, the need for traditional banking services could diminish. This shift may require financial institutions to adapt their business models and explore partnerships or collaborations with the emerging cryptocurrency ecosystem.
Technological advancements are essential to address scalability concerns related to Bitcoin's transaction throughput and network congestion. Solutions such as the Lightning Network, layer-two protocols, and improved consensus algorithms are being developed to enhance scalability and transaction efficiency. Overcoming these technological challenges is vital for Bitcoin to meet the growing demand of service industries and maintain its relevance in an increasingly digital world.
Conclusion
Bitcoin's journey into mainstream service industries has been marked by significant milestones and widespread acceptance. From its early days of skepticism and challenges, Bitcoin has overcome hurdles and gained recognition for its benefits in various sectors. The integration of Bitcoin into e-commerce, travel, hospitality, and financial services showcases its potential to revolutionize traditional payment systems.
Looking ahead, continued development and innovation will be key to sustaining Bitcoin's growth and addressing regulatory, scalability, and technological challenges. As Bitcoin becomes increasingly ingrained in service industries, its impact on global finance and the future of decentralized currencies is poised to reshape the way we transact and interact with the financial ecosystem.
Edgegap partners with Zebedee to bring Bitcoin transactions to multiplayer games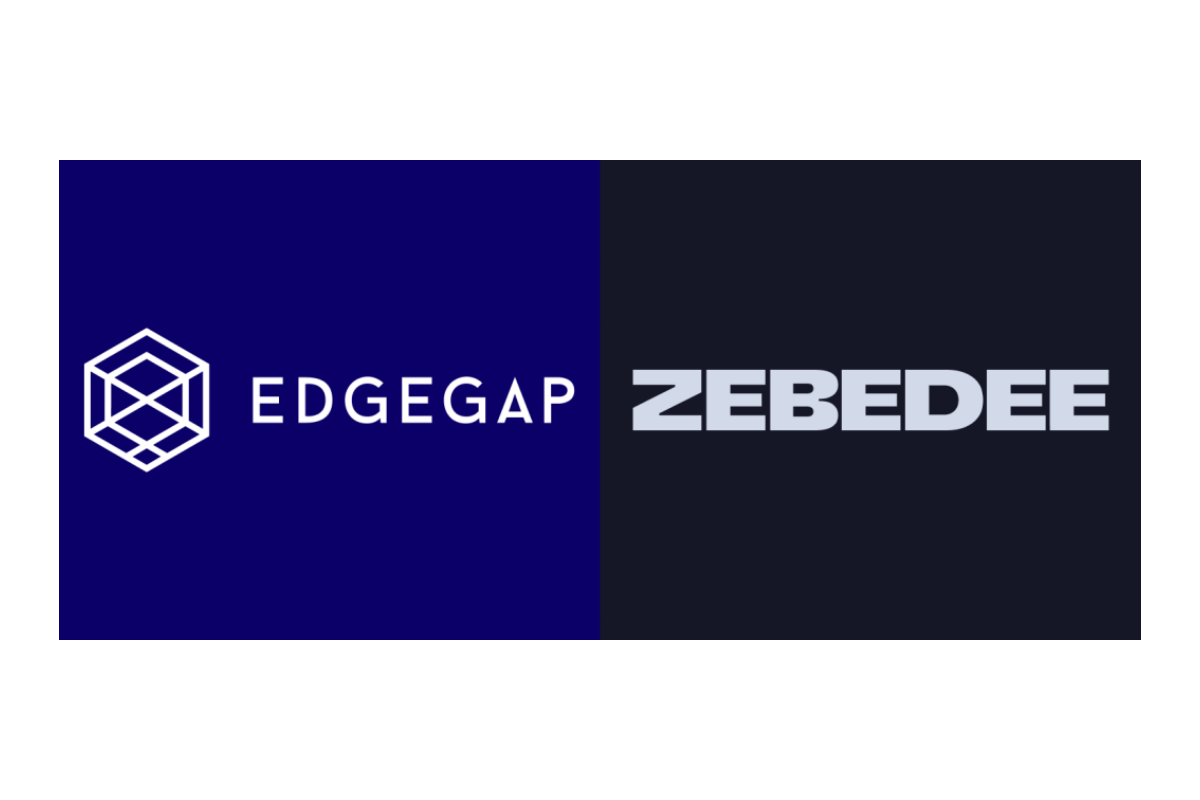 Reading Time:
2
minutes
Edgegap in partnership with ZEBEDEE, the next generation payments-processor, announced that Edgegap's server orchestration platform tailored for multiplayer games is now accessible to game developers utilizing ZEBEDEE's payments platform. This latest partnership will join the vision of the two companies toward a unified and global marketplace accessible to all game makers and players.
ZEBEDEE's fully programmable payments platform allows developers to send, receive and pay with Bitcoin in and outside their game, with transactions as small as $0.0002. The technology enables innovative payment-based mechanics, such as real-time micro-transactions based on actions the player takes in the game, with no fees and instant settlement. The nature of these transactions requires seamless connectivity with minimal latency and lag, making Edgegap's flexible server orchestration a powerful proposition for developers and gamers alike.
Edgegap's ever-expanding distributed cloud network with 450+ locations worldwide can handle any traffic volume through automation and rapid-scaling orchestration. Its proximity hosting technology deploys game instances in the optimal location to deliver near-zero latency regardless of players' platform, location or internet access type. It is supported by the ultimate peace of mind – an industry best 99.9% availability.
"We're thrilled to collaborate with ZEBEDEE to continue our mission to democratize access to distributed server orchestration. We hope this partnership will empower developers to confidently deploy their games worldwide with near-zero latency for a flawless multiplayer experience,"  said Mathieu Duperre, CEO of Edgegap.
"ZEBEDEE is proud to add Edgegap as part of its ecosystem of tools and products to give our developer partners on-demand access to premium multiplayer server infrastructure that can natively incorporate our own payments capabilities," says Ben Cousens, Chief Strategy Officer at ZEBEDEE.
This marks the beginning of an ambitious partnership for the two companies, who detected a natural fit in their offerings and are committed to building innovative solutions targeting both game makers and gamers. As gaming continues to become more social and interaction-driven, flexible and instant global server infrastructure and flexible and global payments technology should come hand in hand. The new partnership between Edgegap and ZEBEDEE places both companies at the forefront of this innovation.
Most Secure Bitcoin Casinos To Play In 2023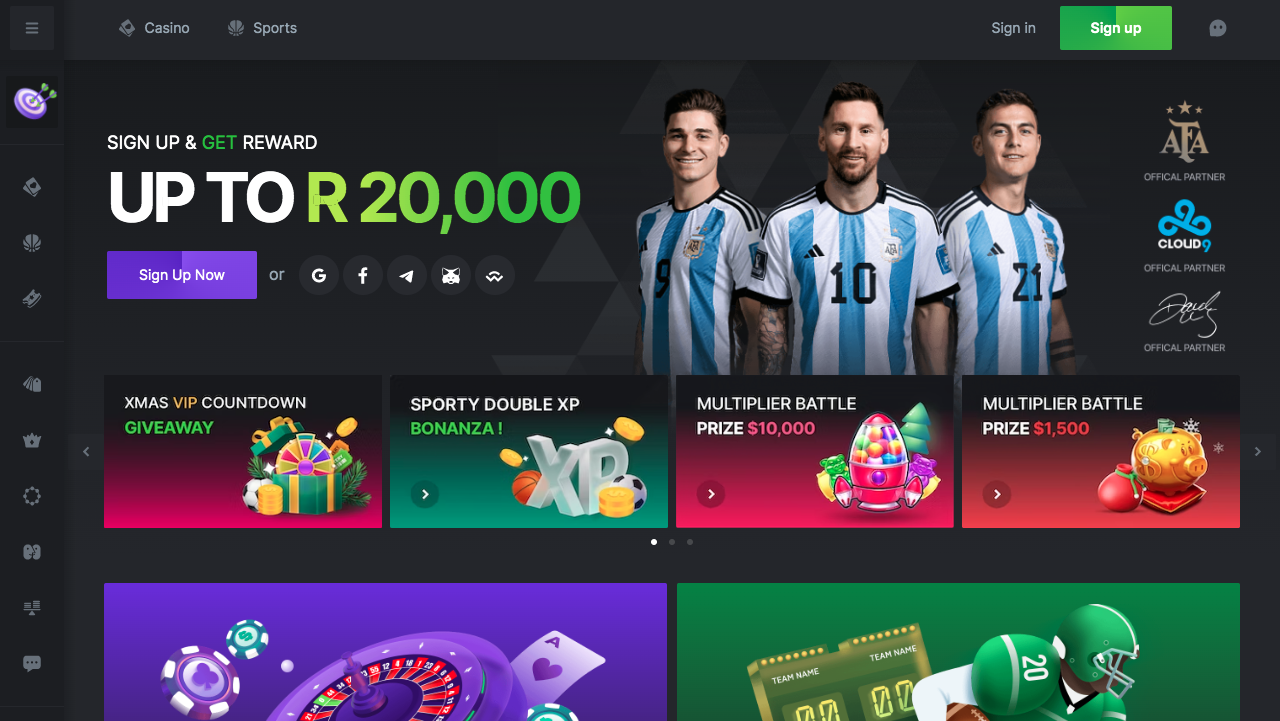 Reading Time:
4
minutes
Online gambling is a popular activity among many internet users. With the advancement of technology, we are able to explore a new spin on traditional games. Blockchain casinos specialize in all the best gambling games while using blockchain technology to secure user privacy. As a result, many gamers find gambling with cryptocurrencies such as Bitcoin to be a great option.
Choosing a secure blockchain casino to play with is essential to make sure that you are able to enjoy gaming. Just like traditional gambling, you still need to ensure that you are on a safe and trusted website. In this article, we will give you a detailed guide of the most secure Bitcoin casinos to play in 2023.
Advantages of Using a Blockchain Casino
What are the advantages of a blockchain casino?
Confidentiality: All transactions on blockchain casinos are handled in bitcoin or other cryptocurrencies, which don't require you to reveal your identity. This makes users feel safe.
Fast transactions: Bitcoin has a fast processing time and low transfer fees so you are able to receive your earnings at a faster and cheaper rate than if you had used fiat money.
Higher bonuses: By playing on a blockchain casino, you can gain much bigger rewards and bonuses than those offered by traditional gambling sites.
Are Blockchain Casinos Safe?
Yes, blockchain casinos are safe. Data theft and hacker attacks are a common threat to online gambling sites. However, blockchain technology helps to protect data privacy and is designed to be more resistant to hackers.
What Are the Risks of a Blockchain Casino?
The risks associated with blockchain casinos are data miners and cyber theft. By using a VPN (Virtual Private Network) and gambling platforms that have a valid SSL certificate you are able to mitigate these risks.
You are most prone to the threats of bad actors when you are using unverified websites and clicking unknown links. Always verify a website before you use it. CasinosBlockchain is a reputable site for discovering the most secure blockchain casinos out there.
The internet can be overwhelming with information, making it hard to identify which blockchain casinos are secure and which are fraudulent–that is why we have created this guide for you.
Let's take a look at trusted Bitcoin casinos.
Most Secure Bitcoin Casinos to Play in 2023
1.   BC.Game casino
BC.Game casino has built trust with users over the course of 5 years. Since 2017, the community-based crypto casino has grown to host over 8000 games–such as Dice, Saviour Sword and Blackjack. They are committed to fair gaming and offering players rewards of up to $220,000 in welcome bonuses. They are licensed by Curaçao, with a well-built website to give you the best playing experience.
The goal of BC.Game is to eliminate all unfair factors that players may face so that they are able to have fun. This blockchain casino also places emphasis on making transactions transparent, therefore, they cannot be manipulated.
2.   Stake casino
Stake casino has an official Curaçao eGaming License, which is the standard amongst cryptocurrency gambling platforms. Although they do not offer welcome bonuses, they offer over 1000 slots and casino games including Dice, Keno and Limbo.
What stands out about Stake casino is that they have a blog and forum with discussions on all the latest news. Because of this, you can be sure that you will always find necessary updates regarding the platform which is important in the case of a security breach. They offer 2FA for account protection.
3.   Cloudbet
Cloudbet is different compared to other crypto gambling sites because it focuses on sports betting for games such as NFL, World Cup, NBA and NHL. For players who also enjoy casino games, their catalogue has a variety of games to play using Bitcoin. On Cloudbet, you are guaranteed name-brand games with quality graphics as opposed to knock-off games. They offer welcome bonuses of up to 5 Bitcoin.
As a pioneer in the blockchain casino space, Cloudbet is very experienced. Their long history means that they are safer. You can contact their support by live support and email. Their website mentions that they "limit access to your personal data to those employees, agents, contractors and other third parties" which shows that they take security seriously.
4.   Bitcasino
Bitcasino is an online casino and sportsbook platform. Founded in 2014, it is the oldest blockchain casino on this list. The catalogue consists of slots and casino favourites such as Poker and Baccarat, and even exclusive games like their Bitcasino Billion game. Bitcasino offers a welcome bonus of up to $50,000.
With more experience in the industry, Bitcasino has been able to develop their security practices more than others. Their website has outstanding informational support. Their website has a detailed FAQ that answers questions about their security and data privacy practices. They have a good reputation in the market.
There is an option to withdraw in either cryptocurrency or fiat money. You may be required to complete a KYC when withdrawing a large amount of funds.
5.   Metaspins
Metaspins is a newer blockchain casino in the market. It has a large catalogue of slots and casino games and offers incentives for players for their participation, including random drops of up to $100,000. It is licensed by Curaçao.
One of the things that stands out about Metaspins is their 24/7 support with multiple options, including email, live chat and group chat support with instant response. The platform has also applied a 2FA security measure to prevent cyber attackers from hacking user accounts.
Bitcoin gambling is a new and exciting way to game on the internet. It is becoming the preferred option for many who value their data privacy and want complete confidentiality when gaming. Playing on blockchain casinos is also a great way to earn different cryptocurrencies and learn more about blockchain.
Before you choose a blockchain casino, make sure that you do your own research to check a platform's credibility. When contacting support, always contact support directly on the site or via an email address from the site.