Online sports betting bill in Slovenia rejected by the upper chamber of the legislature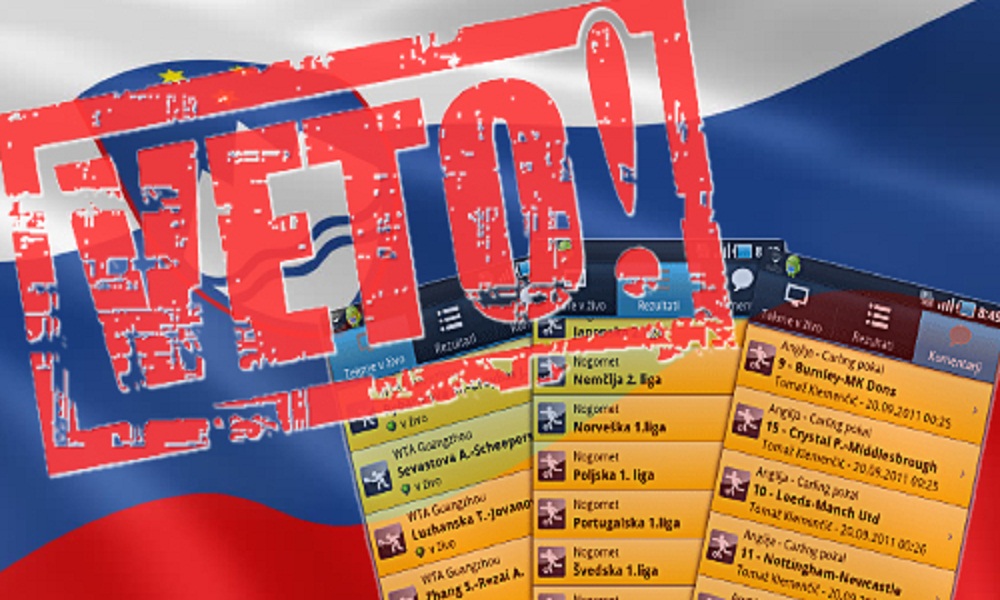 Reading Time:
1
minute
The upper chamber of the Legislature has rejected the measure that would permit operators to apply for online sports betting licences.
The National Council on Tuesday voted 18-12 in favour of a suspensory veto of the bill that would give a go-ahead to operators to apply for online sports betting licences in Slovenia. In order to get acceded the bill needs a second vote in the National Assembly.
The suspensory veto on the amendment to the gambling law was supported by state councillors. According to a  member of the National Council, Boris Šuštaršič, the liberalisation of the sports betting market organised by the Sports Lottery of Slovenia would have a negative impact on the financing of disability, humanitarian and sports organisations from concession duties.
State councillors sent a new law to the parliament for a new decision. The National Assembly will have to decide on the statutory texts again at one of the extraordinary sessions, and a confirmation of them will require at least 46 parliamentary votes.
Last week, a chamber of the Assembly voted 35-26 in favour of the bill that backs up the  European Economic Community-based operators to apply for online sports betting licenses. The current regime in the country only allows Športna Loterija to offer sports betting services.
The bill introduced by MP Branko Zorman in January is seeking to raise additional funds for national sports and humanitarian organisations. While Zorman is a member of the coalition Modern Center Party (SMC), which currently governs the European territory, the party never got to approve the bill.
The bill establishes that online sports betting licenses would need to pay €500k, while the annual share of revenue that the government receives would increase from €3.5 million to €13 million.
Betway renews partnership with Hammers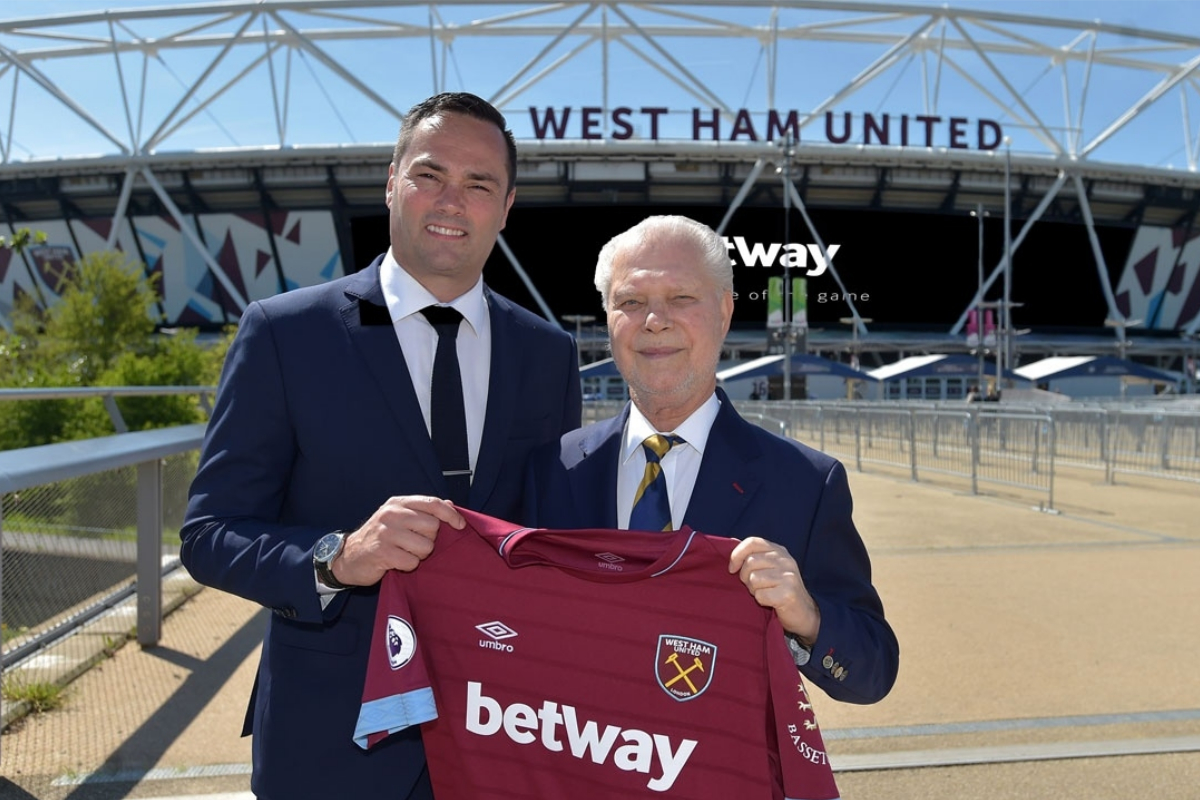 Reading Time:
2
minutes
Betway is delighted to announce the largest partnership deal in its history, renewing the agreement with West Ham to remain as the Club's principal partner for a further six years.
The leading online bookmaker has been the Hammers' principal partner for four years, since 2015, and the ongoing success of the partnership has led to the new long-term deal being finalised.
In that time, Betway and West Ham have worked hand-in-hand to bring supporters closer to their heroes, creating memories that will last a lifetime.
Initiatives like the Betway Academy, Betway Fan Taxi and West Ham Supermarket Sweep show Betway's commitment to understanding the emotions and bonds that Hammers fans have with their Club, and this is something supporters can expect more of with the partnership extension.
Anthony Werkman, CEO of Betway, said: "Our partnership with West Ham United has been a huge success over the past four years and we are proud to be extending it by another six.
"They are a club with one of the most passionate fanbases in the game, who we have built up a strong relationship with by giving them some unforgettable experiences and memories.
"This is something we are wholly committed to and we are delighted to be continuing our partnership with the club."
Karren Brady, West Ham United Vice-Chairman, said: "We are delighted to once again extend our partnership with Betway. After working together successfully for four years, this is a new, long-term, record-breaking commercial deal for the Club, which shows the faith that Betway has in West Ham United and our iconic global identity which has seen us recognised as one of the world's biggest football brands.
"We look forward to continuing to work with Betway as we embark on the next chapter for our great Club, and we will use this partnership as a platform for success, both on and off the pitch."
Karim Virani, Digital and Commercial Director at West Ham United, said: "We're hugely excited to continue working with such a respected and responsible Principal Partner in Betway. Since the front of shirt sponsorship began, Betway has supported the Club in a whole range of ways, by giving their time and energy, as well as their investment.
"This has delivered some fantastic work for good causes around our local boroughs, as well as putting on a number of once-in-a-lifetime experiences for die-hard Hammers fans. Extending this partnership provides the opportunity for this great work to continue for the benefit of our supporters and our communities, which are the lifeblood of West Ham United."
Paul Adkins, Marketing and Operation Director of Betway, said: "We signed our first deal with West Ham United in February 2015 at a historic time for the club with the upcoming move from Upton Park to the London Stadium.
"We then eagerly extended our deal with the club in August 2016 for a further three years, which was the largest sponsorship agreement in West Ham's history, something we have been delighted to extend."
FACR and Sportradar renew integrity and data partnership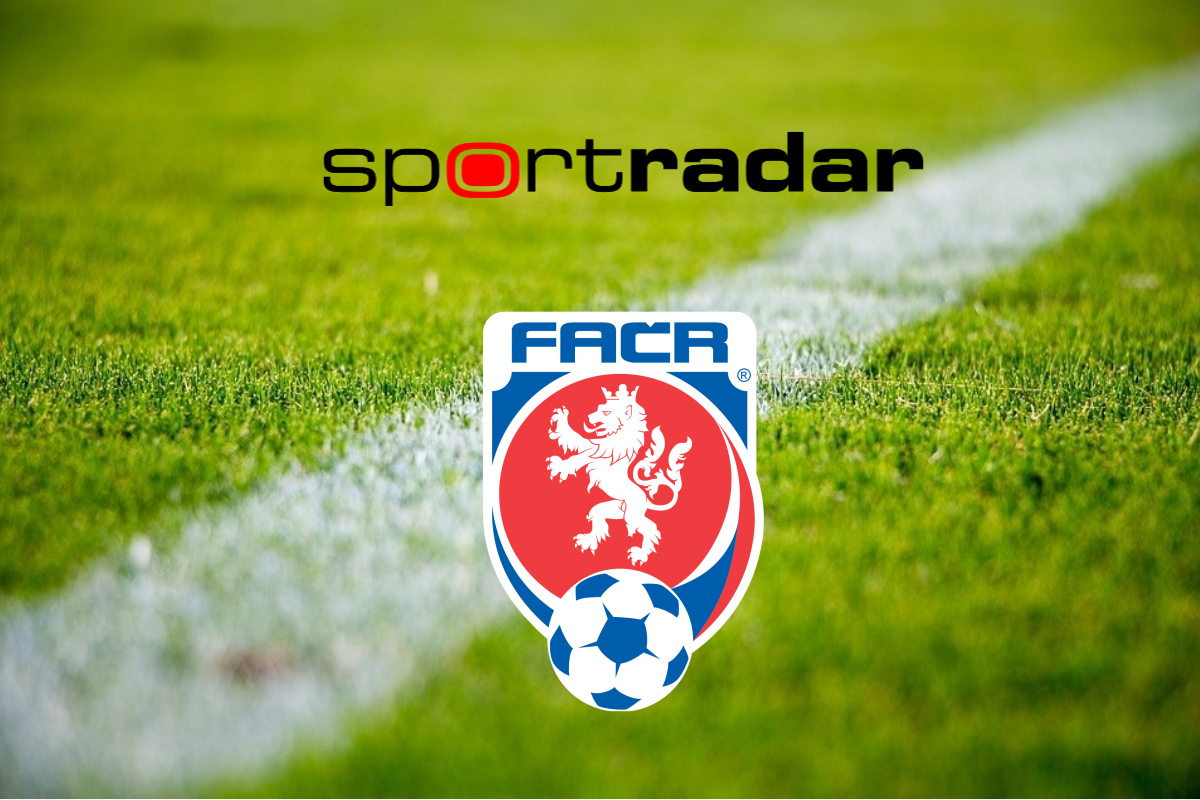 Reading Time:
2
minutes
The Football Association of the Czech Republic (FACR) and Sportradar – the world's leading supplier of sports integrity solutions – have today entered a long term integrity partnership.
Under the agreement, all matches in FACR third tier and youth competitions will be monitored by Sportradar's Fraud Detection System (FDS); the most technically advanced bet monitoring system available, and the only such system to be independently assessed and verified by recognized experts in the field of sports betting and integrity. The partnership will also see Sportradar's Intelligence & Investigation Services support FACR's intelligence programme, utilising big data and open source analysis, powered by cutting edge technology solutions and a team of dedicated intelligence experts.
In addition to the integrity partnership, Sportradar will act as FACR's official data partner across all major men's, women's and youth competitions during the course of this agreement.
Speaking about the partnership, Jan Pauly, General Secretary of FACR said: "Sportradar have been a valued and trusted partner of ours since 2012, with their FDS bet monitoring solution providing valuable oversight of global betting data surrounding our competitions. By adding their Intelligence and Investigation services to our integrity programme, we are confident that we will gain an extra layer of visibility and insight into potential integrity risks, as we have already witnessed through collaboration on previous projects."
Sportradar Integrity Services Managing Director Andreas Krannich added: "We have been proud partners of the FACR since 2012 and are delighted to be extending – and expanding – our integrity partnership well into the next decade. Our long term partners know best the importance we place on establishing strong working relationships, as they help put safeguarding efforts in the best position to succeed. Moreover, our Intelligence and Investigation products will now put FACR competitions in an even stronger position to thrive. We look forward to building our relationship with FACR over the coming years and playing an even stronger role in helping to uphold the integrity of Czech football".
ABOUT SPORTRADAR INTEGRITY SERVICES:
Sportradar Integrity Services are the world's leading supplier of monitoring, intelligence, education and consultancy solutions for sport organisations and state authorities to support them in the fight against betting-related and sports corruption. Trusted and relied on by more than 75 sports governing bodies and leagues around the world, and staffed with executives who have both implemented betting policies for the world's largest sports bodies and provided large-scale consulting services to leagues in the integrity space, they are firmly established as the unrivalled market leader in the field of sporting integrity.
Innobet Pens BtoBet Partnership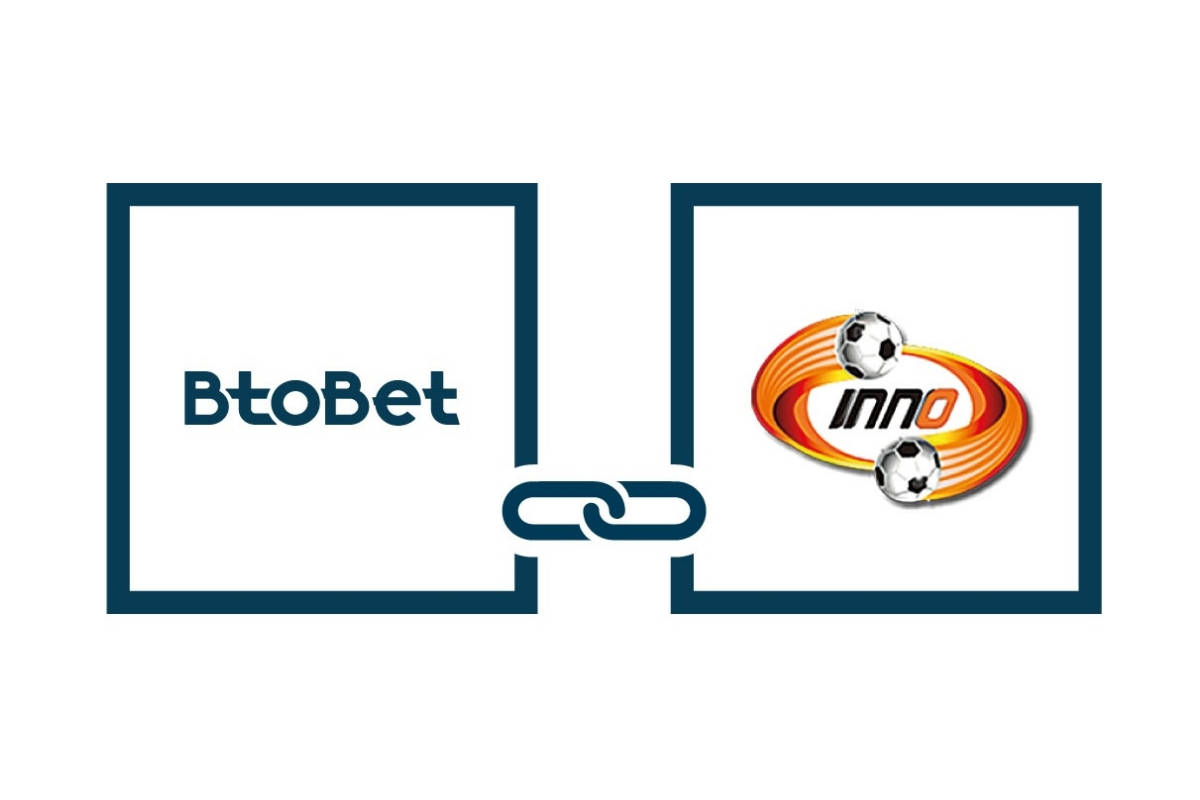 Reading Time:
2
minutes
Leading iGaming technology provider BtoBet has furthered its presence in Africa, with its regional Certified Partner – STM Gaming – striking a partnership with Ugandan operator Innobet. This has been the latest of a series of partnerships to be announced in Africa, with this year seeing operators in Kenya, Nigeria, Tanzania, Chad, Guinea and Namibia amongst other countries already going live making use of BtoBet's lite yet advanced version of its iGaming platforms.
Seeking to provide an optimal user experience, Innobet will provide its players with a range of betting activities based on a global level such as football, horse racing, tennis, cricket and a variety of other popular sports. The Ugandan licensee will also be diversifying its content offering with a comprehensive list of online casino games and jackpot offerings.
STM Gaming's CEO, Alessandro Pizzolotto, said that BtoBet's White Label Partnership Program is constantly gaining momentum with African White Label Operators seeking to enter the local market opting for an approach based on knowledge coupled with simplified yet advanced and highly adaptable technology. Further commenting on the African scenario, Pizzolotto stated that the continent's iGaming industry is increasingly becoming more appealing, with a number of countries moving towards embracing a regulatory framework, and significant investments ameliorating the local internet and smartphone penetration and infrastructure.
BtoBet will be present at GEFA which is set to take place in Abidjan, Ivory Coast, from the 26th until the 28th June. It has also published a Francophone Handbook, detailing important information on all the countries in the region concerning internet and smartphone penetration, financial inclusion, and how operators can augment the player experience through dedicated content featuring innovative user interfaces. Download the Industry Report and schedule a meeting with our team of local experts by sending an email on sales@btobet.com.
About BtoBet:
BtoBet is a multinational company and is part of a group with 20 years of experience in software development in IT, telecommunication, e-commerce and banking, strongly committed to technology and widely investing in technology research and development. The experience gained at the forefront in these advanced environments, compared with the more recent gambling industry, allows BtoBet to be visionary with a deep understanding of the requirements of the market, catching changing trends and anticipating bookmakers' and operators' needs. BtoBet is a true partner in technology, offering a standalone platform and services for the iGaming and Sports Betting industry. It counts on a very talented, continuously trained development team and day to day management support to clients. BtoBet allows licensees to be unique in the market, by giving them the opportunity to completely personalise their offers for Sports betting and iGaming business, online mobile and retail.