Omnia Casino integrates Trustly 'Pay N Play' for regulating Swedish market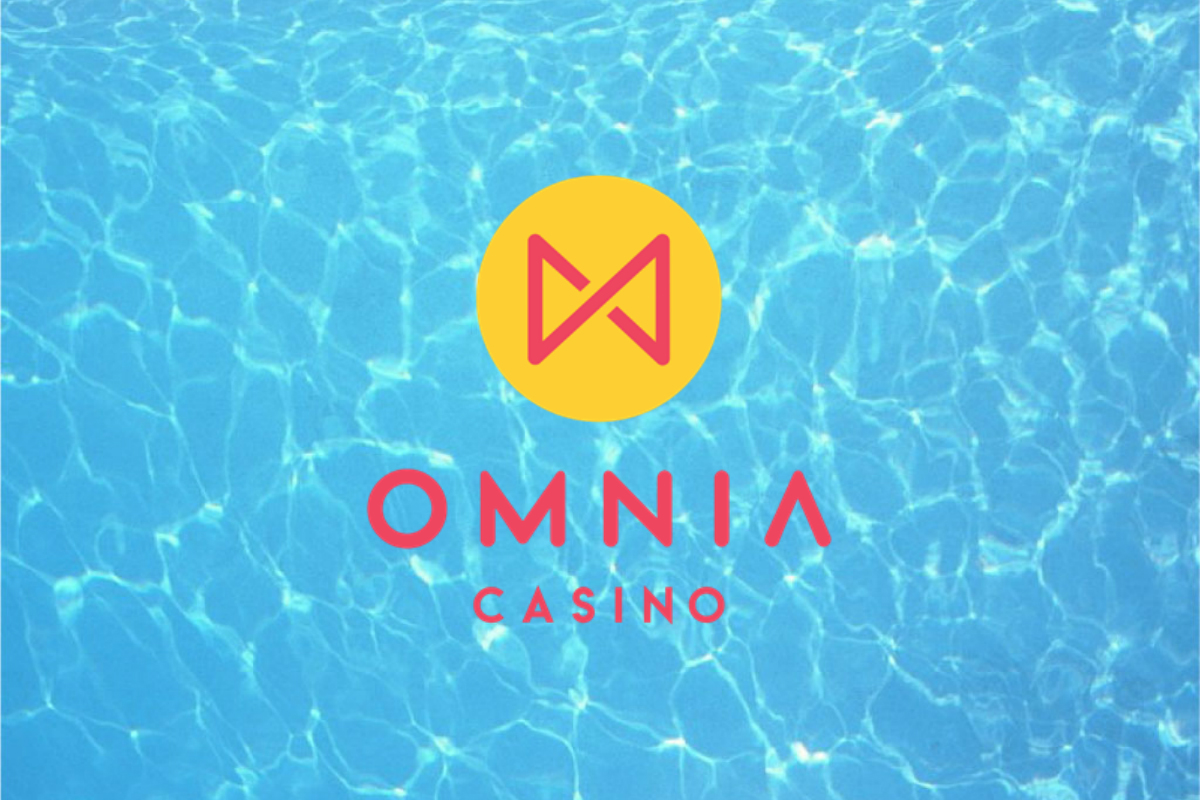 Reading Time:
2
minutes
Compliance-first casino launches unique payments method – instant customer verification, fastest deposit & withdrawals in secure environment
Omnia, the world's first AI-built and compliance-led online casino, has integrated leading payments provider Trustly's new 'Pay N Play' technology to instantly recognise verified customers, allowing them to deposit and play in seconds, and withdraw funds in less than five minutes.
Omnia is one of only a handful of casino brands to use the innovative payments method in this way, enabling pre-KYC checked Swedish customers to instantly deposit and enjoy Omnia's casino content using a unique individual bank ID.
Each player in Sweden must first undertake KYC checks with their bank and, once verified, receive a unique bank ID number. This enables Omnia to instantly recognise fully compliant and age-verified players, who simply use their ID to log into the site and deposit in a matter of seconds and withdraw winnings in under 5 minutes – the fastest deposit and withdrawal method available today.
Using Trustly will be the only way for new customers to deposit, ahead of the country's regulated online gaming market opening in January 2019. As a result, Omnia players in Sweden will be able to deposit, play and withdraw in the most rewarding, secure and responsible environment available on the market.
Founded in December 2017 by several senior gaming executives with a successful track record in launching and running major online and mobile casinos, Omnia's leadership includes Sam Hobcraft, former Director of Gaming at Betfair and MD-Casino at PokerStars.
Omnia's mobile-first offering has been built using the latest AI software and tech stack to both reward players and ensure they always play responsibly. Designed to provide constantly responsible gaming functionality with mandatory deposit limits, Omnia's mission is designed to be the most upfront, clear and simple customer-friendly platform on the market.
Omnia's core philosophy of creating a first-class, compliance-first gaming experience for all its customers meant that Trustly's new Pay N Play product aligned perfectly with its brand values.
Sam Hobcraft, Founder of Omnia Casino, said: "We have adopted this method as we firmly see it is as the future of payments and sits squarely with our compliance focus for Omnia.
"Combining Pay N Play with our unique product offering and compliance mindset will provide Swedish customers with a superior product and allow Omnia to become a significant brand as the market regulates in January 2019. Using Trustly's unique bank ID system the player registration process will become almost non-existent, and we will only need to capture a few details and allow the player to agree to the appropriate T&C's. This is unique and excellent customer experience.
"The major benefit is that every Omnia player will already be pre-checked, age-verified and compliant, meaning instant access to all of our great games and withdrawals in just five minutes. Very few online casinos are offering this product in this way right now putting us one step ahead in giving our customers the most responsible and rewarding casino experience in the market."
About Omnia Casino:
Omnia Casino was founded in December 2017 by senior gaming executives with a successful track record in launching and running major online and mobile casinos.
Omnia does things differently. It is a casino built around its customers, for its customers. Using the latest artificial intelligence software and the most advanced technology stack in the industry, it takes a mobile and compliance-first approach, with transparent offers and unique rewards, delivering a highly entertaining, personalised experience with responsible gaming at its core.
Omnia believes customers deserve a superior, more responsible and fun online casino experience.
Atari® Teams Up with Native Gaming and Black Dog Venture Partners to Integrate Upcoming Atari Token in Native's New MMORPG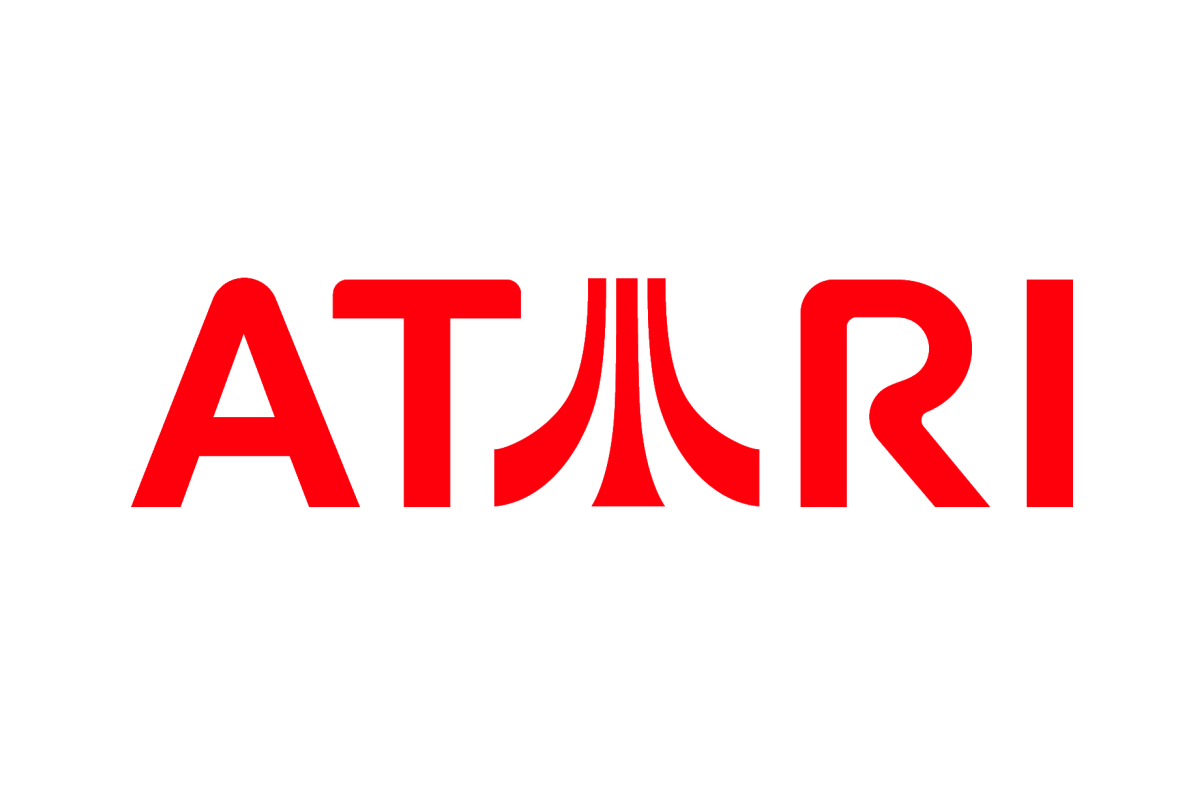 Reading Time:
2
minutes
Atari® — one of the world's most iconic consumer brands and entertainment producers — today announced a partnership with Native Gaming and Black Dog Venture Partners to integrate the upcoming Atari Token in Native Gaming's soon-to-launch Massively Multiplayer Online Role-Playing Game (MMORPG) and library of popular casino slot games.
Native Gaming (NativeGaming.io) is an ambitious new online casino that allows players to "Be the House" by directly taking a stake in the bankroll. Stakeholders receive Gross Gaming Revenue generated by 5,000+ Casino Games from over 70 game providers, including Evolution Gaming, Netent, Play'n GO, and Microgaming.
Native Gaming has recently announced its proprietary Social MMO Sweepstakes Casino featuring the first of its kind, patent-pending, Native MMO Slot Game. Unlike traditional "spin for and a chance to win"-style online slots games, theNative MMO Slot Game is a full video game that replaces the traditional, casino-style slot mechanic with a monster-catching system similar to the popular Pokemon games. Monsters can then be used to battle and earn money or cashed in directly to the casino. Native Gaming has not announced a release date for the Native MMO Slot Game yet, but they are running a great No Deposit Free Spin Bonus to tide players over in the meantime.
Justin McCool, Native Gaming CEO commented, "We are excited to be a part of what Atari is doing in both the casino and blockchain space. It's hard to imagine a more appropriate partner to help us take our new Native MMORPG Casino Slot Game to market and bridge the gap between gamers, gamblers, and the cryptocurrency community."
"Native is building a whole new genre in online gambling and we are thrilled to partner with them on this new casino experience," added Fred Chesnais, Atari CEO. "Integrating the Atari Token in Native's ecosystem will give gamers and gamblers the opportunity to use the Atari Token as a payment method in Native's casino slot games, meaning more financial options and flexibility for consumers."
Atari Chain Ltd. is a subsidiary of Atari SA, created to lead the development of ongoing projects in the field of cryptocurrencies in entertainment-based industries. The Atari Token, currently slated to launch by September of 2020, is issued by Atari Chain, Ltd (Gibraltar), a company equally owned by Atari and the ICICB Group.
For more information on the Atari Token, please join Atari Telegram at https://t.me/AtariTokenOfficial and visit atarichain.com.
About Atari 
Atari® is an interactive entertainment company. As an iconic brand that transcends generations and audiences, the company is globally recognized for its multi-platform, interactive entertainment, and licensed products. Atari owns and/or manages a portfolio of more than 200 games and franchises, including world-renowned brands like Asteroids®, Centipede®, Missile Command®, Pong®, and RollerCoaster Tycoon®. Atari has offices in New York and Paris. Visit us online at www.atari.com.
About Black Dog Gaming/Black Dog Venture Partners
Black Dog Gaming is the esports and gaming division of Black Dog Venture Partners. Black Dog Venture Partners is a business accelerator that provides access to funding through our network of 13,000 investors, business development through our network of 40,000 business partners, sales/marketing and executive coaching services for disruptive companies. Learn more at BlackDogGaming.com/BlackDogVenturePartners.com
Enteractive launches (Re)Activation Cloud™ platform for Japan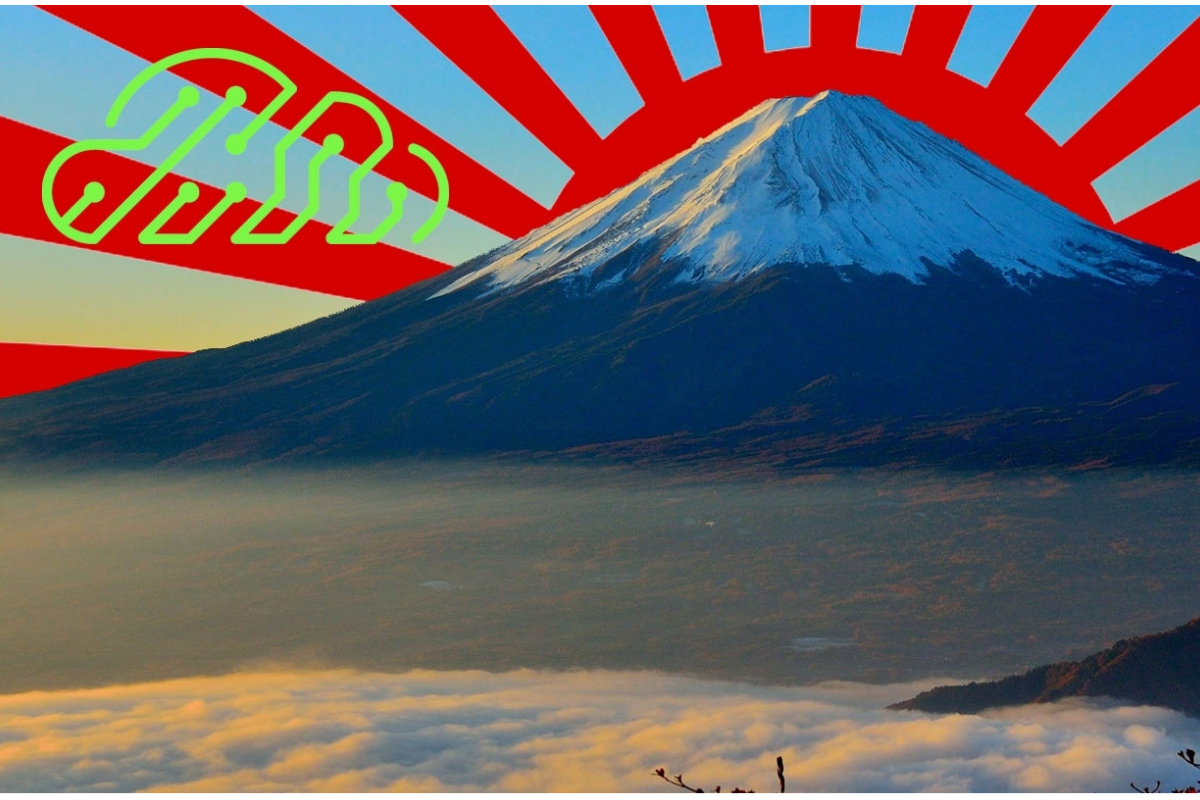 Reading Time:
2
minutes
Japanese iGaming market will benefit from bespoke CRM approach    
Enteractive, the leader in player reactivation and retention, has launched the company's (Re)Activation Cloud plug-and-play solution in Japan, marking a first step into the burgeoning Asian market.  Brands will benefit from Enteractive's personalised approach to player engagement, which is so culturally important in regions like Japan, where great customer service is rewarded with brand loyalty, while failures can be treated more unforgivingly.
As the Japanese iGaming sector enters maturity, both local and Western operators are seizing opportunities to enter the market, and Enteractive's unique approach to customer relationship management brings a new cultural relevance to player reactivation and retention – the (Re)Activation Cloud is driven by human interaction and personalised conversations on behalf of a brand, bringing empathy and a human touch to standard automated services.
"Following months of preparation, our Japan team is up and running with native language customer engagement and a deep understanding of local cultural narratives," commented country manager, Alex Nilsson.  "Japan is different to any other market in which we operate, so we're extremely proud of the way our diverse talent pool has quickly surmounted any challenges to such a defined local approach."
While boosting operators' P&L through personalised activation and reactivation of dormant or lapsed player accounts, each team at Enteractive is trained with responsible gambling measures at its core.   Alongside a roster of impressive language expertise, it's crucial for teams to understand local social and economic attitudes when it comes to online gambling.
Mikael Hansson, Enteractive founder and CEO, said: "We're incredibly excited to launch in this new and fast-growing market.  Japan offers so many opportunities for iGaming operators in 2020 and beyond, and now Enteractive is there to help them navigate uncharted waters with their most important assets – the players.
"Caring for our clients' players is baked into our DNA at Enteractive, so our courteous approach is ideally suited for Japan's cultural landscape. I believe this could become one of our biggest markets in terms of sales and net revenue within a couple of years."
Although Japan is a new foray for the Malta-based brand, Enteractive is well established in European markets, with clients such as Betsson, GiG, and Kindred enjoying increased conversion and retention through the company's (Re)Activation Cloud platform, delivering Retention-as-a-Service expertise and boosting player deposits and engagement.
Both GDPR and G4 compliant, with bespoke systems built for operator compliance and player protection, Enteractive has a reputation for exceeding client expectations and delivering increased revenue results through low risk performance-based models.
A Community Approach to Gaming: Unigamer's Mission to Connect the World of Gamers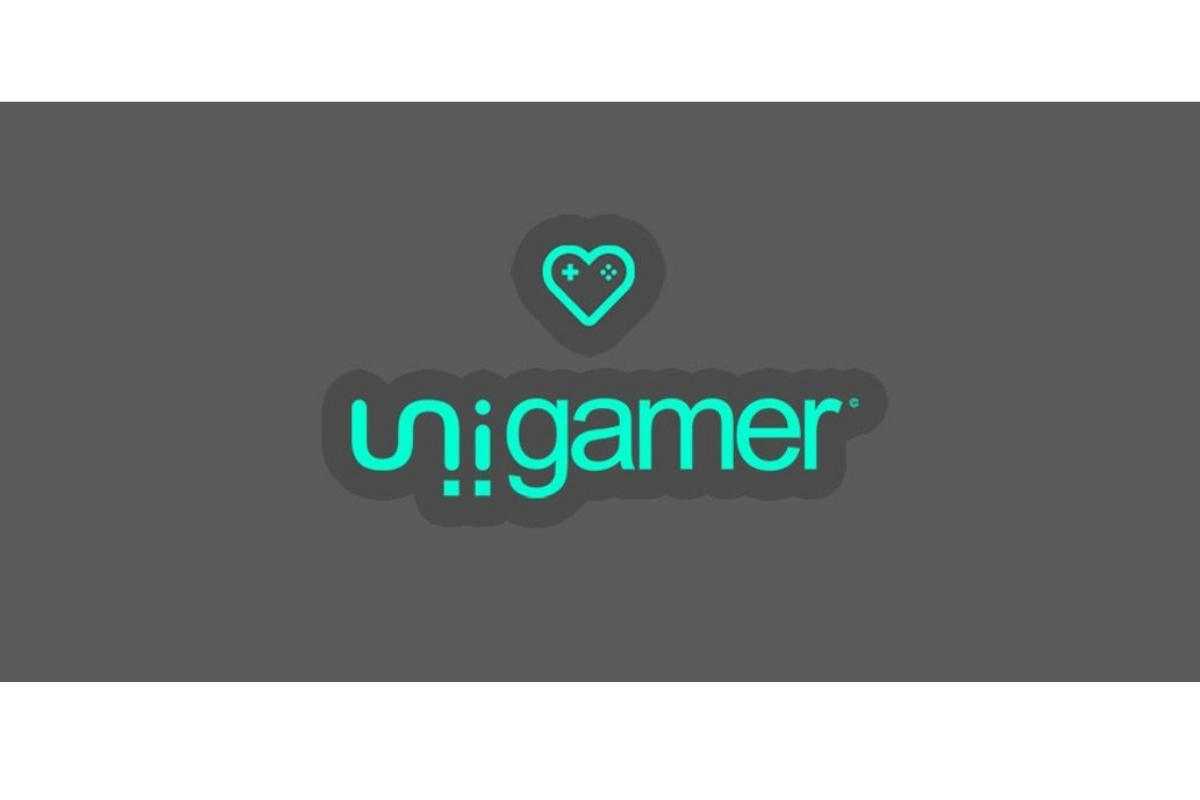 Reading Time:
2
minutes
From interactions with other gamers to personalised input on all the recent games, the platform offers all the features for an optimal community experience.
Unigamer is delighted to announce the official release of its social media platform. Gaming is one of the most entertaining activities in life. Realising the importance of connectivity and mutual interaction, Unigamer is committed to introducing new features to improve the lives of gamers. The company is dedicated to offering streamlined interactivity features and gaming reviews to gamers across the world. Focusing on the importance of interacting together, the platform offers integrated support to gamers by allowing them to have a positive experience while expressing their opinions about gaming. The platform is a state-of-the-art avenue for gamers to interact and experience personalized gaming based interactions.
According to Ricardo Arcifa, the Founder of Unigamer, " We are thrilled to introduce a modern Gaming Community to allow avid gamers to interact and share their experiences with their favourite games. The platform is going to be a refreshing change to the existing nature of discussions and gaming content. Whether it is updates on your favourite games or exclusive sneak peeks into your anticipated launches, we are looking forward to sharing new dimensions of gaming based interaction with all our fellow gamers."
"We have made sure that all of our content is optimised to be authentic and expresses the opinion of our community" he added, " We understand how important it is to have a community that expresses the opinions of true gamers and keeps them updated with new content. We have worked our best into creating a platform that is truly reflective about the needs of our users and we are excited to offer exclusive content and opportunities for avid gamers around the world."
Leading gamer trends point towards a major shift in gaming dimensions. According to industry experts at the GamesBeats Summit 2020, the landscape between mobile and consoles has been changing at an incredible pace in recent years. The impact of COVID 19 has also been detrimental in the conditions of the industry with major publishers delaying release dates. These trends are integral behind the release in the platform to provide quality content to gamers across the world. With innovative new features and a customer-oriented focus, the company also offers authentic partnership opportunities for gaming studios to connect with authentic gaming audiences and share their content. The Community was formed by a team of game advocates that are passionate about presenting an authentic gaming experience.