UKGC – Industry warning notice: use of non-disclosure clauses (NDAs)
Reading Time:
4
minutes
"We have become aware that some licensees have been including non-disclosure clauses within settlement agreements with consumers and we are continuing our investigation into these. Some of these agreements may have had the effect of preventing those consumers from reporting regulatory concerns to us, by either excluding disclosure to any third party or, in some cases, explicitly preventing customers from contacting the Gambling Commission.
We recognise that in certain commercial contexts, use of NDAs is commonplace and such agreements, when used properly, can benefit both parties. Examples of appropriate use might include resolving supplier or intellectual property disputes. This statement should not be taken to prohibit the use of NDAs in appropriate circumstances.
However, we are keen to ensure that:
non-disclosure clauses do not result in consumers feeling they are unable to notify the Commission or other regulators or law enforcement agenciesof conduct which might otherwise be reported
licensees notify the Commission of offences under the Gambling Act, including breaches of licence conditions or social responsibility codes of practice
consumers do not refrain from reporting matters to the Commission because they anticipate a settlement which contains a condition that states they will not complain to the Commission
those suffering gambling-related harm can freely discuss their gambling history with treatment providers.
This statement provides a reminder of some of the key issues and risks of which licensees should be aware.
Requirements
As set out in paragraph 4.2 of our Statement of principles for licensing and regulation, the Commission expects operators to:
work with the Commission in an open and co-operative way
comply with both the letter and spirit of their licence and associated Commission regulations
disclose to the Commission anything which the Commission would reasonably expect to know
conduct their business with integrity
act with due care, skill, and diligence
take care to organise and control their affairs responsibly and effectively and have adequate systems and controls to minimise the risks to the licensing objectives
have due regard to the interests of consumers and treat them fairly
have due regard to the information needs of consumers and communicate with them in a way that is clear and not misleading.
Similar expectations apply to personal licensees and any attempt to prevent a person from complaining or providing information to us about regulatory failings will contravene these provisions.
Licence Condition 15 of the Licence conditions and codes of practicerequires operators to:
as soon as reasonably practicable provide the Commission or ensure that the Commission is provided with any information that they know relates to or suspect may relate to the commission of an offence under the Act, including an offence resulting from a breach of a licence condition or a code provision having the effect of a licence condition (15.1.1) (non-betting operators)
as soon as reasonably practicable provide the Commission or ensure the Commission is provided with any information from whatever source that they eitherknow relates to or suspect may relate to the commission of an offence under the Act, including an offence resulting from a breach of a licence condition or a code provision having the effect of a licence condition; or suspect may lead the Commission to consider making an order to void a bet. (15.1.2) (betting operators)
notify the Commission of any criminal investigation by a law enforcement agency in any jurisdiction to which:

the licensee is involved (included, but not limited to investigations of crimes allegedly committed against the licensee or involving the gambling facilities provided under the licence), AND
the circumstances are such that the Commission might reasonably be expected to question whether the licensee's measures to keep crime out of gambling had failed (15.2.1, paragraph 19b)

notify the Commission upon the making of a disclosure pursuant to section 330, 331, 332 or 338 of the Proceeds of Crime Act 2002 or section 19, 20, 21, 21ZA, 21ZB or 21A of the Terrorism Act 2000 (a suspicious activity report) (15.2.1 para .24)
Other reporting requirements (such as those under condition 15.2.2) may also be relevant, depending on the circumstances of each case.
Our expectations
We consider that non-disclosure clauses would be improperly used if their effect was to:
prevent, impede or deter, a person from:

reporting misconduct, or a breach of our regulatory requirements to us, or making an equivalent report to any other body responsible for supervising or regulating the matters in question
making a protected disclosure under the Public Interest Disclosure Act 1998
reporting an offence to a law enforcement agency
co-operating with a criminal investigation or prosecution
seeking treatment for problem gambling and discussing their gambling history with treatment providers
influence the substance of such a report, disclosure or co-operation
Non-disclosure clauses or other settlement terms must not stipulate, and the person expected to agree the settlement agreement must not be given the impression, that reporting or disclosure as set out above is prohibited. It may be appropriate for the settlement agreement itself to be clear about what disclosures are not prohibited by the non-disclosure clause.
For avoidance of doubt:
the above expectations apply to any clause which purports to restrict disclosure to third parties, and not just clauses which specifically name the Gambling Commission
compliance with the above expectation will not be achieved by including an exemption clause in the settlement agreement which states that a customer may report the matter to a regulator if they are required to do so.
If a customer in the course of negotiating a settlement agreement states that they intend to report a matter to the Commission, we expect licensees will normally be able to inform the customer that they have already self-reported the incident. In appropriate cases the licensee may also have made a suspicious activity report and informed us of this, in accordance with paragraph 24 of Licence Condition 15.2.1.
When there is a failure to self-report to us as required by Licence Condition 15, and there has also been a settlement agreement containing an NDA concluded in relation to the underlying facts, this may be seen as an aggravating factor in any regulatory action the Commission may choose to take.
If the agreement is or forms part of a settlement agreement under the Employment Rights Act 1996, you should ensure that you are aware of the requirements governing those agreements, including for the employee to be in receipt of independent advice. You will also need to ensure that the NDA does not include clauses known to be unenforceable.
Enforcement action
Failure to take this statement into account may result in regulatory action."
Spelinspektionen issues warning to gambling companies over bonus offer rules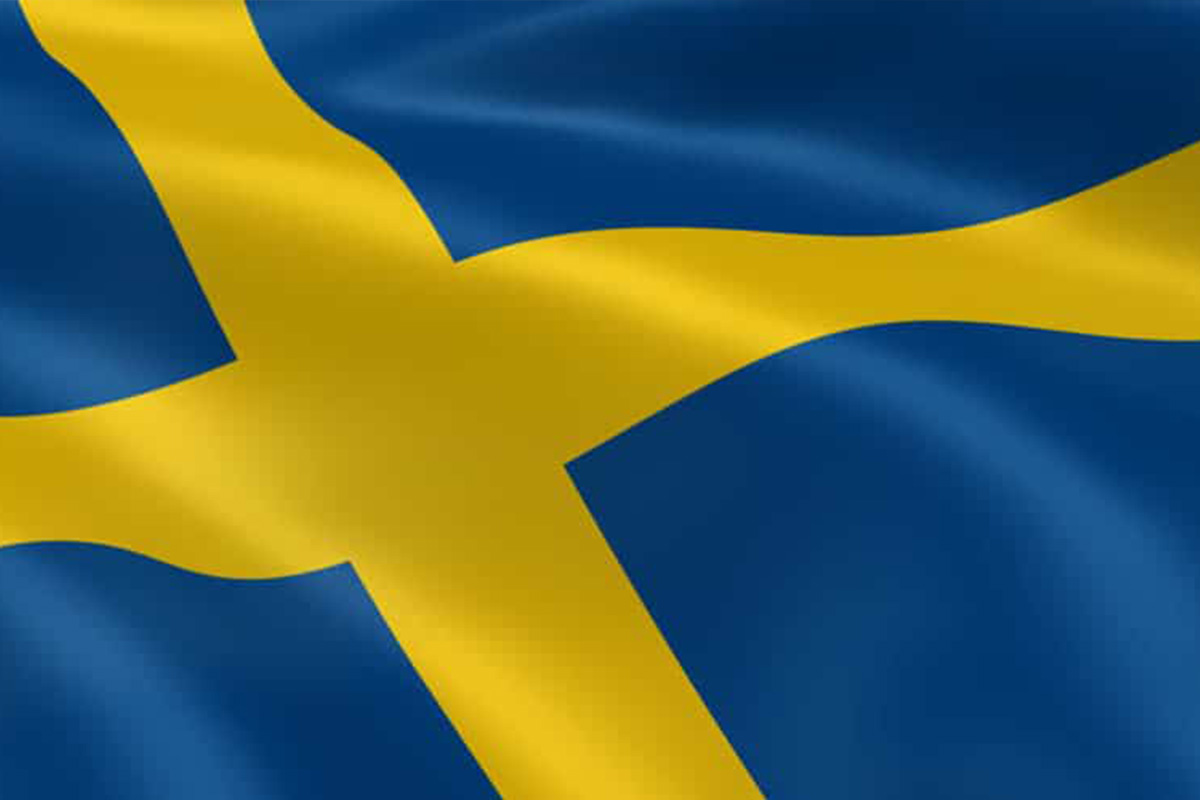 Reading Time:
1
minute
Spelinspektionen, the gambling regulator of Sweden, has issues a warning all licensed gambling operators and urged them to stick to the newly implemented rules concerning bonus offers.
Sweden opened up its market to international online casino and betting companies on 1 January 2019. The country has licensed about 70 betting and casino operators and are in the process of issuing more licenses. The regulatory body issued the warning following complaints that some license holders have neglected the rules regarding the offering of bonuses and similar incentives to their customers. Under Sweden's new gambling law, bonuses can only be offered to players/bettors who register with one licensee or another for the very first time.
Spelinspektionen said in its statement that incentives beyond the ones authorised risk attracting customers with problem gambling behaviour. The regulatory body went to say that it monitors carefully the online gambling space and how license holders comply with bonus rules, and that it has initiated a probe into several gambling companies regarding how they handle bonus offering policies.
Companies offering bonuses and similar incentives beyond the ones allowed under current law risk being slapped hefty fines or even having their license revoked, Spelinspektionen warned.
Is it true that Indian government is planning to legalise online gambling?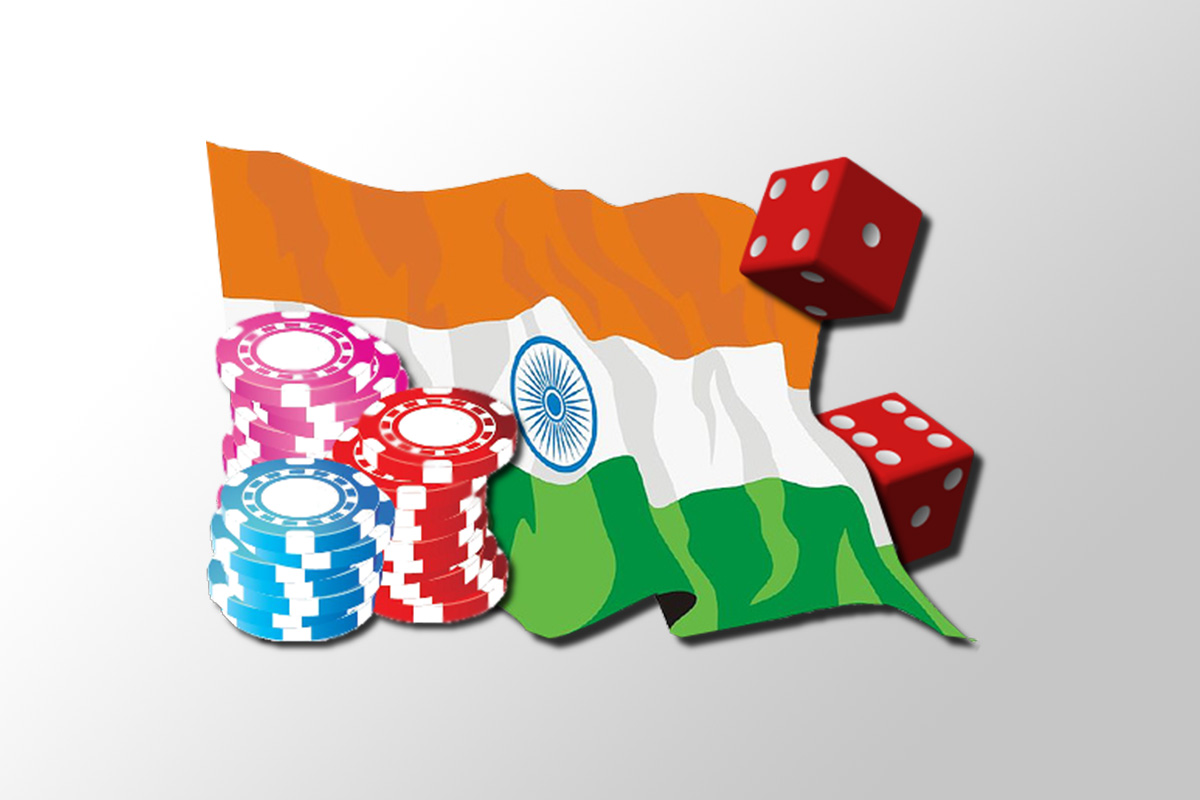 Reading Time:
1
minute
Rumours are abuzz about Indian government's plans to regulate online gambling in the country. Overall, gambling is prohibited in India, apart from a few jurisdictions. However, there have been recent staccato calls for legalisation of online gambling. In fact, there exists a few companies who make use of the grey area in the legality of online gambling in the country and offer their services in a surrogate manner.
The recent rumours find their origin in a 150-page long report addressed to the government from the Law Commission of India (LCI). In this report, the LCI recommends the legalisation of online gambling in a regulated manner because it observes that the government cannot practically prevent people from accessing online betting sites. The current law has no provision for this.
The LCI also points to the immense potential for tax revenue that the federal government could benefit from, should it choose to regulate online gambling. In recent statements, the Indian government have said that they are looking into the reports from the LCI with maximum interest.
Despite all this, the rumours are unlikely to be true in the immediate future. The current central government is nearing the end of its five-year term. The general elections will be held in May later this year. The government, which is facing a tough battle for a second term, may not risk doing anything unconventional or what can be dubbed as politically incorrect at this juncture.
The Current Absurdity of the Dutch Online Gambling Law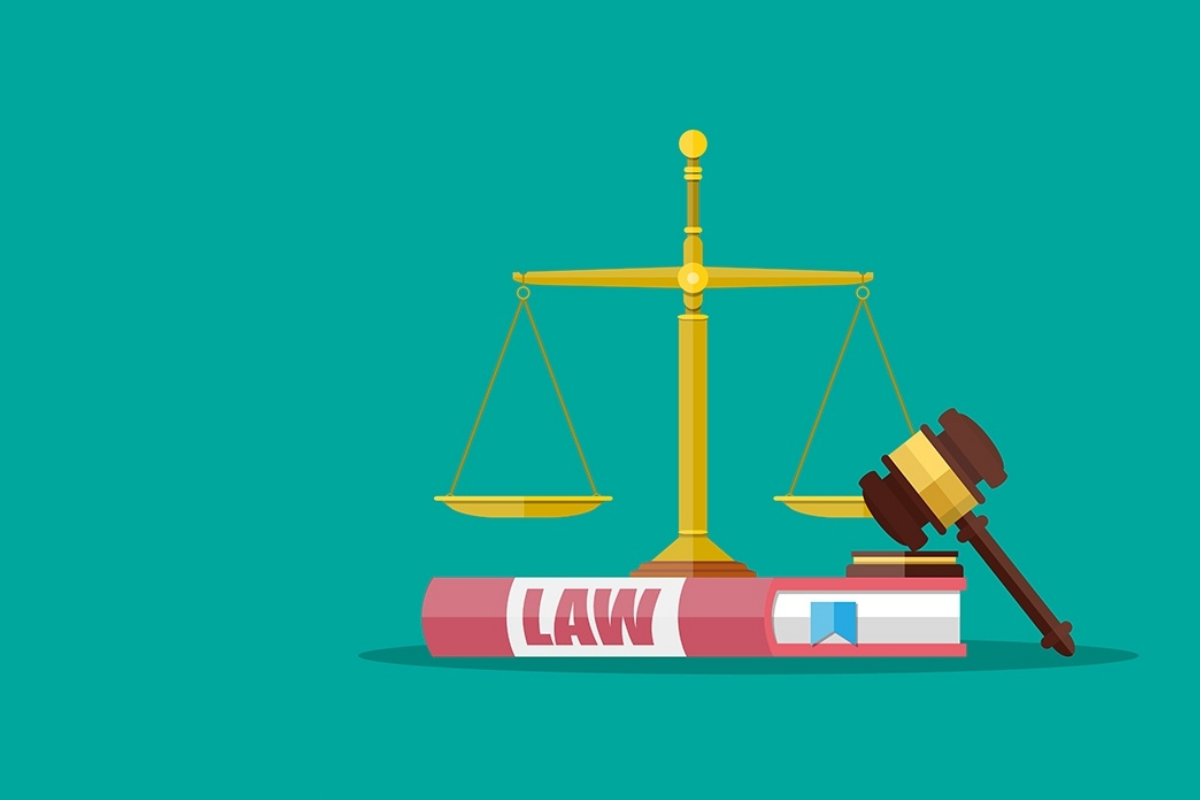 Reading Time:
4
minutes
The Senate of the Netherlands has been discussing a bill that proposes to regulate online gambling in the country. A vote has been scheduled to take place this week. The bill was passed by the lower house in 2016 and has been languishing for two years because other issues were given priority.
This article seeks to acquaint Dutch online casino players on various aspects of this important topic through the following sections.
The existing laws concerning online gambling

The key points in the proposed bill

The expected steps forward if the bill is passed

Comparison with the online gambling laws in the United Kingdom
Existing Dutch Online Gambling Laws
The key legislation covering gambling in the Netherlands is the Dutch Gambling Act of 1964 commonly referred to as the Wok. Under this Act only one licence for land based casino operations has been issued. This is to the Dutch state-owned Holland Casino. The Act does not cover online gambling at all. There is no provision to issue licenses and none are therefore issued. It is illegal to offer any form of online gambling in the Netherlands as of now.
But the fact is that Dutch players are gambling at hundreds of offshore operators generating revenue of over €800 million from online casino gaming and other online gambling verticals like poker and sports betting. However, it is not illegal for Dutch players to play at these sites. The players themselves will not face prosecution. In the absolute worst case they may lose their deposits if the sites are blocked. If you're willing to take a risk then you can play at any of our recommended online casinos. They are regulated outside Holland by top notch agencies like the Malta Gaming Authority and the Government of Gibraltar.
The Dutch Remote Gaming Bill
From 2012, the Dutch Gaming Authority, commonly referred to as KSA, had the task of regulating gambling in the country. As a part of its efforts the Remote Gambling Bill for online gambling was prepared. Here it is important to point out that two reasons have been cited for this.
Pressure from the European Union to bring a competitive and regulated online gambling structure in Holland on par with that prevalent in some other countries like the United Kingdom.

The Dutch government sees the massive online gambling turnover as a revenue source that is presently going out of the country. Regulating online gambling will bring taxation and licensing revenue to the national exchequer.
The key points of the Remote Gambling Bill are as follows.
Procedure
Interested online gaming operators will have to apply for a license.

KSA would scrutinise applications and award a five-year license to deserving operators.

Applicants based inside the European Economic Area would be given preference.
Taxation
The main revenue would come from a 29% tax on gross gaming revenue.

Another 1.5% would be levied to fund the activities of the KSA.

0.5% would be levied to create a Responsible Gambling fund to rehab players inflicted with problem gambling.
Other restrictions
Limits have been proposed on marketing sites via non-pay TV channels.

There are restrictions on promoting in-play wagers during sports broadcasts.

Online gambling operators are to be prohibited from accepting wagers on any sports team with which they have a sponsorship deal.
The Way Forward
If the bill is passed by the Senate then the process of receiving and scrutinising applications can begin. Operators at present serving Dutch players through offshore regulators have expressed intent to become a part of the national regime.
Unfortunately, there is a strong move to exclude the operators presently functioning from overseas locations, also referred to as grey area operators, from the licensing process. If they are not altogether excluded, they are likely to face a cooling off period that may range from two years to five years. This was confirmed by Justice Minister Sander Dekker. This means that the best brands presently operating in Holland will not be given licenses.
If they are prevented from operating in the regulated market, Dutch players will be deprived of the best brands.

If they continue to operate from offshore locations, then KSA may be unsuccessful in channelizing Dutch players to licensed operators.
In either event, the system as a whole will lose out. There are even whispered rumours that the Dutch government may create a single state owned monopoly to offer online gambling services, as it has done with land based gambling.
Comparisons with the United Kingdom
The United Kingdom implemented a regulated online gambling regime about a decade ago. But it went about the business in a completely different way. It took the offshore operators then functioning in Britain on board. The United Kingdom Gambling Commission insisted that will have to apply for fresh licenses but was sensitive to the concerns these operators faced and tried to find mutually acceptable solutions in an amicable manner.
Today the United Kingdom Gambling Commission is regarded as one of the strictest regulators. It has imposed strict practices to be followed for prevention of underage gambling and problem gambling. Advertisements deemed unsuitable are immediately acted upon. Bonus and promotion offers that do not meet its standards of fairness and transparency have to be retracted. Hefty punishments are imposed on defaulters.
This has created a win-win situation for everybody.
The British players are getting products from the best online gaming operators in a favourable environment.

The online gaming operators are benefitting from players moving to them from sites that are not licensed in Britain.

The British government is getting additional tax revenues in the exchequer.
When one compares the Dutch and British scenarios it is evident that the Dutch absurdities are not likely to really succeed unless corrections are made before the legislation is passed.