Monster to Launch Online Gambling Website PokerTribe.com
Reading Time:
7
minutes
Gambling is a fantastically, astonishingly lucrative market, yet online gambling is more or less illegal in the United States, despite the popularity of physical casinos in Vegas and Reno and Atlantic City.
Richard Branson opened the high-profile online VirginCasino in 2014, but dealers hit a soft sixteen only for gamers physically in New Jersey. Few industries are this regulated: Donald Trump himself couldn't get a gambling license in Las Vegas last year.
It wasn't always this way. PokerStars, the largest online gambling venue in the world, gained prominence during the 2000s with hundreds of thousands of players, valuations in the billions, and plans for an IPO. After the U.S. government shut the website down on April 15, 2011 (a date some folks call Black Friday) no other site has allowed Americans to legally gamble online outside of New Jersey.
Now Monster, the same company that turned the headphone industry upside down with Dr. Dre, plans to revive online gambling in America by enlisting someone with a different kind of notoriety: Fred Khalilian. He's a former telemarketing kingpin, wannabe reality TV personality, two-time FTC loser — and now, the new COO of Monster. He plans to open the company's gambling site, PokerTribe.com, on or before December 15. And he might just make the company billions. So he might also be a genius.
But we're getting ahead of ourselves. Gambling is illegal, right? Sort of.
GAME OF TRIBES
How will a headphone maker succeed in online gambling where Trump, Branson, and others have failed? "The roadmap is unbelievable, fraught with laws, certifications, international law, gaming commissions, all that stuff. Very, very complex," Monster CEO Noel Lee exclusively told Digital Trends. "But [Fred] has overcome. He's found his niche, he's worked his way through the government, through the Federal Trade Commission, through all of that, with a strategy that's built around the American Indians."
"I'm going to be a multi, multi billionaire. I probably could be as big as Uber, if not bigger."
Lee knows what it's like to find your niche. He found his in the '70s when he realized that better electronic cables and engineering could lead to better sound from your stereo. Filling that niche built Monster into a billion-dollar business and transformed the retail industry.
But after the deal with Apple and Beats went south, Monster could use an infusion of cash, he admits. Gaming revenues on Indian reservations totaled $31.2 billion in 2016, according to the National Indian Gaming Commission, and Lee's new COO Khalilian thinks he has a way to bring some of that cash, well, off the reservation.
A day after Black Friday, when the U.S. shut down PokerStars, Khalilian began his quest to start a legal online casino. He has spent the last six years attempting to transform and mold U.S. law regarding Indian gaming, which he feels could be a multibillion dollar enterprise. And after finding a few loopholes in regulations, he's confident that he can succeed.
"I think I have it figured out, and I'm going to be the first in the world," Khalilian told us. "And I'm going to be a multi, multi billionaire, without arrogance. I probably could be as big as Uber, if not bigger."
HOW POKERTRIBE WORKS
The U.S. Department of Justice had for years considered online poker a violation of the Federal Wire Act – a 1961 law meant to prevent interstate betting via telecommunications systems. That decision was recently reversed, and several states are now dipping their big toes into the industry, notably New Jersey. But Federal rules still govern the United States: Even when a state changes its laws, U.S. law prevents it from opening to customers nationwide. So no one does online gambling nationwide on U.S. soil. Consider marijuana law: While pot is legal in some states, it's still illegal nationally.
Here's the thing: Indian reservations aren't U.S. soil, and the laws are totally different, thanks to the 1988 Indian Gaming Regulatory Act, which allowed gambling on Indian reservations. Khalilian offers an eyebrow-raising explanation of why he suspects the government passed the law:
"This is what I think happened: The U.S. government sat down and went, 'Oh shit. They're coming. And they're going to take their country back. What do we do?' … They said, 'They're drug addicts, alcoholics, and gamblers.' They're like, 'You know what? Let's help them out. Maybe they will self-destruct and go away. Let's give them a gambling license, tobacco license, and alcohol license."
Yikes.
Khalilian is brash, arrogant, charming, and outspoken — and anything but politically correct. But he's really savvy, too, and regardless of why the government issued the ruling, the outcome was clear. Tribes across the country seized the opportunity to open casinos and tap into the lucrative market that Las Vegas had previously cornered, Khalilian explained.
"They all opened a casino, because that's all the government told them to do."
"All of the sudden there are 110 tribes in California and they all have a casino. There are 37 tribes in Oklahoma and they all have a casino," he said. "There are two tribes in Florida, the Miccosukee and the Seminole, and they all have a casino. They all opened a casino, because that's all the government told them to do."
The 1988 law means there are very different rules that govern gaming on reservations. Tribes are free to run Class I games  and Class II games such as bingo; table games like poker and blackjack are called Class III and require a special type of license. The state needs to issue what's called a compact first, which details specifics of what the tribe can and can't do. The federal government needs to approve the deal. Then a tribe can offer poker to anyone who walks in the door. But what about those who come in the virtual door?
"If the gaming takes place on Indian lands, we have jurisdiction over that," Michael Hoenig, General Counsel of the National Indian Gaming Commission, told Digital Trends. But someone who comes in the virtual door is hardly on Indian land, right? Problem is, the laws he enforces were written before the rise of online gaming — heck, before the rise of online period. If a tribe's compact specifies the right to host an online casino, and it's approved by the state, it should be legal, right?
"I don't know that anybody foresaw the internet," Hoenig admitted. "So there are some interesting questions going on about internet gaming."
In other words, it's a grey area for the law. And those happen to be places where Khalilian excels.
THE FRED KHALILIAN EXPERIENCE
"Fred is a very unusual personality," Lee admits. "And quite frankly he's an acquired taste, because you don't know what to make of him when you first meet him. And it takes a little time to say, man this guy is a genius."
Genius is Lee's word. Others have called him a scam artist, abuser, and rapist.
"The same article's been written 30,000 times, everybody wants to write about me," Fred says. "They're like, listen Fred, we gotta go and visit that area. It's like a murder scene. And I didn't even kill! I'm not even OJ!"
What? Rehashing his complicated past brings fire to Fred's eyes as he recounts a tale of faxing, time shares, and Paris Hilton.
Khalilian's first law-bending entrepreneurial breakthrough came in the late '90s, when he noted that listings from yellow- and white-page phonebooks by Sprint and others were being dumped on the web. He created crawlers to scrape that data, aggregate it, package it up, and market it. Companies selling time-shares were a massive advertiser at the time – so he started bulk faxing time share ads to all of the numbers that he'd discovered online.
"At that time there was no laws, between '96 and 2001. There was no law telling you couldn't do this, because the internet was so new and so fresh," he told Digital Trends. So the FTC eventually created some, and in 2001 banned him from telemarketing vacation packages and time shares.
"I had no idea sending faxes was illegal. If I had knew, I wouldn't have done it! There were no laws." So Khalilian switched tack, opening a chain of award-winning health clubs and eventually night clubs with Paris Hilton. Following difficulty with Hilton, who showed up late to events or not at all, Khalilian claims he ended his partnership with the nightclub queen, the drama of which nearly led to an MTV reality show searching for "the replacement of the bitch."
The show never aired – Khalilian alleges – because Paris found out about plans for the show days before it was set to air, leading to an onslaught of phones calls from various people saying he needed to cancel the show – and then, rape charges. According to TMZ, several women came forth in 2007 alleging "battery, sexual battery and false imprisonment," for which Khalilian was arrested. He claims the Hiltons made it all up.
"Next thing you see, 72 hours after those phone calls, I get accused of rape. And that's how the show got canceled. I don't have any proof of it, but it's just too coincidental."
Khalilian pled guilty to a misdemeanor, CBS reported, and moved back into telemarketing – and was again pursued and fined by the FTC, which labeled him a "recidivist" and in 2011 banned him from telemarketing entirely. "American consumers won't be getting any more telemarketing pitches from robocaller Fereidoun 'Fred' Khalilian, under a settlement reached by the Federal Trade Commission," reads a press release the agency put out. "Khalilian has agreed to be permanently banned from the telemarketing business in order to settle FTC charges that he and his company allegedly used pre-recorded robocalls to sell consumers auto service contracts." Along with the ban came a fine: a monetary judgment of more than $4.2 million, which Khalilian put a dent in "by turning over corporate and personal property totaling approximately $50,000."
CBS columnist Marlys Harris was blunt in her assessment: "While he's now banned from all telemarketing, I think consumers would be safer if he were banned from walking outside for a while — and put in prison where he belongs."
Khalilian points out that the FTC goes after everyone, citing cases against Google, Facebook, 1-800-Flowers. "Give me a company that does over a hundred million a year, type in their name, type FTC versus them. If you didn't see it pop up I'll give you a million dollars cash," he told Digital Trends.
"The FTC is the biggest bullshit I've ever seen in my life," Khalilian says.
POKERSTARS VS. POKERTRIBE VS. POKERTRIBES
His name was battered, he missed his brush with reality TV, and he was banned from telemarketing, but that didn't stop Fred from moving on to his next venture. In 2011, right after "Black Friday," he convinced the Cheyenne and Arapaho tribes of Iowa to petition the state to allow them to do what PokerStars had just been prevented from doing: online gambling.
"All he wanted to do was humiliate us in the media and kick us out."
They agreed, hiring Khalilian as a consultant for $9.4 million and partnering up with his company, Universal Entertainment Group (UEG). The two tribes planned to open an online website: PokerTribes.com. But the deal took years to complete, and following a change in tribal leadership, Khalilian was shown the door. Sources at the FTC pointed out to Digital Trends that he used the money last year to repay his $4.2 million telemarketing fine. It was a win in the FTC's eyes – but the tribe seems upset.
"A lot of money was paid and nothing was ever received," Reggie Wassana, speaker of the Cheyenne and Arapaho tribal legislature, told The Oklahoman in May. "Nothing became of it. It was $9.4 million for a website basically — there was no realization of profits and no actual working internet gaming." In late September, the two tribes finally filed a lawsuit, claiming "the transactions were marked by deceit, greed and utter disregard for the laws and economic well-being of the tribes."
A month earlier, Khalilian told us a different story.
"They didn't want their $9.4 million back. They just wanted us to leave. They never sued us, they never came after us – all he wanted to do was humiliate us in the media and kick us out," he said.
Gaming Americas Weekly Roundup – November 27-December 3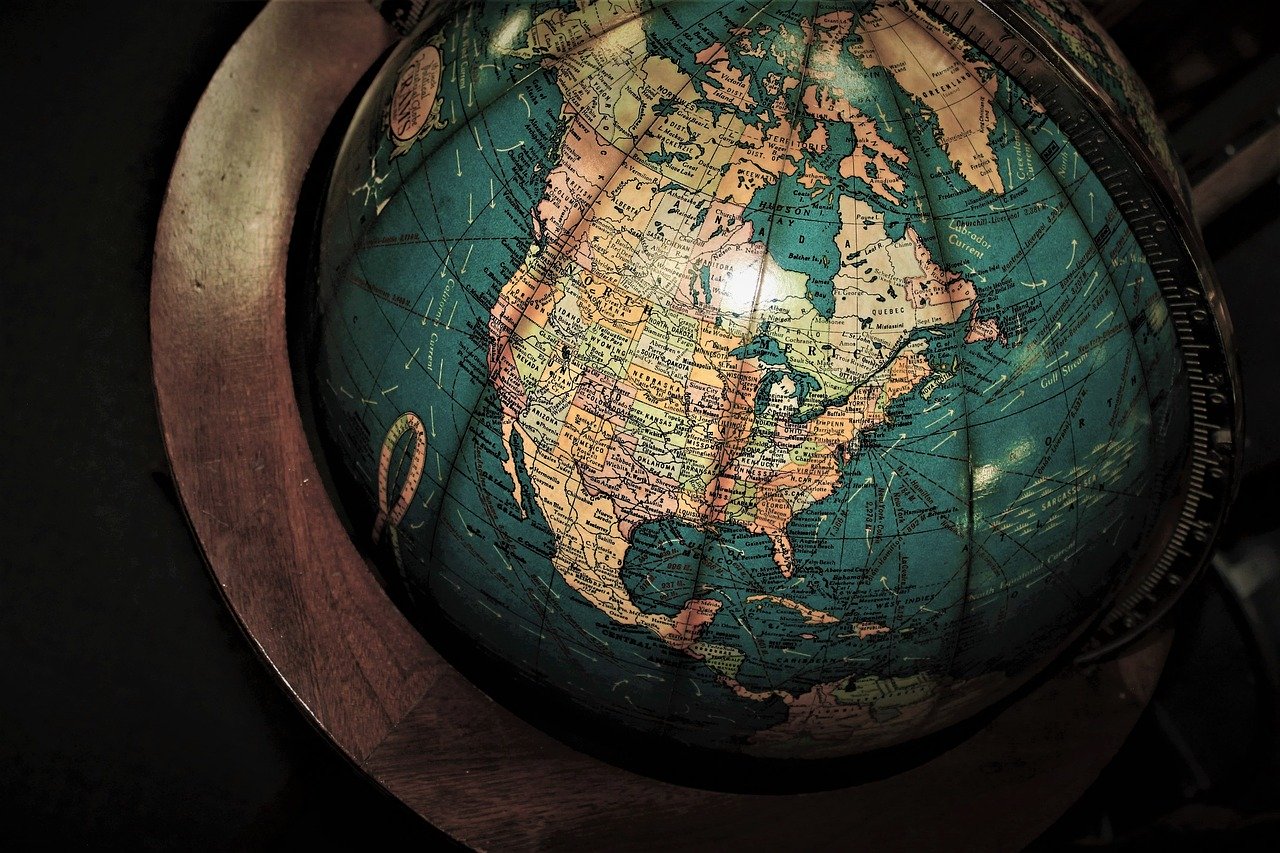 Reading Time:
2
minutes
Welcome to our weekly roundup of American gambling news again! Here, we are going through the weekly highlights of the American gambling industry which include the latest news and new appointments. Read on and get updated.
Latest News
Rush Street Interactive announced that a woman from Cumberland County, NJ hit the IGT MegaJackpot at BetRivers.com. The 33-year-old woman hit the jackpot with a $0.60 bet, winning $662,000 while playing at home on her mobile phone.
betJACK has received a top ranking among the nation's largest online sports betting brands. In a comprehensive evaluation conducted by research firm Eilers and Krejcik, betJACK emerged as a top performer, securing its place alongside the nation's best online sports betting products.
On 26 June 2024, the starting pistol will be fired in São Paulo for the first gamescom latam, the new gamescom satellite event for all of South America. This was announced at an event in Brazil by the involved partners: game – The German Games Industry Association, Koelnmesse, BIG Festival and Omelete Company.
The Global Esports Federation's pro-series – Global Esports Tour (GET) – will kick off its next season in Rio de Janeiro, Brazil, in April 2024. Staged by the Brazilian Confederation of Games and Esports (CBGE) and strongly supported by Brazil's National, State and Local partners. The event promises intense competition and a boost for economic and tourism development in the vibrant city.
As part of its strategic review, Kindred Group will exit the North American market with the expectations to have fully exited operations in the market by the end of Q2 2024, subject to the regulatory process. The Group also announced decisive actions to drive growth on core markets and dedicated cost reduction initiatives, which includes a reduction of over 300 employees and consultants during 2024.
Golden Nugget Casino Biloxi was one of several Coast casinos where the buffet didn't return after the pandemic, and now that space is about to be repurposed. Golden Nugget and DraftKings announced last Tuesday the addition of a high-tech retail sportsbook area that will open in January.
iGaming Ontario (iGO)'s vision is to lead the world's best gaming market, which includes building a safer and more enjoyable experience for all igaming players in Ontario. To support players who decide to stop or take a break from gambling, iGO is going to issue a request for proposals (RFP) in early 2024 for a centralised self-exclusion solution that will enable a player to self-exclude from all Ontario regulated igaming operators in a single registration process.
Jackpot Digital announced that it has received licensing approval from the Jackson Rancheria Tribal Gaming Agency, the regulator for Jackson Rancheria Casino Resort located in Jackson, California.
New Appointments
Aruze Gaming Global has appointed Betty Zhao as its SVP of International Operations. Formerly the Chief Operating Officer at LT Game since 2007, Betty Zhao demonstrated a unique blend of strategic vision and operational excellence in overseeing LT Game's operations, including marketing, sales, product development and casino operations.
Betsul has appointed Fernando Garita as its new CEO. With more than two decades of expertise in the gaming industry sector, Garita served as regional director and director of business development at Betcris, in addition to having an extensive portfolio of projects throughout Latin America, as well as Asia.
Gaming Americas Weekly Roundup – November 20-26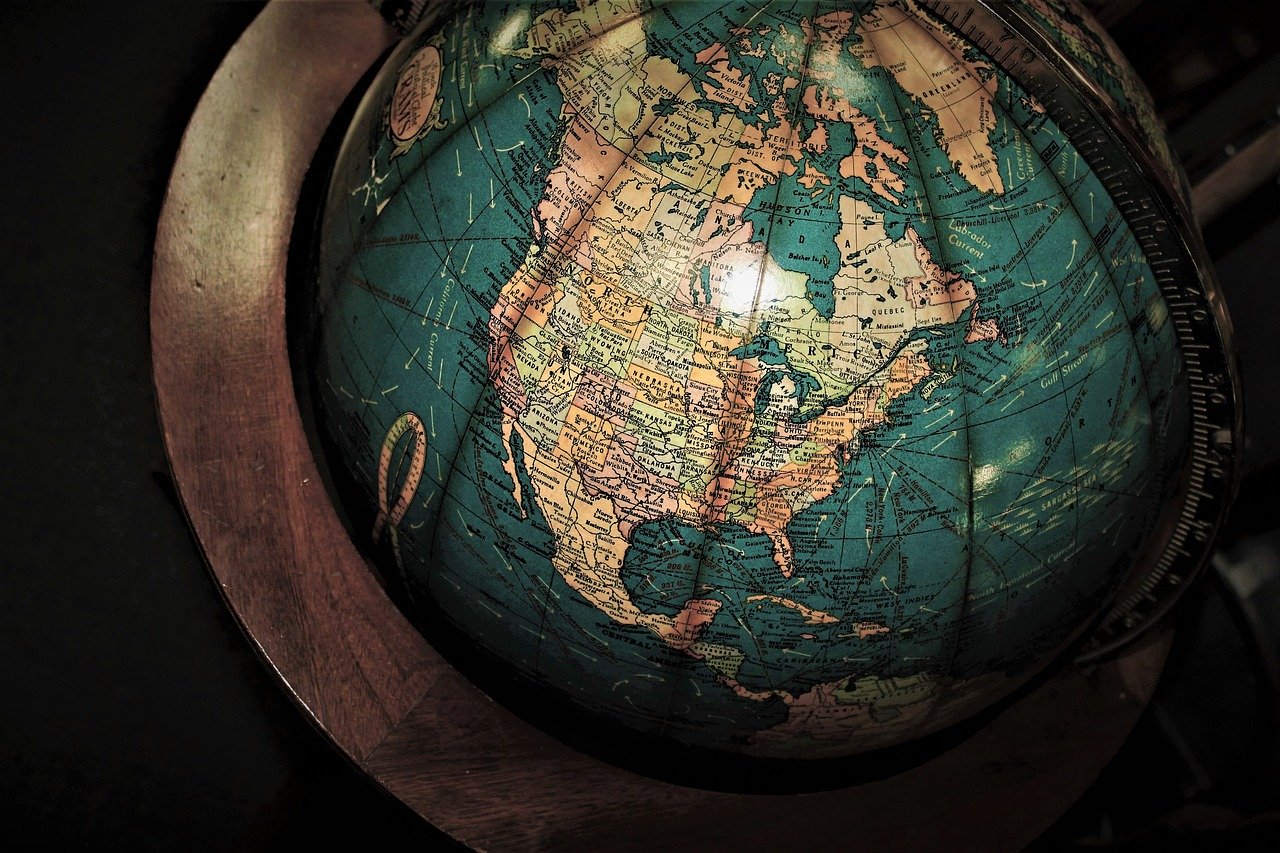 Reading Time:
2
minutes
Welcome to our weekly roundup of American gambling news again! Here, we are going through the weekly highlights of the American gambling industry which include the latest news and new partnerships. Read on and get updated.
Latest News
Juicy Stakes Casino has announced Thanksgiving-themed promotions, offering various incentives to its players during the festive season. The online platform aims to engage its audience through a series of offers centred around the Thanksgiving holiday. One of the main features of their promotional campaign is the Thanksgiving Dinner Lucky Pick. This offering aims to provide players with a chance to uncover surprises and exclusive deals by selecting from four Thanksgiving platters. These selections may yield Free Spins, Deposit Bonuses and Poker Promotions.
Bet365 has announced its official launch into the state of Louisiana. With this news, the Pelican State becomes the seventh state of bet365's expansion in the US, which already includes Colorado, Iowa, Kentucky, New Jersey, Ohio and Virginia.
New York State's Responsible Play Partnership, consisting of New York Council on Problem Gambling (NYCPG), New York State Office of Addiction Services and Supports (OASAS) and New York State Gaming Commission, continues to improve the voluntary self-exclusion (VSE) process at gaming facilities across the state. The NYCPG has launched a new free VSE Support Programme to help individuals who recognise they may have a gambling problem quickly find the resources they need to exclude themselves from gambling activities in New York.
Partnerships
Bet365 have extended their support of the US Darts Masters with a new sponsorship agreement for the World Series of Darts event in New York. The leading online betting sportsbook has enjoyed two successful years as the title sponsor of the US Darts Masters since the event moved to The Theatre at Madison Square Garden. The bet365 US Darts Masters is one of the World Series' most popular events, with eight top PDC stars facing off against eight North American contenders across two days.
Hornets Sports & Entertainment and bet365 announced an exclusive long-term partnership under which bet365 becomes an Official Partner of the Charlotte Hornets and will become the Official Mobile Sports Betting Partner of the Charlotte Hornets subject to bet365 becoming licensed to operate in North Carolina. The partnership provides bet365 with significant branding and signage at Spectrum Centre, as well as on hornets.com, Hornets social media platforms, the Hornets App and the team's TV and radio game broadcasts.
BetMGM has collaborated once again with actress and singer Vanessa Hudgens for its latest online casino campaign, "Library of Games". The campaign premiered on Monday, Nov. 20. It is a 30-second fresh spot featuring Vanessa Hudgens in an iGame library, and it comes to life using the BetMGM app on her smartphone.
Pragmatic Play is achieving further expansion in Paraguay and Brazil after signing a multi-vertical deal with Giro Win. The deal encompasses the supplier's Slots, Live Casino and Virtual Sports products, bringing its portfolio to an even greater LatAm audience. Pragmatic Play's Slots portfolio has seen numerous player-favourite additions in recent weeks that will soon be available for Giro Win's costumers, including new titles in the iconic Big Bass franchise as well as the renowned John Hunter series. The agreement also includes award-winning staples such as Sugar Rush and Gates of Olympus.
Gaming Americas Weekly Roundup – November 13-19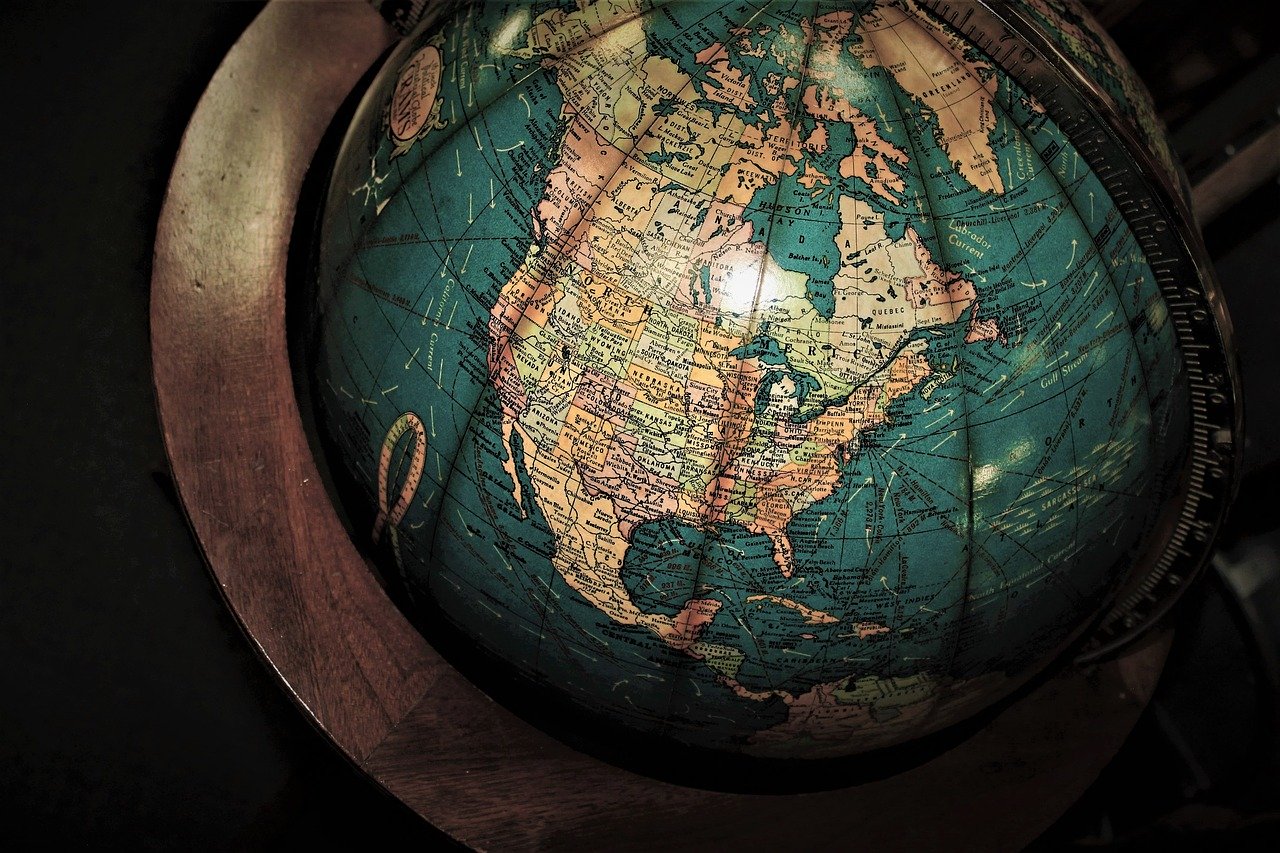 Reading Time:
2
minutes
Welcome to our weekly roundup of American gambling news again! Here, we are going through the weekly highlights of the American gambling industry which include the latest news and new partnerships. Read on and get updated.
Latest News
Spatial announced its first season of in-house games; Punch Hero, Racing Empire, Infinite Ascent, Shooty Shooty, Mostly Only Up, Buddy Blitz, & Cyber Punk: Neon Ghost, as well a host of externally built games from leading gaming studios, IzyPlay and Zaibatsu. This marks the first of several releases for Spatial in time for the holidays, with more Spatial-built and external games to be announced, giving developers the power to build the most beautiful games for the browser straight out of Unity – redefining the boundaries of web-based gaming.
Great Canadian Casino Resort Toronto announced that its brand-new, state-of-the-art poker room is now fully open with all 30 tables operating around the clock, seven days a week and the introduction of its "Bad Beat" Jackpot. Located on a private floor, this exciting addition to Canada's largest and newest casino resort caters to the vibrant poker community's growing demand.
Bragg Gaming Group Inc. announced that President and Chief Operating Officer, Lara Falzon, has provided notice that she will resign from her positions, effective December 31, 2023. Ms. Falzon will remain actively involved in the day-to-day operations of the Company until this date.
Everi Holdings Inc., a premier provider of land-based and digital casino gaming content and products, financial technology, player loyalty solutions and bingo, announced the deployment of Entegrity, Everi's fourth-generation Anti-Money Laundering (AML) solution, at Prairie's Edge Casino Resort in Granite Falls, Minn.
The Registrar of the Alcohol and Gaming Commission of Ontario (AGCO) has issued PointsBet Canada Operations 1 Inc., a registered internet gaming operator, a Notice of Monetary Penalty totaling $150,000 for failing to meet Ontario's responsible gambling requirements.
International Game Technology (IGT) announced that it recently installed its Floor Manager systems technology at Casino of Mendoza in Godoy Cruz, in the province of Mendoza, Argentina, marking the solution's first deployment in the region.
Partnerships
International Game Technology PLC announced that it is growing its sports betting presence in Puerto Rico via a multi-year IGT PlaySports technology and services agreement with Ponce Plaza Hotel & Casino. Located in Ponce, Puerto Rico, the casino will leverage IGT PlaySports' award-winning technology and experienced trading advisory services team to power Puerto Rico's first casino brand-led retail and mobile sportsbook, PlayBets by Ponce Plaza.
Paysafe, a leading payments platform, announced a new partnership with Fanatics Betting and Gaming, the subsidiary of global digital sports platform Fanatics Holdings Inc. Under the deal, Fanatics Sportsbook has integrated with Paysafe to offer its customers traditional card payments and other alternative payment methods (APMs).
Elys Game Technology Corp., an interactive gaming and sports betting technology company, announced a market access agreement with Caesars Entertainment that unlocks immediate access to the lucrative Colorado sports betting market. This strategic agreement signals Elys' first entry into the North American mobile sports betting landscape.
emerchantpay, a leading global payment service provider and acquirer, announced that it will further support well-established gambling operator Pinnacle in the Ontario market. The announcement comes as the two businesses celebrate the one-year milestone of this strategic partnership facilitating the operator's expansion in Ontario.