Exclusive Interview with Valery Bollier, co-founder and CEO of OulalaGames
Reading Time:
8
minutes
Our colleague, Szaló Réka interviewed Valéry Bollier, who has over thirteen years of experience in the iGaming industry. He is a regular speaker at industry conferences and seminars, as well as a contributor to various B2B publications. Equipped with a passion for Daily Fantasy Sports (DFS) and "Big Data", Bollier is the co-founder and CEO of Oulala, a revolutionary fantasy football game which was launched four years ago.
I know that OulalaGames is responsible for the launch of the first European Fantasy Football game, is well-known and very successful now, but still I would like you to introduce this innovative football management game briefly and tell us how it works.
Bollier:  Oulala is an award-winning Daily Fantasy Football management game, launched in August 2013. Its highly innovative and advanced scoring system is what makes our game the first real skill game in the Daily Fantasy Sports (DFS) sector.

The concept is very simple; you build your own team of football players and when any of those selected play during the real life matches, you will receive points (positives or negatives) based on their actions on the real field.
Oulala is a social game, meaning that customers aim to accumulate as many points as possible to surpass their competition, be it friends or colleagues, and win bragging rights.
DFS is making a simple but solid promise to its customers: when playing, you will be able to prove to your peers and your community that you know the sport better than they do. For this to happen, it was imperative that our game be one of real skill, rather than a game of luck. Our solution was to hire a team of statisticians that put in six good months towards developing a scoring system that would truly make our game a real skill game. Following this, we spent two years running the game as a free version to gather the evidence we needed to back our claims.

As a European game, playing on Oulala means that instead of only being limited to a choice of players within the Premier League, as is the case in most DFS games, there is also the option to choose players from any of the French, Italian, Spanish or Turkish league teams. The game becomes considerably more exciting with a pool of over 2800 players and 80 different teams from which to choose.
Moreover, Oulala is the first Daily Fantasy Football real second screen game. The customary process required clients to create their teams prior to the match and then come back when the match ended to see their results. In an effort to generate the closest experience of reality possible, we came up with an original process that enables customers to make live substitutions during the matches.
During Oulala's team building process, there is also the option to pick six players that will remain on the bench. For instance, if Cristiano Ronaldo is currently playing however his performance after 28 minutes has been disappointing, a quick look at the benched players offers the customer the choice to sub in someone like Harry Kane instead, who will be playing with Tottenham in two hours' time. Thus, in 2 hours' time, the system will begin to take Kane's stats into account from the 29th minute of his match. For this reason, Oulala's customers tend to be rather active during the matches, constantly accessing their team on our site in order to keep up with the live results of their players and sub players if necessary.
As you can see, innovation is deeply ingrained in Oulala's DNA and we are constantly finding new ways to optimize our game.
Last year in the 3rd Issue of our magazine, June-September, 2016 we published a rather long and interesting interview with you. I would like to ask you now to tell us about the changes, events, and bits of news that have happened since we last talked.
Bollier: A number of positive things have happened. At the end of the last year we closed a new funding round of €1.35 million, coming from private investors. The DFS market is currently experiencing a consistent and rapid growth in Europe, which was confirmed by the deep interest from investors during this latest funding round. We are currently in talks with numerous iGaming operators, some of whom, with our help, will begin their own Daily Fantasy Football journey at the beginning of the next football season.
Furthermore, this year we became the first company to acquire the official controlled B2B skill games licence from the Malta Gaming Authority (MGA). This was an extremely important step in the right direction as we reached our goal that was set four years ago ‒ to be regulated separately from other iGaming activities. We are incredibly proud to be participating in the development of a licensing framework that regulates skill-based games, fantasy sports included. Malta is leading the way towards regulating DFS in Europe, and our hope is that other European regulators will gradually follow suit.
At this point in time we feel that it is important to talk about DFS and educate people on the different aspects of our sector, to avoid missing the opportunity to speak and spread the word about DFS, not only in Europe, but on other continents too. In fact, Benjamin Carlotti, Managing Director at Oulala, and I have spoken at over thirty conferences in the last eighteen months. For instance, I was recently among the speakers at the gaming events in Moscow and Macao, and was positively surprised when I saw local operators' hunger for success. Their knowledge of our sector is impressive, and they are very open to new trends and new products.
Since our game is specialized in European football, wherein Oulala allows you to pick players from the English, Italian, Spanish and French leagues to form part of the same team, it will lead to great success worldwide. One has to understand that when it comes to football clubs, Europe is the epicentre of the world, where European teams include even the best Brazilian, Cameroonian, and South Korean players. Therefore, people across the entire globe will soon want to play on a European Fantasy Football platform. Operators should embrace it, and we at Oulala, are more than willing to show them our Turnkey, iFrame or API solution.
We know that in October, 2016 the monetised version of Oulala was launched and you succeeded to break into the UK market. What results and experiences can you share regarding this huge step in the history of the games?
Bollier: We spent two years optimizing our game as a free version, which was a critical first step towards adapting an American concept to an international public and gathering evidence proving our game to be a real skill game. In October 2016 we launched Oulala as a monetized version on the UK market to run a beta test of our game for one season. This was crucial for us as it helped us prove that Oulala is robust, efficient, secure and sticky. We were able to gain over 25,000 customers in a just few months, proving that our game can create traction.
This was a necessary first step towards the launch of our real Business Model: becoming the leading B2B network specialized in Daily Fantasy Football.
In our previous interview you mentioned that you began building partnerships with iGaming operators in several countries. Can you name the countries you already have partnerships with?
Bollier: We have begun to develop partnerships with iGaming operators in several countries worldwide. We have a white label with Cardinal House Group, aiming for Australasia and India, and some African countries. We reached an agreement with a prominent partner, Game Interaction Group, who not only serves as our exclusive partner in Italy, but also helps us spread our operations to other European countries.
We will also announce a very important deal for us in the next couple of weeks and another one by the end of this year. We are also working towards launching new partnerships with partners from Asia, Africa, South America and, of course, Russia, the 2018 World Cup host.
Are you planning to start partnerships with other countries in Europe as well and which are those?

Bollier: We are currently in discussion with numerous European operators, and we will build partnerships with those who are most convinced that rather than trying to impose their traditional offer on millennials, it is now time to offer the younger generations exactly what they are expecting: a skill and social game.
Will you please speak about the latest news in the DFS industry you consider worth sharing, and how this affects Oulala?
Bollier: In the past year we have seen the advent of new companies jumping onto the DFS bandwagon, particularly in Europe, and we look at it as good news for us since healthy competition is always beneficial for a sector. For instance, DraftKings was able to acquire a controlled skill games licence from the MGA and announced its expansion to other countries, starting with Germany. As I have already mentioned, Malta's regulatory framework for skill games, DFS included, is a game changer. It is a critically important step in creating a virtuous ecosystem for skill activities within Europe.
We are also pleased that sports betting operators are now understanding the true potential of DFS which can be seen in Unibet's launch of a new DFS platform. More and more operators are joining the DFS train; Paddy Power Betfair, Betclic, SkyBet and dozens of smaller ones have already launched their DFS games. Moreover, even lottery providers and casino operators have begun to express their interest in DFS.
I would be very interested – and I think our readers would too – to know more about the people who are behind the curtains, who created and have maintained this innovative and very successful fantasy sports platform. Will you please tell us more about them?
Bollier: Oulala's story began in 2012 when I met Benjamin Carlotti, Co-founder and Managing Director of OulalaGames. He introduced me to the concept of fantasy sports, and soon after we put our heads together to create Oulala.
The entrepreneurial adventure is, above all, a human adventure and therefore the key factor to success is to have partners and collaborators that are passionate, honest and very hard working.
At Oulala we are lucky enough to have an amazing team and I can proudly say that everyone has direct input on our results.
Oulala, as I have already mentioned, is one of the most successful platforms in the market and this fact has been honoured with a lot of prizes. Congratulations for all! Which one do you consider the most important one and why?
Bollier: Thank you for your kind words. It is always nice to have your hard work and dedication be acknowledged by others. I will never forget last December, when we received the award for the "Best Fantasy Sports Product" by SBC Awards. We are extremely honoured and grateful to have received such an important award which only goes to show that we are on the right path towards fulfilling our vision of becoming the leading global daily fantasy network for football. This award is also true recognition of our team's continuous dedication towards offering our B2B partners the very best fantasy football platform possible.
We have also got a "2017 ICE Prophet" award from this year's ICE displayed in our office, as well as an award given for the "Data and Business Intelligence 2016 Idol of the Year" and the "Tech Ambassadors for Malta" award which was given to Benjamin and me by the Malta Communications Authority. I must not forget to mention that Oulala was also a finalist for an eGaming Review (EGR) B2B Award for the "Skill Games Supplier", the "Best Tech Startup" in the 2016 edition of MCA eBusiness Awards and "Innovator of the year 2016" at the SiGMA Awards.
Which has been the most successful experience in the history of Oulala?
Bollier: I am certain that in the future, when we look back at Oulala's first years, we will most certainly say that our most successful key factor was likely our opportune timing to market.
Having been the first to understand the worldwide success that a DFS game based on European football would bring provided us to with enough time to develop the most efficient game possible, without having to deal with any market pressure.
In the same vein, being so ahead in understanding the desire younger generations hold to play differently enabled us to study them thoroughly and adapt our product to their exact needs.
Additionally, as one of the very first iGaming companies to deliver when it came to the pressing need to adapt and tailor our offer to such new expectations, we were able to position our brand in the sector's mind as one of the "millennials specialists".
Thus, when the market transformed around the need to adopt a DFS product at the beginning of 2017, Oulala was perfectly positioned and benefited fully from its perfect timing on the market.
Please tell us about your future plans regarding Oulala.
Bollier: We are now working on gaining more traction in the B2B landscape so that we can solidify our chief position as the first DFS network specialised in European football.
NOTICE TO ATTEND THE ANNUAL GENERAL MEETING OF SCOUT GAMING GROUP AB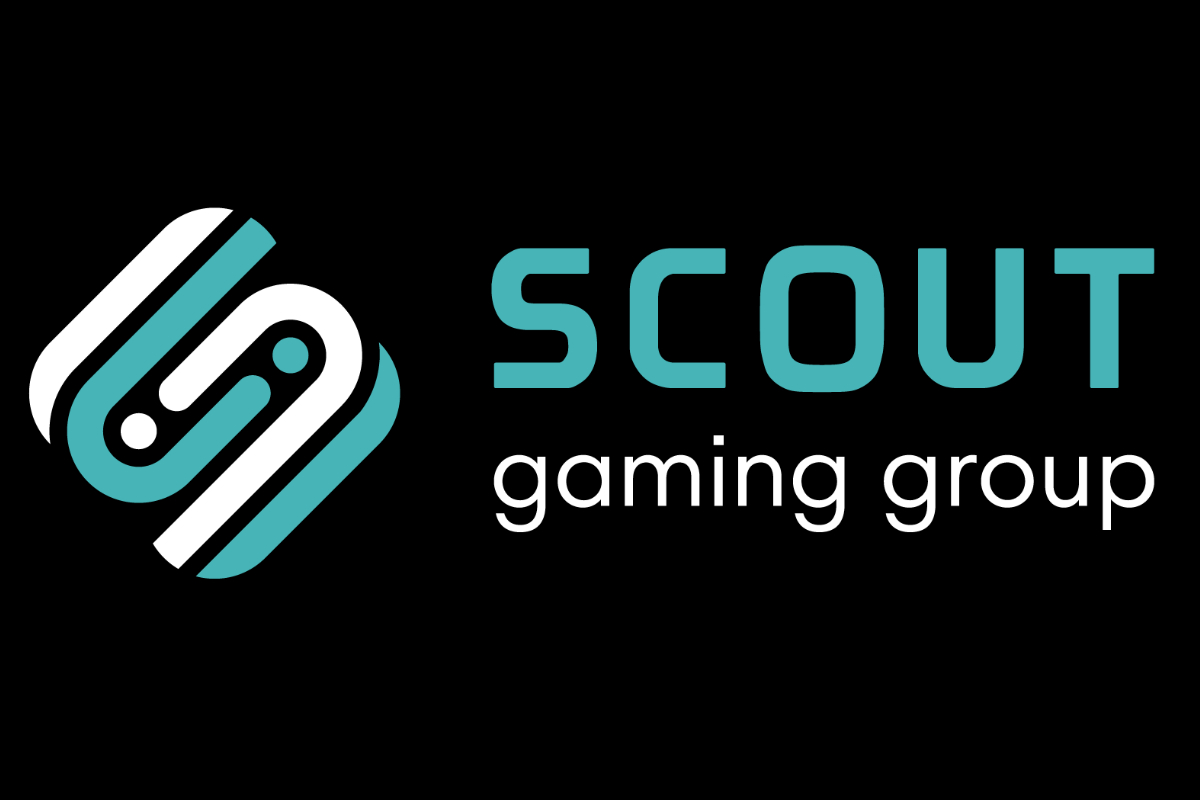 Reading Time:
4
minutes
The shareholders of Scout Gaming Group AB, are hereby given notice to attend the Annual General Meeting to be held at 1:00 p.m., Monday 25 May, at Advokatfirman Delphi, Mäster Samuelsgatan 17 in Stockholm. Registration and entry commence at 12:45 p.m.
NOTICE OF PARTICIPATION
Shareholders who wish to participate in the proceedings of the Annual General Meeting must:
be entered in the shareholders' register kept on behalf of the Company by Euroclear Sweden AB, as of Monday 18 May 2020, and
notify the Company of its intention to participate, no later than Monday 18 May 2020.
Notification of participation shall be given in writing to Scout Gaming Group (publ), Attn: Årsstämma, Kaptensgatan 6, 3tr, 114 57 Stockholm, Sweden, or by e-mail to [email protected] Such notice must contain full name alternatively company name, personal identification number or organisation number, address, daytime phone number and, where applicable, information regarding any attending representative or counsel (maximum two).
Personal data obtained from the share register kept by Euroclear Sweden AB, notice of attendance at the General Meeting and information on representatives, proxies and deputies will be used for registration, preparation of the voting list for the General Meeting and, where appropriate, the minutes of the General Meeting. Personal data is handled in accordance with the Data Protection Regulation (European Parliament and Council Regulation (EU) 2016/679). For full information regarding the Company's handling of personal data, please refer to the Company's privacy policy, https://www.scoutgaminggroup.com/privacy-policy.
NOMINEE-REGISTRERED SHARES
In order to exercise their voting rights at the Annual General Meeting, shareholders whose shares are registered under a nominee must temporarily register their shares in their own name, so the person concerned is registered in the share register kept by Euroclear Sweden AB, no later than Monday 18 May 2020. Such registration can be temporary.
REPRESENTATIVES AND POWER OF ATTORNEY
A person not present at the annual general meeting may exercise their right at the Annual General Meeting by a written, signed and dated Power of Attorney. The Company provides a Power of Attorney form at the Company's website, www.scoutgaminggroup.com. The Power of Attorney form may also be collected at the Company or ordered via e-mail on the above address. If the Power of Attorney is issued by a legal entity, the registration certificate or equivalent authorization document, in regards of the legal entity, must be attached. To facilitate the entry at the meeting, Power of Attorney, registration certificates and other equivalent authorization documents must be available to the Company at the above address at the latest on Monday 18 May 2020. Please note that the possibility of having a representative or proxy exercise the shareholder's voting rights at the Annual General Meeting requires that the shareholder has made a notification to attend the Annual General Meeting and is included in the share register in accordance with the above.
PROPOSED AGENDA
Opening of the Annual General Meeting
Election of Chairman at the Annual General Meeting
Preparation and approval of the voting list
Approval of the Board of Directors' proposed agenda
Election of one or two persons to approve the minutes
Determination of whether the Annual General Meeting has been duly convened
Address by the CEO and presentation of the annual report
Resolutions regarding:

adoption of the income statement and the balance sheet and consolidated income statement and consolidated balance sheet;
allocation of the Company's earnings in accordance with the duly adopted balance sheet; and
discharge from liability for the Board of Directors and the CEO

Determination of number of Directors and number of Auditors and any Deputy Auditors or registered auditor firm
Resolution on fees for the Board of Directors and the Auditor
Election of Directors, Chairman of the Board and Auditors and any Deputy Auditor or registered auditor firm
Resolution on editorial changes of the Articles of Association
Resolution on authorization for the Board of Directors to resolve on new issue of shares
Closing of the Annual General Meeting
INFORMATION ON PROPOSED DIRECTORS
As stated in the notice to attend the Annual General Meeting the major shareholders' propose re-election of the following four (4) ordinary Directors until the end of the next Annual General Meeting: Jörgen Ragnarsson, Carla Maree Vella, Atle Sundal and Anders Enochsson. Furthermore, Hans Isoz is proposed as ordinary Director until the end of the next Annual General Meeting. Anders Enochsson is proposed to be elected as Chairman of the Board of Directors. The current Chairman of the Board of Directors, Rolf Blom, has declined re-election. Descriptions of the proposed Directors can be found on the Company's website.
NUMBER OF SHARES AND VOTES
The total number of shares in Scout Gaming at the time of issuance of the notice is 17,501,592, which correlates with the numbers of votes in the Company.
SHAREHOLDERS REQUEST FOR INFORMATION
Pursuant to Chapter 7, section 32 and 57 of the Swedish Companies Act (Sw. aktiebolagslagen), the Board of Directors and the CEO shall provide information at the Annual General Meeting, regarding circumstances that may affect the assessment of a matter on the agenda, or the Company's economic situation or the Company's relation to other group companies, if any shareholder requests so and the Board of Directors deems that it can be made without material damage to the Company.
DOCUMENTATION
Accounting records, audit report and the Board of Director's complete proposals and other documentation required according to the Swedish Companies Act will be available at the Company's office as stated above and on the Company's website www.scoutgaminggroup.com no later than the date required by law. Copies of the mentioned documentation will be sent to those shareholders who request it and provides their postal address. All the documentation will also be presented at the Annual General Meeting.
(Corrected) Exclusive Q&A with RJ Mark, Co-Founder of Verasity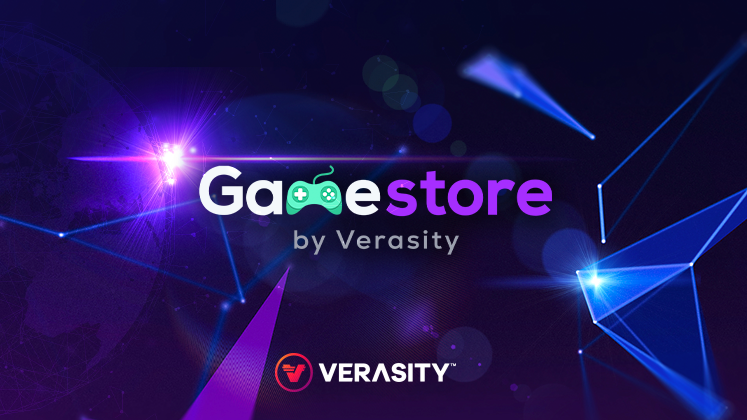 Reading Time:
7
minutes
Verasity is venturing into new fields of online gaming and video streaming where no one has gone before. If they succeed, it would be a game-changer. That will quietly redefine online advertising.
Will Verasity succeed?
Only time can answer that. But it is moving in the right direction. Here we have RJ Mark, the Co-Founder of Verasity, talking about the company's ambitions and plans. The best thing about the company is that its products can financially benefit the end customer.
How?
Read on the interview for more details.
Q. Let's start with your personal story. Our readers love to learn more about top entrepreneurs. Tell us about yourself.
A. I have been in mobile gaming and video content for over 15 years. I founded and built a global video advertising business with multinational entertainment company Outfit 7, the creators of the hit mobile app Talking Tom which received 7 billion downloads. That is 7 billion downloads of one app! This converted into a very successful exit. Now I am co-founder and Chief Revenue Officer for Verasity. I am responsible for the gaming and advertising side of the business and am very bullish about the future for Verasity.
Q. Let's shift the focus to Verasity. It is a brand new concept that can revolutionize the video advertising sector? Are there any specific circumstances that led to the founding of Verasity?
A. In previous positions as executive management for Level Up Media, Snack Media and Dugout Limited, I had first-hand appreciation of the engagement and monetization problems that large-scale sites have in trying to get people to watch ads when the ads are the sole monetization vehicle. At different times these sites had over 70M monthly users but ads turned users off and harmed engagement while monetization fell off. Verasity grew out of the opportunity to provide users with a universal platform for watching ads and content and being rewarded for it. The Verasity SDK can be implemented into most video player platforms by publishers using these video players including YouTube, Vimeo, Twitch, and most other video players. We recently added iVideoSmart, the largest video platform in South East Asia.
Q. Now on to what must now be a familiar question. You must have been asked these questions a number of times before. But for the sake of the starters among our readers, let me repeat those: Is Verasity a video-sharing platform? An advertising network? A game publishing platform? Or another crypto wallet? What exactly is it?
A. Please check out the verasity.tv  portal. The nav bar sets out all our achievements so far:
About Verasity Videos – See hundreds of videos made by third parties about Verasity!
Our Apps: VeraWallet, Triviata, VRA Splash
B2B Tools including: SDKs for publishers, Ad Stack for publishers and game developers, Game Developer Platform, Next Generation Rewards Based Ad Engine, Integration of VRA & VRAB Redemption for Game Publishers and Proof of View (PoV)
We have customized a gaming platform for our own solutions integrating our VeraWallet. We are not a video sharing platform. However, we do provide B2B solutions for other online video sharing platforms to provide VRA rewards to increase both engagement and monetization. So we have both a B2B component for publishers to use our tech to reward VRA (ECR20) & VRAB (BEP2) and a consumer platform in which we publish third party gaming apps and support over 550 games in our Verasity GameStore completely integrated with our VeraWallet that has fiat gateway compatibility. Because of the Covid 19 outbreak we have shifted some resources to rewarded gaming which includes real-world rewards for players via our cryptocurrency, built-in ads and jackpot tournaments so that users can earn money while at home. In fact, we are now the only real-world rewarded crypto GameStore that provides real money (not just mods, tickets or vouchers) for winners. All our products can be found at verasity.tv are integrated via VeraWallet.
Q. It is quite clear that this is going to be beneficial to the viewers. In what ways do you think it is you going to benefit the advertisers? Their costs are likely to go up, with an additional layer coming up in the video-streaming sphere. Isn't it the case?
A. Actually no. These are programmatic ads that are bought and sold via programmatic exchanges, the largest ad pool in the world worth over $250B per year. Our proprietary ad stack connects automatically to these exchange markets and doesn't add any costs to the advertiser whatsoever.
Q. Let's consider the case of publishers. They will surely get more attention with Verasity. How has been their response over the last three years?
A. Publishers that are using Verasity technology to give their users rewards for watching content and ads have sharply accelerated their monthly views and monetization. Since December 2019, Rewarded Videos & Ads watched increased 100% and Unique Video Views on Publisher sites increased 40%. To see the actual metrics go here.
Q. Youtube and Facebook are two big players in the video advertising phase. A host of OTT platforms like Netflix and Amazon are making inroads. How does Verasity fit in the midst of a real competition for viewers' attention?
A. We don't compete with other platforms. We integrate with them so that the platform can utilize our tech seamlessly and transparently without changing the workflow of the publisher or the habits of the users. We don't believe it's possible to compete with YouTube effectively so our SDK can be implemented on YouTube in a few minutes for any domain that the publisher owns. Our SDKs are available on YouTube, Twitch, Vimeo, JWPlayer, iVideoSmart, Brightcove, VideoJS, Kaltura, Flowplayer and others comprising 90% of the video player platforms. In effect, we are a layer on top of any of these platforms which can be used by over 2 million publishers with billions of monthly ad views.
Q. What about Verasity's rewards? Don't you think rewards in the form of crypto token will limit the acceptability in many countries?
A.It's more about non-crypto users than it is about country limitations which is why our VeraWallet supports fiat-gateway conversions and soon to include credit cards worldwide so that you can load up on VRA with Visa and Mastercard and when you want to sell VRA, off-ramp using the same VeraWallet. Users can use the VeraWallet and reap rewards without even knowing there is a cryptocurrency involved. This is the best way to scale in non-crypto environments – all via VeraWallet.
Q. Let's now talk about Verasity's newly launched GameStore. What is special about it? How do game developers benefit from it, and how do user players benefit?
A. In January 2020, we announced our partnerships to integrate global game studio publishers including: BigPoint, European Games Group, Bytro Labs, Gamigo, Whow Games, InLogic, Imperia Online, Troll Games, and the famous Tinbo titles.
With the Verasity GameStore, you can play hundreds of cool, casual games. Play as a single-player, try a PVP game or even create your own tournaments and challenge your friends worldwide but from the safety of your own home.
We expect to scale the GameStore to tens of millions of users with new titles and more games coming on during 2020.
We have a substantial marketing budget to scale this and the budget is mostly non crypto related.
And since this is available via our GameStore and VeraWallet we have complete control and are not answerable to Google or IOS so can bring forth products that couldn't otherwise be in the app stores because of real-world rewards. Exciting way for people at home to play and earn real money.
In the GameStore, VRA is used to buy credits, earn while playing and watch ads and VRA is won playing Tournaments. This is the first full tokenomics of the use of Crypto in Gaming. As this scales @verasitytech revenues will explode. The first full tokenomics of the use of Crypto in Gaming. In fact, we are the only real-world rewarded crypto GameStore that provides real money (not just mods, tickets or vouchers) for winners. We think this latter activity will grow fastest given the current pandemic and stay at home environment.
Other crypto gaming projects failed because the immediate problem was that both Google and IOS T&S don't permit real-world rewards for any games so any developer who tried to implement them was at risk to be banned. We looked at all of the past models and concluded that a dedicated GameStore utilizing our own apps would scale. We also started with our own app Triviata as a test case to see how we can drive usage and this gave us the confidence to develop the GameStore. We are confident it will scale because people want real-world rewards but can't obtain them for any Google or IOS apps. And with the fiat gateway non-crypto gamers can simply understand the USD value for their efforts.
Q. Is there any impact on the ongoing COVID-19 pandemic on Verasity's operations? Hope you are all safe and healthy. Some online gaming and betting platforms have reportedly received a surge in visitors during the near-global lock-down period. How has it been going for Verasity's platforms during these times?
A. The coronavirus is rapidly expanding and it's not a joke. Countries are going into lock down and economic activity will contract severely. We think that Verasity is well placed because gaming will expand as more people are stuck at home. The timeline is probably longer than people realize.
Even after the immediate threat ends, SARS and swine flu taught us that it takes 2–3 years for the pandemic to actually die out so during that period more people will be gaming and trying to earn money from Home.
The GameStore and our own game apps will lead the way and scale during these times.
Fortunately no one on our team has fallen ill and we have a system to bring food to our developers so that they don't have to go to stores. Hopefully the quarantine keeps all of us healthy.
With the Verasity GameStore, you can play hundreds of cool, casual games. Play as a single-player, try a PVP game or even create your own tournaments and challenge your friends worldwide but from the safety of your own home.
We expect to scale the GameStore to tens of millions of users with new titles and more games coming on during 2020.
We have a substantial marketing budget to scale this and the budget is mostly non crypto related.
Watch the video: https://youtu.be/iKOVJWjqBdM
Q. Now onto the final question. What are your views about the growth prospects of the post-corona gaming industry? Would love to hear your insights about how things could move once the dust of the Corona outbreak settles.
A. Since the outbreak, concurrent users playing or watching game play has increased 30% month-over-month. Engagement has grown 9.4%. In March, Xbox Live and Nintendo crashed, demonstrating the significantly higher loads on these online platforms. In the same time frame, Italy internet providers crashed due to League of Legends and other games.
Gaming is becoming the only social anchor as kids play with their school friends and stay connected. Gaming is a form of social media and interaction for many who disdain the physical world for the virtual world. With social distancing becoming the norm, gaming becomes more popular and acceptable to communities and people that never considered gaming will give it a try. Verasity will add chat and other social implementations to its GameStore to take advantage of this phenomenon. Further as one of the few places to earn real-world rewards through tournaments, competitions and watching content, the Verasity GameStore will attract many that are unfortunately unemployed and will remain so for a number of years until the economy repairs itself.
DraftKings Launches "#DKRALLY" Charity Initiative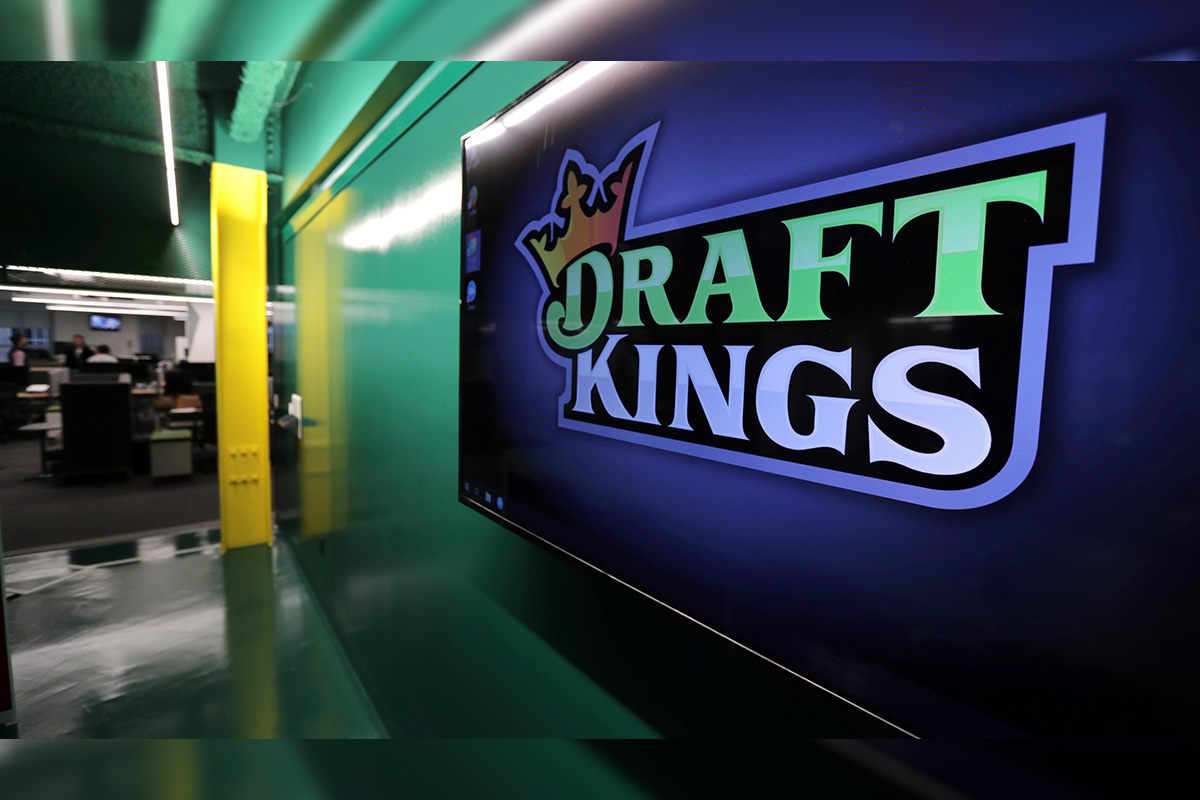 Reading Time:
< 1
minute
DraftKings has announced a new charity initiative "#DKRally" to mobilise the sports fans to band together in support of communities during this COVID-19 pandemic.
DraftKings will donate $1, up to a total contribution of $1 million, to United Way for every person who shares their rally cap on social media using the official hashtag #DKRally.
"The rally cap uniquely embodies the American spirit and our hope in the face of adversity, no matter the challenge ahead. It represents the come-back attitude we have at DraftKings as we work with our communities to face down COVID-19," Matt Kalish, DraftKings President North America, said.
"Our player community over the years has shown a steadfast commitment to social good in times of need through many charitable programs on our platform. We are confident America will now rally for those in need to help ignite this important comeback," Matt Kalish added.
"United Way fights for every person in every community and has long been at the forefront of disaster and crisis recovery efforts in communities around the world. Our response to the COVID-19 pandemic is no different. United Way continues to leverage is extensive convening power and resources, in partnership with the 2-1-1 network, crisis relief non-profits, and federal agencies, to lead a targeted and coordinated response to the pandemic. Each day, thousands of people are losing their jobs, out of school children are not receiving food, and the virus is straining the capacity of our healthcare system. We are grateful to partners like DraftKings for joining us during this time of crisis," Larissa Rydin, Vice President of Strategic Partnerships at United Way Worldwide, said.