Gambling legislation around Europe – All the latest betting law changes
Reading Time:
12
minutes
Betting on the internet has drastically expanded during the last 15 years, as a massive percentage of players turned from betting shops to online operators to quench their everyday betting needs. This trend brought with it the need for new iGaming legislation that would allow for the fairer competition among the various betting sites, protect certain vulnerable groups like minors and offer clear instructions to the gambling industry. Some countries also saw the potential for added tax revenue, while pressure from the European Union meant that any betting monopolies would eventually cease to exist.
However, as the old saying goes "the road to success, is always under construction". While certain markets, like the UK, managed to regulate sports betting in the best possible manner, others have only recently taken that path or have yet to consider implementing any changes at all. These frequent developments have led to increased confusion among bettors and operators alike, as new gambling laws and regulations are being set every day. The bookmakers.bet team, aided by the help and experience of a selected team of experts, has gone into detail in order to find the hottest changes that are taking place in the European betting world. We have placed each country on one of the following categories, according to how they regulate online betting.
Hot markets, where legislation changes are imminent
Recently regulated markets, that have implemented a licensing system during the past two years
Grey markets, where bettors are free to gamble on unlicensed bookmakers
Ideally regulated markets, that show a continuous financial growth
"Black" markets, that have a high market value but are either poorly or not at all regulated
Where to keep an eye on
Despite the fact that some countries possess a significant player base, they have only recently decided to pass specific legislation that regulates online sports betting. These changes are taking place on a day to day basis, thus making it harder for interested parties to keep up with current events. The hottest of these soon-to-be regulated markets include:
Netherlands
A strong state run gambling monopoly used to exist in the Netherlands, however, significant changes have been made during the past year. According to the Remote Gambling Act (2016), the sports betting market will open its doors to foreign competitors, some of whom already possess a strong player base. The new legislation will become effective in the second quarter of 2017 and allow for an unlimited number of five year licences. One of the main requirements includes that every bookmaker pays a 29% tax on Gross Gaming Revenue (plus a 1.50% contribution to the Gaming Authority and 0.25% to the Addiction Fund).
Although the betting market's liberalization is set to offer more choices to Dutch players and increase government revenue, it has been met with opposition by certain analysts, who claim that the 29% tax burden will deter foreign operators from investing. Specifically, according to a report from the German legal and economic research consultancy Academicon, the unified 29% tax will result to lowered odds, thus offering a competitive advantage to unlicensed operators. The Dutch government has tackled these allegations by claiming that unlicensed betting sites will be legally persecuted and has pledged to lower the GGR tax to 25% by 2020.
Sweden
Sweden possesses one of the most advanced gaming environments and is generally acknowledged as a major gambling hub by every respected online bookmaker and casino provider. The Swedes are set to encourage this progress even further, as they stand on the verge of significant changes in terms of their gambling legislation. The 20 year old online betting monopoly of Svenska Spel will give way to a new licensing system at the behest of EU's suggestions for a more open market. This has also been deemed necessary by Swedish lawmakers, as according to Svenska Spel's fiscal reports from 2011-2015, more than half of all online sports wagers were placed on foreign bookmakers. The new proposal requires a unified tax of 18% on gross gaming revenue and a licensing fee ranging from €6.000 to €70.000, with no added financial obligations from bettors. It has been welcomed as a boon by the "Nordic" bookmakers, like Betsson, Unibet (Kindred Group) and RedBet (Evoke Gaming Ltd) who already hold a significant player base in Scandinavia. These changes will be put into effect in January 1st 2019.
Poland
According to the Remote Gambling Association (RGA), Poland is considered as an underdeveloped betting market, not only compared to its western counterparts, but also neighbouring countries, like the Czech Republic. The main reason for its stunted growth, was the 12% tax on total turnover, that resulted to local betting operators controlling only 10% of the market stake. In 2016, Poland vowed to follow the EU commission's suggestions for a more efficient regulation of online betting, however no serious steps were made towards that direction. Although a licensing procedure started in April 1st 2017 (that will result to the blacklisting and blocking of unlicensed operators in July), Polish lawmakers remain unwilling to change the current tax structure. This has led to a mass exodus of key bookmakers, like William Hill, bet365, Betfair and Pinnacle, who are claiming that investing in Poland is no longer financially viable. As Wojciech Szpil, former CEO of Totalizator Sportowy stated "In normal economies, businesses develop from monopolies to open markets. In Poland we are after the exact opposite. We want to monopolize everything." As things stand, Vulkanbet, bet-at-home and Marathonbet are some of the few off shore betting sites that have successfully obtained a licence, as they wish to retain a presence in Poland, despite the minimal likelihood of profit.
Greece
Although betting is massively enjoyed by Greek punters, the local market remains far from adequately regulated. The 24 temporary betting licences that were issued in 2011 have neither been revised, nor has a new licensing process been scheduled. This uncertain environment has led to increased pressure from the European Commission, who has repeatedly asked for the opening of the local betting market. Despite these suggestions, the Greek government decided to do the exact opposite, in May 2016. In a frantic attempt to boost tax revenue, they increased the financial obligations of every bookmaker from 30%, to a unified 35% on GGR, effectively making it one of the highest among EU countries.
No clear estimations can be made as to when the local market will be finally regulated, however the end of OPAP's sports betting monopoly in 2020, is bound to bring some changes. According to a specific clause on its privatization in 2013, OPAP was supposed to hold a monopoly on both offline and online sports betting. Nonetheless, this clause was not ratified by the European Commission and was subsequently challenged by the Remote Gambling Association. The RGA claimed that according to the Greek Gambling Law and EU's suggestions, any operator who had managed to obtain a local licence should be able to offer online betting. Although this legal battle has ended in a stalemate, some Greek MPs actively called for reforms during the last year, in order to follow the successful example of other countries. The local market is mostly split between Bet365, Sportingbet, Stoiximan and Bwin, that entered Greece, through their 2016 GVC merger. A significant number of key betting sites have shown a willingness to invest, as soon as a licencing procedure is scheduled, due to Greece's high market value.
The ones that made the step forward
These countries have managed after long, arduous attempts to regulate online betting inside their markets, by implementing a new licensing system. Although not everyone has gone to the same extent, the increased competitiveness among the licensed betting sites and projected tax revenue, are bound to do wonders for local punters and governments as well.
Portugal
Portugal spent almost two years in order to correctly regulate its market and finally, the SIRJ gaming authority, has announced that almost every form of online gambling can be legally enjoyed inside the country. This does not mean however that everything is currently going on track, as some key bookmakers, like Βet365 and William Hill, that left in 2015, have shown an unwillingness to return since the market's official reopening in May 2016. The main issue concerns the new gaming taxes, that are generally considered as commercially unviable. Betting companies with a turnover below €30 million are required to pay 8% on the total turnover, with the rate increasing proportionally to as high as 16%. Additionally, despite initial lawmakers' intentions and European Commission pressure, local operators SCML, that held the legal monopoly under the previous regime, will find themselves paying half the required taxes, as they are considered a religious, charity organisation. Besides SCML, only betclic.pt and bet.pt can currently offer sports betting services in Portugal, which gives local bettors two choices: Either choose one of the three licensed bookies that offer extremely low odds on limited betting markets, or bypass the government's attempts on web censorship and place their wagers on unlicensed offshore bookmakers.
Cyprus
The eyes of the betting world are set upon Cyprus as the once poorly regulated market is undergoing significant changes on its structure. During the last few months the National Betting Authority has begun a new licensing procedure that will result in a more efficient betting environment, as unlicensed betting sites will be strictly prohibited from operating. Although only six online betting (Class B) & 2 temporary licences have currently been issued, more are set to follow in order to offer more choices to local bettors. Class B holders must operate their website under a Cypriot domain, agree to complete every transaction through a local banking institution and demonstrate at least €550K in capital reserves. Additionally, they must pay a licensing fee (30.000€ for 1 year, 45.000€ for 2 years) and agree to provide 13% of their annual Gross Gaming Revenue. The strongest competitors currently include bet365, betfair and Greek sportsbook, Stoiximan. As things stand, more than 2.480 websites have been blacklisted by the NBA.
Czech Republic
The Czech Republic is one of the latest countries to join the list of regulated betting markets, as a new Gambling Act has been put into effect since January 1st 2017. The overwhelmingly supported legislation allows foreign operators based in EU or EEA countries to legally offer nearly every form of gambling, as long as they obtain a gaming licence. Although promoted as financially fair by members of the parliament, the Gambling Act has forced certain online bookmakers, like William Hill and the GVC Holdings brands to cease operating in the Czech Republic, although they have hinted that they might apply for a licence in the future. Additionally, some criticism has arisen due to two specific clauses on the Act. The first one concerns iGaming taxes, that are set at 35% GGR for slot machines and 23% on sports betting, as opposed to the 19% corporate tax on private industries. The second one, comes from people who are either receiving financial aid from the government or have filed for bankruptcy and are now prohibited from wagering online. Finally, although blacklisted betting sites have been blocked from internet providers, a great number of local players have found a way around this and are still betting on unlicensed online bookmakers.
Romania
Online betting has been successfully regulated in the nation of Romania during the past two years and the local market is now split among sixteen Class 1 licence holders. The National Gambling Office (ONJN) is tasked with issuing these licences and blocking any betting sites that operate without one. The requirements include that operators are based within the EU, EEA or Switzerland, pay an annual fee ranging from 6.000€ to 120.000€, plus an authorization tax, amounting to 16% on Gross Gaming Revenue (no less than 100.000€ each year). Although things seem to be working out for the Eastern European country, the government's demand of a 5 year 20% GGR back tax from any betting sites that used to operate during the previous regime has been met with criticism by a number of online bookmakers. Furthermore, in October 2015 British betting giants Bet365 paid around €30 million on the said back tax, however they were still placed on the ONJN's blacklist and prohibited from offering their services. This lead to Bet365 legally challenging this decision in December 2015, by claiming that "the ONJN used discriminatory and corrupt practices" in order to offer an advantage to other licensed competitors. Needless to say, this was a heavy blow to Bet365, who used to hold 50% of the market's share up to that point. Other key names that have not obtained a Romanian licence, include Bwin, Ladbrokes and William Hill.
Those that deal within a "grey" area
Not every country wishes to regulate its online sport betting market, as lawmakers try to either support state run monopolies, or are unwilling to heed to the European Commission's suggestions. Although bookmakers are technically not allowed to operate inside these countries, any players who visit these betting sites are not legally persecuted by the authorities. This has resulted to the existence of significant grey markets, where a large portion of players turn to place their everyday bets.
Germany
Germany possesses one of the most extensive grey betting markets in Europe, amounting for 71% of its total sports betting revenue. Currently, every operator is free to offer its services to German bettors, as long as they are not based inside Germany and are licensed by a European gambling authority. Although iGaming is not currently regulated, increased speculation has arisen about imminent changes on the online betting landscape. In early 2017, the European Commission suggested some changes in the existing gambling law (Glücksspielstaatsvertrag), by proposing a new licensing system that is projected to greatly boost competitiveness. Additionally, according to an article published by Bild, it will increase government revenue through taxes, at a figure of 1.5 billion euros. Most of the states that constitute the Bundesrepublik, however, have shown an unwillingness to follow EU's proposals and are instead set to make only limited alterations to the existing legislation. These changes will severely limit the number of gaming halls inside Germany, but will allow foreign and local operators to obtain sports betting licenses, provided that they agree to pay 5% on their total turnover. Although these licenses would definitely promote a sense of trust between betting companies and players, they will not offer any advantages compared to unlicensed bookmakers. The revised Interstate Gambling Treaty is set to be partially put into effect on 1st July 2017 including Schleswig-Holstein from 1/1/2018), unless it gets once again downvoted by the Federal States.
Finland & Norway
These two markets resemble Sweden's regime, as Scandinavia has a long history of protectionism when it comes to gambling. Contrary to the Swedes, however, they remain unwilling to push for changes on the state run sports betting monopoly. This is a direct result of the overwhelming backing of the public, as a significant portion of all gambling profits are awarded to charity. Fortunately for local players, this does not mean that they are only allowed to bet on Norway's Norsk Tipping and Finland's Veikkaus Oy. Punting on foreign online betting sites is technically branded as illegal by the state, however no legal actions have been taken against any players. This means that local bettors frequently visit foreign betting sites to place their wagers with no consequences. Finland, being a member of the EU, has been pressured to open its gambling market, however, no such plans have been made for the foreseeable future.
Showing the world how it's done
Although many governments either wish to maintain betting monopolies, or are distrustful towards gambling, the four countries on this list have managed to regulate online betting in the most efficient manner.
United Kingdom
The UK is rightfully considered as one of the world's most significant betting markets, both in terms of revenue and efficient regulation. The Gambling Act of 2005 meant that any bookmaker who wished to enter the British market, could do so by applying for a licence at the United Kingdom Gambling Commission. Although this process is completed in total transparency and impartiality, the UKGC only allows the most respected betting sites to offer their services in Britain. In 2014, the Act was revised to the point that offshore online bookies now have to pay only 15% on GGR.
Denmark
Denmark possesses one of the fastest growing gambling markets, after its liberalization in 2012. The unified 28% corporate tax, plus 20% on the GGR revenue, is working miracles for the nineteen licensed betting sites, who are experiencing continued financial growth in the northern European country.
Italy
Italy completed its regulatory procedure in 2010, when the first 200 AAMS licences were issued and has ever since enjoyed a constant increase in online gambling revenue. One of the key things for its success has been the efficient tax rate (22% on GGR) that allows for increased competitiveness inside the market.
Spain
Spain, pretty much like Germany had a hard time keeping the various semi-autonomous regions in line, as they constantly wished to institute different methods of gambling regulation. The breakthrough came in 2011, when the Gambling Act offered licensing decrees to the Spanish Gaming Commission, leading to the issuing of the very first iGaming licences in 2012. Licence holders have to pay 25% on Gross Gaming Revenue and offer their sportsbooks through a local domain.
The curious case of Turkey and Russia
Russia
Although gambling is typically considered as illegal in Russia and is only allowed in four Gambling Zones, this peculiarly does not apply to sports wagering. Up until 2015, betting was not adequately regulated within the Russian Federation, allowing foreign and local bookmakers to offer their services without legal or financial obligations towards the state. All that changed when the local regulatory authority Roskomnadzor, issued a blacklist containing unlicensed betting sites and requested that payment service & internet providers block access and transactions to these bookmakers. Additionally, Roskomnadzor declared that only five Russian betting sites are allowed to operate within the country and promised to fine any bettors who try to access non-licensed bookies. As of May 2017, the administration has yet to take any legal actions towards players, however a new bill proposing fines ranging from 150€-300€ has been drafted and will be put into effect on 2018. Key operators include 1xbet, Liga Stavok, 888.ru and Winlinebet.ru.
Turkey
Gambling, pretty much like everything else in Turkey is a peculiar mix of politics, morality and religion. Although games of chance may be spiritually condemned in Turkey, sports betting is not only widespread but also commonly practiced by millions of punters everyday. As of 2007, only the state owned IDDAA can legally offer a sportsbook, nevertheless, much to the government's displeasure, local bettors have kept punting en masse on local and foreign unlicensed betting sites. Turkish lawmakers have actively tried to prevent players from wagering on these bookmakers, by implementing strict laws and even going as far as arresting 39 individuals that were linked to foreign bookmakers, in September 2016. Despite this hostile environment, many foreign key brands have kept operating, through subdomains, as Turkey is considered one of the most profitable markets in Europe. The two most influential bookmakers are Superbahis and Tempobet.
How we feel betting should be regulated
If there is one thing that recent experience has proven, is that the gaming industry thrives when it's left to its own devices. Obviously, we are not suggesting that bookies shouldn't be regulated or pay any taxes at all. Nonetheless, when you look at the way Denmark or the UK handle betting, you can't help but wonder, "why on earth aren't other countries following their example?".
All that should be required is a fixed tax rate on gross gaming revenue and a licensing system that balances quality with quantity. This way, every operator would not only wish to enter a truly profitable market, but it would also benefit players; as increased competitiveness would lead to better odds. In terms of correct regulation, the authorities must rule with a firm but fair hand. This means that they should first and foremost be impartial to any conflicting interests among the bookies and place the bettors' needs above anything else.
Finally, a word of advice to every punter who might see stars due to high odds on illegitimate bookmakers. It's simply not worth the risk. You can google how Canbet, Mobibet, Betcascade and other scam bookies had a habit of cheating players out of their money. No matter how tempting the odds or a sign up bonus might seem, always make sure to play at well-known and respected betting sites.
This article first appeared on Bookmakers.bet.

Leading esports data and odds provider adds tier one betting brand to its impressive line-up of partners following milestone deal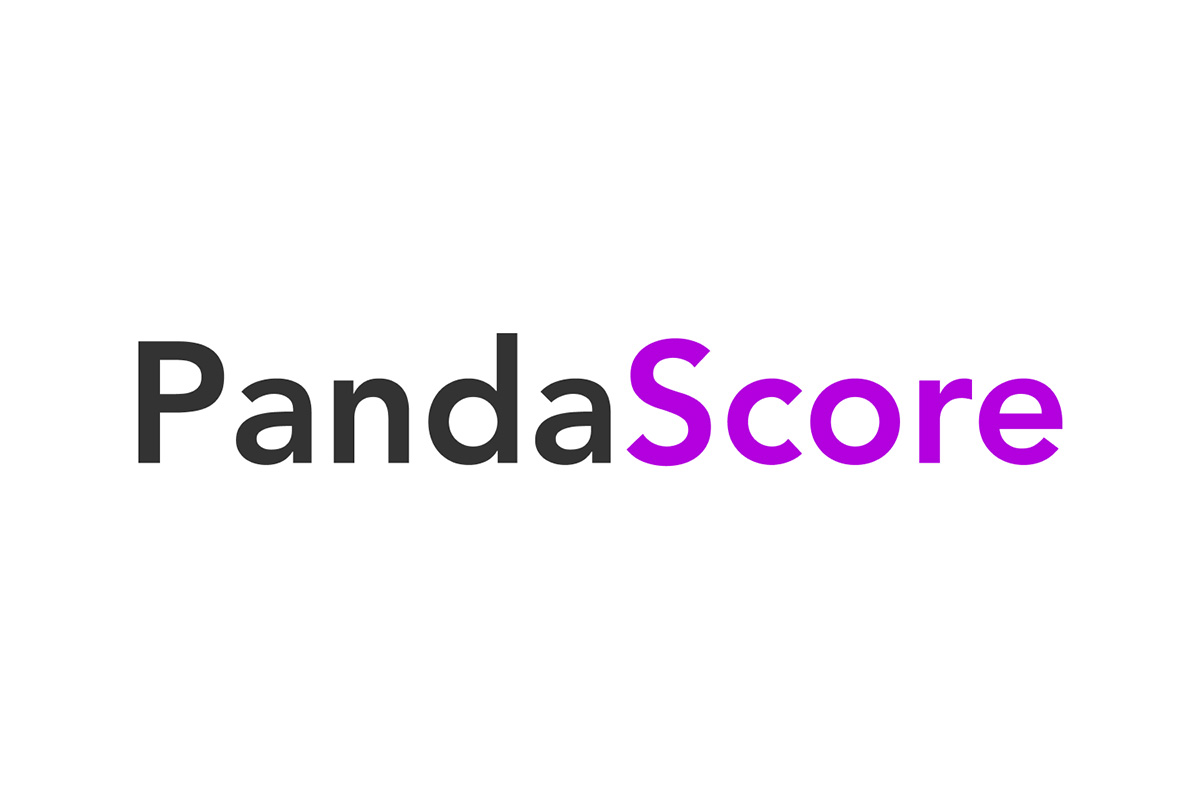 Reading Time:
2
minutes
PandaScore, the leading esports data and odds provider, has put pen to paper on a breakthrough deal with tier one esports betting brand, LOOT.BET, that will see its data and odds feed made available to the operator for the very first time.
PandaScore delivers real-time data and odds across all major esports titles including League of Legends, DOTA 2, Counter Strike: Global Offensive, Call of Duty, Rocket League, Overwatch, PUBG, FIFA, Valorant, King of Glory and many more.
The company aims to provide operators such as LOOT.BET with a one stop shop for esports betting. Its products and services include a dedicated in-house trading team combined with AI, more than 116 pre-match markets and 125+ in-play markets plus market management automation.
The partnership will enable LOOT.BET to significantly increase the scale and scope of the odds and markets it offers to players, while ensuring the highest level of in-play market uptime. The move comes following the signing of a letter of intent to acquire the LOOT.BET brand by emerging esports and iGaming company Intema, for as much as $17.75m.
The partnership is significant for PandaScore, enabling the company to add another tier one betting brand to its growing roster of partners and customers which already includes the likes of Scientific Games, Entain Australia, Betcris and CSGOEmpire.
Flavien Guillocheau, CEO at PandaScore, said: "LOOT.BET has emerged as one of the leading esports betting operators in markets around the world, so we are delighted to have entered into an agreement to provide it with our state-of-the-art data and odds feed.
"This will enable LOOT.BET to offer more odds and markets to its players than ever before, which in turn will allow it to scale and drive significant growth following its acquisition by Intema. This includes the most in-depth in-play markets available across key esports titles."
Peter Zhalov, CEO at LOOT.BET, said: "In PandaScore we have a data and odds provider that is at the cutting-edge of the industry, providing a powerful data and odds feed that will allow us to deliver a superior experience to our players as we continue to expand at pace.
"Its in-play capabilities are standout; this is a challenging market to offer in the esports arena, but PandaScore has found a way to make it work while also delivering high levels of uptime. This is a great partnership for us and one that will undoubtedly be a huge success."
iSoftBet quests to the Orient in Ancients of Korea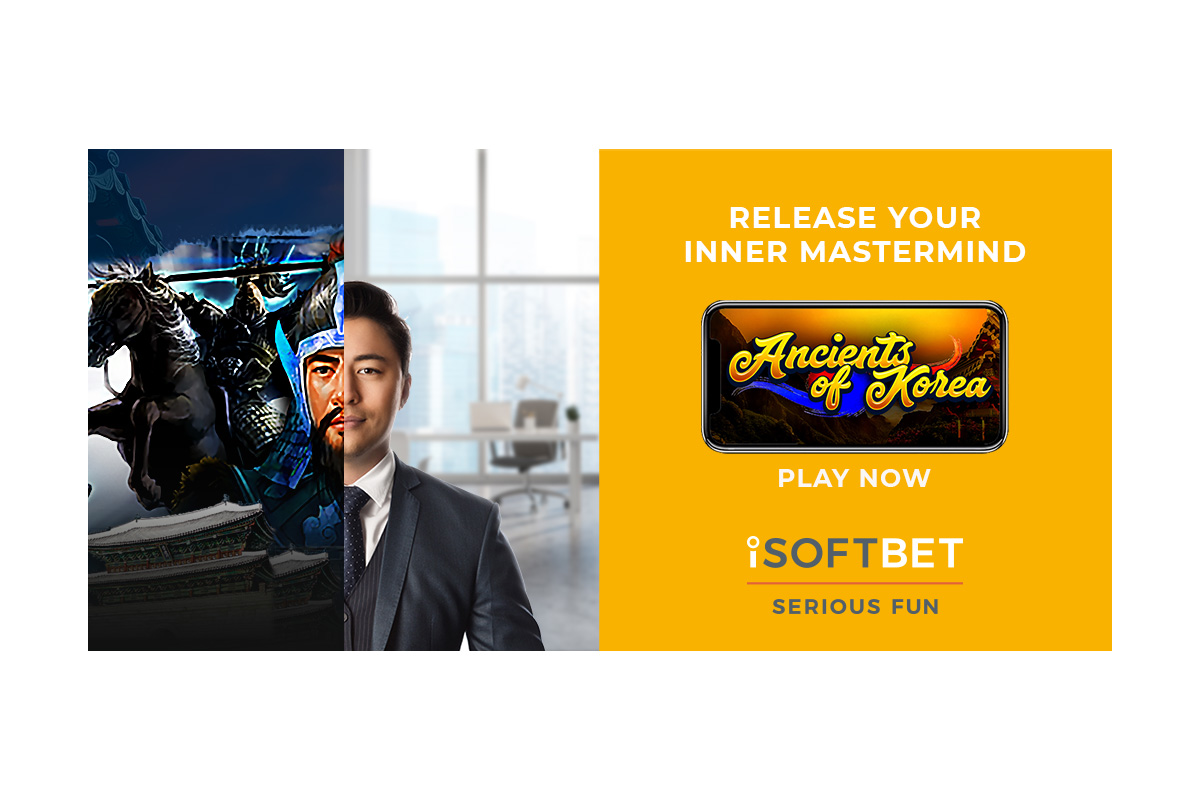 Reading Time:
< 1
minute
iSoftBet, the leading online games supplier and content aggregator, has journeyed to the extraordinary world of the Far-East in its newest hit, Ancients of Korea.
The supplier's latest creation takes players on an epic journey through the lands of Korea, with up to 4,096 ways to win, as five great heroes grace the reels, along with iconic symbols from the nation's past.
Three or more golden coin scatter symbols trigger the free spins mode, with six of them landing awarding a staggering 50 free spins. During the bonus mode, any wilds that land will have multipliers of 2x or 3x attached to them, while they also play an important role as certain symbols will pay as winning combinations, even on non-adjacent reels.
More free spins are added if two or more scatters land on any spin in the free spins mode, where legendary wins await.
Ancients of Korea joins iSoftBet's growing slot offering, following recent hits Pyramid Pays and the hugely popular sequel in the Hot Spin series, Hot Spin Megaways™. It comes as the supplier's games collection continues to gain plaudits, following its win at the inaugural CasinoBeats Game Developer Awards in the Game Narrative category.
Mark Claxton, Head of Games, iSoftBet, said: "Ancients of Korea allows us to create incredibly immersive, artistic environments in an incredibly interesting part of history. With an engaging theme, huge win potential and a giant number of free spins available, players can enjoy a legendary experience.
"With wild multipliers and high paying symbols paying out on non-adjacent wins, it is a game packed with significant win potential and we're very excited to release it across our network."
BLAST Premier donates $5K to gaming and mental health charity Safe In Our World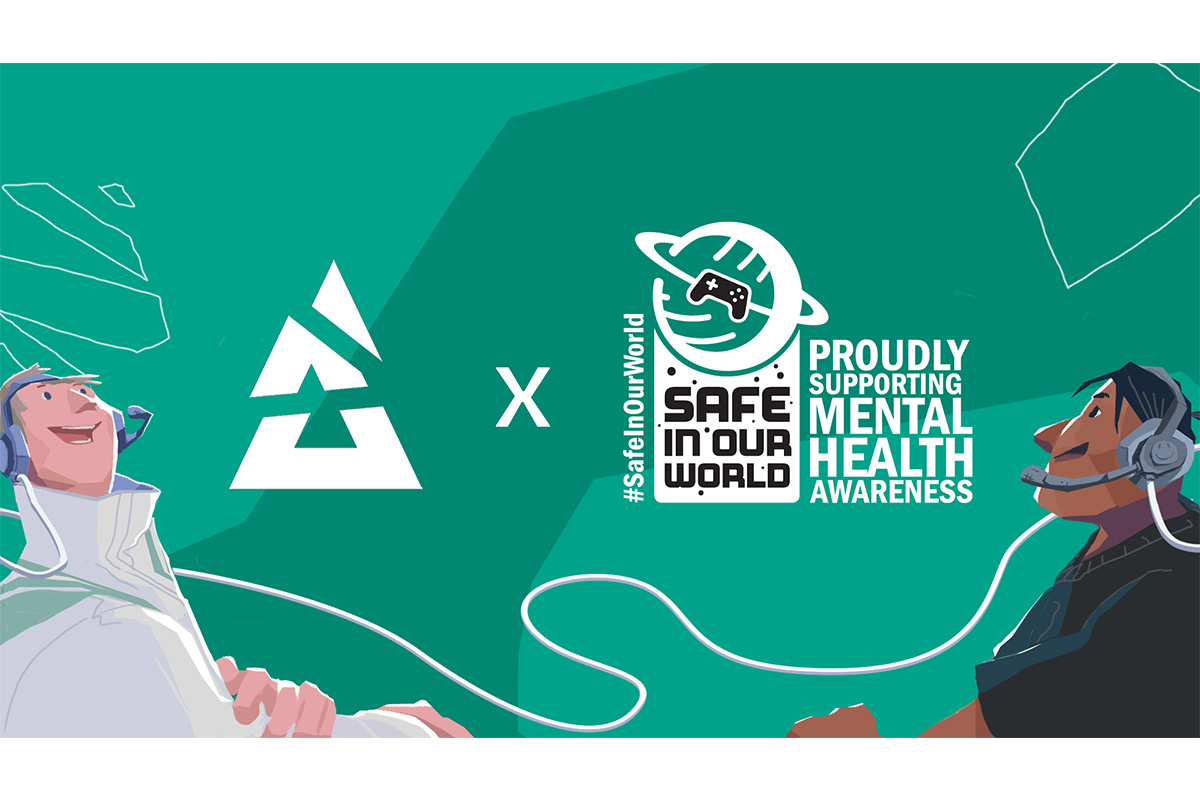 Reading Time:
2
minutes
Esports tournament organiser BLAST Premier has donated $5000 to Safe In Our World – a video game charity that supports players, teams and organisations in the industry struggling with mental health issues.
The donation will go towards helping the charity continue to deliver some of its impressive work in the field of mental and physical wellbeing for the betterment of the wider gaming and esports industries. 
Professional esports athletes and gamers struggling with mental health issues and burnout has become a common theme over the last few years, with the pressure put on elite esports stars ever increasing and players' schedules becoming more demanding than ever. 
Safe In Our World was founded in 2019, with a mission to foster positive mental health wellbeing and deliver support not only for players but also developers, publishers, retailers and the other people and teams who drive the video games industry forward.  
Some of the impressive work the charity has undertaken to date includes launching a Level Up Mental Health Programme that empowers companies to priorities its employees mental health, creating a Safer Together Discord channel that offers a safe space to interact with fellow gamers and introducing a Community Manager Mental Health Course, which is free for community managers and public-facing roles within the industry.
The global Counter-Strike tournament organiser set aside fines that were accumulated and deducted from teams during the 2021 Spring Season (February-June) and donated them to a charity of choice. 
Emily Medd, Director of Digital at BLAST, said: "Never has it been so important to protect and educate esports stars and gamers on the significance of physical and mental wellbeing both on and off the server. Safe In Our World are doing brilliant work in this area, helping gamers understand and talk about their mental health freely – we're delighted to be able to make a contribution to their outstanding work."
Rosie Taylor, Charity Officer for Safe In Our World, said: "We're delighted to have BLAST's support to continue to eliminate the stigma around mental health in games. It's paramount to have resources available to every player and every employee in the industry, so that everybody feels safe to reach out and learn more about mental health; not only to support themselves but each other as well."
The charity's burning ambition is to grow into a default destination for gamers and developers grappling with mental health issues to ask for help, access information, and read about real people in the gaming space who have had their own struggles — and how they have dealt with them. 
BLAST Premier is a worldwide Counter-Strike tournament series that unites all major events, offers opportunities to all regions across the globe and crowns the world champions of CS:GO. Up to 32 teams will take part in the seven BLAST Premier events over the course of 2021 with a combined prize pool of $2,475,000 on the line.