Multilotto has announced Yggdrasil partnership

Reading Time:
2
minutes
Online lottery betting operator strengthens Casino vertical with addition of games from world-leading supplier.
Online lottery betting operator Multilotto has strengthened its casino offering by adding Yggdrasil to its list of suppliers.
Multilotto will have full access to Yggdrasil's catalogue of games, with the plan being to release 2 new titles per week on their platform.
That means big name titles such as Vikings go Berzerk, Holmes and the Stolen Stones, Super Heroes and Power Plant will be available to Multilotto players in the near future.
Yggdrasil's latest game, Rainbow Ryan, will also be available at Multilotto Casino.
Multilotto CEO Thomas Biro said he was very pleased to access Yggdrasil's portfolio of games.
"Yggdrasil are one of the industry's most respected and acclaimed suppliers, providing games for the world's biggest operators and we're delighted to be able to offer our customers the chance to play their games.
"Our Casino vertical is a massive hit with our players and it has grown rapidly as we've expanded our business into new markets in 2017.
"Our new partnership with Yggdrasil confirms our status as one of the most exciting Casino's on the market and it will boost our already rapid growth."
In May Multilotto announced a new partnership with Microgaming. Other suppliers providing games on the Multilotto platform include Quickspin, Playson and Play N Go.
About Multilotto
Multillotto is the online destination for customers who want to bet on a wide range of international lottery jackpots. Our two biggest jackpots are Powerball and Mega Millions from the United States. We also offer Europe's largest transnational lotteries, EuroJackpot and EuroMillions.
In addition to lottery betting, we also offer a wide range of the world's leading casino games from suppliers including Yggdrasil, Microgaming, Playson, Quickspin and Play N Go.
Multi Brand Gaming holds a Class 1 on 4 License from the Malta Gaming Authority, a Remote Gaming License form the Republic of Ireland National Excise License Office and a Combined Remote Operating License from the UK Gambling Commission.
For further information please contact:
Andrew Clarke, Head of Communications and PR at Multilotto
00356 79440091
[email protected]
Exclusive ICE Preview Q&A w/ Ivan Kravchuk, Chief Executive Officer at Evoplay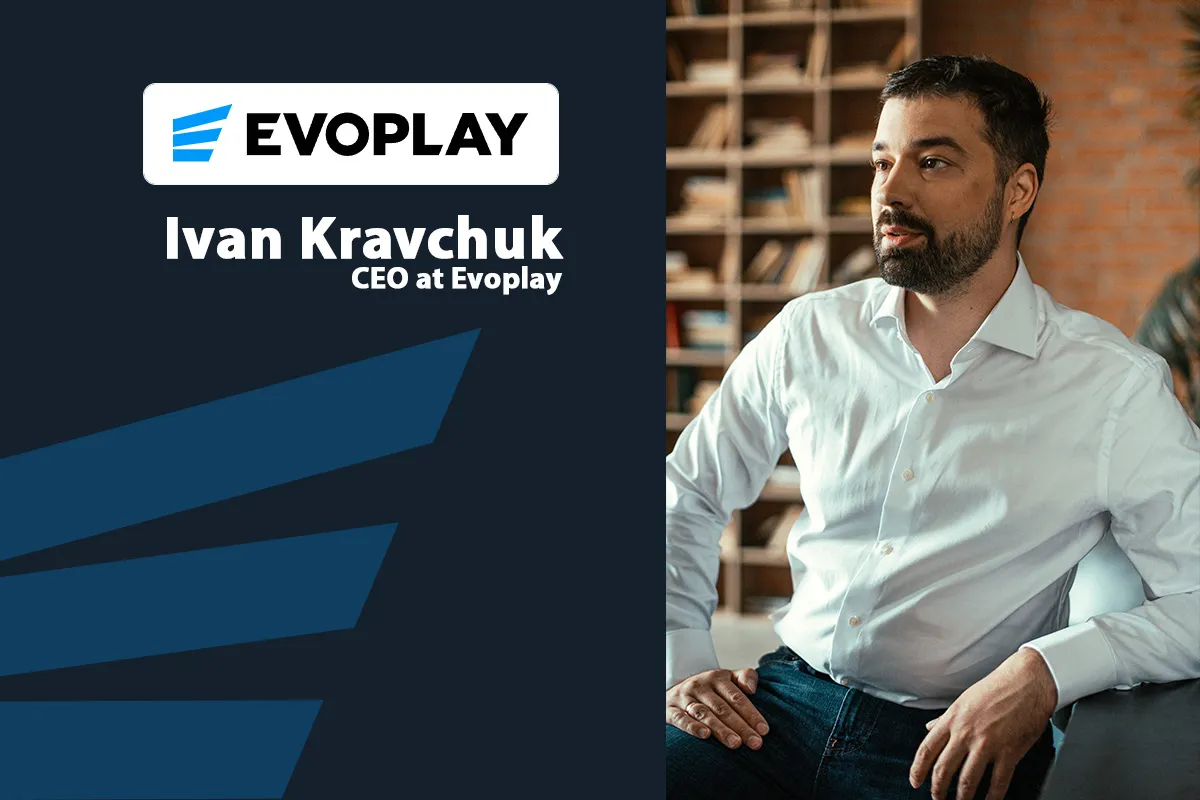 Reading Time:
3
minutes
Before we get started, congrats to Evoplay on an absolutely fantastic 2022 with high-profile deals with the likes of Relax Gaming, Bragg and Novibet! Can you talk us through the deals and how much it means to you as a company?
2022 was definitely a success for Evoplay! Even though it was still one of the most challenging calendar years, given the war in Ukraine. Our fantastic product creation and business development trajectory allowed us to reach new heights and enhance our position as a leading iGaming developer, so much so – we won multiple awards for our work.
Meanwhile, partnerships with top-tier companies proved once again that Evoplay titles are welcomed by the industry's biggest and best. It truly motivates us to continue impressing our peers with innovative high-tech entertainment that inspires and engages a remarkably broad audience.
Looking to ICE in a few weeks – we're sure your team must be excited to attend, what have you got in store for delegates, and what can visitors to your stand look forward to?
ICE London is one of our favourite meeting points, we enjoy liaising with industry leaders and like-minded associates. It's always a great pleasure for the Evoplay team to visit London and catch up with both current and potential partners.
This year, we've upgraded our stand to make it in-sync with our next-generation vision. It perfectly complements our finest titles and solutions, so make sure you drop by our N6-150 stand when you arrive – especially if you're on the lookout for exclusive and cutting-edge products to enhance your offering, we've got it all!
Looking back at recent years, Evoplay has really made a name for itself as a standout supplier with next-gen titles such as Star Guardians and Dungeon: Immortal Evil, what's in the pipeline for 2023, and what kind of titles can we soon see?
We're well known for our world-class games, and we're set to continue establishing our brand towards this direction. We're already working on a new flagship game and a variety of other exciting gaming products that will no doubt shake up the industry even more than we have done so already.
In 2023, we'll be focusing on both instant games and slots, making sure we reinvent these verticals with gamification layers and even more exciting mechanics. In addition, we're pleased with the response our Penalty Shoot-out, Penalty Series and Football Bet titles have received, therefore, we're also looking forward to continuing with the world of football.
Onto game development – given your extensive experience in the industry – how much do you see trends changing in the year ahead, and what are next-gen players looking for right now?
With a new generation of the audience arriving into the world of gambling, it's our task as a game developer to meet the demands of this emerging demographic. It's also important to bear in mind that these younger players are quite familiar with digital entertainment, as they consume so much already through Netflix, video games, TikTok and Youtube. As a leading supplier, you really need to place importance on targeting the difference between generations.
Next-generation players have proven to be quite picky and often choose state-of-the-art games that offer supreme quality. At Evoplay, we're constantly diving into player research and analysis to find out what more we can do and how we can please a new audience, and we're passionate about what we do.
Last but not least, prediction time for our European Gaming readers! Which key markets on the continent should we be looking at this year, and which regions hold the most potential?
Speaking about our development strategy, it includes Switzerland, Mexico, Portugal, the Czech Republic, Greece, Spain, Canada, and the Nordic countries, with a primary focus on Finland. LatAm is another region to continue establishing our presence, as we saw a remarkable 560% Bet Sum increase in 2022. So, be ready to find Evoplay's outstanding products on many platforms worldwide!
Exclusive Q&A w/ Atlas-IAC CEO Sergei Efimenko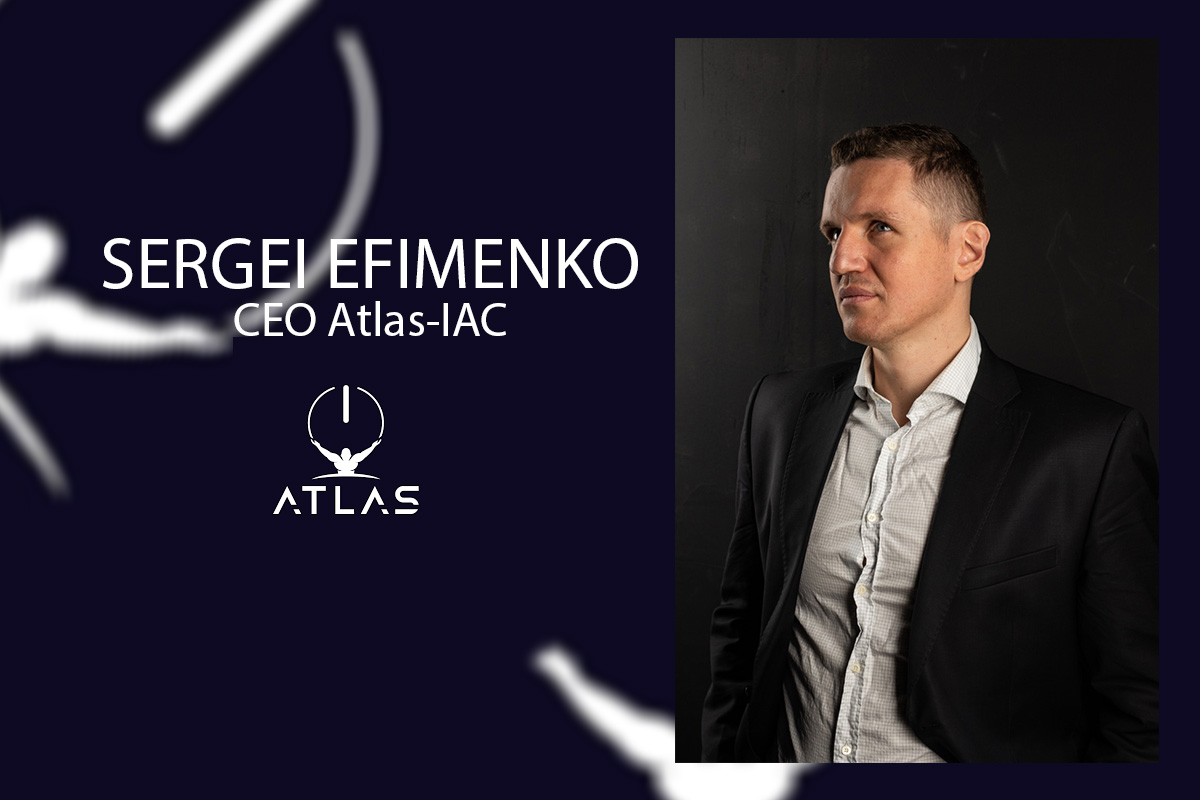 Reading Time:
8
minutes
Just a few weeks till ICE London 2023, what are you looking forward to at the year's defining industry show?
As you say, all roads and flight routes, at least to start to year, now converge on the ExCeL Centre in London for ICE in early February. We can't wait to set up shop at this must-attend event, and unpack our latest plans and progressive product portfolio at Stand S1-120. Needless to say, it's a timely tradeshow which invariably sets the tone for the remainder of the year. The Atlas-IAC team will be on site, walking the floors to greet old friends and meet new clients all week. As ever, it should be a lot of fun, but also a hugely informative summit at a time when the industry needs to put its combined minds and shoulders to the wheel to confront and navigate some pressing headwinds.
As such, ICE London represents a consequential think-tank as to how the industry can best provide operators and bettors with engaging, innovative betting experiences across some tent-pole, revenue-driving events this year. Add to that some excellent networking opportunities with senior peers to debate many of the most topical and pressing issues from panels and talks to the bar and tables of the Atlas stand. Whatever's on your mind: looming recession and the cost of living crisis, affordability checks, player profiling, the unfolding scene across the Americas or Africa, regulation closer to home, player engagement, retention strategy, acquisition and bonusing alternatives – it's always helpful and often illuminating to trade thoughts on broad plans and specific innovations with other industry leaders, in order that we can collectively converge on the best path forward and overcome the headwinds.
Atlas seems to be making some great strides in emerging markets of late. Is that your exclusive focus and what's coming next?
Ultimately, Atlas offers the sector's most scalable, flexible, and efficient sports betting and gaming platform. If that makes us the go-to platform for emerging markets, like LatAm and Africa (where we've done some excellent recent work and are just about to announce another deal with a Pan-African powerhouse) then so be it! But we plan on gaining traction across established, mature and new-regulating markets over time with our highly modular and agile solutions. Driven by live data, Atlas' highly automated software helps traders focus on value-added risk management decisions and eliminates the manual labour required to run most legacy systems, which you see more of in mature markets, as the result of entrenched deals. In time, those deals will end or evolve as more and more customers come to realise and value the provision of flexible and modular solutions to support any customer's bespoke operational strategy. On top of which, the Atlas CRM System also offers a fully automated marketing solution that allows operators to manage all of their marketing and communication activities with your customers from one place. These efficiencies of cost and scalability will win out over time, no matter where you set your scene on the global stage.
What are the unique challenges in Africa?

Quick or immediate access to funds, from deposit to withdrawals, is vital to making your brand the preferred wallet of any customer. That's a universal truth, not restricted to Africa. Instead, Africa differs in that more nuanced payment systems are required than in more developed countries, and the customer trust in any operator really hinges on their capacity to payout in timely fashion. Especially because customers heavily favour the BetBuilder / accumulator model of small-stakes-big-win scenarios. You have to localise your payment methods in many cases country-by-country in a patchwork assembly of needs across Africa which isn't too dissimilar to what you're seeing state-by-state in the US. That calls for unparalleled agility if you want to service Pan-African multiplicity as Atlas is already doing.
In essence, though, as with South America, you have to localise on Customer Support too. That's one area where automation can't currently help you too much. African players want to speak to a human, fluent in their native language and preferably dialect. And the User Experience of your site has to be familiar, so you can't reinvent the wheel for UX if you want to take on the leaders in any given territory. Ultimately, and again like LatAm (where the sleeping giant of sports betting in Brazil is soon to spring to life) Africa is a football-mad emerging market that is rich with possibilities and presents us with opportunities to build on our international expansion. As we continue to grow Atlas' incredibly modular B2B software division, deals like this highlight how our breakout proprietary technology is fit for purpose in emerging markets all over the world.
You're big on automation. But is machine learning genuinely a thing in sports betting? Are we still light years behind other tech-driven industries and if so how do you see us catching up?
I'm happy to say, though, that even our sector, which has traditionally been glacial in adopting the advances in tech of other industries, has made huge strides in the past 18 months – and happier still to relate that Atlas' innovation in this area has us at the forefront of disruption in what has historically been a copycat space, too often tied to cautious thinking or legacy systems.
Machine-learning is increasingly introducing generalizable tools that can adapt and improve their own programmatic code, giving operators the edge on the competition and a deep understanding of their customers. For instance, there's an old saying in trading that the further ahead of an event you bet, the shrewder you are likely to be as a punter. Needless to say, that's a generalization with many exceptions, but it does explain why operators relax their limits closer to the start time of any event (when most unknowns are known) so it's harder to steal an advantage. That said, the latest AI tech can probabilistically drill down on these "tells" (e.g. time/size of the bet, location, gender) across the board and effectively profile your customer within a few trades. It's a similar story with marketing and trading tools. Bonus abusers get weeded out, high rollers who got lucky early on get accommodated. You get the idea.
After all, we are creatures of habit. Whereas AI is simply a bigger-brained animal. As the trading algorithms kick in, the client-specific marketing strategy must inevitably follow, paving the way to a truly personalised experience for the punter. For any operator, the dream is to know their consumers from log-in. With Atlas's unique AI-powered platform and its accompanying tools, that dream is now a palpable reality. After all, personalisation in the sports betting industry is a word that has been used for a long time but has never become a reality. Now it's our ambition to steward the industry's evolution towards delivering personalised player experiences.
Does the trading desk still have in the future?
Yes. However, its role will necessarily change in step with the ground it concedes to automation. Essentially, though, its position as the nerve centre of a trading operation need not alter that much. It can still prove the assembly point of all these progressive feeds: advanced pricing, accurate modeling, scoring data, team and player updates, the weight of money, even opinion. Corralling all these inputs and distilling precise answers for risk management and trading strategies remains the challenge – whether a human being is at the controls, or merely overseeing the machine-learning equipment. Indeed, fresh services can sometimes emerge unexpectedly out of lightning progress. Verifiable tracking is one such new test for the trading desk, but it's also given it a new job as an integrity tool. Think of the data specialists or the sensitive market-models that now sit behind the tennis tours to guard against match-fixing – or at least flag it. Refining these tools and counting out the vagaries of human misdeeds and misinformation is the task for the brightest minds allied to the finest AI systems.
Why and how is well-placed in this domain of expertise?
We provide our own MTA (Managed Trading Service) and strongly believe in its advantages over any competitor, be they established or challenger. Our highly experienced trading team are backed up by a powerful and configurable Trading Platform which takes into account thousands of factors and data-points across sport, event, market, time (and much more) to deliver the best MTS available. Our in-depth MTS algorithms and associated tools are then cross-referenced with the data/profile of each user to ensure that we are serving the most appropriate odds at any given time. Not only can we set different pricing strategies per competition/event, we can also fully customise individual sportsbook instances to highlight/order key competitions and events all from the same back office system. Automation of our evolving algorithms constitutes the cornerstone of our MTS but we also understand a partner may desire anything from total outsourcing of management (cue our "risk free sportsbook" solution, already popular in emerging markets, where we underwrite any downside) to specific elements of control over the sportsbook. We seamlessly achieve this versatility with event/market odds and limits configurable per partner from our back office.
How about marketing and CRM – can AI tools be as effective in this domain?
The Atlas CRM System offers a fully automated marketing solution that allows operators to manage all of their marketing and communication activities with your customers from one place. As for Customer Relationship Marketing (CRM), our rules-based flows help create specific personalised communications with marketing targeted based on customer profiling and segmentation. Customers can be grouped into profiled segments based on site activity, betting behaviour, deposit regularity
and a host of additional characteristics. Typically suspected fraudulent users (arbitragers) and bonus abusers are grouped at one end of the spectrum and VIP users on the other. The Atlas-IAC platform allows for a different customer segmentation number to be assigned for each specific product vertical as well as an overall rating for each customer. Bespoke customer segmentation rules can be implemented for each client.
The heart of every CRM platform is the ability to drive the desired behaviour from individual consumers. This is done with a campaign management tool that allows our licensees to target specific customer segments with bespoke promotions. Unlike most sports betting services where one- size-fits-all campaigns are offered to the entire customer base, Atlas' advanced marketing campaign tool helps to maximise ROI on marketing investment by allowing for pinpoint accuracy to deliver generous promotional offers to the good quality customers while ensuring lesser-value clients do not receive offers that they could abuse.
Can you succinctly break down Atlas' areas of provision and their integration?
Sure. Firstly, the Atlas Seamless API is a service for existing gambling operators who need to bolster their product range to increase business performance. Whether you need a Sportsbook, Casino, Live Casino, Virtual sports or any other product, with one simple integration we can provide any product into your existing platform. Once integrated, an operator has full control over the look and feel of each product. Each product comes with a multifunctional back office, with an intuitive customisation module and CMS. One seamless API integration allows an operator to take advantage of all of the functionality within the Atlas CMS such as our powerful risk management and CRM tools.
As for our Atlas CRM System, it's a fully automated marketing solution that allows you to manage all of your marketing and communication activities with your customers from one place. Rules based flows helps create specific personalised communication with each client, identify and trigger client group communication, boost the numbers of a campaign through powerful tools for in-depth marketing analysis, predict a campaign's performance, and modify a campaign on the fly.
Its key features include real-time data collection and real-time triggered activities; unique content-creating tool for template management across any communication channel; client segmentation tool with myriad fine-grained triggers for client identification and grouping; messaging hub across all popular means of messaging and social channels
And finally, there's our aforementioned risk management tools. These make up a wide-ranging toolbox for fully automated identification and restriction of fraudulent customers, and responsible management of your good customers. You no longer need to employ a huge team of risk analysts to weed out the "sharp" or "at-risk" customers. As an operator, all you need to do is create your own policies and rules, setup and manage categories and criteria in the constructor. The rule-flow powered engine analyses the client's activities, and categorizes them for you. Core components include in-depth analytics which are mounted on over 200 triggers to manage client groups. Its two operational models are based on AML-scoring or trigger-based scoring and ably backed up by dedicated 24/7 support and training.
An Interview with Dermot Heathcote – iGaming Expert from IrishLuck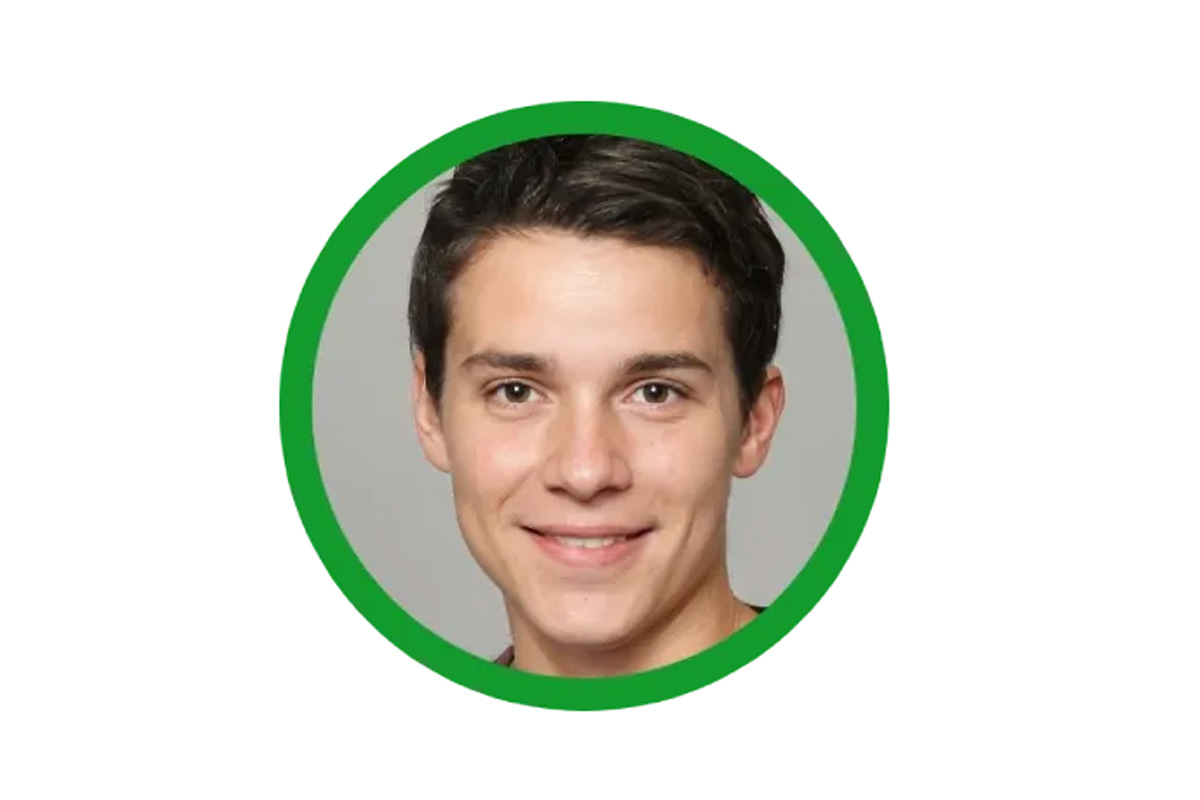 Reading Time:
6
minutes
The start of the New Year came in with a pleasant surprise as we sat down with iGaming expert & online casino specialist Dermot Heathcote from IrishLuck, and managed to get some tea from the industry. As a leading online casino portal in Ireland, IrishLuck is a great place to get some vital gambling information, not only for the locals but for the people abroad as well. You can read the interview below. 
So, Dermot, knowing the potential iGaming is offering nowadays, can you tell us something more about how you found yourself in the industry?
That, most certainly, is an interesting story. I studied marketing with business management at Leeds Trinity and All Saints University in Yorkshire, and that was the first time when I got a glimpse into iGaming. Once I finished my paper in 2014 and successfully graduated, I was primarily working in the iGaming industry, specialising in online casinos – a subject I love the most!
Ever since I slipped into the industry, I have been really dedicated. Now, the years have passed, and that passion is still alive and burning. I am focused on providing valuable information to the readers. Ones that they cannot find elsewhere. And I am relying a lot upon the knowledge I gained during my University years, making sure my team does the same. 
Wow, that sounds passionate and motivating! How come you got so interested in the iGaming business in the first place? What ignited your fire?
Throughout Uni, I was infatuated by the fast pace of the iGaming industry, and with recent spikes in technology, this seems to have catapulted the interactivity and player experience tenfold. I have thoroughly enjoyed watching how the iGaming industry has adapted and continued to innovate its platforms, games, and services to make online gaming as enjoyable as possible, not just in terms of design and player experience either, with operators now putting a lot of emphasis on player satisfaction, care, and social responsibility.
I kind of foresaw the rising of the industry as I was impressed by how adaptable iGaming and online casinos are – you can stick with your laptop or desktop, and now you can even use your mobile device, smartwatch or tablet to lose yourself in games and options. I just felt I want to be a part of the greatness that is brewing in the industry.
One thing led to another and I found myself at IrishLuck and I can say I am more than satisfied. My career has been progressing rapidly ever since.
Thank you, Dermot. That sounds amazing. What are your main duties in the team? 
Well, haha… I do a lot of things really. But, to put it simply – I update UK players on every aspect of online casinos. That's my main call. 
Players often find it difficult to choose which game can help them make big winnings. Consequently, they play games with fewer deals making them lose a lot of money. That's why I love to keep my readers well-informed on all the latest online casino information or industry-related sports news. 
My specialization in the team is writing detailed updates and recommendations that will speak to both visitors and regular players, beginners and proven experts and keep them up to date with the latest industry trends and the best online casino options on the market.  
And how do you do it?
I use my marketing experience and business marketing education to fish out casino platforms with the best deals for the locals. Not only that, I will tell you the curve in the online space. Meaning, you will know when betting times are good and when they're not. 
Also, you will know how to go about your bets without incurring huge losses, as I keep my readers up to date with the best strategies, online casino bonuses, and information at any time. 
Wow. Your passion towards iGaming is very radiant! It won't be odd if you convince me to set off on the same route by the end of the interview. You must have played games yourself, haven't you?
Oh, of course, I have. I still play them now. If you ask me, first-hand experience is the best knowledge you can get, whatever industry you find yourself in. Whenever I see a new game title I make sure to test it out and play it thoroughly. After that, and only after that, I sit and make a review. 
I must say that I cringe when someone makes blind commentary and does game reviews with no real knowledge of it. My expertise in the matter made me so sensitive to misleading information that my 'fakeness' radars turn on whenever I see articles without real practical experience in the matter. It's not only the marketing skills you need here, but the love for the game and the knowledge.
As a game tester, when I put out a game review, I will make sure I have gone through everything any player will go through. So, when I write, I write not only as an iGaming representative but as a true online casino gaming fan and passionate player. That's what you will get by reading my articles – trueness, realness, vital details, and objectivity. That's my mantra. 
Cool. It's really good to have someone to rely on in an iGaming world that is constantly moving forward at incredible speed. We've also heard you worked as a live dealer for some time. How was that?
Oh, yes. Actually, I volunteered with some partner sites of ours. I had a lot of fun. But, not only that. I really saw it as an opportunity to acquire vital first-hand experience in the business, not as a player, but as a person from the other side of the desk, someone who leads the game. I was a live dealer at all standard live dealer games – Poker, Blackjack, Roulette, and Baccarat.
This experience definitely added to my career as an online casino writer. Being able to gain experience from both sides really helped me improve my understanding of what my readers truly need. I now understand how it's not enough only to provide reviews, no matter how detailed they are. Players want hacks. They want something they can make use of when making their tactics. They want 'insider' information. Something that will help them gain an advantage. 
That's why I dedicated myself to providing value to my followers. And that's something I choose to do every day. 
Sounds like you had a good time. What was the game you would stick to as a live dealer if you would embrace such a career? 
Oh, yes, it was! It was…
Well, it's hard to pick, but if I had to choose, I would say I would stick to Texas Hold'em. It's good, it's intense, it's fun, and you get to see the moves from the experts. It truly is a unique experience. Although being a Baccarat or a Blackjack live dealer has its charms. 
Great. Thank you, Dermot. Being such a passionate person, do you have any other side projects, hobbies, or things you are interested in?
Thanks for asking! Sure I do.
There is one side project of mine I am very proud of, I call it the 'old barn makeovers'. Some time ago I started renovating our family's old barn. That's cool, right? The thing is I renovate it single-handedly whenever I have some free time. That's my recreation. I love spending time redoing the oldy, it boosts my creativity and lets me lose myself in work. 
Other stuff I do is mountain climbing, running and endurance races, and I also have my two boys, border collies Flash and Thunder I love spending time with. They are my best friends. We enjoy many mornings, days, and evenings together. 
Wow, Dermot. You have such a lively personality! Glad we have a talk.
Thank you! I had a great time as well.
To finish this interview off, would you like to share any other thoughts about the iGaming industry, its future and trends with our readers?
Sure thing. What I think is that iGaming is here to stay. Its future is very bright. We could specifically see it during the 2019 coronavirus outbreak. The world has never been more grateful for online gaming and gambling platforms.
Just look at the fact that in just one year, online casinos received a huge boost in their activities. New games appeared, and the demand for quality providers and good games became high, as well as the number of operators on the market. Happy to see these positive changes in the industry, I have never been more dedicated to guiding players in choosing the right games and making smarter gaming moves than now.
And with all the new emerging technology such as VR, AR, AI, smart contact lenses, Blockchain, better internet connection, Internet of Things, Face recognition, quantum computing, and many many more, we are at the new dawn of the iGaming business.