Why BLUE MIND brings calm and distruptive thinking to the gambling industry?
Reading Time:
3
minutes
In the ever evolving and fast-growing gambling industry, not only C-level but all employees are overexposed to visual and mind stress, facing challenging projects in a short time, suffering the overstimulation caused by desktop screens and multiple screens. So, how to mitigate the frantic days while working in the gambling industry? BtoBet chose to have its head office in Malta not only for the favorable gambling legislation, but also for the therapeutic power of water which, when in close proximity, has been proven to transmit calm and connectivity between people, to increase innovation and insight. Living and working in Malta, surrounded by the Mediterranean Sea, is undoubtedly a big plus.
Since ancient times, humans have ascribed healing and transformational properties to water.  In early Rome, baths were an important part of cultural life, a place where citizens went to find relaxation and to connect with others in a calming setting. Rivers have long been seen as sacred places, and in a number of different spiritual contexts, water has symbolized rebirth, spiritual cleansing and salvation.
Today, we still turn to water for a sense of calm and clarity. Our affinity to water is even reflected in the near-universal attraction to the colour blue. The marine biologist Wallace J. Nichols believes that we all have a "blue mind"; water can heal the mind and the body, and helps to tap into a calmer and creative state of being. 
In this regard, Sabrina Solda' CMO of BtoBet expressed her vision about "blue mind".
To discover more, read the entire blog here:
http://www.btobet.com/en/stories/blue-mind-brings-calm-disruptive-thinking-gambling-industry?utm_source=Media&utm_medium=Pr&utm_content=blog&utm_campaign=BlueMind
"Finding the blue mind is important to improve the quality of our lives. It brings 3 main benefits to human beings: first of all, contact with water allows us to give our brains a rest from our everyday stressing life, constantly bombarded with sensory stimuli, whether from our devices, home, office and expos. This is especially true in our hectic sportsbook and gambling industry. How many of you are feeling the same? Monitoring player's actions, betting odds, accepting risks, fixing player's requests, watching new gaming content, being in conferences surrounded by the sound of slots and visual overstimulation, not to mention the virtual reality games." 
She personally admitted: "When my brain definitely needs downtime, being surrounded by water gives my brain and my senses a rest from overstimulation. The sound of water is far simpler than the sound of voices or the sound of music or the sound of a city. And the visual input is simplified, too."                   
Sabrina added: "Secondly, when you have that simplified, quieter 'blue' space, your brain is better at a different set of processes, in fact water can induce a meditative state. Though we may not be conscious of it, water could be inducing a mildly meditative state of calm focus and gentle awareness. In fact, being in a mindful state — in which the brain is relaxed but focused —the mind and body benefits include lower stress levels, relief from mild anxiety, pain and depression, improved mental clarity and focus, and better sleep quality.  The third benefit of the proximity to water is that it can inspire us to be more compassionate and connected with the rest of the world around us and more creative. In the restful, contemplative state associated with observing or interacting with water, it's common to experience feelings of awe which creates a strong connection to something beyond ourselves, to the vastness of nature. This feeling of awe can increase our capacity for connection and empathy."
Sabrina also underlined:
"If you are not as lucky as I am, that I chose and managed to live and work by the sea, do not despair! Also hopping in the shower can be a great way to trigger ideas when our brains are in a creative rut. In our always-busy, screen-saturated lives, we don't give our minds much of a chance to rest and wander freely. We need to activate a default network to let the best insights and ideas come up instead of leaving them stuck while sitting at our computers, desperately searching for the solution. Unquestionably, since I have been living in Malta, my BLUE MIND DEVELOPED, quickly and constantly."
Commenting on her decision to live in Malta, she concluded:
"Walking by the sea to go to BtoBet headquarters every morning, and contemplating the blue colour of the magnificent Mediterranean Sea, brings me the "Eureka" moment — the insight or solution "feels like it drops out of the sea and into my head." 
About BtoBet
BtoBet is a pioneer in new technologies for iGaming operators and the betting industry by using technological intelligence as its main base for its products. It offers unique, customisable, secure and flexible cloud based systems delivering unprecedented capabilities to drive sportsbook and iGaming business. BtoBet has offices in Macedonia, Italy and Malta.  The Technical team of the company is in Skopie and has an ever-growing team of developers. BtoBet's dynamic Sportsbook team operates from Rome, whilst Malta hosts the commercial and marketing centre.

Pariplay adds sports betting to its aggregation portfolio through BtoBet integration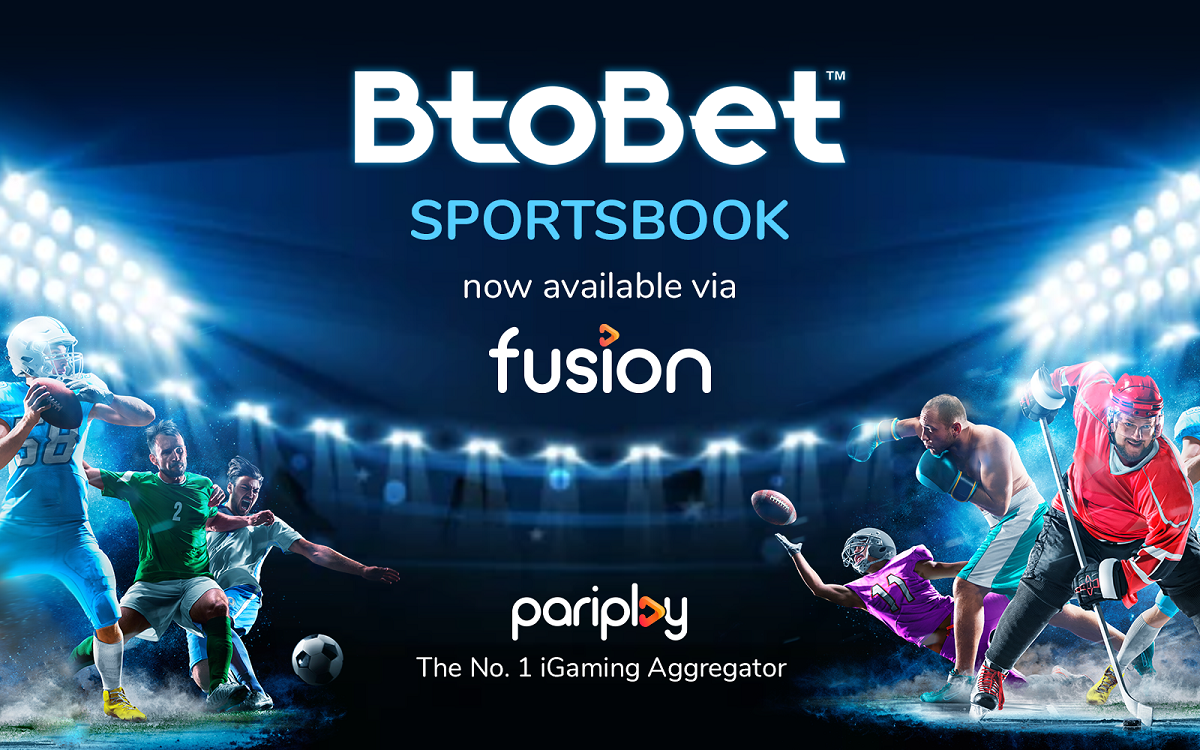 Reading Time:
2
minutes
Aspire Global's Pariplay Ltd, the leading aggregator and content provider, has taken BtoBet's sportsbook solution live within its Fusion™ platform, completing its iGaming offer with every product vertical.
The launch means that all of Pariplay's partners globally can now integrate Aspire Global's market-leading BtoBet offering quickly and easily through a single API, with a significantly faster integration time.
The addition of the sports solution elevates Pariplay's industry standing as the first aggregator to offer sportsbook, casino games, live games, virtual sports and bingo, seamlessly within a single API, with no additional integration-related work necessary, thus vastly reducing the time-to-market.
The launch of BtoBet within Fusion™ is strategically relevant for traditional online casino operators seeking a fast entry to the sports betting industry, as well as for operators who already have a sports betting solution in place but want to further strengthen their offering by complementing it with BtoBet's cutting-edge product, without the need on their part to invest heavily in the independent integration of a new sportsbook, resulting in reduced complexity, celerity, and scalability.
While saving significant costs in terms of technological integrations and maintenance costs, the all-in-one sports and casino aggregation solution serves to increase the breadth and quality of an operator's immediate offering.
Pariplay currently offers top-tier games and localised content from 70+ vendors to a vast network of operators in more than 15 regulated markets in Europe, the US, Canada and Latin America, and its Fusion™ product is the most flexible aggregation platform in the market.
Enrico Bradamante, Chief Commercial Officer at Pariplay, said: "We are offering our partners a great opportunity to move more quickly than ever before in complementing their offering with a sportsbook product. BtoBet has built a deserved reputation as an industry leader and this simple, one-stop shop solution allows operators to utilize an outstanding sportsbook offering to get to market quickly and scale at speed.
"It is a simple, seamless process that takes all the pain of multiple integrations away from the shoulders of operators and we are delighted to be able to offer it to both existing and new partners."
Dima Reiderman, Chief Operating Officer at BtoBet, said: "Pariplay has made huge strides within multiple markets all over the world thanks to its comprehensive content offering. In continuing to provide operators with the best possible experience for their customers without involving costly, time-consuming processes, this solution ticks all the boxes and allows operators to deliver a world-class betting experience to their players to complement their online casino offering or their current sports betting solution.
"This quick, seamless solution will enable online casinos to stake a major competitive advantage in providing a greater breadth of content in a fraction of the time than was possible before."
BtoBet Secures Dutch Sportsbook Licence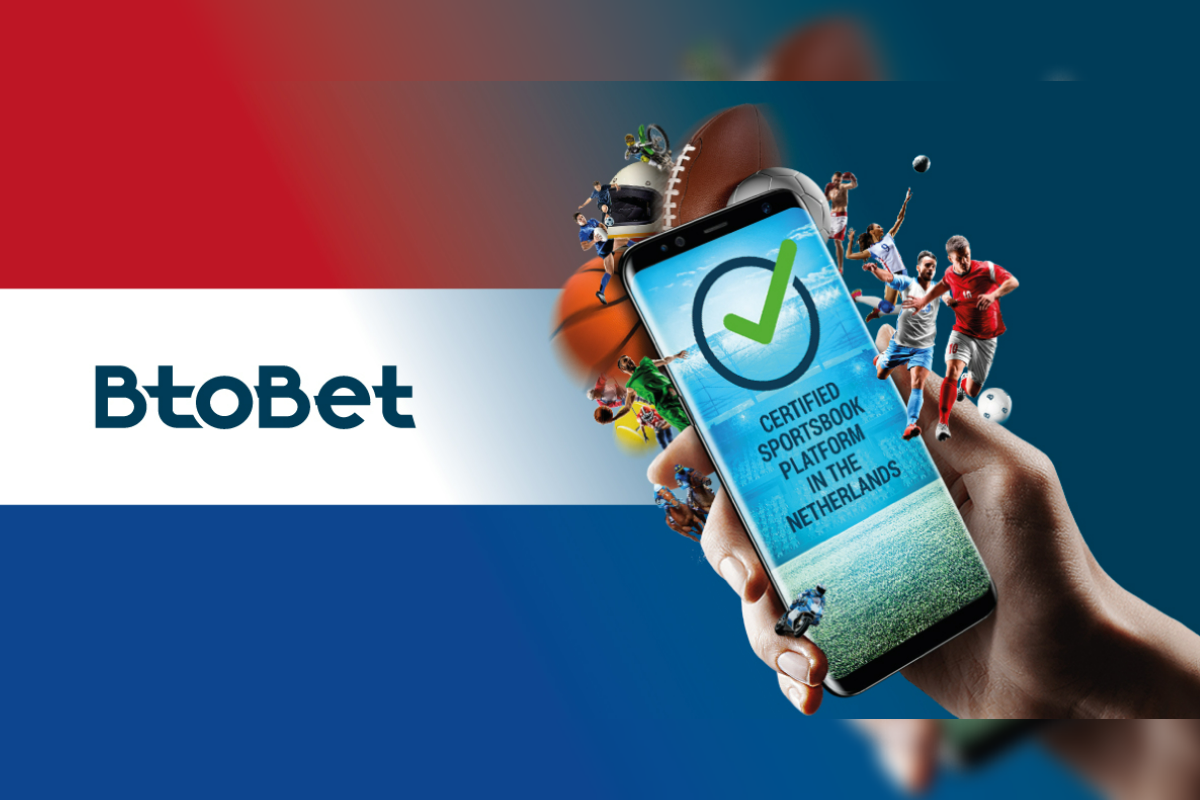 Reading Time:
< 1
minute
Leading sportsbook supplier BtoBet has been granted a licence for its sportsbook platform by Dutch gaming authority, the Kansspelautoriteit (KSA).
This means that BtoBet's Neuron 3 sportsbook platform is now fully compliant with Dutch regulations and thus ready-to-market, allowing local operator partners to provide a tailored betting experience to their players through cutting-edge technology.
"Receiving the Dutch supplier license offers significant growth opportunities for BtoBet, as we seek to bring first-class betting entertainment to players together with local operators. This license, pending our entry in the Dutch market, will help to accelerate our foothold in the mature European market, as we continue to sustain our growth trajectory with a global market expansion strategy. Setting the basis for BtoBet's entry to yet another regulated market highlights our commitment to strengthen our position as one of the leading sportsbook suppliers to the global industry," Dima Reiderman, Chief Operating Officer at BtoBet, said.
Gambling in the Netherlands is legalised and regulated by virtue of the Remote Gambling Act. Originally, the Act was set to be enacted on the 1st of July 2020, however, it was officially enacted on the 1st of April 2020 allowing for market opening to take place on the 1st of October, six months thereafter.
Aspire Global has completed the migration of all partner brands to BtoBet's proprietary sports platform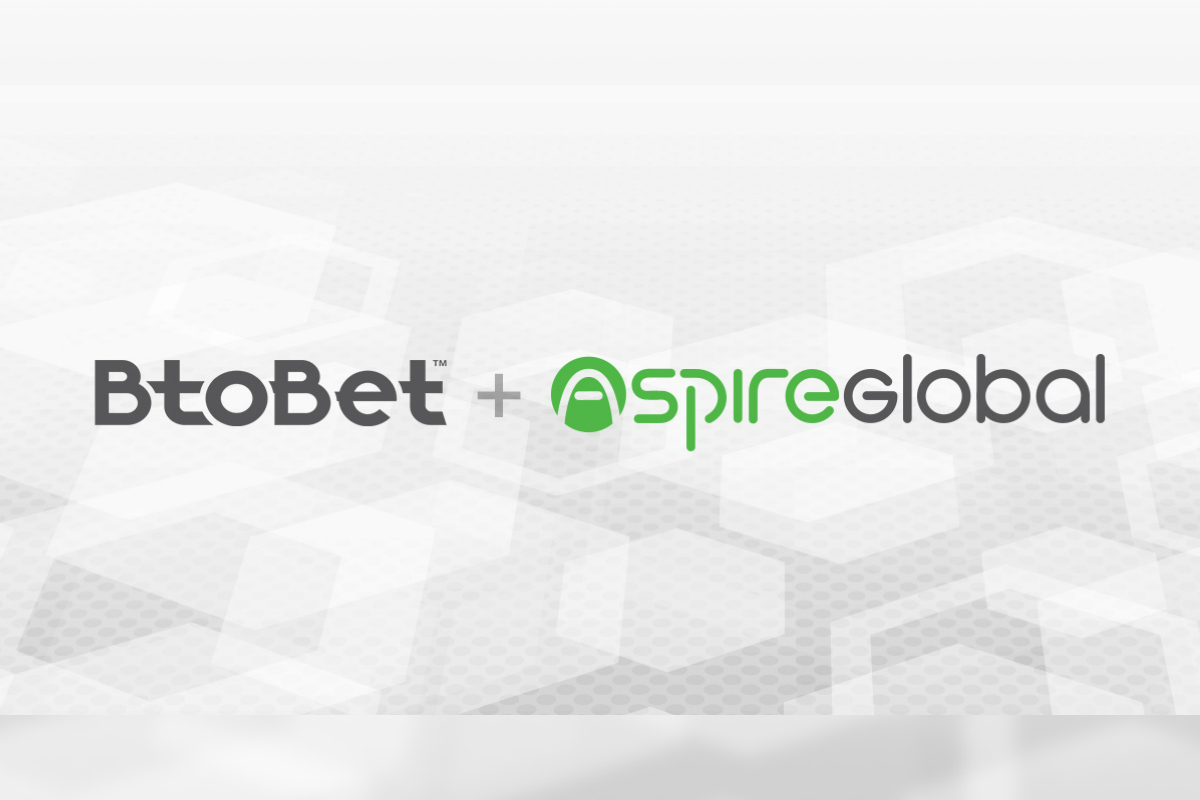 Reading Time:
< 1
minute
Aspire Global has completed the migration of all its partner brands to BtoBet's proprietary sportsbook platform. BtoBet, a leading sportsbook provider, was acquired in the fall 2020 and the migration is an important step in achieving synergies within the Group.
The first partner brand went live on BtoBet's sportsbook platform in August this year and the objective to migrate all brands before year-end has already been reached. All brands, in total 10, are now operating on Aspire Global's platform with BtoBet's proprietary sportsbook solution.
The completed migration to the proprietary sportsbook platform will contribute to increased revenues, reduced costs and consequently improved profitability. The rapid execution of the migration is also an important proof of the Group's strong technological, managerial and operational skills.
Tsachi Maimon, CEO at Aspire Global, said: "I'm very happy to see that we have already managed to complete this significant step in our growth strategy. This is yet another milestone in our aim to become the world's leading iGaming supplier. The migration to BtoBet's proprietary sportsbook platform opens up for numerous growth opportunities in regulated markets with both existing and new customers, especially in Europe, the US and Latin America."
Aspire Global acquired the sportsbook provider BtoBet in October 2020 and BtoBet has recently expanded its footprint by entering new markets like Brazil and Poland through significant partnerships.
BtoBet has also been awarded strategic certifications in e.g. the UK and has signed key customer deals with partners like Betfair and William Hill in Colombia.