Current state of the online gambling market in Slovakia with Dr. Robert Skalina at CEEGC 2017
Reading Time:
4
minutes
The organizers of the event are honored to announce that Dr. Robert Skalina (Partner at WH Partners), who will be a key speaker about the Czech regulation, will also give a briefing about the situation of the online gambling industry in Slovakia.
The recent regulation of the markets in Eastern Europe show a clear sign that unlicensed online gambling will soon be eradicated from Europe.
Illegal gaming operations have been blocked recently in Poland, Slovakia and Czech Republic and the European authorities have announced major crackdown on illegal gaming operations as unlicensed platforms. Under recently approved regulations, three administrations decided to introduce ISP blocking to end unauthorised gaming operations just this year.
Although ISP blocking has been criticized by all involved companies, the European governments are reinforcing the legal battle against international gaming operators without license by banning the platforms in their jurisdictions. According to experts, the ban, however, is easy to break as ISP blocking is not very effective. Authorities from Poland, Slovakia and Czech Republic also stated that illegal operators could be charged with over US$587k fines.
Czech legislators have been holding a long discussion on gaming laws, as the government seeks stricter control on the industry. Furthermore, the new proposal would establish time limits for players' participation in gaming services. Operators would have to comply with new amendment, which would set a maximum limit on hour basis.
Poland has already blocked over 1k domains and is holding the stricter crackdown on online gaming platforms. Meanwhile, the Gambling Insider revealed that the Ministry of Finance of Slovakia announced last month a list of 16 operators which would be blocked, including William Hill, 888 and GVC.
In mid-July, the Slovak Financial Administration came out with a list of 10 naughty online gambling operators, including familiar faces like 888 Holdings, Bet365, Bet-at-Home, Bwin, William Hill and 1xbet, along with Curacao-licensed Eatsleepbet.com as well as Malta-licensed LVbet.com and Kajot-casino.com.
The list, however, has grown to 16 at the end of July, according to Slovak news outlet Zive.sk.
Slovakian authorities want the operators to take down the websites within 10 days, before they were issued a judicial order that will oblige the ISPs to block the sites based on DNS. Those who will not follow will have to pay a penalty of up to €500,000 ($587,107).
Most internet service providers said they are ready to block the websites, but they're still waiting for a judicial order before proceeding. Tereza Molnar, spokeswoman for O2, told the news outlet that they have yet to receive "any regulation from the authorities on illegal gambling blocking."
The providers have also expressed frustration at the government for imposing fresh responsibilities on them without allocating any funding to account for the extra work. Network operators O2 and Telekom previously said they will bear the costs in full "as our contribution to the fight against illegal gambling."
Some operators had already exited the Slovakian market in recent months after the government announced it would begin enforcing its new gambling regulations, under which online sports betting licensees must pay 27% tax on their gross gaming revenue from local punters. Online casino and poker activity remains the sole responsibility of the state-owned TIPOS national lottery.
Slovakia's harshening attitude towards gambling isn't limited to the digital realm. In April, officials in the nation's capital Bratislava banned gambling—but not sports betting shops or lottery retailers—within city limits, although current casino and slots hall operators will be allowed to continue operating until their existing licenses expire.
"The growth of regulated markets in the Eastern European region" panel is scheduled to be held between 11:00 – 12:00 (Budapest Local Time) on the 19th of September (Day 1) during the second edition of the Central and Eastern European Gaming Conference Budapest. (you can view the full agenda here).
More about the speaker:

Dr. Robert Skalina (Senior Advisor to WH Partners)
Dr. Robert Skalina is Czech Advocate as well as a Registered European Lawyer in Malta. He is currently a Senior Advisor to WH Partners, a Malta-based leading law firm with a business focus and expertise in gaming & gambling, technology, financial services, tax, M&A and corporate finance.
Robert has vast experience advising clients in the gaming/gambling industries on all aspects of their operations. He also provides advice to wide range of investment managers and funds, and regularly advises clients on complex cross border transactions and mergers and acquisitions.
He has previously held the position of head of legal of a London based investment advisor active throughout EMEA region. Robert holds LLM from the London School of Economics and a Master of Laws degree from the Charles University in Prague.
How to secure your seat?
Early Bird Rate is set for 299 EUR and can be booked with the 50% discount until September the 3rd, 2017. Limited seating! (Online payment, Bitcoin or Bank Wire Available)
Register here: https://ceegc.eu/registration/
For more details visit the official website, www.ceegc.eu or contact the organizers directly by email (organizers@ceegc.eu) or by phone (0040 735 559 234).
Watch this space for more interesting updates about #CEEGC2017Budapest
Save the date for the inaugural European Gaming Congress in Ljubljana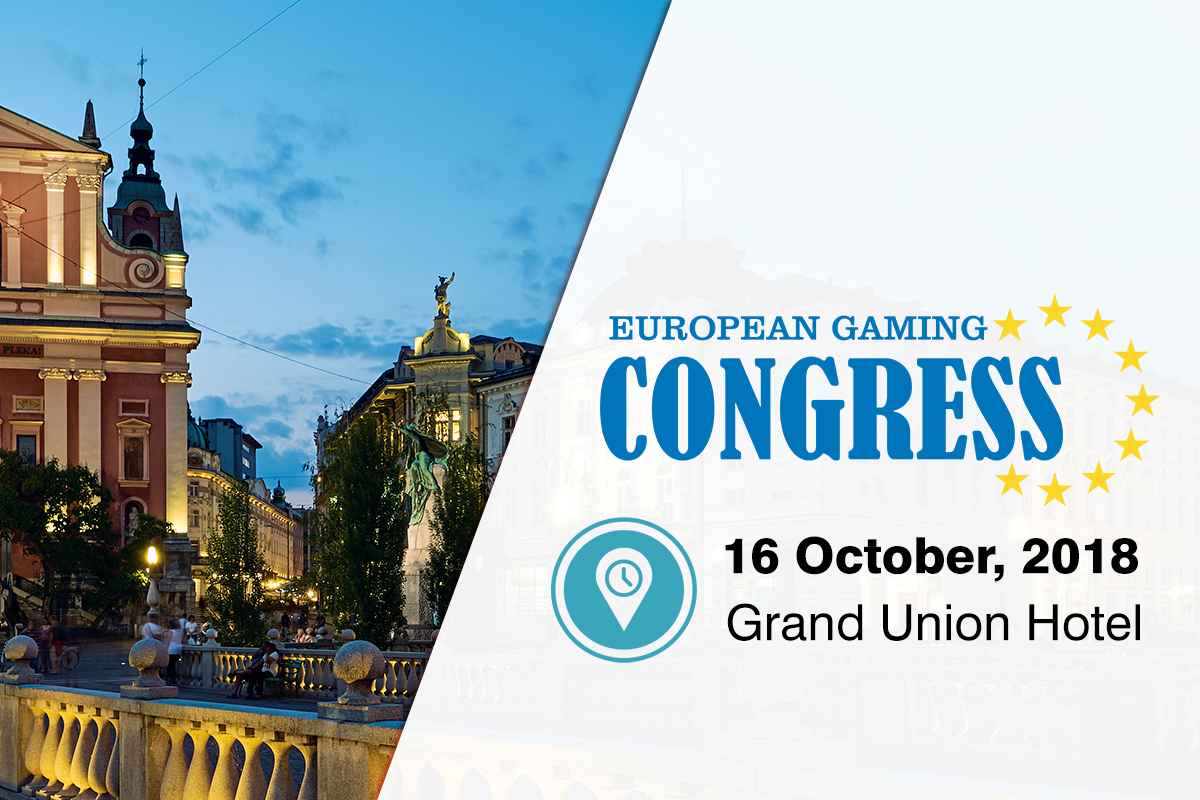 Reading Time:
1
minute
Ljubljana – 22 May 2018 – We are honored to announce our latest event in our portfolio of boutique gaming events. The inaugural European Gaming Congress will be held on the 16th of October at the Grand Union Hotel in Ljubljana and has the aim of highlighting the market regulations and updates from several countries within the EU and some outside of its borders.
The main focus of the event is education and networking with operators, service providers and regulators from all around Europe.
Top level delegates are expected to attend the event to gain access to information which will be shared by top experts of the industry.
The key topics on the agenda are the recent industry movements which have been recorded in Slovenia, Croatia, Serbia, Montenegro, Greece, Spain, Portugal, France, Italy, Malta and Austria.
A special IMGL MasterClass™ is also announced to be part of the program and the organizers are promising a unique event which will set a milestone for the industry in the European Union.
The information will be delivered by regulators, operators and well know industry service providers who are active in the above mentioned regions.
The preliminary agenda includes the following panel discussions:
Focus on Slovenia, Austria and Croatia
Highlighting the Balkans and Southeast Europe
Market updates from Mediterranean Europe
Already known effects of GDPR – Reports updates and possible amendments
IMGL MasterClass™
You can view the full agenda on the following link.
Full detail about the event can be found on the official website of the event: https://europeangamingcongress.com/
Make sure you grab your seat as the seats are limited to 100 registrants!
EGT Interactive @ Beograd Future Gaming Expo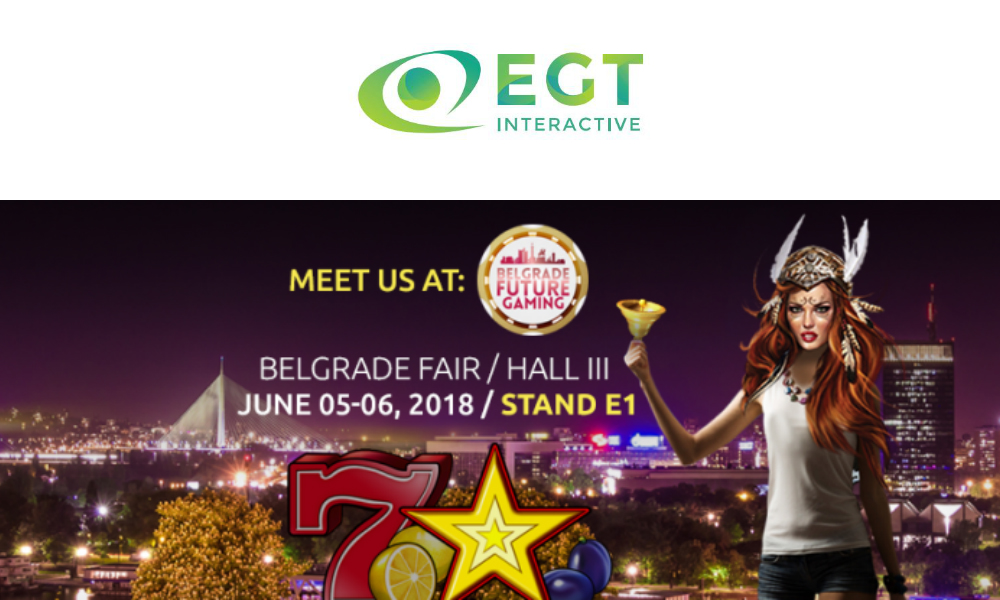 Reading Time:
1
minute
We are happy to announce that this year EGT Interactive will also be presenting as a show exhibitor on the 11th annual exhibition Future Gaming in Belgrade. Once again, we will be together on one stand with Euro Games Technology.
We'll be glad to meet you at Hall III, stand E1 at the Belgrade Fair from 5th to 6th of June, where we will be showcasing the latest titles from the EGT Interactive's portfolio of online casino games.
Our representatives are ready to meet and present to every willing visitor the opportunities EGT Interactive offers to start-up or active online casinos. From the rich portfolio with more than 150 smooth classic online casino games to final, complete software solutions and support in that growing business.
Our portfolio includes some of the most emblematic titles in the online casino gaming such as: 40 Super Hot, Burning Hot, Flaming Hot, Burning Heart, Amazons' Battle, 81 Wins, 40 Lucky King, European roulette and many more. Pass by for a talk with our representatives and see how you can achieve rapid growth in the Southeastern European market.
#WeMakePeoplePlay #slots #iGaming
Book a meeting at: sales@egt-interactive.com
CEEG Awards 2018 Nomination Phase is open, submit your company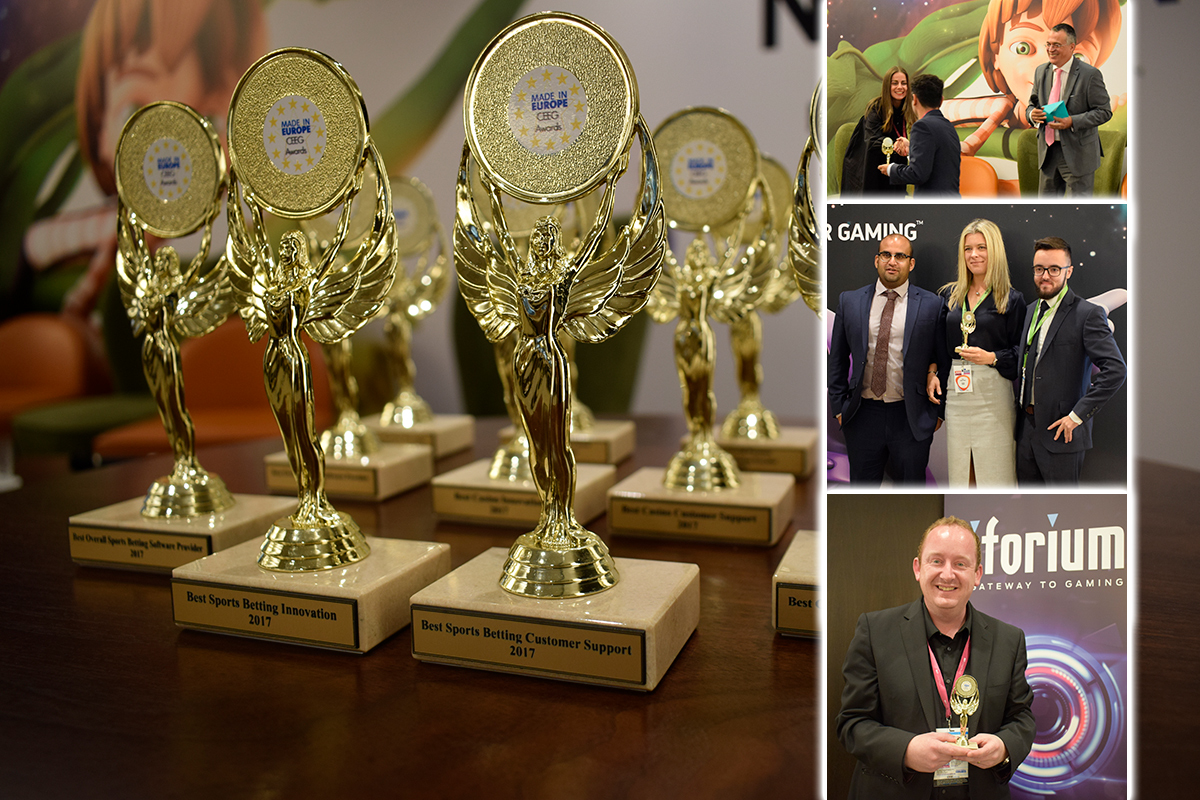 Reading Time:
2
minutes
Budapest – 16 May 2018 – We are excited to announce that the Nomination Phase for the third edition of the CEEG Awards is open. Companies operating in Europe are asked to nominate their brands for the 15 categories that are available in 2018.
CEEG Awards* 2018
CEEG Awards 2016 and CEEG Awards 2017 were a huge success, bringing a large wave of Post Event linking and mentions of the winners published on major portal such as Yahoo Finance, Bloomberg, PRNewWire, GlobalLiveNews, local media, TV adverts and many more.
The awards in 2018 will be given to 15 categories (introducing eSports, Daily Fantasy Sports and Law Services) as the CEEG Awards has managed to create an independent, fair and representative awards event that recognizes significant achievements within the Central and Eastern European gaming industry.
The Awards celebrate gaming software suppliers, operators and service providers for their outstanding contributions to the online sector of industry in their respective fields.
The process in divided in 5 phases:
Nominations period: 02.05.2018 – 15.07.2018
Online voting period: 01.08.2018 – 31.08.2018
Shortlist announcement (top 5): 05.09.2018
1 minutes live pitch in front of the attending audience of CEEGC Budapest for shortlisted companies: 25.09.2018
Envelope style voting by the attending delegates of CEEGC Budapest: 25.09.2018
The winners will be announced on the final session of the day during CEEGC Budapest. You can book your seat on the following link.
*CEEG Awards stands for Central and Eastern European Gaming Awards
Below are the the 15 categories for which you can apply until 15.07.2018:
Best Sports Betting Innovation
Best Sports Betting Customer Support
Best Overall Sports Betting Provider
Best Casino Innovation
Best Casino Customer Support
Best Casino Provider
Best Financial Software provider
Best Overall Casino operator
Best Overall Online Sports Betting operator
Best iGaming Press in the region
Best iGaming Service Provider(Testing Laboratories, Hosting Services, Consultancy)
Best Testing Laboratory
Best eSports Provider
Best Daily Fantasy Sports Provider
Best Legal Services Provider
You can nominate your company on the following link.
As in earlier years, the conference is limited to 125 delegates and will host special networking session for delegates to meet and greet with an emphasis of getting to know each other's area of business.
You can view the full agenda on the following link.
Make sure you grab your seat in time and attend the most prestigious boutique style gaming event which gather C-level executives yearly in one of Europe's most visited city.