An Open Response to Mattha Busby & The Guardian
Reading Time:
3
minutes
Darren Moore's (Betting Gods) response to this piece posted in The Guardian on 1st September.
Let's begin with the obvious; this is a terrible piece of journalism. It doesn't represent what a good tipster site does, and it doesn't understand even the basics of how tipsters operate.
Our message to you, Mattha Busby, is that we don't hold it against you. We understand it can be difficult to understand a service that genuinely wants to make people money. We understand why you would assume there's an underhand plot to rip people off.
What you need to understand is that you're wrong. Please, come to Malta, we'll introduce you to some people that actually understand the industry. Or at the very least, take up our offer of a complimentary membership of BettingGods.com so you can see the potential of a truly professional tipster site.
While you're considering our offer, we have a few comments to make about your article.
1. "Operators have a vested interest in seeing their tips lose because they take up to a 30% cut of the losses their followers make to bookmakers."
We feel like this is an over-generalised argument that doesn't get the way the industry works. On the surface, it does sound like it might work for tipster sites to deliberately post losing tips to earn 30% of the losing bet. But how is that a sustainable business model? It would very, very quickly ruin their whole premise of the tipster's business.
Successful tipster sites actually make money by collecting subscription fees from satisfied customers. If the tips they give are regularly losers, then why would anyone continue to subscribe? The argument that tipsters are in cahoots with bookmakers suggests they'll spend time and energy on building up a following before quickly doing them a disservice. It makes no sense and shows the little to no research behind the article.
2. "Such tipsters, who work from home, frequently recommend accumulator bets that experts say represent bad value."
First, we would argue about the suggestion that accumulators are aggressively pushed on the customer. Betting Gods, as one good example of how tipsters usually operate, regularly promotes a number of different wager options. The important thing is that we suggest contenders with a good chance of taking the glory and we'll always look for the best option to make you a profit.
That said, we may sometimes suggest an accumulator as they can be a great option for a big win. Especially as you only need a low stake to set you up. Working out the odds and relationships between the different bets requires a keen nose – the knowledge of an excellent tipster can be invaluable.
3. There are "grave concerns about terms which appear to bamboozle rather than help customers make informed choices".
One of the worst parts of this barely researched article is that it reduces the average person following a tipster page to an idiot that blindly follows the tipster's opinion. At the end of the day, the page's followers are gambling their own money and are usually educated about the odds and risk they're taking on.
In practice, tipster sites are run on either community-driven tips (given by users to other users) or suggested tips that no one forces anyone to follow. The suggestions made are great for research, or a starting point for further research, but they are neither presented, nor expected to be, guaranteed, sure-fire winners. Sports are a dynamic and unpredictable arena, and while a great tipster calls on every reserve of information, skill and ideas at their disposal – no one can read the future.
A good tipster is a guide, a source of information, a friend in the know. But just like every other aspect of modern life, personal decisions and judgement are vital in your own success. It's a shame that Guardian journalist Mattha Busby didn't have the personal judgement to look into the industry he chose to so poorly take down.
Mattha, if you're reading, the invitation stands. Take the time to see what we do (we'll even pay for your flights!). We can't wait to show you how following a professional tipster can change your outlook. After all, as long as you're not in touch with us and our stream of knowledgeable information, it's only you that's losing out.

Oddspedia's Super Domain Casino.Online Launched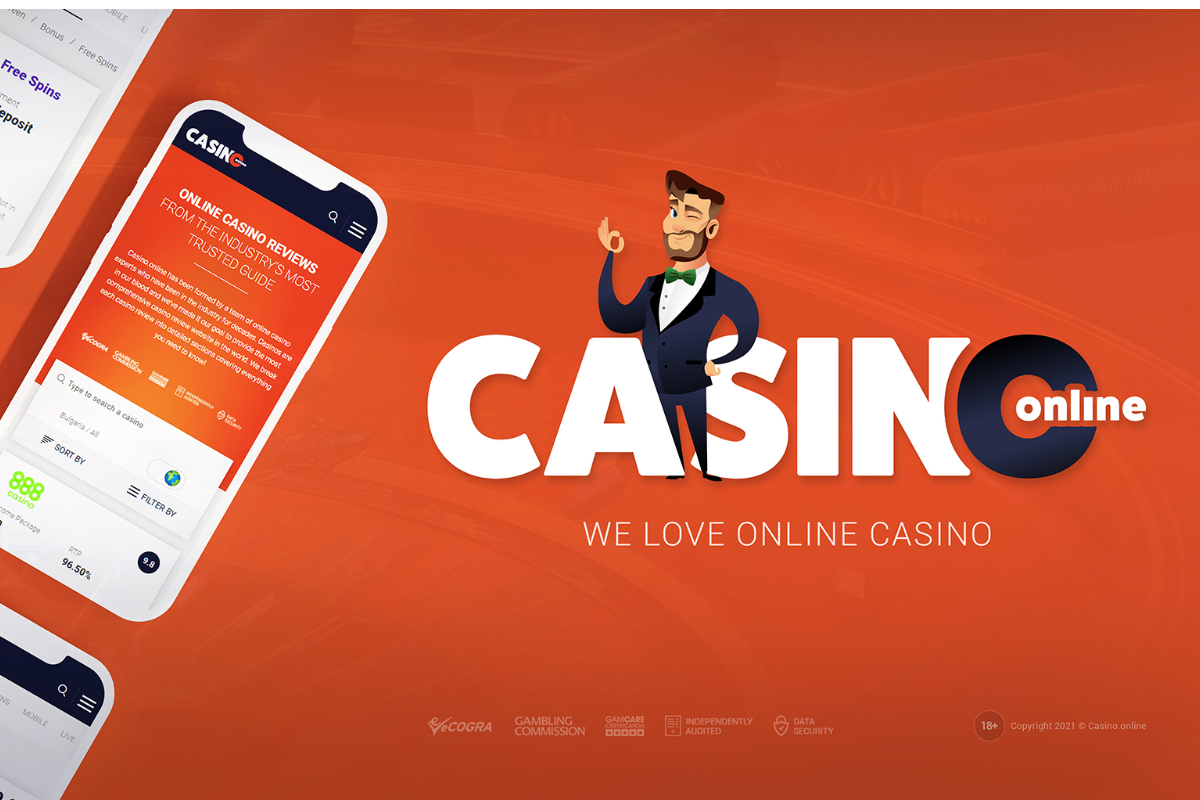 Reading Time:
2
minutes
While most gamblers may not have ever heard of it before, Casino.online is one of the most coveted – and thus most expensive – casino domains out there, fetching a six digit asking price which ensures that only the most dedicated affiliate will be able to acquire it. Last year, Oddspedia managed to achieve exactly that, making history by purchasing the domain for an astounding $201,250 – a sum almost unheard of in the online affiliate business for a single domain purchase.
Ever since the acquisition, Oddspedia have been working hard to develop the domain into the ultimate casino site, giving players throughout Europe – and beyond – the chance to safely familiarize themselves with the online casino market. Casino.online currently features hundreds of pages dedicated to the top casinos in the UK and beyond, alongside more general guides based on games, payment methods, services and anything else the average gambler needs to know before entering the gambling world. The site is currently accessible in English, German and Russian (with the displayed casinos changing depending on language and region to only show each player the most relevant ones to them), and more languages are planned for the near future, alongside features such as a Casino Academy to gradually introduce new players into the subject matter.
Oddspedia's co-founder Jan Möller believes that the investment was more than worth it, claiming "While new and emerging technology is very important for reaching new players, what truly matters is keeping them invested – and that's where the sense of community comes in. A big all-in-one online casino domain, such as Casino.online, is the perfect way to keep gamblers engaged and returning for up-to-date information and advice, which is ultimately beneficial to them, us and our affiliate partners. Everybody wins from the existence of a high-quality casino site like Casino.online."
Jan added that Oddspedia already proudly hosts millions of active monthly users across their projects, and the idea behind purchasing an expensive domain like Casino.online was to double the monthly casino-related traffic within one year. A hefty goal to be sure, but the quality of the site, as well as the impressive roadmap ahead, are more than reason enough to believe it's well within reach.
Affilka by SoftSwiss launches new module for sportsbook
Reading Time:
2
minutes
Affilka by SoftSwiss recently announced the official launch of its new module designed specifically for sportsbooks. Now the innovative affiliate platform provides its services not only to online casino projects but also to the sports betting industry.
Affilka expanded its functionality by adding an additional Sportsbook module, which may be turned on and off, depending on the availability of a sportsbook within a particular project. The new module includes an upgraded API, which enables raw data collection on multiple player activities within sportsbook solutions from iGaming brands.
In addition to such player activities as Visits, Registrations, First deposits, Deposits, and Cashouts, Affilka now also collects the following data on sports betting activities on a player level: Sportsbook bets, Sportsbook cancelled bets, Sportsbook wins, Sportsbook GGR (gross revenue), Sportsbook bonuses, Sportsbook balance corrections, Sportsbook third party fees, Sportsbook NGR (net revenue).
Anastasia Borovaya, Affilka Product Owner at SoftSwiss, commented: "We're excited to be launching this new module for the sports betting industry and therefore expanding our services to more exciting new projects. The sports betting industry is developing at an exceptionally rapid pace. More and more of our customers who operate online casinos are expanding by establishing sportsbook solutions. We couldn't stand aside, therefore we decided to offer our current and future clients a new option that expands opportunities and helps to increase their efficiency."
Moreover, significant improvements were made to the commission constructor for CPA and RevShare deals within sportsbook projects. In terms of RevShare deals, sportsbook operators can share a percentage of their net revenue with their partners. The percentage of revenue payable to affiliates may be fixed or may be defined by various performance tiers. For example a percent of revenue may depend on the number of FTDs, number of deposits, or sportsbook net revenue tiers. As for CPA deals, an operator may set the rules for player qualification based not only on their deposits but sportsbook bets as well. Hybrid deals are also available and include the same settings as the CPA and RevShare models.
As for postbacks, similar to Casino NGR postback, Affilka added a new postback event – Sportsbook NGR. This postback is sent with Sportsbook NGR amount for each player (for a particular period). In addition to that, the parameters of Sportsbook bets were added to several types of qualifying postbacks.
Affilka is an affiliate marketing platform developed by SoftSwiss. A reliable, safe, and trustworthy tool allowing iGaming operators to manage and analyze their affiliates and their marketing performance. The solution offers automated payouts to affiliates via built-in payment processing methods, an advanced commission constructor, powerful reporting, and in-depth analytics.
Oddspedia Partners with Real Madrid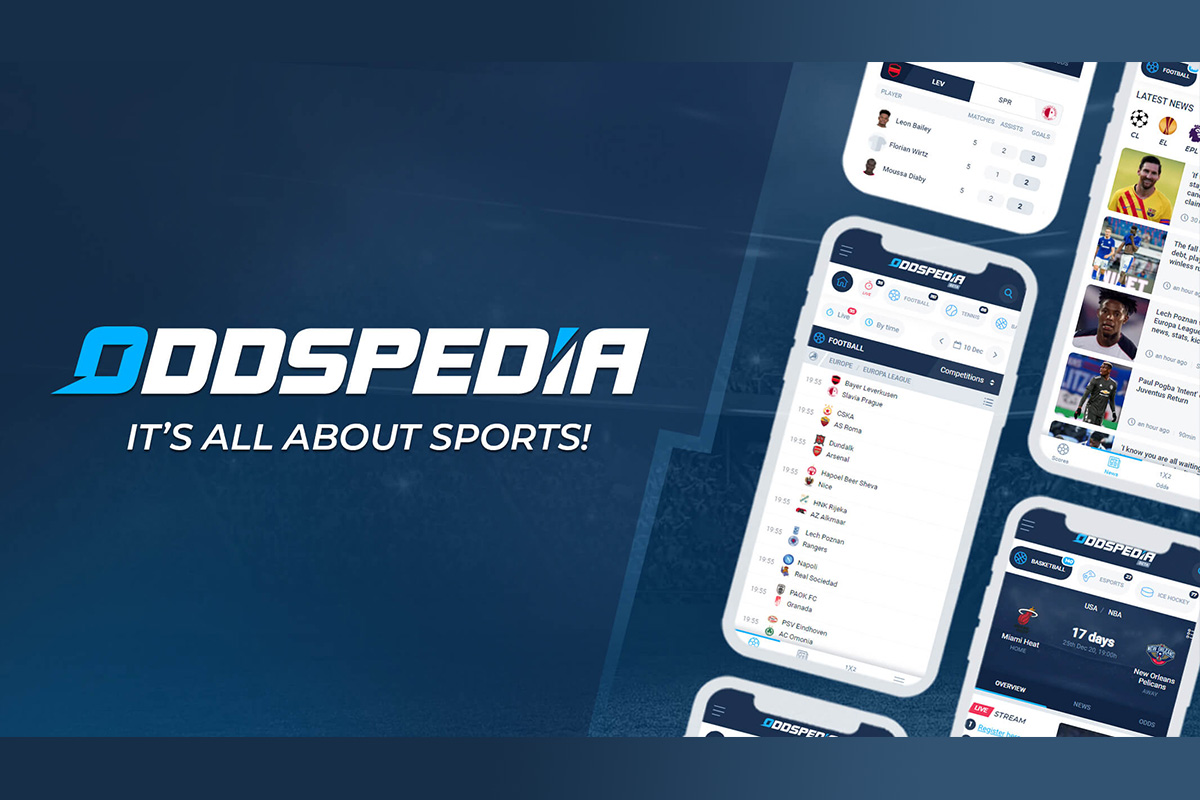 Reading Time:
< 1
minute
Oddspedia has entered into a partnership with Real Madrid.
According to the deal, for the rest of the 2020/2021 season, Oddspedia will be presented on the billboards at the Estadio Alfredo Di Stefano for selected Real Madrid home matches, while the regular training facility will host the matches in the ongoing renovation of the Santiago Bernabéu.
By presenting billboards on the field – included the classic against Barcelona April 11 – the web portal gets access to "groundbreaking digital overlay technology," so that geographical objectives can be sent. As a result, Oddspedia can increase brand exposure by reaching the "right audience."
"We are thrilled to have used a unique opportunity to work with Real Madrid, a world-class organization, and one of the most successful clubs in football history. It is exciting to have Oddspedia.com mentioned at the stadium, and we are definitely looking forward to expanding these possibilities in the future. This also marks our first time going beyond digital advertising, and I see it as a great way to start 2021, with TV advertising as an additional platform to grow and engage our fanbase," Jan Möller, Co-founder of Oddspedia, said.