Carol Boate: the new Irish lotto regulator
Reading Time:
< 1
minute
Carol Boate, a former official with the Competition and Consumer Protection Commission, has been appointed as the National Lottery's watchdog.
Former director of corporate services with the Competition and Consumer Protection Commission Carol Boate has been appointed as head of the National Lottery. The new lotto's watchdog will take Liam Sloyan's position starting next week.
In 2014, as a step prior to privatising the business, legislation governing the lottery was overhauled and provides for a regulator to monitor and enforce compliance by the operator. The new regulator will have the power to veto new games or price rises and was welcomed by the body's current staff, who stated they are "looking forward to working with her."
Ms Boate is expected to further monitor the lotto's expansion online as it has been heavily restricted under the old license. The National Lottery's website was recently revamped and has about 20 instant-win games that generate big sales for the business.
Last week the National Lottery reported a 12 per cent increase in turnover to US$880k for last year and announced a plan to expand at a national level by rolling out its games in supermarkets and discount stores.
ANJ and Kansspelautoriteit have signed a Memorandum of Understanding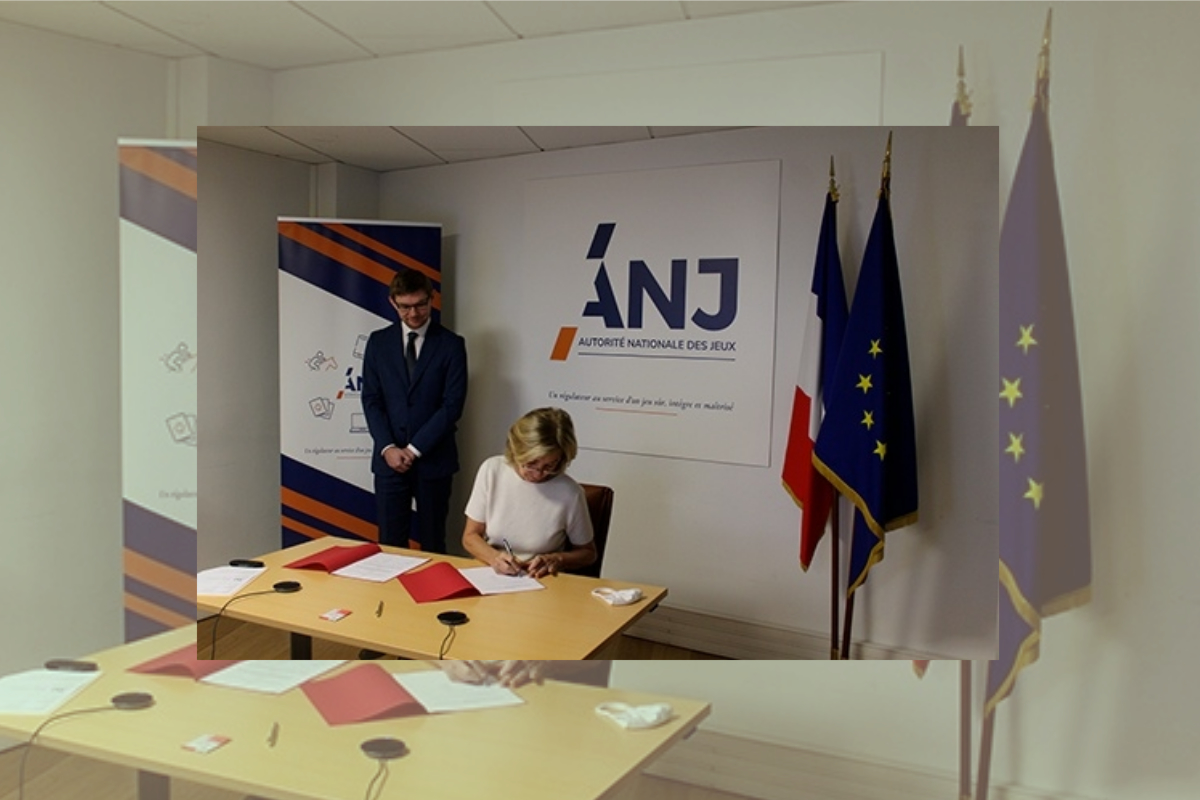 Reading Time:
< 1
minute
Isabelle FALQUE-PIERROTIN, Chairwoman of the ANJ, and René JANSEN, Chairman of the Kansspelautoriteit (Netherlands), have signed a Memorandum of Understanding on 23 October 2020.
The agreement between the ANJ and the Kansspelautoriteit pursues cooperation between regulatory authorities which share a common view on online gambling regulation. This corresponds with the current work on online gambling which is ongoing on a European level. This work, for example, includes promotion of cross border cooperation and adoption of common principles guaranteeing a high level of protection for consumers, players and minors.
The agreement, organised in respect of personal data protection rules, will enhance the efficiency of regulation carried out by both authorities in strategic regulatory areas such as:
The fight against money laundering and financing terrorism ;
The management of player accounts ;
The supervision of advertising ;
The protection of consumers and prevention of problem gambling.
King's 11. 2 more shortlists in the SBC Awards bring King Billy's total award tally to 11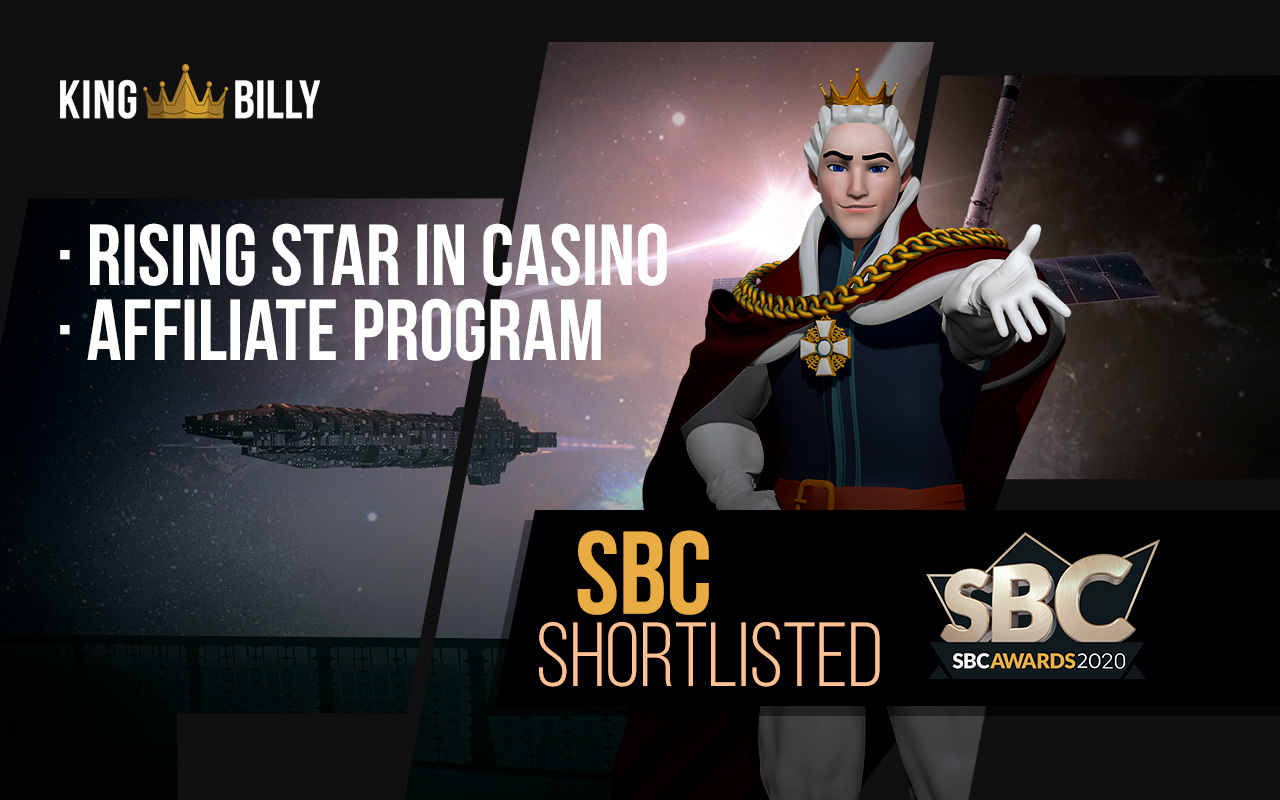 Reading Time:
2
minutes
It looks like there is no shortage of news from King Billy in the Award Front. After landing Best Casino in the 2020 AskGamblers Awards and getting a shortlist in the 2020 EGR "Oscars" of the gaming world, King Billy Casino nicely wraps up the season with two more nominations, this time for the coveted SBC Awards.
King Billy has been shortlisted in two categories: Rising Star in Casino and Affiliate Program. Do the two awards interrelate? And what do they mean for King Billy, now holders, as we are told, of 11 awards and distinctions in only 3 years of operations? Volodymyr Harkusha, King Billy CEO has the answers.
"These awards and actually all the awards we have gotten so far mean so much to us! Deposits may be our bread and butter but awards are our pride, joy and recognition that we are doing something really special. Mind you, we have been getting awards both from the industry pundits and the players, which shows the power of King Billy in both worlds. As further proof of the above, let me also mention the Casinomeister accreditation our casino got a few days ago.
Are the Rising Star and the Affiliate Program shortlists interrelated? Yes, they are! There is no compartmentalization in the Kingdom and one department's success is all departments' reason to celebrate. We push each other to become better and better, just like players in a winning team do".
Well, there is no doubt that the "King's 11" are certainly a winning team.
King Billy Awards & shortlists
1. SBC Awards 2020 Casino Rising Star Shortlisted
2. SBC Awards 2020 Best Casino Affiliate Program Shortlisted
3. EGR Awards 2020 Rising Star Shortlisted
4. AskGamblers 2020 Awards Best Casino Winner
5. SBC Awards 2019 Casino Rising Star Shortlisted
6. SBC Awards 2019 Best Casino Affiliate Program Shortlisted
7. EGR Awards 2019 Best Casino Affiliate Program Shortlisted
8. iGB Awards 2019 Best Casino Affiliate Program Winner
9. AskGamblers 2019 Awards Best Casino 3rd place
10. AskGamblers 2019 Awards Player's Choice Casino 2nd place
11. AskGamblers 2018 Awards Best New Casino Winner
The SBC Awards, now in its seventh year, recognize the achievements of operators, affiliates and suppliers from across all major disciplines including payments, marketing, platform providers and data. In 2020, the Awards will celebrate the companies surviving through these unprecedented times and will be held online with 800+ virtual guests attending the ceremony.
King Billy Casino is a new generation online casino, available in 6 languages (English, Russian, German, Finnish, Norwegian, and Japanese) with an impressive record of 11 awards and nominations in 3 years of existence and a stunning variety of features. King Billy has created a superb user experience with a focus on the myth of King Billy and his Kingdom and treats all players with the attention they deserve.
Pilot Games PiCON conference reports huge interest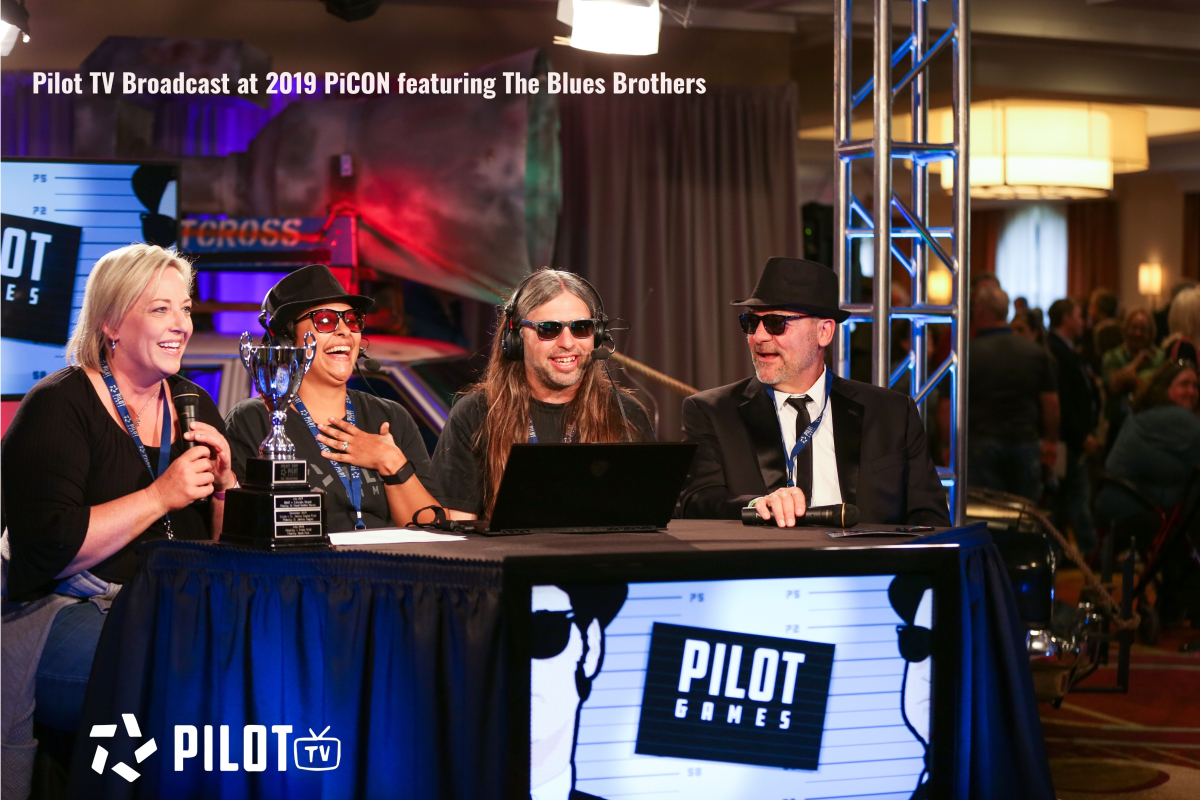 Reading Time:
< 1
minute
PilotGames, the ground–breaking producer and operator of innovative electronic pull tab games, have stated that the number of registrations for the annual e-gaming PiCON conference taking place online November 12th has exceeded expectations.
The PiCON event has taken place each year since 2015 for current charity customers, players and bar owners to meet and celebrate the success that Pilot Games has offered them and their local charities. The day-long popular annual event has grown yearly and regularly attended by over 700 hospitality entrepreneurs and business owners in a real environment, this year however for the first time will be digital and offers the opportunity for the wider community to take part.
Each PiCON event offers great opportunities for everyone to network and learn more about Pilot Games, new innovative products coming to the market in the next year to help boost revenues and raise money in support of charity and communities.
A PiCON typical event schedule consists of: Continuing Education, live Pilot TV broadcasts, Pilot presentations and networking.
In recent years PiCON event entertainment has included The Beach Boys, Blues Brothers and Morris Day and the Time. To keep up with event tradition PiCON2020 will wrap up with a musical event featuring Lukas Nelson.
This year's PiCON event was originally scheduled for August, but plans have changed due to COVID.
To sign up for PiCON event head over to PilotGames.com for a FREE registration.