Exclusive Interview with Jospeh Borg
Reading Time:
4
minutes
Our colleague, Szaló Réka interviewed Joseph Borg who is Vice-President of Bitmalta, and also a senior advisor at WH Partners, a law firm specializing in Gaming, Corporate, IT, Telecoms and Intellectual Property Law. He also lectures Gaming Law at the University of Malta and is the Secretary General of the Malta IT Law Association.
Thank you for being available and accepting this interview. First of all will you please introduce yourself and the company you represent?
Borg: Thank you for inviting me to give this interview. It is my pleasure. I am an advocate by profession, and I'm currently a Senior Advisor to WH Partners, practising mainly in the areas of Gaming, Blockchain, Esports, Corporate, IT, Telecoms and Intellectual Property Law. I also lecture Gaming Law at the University of Malta. Currently I'm also the Vice-President of Bitmalta, which is a non-profit organization that I co-founded, with a mission to promoting and stimulating discussion about blockchain technology and cryptocurrencies in Malta. Before joining WH Partners I occupied the post of Chief Regulatory Officer of the Lotteries and Gaming Authority – Malta (now the Malta Gaming Authority), where I worked for almost 7 years. During my tenure at the MGA, I was elected as a Member on the Board of Trustees of the International Association of Gaming Regulators (IAGR). 
You have rich experience in providing advice to the Gaming industry. Why did you choose gaming, or may I ask: did the industry choose you?
Borg: I believe the industry chose me when I joined the Lotteries and Gaming Authority in Malta in 2017. The MGA (then known as the LGA), was set up in 2004 and became fully operational by 2006. I was one of its first employees and I witnessed the growth of the industry in Malta first hand. I was coming from a telecoms and IT law background after obtaining a Masters degree in the subject and 3 years experience as Legal Counsel to Vodafone Malta. Coming from a vibrant and dynamic industry like the telecoms industry I thought that this is as interesting and exciting as it can get. But when I got into the gaming industry I felt that this is the industry I want to focus on. If the telecoms industry is vibrant, dynamic and exciting, the gaming industry is all of that ten times over.
What is your personal opinion about the European gambling industry and could you make a comparison with the market that you know better and the European situation in terms of gaming and gambling?
Borg: Unfortunately the fragmentation of the European market is bad news for the industry and players. It is next to impossible for the industry to grow across the European market and we have situations where customers from different European Union member states are not able to obtain their services legally from their preferred provider. It has created first class and 2nd class EU citizens where 1st class citizens where some citizens are spoilt for choice in terms of which operator they want to play with while 2nd class citizens are bound to choose from a few operators that have little or no competition and that can take the attitude of 'take it or leave it' or worse still that would like to offer a better product but cannot because they are stifled by outrages taxes and irrational limitations. It is a ridiculous situation, where in a common market that is supposed to present equal opportunities to everyone.
What advice would you give for those investors who are planning to set up a business in the gaming and gambling sector in Europe?
Borg: It is difficult to set up a new gaming business and succeed in Europe at the moment, unless you come up with an innovative business model or innovative products that will give you the edge. Currently I see room for growth in the Esports betting sectors, blockchain technology based products, virtual reality and augmented reality products, as well as niche operators. Most successful startups will be taken over by the big boys in the industry. But that's a lifecycle we have to adapt to.
According to you which are the values of Bitcoin that can make it very effective and due to which it will enhance the gaming industry?
Borg: The technology behind Bitcoin is the real game changer. Blockchain technology brings with it massive advantages to the gaming offerings especially when it comes to security, trust, player protection and cost efficiency.
With this technology everyone is a winner. Operators benefit from security and cost efficiency, customers befit from added security, trust and player protection while the regulator benefits from all of the above as well as a higher degree of monitoring possibilities.
With blockchain technology, everyone is a winner!
Cryptocurrencies are the blood running to the blockchain veins. Cryptocurrencies bring a number of challenges and opportunities. But all the challenges can be overcome with a little bit of effort and common sense from all parties involved.
You are Co-Founder and Vice-President at Bitmalta, a non-profit organisation. What mission does this organisation undertake? Will you please tell us more about this organisation?
Borg: I set up Bitmalta together with Jonathan Galea, who has been actively involved in blockchain technology and cryptocurrencies for over 5 years, when very few people had any idea of what this technology entails.
It is a non-profit organization that I co-founded, with a mission to promoting and stimulating discussion about blockchain technology and cryptocurrencies in Malta. The aim is to lobby in favour of the adoption of blockchain technology and cryptocurrencies with the government as well as with regulatory authorities. It also aims at educating people through seminars and other initiatives about this revolutionary technology.
What is your main hobby?
Borg: My passion is football. I am a big Juventus fan, a season ticket holder at the Allianz Stadium in Turin. I was also the President and Co-Founder of the largest Juventus official fan club outside of Italy. Unfortunately, due to work and family commitments (I'm a father of 2 year old twins) I had to resign from the club and I travel to Turin less frequently. However, I would not miss a Juventus match, irrespectively of where I am in the world and on which time zone I am in.
I also try to go to the gym 3 times a week, when possible.
Where would you travel the most in Central Europe?
Borg: My favourite cities are Turin (for obvious reasons), Stockholm and Edinburgh. However, my most memorable travels have been to the wilderness of the countryside of Sweden, Ireland, Scotland and Alaska.
Exclusive Interview with Jens Bader, Co-founder of MuchBetter, previously CCO at Secure Trading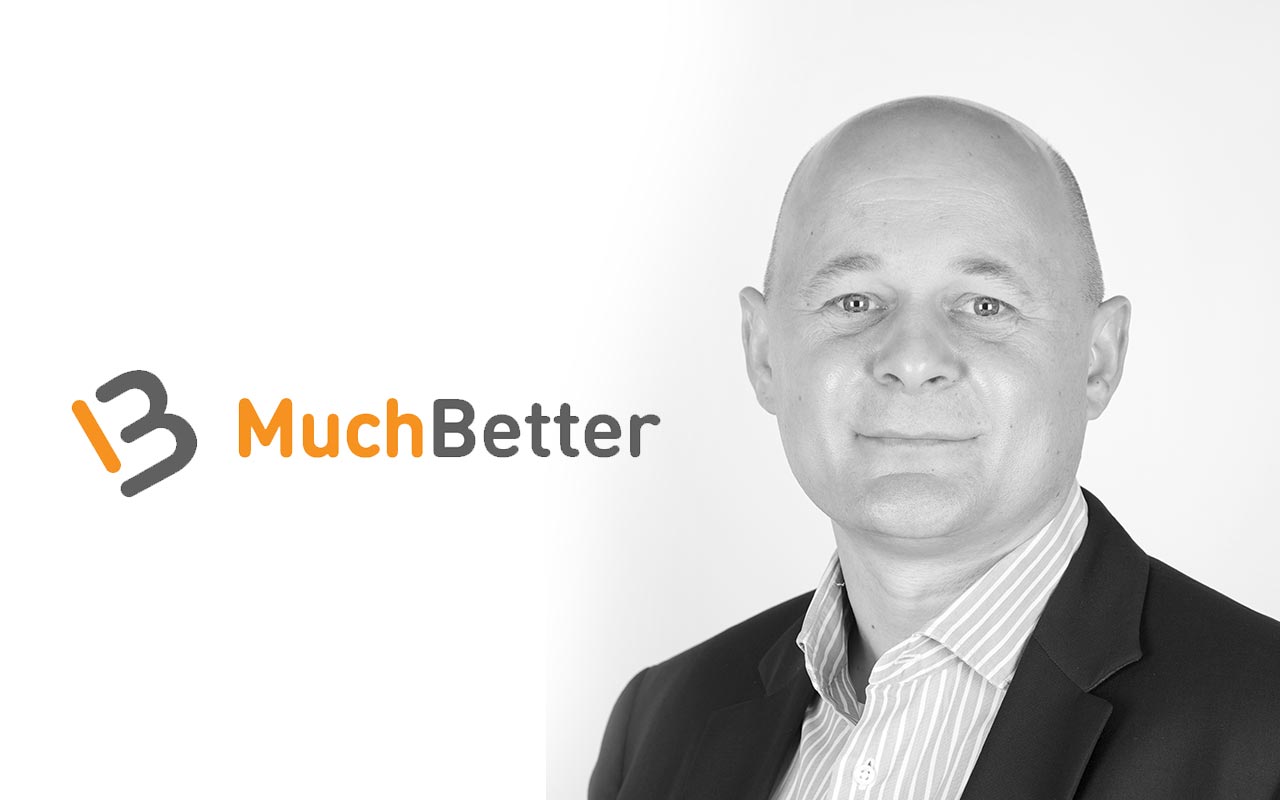 Reading Time:
7
minutes
My interviewee today is Jens Bader, who has a rich management background with more than 20 years of experience in the Online and Mobile Payments industry. He is a a seasoned commercial leader, Jens recently co-founded MIR Limited, an FCA-licensed FINTECH group that develops and operates second-generation electronic money services servicing on- and offline merchants.
I would also like to thank you for following my interview series and for sharing these information with your colleagues and partners. If you would like to be featured in an upcoming interview, please send me an e-mail to reka.szalo@europeangaming.eu and I will happily get back to you!
Thank you very much for being available for this interview. First I would like to ask you to shortly introduce yourself.
Jens: My Name is Jens Bader, I am one of the co-founders of a new payments company and scheme called MuchBetter. I spent most my professional life in the payments industry, hopefully growing my knowledge alongside the fantastic and exciting development we have seen in payments technology during that last 20 years.
Will you please tell us more about your company and why you chose to get into gaming?
Jens: As said, I have been working in the online payments industry from the very early days on and online gaming industry has always been at the forefront of innovation. Many of the pioneers in online gaming have been quite important in the continuous development and improvement of online payment services.
During my career, in different roles and for different providers, I worked very closely with online gaming operators. I always found that the cooperation between the payment service provider and the demanding gaming client to be both challenging and exciting. What was once considered to be one of the riskiest online businesses that a payment provider could underwrite, is today one of the most professional managed online industries. Indeed, gaming is now often a benchmark in risk management, fraud detection and prevention.
Personally, I can say that having worked at the intersection of payment and gaming allowed me to learn at a pace that would have been difficult to achieve in a different setup. In my 20 years in the industry, I have seen payments from all sides: Issuing, Acquiring, e-money, cash, processing – there is not a spot in the payments chain that I have not been active in. About a year ago and after a few inspiring conversation with some of my future co-founders, I felt the timing was right to bundle all my experience, my network and enthusiasm for payments to build a payments product that I felt was a next-generation payment service. I felt that it needed to be centred around a number of typical and systematic payments challenges and issues that the gaming industry has been consistently facing. What my team and I came up with is a new payments app that by technological design eliminates or neutralizes the issues we have identified. Our product delivers a better commercial model, hence substantial cost savings, counters and eliminates the typical fraud patterns in gaming and allows operators to have a reliable and indemnified payment product that can be operated internationally. Our payments app "MuchBetter" has also been engineered considering the vast regulatory changes that affect the gaming and the payments world. Our payments service provides data points that support operators being compliant with AML4/5. The world is talking about open APIs, we have anticipated a data and information sharing-approach already when we built the product. We don't just talk about it, it is live and working. In general, MuchBetter is a payment product purpose-built for the gaming industry, a bench-mark for combining modern technology to deliver a superior payments experience to both players and operators.
You have a rich management background with more than 20 years of experience in the Online and Mobile Payments industry. You have recently co-founded MIR Limited, an FCA-licensed FINTECH group that develops and operates second-generation electronic money services servicing on- and offline merchants. As co-founder of MIR you also design and oversee the commercial strategy of the Group. I would like to congratulate you for this successful career and I would like to ask you: What is the price or what is the secret of such an impressively successful career?
Jens: I enjoy what I do immensely. While it is quite a mountain of work, there is never a dull moment either. The spirit and atmosphere within our small organisation is amazing. I am lucky to be able to work with such an exceptional group of people. The industry is fast-moving, constantly changing and has always had a certain complexity. The fact I could practically grow up with the developments in the payments industry helped me in understanding the complexity. When I am challenged to solve a problem, it often helps me to remember the early days in payments and how the services have developed the way they have. It helps me distinguishing the parts that are actually addressable from the parts that are not worth conquering as they are historical and a pillar I have to work around or incorporate in my approaches. The biggest sacrifice over the years has been the enormous amount of travel that my roles requested. There is so much you miss at home and the time with the family you miss. This I felt was the biggest personal challenge over the last couple of years, being there for the family.
Will you please tell us more about the projects you have worked on and about any difficulties and successes you have experienced during your career?
Jens: I remember the days when payments were mostly unregulated. The sole priority was ensuring that a customer could somehow pay a merchant. That was pre-PSD in Europe and worldwide there was no regulatory framework whatsoever for online payments. When the industry grew up and regulation kicked in, this change needed to be managed. What was OK six months ago, wasn't OK anymore. I was in the middle of a changing industry that is such a critical item of modern e-commerce as we know it today. I realized payment companies needed to change to comply but were still required to secure and hang on to their existing revenue sources. When I compare the old days with today's environments, I often smile. It feels so surreal; the way things were handled back then.
The payments industry is all about scale. Transaction business is volume business, so the underlying main revenues come from processing vast volumes. If you operate within an organisation that has been built up for the last 10 years, you have that advantage of sitting on a large merchant portfolio. Pricing pressure on acquiring and processing further increased the necessity to aggressively grow the volume within every payments organisation. The challenge that we face here as a newcomer is being able to offset the fact you come with only marginal existing business into a commoditised industry where volume is the most business-critical economical factor with the chance to utilize better, faster, smarter technology to attract new, meaningful business quickly. We need to challenge the business models to stand a fair chance of succeeding – and this is what we do and what is quite a tricky subject to manage.
What role do you undertake in the company's life? What are your tasks and responsibilities?
Jens: For one thing, I am the guy with the nice shirts. However, my main role is to set the company's commercial plan and strategy, and ensure it is formed in a way that allows the teams to execute it promptly. I oversee the commercial day-to-day activities and still take on many of the market-facing tasks such as meeting prospects, representing Muchbetter in the industry, and talking to influencers to imbed Muchbetter further into the payments landscape. I like the hands-on activities, writing to business and helping to execute the commercial plan that I set in place. The shirts sometimes help with that.
What is your personal opinion about the gambling industry in general in Europe or in the countries you know better?
Jens: The gaming industry has constantly developed and is – in Europe – on a very high, professional level. The amount of regulatory change and adoption over the last 10 years has been almost overwhelming. One effect we witness today is the state of consolidation. Consolidation in any industry vertical is always a sign of maturity, market saturation and requirement to capitalise on synergies to maintain growth. Overall, I think that the European Online Gaming industry has achieved higher social acceptance, improved their overall reputation and grown to an exceptional professional level. Personally, I sometimes miss the "old days", the eccentricity and unconventional ways of how the industry operated, but as someone running a supplier business now, I am immensely grateful for the solidity and good governance that we see in the industry today. Gaming today and certainly even more so tomorrow is all about the quality that is being delivered to the customer. You can enjoy gaming, you are legally allowed to do so, now it is about coming out on top by meeting customer's expectations.
Which are the future plans of the company that you can talk about to our readers?
Jens: We are all gaming and payments experts, so we will always be close and aligned with the gaming industry. However, we need to further develop our payment service to be just as ground-breaking in other industries as we are for gaming today. Diversification is always a difficult task to manage and succeed with, so it's better to start early. We identified certain online industries that are battling similar payment challenges as gaming does. We apply the same philosophy here – we identify the main issues that we as a payment supplier can address to make life easier for the participants in such markets. We further build on our existing payments app to grow acceptance on both sides, merchants and customers, but we will also be broadening our payments portfolio and infrastructure to offer additional services and capabilities to our merchants. We have great ideas around subscription management, market-places and money remittance markets. Social money concepts are one of the topics close to my heart.
Tell us please about your future plans, projects regarding your professional life.
Jens: Obviously, my main objective is to build MuchBetter into a rock-solid, leading payments organisation. This won't happen overnight, so I consider this to be the long-term goal. I also serve as advisory to some companies which helps me keeping an open mind and a sense for the wider market and helps us in identifying opportunities for partnerships. Any successful payments business needs to be international, when the time is right, I like to take the lead on our internationalisation and maybe be the one that opens our Chinese offices!
Who is your favourite actor or actress?
Jens: I enjoy watching Steve Buscemi – he is a genuine character and unique in how he plays his roles.
Where would you travel the most in Central Europe?
Jens: London for business, but for pleasure and good food, it has to be Italy
About Jens
Jens has a rich management background with more than 20 years of experience in the Online and Mobile Payments industry. A seasoned commercial leader, Jens recently co-founded MIR Limited, an FCA-licensed FINTECH group that develops and operates second-generation electronic money services servicing on- and offline merchants. As Chief Commercial Officer of MIR he designs and oversees the commercial strategy of the Group. Previously he was Chief Commercial Officer of Secure Trading Group, a leading European Payment Service Provider and Card Acquirer. At Secure Trading Jens managed the Group's revenue generation and retention. In his prior role as CCO of paysafecard he led the global Account and Sales Management Teams overseeing and managing all commercial merchant relationships. Before joining Paysafecard in 2010, Jens was holding various roles in the payments industry with blue-chip financial institutions as well as payment start-ups. Jens is a frequent speaker on payments and fraud-related topics worldwide. Jens holds a degree in International Business Management.
About MuchBetter
MuchBetter, operated by MIR Limited UK Ltd, an FCA-licensed and regulated e-money issuer, is the new payments application for iGaming. Available on Android and iOS, MuchBetter make effortless online, offline and contactless payments throughout EMEA. Funds can be transferred and received in real-time and MuchBetter's unique commercial model increases operator revenues while its anti-fraud features and use of best in class technology reduces risk.
Exclusive Interview with Elvis Dzombic (Head of Business Development at Sportingtech)
Reading Time:
4
minutes
The year 2017 has seen the launch of many new business and we've seen this especially in the B2B sector. Such is the case of Sportingtech. I have managed to catch up with Elvis Dzombic, who is the Head of Business Development at the company to get an overview about what drives these companies to enter the gambling industry.
We have studied your resume and found that you have help establish many successful businesses. Could you give us some insights into some of the industry brand you have helped create and consolidate?
Elvis: In my previous experience, I have managed to help various companies through different services and products to establish or improve the operations in different markets. It is very important to mention that industry, as we know today, don't depend on individual performances and that successful accomplishments come as a result of joint work at all levels. Having an opportunity to work in such dynamic and creative environments, with partners and clients, generates the additional value that is usually the key to success.
Right now, as Head of Business Development of Sportingtech, I have the chance to get involved in a complete project, which has a platform that combines sports, technology and betting into robust gaming business suite. Pulse is a  multi-management platform packed with risk, content and sportsbook management, with in-depth reporting, powerful CRM and CMS, complete modularity and flexibility in business, design and integrations.
Acting as Head of Business Development at such an interesting company must be demanding, especially reaching from web to retail. What are the main challenges you are facing when working with companies that are entering the online sector and have a land-based background?
Elvis: We are faced with many challenges in today's iGaming market, in the field of development of technological solutions, as well as on performance optimization for these solutions, customer satisfaction, regulatory requirements and many other areas. Identifying all these challenges helps us to continuously develop our platform and adapt it for a worldwide usage.
User experience acquired throughout years in the retail environment is way different from the one that punters get online. Dynamics and accelerations in development of today's industry generally reached new levels of data and content distribution. We at Sportingtech help the clients by using our Multichannel Platform – Pulse and all its components, to have full transparency and flexibility in maintaining that distribution through all the channels.
There are basic differences in the operational process between land-based and online operations and we help to overcome these differences, with an emphasis on the advantages and minimising the potential risks by applying different models within the product itself and accompanied services included in our portfolio. Main distinctions are hidden in significantly different and reduced operating costs when it comes to migration or expansion from land-based to online operations, higher availability and market size, better control of business processes within the entire online network, using the most advanced tools through integration or in-house development. It was completely natural to expect that the development of technology will greatly contribute to the fact that Sports Betting and gaming in general, will find their way to the users at any time and anywhere. We strive to be at the forefront of this progress with the ultimate goal of providing the satisfaction to all the users within the distribution chain.
As a new company in the industry, created by a team with a long-standing proven experience, could you explain what are the key services your company provides for clients and partners?
Elvis: Sportingtech is the new brand in online gaming platform providers for worldwide operations that is gathering many years of international manpower experience. Combining the best common knowledge, experience and practices, I can say that company has a really great potential to take its clients and partners to the next level.
I would outline our core product, Pulse Platform that is a very powerful system which brings great stability, high performances, possibilities for customizations, great tools for managing all the operational activities for bookmakers, casino operators, and a lot more.
Sportsbook and all its modules integrated within Pulse will help operators to successfully trade by providing the most attractive odds on the most attractive and also less attractive Sports events and using the great trading and risk management tools.
If you would have access to crystal ball that project the future, what would the future of the company look like in 1 or 2 years?
Elvis: If we are looking at the near future, I have to tell that we have set the path and strategy for Sportingtech to become the key technology partner for the operators worldwide. It will not be that easy as it sounds and we are happy to face all the challenges on that way. It is important that we have the development focus on constant platform improvements, on its capabilities for easy adaption and usage in all continents while complying with different regulations. Also, integrating the most attractive sports betting content and games of chance is the part of the same plan. Having such a large offering and flexibility will definitely help us and our partners to achieve our targets while expanding our presence in regulated markets. One thing is clear, we are bringing the innovations that will definitely improve this game.
Contact Information
Stephanie Coccoluto Pestana – Sportingtech
Press Relations & Communication Manager
s.coccoluto@sportingtech.com
+351 916 229 594
About Sportingtech
Sportingtech is a gaming platform provider with unrivalled back office for successful online operation. It is a new player on the market established in 2017 with betting industry veterans and experts behind it.
The company, with offices in Portugal, Malta, UK and Uruguay, has world wide operations with access to regulated markets.
For more information, please visit our site or follow us on LinkedIn, Facebook and Twitter.
Exclusive Interview with Piotr Dynowski (Partner and Head of IP, Media, Tech & Comms practice at Bird & Bird's Warsaw Office)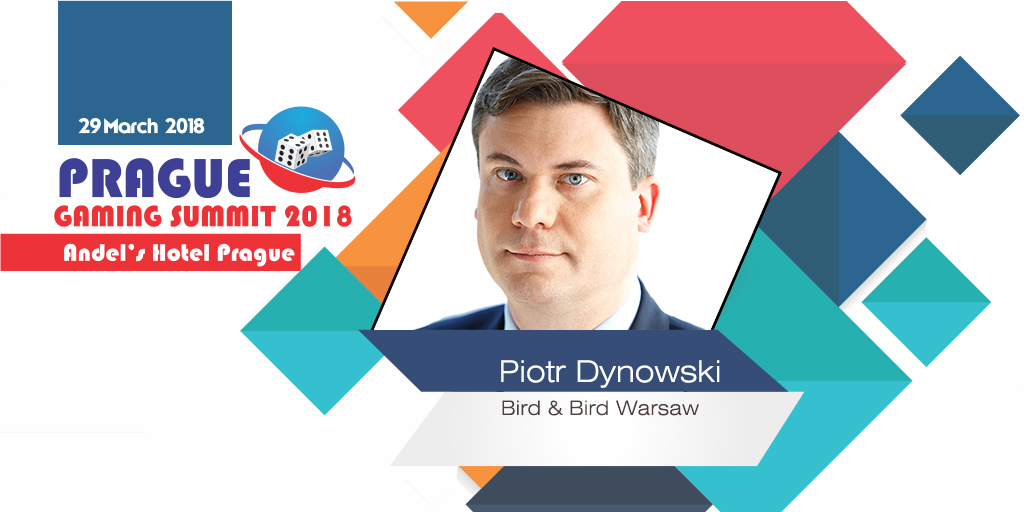 Reading Time:
4
minutes
The Polish gambling industry has been the subject of many major changes, however not all of them are clear for the operators and shareholders.
So, I took advantage of the opportunity to catch up with Piotr Dynowski (Partner and Head of IP, Media, Tech & Comms practice at Bird & Bird's Warsaw Office), who is going to be among the speakers at Prague Gaming Summit 2018 (more details here...), to gain an inside perspective on the Polish gambling market.
I would also like to thank you for following my interview series and for sharing these information with your colleagues and partners. If you would like to be featured in an upcoming interview, please send me an e-mail to reka.szalo@europeangaming.eu and I will happily get back to you!
I would like to thank you for spending time to answer our questions. First I would kindly ask you to shortly introduce yourself.
Piotr: My name is Piotr Dynowski and I'm a partner and head of IP, Media, Tech & Comms practice at Bird & Bird's Warsaw office. For over 10 years now, as part of my practice, I have advised clients on all aspects of gaming law, in particular online gambling and betting, social gaming and e-sports. I advise on licensing regimes, regulatory issues, as well as advertising and provision of B2B services to gambling operators.
What is your personal opinion about the European gambling industry and could you make a comparison with the market that you know better and the European situation in terms of gaming and gambling?
Piotr: Unfortunately, Poland is still one of the most restrictive markets in Europe with respect to gambling and doing business by gambling operators in Poland is still pretty difficult, but apparently the changes to the Polish gambling regulations introduced last year were quite beneficial to the licensed betting operators and helped them almost double their turnover in comparison to the previous years. In general running gambling business, even in the EU, is very difficult as legal regulations differ significantly from country to country, some are very restrictive, others pretty liberal, and it is one of probably very few industry sectors left in the EU that are still completely unharmonised and where it seems the fundamental freedoms on which the EU is based do not really apply. Gambling industry has also to struggle all the time with negative perception by many governments and sometimes also negative image in the society. Generally gambling is still often perceived as something a little doggy and causing a lot of harm to the society despite all the efforts of the industry towards fraud protection, fighting gambling addiction and other important initiatives to prove that it is not a different industry than  any other entertainment industries.
In several Eastern European countries there are significant regulatory changes concerning online gambling. What advise would you give for the operators; which are the most attractive markets?
Piotr: Yes, we have seen recently some major changes to the gambling regulations in several Eastern European countries, but unfortunately most of them did not have too much impact on the situation of the private operators. Either they aimed at expanding and strengthening of the state monopoly like in Poland or Hungary or in theory created new opportunities for private operators to apply for new licences, but in practice turned out to be impossible to complete as in the Czech Republic. It seems that only Romania with its relatively liberal regulation in the region sees a major growth of its gambling market. The next big thing in Europe will most probably be Sweden which after years of strict monopoly will open soon to private operators. Taking into account that already a big number of companies in gambling industry are in fact of Nordic origin, the opening of the Swedish market will create enormous opportunities.
I would like to ask you to speak about the recent updates of the Polish gambling market. What can be expected in 2018 in terms of regulations, changes in this particular industry in Poland?
Piotr: Unfortunately, I'm afraid, there no major changes with respect to gambling regulations in Poland that we can expect in 2018. In my view any major future changes will depend on how successful the new online casino operations of the state monopoly will be, but there are delays with the launch of it, so it will take still some time to see how they are doing. If it is successful, the Polish government will have no incentive to liberalise the regulations and to let the private operators compete with the monopoly. But if it is a failure, they may reconsider whether it is not better to allow private operators to operate more freely and generate revenue for the state from the taxes. The only area where there may potentially be some changes in the foreseeable future is lowering slightly the taxes on gambling in Poland as they are currently very steep and one of the reasons many operators do not even try to apply for a licence here. Such change would certainly be welcome by the industry and could generate some more action on the market.
To hear more about the subject and meet Piotr in person, make sure you register and attend Prague Gaming Summit 2018, held on the 29th of March at Andel's by Vienna House Prague.
Interviewee profile:
Piotr is one of the leading Intellectual Property, patent and IP litigation lawyers in Poland.
Piotr advises on all aspects of gaming law, in particular online gambling and social gaming. His expertise covers licensing regimes, regulatory issues as well as advertising and provision of services such as electronic payments in relation to gambling products.
In 2011, as the Polish expert he participated in the research conducted by Cambridge Health Alliance together with Harvard Medical School and Harvard Law School, investigating associations between European gambling regulations and the actual gambling behavior of players.
In 2011, he represented the two largest European online gambling industry organisations in complaint proceedings against Poland to the European Commission for violation of the EU law by Polish gambling regulations, which resulted in the European Commission launching proceedings concerning violation of the EU law by Poland at the end of 2013 which terminated only in January 2016 after a number changes to the Polish gambling regulations were introduced.
He is a legal expert of the Polish Chamber of Commerce