Exclusive Interview with Mihnea Popescu-Grisogono, Founder and President of Casino Life & Business Magazine
Reading Time:
4
minutes
Our colleague, Szaló Réka managed to interview Mr. Mihnea Popescu-Grisogono who is currently the founder and the President of Casino Life & Business Magazine, the first and the most popular gambling magazine in Romania.
The magazine was two times nominated as "The Best Offline Gambling Magazine" in the world at the International Gaming Awards in London, UK and its Facebook profile has more than 12000 fans. Casino Life & Business Magazine is a media partner to the most important gaming trade fairs in the world including ICE – London, UK or G2E – Las Vegas, USA.
Mr.Popescu-Grisogono organized over 100 international events all over the world out of which more than 30% were dedicated to gaming. Mr. Popescu-Grisogono holds a Master of Science in Aeronautics and a NATO Senior Executive Master and he was elected as "Man Of The Year" by the American Biographical Institute in 2004 and included in the "Who's Who Contemporary" catalogue.
First of all thank you very much for accepting this interview. I would like to ask you to shortly introduce yourself to our readers.
Popescu-Grisogono: I'm 53. I graduated the Airships Faculty and International Economic Relations Academy, both from Bucharest. Afterwards, I also graduated the National Defence College. I have a NATO Senior Executive Master and lots of other qualifications which I'm very proud of. I have a very nice family and I love what I do.
When and why you started working in this industry?
Popescu-Grisogono: I started 11 years ago while thinking where the big money was and how I could reach it. I designed the Casino Life & Business Magazine project from scratch and, year by year, I added some new ideas in order to make it more and more viable and more and more useful.
Which were the most difficult periods in your career and what do you consider your personal success?
Popescu-Grisogono: It is hard to say. But looking into the past I think the most difficult period was 8 years ago when I suffered a heart attack. While I was in the hospital a couple of my employees tried to steal my business and started another magazine using our database, our clients and everything. What is more, they interrupted all our contracts. My personal success is that I have survived both the heart attack and my employees' attack.
As the founder and the President of Casino Life & Business Magazine, the most popular gambling magazine and the organizer of several international events what is your opinion about the gambling industry in general in Europe and particularly in Romania?
Popescu-Grisogono: I think the gambling industry suffers a lot. Even it is one of the most efficient industries, making all governments rich; it is used like a scapegoat. During elections usually everybody blames it. Afterwards everybody wants to get as much as they can out of it. The same goes for Romania.
What are the major problems, challenges this industry in Romania has to face and what solutions would you suggest for these problems?
Popescu-Grisogono: In this moment Romanian has one of the best gaming legislations in the world. The only problem for Romania is that the people are not rich enough. This leads us to the core: on one hand they can not play as much as they would want to and on the other hand the players want to get rich out of gambling. Gambling is for fun not for getting rich – this is very hard to understand by some.
Also, I'm sure some investors will say that taxes are very high which I totally disagree. If you want to take high advantages from this industry you also have to pay at the same level.
I don't want to give any suggestions. We are a media vehicle and we want to keep it that way. There are a lot of consultants ready to give suggestions.
What do you think about the future of the Eastern European gambling industry, especially focusing on the markets you have more experience in?
Popescu-Grisogono: There are more points that have to be touched; and not only for the Eastern European countries. One is that all the countries should give full permission to gambling. Gambling is in the human nature. No one can stop it. So, if one country will try to stop or limit it, the players will go underground and the industry will become also dangerous. Another thing is that the investors should try to understand the changes which happen in today's industry: the mixture between the land-based and the online gambling. Another point is linked to the legislations and regulations. My opinion is that countries should try to relax the regulations and this way they would collect more money out of this business. Last but not least there are the responsible gambling projects. Each country should have something like this.
What upcoming events is the company focusing on nowadays and how prepared is the company for these events?
Popescu-Grisogono: We live out of our new project so, we are ready to perform. We think on projects which are more and more useful to our readers and to our partners. We also propose to our partners news projects and new ideas, tailor-made for them. If they develop we will develop. It is a win-win situation.
Tell us please about the future plans, projects of Casino Life & Business Magazine.
Popescu-Grisogono: The market is global. So, this is our goal; to play in the first league. We started with media partnerships all over the world. After that we start granting the Casino International Awards at ICE. These days we are launching a TV channel, just for gambling events. In the near future we will be involving in international projects. But, most important: we will preserve our high quality products because only having high standards one can succeed.
What can you tell us about your readers? Which are the most popular topics they are interested in, and do you have a permanent communication with your readers? Do you consider this important?
Popescu-Grisogono: Our readers are smarter then others. They believe in us and we treat them well. We ask them 4-5 times a year about their opinion for the Awards Gala (local or international) and we value their answers. We do not cheat on them and they are loyal to us. Actually they are our most valuable asset. We have a drop box were they can leave their suggestions and we keep a permanent contact with them.
Who is your favorite actor or actress?
Popescu-Grisogono: Richard Gere and Salma Hayek
Where would you travel the most in Central Europe?
Popescu-Grisogono: Unfortunately Central Europe is not my favorite place to travel to. I prefer exotic destinations.
What is your hobby?
Popescu-Grisogono: Driving, gardening and above all Philosophy.
Ukrainian Experts Analyse New Gambling Bill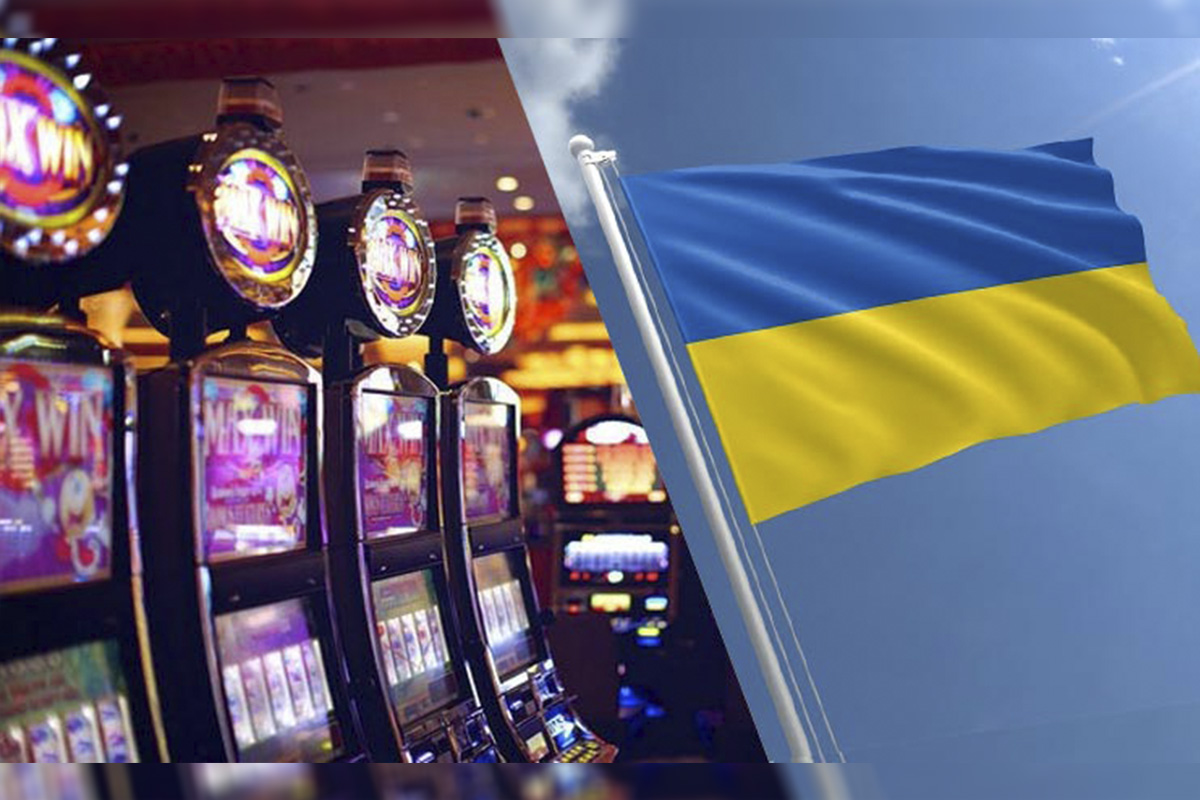 Reading Time:
1
minute
Former state assignees of the AMCU Agia Zagrebelskaya and journalist Yuri Nikolov have analysed the new gambling bill.
According to Yuri Nikolov, it seems that the government's bill on gambling was written by certain business groups and bookmakers particularly.
"The bill provides that slot machines should go to hotels. It's super, actually. Yes, of course, there will be questions – what can be called a hotel? In any case, there are less hotels in Kyiv than slot machine halls today. Limiting gambling to hotels only is a good in principle, but bookmakers are officially allowed to create 320 bet points in Kyiv. That is, bookmakers are allowed to get minimum 300 points. I try to just understand how we are going to remove gambling from streets? And I don't see," Nikolov said.
"The danger is casinos and slot machines. Everything else: lottery and betting is absolutely normal gambling. But what we mean by bookmakers. Bookmaking is betting on sports. If we talk about betting on virtual events, in my opinion, this has little to do with bookmaking. What is the problem today? I'm saying this to everyone that if such a model is introduced by the state now, it will allow casino gambling masked as a betting activity," Agia Zagrebelskaya said.
BF Games awarded Romanian online licence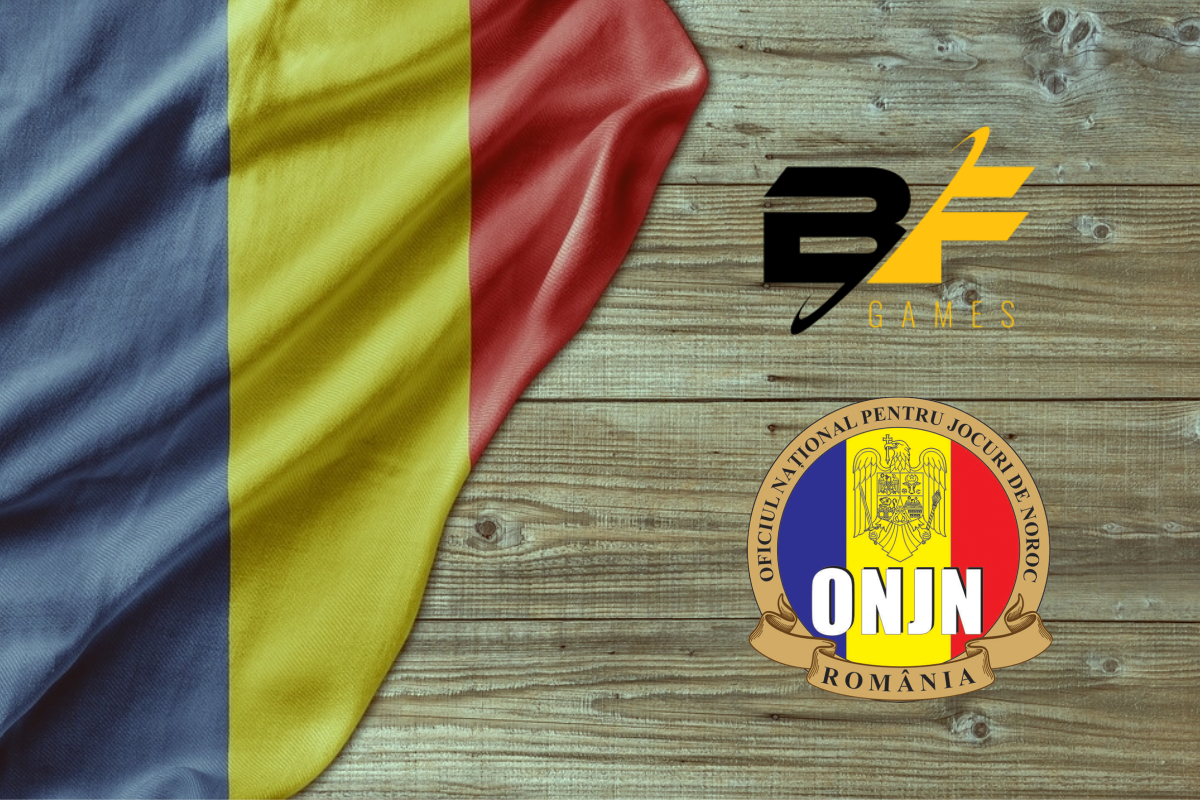 Reading Time:
1
minute
Creative development studio BF Games has been awarded a Romanian supplier licence, enabling it to provide its portfolio to the country's online operators for the first time, following a successful period of offering its land-based slot machines in the country.
Licensed online operators across Romania can now enjoy full access to BF Games' slot collection, including new titles such as Book of Goods and Ramses Rising, as well as popular classics Bonnie & Clyde, Crystal Mania and Stunning Hot.
BF Games' own Remote Gaming Server distributes content directly to operators, ensuring seamless integration and speed to market.
Both suppliers and operators are required to obtain a licence in Romania, where online gambling has been legal since 2016. BF Games' Class II licence issued by the Romanian gambling regulator (ONJN) enables it to sign strategic partnership with certified operators and supply its content to Romanian players.
BF Games has already seen a lot of interest from licensees in the market and is expected to announce partnership deals shortly.
The studio already holds online licences in Malta, the UK and Latvia, as well as a land-based gaming permit in Montenegro.
Piotr Szpoton, CEO at BF Games, said: "We are always looking to extend our reach and as Romania is a mature market, obtaining a new licence here demonstrates our confidence in the market as well as our products.
"Three years ago, we entered the Romanian land-based market offering our slot-machines through and exclusive partnership, and after seeing the positive results and the interests in our offering, we decided to enter the online vertical as well."
Gamingtec CMO attended MAC 19 Kyiv Affiliate Conference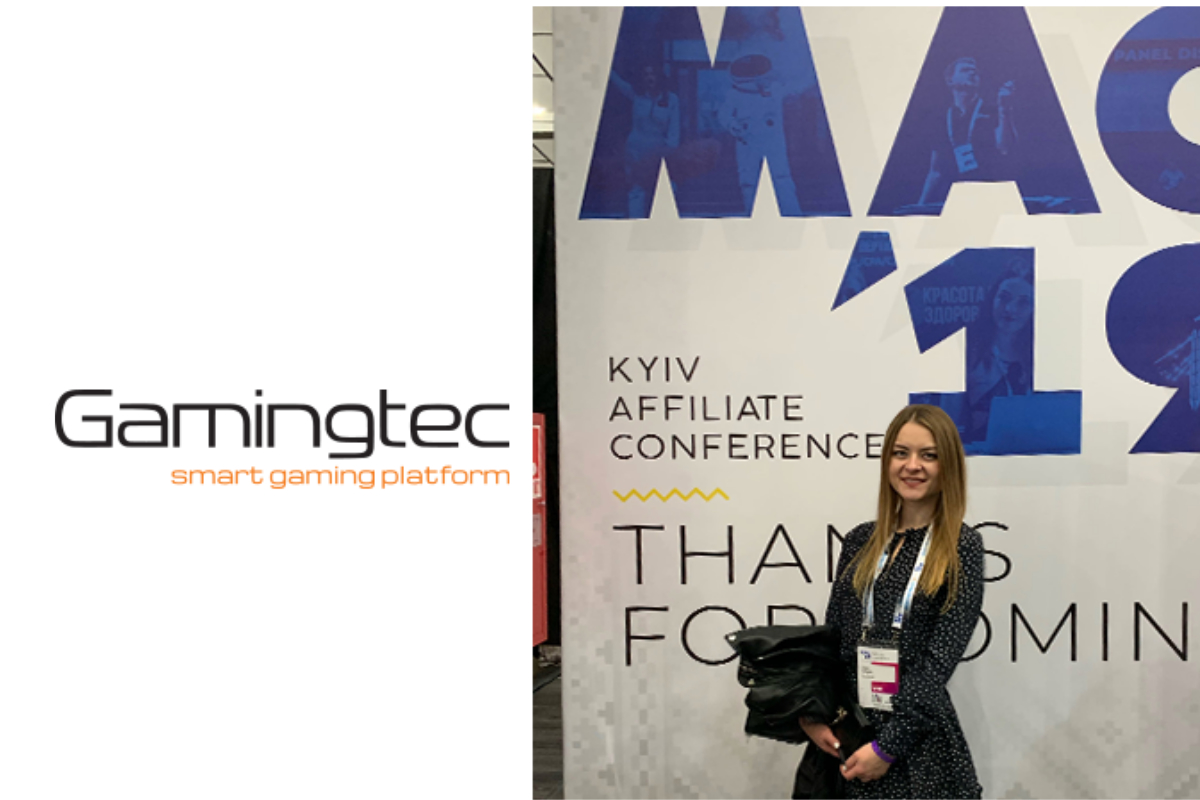 Reading Time:
2
minutes
The Gamingtec marketing team attended the MAC 19 Kyiv Affiliate Conference, which took place in the Ukrainian capital on the 10th October. The event brought together representatives of leading companies in the iGaming industry, media buyers and affiliates, and provided great networking opportunities to all participants.
The conference was devoted to such topics as targeting and running traffic from social media, media buying with minimal resources, working with unpopular GEOs, etc. More than 2,000 attendants took part. Olga Stoyan, Chief Marketing Officer (CMO) of Gamingtec, commended the organisation of the event and said the conference satisfied her expectations. In her own words:
It is very important for us to keep up with trends in affiliate marketing. We need to optimize a conversion funnel on our platform and we expect affiliate marketing to help us with it. End customers attracted by affiliates pass several main stages: registration, playing, money withdrawal. Thus, we should optimize UX and UI for all the core components: user-friendly registration forms, customized display of the games, and a huge variety of payment systems integrated into our platform. Collaborating with affiliates on such conferences, we learn what may kill traffic conversion and which types of sales funnels are the most productive.
The Gamingtec CMO added:
Instead of theory of marketing, this conference focused rather on best practices, user experience and case studies. Specialists who generate traffic on an everyday basis shared their insights. Most of them were talking about social media, messengers and mobile applications, because 80% of players use mobile devices, according to statistics.
It is important to meet potential partners in person in the iGaming industry. International conferences inspire confidence and provide lots of opportunities for collaboration and networking. Stoyan stated, 'I was impressed by the level of MAC 19. The event was well-organized, exhibition and market zones were prepared carefully'.