China to foster gambling on Hainan island – China's Hawaii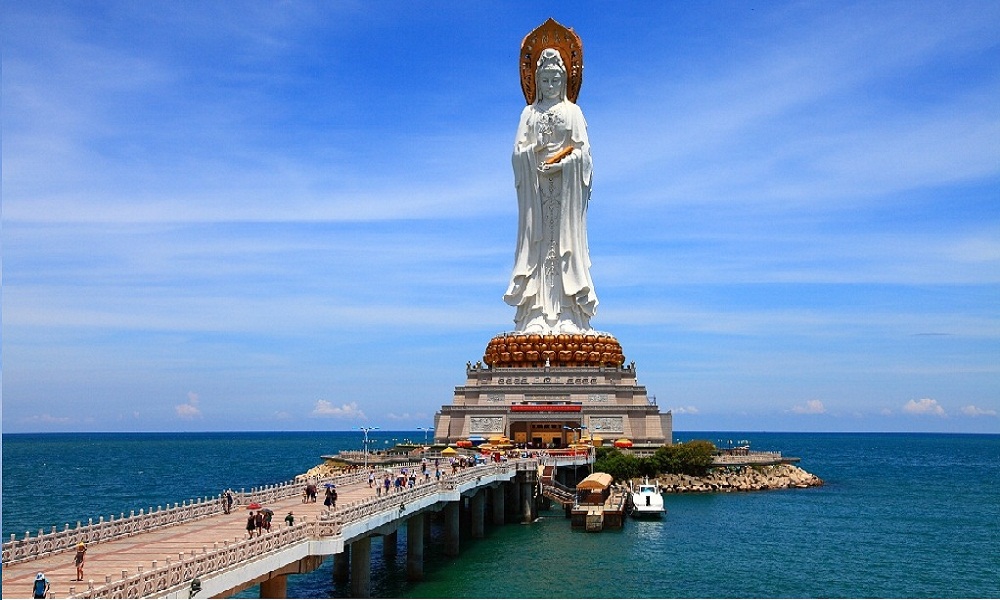 Reading Time:
4
minutes
China to approve gambling on Hainan Island. With regard to this step, the nation is in the process of drafting a proposal. According to the people's perspective, it would be an unparalleled initiative that could mould and fashion gaming in the Chinese territory and foster the economy of a strategic southern province.
Owing to privacy and sensitivity of the information some people who wish to remain anonymous disclosed the Government agencies under a party reform group headed by President Xi Jinping are contemplating the approval of online gaming, and lottery or sports betting in Hainan. The proposal which is still in an elementary stage holds the potential to make way for physical casinos over the long term. Two people stated: China currently bans gambling and casinos on the mainland.
As added by two people the proposal incorporates a huge plan including relaxing visa rules and building a new airport to allure more foreign tourists to Hainan. This comes as the province faces a fiscal deficit and contends with the debt woes of HNA Group Co., it is the biggest conglomerate, encountering pressure from creditors after a global acquisition spree.
An index of Macau casino stocks tumbled on the news. Sands China Ltd. and MGM China Holdings Ltd. dropped as much as 6 per cent, and Wynn Macau Ltd. fell as much as 6.7 per cent.
Sam Chi Yung, a Hong Kong-based strategist with South China Financial Holdings Ltd stated: "I think investors were shocked – I'm a bit surprised. It is difficult to say what the impact will be on their profits as it all depends on China's policy and how they arrange the license. But what's sure is that people going to Macau to gamble will drop."
Hainan, which is roughly the size of Switzerland, is often referred to as China's Hawaii owing to its beautiful beaches. It also serves as a jumping off point for Chinese naval and air force patrols in the South China Sea.
The people did not state their opinions on what laws need to change or the timeframe for its execution. As said by two people the Provincial officials were preparing for a possible visit by President Xi in the coming months to foster the island. That trip would start off events marking the 40th anniversary of China's embrace of foreign investment under Deng Xiaoping. The Hainan plan would mark a dramatic shift in China's approach towards gambling and could directly threaten the $33 billion casino industry in Macau – the world's largest gaming hub with revenues five times larger than Las Vegas. Macau has been shifting to attract Chinese tourists and families to the territory, which is the same market that Hainan currently draws.
China's leaders have agreed to build a new international airport in the area of Dongfang city on Hainan's western coast, according to the people familiar with the situation, who did not share more specifics on plans to ease visa requirements. The island now has three international airports, all located on the eastern coast.
The State Council Information Office, which represents the central government, referred questions to provincial officials. Faxed questions to the Hainan government were not immediately answered.
China bans gambling everywhere except Macau, a former Portuguese colony, and Hong Kong, which was once ruled by Britain. Currently, it is against the law to open casinos, organise gambling, profit from gambling, set up online betting websites and market overseas casinos to Chinese citizens. It is also illegal to sell lottery tickets without approval from the Chinese government.
Allowing gaming on the mainland would be one way for Chinese authorities to limit capital outflows and ensure gaming revenue benefits the provincial economy.
Mr Xi's corruption crackdown in 2014 sent Macau gaming revenue into a slump for more than two years, prompting it to become a more family-friendly destination to target leisure gamblers and tourists. About 70 per cent of Macau visitors are from mainland China.
Chinese authorities have also cracked down on gambling-related activities. More than 10 employees of Australia-based Crown Resorts Ltd., controlled by billionaire James Packer, were arrested in 2016 and sentenced to months in jail for illegally promoting gaming.
Although gambling is illegal throughout China, the concept is not new to Hainan. The State Council encouraged Hainan to "explore a betting-type sports lottery" in 2009 guidelines to turn it into an international tourism island.
A casino bar with baccarat tables opened in the resort town of Sanya in 2012 where players earned points they could trade for accommodation and shopping, according to a Reuters report. It was shut down shortly after the report. The owner, Zhang Baoquan, told Reuters the government monitored the casino to test the market.
While China is the world's biggest tourism spender, it has had a tougher time attracting travellers from abroad: In 2016, it drew 31 million visitors, less than half of the number welcomed by the US.
China has already poured billions of dollars into new highways, high-speed railways and other projects in Hainan, attracting prominent chains such as Hilton, Westin and St. Regis. Still, Hainan took in far fewer overseas visitors than other premier Asian tourist destinations such as Bali, Phuket or Jeju in South Korea.
Chinese officials have shown a particular interest in Hainan in recent months, suggesting a coordinated effort to promote the island.
Vice Premier Liu Yandong urged local leaders to work to attract international tourists during a Jan 13 visit.
Foreign Minister Wang Yi is scheduled to address an event on Friday in Beijing on "presenting Hainan province."
One hurdle is the state of conglomerate HNA, which owns the province's airline and two of its airports. HNA told major creditors and provincial government officials last week that it expects a potential shortfall of at least 15 billion yuan (S$3.14 billion) in the first quarter, Bloomberg News reported Tuesday, citing people with knowledge of the matter said.
Companies linked to HNA secured 7.8 billion yuan in long-term loans from Chinese banks to finance an expansion project in Meilan Airport in Hainan, according to a filing with the Hong Kong stock exchange late Thursday. Half of the loan will be allocated to HNA Infrastructure Co. and the other half to Haikou Meilan International Airport Co., with the loan being guaranteed by HNA Holding Group.
The Original – BMM Testlabs to Exhibit at MGS 2019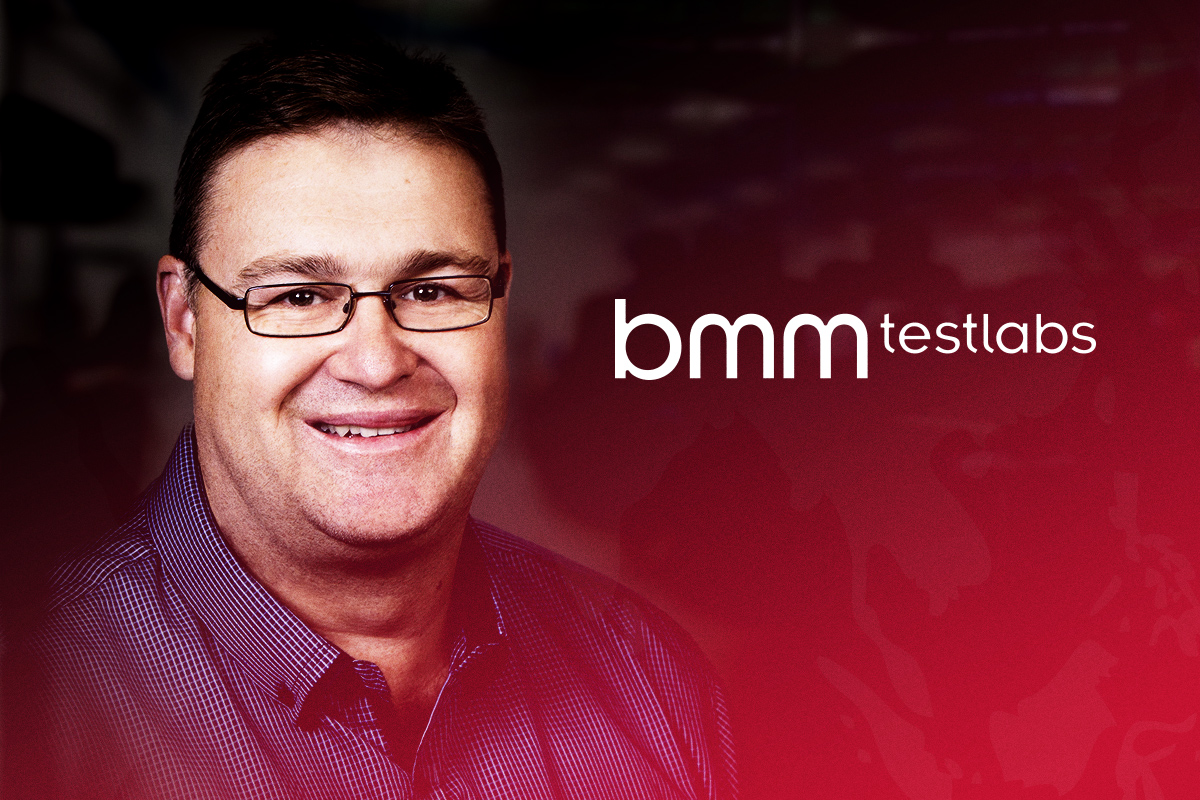 Reading Time:
< 1
minute
BMM Testlabs, the world's original gaming test lab and product compliance consultancy, is pleased to participate at MGS 2019 in Macau from November 12-14.
EVP and General Manager, Asia Pacific and Africa, Kirk White commented, "BMM has seen extraordinary growth across the Asian Pacific region. In turn, we've grown our team and technical resources to support quicker certification times and increased market coverage to provide unparalleled guidance and support to manufacturers, operators and regulators alike. While BMM's landbase and online product testing continue to drive our business, we are excited with the demand for our systems testing services from casinos, online, sports betting, lotteries and bingo systems suppliers. In addition, we are proud to continue our partnership with MPI for training and education in IT and gaming for locals."
VP, Business Development, Asia, Jeffrey Fong added, "Our top priority is maintaining the highest level of independent quality testing in the world, assisting regulators, manufacturers and operators in every gaming sector and every regulated market to achieve their respective goals. We are looking forward to meeting and consulting with our gaming partners and industry professions during the MGS to discuss our testing solutions and learn about their product roadmaps for 2020 and beyond. We encourage all attendees to stop by booth AN29 to learn more about our world-class services."
Visa Travelcard, Wirex Brings Borderless Payments To APAC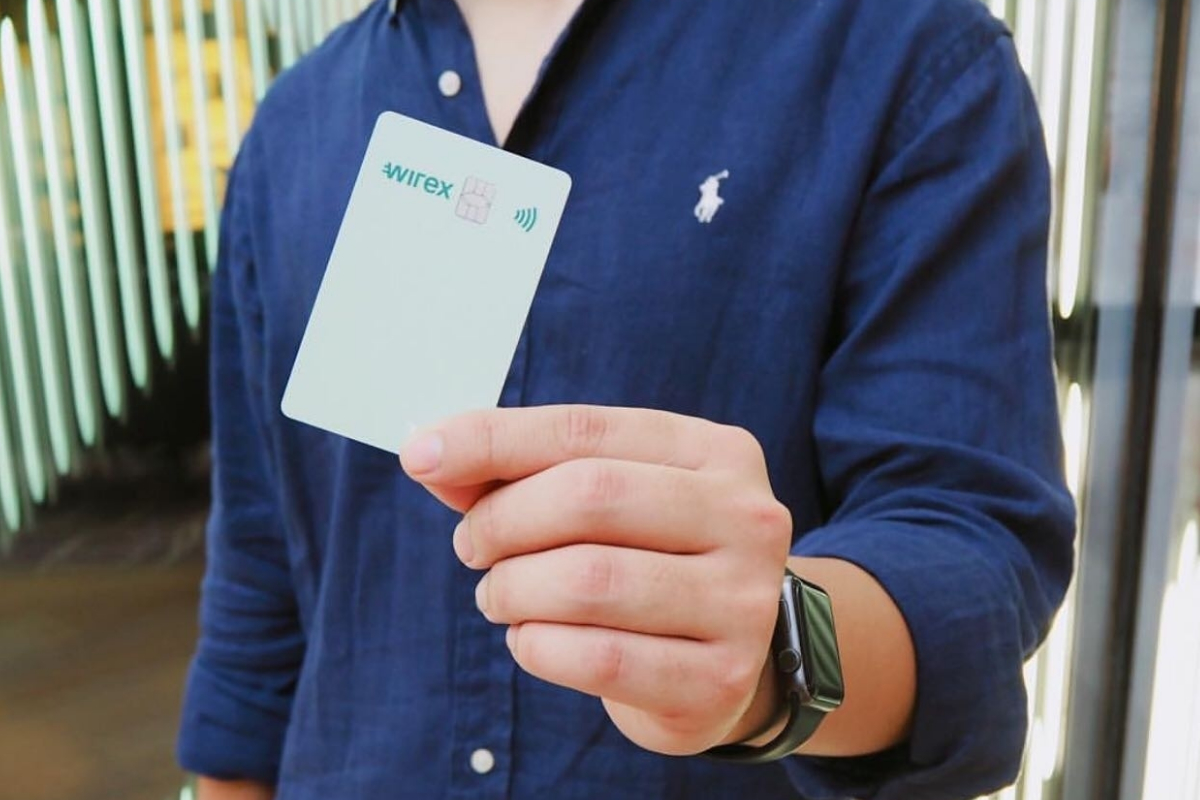 Reading Time:
3
minutes
Next-gen Wirex Visa Travelcard set to transform APAC's US$800 billion payments industry
Leading borderless payment platform Wirex announced the launch of a brand new next-generation Wirex Visa Travelcard at the Singapore FinTech Festival today. The multicurrency travel card will empower customers across the APAC region to seamlessly spend multiple crypto and fiat currencies, and earn crypto rewards wherever they travel. All cryptocurrency exchanges to legal tender fiat currency takes place before users transact on the Visa network.
Compatible with more than 150 currencies, the Wirex Visa Travelcard enables customers to link multiple fiat currencies, avoiding costly exchange fees during travel. Wirex card holders can pay their way at 54 million outlets around the world – anywhere Visa is accepted and free international ATM withdrawals. It also offers rewards customers with up to 1.5% back in Bitcoin on all in-store purchases through its first in the world Cryptoback™ programme.
Pavel Matveev, Wirex co-founder and CEO, said, "We're delighted to be able to offer the full Wirex experience and empower customers across APAC to take control of their crypto and traditional currency. This unparalleled functionality and versatility makes the Wirex Visa Travelcard the perfect travel companion, whether customers are travelling abroad for business or leisure."
The launch of the Wirex Visa Travelcard is part of a general expansion of Wirex services for customers in the region, which includes 19 secure, cold-storage traditional and cryptocurrency accounts, including USD, SGD, AUD, JPY, EUR, GBP, BTC and ETH among many others and access to industry-best OTC and interbank rates for crypto and traditional currency exchange. To allow as many people as possible to experience the Wirex Visa Travelcard and gain exposure to its innovative services, Wirex is removing fees, including account management and traditional currency exchange fees, for a limited period.
"We have witnessed an explosion in demand for hybrid fiat and crypto-enabled banking alternatives in APAC, where people need payments redesigned for the future, allowing them to unlock the value of their different currencies," Pavel added. "The evolution of Wirex's offering in APAC represents more than just the next stage in the platform's growth strategy; it is a tangible example of our mission to provide a genuine alternative to conventional financial services by connecting traditional and digital ecosystems on one borderless payment platform."
Since its creation in 2015, Wirex has established itself as a true pioneer in the payments industry with a number of innovative, world-first products to its name. It launched the first Visa card that allowed customers to convert and spend their cryptocurrency in the real world, and will soon release a revolutionary selection of fiat-backed stablecoins. Wirex is also known for its track record in business integrity and consumer protection, as it is one of only three cryptocurrency-enabled companies in the world to be granted a UK FCA e-money licence (No: 902025).
The Singapore FinTech Festival runs from the 11th to the 13th of November – you can find Wirex in Hall 4 at booth 4F29. The booth will include live registration for card services, and the first 2000 people to register with Wirex, order and activate their card will receive 20 Nano, one of the most popular altcoins in the APAC region.
About Wirex:
Wirex gives its customers the power to use their money, their way. By connecting traditional and new digital ecosystems on one borderless payment platform, Wirex provides an alternative to conventional financial institutions and empowers retail and corporate customers to buy, exchange, and pay using fiat and cryptocurrency. The company has over 3 million customers across 130 countries and has processed more than US$2.6 billion in transactions to date.
PartnerMatrix to power AsianLogic's Dafabet and Nextbet brands with agent system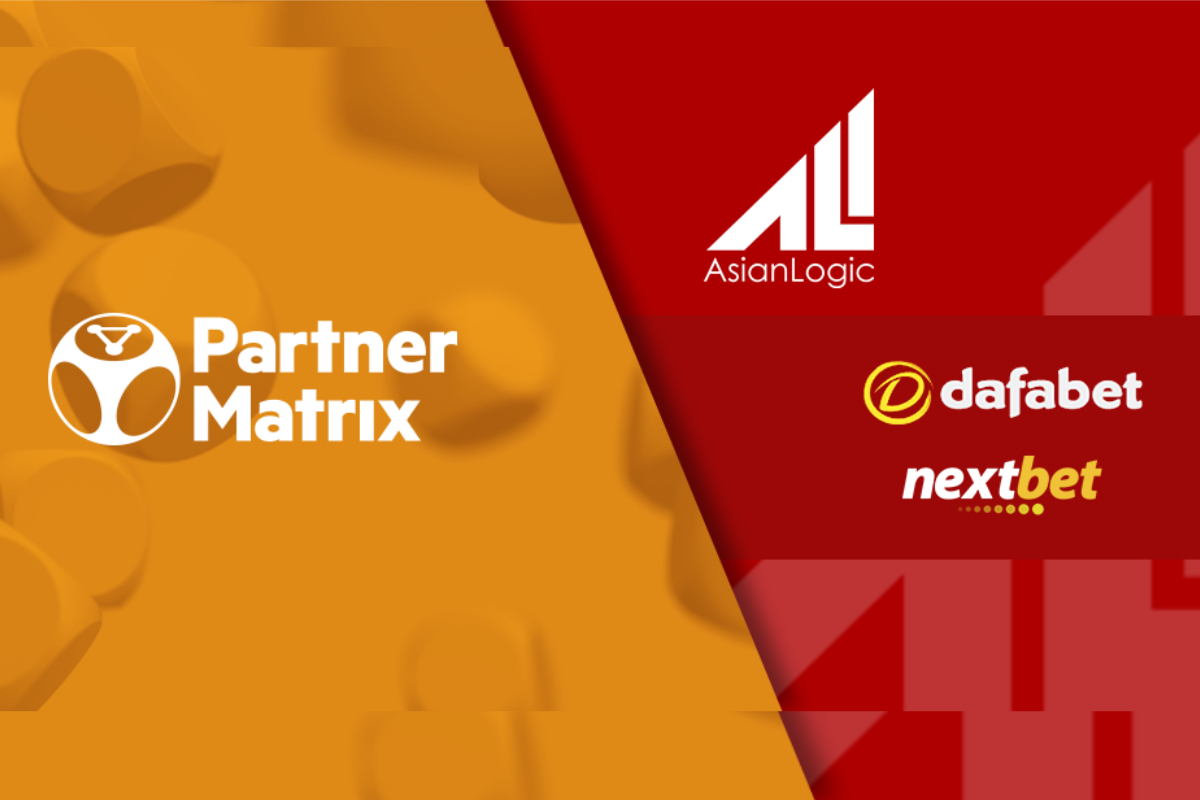 Reading Time:
2
minutes
EveryMatrix is thrilled to announce a new partnership with AsianLogic to power two of their established sports betting brands – Dafabet and Nextbet – with a powerful and robust agent system. AsianLogic will employ PartnerMatrix solution to acquire offline players and expand their customer base.
Part of EveryMatrix Group, PartnerMatrix's agent system enables bookmakers and casino operators to create easy to manage agent networks worldwide. The system allows the creation of multi-level structures of agents and can be tweaked according to the operators' needs. AsianLogic will withhold control over the incoming bets while managing the network by employing real-time risk data.
Nikos Diakoumopoulos, AsianLogic Marketing Director, comments: "We are delighted to be working together with EveryMatrix, a company with great expertise in the industry. We are confident that our partnership together will be a greatly successful one."
Levon Nikoghosyan, PartnerMatrix CEO, adds: "AsianLogic is one of the largest private operators in Asia and is highly respected within the industry. Signing with AsianLogic to cater for two of their biggest brands, Dafabet and Nextbet, is an important win for our team and we are proud to see large operators entrusting our software and the management of their valuable agent networks.
"With the PartnerMatrix Agents System, our clients can create an easy-to-manage agent network with little efforts and resources. Sportsbook and casino operators worldwide can assign agents to promote their business while keeping complete transparency and control over incoming bets."
PartnerMatrix's solution is built on two pillars, agent system and affiliate management software, and is currently used by over 80 operators to reach over 33,000 affiliates and 7 million players. EveryMatrix is among the few companies in the world to provide through PartnerMatrix a complete affiliate marketing and agent management system as a unified stand-alone solution.
About AsianLogic:
AsianLogic Limited  is a market leader in the online and land-based gaming industry in the Asia Pacific region. The company has a portfolio of long-established and successful online brands, many of which have been operating for ten years or more. The company currently employs over 1,000 people.
Dafabet has been present on the Asia Pacific market since 2004 and the brand is firmly established as one of the leading companies at the forefront of investments and developments within the Asian gaming market.
About EveryMatrix:
EveryMatrix delivers a modular and API driven product suite including a market-leading one-stop shop casino content aggregator and integration platform, a cross-product bonusing engine, a fully managed sportsbook and sport data services, a stand-alone payment processing product, and a multi-brand affiliate/agent management system.
To offer the services required by operators, the EveryMatrix products work together as an entire platform or independently and can be easily integrated with existing platforms to accommodate different types of clients from bookmakers to lotteries and, from existing large operations to newcomers. Learn more at www.everymatrix.com.