Yggdrasil Gaming Q4 2017 Update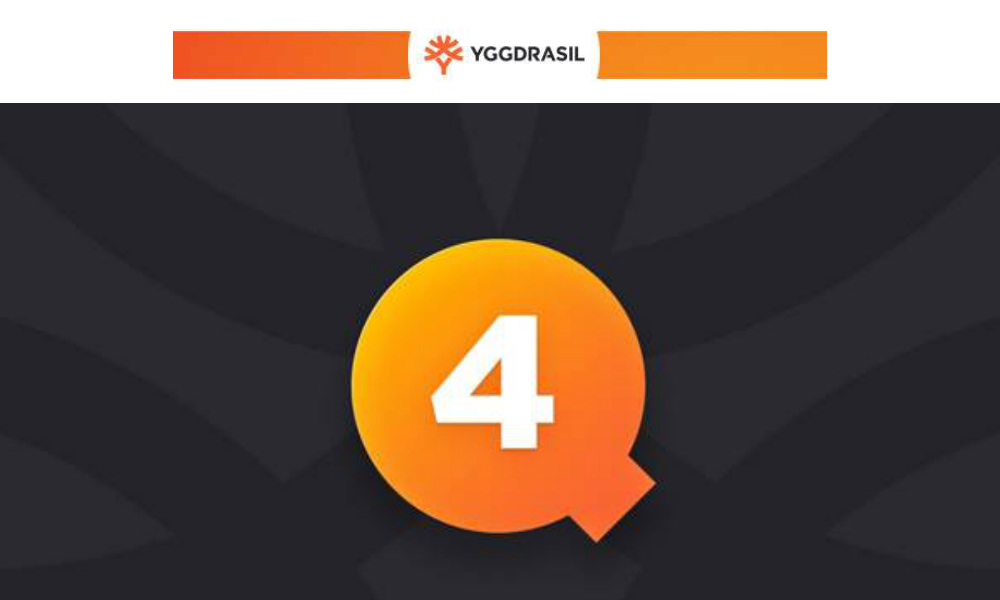 Reading Time:
3
minutes
Q4 highlights
Revenues for the period increased by 61% to MSEK 51.2 (Q4 2016: 31.8)
EBITDA for the period increased to MSEK 21.5 (13.2), yielding a margin of 42%
EBIT for the period increased to MSEK 17.5 (9.3), yielding a margin of 34%
Number of player transactions (rounds) increased by 87% to 1,184 million
Mobile gaming is now 59% of total gross game win
Six new licence agreements were signed, including Pinnacle, Tabcorp, Rank Group and Snaitech
Announced plans to enter the Danish market through deals with Jackpotjoy Group, Danske Spil/Bwin.dk and LeoVegas
Two new games were released: Pumpkin Smash and Reptoids
Announced plans to enter a new product vertical, bingo
Launched EUR 500,000 Christmas Calendar campaign for operators
Two jackpots dropped – EUR 3.48m for Joker Millions and EUR 1.12m for Empire Fortune
2017 Full Year Highlights
Revenues increased by 95% to MSEK 169.1 (2016: 86.9)
EBITDA improved significantly and amounted to MSEK 71.5 (2016: MSEK 40.1), yielding a margin of 42%
EBIT amounted to MSEK 58.8 (2016: MSEK 27.4), yielding a margin of 35%
Released 11 new network games and one operator exclusive game
Signed 40 licence agreements
Announced entry into the Italian market
Won Slot Provider of the Year at the 2017 EGR B2B Awards and Innovator Supplier of the Year at the 2017 International Gaming Awards
Revamped technical platform iSENSE2.0+
Launched a new game mechanic, Fusion Realms, with the game Jungle Books
Launched new business development initiative – Yggdrasil Dragons
Notable events after the quarter
Named Innovator Supplier of the Year at the International Gaming Awards 2018
Launched new game, Ozwin's Jackpots
Jackpot of EUR 1.9m fell on Joker Millions
Signed two new operators, including Bet25.dk
Announced plans to enter into the Spanish market through a deal with GVC
Announced plan to launch table games product
Exhibited at Europe's largest B2B igaming event in London, ICE Totally Gaming, where the third instalment in the successful "Vikings" series was announced
Comment from Fredrik Elmqvist, CEO of Yggdrasil:
"Looking back at 2017, it has been yet another landmark year for Yggdrasil. Revenue for the year grew to MSEK 169.1, while full year operating profit was up 35 percent to MSEK 58.8. These fantastic results were only possible because of the team we have assembled, and the support of our customers.
The fourth quarter saw us launch our biggest ever marketing campaign, a Christmas Calendar with a prize pool of EUR 500,000. The campaign featured different tournaments, cash races and missions that all utilised our award-winning BOOST™ in-game promotional tools. The campaign meant Yggdrasil processed the highest number of rounds in its history, and we delivered this without any issues because of the dedication of our team.
The fourth quarter was also a busy one from the perspective of new customers, whether that be signing operators or integrating and pushing existing ones live. During Q4 we saw an increase in customers in Italy, and the signing of new and existing customers for another new regulated market for Yggdrasil, Denmark. Our first customers went live in Denmark in February, and we will do a full launch in the country in Q2.
We also used the quarter to expand our product offering beyond slots. In December, we announced news that we would enter the bingo vertical with an innovative new product that will bring a fresh dimension to the sector. Our bingo product is developed from a mobile-first perspective and includes a number of industry-first features. We continue to lead the way on mobile, and during the fourth quarter mobile game win was up to 59 percent.
There have been more slots releases as well, with Reptoids and Pumpkin Smash both going live, while we also released a previously exclusive game, Orient Express, to all customers.
This level of activity has required a further expansion to the team. We welcomed 26 new people to the Yggdrasil family during Q4, taking our team up to 191 people. This process continues, and with that in mind I am delighted to welcome our first HR director, Johan Hedlund, who brings with him vast experience from the likes of IKEA. He will bring valuable knowledge about leadership and HR to Yggdrasil. We now have a complete senior management team passionate to steer company towards further victories.
It has been a remarkable 12 months, but I am even more excited about the possibilities and opportunities that lay ahead in 2018. We have a world-class team, an industry-leading product set and the best customers in the business, and we will be building upon this throughout the year and beyond."
/ Fredrik Elmqvist
PlayChip Listing Confirmed on Independent Reserve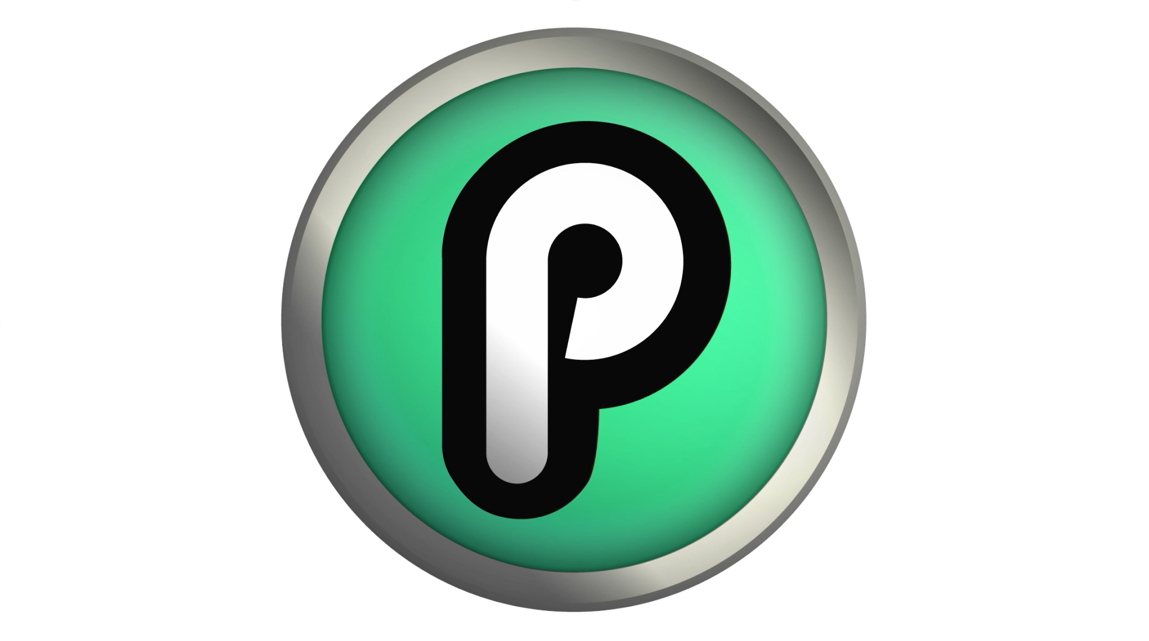 Reading Time:
2
minutes
The PlayChip Foundation has announced the listing of its PlayChip token on Independent Reserve, Australia's first regulated cryptocurrency exchange.
PlayChip will be the first Australian ERC20 token and first gaming token to be listed on Independent Reserve. The token will be paired with three fiat currencies – AUD, USD and NZD, allowing for users of the PlayChip to convert directly from the token into cash following the winning and withdrawal of tokens.
The listing has been scheduled for January 2019, with a firm date to be announced prior to the end of this year.
The PlayChip will serve as a utility token at the core of an online gaming ecosystem that already consists of eight platforms. The ecosystem supports a user base of over 1,000,000 in over 70 different nations, and is on track to turn over a combined US$430m per annum.
The listing of the PlayChip by Independent Reserve is a nod to the strength of the project despite 2018 considered as a difficult year for cryptos. The Q3 report from evaluation agency ICO Rating showed that over half of the Q3 token sales in 2018 failed to raise $100,000, with only 4% going on to receive exchange listings.
The third listing announcement for the budding token before going live was hailed by PlayChip Foundation board member Daniel Simic.
"We are very pleased to strike such a crucial partnership with such a highly regarded exchange," he said.
"Our token holders have been very vocal about their wish to minimise the steps required from converting their PlayChip tokens for cash. The process can be quite difficult for those new to crypto so it is fantastic that this process can be simplified for them."
Independent Reserve COO Lasanka Perera noted the strength of the project and its capacity to improve the transparency and efficiency of online gaming.
"We are very pleased to list the PlayChip token on our exchange platform," he said.
"The project has been a shining light in the token market this year. We are confident the solid business foundation behind this project will allow for it to become a highly recognisable brand in both the crypto and online gaming markets."
PlayChip's stated mission is to deliver the world's biggest incentivised, blockchain-enabled sports community and gaming ecosystem. The project has received recognition throughout 2018 as the recipient of the Draper Hero's Choice Award at the Blockchain Economic Forum in San Francisco, and was also a finalist in Token Match's Whale Tank Event featured on CNBC's Crypto Trader program.
About Independent Reserve
Established in 2013, Independent Reserve is an Australia's first institutional grade cryptocurrency exchange with an orderbook enabling Australian and NZ clients to securely trade, invest and hold digital currencies.
About PlayChip
PlayChip is the Universal Gaming Token for sports betting, gaming, fantasy sports, and eSports, at the centre of an incentivised, blockchain-enabled sports community and gaming ecosystem. The PlayChip Ecosystem consists of eight partner platforms with more than a million users across over 70 countries. The PlayChip ecosystem is designed to be secure, scalable, simple to use, and fun, as well as include features to incorporate provable fairness into PlayChip transactions and the partnered gaming platforms, making it the gaming token of choice around the globe.
For more information, please visit: https://www.playchip.global/ or read the PlayChip Whitepaper: https://www.playchip.global/wp-content/uploads/2018/08/PlayChip-Technical-Whitepaper.pdf
A Sure Bet: Cruise Ship Casinos Pay Off with Jackpots, Friends and Making Guests Feel at Home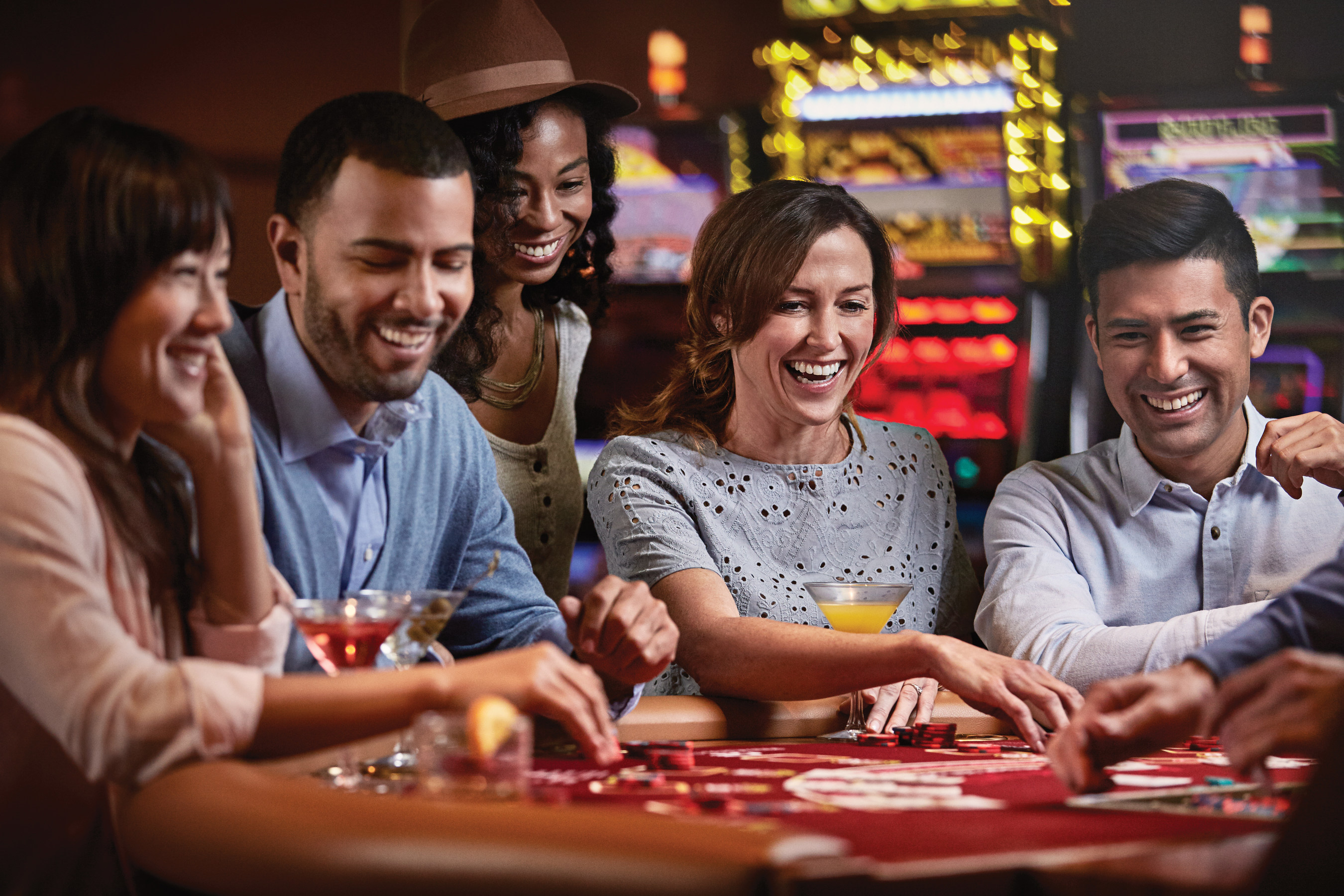 Reading Time:
4
minutes
When Texan Glenda Ostrokol gets on a ship she has a plan: Get to the casino as soon as it opens. She does not gamble on land. But in cruise ship casinos, she's a big player, and receives all the perks that go along with that status.
"Carnival Cruise Line just makes it so much fun," Ostrokol says. "I do love slot machines, and I play them all. And the casino team takes really good care of me."
David Simpson of Leesburg, Fla., says arriving at a ship casino is akin to coming home. He and fellow Carnival Cruise Line players communicate through a dedicated Casino Fan Facebook page.
"We go in there and meet other friends we cruise with from all over the U.S.," Simpson says. "There's always somebody we know, people from Texas, Idaho, North Carolina. And there's not a ship that we go on that we don't know the casino team."
Unlike with casinos on land, cruise guests are typically on board for a week or more, time for relationships to develop.
"We offer them a warm and friendly environment where they can interact with fellow cruisers," says Marty Goldman, senior vice president of global casino operations for Carnival Corporation. "And we have an engaging casino team that takes the time to understand guest needs. We want to ensure that we are different from a typical casino in that way."
Since joining Carnival Corporation from Caesars Entertainment in 2012, Goldman has overseen tremendous growth in the casino realm – as the world's largest cruise company has expanded its gaming operations around the world.
Casino play is popular on all the cruise lines under the Carnival Corporation banner. In addition to Carnival Cruise Line, this includes Princess Cruises, Holland America Line, Cunard, Seabourn, German line AIDA Cruises, Italian line Costa Cruises, British line P&O Cruises and P&O Cruises Australia.
Across the fleet, the most popular gaming option is slots, with Americans and Australians particularly big fans. With more than 100 casinos, Carnival Corporation sees a guest spinning the reels on a slot machine 112 times per second, making it by far the most popular form of gaming.
Tournament play is tremendously popular on ships in North America, and Carnival Corporation has plans to expand slot tournaments elsewhere around the world.
The company paid out more than $1 million in tournaments in the past year. This includes special branded events with tie-ins to Wheel of Fortune and Monopoly, the latter being for the biggest prize money the company ever paid. With guests flocking to these events, they will be expanded across the fleet, with a marquee Spin & Sail event on Carnival Cruise Line in 2019.
Though blackjack is preferred in the United States, the casinos cater to a wide array of tastes for games offering roulette, baccarat and a variety of poker games in different markets.
Goldman says the gaming crowd appreciates innovation, so his team is always on the lookout for what's new and what people want to play on a regional basis.
Among options trending now are arcade-style games for adults and lottery-style scratch tickets.
"We are always looking at what else may be popular," Goldman says. "We want to appeal to as broad an audience as possible."
For frequent players, Carnival Cruise Line's Carnival Players Club is "unlike anything else anywhere on land or sea," Goldman says. Players clubs are also available on Princess Cruises, Holland America Line and expanding to some of the corporation's international brands.
Based on play, perks for players include everything from complimentary drinks to free cabins. Special events see top players invited to participate in unique and exciting experiences, which elevates the energy in the casino for all guests.
"People like engaging with other people who play," says Goldman.
Behind the scenes, a new casino management system will allow more customized incentives for players.
"We will be able to offer an incentive based on what you are playing in real time," Goldman says.
As it looks to expand its audience, Carnival Corporation has strategic partnerships with casinos on land, with qualified players offered a certificate for a free cruise. This enables the cruise company to draw new-to-cruise players to its casinos.
There are some differences in cruise ship play. With a more relaxed atmosphere, game table minimums are typically lower, for instance. While they vary by ship, itinerary and even time of day, it's rare to find a minimum over $25.
In the friendly, guest-centric environment waging limits are adjusted based on a player's personal preferences. "We have some very high limit players, not much different than you would see with land-based casinos," Goldman says.
With nearly 60 cruises under her belt since 2002, Ostrokol has stories to tell – like the time earlier this year when she won $14,790 on a slot machine on the Carnival Vista, a ship with more than 250 machines.
"I thought I had won $1,400, and said, 'Okay, I can play tomorrow.' When I realized it was more, I screamed," she says, laughing. She used her payout for a down payment on a wheelchair accessible van.
Simpson, a blackjack player who occasionally dabbles in slots, plays a few times a year in Las Vegas, but says ships are decidedly friendlier places. His biggest shipboard win was a $25,000 blackjack hand, "on the Lucky Ladies." He also won a slot tournament on the Carnival Breeze.
"The best way to describe what time of day you can find me in the casino, is whenever it's open," Simpson says with a laugh. He's been known to play well into the night and hit a ship's 24-hour pizzeria to watch the sunrise.
Simpson says in addition to gaming, he enjoys Carnival Cruise Line's specialty dining, such as La Cucina for Italian and Gigi's for pan-Asian cuisine.
And then there are all the additional virtues of cruising. In traditional gaming resorts, you are in one place with one focus. On cruise ships, gaming comes with a wealth of other fun entertainment and activities – including visiting several exciting destinations during your vacation.
Carnival Corporation offers a variety of casino experiences, whether guests want to dress up like James Bond or go completely casual. There are classic casinos on Holland America Line and P&O Cruises in the United Kingdom, and smaller, more intimate experiences on ultra-luxury line Seabourn. You can even play while crossing the Atlantic on a luxurious Cunard ocean liner.
"From a casino perspective, we can offer something for everybody, every day, all across the globe, which no one else can do," Goldman says.
Fun facts from Carnival Corporate Global Casino Operations:
Slot machines on Carnival Corporation ships produce more than 3.5 billion hand pulls per year.
More than 56,000 slots jackpots are paid out each year, an average of more than 155 per day.
On Carnival Corporation ships, blackjack players older than 60 are twice as skillful as players younger than 30.
In the largest annual tournaments, on Carnival Cruise Line and Princess Cruises, players vie for a share of a $200,000 pot.
The 2,600-strong Carnival Corporation shipboard casino team represents 79 nationalities.
SOURCE Carnival Corporation & plc
AGA Names Bill Miller as New President and Chief Executive Officer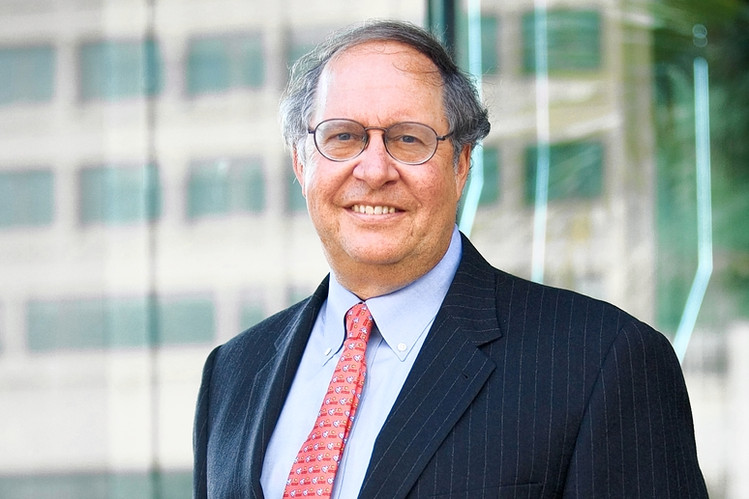 Reading Time:
2
minutes
Miller Selected as Next CEO to Lead $261 Billion U.S. Casino Gaming Industry
The American Gaming Association's (AGA) Board of Directors today named Bill Miller as the trade association's next president and chief executive officer, effective January 14, 2019, following a comprehensive search and selection process.
During his tenure as senior vice president at the Business Roundtable (BRT), Miller helped grow the organization's brand and advocacy footprint in Washington, leading the association's outreach to Capitol Hill and the Administration.
"I am honored to join a team with a well-earned reputation for advancing the casino gaming industry's legislative and communications priorities and addressing the issues that matter most to its members," said Miller. "Much to the AGA's credit, this is a remarkable time for gaming in America. The industry is growing, acceptance of gaming as mainstream entertainment has never been higher and the opportunities to continue to advance gaming's agenda are abundant. I am eager to help lead the industry in this next era."
A broad, seven-member search committee was formed in June, led by Tim Wilmott, CEO of Penn National Gaming and Chairman of the AGA Board of Directors.
"Bill's extensive work with federal policymakers and as a seasoned leader of membership and industry advocacy organizations was critical to our decision," said Wilmott. "He joins a successful organization at a time when our industry is enjoying great momentum, thanks in part to a major policy achievement – the ending of the federal sports betting prohibition. On behalf of the AGA Board, I am excited to welcome Bill to the team.
"The Board is extremely thankful for the leadership of Stacy Papadopoulos and Sara Slane, and the commitment of the entire AGA team during this period of transition," continued Wilmott.
With senior level experience at leading business groups and trade associations including BRT and the U.S. Chamber of Commerce, Miller joins the AGA at a time when the gaming industry is growing both in size and popularity. The May 2018 Supreme Court ruling overturning the federal ban on sports betting was a landmark policy achievement for the industry. Revenue grew in twenty states with commercial casinos in 2017 and the commercial gaming industry as a whole brought in $40.3 billionin gaming revenue, while tribal casinos tallied $32.4 billion in total gaming revenue.
About AGA: The American Gaming Association is the premier national trade group representing the $261 billion U.S. casino industry, which supports 1.8 million jobs nationwide. AGA members include commercial and tribal casino operators, gaming suppliers and other entities affiliated with the gaming industry. It is the mission of the AGA to achieve sound policies and regulations consistent with casino gaming's modern appeal and vast economic contributions.
SOURCE American Gaming Association