AI is Transforming the World of Online Casino Gambling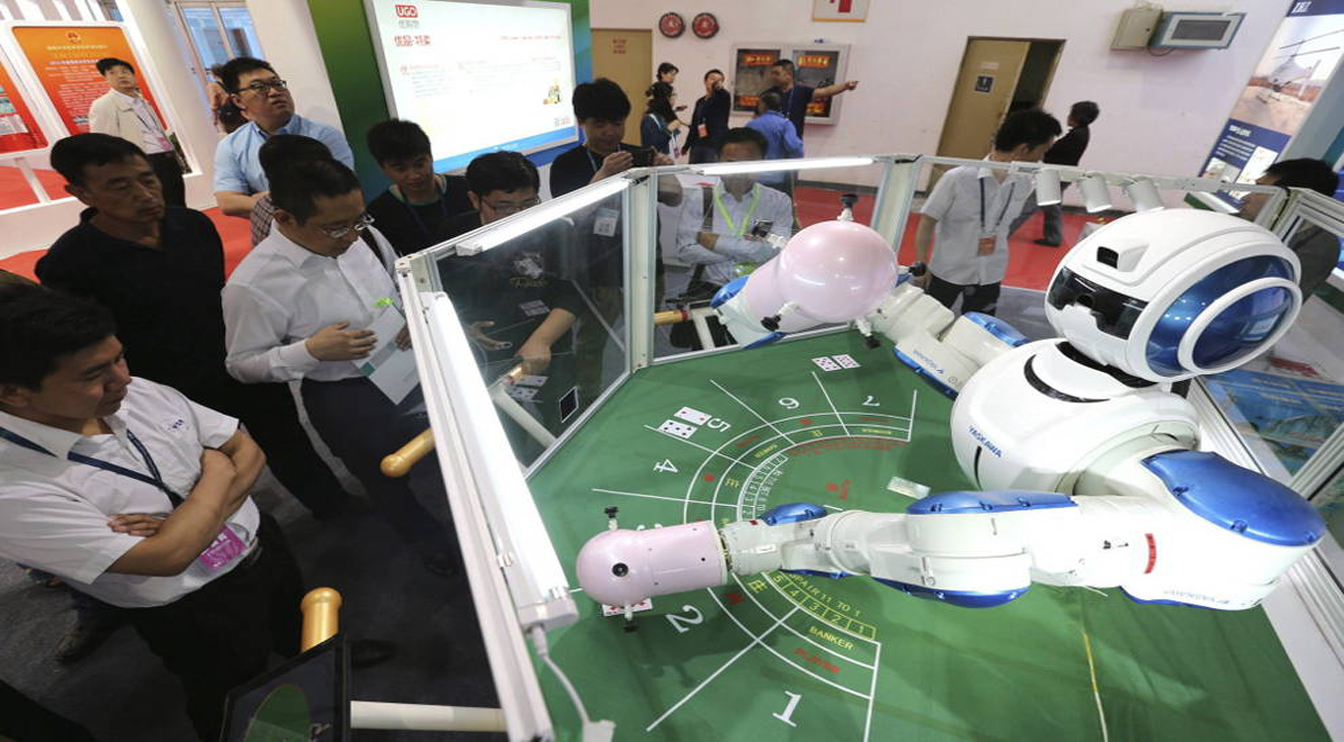 Reading Time:
4
minutes
It's no secret that Artificial Intelligence (AI) is casting waves of disruption through a variety of industries and sectors. Businesses are scrambling to understand what AI is and how it can best be used, especially those with tech components. But they aren't the only ones.
Online casinos and the gambling industry at large are in the thick of the AI transformation. In fact, the intersection of AI and game playing was cemented more than 20 years ago when IBM's Deep Blue computer defeated renowned chess master Garry Kasparov 3.5 – 2.5 in a six-game match.
The sheer power of AI in the gambling arena so far was perhaps best showcased in January 2017, with Carnegie Mellon's Libratus AI winning thousands of poker hands over top-rated players in Heads-Up No-Limit Hold 'em.
But this is only the beginning of AI's influence on gambling and the way casinos operate.
Dizzying New Heights of UX
The gambling industry, in the traditional form of land-based brick-and-mortar casinos, has long been at the vanguard of analyzing player behavior. Using data collection methods like player's club cards and loyalty programs, casinos employ sophisticated systems aimed at understanding why players chose specific games, stop playing, or switch games.
As trends develop in the data, casinos can identify factors such as what elements of a game make it more popular than others or how the physical arrangement of games on the floor impacts player selection. Gathering and sifting through all this data produces benefits for both casinos and players. Gambling operators use the data to deploy resources, retain players and maximize profits while players enjoy personally tailored gaming experiences and generous promotional offers.
The opportunities to collect and leverage player data explodes in the online casino world. Instead of tracking a percentage of total players—the individuals who have opted-in to a player's club—online casinos may track the activity of all players based on their user accounts.
These valuable insights combined with AI allow for an even more heightened user experience (UX). As an online gambler, you can step virtually into a casino built just for you! The system knows your favorite games, and they're accessible with a single click when you log in.
Sure beats trudging through a packed casino floor to find your lucky slot next to the drafty exit door.
AI is also radically improving UX at customer service touchpoints. The impersonal, often frustrating customer service "bots"—the non-human agents that are supposed to recognize your voice commands but rarely do—are being replaced by a new breed of intelligent concierge.
Armed with deep knowledge of your preferences and habits, these AI-driven agents provide more personalized information while delivering faster, customer-focused resolutions to issues. We're finally entering the era of friendly, relevant and responsive automated systems.
Building a Wall Before the Slippery Slope
The battle against gambling addiction is fought daily by the casino industry and advocacy groups. Overall, casinos do a commendable job in promoting responsible gaming and providing resources to players who may have a gambling problem. But what if more can be done sooner to thwart gambling addiction?
Thanks to AI, early detection and prevention are possible. By analyzing player data for problematic behavior, AI can flag individuals with concerning patterns and notify online casino operators. The identified account can be suspended while the player is offered help before he or she spirals out of control into gambling addiction.
BetBuddy, a patent-pending analytics platform from the gaming and financial services tech firm Playtech, is one example of technology applying AI to capture a player's digital footprints, enhance UX and identify problem gamblers. This solution relies on random forest algorithms, neural networks and other methods to spot irresponsible gambling behavior in real time. BetBuddy then delivers personalized communications regarding the detected behavior to both the player and operator.
Cheat Proofing and Leveling the Playing Field
Just as players need to be offered protection and be informed about gambling addiction, online casinos need to be safeguarded from unscrupulous players. The same insightful data analysis and machine learning capabilities AI uses to reward and protect can be engaged to root out cheating players.
Online casinos are at a disadvantage compared to their land-based peers when it comes to monitoring players in action. The nests of CCTV cameras and eagle-eyed security staff ubiquitous with land-based operations aren't around to surveil online players in their homes or on the go. This creates a blind spot in which online players can reference probability programs or employ their own AI bots to gain an unfair advantage over the house.
All well-intentioned players benefit when AI quickly identifies and eradicates a cheating scheme. However, the challenge will be for the casino's manipulation-busting AI to outpace the fraudulent AI of cheaters. Expect to see something similar to the cybersecurity cat and mouse game that's been afoot for decades between hackers and those charged with keeping the nefarious attackers out.
The casino industry has an impressive track record of quickly embracing interactive technology. Compare the 16-bit feel of yesteryear's online poker games to the live dealer video poker of today, and it's evident that online casinos have made quantum leaps to engage and appease players. If anyone stands a chance to prevail in the "good vs. evil" AI war against cheaters, it's current online casino operators.
We're still in the early stages AI adoption by the casino industry. While the fields of UX, responsible gambling and fraud prevention present breakout use cases, more AI applications to the industry will continue to develop. As players, we should look forward to this promise of personalized, safe and fair gambling.
JOIN THE HUNT FOR HIDDEN GEMS IN PRAGMATIC PLAY'S LIVE GAME SHOW TREASURE ISLAND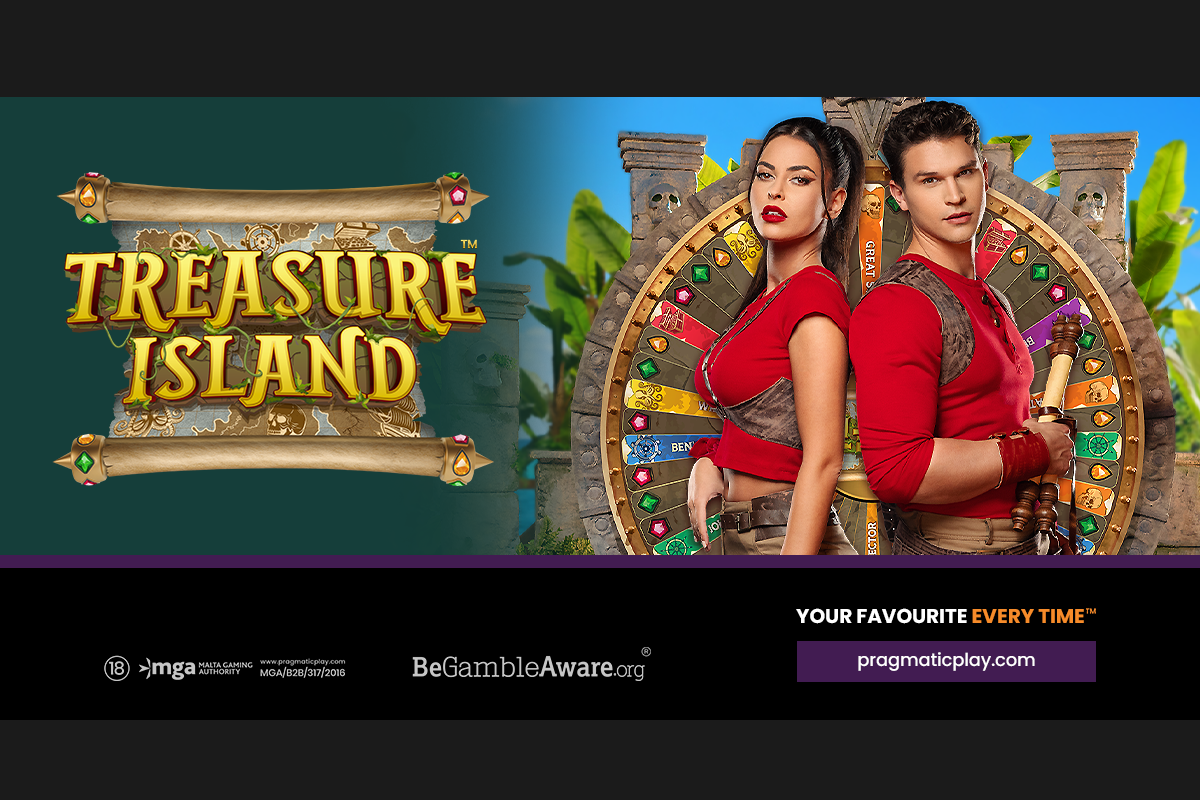 Reading Time:
< 1
minute
Pragmatic Play, a leading supplier to the iGaming industry, is taking players on an action-packed adventure in its latest Live Casino game show, Treasure Island.
Guided by a treasure map, players will discover an ancient wheel lined with gems, bonus games, and instant bonuses, each varying in frequency across the 54 sectors. Bets can be placed on one or more of these segments landing before the wheel spins up and the treasure hunt begins.
Topaz, Emerald and Ruby gems, along with two instant bonuses, Wild Collector and Great Scavenger, can award instant prizes.
Boasting seven games in one, Treasure Island also includes four bonus games: John Silver's Loot, Ben's Lost Marbles, Billy Bones' Map, and Captain Flint's Treasure. Each adds its own unique atmosphere, mechanics, and rewards to the gaming experience.
Treasure Island pairs a popular and familiar exploration theme with exciting live entertainment. It joins player-favourite game shows such as Vegas Ball Bonanza and Sweet Bonanza CandyLand in Pragmatic Play's leading Live Casino portfolio.
Irina Cornides, Chief Operating Officer at Pragmatic Play, said: "Treasure Island is an epic addition to Pragmatic Play's Live Casino range. Combining seven games in one with a popular theme and fast-paced gameplay, it's an expansive, immersive, and highly energetic game show that delivers a truly cinematic experience with rolling waves, shifting clouds, swaying trees, and other superb visual effects. Treasure Island is pure adventure."
Pragmatic Play currently produces up to eight Slot titles a month, while also delivering Live Casino, Virtual Sports and Bingo games as part of its multi-product portfolio, available through one single API.
VTuber Awards 2023 Finalist List Revealed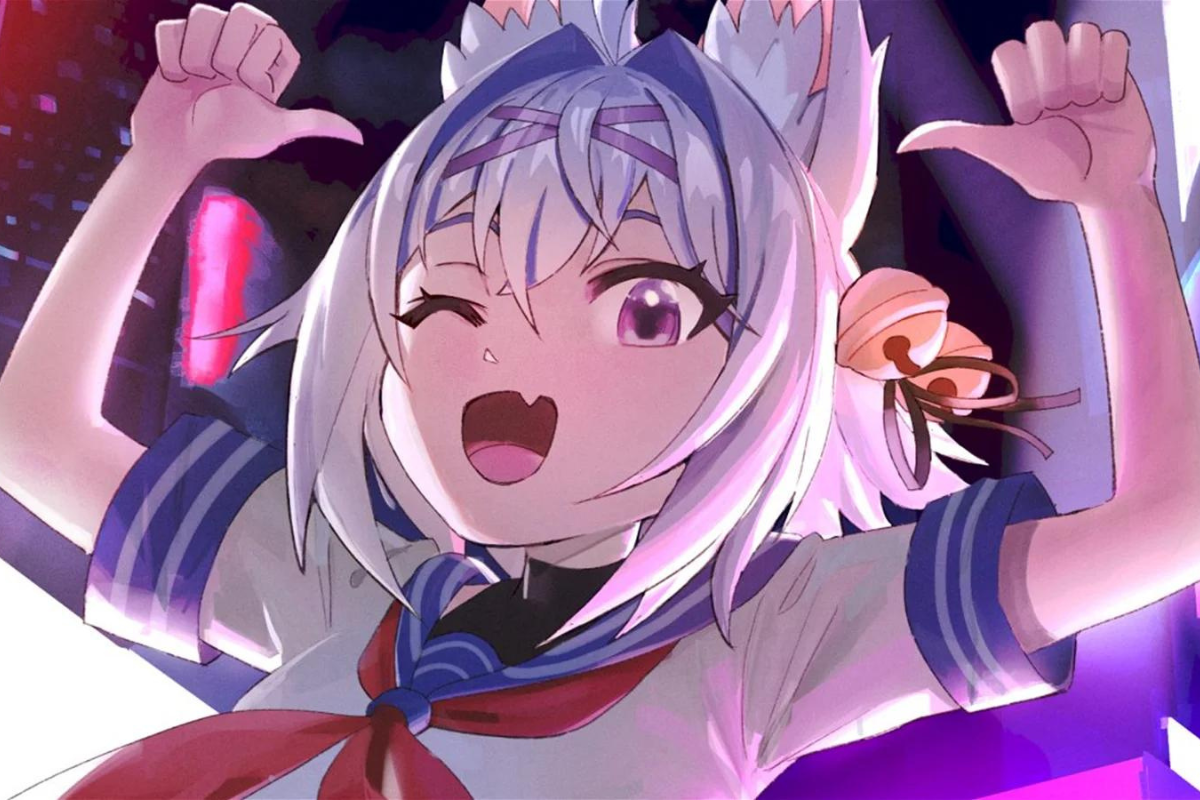 Reading Time:
2
minutes
The VTuber Awards, the prime award show celebrating VTubing culture and community worldwide, is excited to present the finalists of this year's event. The shortlist was carefully put together based on over 30,000 submissions to ensure that every submission was considered. Any VTuber, regardless of audience size, language, genre, or gender, was eligible to apply to ensure fairness and openness of the competition.
The next stage of the VTuber Awards, open voting, has already started! Fans can vote for their favorite VTuber from the list of finalists and thus bring them closer to victory. More votes mean more chances of winning. Voting deadline is December 11, 2023. To vote, please visit the official VTuber Awards website.
In total, winners must be selected in more than 20 categories. Below, you can see the nominees fighting for victory in their respective categories. The full list of the Awards finalists is also available on the website.
Best Art VTuber:
Yuniiho
Ninomae Ina'nis
Anny
Yoclesh
Best FPS VTuber:
Selen Tatsuki
Froot (Apricot)
Shu Yamino
Shishiro Botan
Best Music VTuber:
Nihmune
Mori Calliope
Hoshimachi Suisei
OBKatiekat
Best Minecraft VTuber:
Ceres Fauna
Henya the Genius
Kaela Kovalskia
Pomu Rainpuff
Best Tech VTuber:
Zentreya
Vedal987
CodeMiko
Projekt Melody
Funniest VTuber:
Chibidoki
K9Kuro
Zentreya
MurderCrumpet
Most Chaotic VTuber:
Chibidoki
Trickywi
Pipkin Pippa
Kobo Kanaeru
Best RolePlay/ASMR VTuber:
CottontailVA
Ceres Fauna
Sinder
Vox Akuma
LewdTuber of The Year:
Projekt Melody
FeFe
CottontailVA
Saruei
Hidden Gem:
Omi
Fufu
Caelum
Kaichinzu
Best Just Chatting/Zatsu VTuber:
Shylily
Takanashi Kiara
MataraKan
Gosegu
VTuber Clipper:
Cooksie
LowEffortClips
RoachChan
Sakasandayo
VTuber Parent of The Year:
Dyarikku
Jjinomu
Iron Vertex
2wintails
Most Dedicated Fan Base:
Chumbuds (Gawr Gura)
Kindred (Vox Akuma)
Guildies (Shxtou)
Noombas (Nihmune)
Rising VTuber Org:
Vchiban
Phase Connect
V-Dere
3:00 AM
Best VTuber Organization:
Vshojo
Hololive
Idol
Nijisanji
Best Philanthropic Event:
Vexoria's Survivors.org Charity Stream
Mika Melatika's 60 Hour Charity Marathon
Vox Akuma's SAVE Charity Stream
Best Concert Event:
Candy Pop Explosion
Connect the World
Isegye Festival
Best Streamed Event:
Hololive Sports Festival
Vsaikyo
Ironmouse Subathon
Stream Game of The Year:
Suika Game
Holocure
Only Up
Baldur's Gate 3
Miss VTuber:
Ironmouse
AmaLee
Silvervale
Elira Pendora
Rising Star:
Sinder
Camila
Bbyruthless
Henya the Genius
League of Their Own:
Onigiri
Fuwamoco
Zentreya
Houshou Marine
Gamer of The Year:
Selen Tatsuki
Kuzuha
Rainhoe
Koseki Bijou
VTuber of The Year:
Ironmouse
Hyakumantenbara Salome
Usada Pekora
Shylily
The winners will be announced during the gala evening on December 16, 2023. The VTuber Awards will be produced by WePlay Studios and hosted live at the WePlay Esports Arena Los Angeles, with an open broadcast on Filian's Twitch channel.
The VTuber Awards is the first major award show dedicated exclusively to virtual creators and their contribution to streaming culture. Hosted by Filian in collaboration with Mythic Talent, the event is intended to celebrate all VTubers worldwide.
Lion Gaming Named Finalist in Four Categories at International Gaming Awards 2024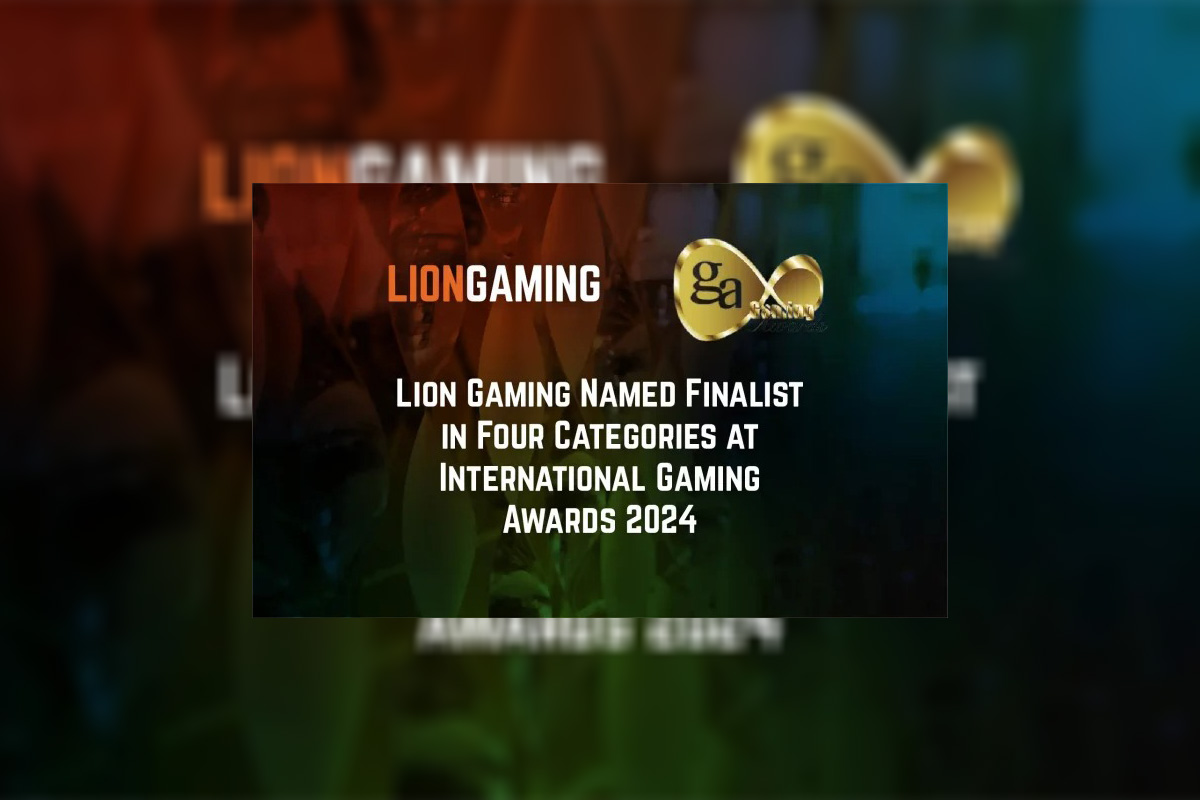 Reading Time:
< 1
minute
Lion Gaming, a leading force in the iGaming industry, has been named as a finalist in four categories at the International Gaming Awards 2024.
The International Gaming Awards, set to take place on Monday, 5 February 2024, in London, UK, has identified Lion Gaming's outstanding achievements in the following categories:
Rising Star of the Year
Crypto Company of the Year
Technology Provider Supplier
Sports Betting Platform of the Year
"Lion Gaming is truly honoured to be recognized as a finalist in four categories at the International Gaming Awards 2024. This acknowledgment reflects our unwavering commitment to pushing the boundaries of innovation in the gaming industry. We are immensely proud of our team's dedication and hard work, and being nominated alongside industry leaders is a testament to the collective passion we share for delivering exceptional products," Duncan McIntyre, President & CEO of Lion Gaming, said.