'No pokies' Nick Xenophon goes for 'some pokies', but does his gambling policy go far enough?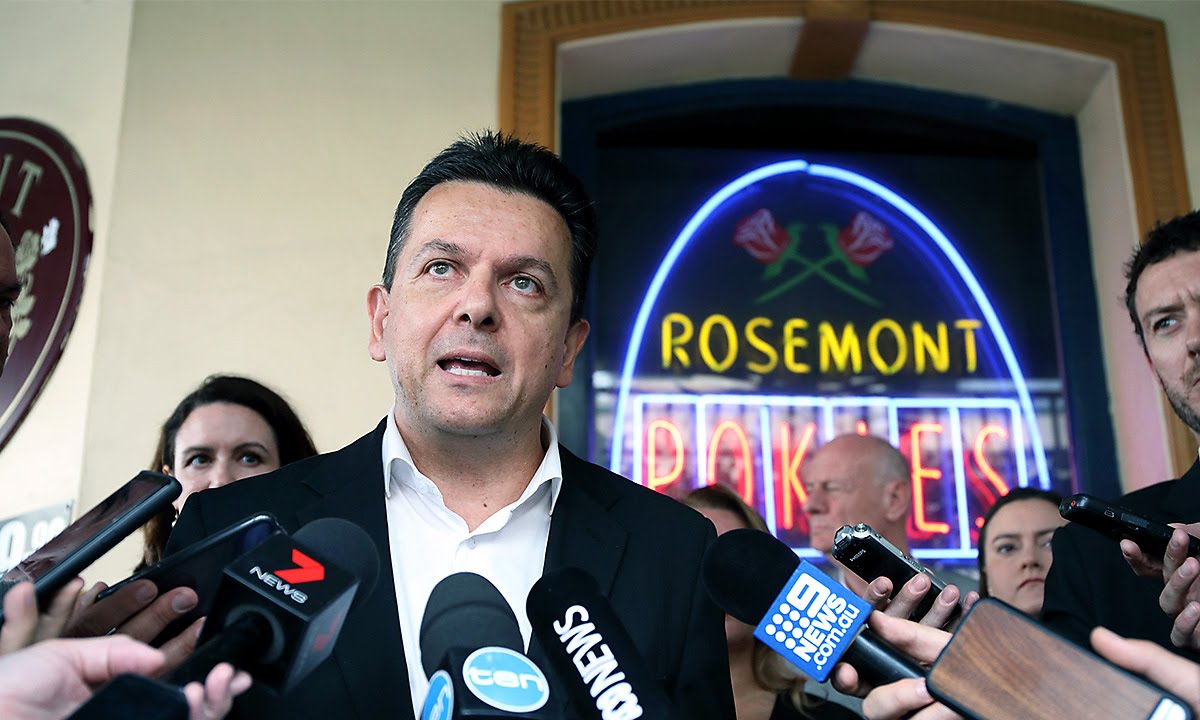 Reading Time:
3
minutes
SA-Best, led by high-profile former senator Nick Xenophon, has announced its gambling policy ahead of next month's South Australian election. Xenophon has backed away from the "no pokies" policy that characterised his earlier approach to gambling reform. However, the evidence behind his party's proposed suite of measures is reasonably strong.
What's in the policy?
Key aspects of SA-Best's proposal are:
a five-year plan to cut poker machines numbers in South Australia from 12,100 to 8,100;
a reduction in maximum bets to A$1, from the current $5;

a reduction in maximum prizes from $10,000 to $500;

removing particularly addictive features such as "losses disguised as wins";

prohibition of political donations from gambling businesses; and

the removal of EFTPOS facilities from gambling venues.
The policy would also empower the state's Independent Gambling Authority to implement and evaluate these proposals.
The policy is targeted at commercial hotel operators; clubs, "community hotels" and the casino are exempt from the reduction provisions.
There are also proposals to cut trading hours from 18 to 16 per day, with the introduction of a seven-year pokie licence for venues, from January 1, 2019. Increased resources would go to counselling and support for those with gambling problems.
Notably absent from the policy is the introduction of a pre-commitmentsystem, which would enable pokie users to decide in advance how much they want to spend. Along with $1 maximum bets, this was a key recommendation of a Productivity Commission inquiry in 2010.
The policy has attracted the expected response from the gambling industry. The Australian Hotels Association argued the changes would "rip the guts" out of the gambling industry and attack the "26,000 jobs" it claims the industry directly creates.
Does evidence support SA Best's policies?
We've known for some time that reducing maximum bets is likely to reduce the amount wagered by people experiencing severe gambling problems. This in turn reduces the harm they suffer.
Reducing maximum prizes reduces "volatility", meaning pokies may have more consistent loss rates.
Reducing access to pokies is also an important intervention, since easy access is a key risk factor for developing a gambling problem. Reducing the number of machines, and the hours they are accessible, support this.
However, very substantial cuts in pokie numbers are needed to meaningfully reduce harm. A cut of the magnitude SA-Best proposes may not be sufficient to prevent those with serious gambling habits from readily accessing pokies. This is because pokies are rarely fully utilised at all times of the week.
Removing easy access to cash has also been identified as an important harm-reduction intervention. This had a positive initial effect in Victoria (especially among high-risk gamblers), when ATMs were removed from pokie venues in 2012.
The harms associated with gambling generally affect far more peoplethan just the gambler. The most recent study, from 2012 indicates that 0.6% of the SA adult population is classified as at high risk of gambling harm, 2.5% are classified as at moderate risk, and another 7.1% at low risk.
Based on census data, this equates to about 8,000 South Australians experiencing severe harm from gambling. Another 33,100 are experiencing significant harm, and about 94,000 are experiencing some harm.
However, each high-risk gambler affects six others; each moderate-risk gambler affects three others; and each low-risk gambler one other. So, the problems of each high-risk gambler affect another 47,660 South Australians. These are children, spouses, other relatives, friends, employers, the general community via the costs of crime, and so on.
Another 99,300 are affected by moderate-risk gambling, and another 94,000 by low-risk gambling. All up, this amounts to 241,000 people.
Of these, 190,000 are affected at high or significant levels. These harms include financial disaster and bankruptcy, divorce or separation, neglect of children, intimate partner violence and other violent crime, crimes against property, mental and physical ill-health, and in some cases, suicide.
Most gambling problems (around 75%) are related to pokies, and by far the greatest expenditure goes through them. Nothing has changed in this regard since the Productivity Commission identified this in 2010.
In this context, SA-Best's policy has substantial justification.
Does it go far enough?
The South Australian Greens, like their counterparts in Tasmania and the Tasmanian Labor Party, want to get all pokies out of pubs and clubs. They argue gambling's social and economic costs are far in excess of the benefits.
For Tasmania, the costs of gambling can be estimated at about $342 million per year. This is more than three times as much as the total tax take from all gambling in the state.
A similar calculation for South Australia suggests its overall costs of problem gambling are more than $1.6 billion per year. This is more than four times the total taxes from gambling the South Australian government derived in 2015-16 ($380.3 million).
With a cost-benefit ratio like that, some strong measures could well be called for. Xenophon says the proposals encapsulated in his party's policy are the start. However, Tasmanian Labor has set the new benchmark for pokie regulation – removing them entirely from pubs and clubs.
It is remarkable that a party traditionally in lockstep with – and substantially supported by – the gambling industry has adopted such a position. Perhaps the harms have become too much to ignore?
How these policies might be implemented, amid the resistance they will face from a well-heeled and often-influential gambling industry, presents an intriguing prospect over coming months.
Source: theconversation.com
PlayChip Listing Confirmed on Independent Reserve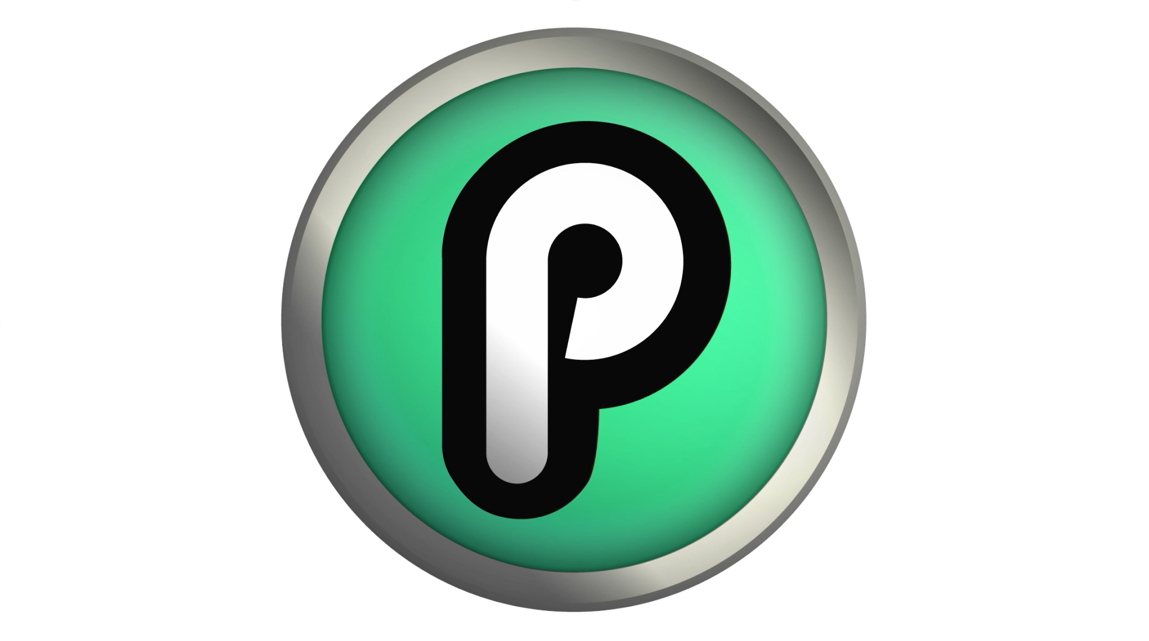 Reading Time:
2
minutes
The PlayChip Foundation has announced the listing of its PlayChip token on Independent Reserve, Australia's first regulated cryptocurrency exchange.
PlayChip will be the first Australian ERC20 token and first gaming token to be listed on Independent Reserve. The token will be paired with three fiat currencies – AUD, USD and NZD, allowing for users of the PlayChip to convert directly from the token into cash following the winning and withdrawal of tokens.
The listing has been scheduled for January 2019, with a firm date to be announced prior to the end of this year.
The PlayChip will serve as a utility token at the core of an online gaming ecosystem that already consists of eight platforms. The ecosystem supports a user base of over 1,000,000 in over 70 different nations, and is on track to turn over a combined US$430m per annum.
The listing of the PlayChip by Independent Reserve is a nod to the strength of the project despite 2018 considered as a difficult year for cryptos. The Q3 report from evaluation agency ICO Rating showed that over half of the Q3 token sales in 2018 failed to raise $100,000, with only 4% going on to receive exchange listings.
The third listing announcement for the budding token before going live was hailed by PlayChip Foundation board member Daniel Simic.
"We are very pleased to strike such a crucial partnership with such a highly regarded exchange," he said.
"Our token holders have been very vocal about their wish to minimise the steps required from converting their PlayChip tokens for cash. The process can be quite difficult for those new to crypto so it is fantastic that this process can be simplified for them."
Independent Reserve COO Lasanka Perera noted the strength of the project and its capacity to improve the transparency and efficiency of online gaming.
"We are very pleased to list the PlayChip token on our exchange platform," he said.
"The project has been a shining light in the token market this year. We are confident the solid business foundation behind this project will allow for it to become a highly recognisable brand in both the crypto and online gaming markets."
PlayChip's stated mission is to deliver the world's biggest incentivised, blockchain-enabled sports community and gaming ecosystem. The project has received recognition throughout 2018 as the recipient of the Draper Hero's Choice Award at the Blockchain Economic Forum in San Francisco, and was also a finalist in Token Match's Whale Tank Event featured on CNBC's Crypto Trader program.
About Independent Reserve
Established in 2013, Independent Reserve is an Australia's first institutional grade cryptocurrency exchange with an orderbook enabling Australian and NZ clients to securely trade, invest and hold digital currencies.
About PlayChip
PlayChip is the Universal Gaming Token for sports betting, gaming, fantasy sports, and eSports, at the centre of an incentivised, blockchain-enabled sports community and gaming ecosystem. The PlayChip Ecosystem consists of eight partner platforms with more than a million users across over 70 countries. The PlayChip ecosystem is designed to be secure, scalable, simple to use, and fun, as well as include features to incorporate provable fairness into PlayChip transactions and the partnered gaming platforms, making it the gaming token of choice around the globe.
For more information, please visit: https://www.playchip.global/ or read the PlayChip Whitepaper: https://www.playchip.global/wp-content/uploads/2018/08/PlayChip-Technical-Whitepaper.pdf
TAB brand replaces UBET across Australia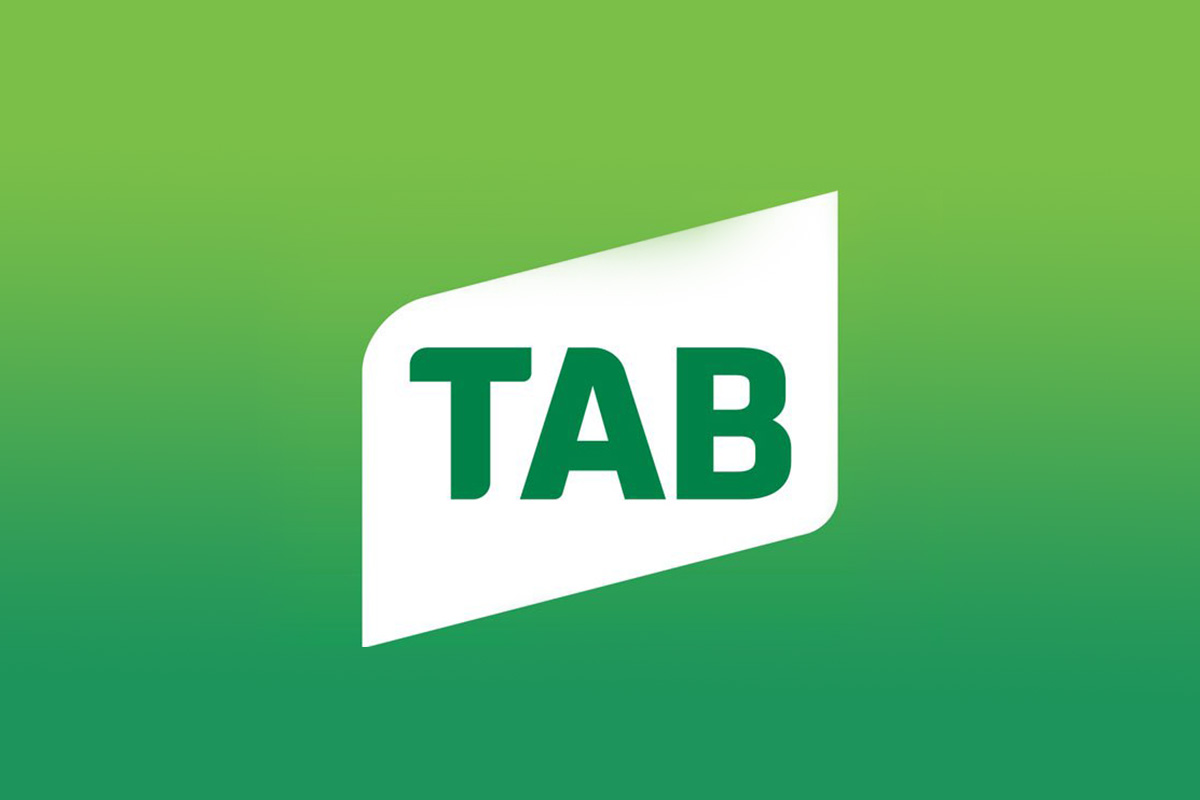 Reading Time:
1
minute
Tatts-Tabcorp, Australia has revealed that they are ditching the UBET in favour of the new TAB identity on Monday.
Rebranding to TAB will impact websites and 1300 UBET retail outlets in Queensland, South Australia, Tasmania, and the Northern Territory, where Tatts held exclusive retail betting licences.
The new brand is already in use in Victoria, New South Wales, and the Australian Capital Territory as per Adam Rytenskild.
"UBET has been in decline for some time – at least five years," Rytenskild told local reporters. "This is a really important milestone for us, putting our brand into those states."
Rytenskild said this week's move from UBET to TAB was the "first customer-facing" initiative to be executed so far in the task of merging the Tabcorp and Tatts businesses.
Tabcorp has said that UBET customers will remain on a separate technological system to TAB customers until after the 2019 spring racing season, when they would be migrated onto TAB's platforms.
Jumbo Interactive appoints Giovanni Rizzo as director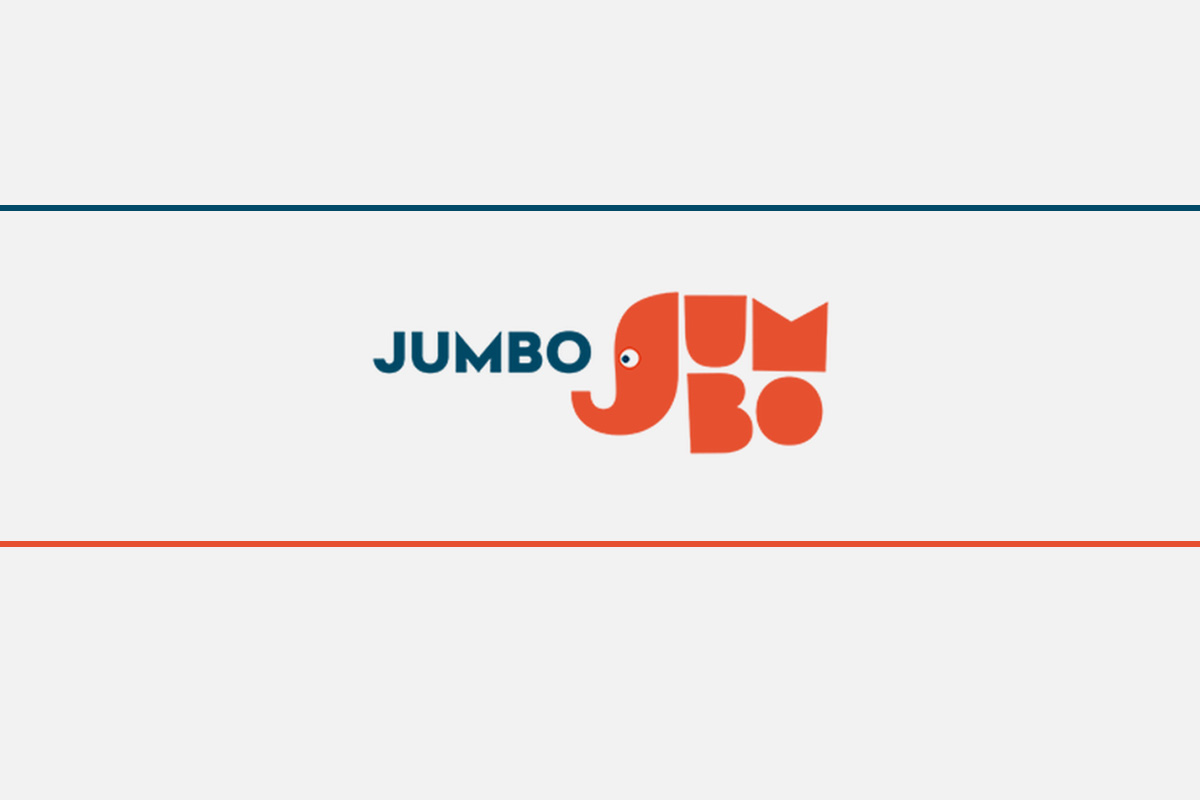 Reading Time:
1
minute
Australia-based lottery distributor Jumbo Interactive Limited has inducted Giovanni Rizzo to its board of directors. The appointment will come into effect on 1 January 2019.
Rizzo has 14 years of experience with the Tatts Group Ltd, where he was involved in activities from establishing the gaming operations in South Africa and managing this for 6 years to the last 5 years as Head of Investor Relations in Australia. He has in-depth leadership expertise in the gaming/lottery market, investor relations, financial and operational management, and corporate/strategic development, and will assist Jumbo's growth plans for its lotteries business in Australia and expansion plans for its burgeoning software licence business both domestically and internationally.
Rizzo said " I am excited to be joining an innovative, growing company like Jumbo, and to use my experience in the industry and other areas, to potentially enhance the shareholder value of Jumbo."