Will Video Gambling at St. Charles entertainment establishments keep on track post April 1?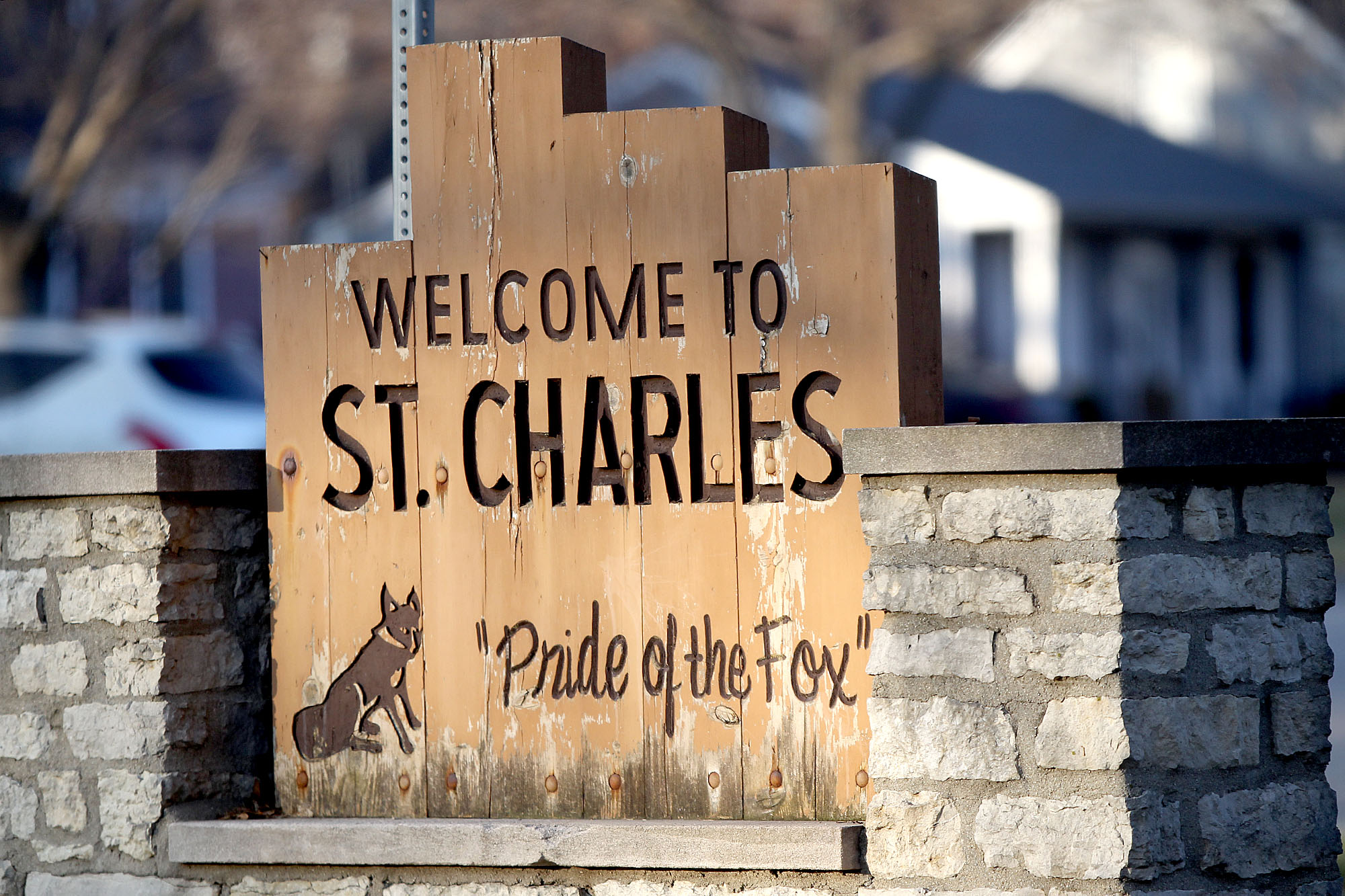 Reading Time:
4
minutes
Whether  video gambling at St. Charles entertainment establishments should keep on track  post April 1 lies with the  City Council, which will call the shots for the same next month.
St. Charles had a ban against video gambling – also called video gaming – until, October 2015. Simultaneously, Mayor Ray Rogina cast the deciding vote in favor of an ordinance lifting the halt after aldermen were hooked in their decision 5-5.
However, the City Council included a sunset clause in the ordinance adhering to which it will repeal automatically after 18 months – a trial period they needed for video gambling.
In association, Police Chief James Keegan said: On March 5, aldermen will take a preliminary vote during the Government Operations Committee on whether to rescind that automatic repeal and allow video gambling to persist  after the end of April.
The City Council is expected to make its final decision March 19.
Fourth Ward Alderman Steven Gaugel opposed lifting the video gambling ban in 2015. But currently he has mixed feelings about the issue and hasn't decided how he will vote in March.
"I feel it is in the best interest of the city of St. Charles to reduce our financial dependency with the state of Illinois, but I am unsure that pulling the plug on video gaming is the right answer for St. Charles today," he said.
The state tax on video gambling proceeds is 30 percent, with one-sixth of that amount going to municipalities where the revenue was generated.
Gaugel noted that the city's portion of Illinois' video gambling tax from St. Charles is helping make up for the state's recent reduction of local government distribution funds.
"The [tax] revenue generated from video gambling last year amounted to just under $100,000," Gaugel said. "Without video gaming, and with the 10 percent reduction in LGDF revenue, the city would see an approximate $450,000 reduction in revenue annually."
Gaugel also is considering the effect that eliminating video gambling could have on local commerce.
"Removing video gaming now has the potential to be detrimental to our businesses, and not only the businesses that have video gambling, but other businesses that potentially benefit from the increase in traffic," Gaugel said.
Newest alderman considers issue
The city council's newest alderman, Lora Vitek, also has not decided yet how she will vote next month. Vitek was elected in April 2017 to fill the 4th Ward aldermanic seat vacated by Jo Krieger, who voted against lifting the video gambling ban in 2015.
Since taking office, Vitek's approach has been to wait and see what impact video gambling had on the community, its businesses and local crime, she said. So far, she has not seen any negative impact.
Keegan has not brought any violations of video gambling rules to the city's attention within the last 10 months nor has he raised any concerns during his monthly activity reports, Vitek said. She added that other residents she has spoken to don't notice the presence of video gambling in St. Charles unless they walk into an establishment where it is present.
"St. Charles is still the same St. Charles it was before video gaming," Vitek said. "Video gaming has been positive for St. Charles businesses that have opted for gaming on their premises."
St. Charles reports statistics
Under the 2009 Illinois Video Gaming Act, municipalities and counties can allow up to five gambling machines in establishments with liquor licenses, or they can ban them entirely in their jurisdictions.
The total number of video gambling machines at 13 licensed St. Charles establishments is about 60. One business, Alibi Bar and Grill, recently removed its five machines for lack of performance.
Several other St. Charles businesses including Onesti Entertainment Corp., which operates the Arcada Theatre, have applied to the Illinois Gaming Board for approval of video gaming licenses. If the state approves those applications, the establishments then may file for a gaming license with the city, Keegan said.
In one year starting in September 2016, people spent $24.8 million on legal video gambling in St. Charles and won $22.8 million at 14 locations, from Brown's Chicken and Pasta to the St. Charles Moose, the city reported.
After taxes, businesses kept the remaining 70 percent of their video gambling proceeds – about $1.4 million for September 2016 through November 2017.
Moose cites video gambling benefits
The new revenue that video gambling generated in 2017 for the St. Charles
Moose from five video gambling machines – about $55,000 – has helped the organization to stay open and increase its charitable endeavors, said its treasurer, Jim Buenrostro.
The Moose has used its video gambling revenue to provide its hall free to nonprofit groups, such as the Boy Scouts and Casey's Safe Haven for fundraisers and Lifeline for health screenings.
The video gambling revenue also is helping the Moose pay for hall improvements, such as replacing the HVAC unit on the roof.
"We were struggling before so that money is helping us to keep afloat," Buenrostro said.
Concerns still exist
Concerns three years ago among St. Charles officials about video gambling included uncertainty that the state would disburse those tax dollars on a timely basis. Since the first video gambling revenue was generated in St. Charles in 2016, typically there has been a two-month lag in the monthly state tax disbursement to the city, Keegan said.
Second Ward Alderman Rita Payleitner has other concerns about video gambling, including its effect on families.
"This is not anecdotal, this is real," Payleitner said. "The projections made when this came to pass now have St. Charles names and faces. Shame on us."
She believes that no dollar amount brought in by video gambling to the city can justify the detriment brought to even one family in St. Charles.
"I've heard video gambling is the same as playing the lottery or a friendly game of poker," Payleitner said. "Ignoring the social ills of, and science behind, the destructive addictive behavior caused by video gambling doesn't make it less so."
Payleitner voted against video gambling in 2015 and plans to do the same when aldermen vote on the issue in March.
"We must take great pride and responsibility for the decisions we make," Payleitner said. "We must, at all costs, avoid any decisions that may cause harm."
She said nearly $2 million was lost last year by people video gambling in St. Charles.
"If it's truly disposable income being used, as has been argued, then I venture to imagine how much better those dollars could be spent."
As for the city's take of less than $100,000, Payleitner said, "Big deal – a far cry from the half million plus promised by video gambling proponents."
Payleitner said she has yet to see the business improvements and plethora of new jobs some promised would result from video gambling.
She disagrees with people who believe video gambling is OK as long as St. Charles does not allow the signage and flashing lights often associated with it.
"If it is 'so OK,' why hide it, why not embrace it? Payleitner said. "This seems hypocritical to me."
Source: kcchronicle.com
Rush Street Launches Online Sports Bets and Casino Games on iOS Devices in Pennsylvania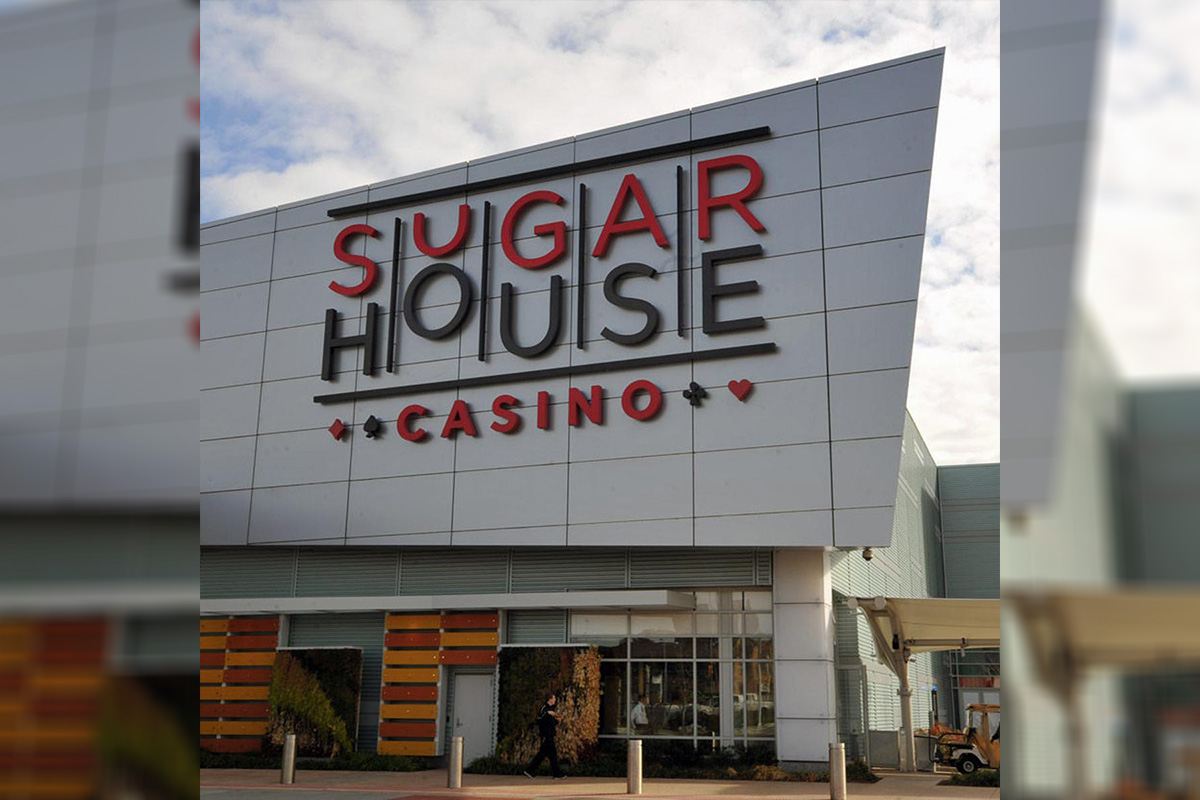 Reading Time:
1
minute
Rush Street Interactive has launched online sports bets and play casino games on iOS devices in Pennsylvania. Players are finally able to place online sports bets and play casino games on iOS devices, via Rush Street Interactive's BetRivers.com and PlaySugarHouse.com sites.
The launch has been facilitated by GeoGuard Location Validator, a new app launched through a partnership between GeoComply, a geolocation specialist.
"As we launch our casino site today, we are excited to offer Apple users a way to enjoy the innovative experiences we offer by betting from their mobile devices in Pennsylvania. We're pleased that players with Apple mobile devices will be able to use the mobile web to play with PlaySugarHouse.com," Richard Schwartz, president of Rush Street Interactive said.
"We are thrilled to be able to offer loyal users with Apple devices, such as iPhones, a way to get online and begin playing on our award-winning platform," Schwartz added.
GLMS President Addresses Sports Betting regulators at NCPG Conference in Denver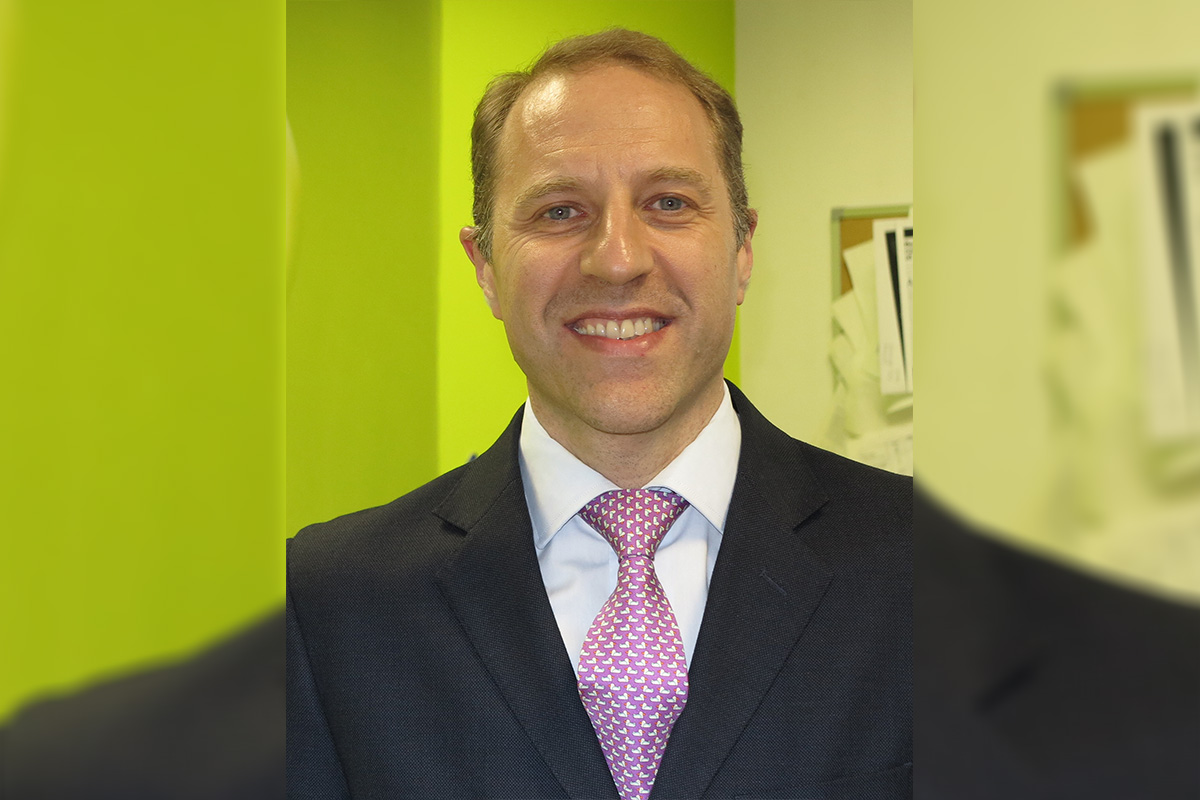 Reading Time:
1
minute
The National Center of Problem Gambling (NCPG) has conducted its 33rd conference on July 17–20, at Denver. The conference brought together regulators and industry leaders to exchange perspectives on leading best practices to promote responsible gambling and sports integrity.
During the Roundtable session "Match Fixing & Integrity: What is the best role for gambling regulators?", GLMS President, Ludovico Calvi set out the GLMS vision and mission and described the unique role of the Council of Europe Convention on the Manipulation of Sport Competitions.
Ludovico called on sports betting regulators and operators to adopt the GLMS Code of Conduct which articulates a shared commitment to responsible and sustainable sports betting operations. Bringing that commitment to life means addressing critical topics such as: consumer protection, responsible advertising, protection of minors, conflict of interest provisions for operators and their employees, and report obligations for suspicious betting activities.
Ludovico pointed out the critical role of education and prevention in building a culture of integrity and noted GLMS's portfolio of supports and tools in this regard available to all member organisations.
Ludovico also applauded regulators around the world who are starting to take concrete measures against illegal sports betting, contributing to sustainable, competitive and innovative sports betting that inspires public trust and meets customer demand.
Gambling Income in New Mexico Declines Over Six-year Period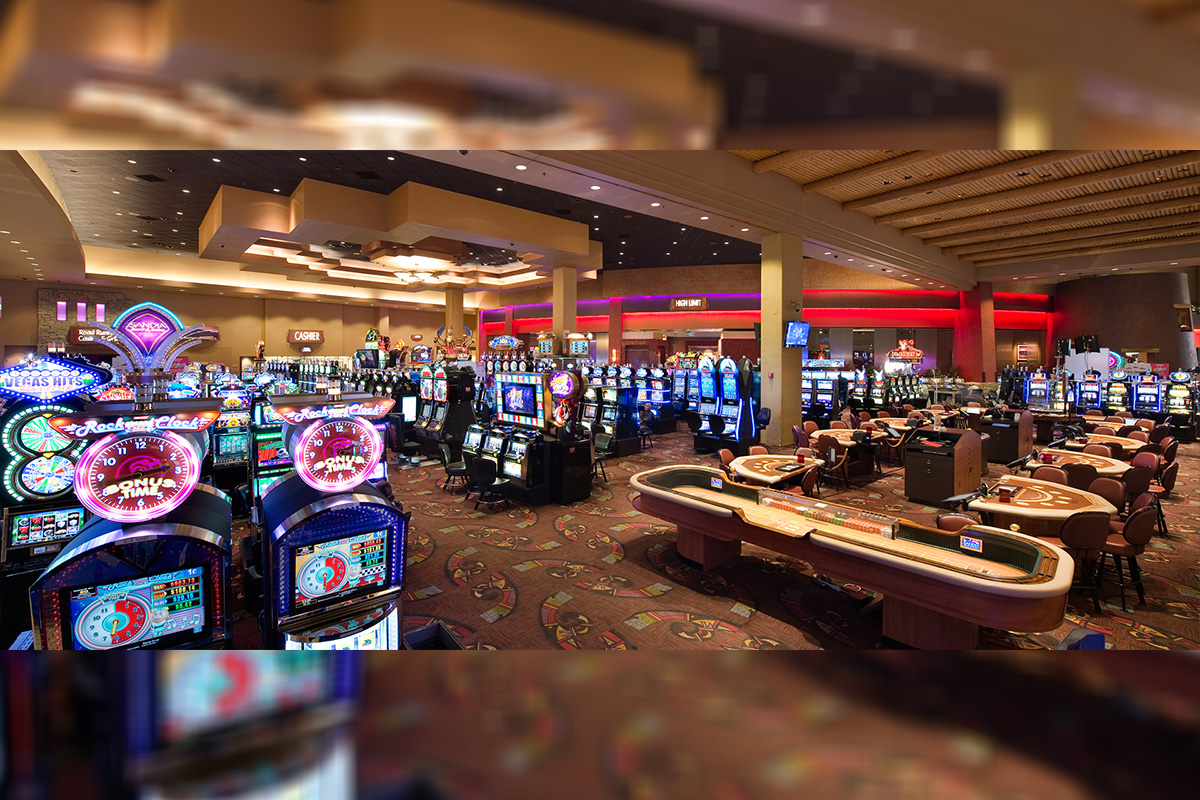 Reading Time:
1
minute
Tribal casino revenues and taxes from racetrack gambling in New Mexico have shown that the industry is contracting in the area. The annual revenues that are shared by tribal casinos within the state declined 10% from 2012 to 2018, shrinking from $69.7 million to $62.8 million.
The state tax income from the nontribal gambling, which is dominated by racetrack casinos, declined by 3% for the same period to $61.6 million, down from $63.4 million.
The briefing from the Legislative Finance Committee notes that growth in the online gambling industry, which is not authorised in New Mexico, may be drawing a share of the market away from New Mexico casinos.
Population demographics also rein in the industry. New Mexico saw just 1% population growth during the six-year period.
Sports betting operations are illegal by statute in New Mexico, but the tribal-state gambling compacts do not specifically prohibit it, leaving an opening for native American casino operators.