Will Video Gambling at St. Charles entertainment establishments keep on track post April 1?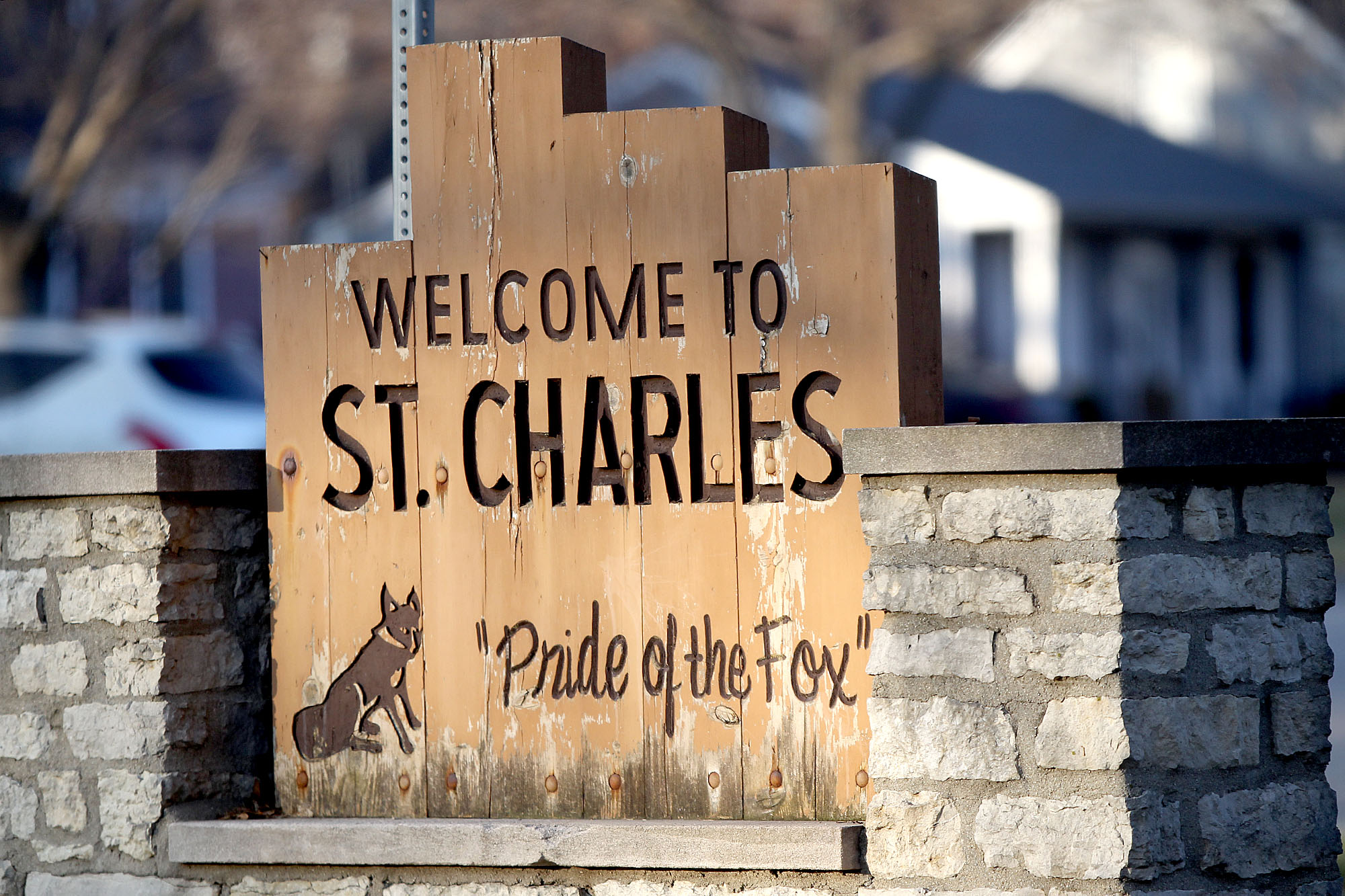 Reading Time:
4
minutes
Whether  video gambling at St. Charles entertainment establishments should keep on track  post April 1 lies with the  City Council, which will call the shots for the same next month.
St. Charles had a ban against video gambling – also called video gaming – until, October 2015. Simultaneously, Mayor Ray Rogina cast the deciding vote in favor of an ordinance lifting the halt after aldermen were hooked in their decision 5-5.
However, the City Council included a sunset clause in the ordinance adhering to which it will repeal automatically after 18 months – a trial period they needed for video gambling.
In association, Police Chief James Keegan said: On March 5, aldermen will take a preliminary vote during the Government Operations Committee on whether to rescind that automatic repeal and allow video gambling to persist  after the end of April.
The City Council is expected to make its final decision March 19.
Fourth Ward Alderman Steven Gaugel opposed lifting the video gambling ban in 2015. But currently he has mixed feelings about the issue and hasn't decided how he will vote in March.
"I feel it is in the best interest of the city of St. Charles to reduce our financial dependency with the state of Illinois, but I am unsure that pulling the plug on video gaming is the right answer for St. Charles today," he said.
The state tax on video gambling proceeds is 30 percent, with one-sixth of that amount going to municipalities where the revenue was generated.
Gaugel noted that the city's portion of Illinois' video gambling tax from St. Charles is helping make up for the state's recent reduction of local government distribution funds.
"The [tax] revenue generated from video gambling last year amounted to just under $100,000," Gaugel said. "Without video gaming, and with the 10 percent reduction in LGDF revenue, the city would see an approximate $450,000 reduction in revenue annually."
Gaugel also is considering the effect that eliminating video gambling could have on local commerce.
"Removing video gaming now has the potential to be detrimental to our businesses, and not only the businesses that have video gambling, but other businesses that potentially benefit from the increase in traffic," Gaugel said.
Newest alderman considers issue
The city council's newest alderman, Lora Vitek, also has not decided yet how she will vote next month. Vitek was elected in April 2017 to fill the 4th Ward aldermanic seat vacated by Jo Krieger, who voted against lifting the video gambling ban in 2015.
Since taking office, Vitek's approach has been to wait and see what impact video gambling had on the community, its businesses and local crime, she said. So far, she has not seen any negative impact.
Keegan has not brought any violations of video gambling rules to the city's attention within the last 10 months nor has he raised any concerns during his monthly activity reports, Vitek said. She added that other residents she has spoken to don't notice the presence of video gambling in St. Charles unless they walk into an establishment where it is present.
"St. Charles is still the same St. Charles it was before video gaming," Vitek said. "Video gaming has been positive for St. Charles businesses that have opted for gaming on their premises."
St. Charles reports statistics
Under the 2009 Illinois Video Gaming Act, municipalities and counties can allow up to five gambling machines in establishments with liquor licenses, or they can ban them entirely in their jurisdictions.
The total number of video gambling machines at 13 licensed St. Charles establishments is about 60. One business, Alibi Bar and Grill, recently removed its five machines for lack of performance.
Several other St. Charles businesses including Onesti Entertainment Corp., which operates the Arcada Theatre, have applied to the Illinois Gaming Board for approval of video gaming licenses. If the state approves those applications, the establishments then may file for a gaming license with the city, Keegan said.
In one year starting in September 2016, people spent $24.8 million on legal video gambling in St. Charles and won $22.8 million at 14 locations, from Brown's Chicken and Pasta to the St. Charles Moose, the city reported.
After taxes, businesses kept the remaining 70 percent of their video gambling proceeds – about $1.4 million for September 2016 through November 2017.
Moose cites video gambling benefits
The new revenue that video gambling generated in 2017 for the St. Charles
Moose from five video gambling machines – about $55,000 – has helped the organization to stay open and increase its charitable endeavors, said its treasurer, Jim Buenrostro.
The Moose has used its video gambling revenue to provide its hall free to nonprofit groups, such as the Boy Scouts and Casey's Safe Haven for fundraisers and Lifeline for health screenings.
The video gambling revenue also is helping the Moose pay for hall improvements, such as replacing the HVAC unit on the roof.
"We were struggling before so that money is helping us to keep afloat," Buenrostro said.
Concerns still exist
Concerns three years ago among St. Charles officials about video gambling included uncertainty that the state would disburse those tax dollars on a timely basis. Since the first video gambling revenue was generated in St. Charles in 2016, typically there has been a two-month lag in the monthly state tax disbursement to the city, Keegan said.
Second Ward Alderman Rita Payleitner has other concerns about video gambling, including its effect on families.
"This is not anecdotal, this is real," Payleitner said. "The projections made when this came to pass now have St. Charles names and faces. Shame on us."
She believes that no dollar amount brought in by video gambling to the city can justify the detriment brought to even one family in St. Charles.
"I've heard video gambling is the same as playing the lottery or a friendly game of poker," Payleitner said. "Ignoring the social ills of, and science behind, the destructive addictive behavior caused by video gambling doesn't make it less so."
Payleitner voted against video gambling in 2015 and plans to do the same when aldermen vote on the issue in March.
"We must take great pride and responsibility for the decisions we make," Payleitner said. "We must, at all costs, avoid any decisions that may cause harm."
She said nearly $2 million was lost last year by people video gambling in St. Charles.
"If it's truly disposable income being used, as has been argued, then I venture to imagine how much better those dollars could be spent."
As for the city's take of less than $100,000, Payleitner said, "Big deal – a far cry from the half million plus promised by video gambling proponents."
Payleitner said she has yet to see the business improvements and plethora of new jobs some promised would result from video gambling.
She disagrees with people who believe video gambling is OK as long as St. Charles does not allow the signage and flashing lights often associated with it.
"If it is 'so OK,' why hide it, why not embrace it? Payleitner said. "This seems hypocritical to me."
Source: kcchronicle.com
Cordish Celebrates Groundbreaking Ceremony for $150 M Live! Casino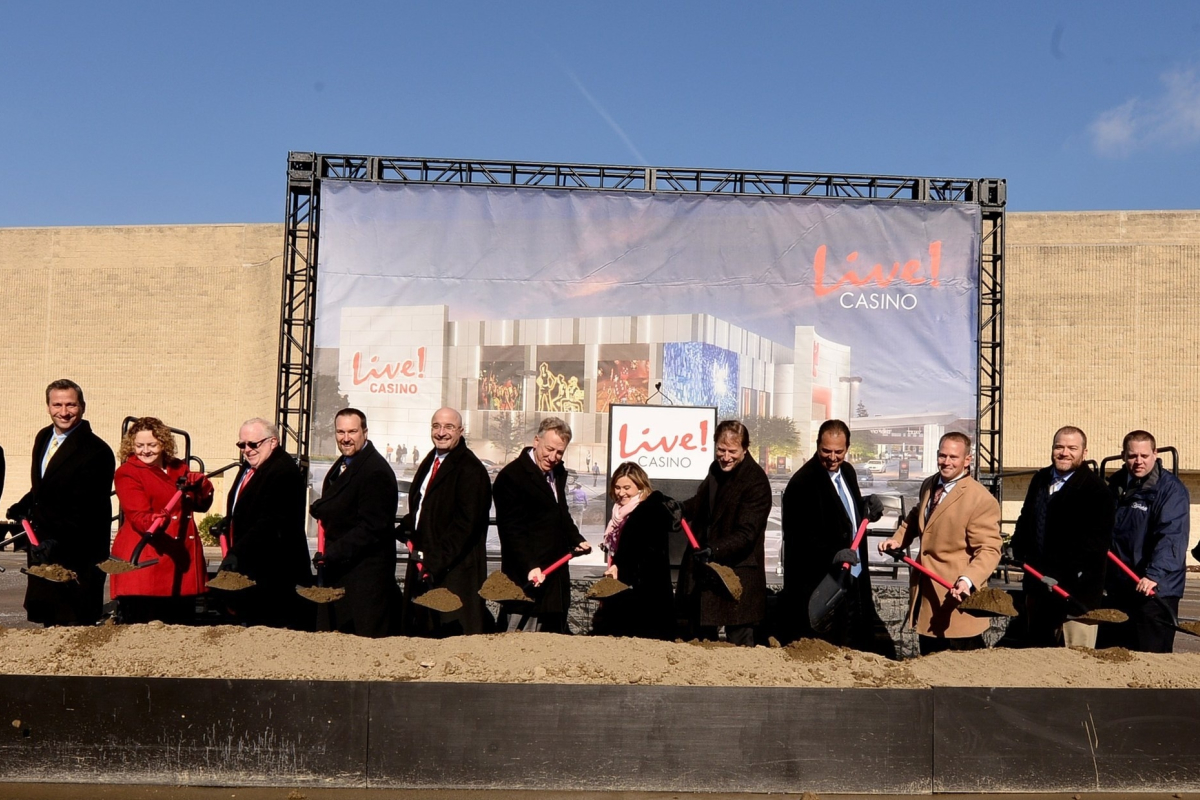 Reading Time:
< 1
minute
Stadium Casino Westmoreland, an affiliate of The Cordish Companies, has celebrated the groundbreaking ceremony for the new $150m Live! Casino.
Cordish executives were joined by Pennsylvania State Senator Kim Ward and State Representative George Dunbar, along with dozens of regional business, community and tourism leaders, for the first turn of the shovels marking the start of construction on the 100,000-square-foot gaming, dining and entertainment destination.
Live! Casino will be part of the popular 1.3-million-square-foot Westmoreland Mall development, located in Hempfield Township, approximately 30 miles from downtown Pittsburgh.
Live! Casino will feature 750 slots and approximately 30 live action table games; a Sportsbook; plus, nationally-recognised restaurants and live entertainment venues. The Project is expected to generate $188 Million in annual economic impact, with an additional $148 Million in economic impact from construction, including approximately 960 direct and indirect construction jobs, plus approximately 500 permanent new jobs for local and regional residents.
"We couldn't be more pleased to break ground on the newest Live! Casino project and expand this distinctive brand even further into Pennsylvania. We are a family-owned company that is deeply committed to treating our guests like family, so we're going to ensure that everything our guests have come to love about Live! Casino – first-class service, friendly atmosphere and exciting environment – is reflected in this new, unique gaming, dining and entertainment destination in Westmoreland County," Jon Cordish, Principal of The Cordish Companies.
Online Gambling Revenue in Delaware Slips to One-year Low in October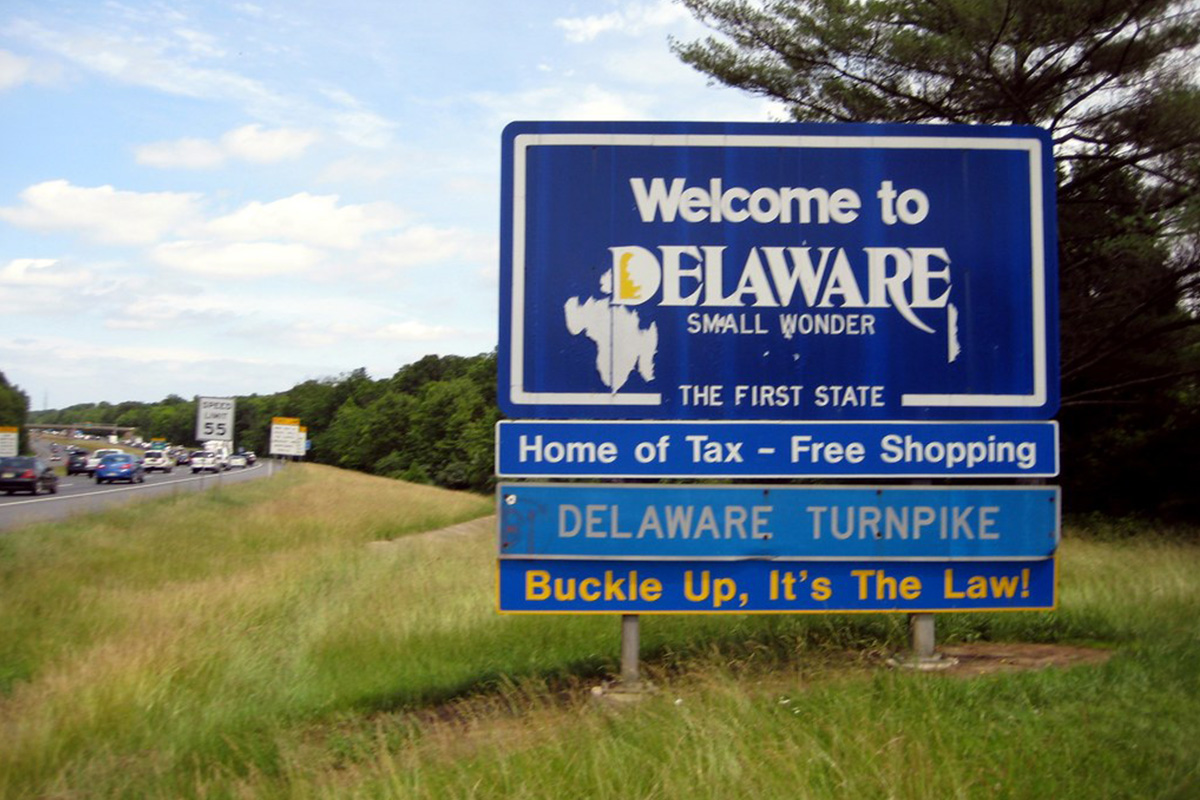 Reading Time:
< 1
minute
Delaware igaming revenue in October has touched the lowest level of the year due to a sharp month-on-month decline in revenue at Dover Downs.
The online gaming revenue in October was $246,092, which is 36.1% down from $384,830 in September. Consumers spent $9.4m on igaming in October, down from $11.8m in September.
Video lottery was the primary source of revenue for the market's three licensed operators, accounting for $184,224 of the total. Table games followed on $40,428, but this was significantly lower than $171,156 in September.
Poker rake and fee revenue was relatively level month-on-month at $21,439. Players won a total of $9.6m, including $6.4m from table games and $3.2m from video lottery.
Delaware Park was the market leader in October, recording $126,126 in revenue, only slightly down on the previous month. Harrington Raceway followed with revenue of $77,171 for the month off total consumer spending of $1.1m.
Dover Downs slipped from first place in September to last in October, mainly due to a $6726 loss for its online table games, compared to $119,648 in revenue in the previous month.
Free-to-play planets align for SportCaller with Sports Equinox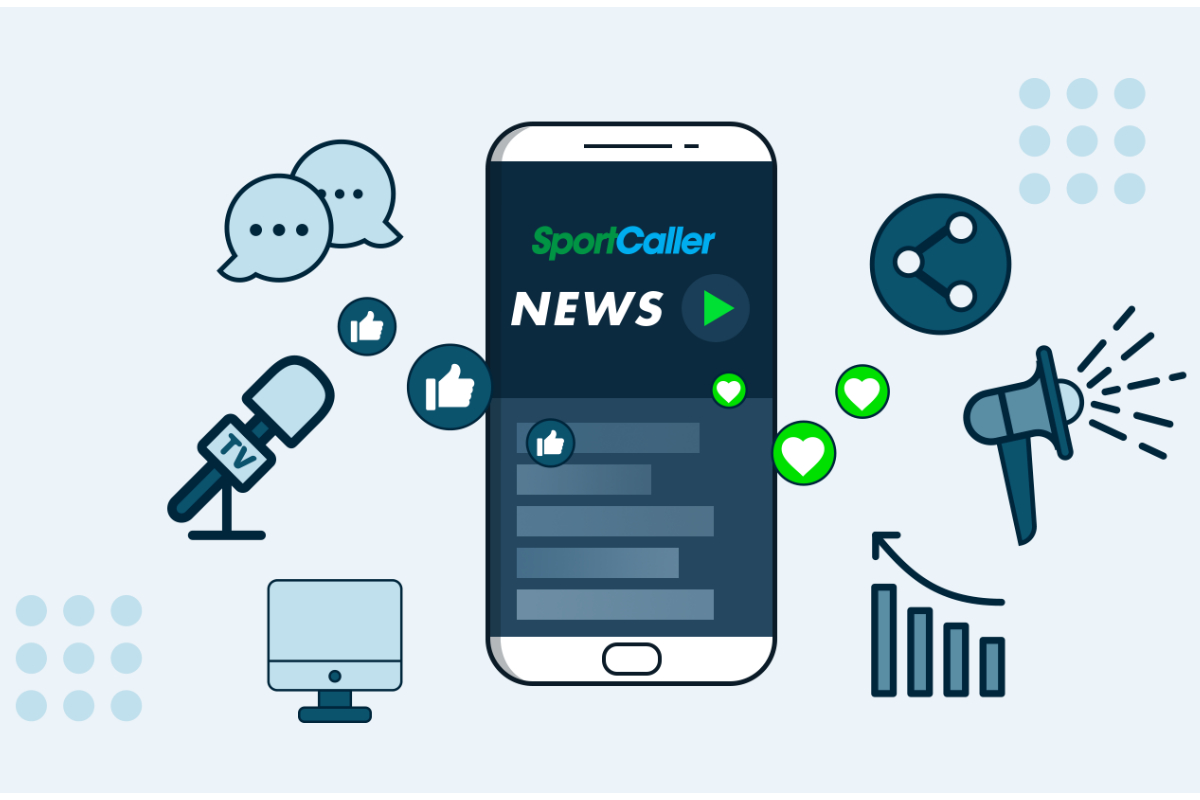 Reading Time:
2
minutes
FanDuel partnership sees FTP specialist ramp fan engagement at milestone intersection of major US sports
SportCaller, the free-to-play (FTP) sports-game specialist, has bolstered its partnership with US operator FanDuel through the success of its latest game-rollout to fresh audiences countrywide across North America.
Having integrated SportCaller's easy-to-deploy FTP platform – initially targeting March Madness, the MLB and then the new NFL season – FanDuel's latest game targeted that rarest of sporting phenomena, the Sports Equinox, which had occurred only 18 times previously.
A Sports Equinox takes place when all four major sports (NBA, NHL, MLB and NFL) play a game on the same day. Twenty-six games took place across each of the four tentpole sports and users were asked to pick at least 20 correct results in order to win a share of the $500k jackpot. This FTP game was a first for FanDuel in that it was open to both Sportsbook and Fantasy customers, resulting in record-breaking take-up rates from players countrywide.
Alongside this SportCaller-powered FTP game, FanDuel also launched a mini-site with a data-driven Sports Equinox countdown clock to the first games of the day, which was even projected on to the side of a skyscraper in New York's Times Square for the lead-up to the games. Sports Equinox followed hot on the heels of Keep the Cash, another $1 million game launched in time for the start of the NFL season in order to enhance fan engagement throughout the regular season and the playoffs.
This is a unique FTP offering in the US market, leveraging the success and learnings from Paddy Power Betfair whose original concept, Beat The Drop, shattered best-case projections at the 2018 World Cup. The instant acclaim for this product rollout (turning the tables on traditional operator-player dynamics by awarding customers their "winnings" up front) underlines the synergies delivered from a wider global collaboration with Flutter Entertainment, for whom SportCaller's market-leading platform is fast becoming a key cog in a brand-wide localisation strategy.
Lorcan Kelly, VP of sportsbook product at FanDuel, said: "With this platform, we can now deploy new games, like Sports Equinox and Keep the Cash, as a targeted approach towards key sporting events, each offering a tailored solution with efficient real-time reporting."
SportCaller MD Cillian Barry added: "After the breakout success of Beat The Drop for Flutter Entertainment over the last World Cup, it's a real validation to now be delivering similar record-breaking retention results for FanDuel in the States. It's an exciting time in an embryonic market.
"It's so rare that the planets align for a Sports Equinox. Therefore, it was great that we could respond by creating a game that immediately captured the public's imagination and attention. It consolidates the traction already generated by games such as Keep the Cash, which offers free games for the duration of an enthralling NFL season that is coming to the boil over the next few months."
All SportCaller games ride on the back of a unique account-management platform, which is equipped with the industry's finest CRM and geolocation tools. This helps overcome any local regulatory challenge across fragmented legislative landscapes, above all in the US where regulation continues to show varied hands state-by-state.
SportCaller's pioneering performance in the domain of enhanced acquisition and retention remains second-to-none across a raft of different sports, which will now include: college sports, NBA, MLB, golf, tennis, UFC, boxing and NFL.