UK Gambling Commission could ban gambling with credit cards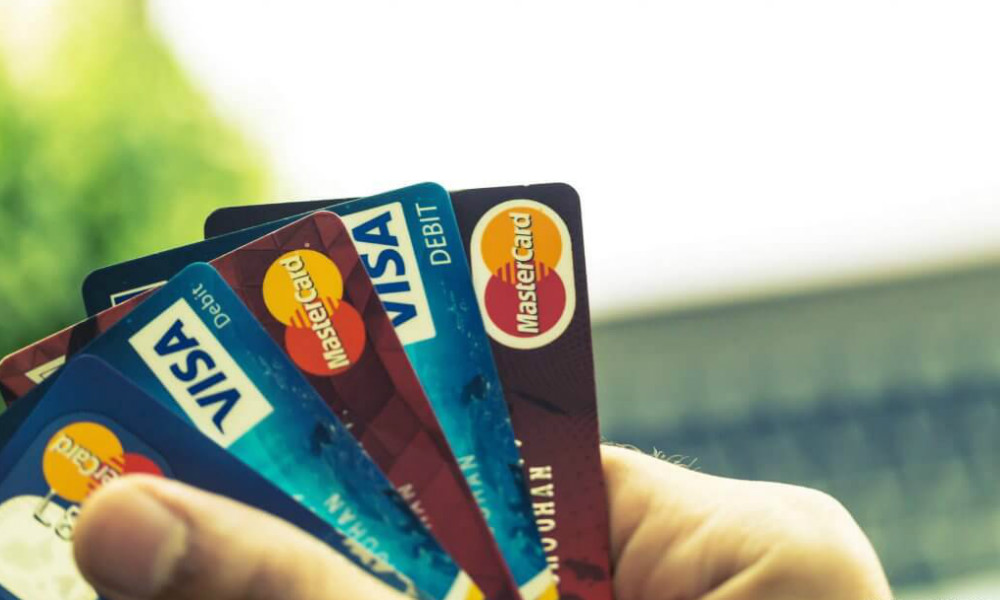 Reading Time:
3
minutes
The regulator fears that the use of credit cards encourages players to bet with money that they don't have.
The recommendation is included in the UK Gambling Commission's 'Review of online gambling', which sets out a number of ideas that the regulator now plans to consult on in order to change existing regulatory requirements. The aim is to extend the protection that online gambling consumers already have.
The report includes a number of proposed changes for gambling operators, including tightening up the age verification process, improving understanding of customers, tackling unfair terms and conditions, and better identifying customers who may be at risk of harm.
Neil McArthur, Gambling Commission Chief Executive, said: "The proposals we have announced today are intended to protect children better, reduce the risks to vulnerable consumers and build on the measures we already impose on operators to know their customers and intervene at an earlier stage before consumers experience harm."
Gambling industry continues to grow
The report states that since the introduction of the Gambling Act 2014 the UK has the largest regulated gambling industry in the entire world and that gross gambling yield (GGY) is £4.7 billion annually, with growth expected to continue.
The industry has been massively boosted by changes to consumer behaviour that have been brought about by technological advances, such as high broadband penetration, widely available WiFi connections and the use of smartphones and tablets.
All of these things make online gambling readily available to consumers, with bets able to be placed at home or at work with just the touch of a button.
Indeed, the Gambling Commission predicts that over 50% of remote (online) GGY will be generated through gambling operators' mobile channels by 2020, up from 40% currently. They also predict that the online gambling industry will grow from 34% of the overall market at present to 50% (measured by GGY) over the next few years.
Credit card use risky
Problems begin to arise with online gambling when the ease with which consumers can place bets remotely is matched with the use of a credit card to do so.
Once a consumer decides to play with their credit card they risk racking up high levels of debt, particularly because most credit card companies tend to treat gambling transactions the same way they treat cash advances, which means higher interest, no interest-free period and usually a handling fee as well.
Although the regulator itself doesn't currently hold any data on credit card use for gambling, the report states that gambling operators indicate that these payments amount to 10% to 20% of deposits on their websites, which is a significant amount of bets placed with borrowed money.
The Gambling Commission says that the offer of credit for gambling "increases the risk that consumers will gamble more than they can afford" and that they will now "conduct further work on gambling using credit in order to develop a more comprehensive understanding of associated risks."
However, the regulator will not take the decision lightly and has expressed some concern that banning credit card use for gambling could push some people into "more risky and higher cost payment methods, such as pay-day loans".
Indeed, in addition to using credit cards the report notes that some online gambling customers also borrow money from pay-day loans or their overdraft facilities to place bets.
These borrowing methods pose additional problems for gambling operators because they are hard to detect. That's because operators only tend to be aware that bets are being placed with borrowed money when credit cards are used – because the customer has to enter their credit card details to play – unlike money from overdrafts and pay-day loans, which can be used from a debit account.
Source: choose.co.uk
Week 21 slot games releases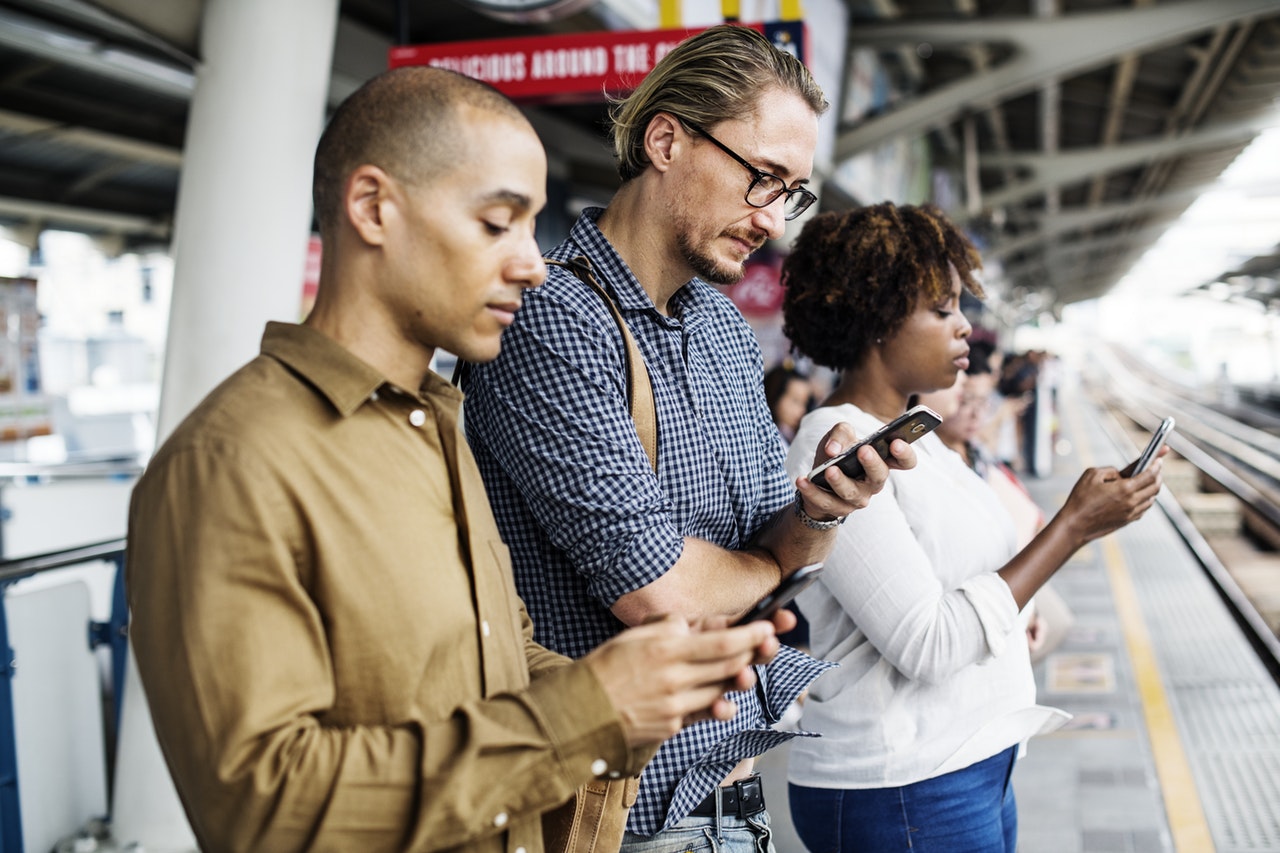 Reading Time:
4
minutes
This week's latest slot game releases!
Relax Gaming, the new-breed content provider and distribution platform, has laid down a disruptive marker with the unveiling of two new branded Boxing and Mixed Martial Arts (MMA) slot titles, Let's Get Ready To Rumble® and It's Time®. The games will feature the likenesses and catchphrases from world-famous ring announcers Michael "The Voice Of Champions" Buffer and Bruce "The Voice Of MMA" Buffer. Michael will lend his iconic delivery to Let's Get Ready to Rumble®, while Bruce's unmistakeable delivery of MMA's most recognisable phrase will feature in It's Time®.
Explore the cultural richness and mystical Chinese totems with BF Games' new slot Taste of China. Starring the mischievous Buddha Arhat, the game features traditional Chinese symbols including dragons, red lanterns, and pagodas that offer players the chance to win big. Landing three goldfish scatter symbols rewards 12 free spins while wilds and super symbols trigger bonus rounds and multipliers. The 5×3 video slot has a medium volatility, offering plenty of opportunities for players to be rewarded as they spin the colourful reel.
Microgaming has introduced Reel Splitter, a fresh take on the vintage fruit slot experience. The slot is developed by Just For The Win exclusively for Microgaming. Reel Splitter is a new four-reel slot with 81 ways and a host of heavy hitting features, including wilds, free spins and reel split respins. Reel Splitter's classic slot design is elevated with an assortment of boldly colourful fruit symbols and a timelessly smooth soundtrack.
OneTouch has released its latest blockbuster slot game, the Japanese-themed Sumo Showdown. The 4×4 grid game, featuring 10 payways, is the second slot from the innovative provider and follows the success of its debut game Juicy 7 unveiled in November this year. Sumo Showdown centres on the ancient Japanese sport of Sumo wrestling with gargantuan warriors filling the reels and helping players to massive wins. Alongside the giants of the ring, the reels are packed with traditional oriental symbols including bonsai trees and a panoramic view of Mount Fuji.
Immerse yourself in Booming Games' latest and greatest, 'Wild Ocean'. Shane Cotter, Booming Games Director of Product, says "This 5×3 medium volatility slot will hook all player groups, with our wildest Free Spins yet as our wild sharks swim their way across the reels to join the feeding frenzy." Put the feelers out for our 2-Way-Pay squid. One sighting of this underwater alien means 5 spins with double the chances to win. Meanwhile, win up to twenty times your bet with our Octopus Wheel of Fortune.
he character of notorious gangster El Patrón, the brutal boss of the Medellin Cartel, takes centre stage in NetEnt's latest blockbuster branded title, Narcos. Based on the multi-award-winning crime drama from Gaumont, the five-reel, three-row video slot with 243 bet ways has the battle between the police, DEA and drug lords as its backdrop. It is set in the 1980s, as the scale and influence of the drug war reached its peak. Narcos comes with Free Spins, where on every spin there is a chance that one or more high value symbols turn into Wilds. When Wilds are part of a win, they start walking the reel moving one step to the left with every spin which gives this game potential high-stakes pay-outs.
Pragmatic Play, one of the leading software providers for video slots, live casino and bingo, has released its treasure-filled new slot, Pirate Gold. The 5×4 video slot is set on the high seas, and has reels filled with symbols from the golden age of piracy, including maps, spyglasses, parrots and pieces of eight. Pirate Gold's bonus feature transports players to the treacherous and stormy seas, and can be triggered by landing three compass symbols, which award free spins. Pirates act as wilds on the reels, and bags of treasure can launch a respin feature.
Yggdrasil, has released its latest adventure slot, Jackpot Raiders, promising to take players on an epic journey in search of hidden treasure. The feature-rich, 5-reel video slot contains two different Free Spin modes, two bonus games, as well as five jackpots. With several interactive choices throughout the game, players can be ensured that no two gaming sessions are alike. When the Treasure Hunt Bonus Game is triggered, players have the choice of selecting from two-fearless adventurers, the wise and travelled Bear and the brave and intrepid Sam, both of whom will stop at nothing to locate the treasures of the legendary Sunken City.
iSoftBet, is taking players on an exhilarating trip of a lifetime to Nevada, the home of gambling, to try their luck on its latest title Vegas High Roller. This 5-reel, 10-line game features stunning graphics and immersive gameplay, perfectly capturing the thrilling experience of the world-famous Las Vegas slots. To add to the excitement, three or more Scatter symbols will award High Roller Free Spins, with seven, 10 or 15 free spins up for grabs and a chance to cash in your chips.
GLI University's Mid-Year Regional Gaming Regulators' Seminar to Co-Locate with NCLGS Summer Meeting, in Minneapolis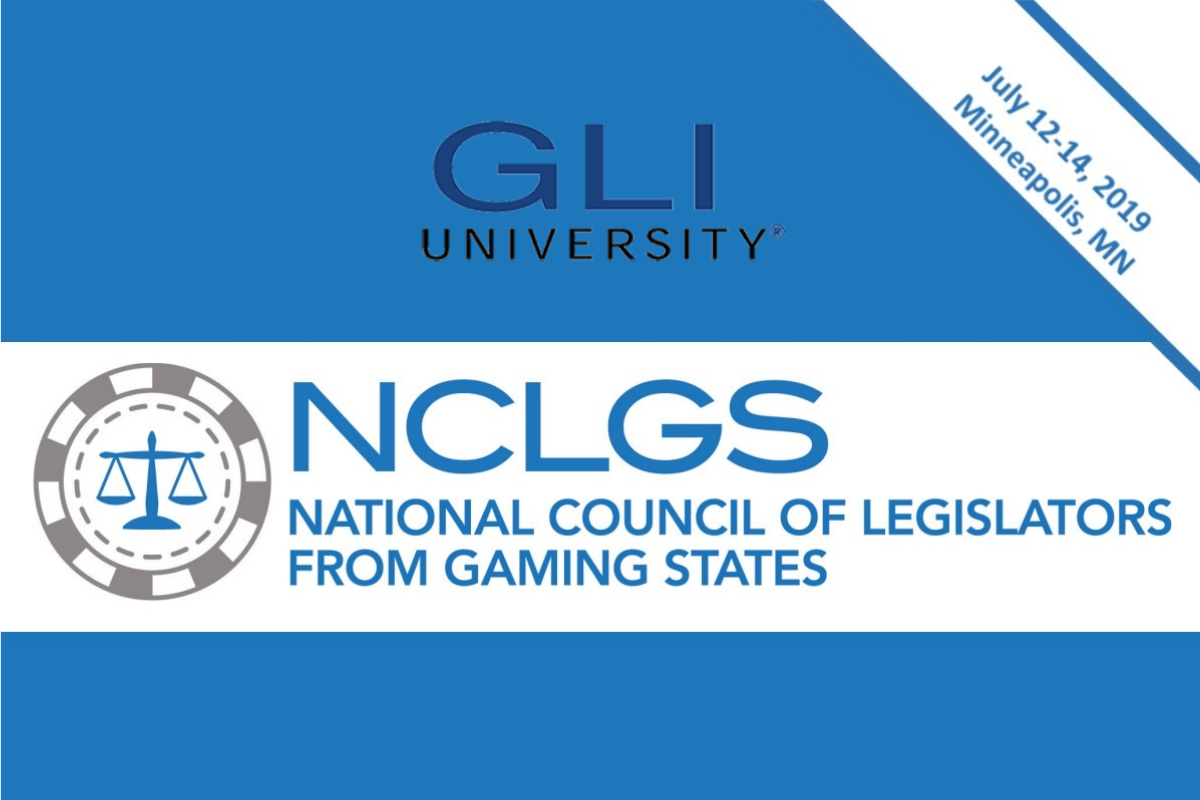 Reading Time:
1
minute
The Mid-Year Regional Gaming Regulators' Seminar of GLI University will be held in conjunction with the Summer Meeting of the National Council of Legislators from Gaming States. The venue will be the Radisson Blu Downtown in Minneapolis. Regulators participating GLI Mid-Year Seminar are invited to join dozens of state legislators and hundreds of industry professionals at the NCLGS Summer Meeting.
"As the number of states considering and adopting sports betting laws continue to increase at a pace much faster than anticipated, the GLI Regulators Seminar and NCLGS offer the ideal forum for the discussion of policy choices facing legislators and regulators. GLI's partnership with NCLGS has resulted in record attendance at both gatherings by attracting the leading policy makers and regulators in the country. It is truly a unique opportunity to meet with those shaping gaming policy and the regulatory environment in the U.S," Kevin Mullally, GLI Vice President of Government Relations and General Counsel said.
NCLGS is the only organization of state lawmakers that meets on a regular basis to discuss issues relating to gaming. Members of NCLGS serve as chairpersons or members of state legislative committees responsible for the regulation of gaming in their state legislative houses.
Super League and Betfred Extend Their Partnership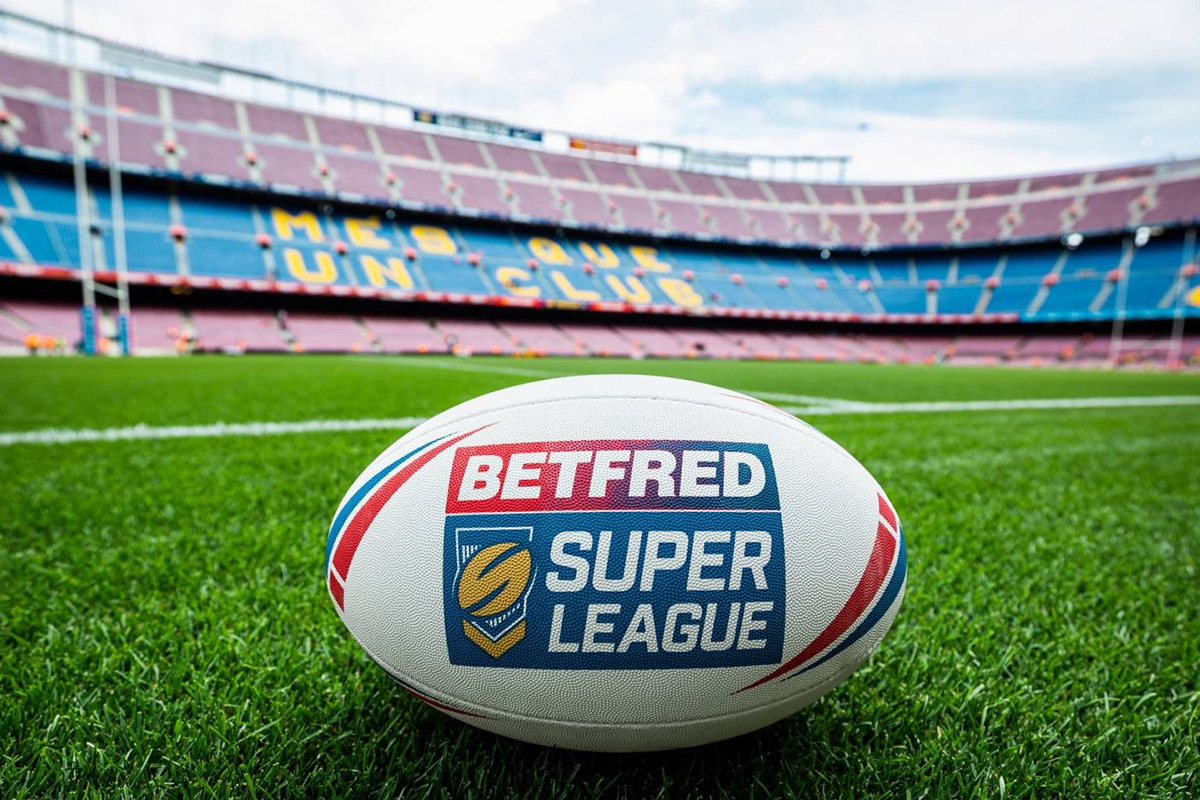 Reading Time:
1
minute
Super League and Betfred have extended the current three-year partnership until the end of the 2021 season. The announcement follows recent title sponsorship deals between Betfred and other major sports competition brands. As part of the new sponsorship, Super League and Betfred will continue to support the "Gamble Responsible" campaign, which is currently promoted at Super League games.
"We're thrilled to continue our partnership with Betfred who have become synonymous with Super League. They have been a vital part of our journey over the last three years and we look forward to working with them in what is a hugely exciting time for Super League and the sport. To have the support of someone like Fred who is so passionate about Super League and who shares our vision for its future is fantastic," Robert Elstone, Chief Executive Super League said.
"This is a historic and ground-breaking deal for the sport and shows a huge commitment from Fred, his senior management team, and all his staff who are so passionate about Super League. It is a significant increase on previous sponsorships and reflects the growing popularity and value of the Super League brand," Rhodri Jones, Chief Commercial Officer Super League said.
"The real passion for this game shown by the players, the media and, most importantly, the fans, is for me the main reason why this has proved to be such a great sponsorship for us. Therefore, I had no hesitation in extending the deal for a further two years and Betfred look forward to working with Super League to help grow the terrific game of rugby league," Fred Done, the Boss of Betfred said.