UK Gambling Commission could ban gambling with credit cards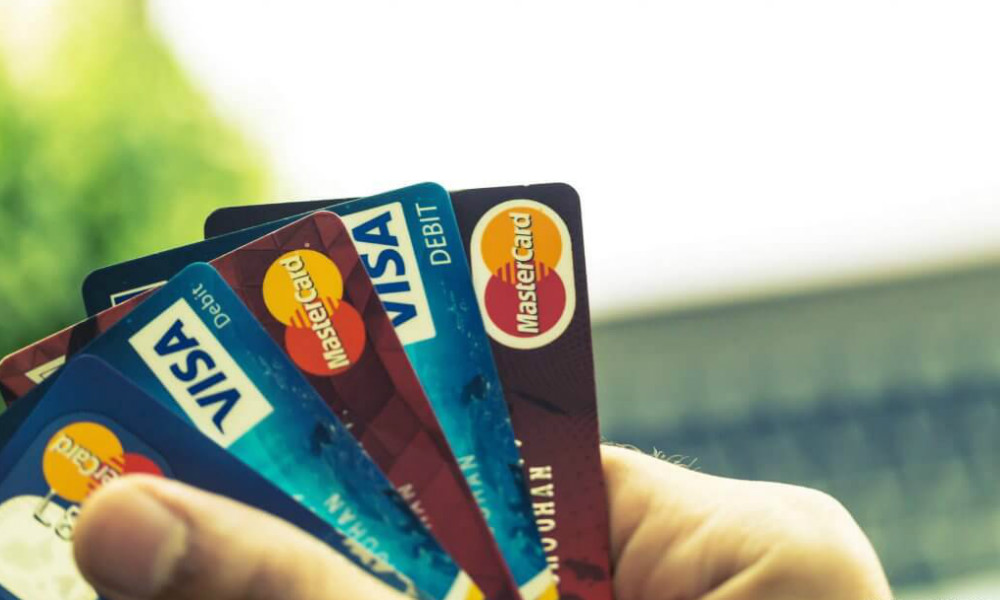 Reading Time:
3
minutes
The regulator fears that the use of credit cards encourages players to bet with money that they don't have.
The recommendation is included in the UK Gambling Commission's 'Review of online gambling', which sets out a number of ideas that the regulator now plans to consult on in order to change existing regulatory requirements. The aim is to extend the protection that online gambling consumers already have.
The report includes a number of proposed changes for gambling operators, including tightening up the age verification process, improving understanding of customers, tackling unfair terms and conditions, and better identifying customers who may be at risk of harm.
Neil McArthur, Gambling Commission Chief Executive, said: "The proposals we have announced today are intended to protect children better, reduce the risks to vulnerable consumers and build on the measures we already impose on operators to know their customers and intervene at an earlier stage before consumers experience harm."
Gambling industry continues to grow
The report states that since the introduction of the Gambling Act 2014 the UK has the largest regulated gambling industry in the entire world and that gross gambling yield (GGY) is £4.7 billion annually, with growth expected to continue.
The industry has been massively boosted by changes to consumer behaviour that have been brought about by technological advances, such as high broadband penetration, widely available WiFi connections and the use of smartphones and tablets.
All of these things make online gambling readily available to consumers, with bets able to be placed at home or at work with just the touch of a button.
Indeed, the Gambling Commission predicts that over 50% of remote (online) GGY will be generated through gambling operators' mobile channels by 2020, up from 40% currently. They also predict that the online gambling industry will grow from 34% of the overall market at present to 50% (measured by GGY) over the next few years.
Credit card use risky
Problems begin to arise with online gambling when the ease with which consumers can place bets remotely is matched with the use of a credit card to do so.
Once a consumer decides to play with their credit card they risk racking up high levels of debt, particularly because most credit card companies tend to treat gambling transactions the same way they treat cash advances, which means higher interest, no interest-free period and usually a handling fee as well.
Although the regulator itself doesn't currently hold any data on credit card use for gambling, the report states that gambling operators indicate that these payments amount to 10% to 20% of deposits on their websites, which is a significant amount of bets placed with borrowed money.
The Gambling Commission says that the offer of credit for gambling "increases the risk that consumers will gamble more than they can afford" and that they will now "conduct further work on gambling using credit in order to develop a more comprehensive understanding of associated risks."
However, the regulator will not take the decision lightly and has expressed some concern that banning credit card use for gambling could push some people into "more risky and higher cost payment methods, such as pay-day loans".
Indeed, in addition to using credit cards the report notes that some online gambling customers also borrow money from pay-day loans or their overdraft facilities to place bets.
These borrowing methods pose additional problems for gambling operators because they are hard to detect. That's because operators only tend to be aware that bets are being placed with borrowed money when credit cards are used – because the customer has to enter their credit card details to play – unlike money from overdrafts and pay-day loans, which can be used from a debit account.
Source: choose.co.uk
Expanse Studios Announces Media Collaboration with Renowned List.Casino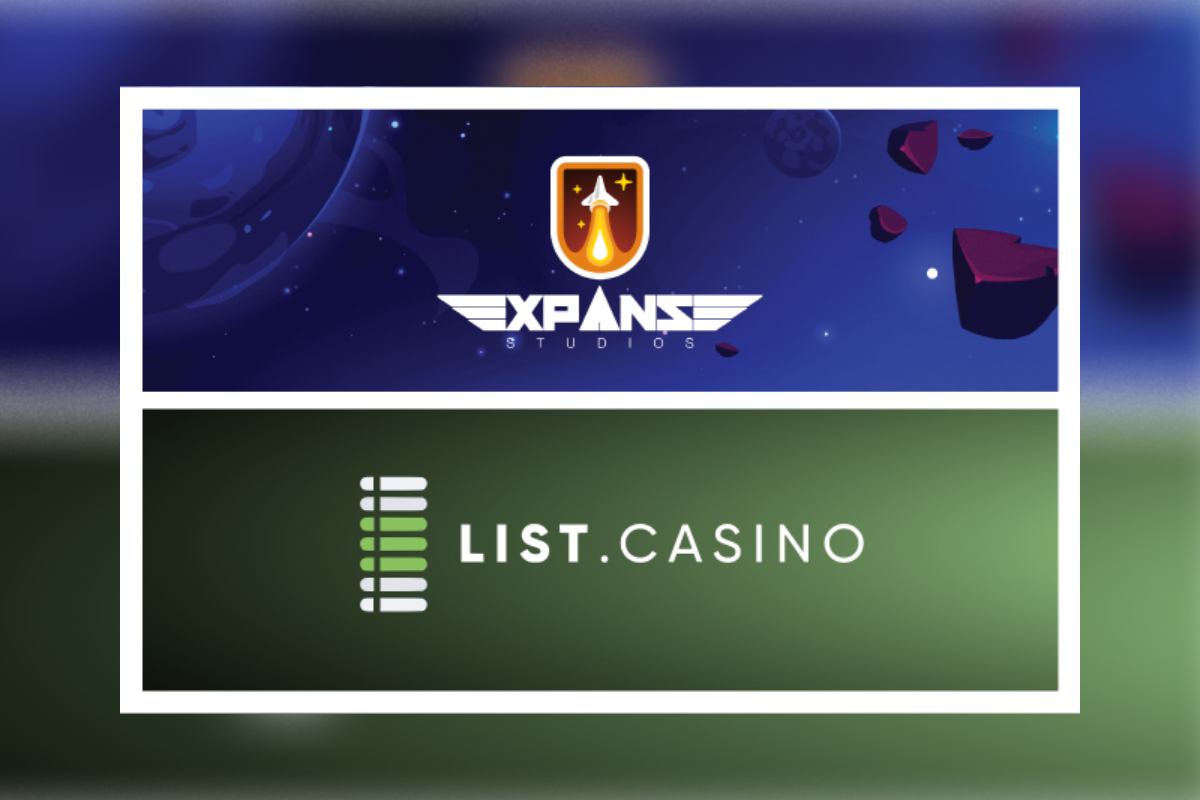 Reading Time:
< 1
minutes
Expanse Studios, a leader in developing innovative online gaming products, is proud to announce a strategic partnership with List.Casino, a trusted casino comparison site known for its meticulous user reviews and game recommendations.
List.Casino has made a mark in the online gaming community by providing players with a reliable guide to hundreds of licensed, safe, and thoroughly vetted online casinos. Reflective of their name, the platform specializes in curating specific lists tailored to each page's content. This meticulous approach ensures that players are presented with casinos that truly match the promised payment services, games, bonuses, and other unique features, making the search for the ideal gambling destination easier and more efficient.
But List.Casino doesn't just stop at vetting online casinos. They've also offered access to intriguing gambling news and in-depth analyses, the latest casino promotions, and, more recently, a keen focus on slot games and other casino-based entertainment. Each game on their platform undergoes a comprehensive review, encompassing all vital information, allowing players to make informed choices about suitable games.
Expanse Studios' collaboration with List.Casino is a testament to both brands' commitment to excellence. The partnership will see Expanse Studios' range of games, notably the brand new 'Pinjata Loca', featured and reviewed on the platform.
Commenting on the partnership, a spokesperson from List.Casino said, "We are elated to collaborate with Expanse Studios and delve deep into reviewing their remarkable slots. After a close look at their top-notch products, it was an easy decision to spotlight 'Pinjata Loca' as our game of the month."
This collaboration aims to bring the best of both worlds to the gaming community, ensuring that players have access to top-tier games in an environment that prioritizes safety, transparency, and user experience.
Enrich Gaming content now live with Betsson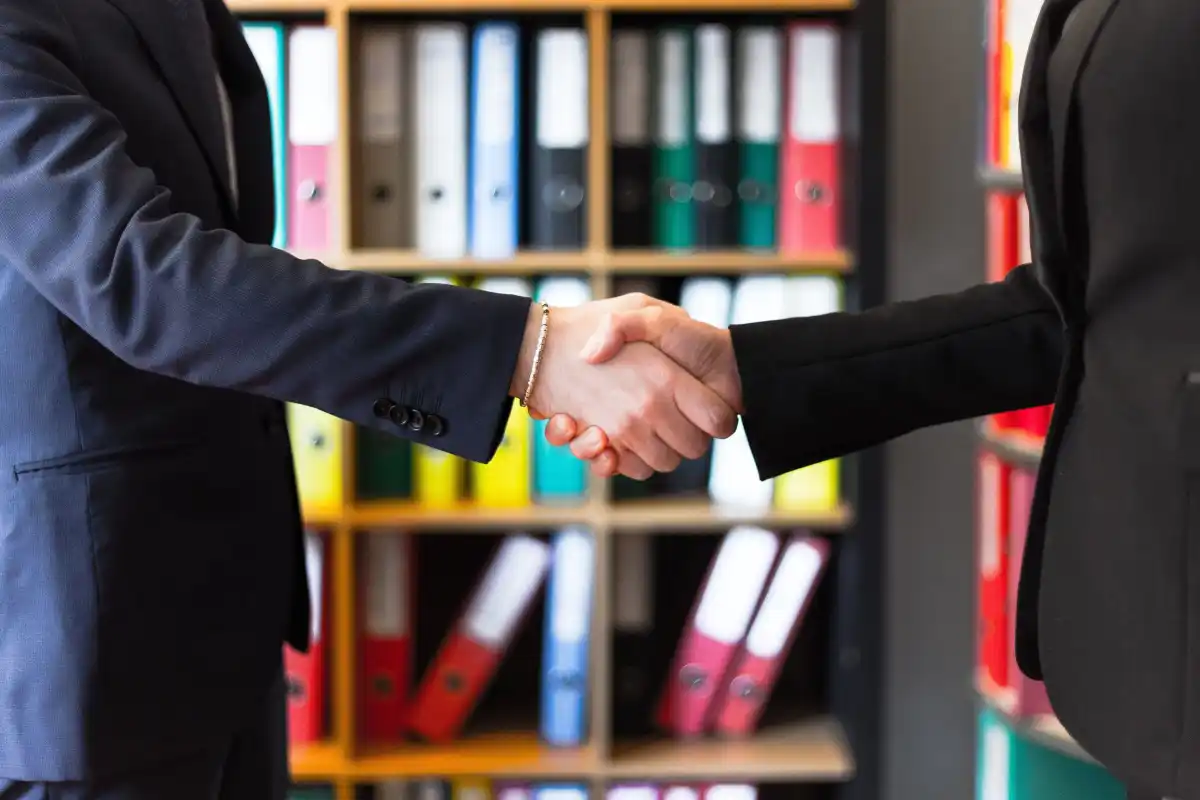 Reading Time:
< 1
minutes
Enrich Gaming, a newly launched game developer of high-quality slots, has today announced that it has integrated its content onto Tier 1 operator – Betsson.
This latest integration means that players will now have access to Enrich Gaming's exciting new titles such as 20 Lines of Fire, 40 Lines of Fire and Clover on Fire and that will be available across multiple markets around the world.
The team behind Enrich Gaming has accumulated a wealth of experience over the years in creating slots that will truly engage the player, and this knowledge has resulted in a fantastic portfolio of low volatility games that include high quality graphics with an assortment of bonus features.
A spokesperson for Enrich Gaming said, "We couldn't be happier that our first industry announcement is that we've launched on Betsson and we're only getting started. Producing the optimum player experience is what drives us. We want to ensure that our games deliver an unparalleled end-user experience, which is why we are excited to collaborate closely with our partners and we can't wait to release our next batch of games on the Betsson platform soon."
Paul Malt, Head of Games at Betsson, said: ""We're delighted to have partnered with Enrich Gaming. We know their growing collection of games are going to be a hit with our players and make a fantastic addition to our market-leading portfolio."
EveryMatrix first iGaming provider to achieve WLA Safer Gambling certification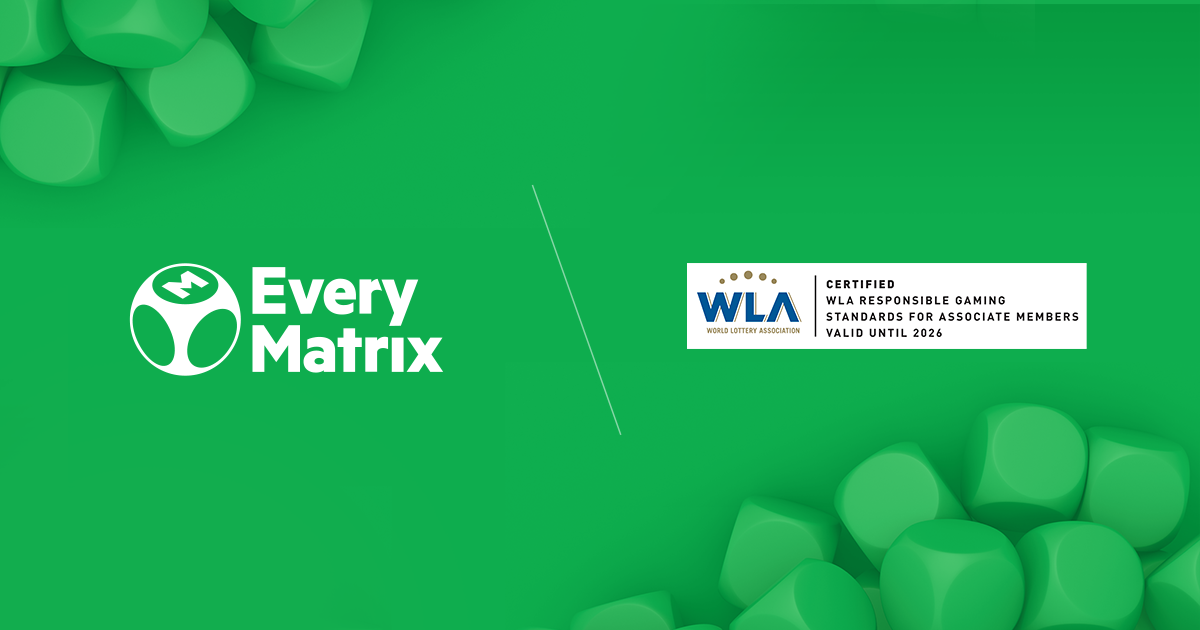 Reading Time:
2
minutes
EveryMatrix has become the first iGaming supplier to be awarded World Lottery Association (WLA) Safer Gambling certification following a rigorous company-wide audit process.
EveryMatrix, the industry's fastest growing betting and gaming technology provider, joins an exclusive list of iLottery suppliers to have achieved this status.
The WLA has recognised the company's existing high standards and ongoing and future commitments to go above and beyond its requirements to become a leader in Safer Gambling best practice.
The business underwent a stringent audit process to achieve certification. This included providing evidence that both showcased and pledges to abide by and continually implement the WLA's guiding principles aimed at protecting players.
EveryMatrix's Environmental, Social and Governance (ESG) policy includes a strengthened Safer Gambling strategy to ensure all its employees across its 12 global offices and all its clients have the necessary tools available to them and are fully informed of the latest research to operate in a responsible and ethical way.
Ebbe Groes, CEO, EveryMatrix, said: "The WLA are pioneers in safer gambling certification and we're delighted they have recognised our work, commitments and pledges to both uphold and drive forward safer gambling best practice across everything we do.
"We entered this process because we firmly believe that to create and maintain a sustainable and successful industry we must ensure that all players are protected and given the right options to play safely and responsibly, and all our customers are informed of any risks and the actions needed to mitigate those risks.
"I'm personally committed to this, believe this is the way forward for both iLottery and iGaming and hope many others join us."
Naomi Koops, Senior Compliance Counsel & Safer Gambling Co-ordinator, EveryMatrix, said: "This is the beginning of a company-wide commitment to follow the WLA principles, not just for the lotteries we partner with, but also for all our clients. Ensuring our products and services are developed with the very latest academic research, with player protection in mind, is a key priority for the business.
"We are building a safer gambling culture at EveryMatrix and are committed to becoming industry leaders in this space in the years to come."
Melissa Azam, CSR Senior Manager, WLA, said: "The WLA is pleased to officially recognise EveryMatrix's adherence to the WLA Responsible Gaming Guidelines for suppliers highlighting their commitment to ensuring player protection and safer gambling is at the core of both their own and their customers' operations."
EveryMatrix has a dedicated Global Sustainability section for its customers and their players to access.