Arkansas says NO to casinos once again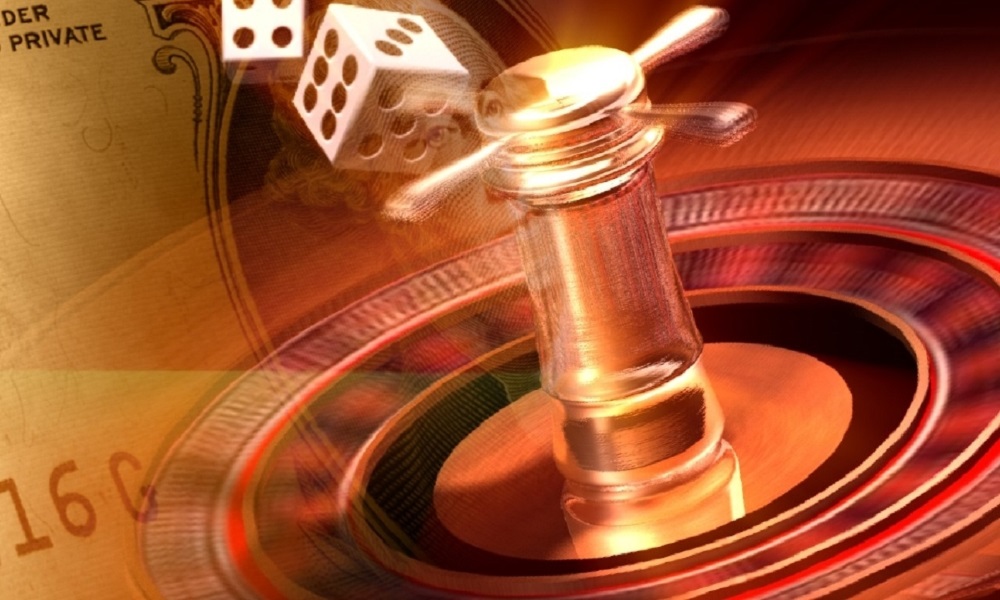 Reading Time:
1
minute
Arkansas Attorney General Leslie Rutledge has refused to accept the ballot information for a constitutional amendment that would allow the construction of in the state.
The casino industry is used to the rejection, as it is happening the fourth time this year.
The attorney general rejected a proposed amendment sponsored by the Driving Arkansas Forward ballot committee. If it had not been rejected, it would have paved the way for the state government issuing four casino licenses.
The ruling was based on the popular name and ballot title's certification, which has to be granted by the attorney general in order to get the committee to collect signatures and move on with the voting process.
 "It is my opinion, based on the guidelines established by the state Supreme Court, that some additions or changes to your ballot title (and possibly your popular name) are necessary so that the ballot title more fully and correctly summarises your proposal," the attorney general wrote.
"When read together, your proposed popular name and ballot title indicate or very strongly imply that if this constitutional amendment is approved, there will be a casino at or adjacent to the existing facilities of Southland Racing Corporation (…) and Oaklawn Jockey Club, Inc.," she added and asserted: "These statements or impressions may be misleading."
Source: FocusGN.com
Oneida Indian Nation and Caesars Entertainment to Unveil "The Lounge with Caesars Sports"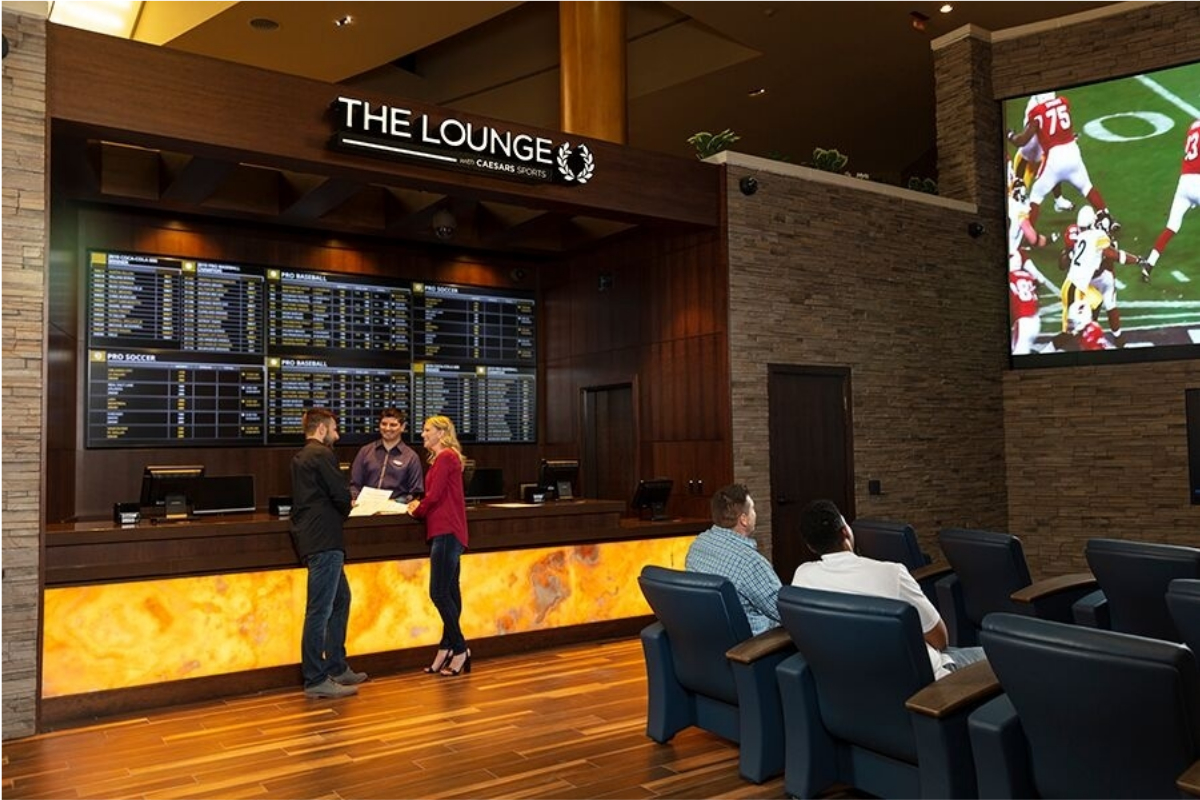 Reading Time:
3
minutes
Branding and marketing alliance brings sports betting game day excitement to Turning Stone Resort Casino and Point Place Casino on August 1, with the sports book at Yellow Brick Road Casino to open later this summer. Sports fans who sign up for the new, exclusive "Champions Fan Club" in advance of the Grand Opening will be eligible to win a Grand Opening prize, featuring a special VIP experience at the sports book for a group of four.
The Oneida Indian Nation announced today it is partnering with Caesars Entertainment to open sports books known as "The Lounge at Caesars Sports" at the Oneida Nation's award-winning Turning Stone Resort Casino in Verona, NY, and Point Place Casino in Bridgeport, NY, with a grand opening celebration planned for August 1. "The Lounge with Caesars Sports" is planned to open at Yellow Brick Road Casino before the start of the NFL season.
Additional details about the August 1 grand opening festivities will be revealed next week.
The Lounge with Caesars Sports
"The Lounge with Caesars Sports" venues at the Oneida Indian Nation's casinos will feature LED terminals with high-definition resolution, state-of-the-art odds boards that constantly update and offer opportunities for in-game wagers, as well as new full-service bars, ticket windows, ultra-comfortable seating, and VIP areas with their own dedicated TV screens.
At Turning Stone, "The Lounge with Caesars Sports" will be prominently located at the resort's main entrance. It will feature a massive 500-square-foot curved LED screen, with acuity similar to Times Square, visible from three sides and to visitors entering from the main entrance and the parking garage. Plus, there are an additional 16 large LED TVs throughout the sports book, including a mix of 65-inch screens and 85-inch screens to put the viewers at the center of the sports action.
The new sports book at Point Place Casino will be in the newly expanded gaming floor, with the primary video wall featuring a 24-foot HD LED screen, plus an additional 30 LED TVs throughout the space, a mix of both 65-inch screens and 85-inch screens.
Champions Fan Club
Sports fans also have an opportunity to join the Oneida Indian Nation's just-launched Champions Fan Club to receive the latest sports book news and information about exclusive events and become eligible for special offers. The Champions Fan Club is completely free to join.
Champions Fan Club members who sign up before the grand opening on August 1 will be eligible for a selection of prizes and exclusive opportunities, including one lucky member who will win a Grand Opening Prize package. This prize package will entitle the winner and three friends to be among the first to enjoy the VIP experience at Turning Stone's new sports betting lounge, including premium seating, $50 in food and beverage credit, a $100 cash voucher and much more. All Champions Fan Club members present at the grand opening will receive a free "The Lounge with Caesars Sports" t-shirt and a chance to win additional prizes during the day's festivities.
Integrated Rewards Program
Through this new relationship, Turning Stone, Yellow Brick Road and Point Place Casino players will be able to exchange and redeem their TS Rewards loyalty points, as well as have their player tier levels matched, for Caesars Rewards Points at all Caesars properties, with the same exchange available for Caesars players at Oneida Indian Nation properties. Caesars will also sponsor special player promotions and events at its new partner venues, further bringing the excitement of Las Vegas to New York at the Oneida Indian Nation's gaming venues.
About the Oneida Indian Nation:
The Oneida Indian Nation is a federally recognized Indian nation in Central New York. A founding member of the Haudenosaunee Confederacy (also known as the Six Nations or Iroquois Confederacy), the Oneida Indian Nation sided with the Americans in the Revolutionary War and was thanked by Congress and President George Washington for its loyalty and assistance. Today, the Oneida Nation consists of about 1,000 enrolled Members, most of them living in Central New York. The Nation's enterprises, which employ more than 4,750 people, include Turning Stone Resort Casino, Yellow Brick Road Casino, Point Place Casino, Maple Leaf Markets, SāvOn Convenience stores, RV Park and three marinas. Proceeds from these enterprises are used to rebuild the Nation's economic base and provide essential services, including housing, health care, and education incentives and programs, to its Members.
About Caesars Entertainment Corporation:
Caesars Entertainment is one of the world's most diversified casino-entertainment providers and the most geographically diverse U.S. casino-entertainment company. Since its beginning in Reno, Nevada, in 1937, Caesars Entertainment has grown through development of new resorts, expansions and acquisitions. Caesars Entertainment's resorts operate primarily under the Caesars®, Harrah's® and Horseshoe® brand names. Caesars Entertainment's portfolio also includes the Caesars Entertainment UK family of casinos. Caesars Entertainment is focused on building loyalty and value with its guests through a unique combination of great service, excellent products, unsurpassed distribution, operational excellence and technology leadership. Caesars Entertainment is committed to its employees, suppliers, communities and the environment through its PEOPLE PLANET PLAY framework. For more information, please visit http://www.caesars.com/corporate.
Associa Community Association Services of Indiana Hosts Client Appreciation Night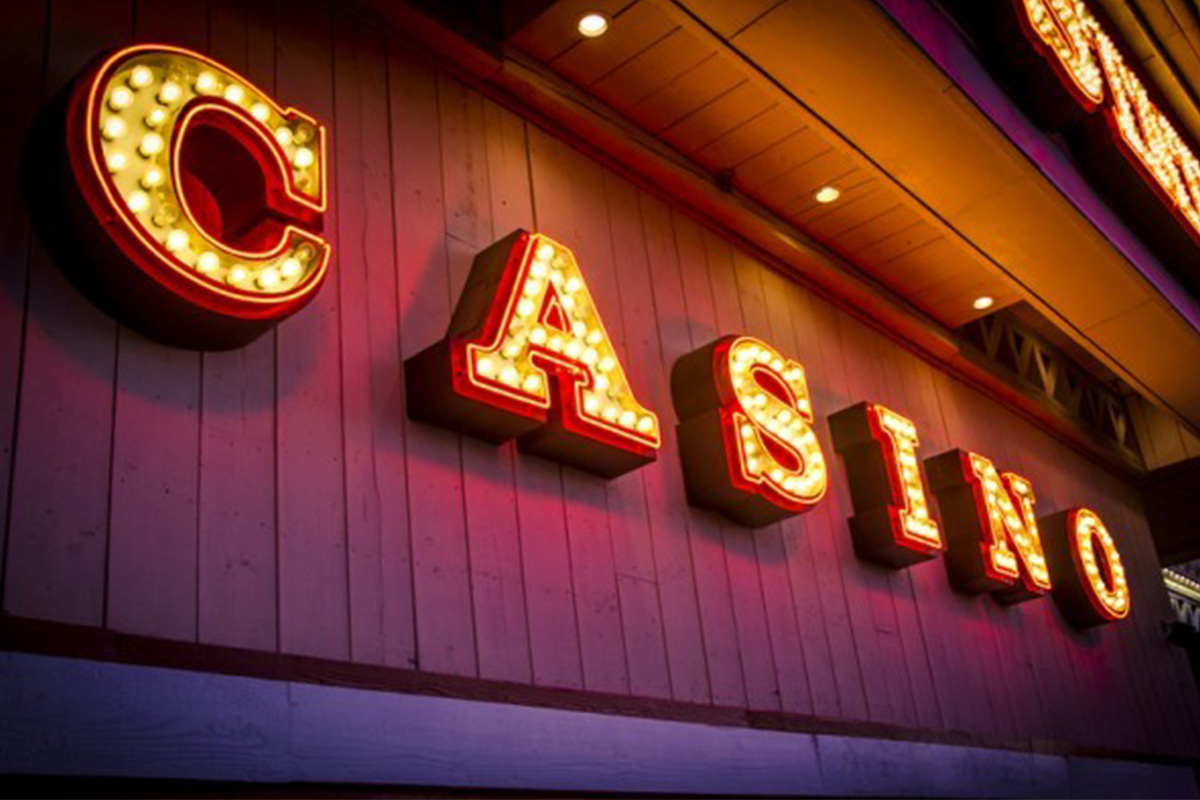 Reading Time:
1
minute
Associa Community Association Services of Indiana (CASI) recently hosted clients and vendors at a networking and client appreciation casino night at the Marriott North in Indianapolis, Indiana.
The event hosted more than 150 attendees and highlighted CASI's appreciation for board members, residents, and vendors as well as cultivated relationships that go beyond just business arrangements. The guests enjoyed hors d'oeuvres, gambling tables, prizes, and a 50/50 raffle. The evening was not only entertaining but also helped raise money for Associa's national non-profit organization, Associa Cares.
"It was great to see our industry come together as one community for a night of comradery and friendship to support Associa Cares," stated Annette Byrd, CMCA®, PCAM®, CASI president. "This event helped our team build relationships with clients and vendors and also allowed us the opportunity to help individuals in need, which is priceless."
Associa Cares funds are distributed to families of Associa-managed and non-Associa managed communities. To donate to Associa Cares or apply for assistance, please visit our website at http://www.associacares.com/.
Associa Cares is a national nonprofit 501(c)(3) organization created to assist families and communities in crisis as a result of natural and man-made disasters. Through donations raised from Associa employees and at fundraising events across the country, Associa Cares is able to provide necessary goods and services to the families affected by these types of tragedies.
With more than 200 branch offices across North America, Associa delivers unsurpassed management and lifestyle services to nearly five million residents worldwide. Our 10,000+ team members lead the industry with unrivaled education, expertise and trailblazing innovation. For more than 40 years, Associa has provided solutions designed to help communities achieve their vision.
Oklahoma Tribal Leaders Approve a Resolution against Governor's Gambling Plan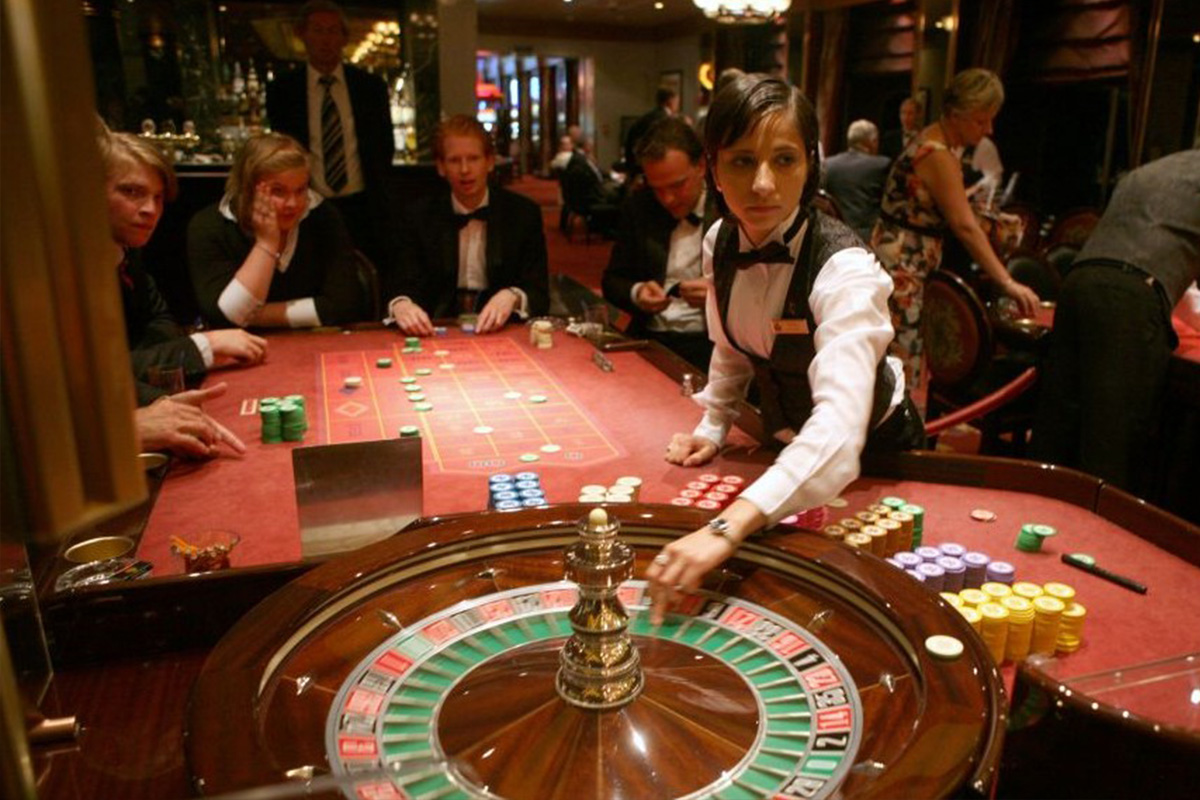 Reading Time:
1
minute
The leaders of Oklahoma-based Cherokee, Chickasaw, Choctaw, Muscogee (Creek) and Seminole nations have approved a resolution denouncing the new Republican governor's plan to force negotiations for a bigger slice of revenue from Oklahoma's tribal casinos.
The Inter-Tribal Council of the five civilised tribes approved the resolution during a meeting in Tulsa.
Last week, Gov. Kevin Stitt said that the existing compacts should be reevaluated now that the gambling industry has matured in Oklahoma.
Tribal leaders and the governor disagree over what triggers a 15-year renewal of the compacts.