Top 10 Online Slots of 2018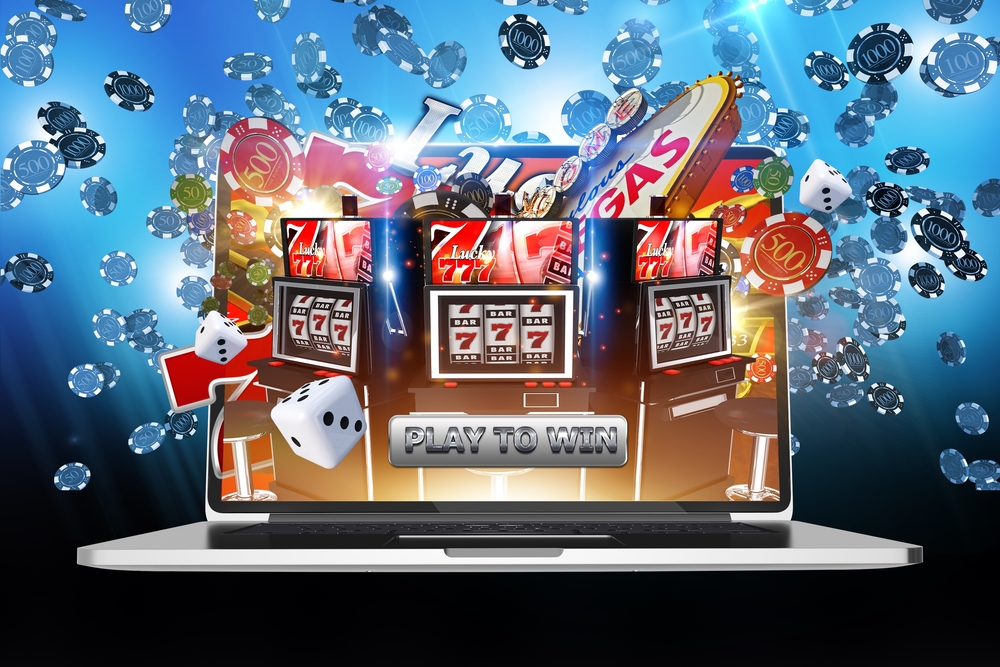 Reading Time:
6
minutes
Among the many different casino games that are found at the plethora of online casinos on the net, such as Blackjack, Roulette and many more, online Slots still remain the most played games online in 2018. Why? Well, they're bright and colorful and straightforward to play. Below we've compiled a list of Top 10 Online Slots of 2018 that you can play at online casinos. Have a read through our article,then take your pick and start spinning those reels and winning some cash!
1. Gonzo's Quest
The next video slots game we'd like to mention in our list of Top Slots games to play in 2018 is none other than Gonzo's Quest which will is soon due to be released as a VR Slots game this summer. The NetEnt powered Slots game, which features Gonzo as a character, is based on the historical figure Gonzalo Pizzaro who was a Spanish conquistador and serves to digitally transport avid Slots players to Eldorado.
The Slots game starts with a short 3D video of Gonzo's tale. Once the actual slots game has loaded, you'll be able to see detailed symbols of realistic Inca carvings of both animal and human faces. T After you've place your bet, you won't see reels spinning. Instead, you'll just see a number of falling blocks in 5 different columns.
Provided that you manage to strike a winning combination while playing the 20 line slots game, the symbols present will disappear in a 3D explosion. Any gaps present will fill up with more falling symbols.
Three immensely interesting features of this slots game are its Avalanche multipliers, Free Fall symbols and wild symbols. Once an Avalanche multiplier appears the win multiplier increases. If you manage to get a combination of 3 Free Falls symbols, 10 Free Falls will be activated. On the other hand, if you're lucky enough to land on Wild symbols they will be substituted for all symbols.
2 . PlayBoy Gold Online Slot
2017 marked the year that the legend Hugh Hefner sadly passed away. Yet, his legacy still remains; especially his widely established Playboy brand. In the online gambling world, this can very much be seen in Microgaming's successful Playboy slots. And this year, Microgaming has just added another slot game to its series by releasing another title: PlayBoy Gold Slots.
As the successor of Playboy Slots, this slots game is presented with a new 6-reel layout, 100 different paylines and giant symbols. Special features include a bonus picking round and free spins.
On testing the game at one of the online casinos, the Jumbo Blocks feature is one that really stood out to us. This is triggered when the symbols large Playboy symbols appear on the game's reels. Once it's set off, the large Playboy symbols will take up more than one reel. The middle 4 reels will then spin together with the Jumbo Blocks. When a Jumbo Block appears in full on the Slots' reels, one of three features is set off. These include the Instant Credit Prize, which gives you a cash bonus, the Multiplier feature, which multiplies the winning amount you've managed to amass and finally the Free spins features which gives you free spins.
3. Twin Spin Deluxe
First there was Twin Spin, and now Twin Spin Deluxe the game's sequel by the acclaimed and much celebrated online casino software company, NetEnt, is here to keep us all entertained in 2018. The 6-reeled Slots game, which was released in the last few months of 2017, is prized for its smooth gameplay and popular features including the Twin Reel Feature and Cluster Pays.
While spinning the Slots game's reels, you'll be able to see all the symbols line up as you wait for the outcome once you've clicked on the spin button. The symbols in the game include bells, bars,7s, queens, kings, jacks and diamonds. All you have to do prior to starting your game is to basically choose your coin value and bet level which ranges from 1 to 10. Once you're done, you're pretty much good to go and watch those Slots reels spin!
4. Beautiful Bones
If you're up for something different, why not just join in the Mexican celebrations from beyond the grave by playing Microgaming's game – Beautiful Bones? Set against a background bursting with the fun and bright colors, a wild theme of the traditional Mexican El Día de los Muertos festivities, the beautiful Calaveras keenly await your digital presence to take your bets.
All in all this game is absolutely fantastic. The Day of the Dead inspired game has a total of 5-reels. And with 243 ways to win, the festivities begin from the get-go when lining up 3 identical symbols or Calaveras, vertically or horizontally, as WILD spins are collected. Yet the fun doesn't simply stop there; if you really want to get the chance to win some cash, spin the game's reels to possible get even more free spins to help keep you longer in the game!
5. Starburst
Starburst may have been released quite some time ago now, however, NetEnt's 10-payline video slot is definitely still relevant and widely played in the online gambling world. Yes folks, it's one of those timeless classics that will probably still be around in another ten years' time. On loading the 5-reeled slots game, you'll be able to see several vibrant cosmic gem symbols. Other symbols that are present in the casino game are the classic Bar symbols and 7 symbols. However, this particular video slot's gem is indeed its wild symbol which is perhaps the most coveted by players. Wild symbols only appear on the second, third and fourth reels and if two of them appear on the reels, the Starburst Wild feature will be triggered.
6. Jack and the Beanstalk
Growing up, most of us read or watched the classic tale of Jack and the Beanstalk with great fascination and delight. Yet, sadly as time rolled by and we all grew up a large part of the magic faded. Luckily, NetEnt has brought Jack and the Beanstalk back in slots form for all of us as adults to enjoy!
The 3D video slot, which is available on all devices, tells the exciting tale of Jack and the Beanstalk as he embarks on his quest for riches. As you enter the Jack's fantastical world, you'll notice that NetEnt's talented team have used several colorful symbols that all pertain to the fairytale we all love so much. The 20-payline video slots game offers gamblers the marvelous opportunity to claim Wilds, Treasure Collection and Free Spins.
8. Raiders of the Hidden Realm
Looking for a superhero-themed game? Then be sure to check out the Raiders of the Hidden Realm in 2018 that you can find at many PayPal Casinos online. The Playtech powered online slots game is an epic superhero themed game that's set in a magical ice realm is definitely a title you shouldn't even think about missing out on.
On launching the slots game, you can expect to join the Raiders, Morgana, Sparks and Strider, as you place your bet and set the game's 5-reels spinning. Once you've started playing, you'll be able to win by hitting the right symbols on 40 different paylines. Moreover, you'll also grant yourself the opportunity to experience one of the game's exciting features. Namely, these include 3 free spins features.
The Morgana's Free Games feature is triggered when you manage to spin its reels and land on Morgana symbols on the first and fifth reels of the slots game. On managing to do so, you'll be able to receive 8 free spins and a Morgan symbol which will appear on the reels on each of the free spins you manage to generate while enjoying this game's feature.
The Raiders of the Hidden Realm's Stider's Free Game feature is set off when the Strider symbols land on the first and fifth reels of the game. You'll be able to get 7 free spins once they have. Any wild symbols that you land on will remain displayed on the reels as you spin the game's reels in hopes of generating even more spins and of course cash.
Provided that you manage to land on the Sparks symbols on the game's outer reels, you'll be able to activate the Sparks' feature. This particular slots' feature will reward you with 6 free spins which will transform into individual wild symbol with any multiplier.
9. Age of the Gods: Fate Sisters
In 2016, many online gamblers found themselves extremely disappointed when Playtech pulled its Marvel Jackpots series. And just when many online gamblers thought they'd never be able to play an interesting Slots title ever again, the release of Age of the Gods: Fate Sisters completely managed to change everybody's minds.
Now although Playtech's new progressive jackpot slots game series is not quite the same as its former series, the series still provides fantastic entertainment for gamblers to enjoy. After all, it's got stunning Egyptian-themed graphics and life-changing jackpots to be won just like the Marvel ones did.
The 25-payline Slots game features a more than generous amount of free spins with extra wild symbols, multipliers, locking wilds and more. The top prize to be had whilst playing one of the progressive games in the series is about $1 million. What's not to like?
10. Rise of the Pharaoh's Slot game
A few years ago, the Egyptian-themed slots games were all the range. However, many online casino software developers sadly stopped producing slots games with Egyptian-themed crypts, pyramids and Pharaoh's for some time. Now they're totally making a fabulous comeback and while there are many of them, Rise of the Pharaoh's Slots is proof enough of just how spectacular Egyptian-themed Slots are.
The 5-reeled Slots game, which displays an Egyptian tomb in its background, features several different symbols including mummies, Gods, Pharaohs and more. In total, the Slots game has 15 fixed pay lines and the larger your bets are, the bigger your chances of winning a life-changing amount is. Among the most exciting features to look out for while playing Rise of the Pharaoh's Slots at online casinos are free spins, wild symbols and sticky wilds. It's even got its very own bonus game with multipliers too!
FDJ and Heritage Foundation Donate €1.26M to YMCA Paris for Restoration Project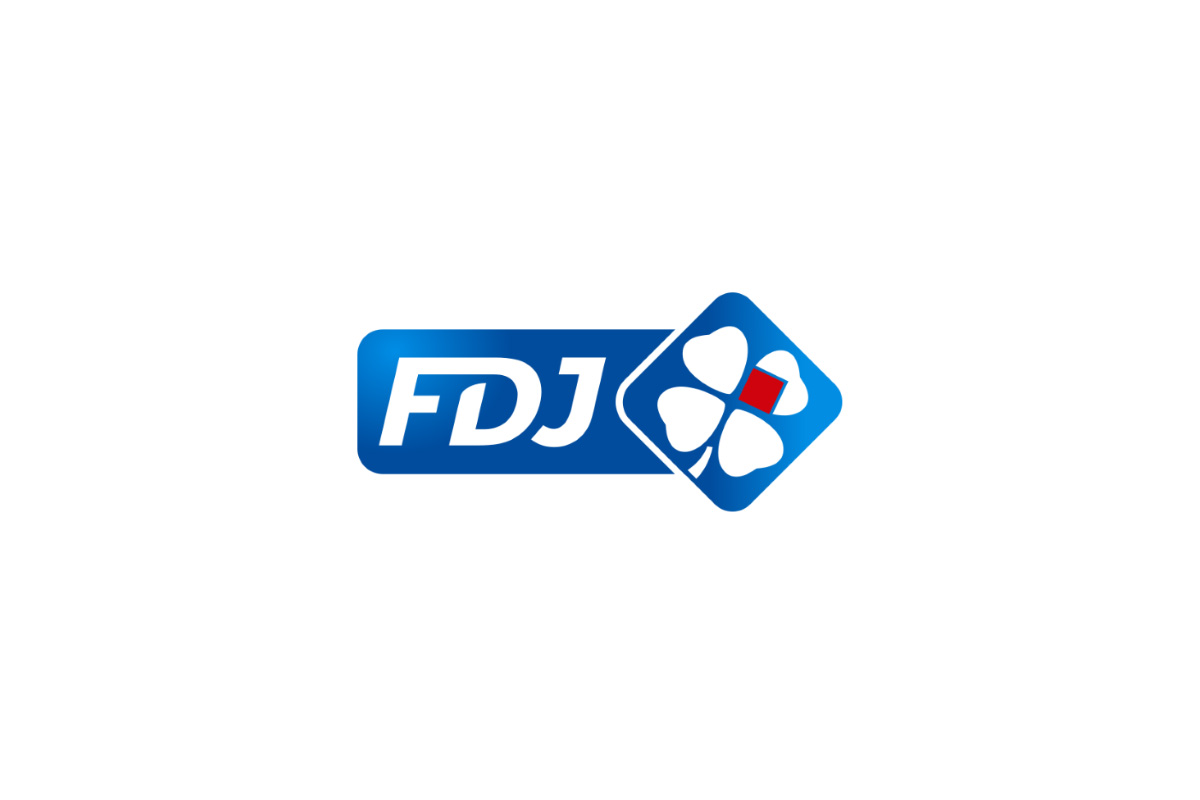 Reading Time:
< 1
minute
French national lottery operator Française des Jeux (FDJ) has made a €1.26m donation to mark this year's European Heritage Days.
Late last month, FDJ embarked on its fifth "Mission Patrimoine," a scheme to raise money for protecting and restoring heritage sites.
Now, in the same vein, FDJ and French heritage foundation Fondation du Patrimoine have joined forces to help restore a piece of Parisian history.
The YMCA Paris, located at 14 Rue de Trévise, was inaugurated in 1893 and houses the world's oldest basketball court.
In a bid to maintain this site, a registered historical monument "weakened by time," FDJ and Fondation du Patrimoine have awarded the YMCA €1.26m.
"Contributing to the renovation of the YMCA site, weakened by time, and bringing it back to life is a source of great pride for FDJ, our Corporate Foundation and employees," FDJ Chairman and CEO Stéphane Pallez said.
"The YMCA project allows us to combine our various societal commitments in the areas of heritage, sport and youth," she added.
In August, FDJ launched the latest incarnation of its Mission Patrimoine. This involved a scratch card campaign and several Loto draws to raise money for Fondation du Patrimoine.
Célia Vérot, General Manager of Fondation du Patrimoine, said: "The YMCA Paris site proves that beyond its cultural or architectural interest, heritage can play a very useful social role.
"With the support of FDJ and the FDJ Foundation, Fondation du Patrimoine promotes the financing of heritage projects with an impact in terms of inclusion and integration."
Gaming Corps Appoints Victoria Bonner as CMO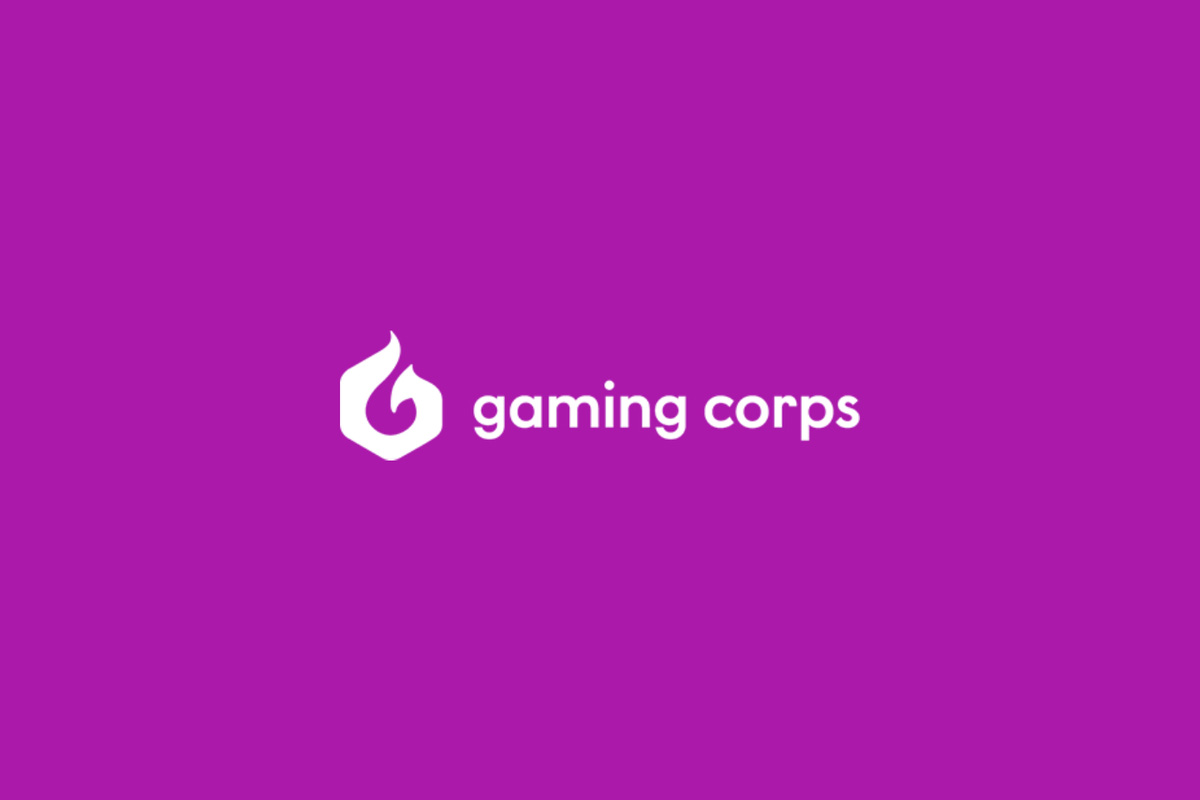 Reading Time:
2
minutes
Stockholm-listed Gaming Corps has appointed Victoria Bonner as its chief marketing officer and confirmed the departure of chief communications officer Erika Mattsson.
Mattson is leaving the Malta-licensed supplier at the end of this month after nearly four years in the role, with Gaming Corps chairman Claes Tellman temporarily taking on responsibility for communications and investor relations until a replacement has been appointed.
New CMO Bonner boasts extensive industry experience, having held marketing roles at leading gaming suppliers including Relax Gaming and Pragmatic Play.
Gaming Corps CEO Juha Kauppinen said: "I would like to wish Erika the best of luck in her new role and at the same time take this opportunity to thank her on behalf of everyone in the leadership at Gaming Corps for these years. I also want to welcome Gaming Corps' new chief marketing officer Victoria Bonner who I am confident will to bring the knowledge, network and commitment to the industry, which is necessary for the further expansion and marketing of Gaming Corp's next generation casino slots and other games."
Commenting on her appointment, Bonner said: "Gaming Corps is at an exciting point in its journey where organic positioning has translated into an impressive commercial pipeline.
"The products and strategy of the company's branded offering are exactly what the industry is asking for right now, and with a new, greater focus on marketing, I am very happy and excited to join a company that is right on the threshold of becoming a prominent name in the industry. I want to extend my heartfelt thanks to Erika for her work and the incredible foundation she laid."
Mattsson added: "Warm thanks to everyone I have had the privilege of working with during these almost four years, above all thank you to my friends in the management. I am also very pleased to have recently welcomed Victoria and that the company has reached the point where a wholehearted investment in marketing is possible.
"I have great confidence in Victoria as well as in Gaming Corps facing a bright future and looking forward to closely following the continued journey as a friend and shareholder."
International Game Technology PLC Announces Completion of Sale of Italian Commercial Payment Business to PostePay S.p.A.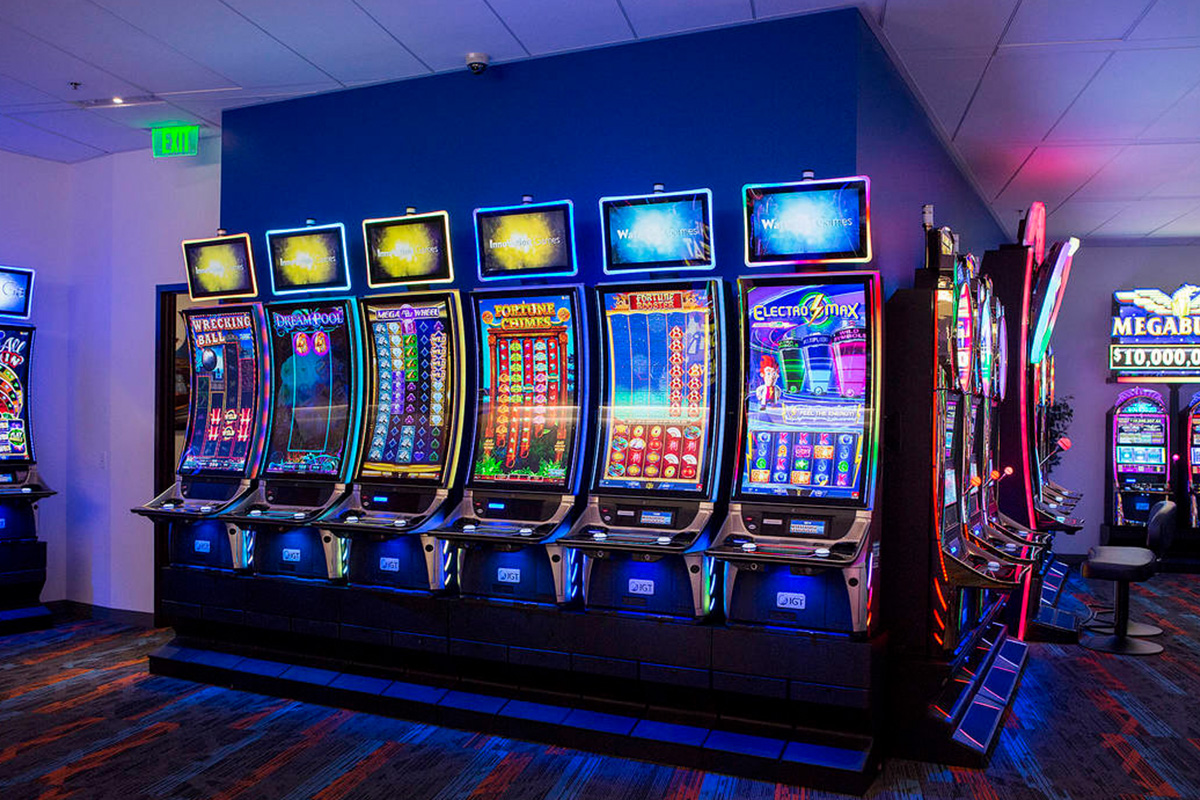 Reading Time:
< 1
minute
International Game Technology PLC announced that its wholly owned subsidiary IGT Lottery S.p.A. has completed the sale of its Italian proximity payment business to PostePay S.p.A. – Patrimonio Destinato IMEL for €700 million.
The negotiated sale price represented an enterprise value of €630 million and approximately €70 million of net unrestricted cash. The business held approximately €140 million in unrestricted cash at the closing. The increase in unrestricted cash is primarily attributable to timing of vendor payments and operating cash flows generated since December 31, 2021. IGT will use the proceeds from the transaction primarily to pay transaction expenses and reduce debt.
UBS AG acted as lead financial advisor and fairness opinion provider to IGT, UniCredit S.p.A. acted as financial advisor to IGT. Advant-Nctm acted as legal advisor to IGT and KPMG acted as financial due diligence and tax advisor to IGT.