Meet Jakob Hagemann, Founder and CEO of Kiggit, social betting company based in Copenhagen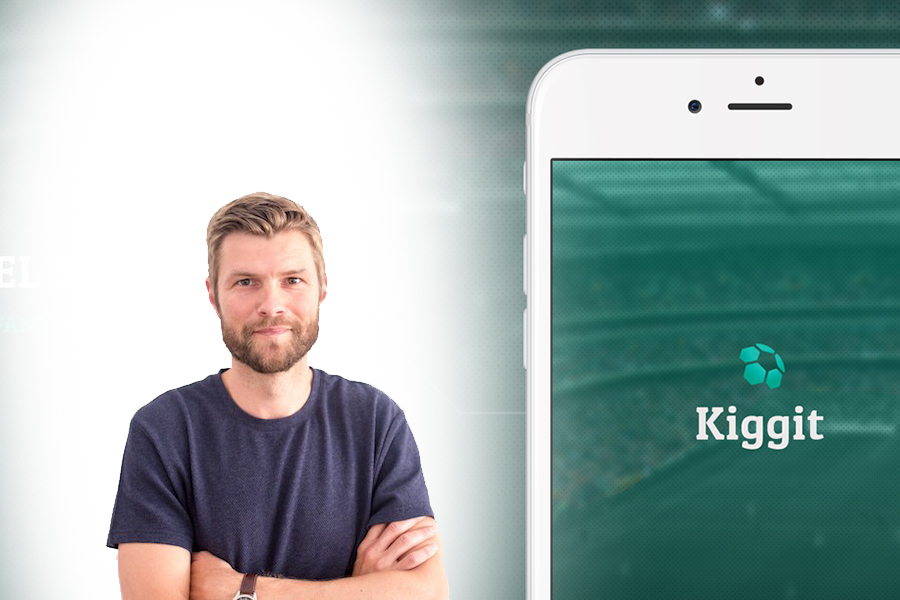 Reading Time:
4
minutes
Social betting has always been a key part of the industry and it seems that companies are still fighting for innovation in the vertical. Such the company of Jakob Hagemann, who is the CEO & Founder of the social sports betting platform Kiggit.
With a background in mobile apps product management and experience of working with a mobile operator, Jakob has always been launching and managing apps. This is how he came up with the idea of launching Kiggit,  a social betting app for football fans. The description of the game play is simple and yet complex, users get 500 credits when signing up, and can spend it on bets against other users or in private bets with friends. They push out daily and weekly bet slips for specific target users which include prize bets. Examples are gitcards for Amazon, Nike or digital gift card provider. The company's revenue model is that users spend credits in their bets and can win more. If running out of credits, users top-up via in-app purchase.
The company is headquartered in Copenhagen and it is run by 6 people working on Kiggit. Their investors include Seier Capital and a group of business angels. Next step is to create a mother brand as they are broadening out to include other sports and various products so they can integrate with sports media companies, sports betting operators and even large corporations wishing to run closed office pools.
First of all thank you very much for accepting this interview. As it can be read in your biography you have rich experience in end-to-end product management including team management, prototyping and idea generation, management of design and development phase, go-to-market and commercialization, ASO, product management. I would like to ask you to shortly introduce yourself to our readers and tell us when and why you started working in this industry.
Jakob: I have been working with apps for a lot of years now. Actually, from before the iPhone hit the market, so a lot has happened since then. I am not a developer myself, but have more of a product-oriented role although in a startup you end up doing a lot of stuff.
I had the idea of creating something social around football for years before setting up Kiggit as a company back in 2013. My friends and I have always created a betting pool when watching the Champions League final together. We basically, wrote down our tips with pen and paper. I wanted to take this experience and create a digital platform where friends and colleagues should be able to compete like that – no matter if they are sitting together or are in each their location.
You are the founder and CEO of Kiggit, a social sports betting platform. Tell us please about your role, your tasks and responsibilities at Kiggit.
Jakob: I am very product-focused, so I work a lot on wireframes, roadmaps and specifications for our designer and devleopers. I try not to get too distracted, but there is also a lot of work with investors and potential partners, and at times that really takes up all my time – and thoughts.
Will you please shortly introduce the company you represent for our readers? Please speak about the services it offers and its future goals in Europe and around the world.
Jakob: Kiggit is a social betting platform for football fans. Instead of betting for real money, we are developing a more game-like experience around football tips. Basically, we let you create or join groups and make predictions on football. There are weekly, monthly and season winners. We have tested out different flows and revenue streams, and are soon opening up for companies, so they can offer prizes on our platform. An example is that you will be able to join a Company X competition during the World Cup and win prizes from that company if you are best at predicting winners and goal scorers during the World Cup.
We have recently launched and the plan is now to update with the groups feature before the World Cup. We are looking at different interesting markets. Currently, approximately 60% of our users are from the US. We will be rolling out in LATAM, Asia and more European countries. Let's see, I hope to be live in 20+ countries by the end of 2018.
Having such a rich professional experience my next question would be: which have been the most difficult periods in your career so far and what do you consider your personal success?
Jakob: To me personally, fundraising can be really tiring and put you under pressure. The most difficult times have definitely been the times where it has been very unsure if we could land an investment. It just brings out a lot of discussions and I had to learn how to better cope with the stress it involves to be under that kind of pressure.
Tell us please about your future plans, projects regarding your professional life.
Jakob: I really focus 100% on the short-term with Kiggit right now. Earlier I have been dreaming about selling the company and become a business angel myself, but I have much more focus on the smaller steps now as I simply need to act on those rather than always thinking years ahead. I am sure that if I work hard on Kiggit, we can make it big in one way or the other.
What does success mean to you and do you consider your career a successful one?
Jakob: Success to me is related to freedom. I really cherish the freedom I have being in a small company where we manage our own time and work when we want. I put in a lot of hours, but it is at my own schedule. I have two sons and a girlfriend, and I consider myself successful when I can spend so much time with them.
My last question is a bit more personal: Do you like travelling and which places would you like to travel not just in Europe but in the whole world?
Sure, I like travelling. I have just been to Madrid with my family to watch Atletico Madrid play. It was a great experience. I would love to take my family to Japan and see the country by train.
Exclusive interview with Piotr Szpoton, CEO at BeeFee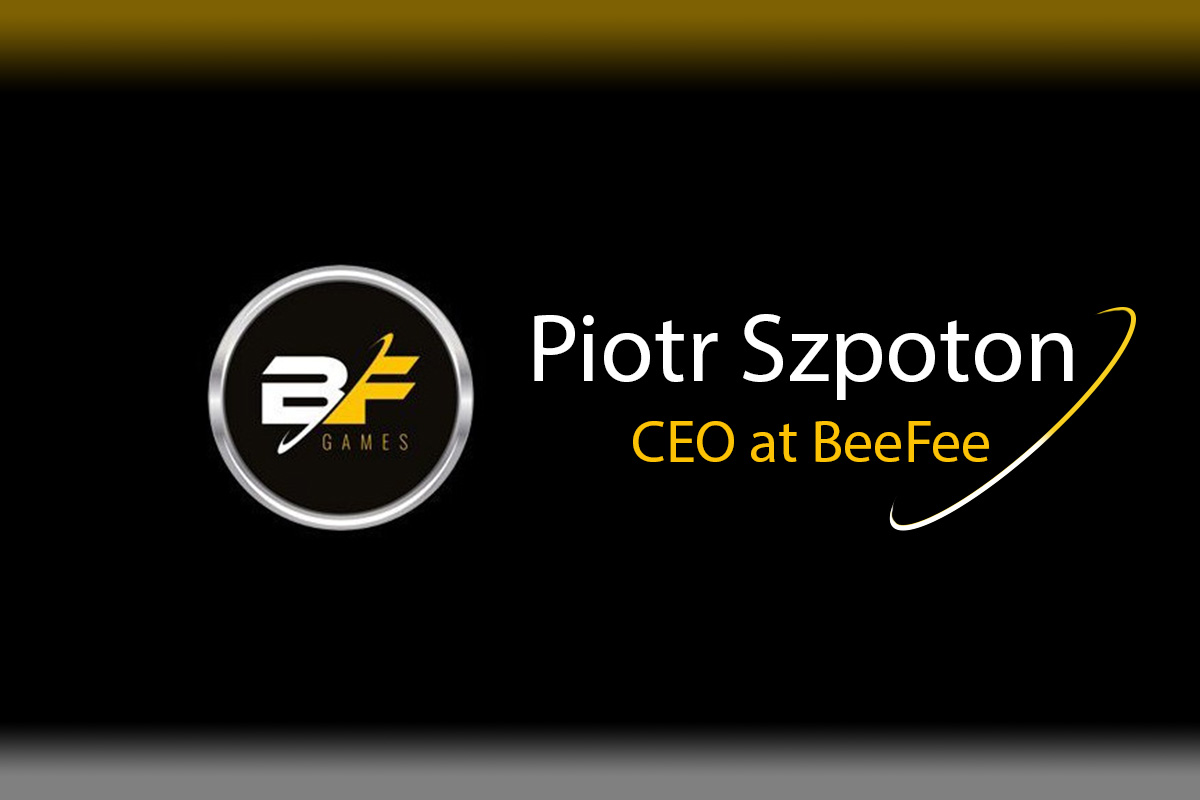 Reading Time:
2
minutes
You are a fairly new online games studio, but you have already built up an impressive portfolio of games, what makes you different from the other studios out there?
We focus on having a great variety of titles in terms of graphics, mathematics and themes. We have a good mixture of more traditional casino games such as Hot Classic and Lucky Tropics which are modern takes on the fruit machine, as well as our more advanced new titles Bonnie & Clyde, Aztec Adventure 3D and Magic Hunter that have proven to become very popular. Bonnie & Clyde became our second top performing games just one month after it launched in April which is a major achievement for our development team. This new line of games portfolio will continue to grow, and we will launch some exciting new games in the near future.
As well as developing online slots you have experience from retail gaming in several countries, how do you use that experience to better your offering online?
The main benefit of operating across different verticals and in different jurisdictions is that we have learnt a lot of what players want. Knowing your players is crucial in this industry. We believe in creating high-quality games that are localised to specific markets. In some markets, players prefer simple graphic and high volatility over more complex mathematics, and graphics and in other markets, it's the other way around. Being able to analyse this behaviour across verticals is hugely beneficial for us.
Do you think the online slot market is becoming too crowded with new studios continuing to crop up?
There is currently a huge number of suppliers and a plethora of games are released on a monthly basis, making the lifetime of a single game very short. There are only a couple of titles we could name that perform well for longer periods. What is important is to remember that quality should be prioritised over quantity despite the volume of games being pushed out.
What is BeeFee doing to ensure player engagement and loyalty in this highly competitive sector?
Most suppliers are now introducing tools to encourage player engagement and gamification has been the buzzword of the industry recently. As mentioned, we try to ensure our games appeal to players in the markets that we target. We also invest in research to ensure the experience for the player gets more entertaining and then implement features we think will be appreciated into our new games.
What is your plan for 2019/what can we expect for 2019?
As mentioned, we will continue to create exciting and innovative titles that we are certain will be a hit with players and operators alike. We will also announce some exciting deals with aggregators and other partners which will ensure our content is available for an even wider audience in more jurisdictions. One of our main ongoing strategies is to bring new quality into existing legacy gaming markets. And we look forward to doing for the remainder of 2019.
Parimatch advocates in-house approach to future-proof sports betting platforms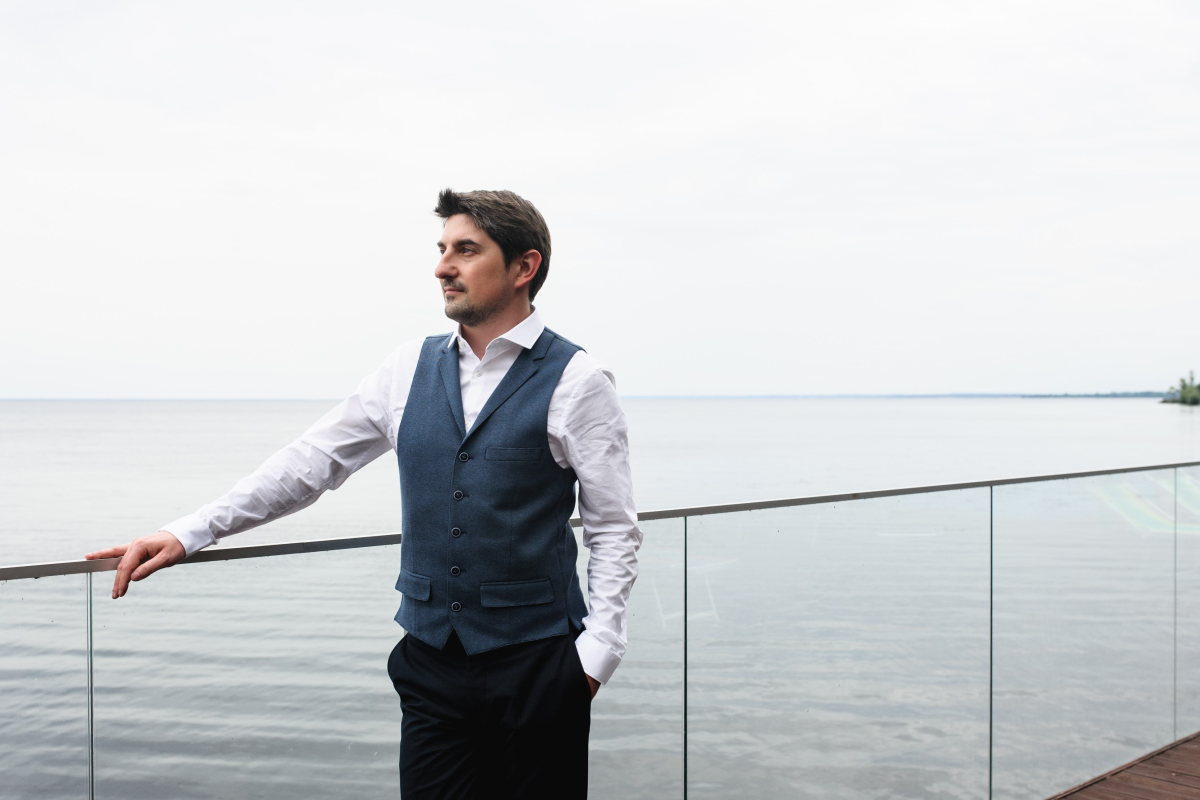 Reading Time:
3
minutes
As the global sports betting industry continues to expand with seemingly unabated possibilities, Konstantin Obraztsov, CTO at the online gaming business Parimatch, explores the pros and cons of in-house vs. outsourced sports betting platforms.
If you were starting out now, would you choose to develop a sports betting platform or use an external product?
It depends on what you would like to achieve. If you want to be a regular company that catches up with the rest of the market; then buy some existing products to run your business and that will be fine. However, if you would like to be a leader, if you want an agile business that can evolve and leverage your own expertise; then you really need to develop your own platform to acquire a unique selling proposition.
Are you sceptical of external products and what hides behind those platforms with regards to data, customers, etc?
Using other platforms is usually a suitable model if you are in a race to get to market. From my point of view using a third party solution is most beneficial in areas where your company does not have the relevant expertise. As an example, using Google analytics to know your customer or an affiliate system to manage them is entirely fine for us. An important part of using third party solutions is data protection. Some of them keep user sensitive data in their cloud, which can be potentially dangerous for us, mostly we welcome using our own hosting for integrated solutions.
Sports betting's continued growth means more and more companies are coming on board, what's the key to ensuring new ideas are brought to the table without overcrowding the marketplace?
New ideas for products can fail to successfully make it to the market place if they are using a third party platform because they are not flexible enough to allow refinements. Development on the product will take longer and will cost more if you partner with a third party solution.
In terms of developing unique platforms or using externally managed products, which provides higher levels of security for players and operators?
With GDPR and other security and responsible gaming initiatives, B2B developed solutions are certainly preferential than spending time developing it internally. These products are developed to ensure our platform comply to industry standards and regulation. It allows us to focus on more customer facing and experiential elements of our betting platform.
Moreover, in terms of responsible gambling, is there more scope for compliance with fewer platforms in the sector?
Responsible gaming and GDPR is an important but basic functionality that is currently offered by almost all B2B solution. It is essential to pay attention to the details, such as which market the platform is designed for, how they make sure data is appropriately protected and, very importantly, what changes we need to make it integrate it into our platform.
How do you see the platforms developing over the next few years, following on from the opening of the US market and in other regions globally, and where do you see the next big growth trend in sports betting?
I envisage many B2B platforms will be focusing on jumping into the US market as soon as possible, with new clients or old. I think in the next few years, platforms will be more focused on developing new user features, and, as new regulated markets appear support customers as fast as possible to be "the first" to launch them. In terms of trends in sports betting for us, it is all about the growth of eSports. We are seeing an exponential rise in interest in betting on eSports. Also, we can see trends where some new casino games are combined with RPG stories, for example; the Jade game series.
Do you feel using external platforms are mainly targeting the "low hanging fruit" customer segments within Sports Betting and if so, what can be done to broaden the scope?
I don't think external platforms will help you become a market leader or give any unique advantages for customers unless you customize your trading feed or have an aggressive marketing plan. To extend our customer proposition, one needs to mix using b2b platform features and their own developed application programming interface (API) to create a unique proposition. There are always a lot of things that can be improved, such as adding personal achievements systems, per customer configurations, personal promotions etc.
Your company offers bets on more than 20 sports, 200 leagues, and 600 sporting events every day: what's your advice to sports betting companies starting out at this point?
For a start, I suggest making solid foundation – a platform baseline. You need to think far into the future from the starting point to handle increasingly high-levels of traffic and new customers. When choosing your platform, choose wisely and choose a baseline with open API and functional migration capabilities – otherwise if the suit does not fit you in few years you will need to upgrade to a new outfit. For R&D, I think the maximum a viable platform solution can remain competitive is three to six years. Afterwards it's hard to stay in touch with the latest technologies, and most likely you will need either to dramatically refactor your solution or move to a new technologically advanced one.
Exclusive interview with Rahul Sood, CEO and co-founder of Unikrn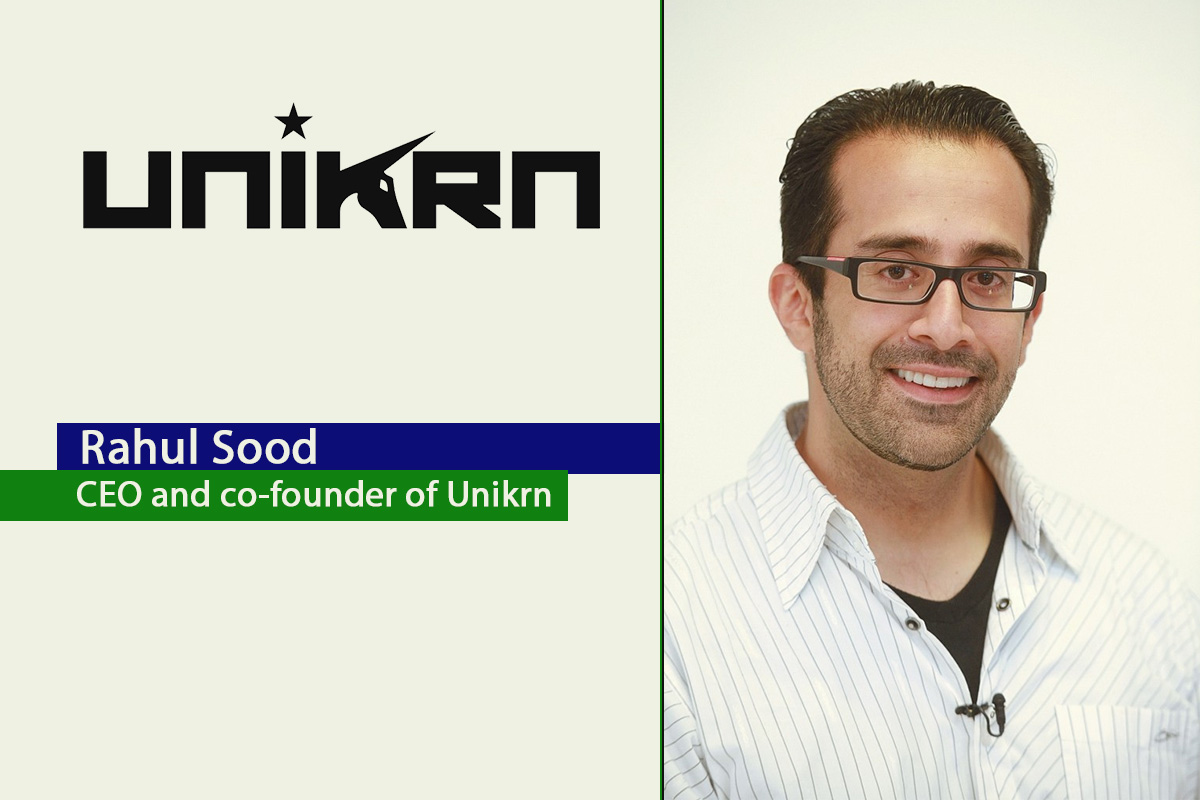 Reading Time:
6
minutes
Rahul Sood is the CEO and co-founder of Unikrn, the world's leading esportsbook innovator. He started his first company, the world's first boutique PC manufacturer, is his teens and later sold it to HP. After leaving HP, he joined Microsoft as the founder and CEO or the startup incubation branch then-called Microsoft Ventures. Rahul is a long-time avid gamer and esports fan who also enjoys windsurfing in his spare time.
You mentioned about two "game-changing" products from Unikrn in your email. Could you tell us more about the products?
Rahul Sood: We have 3 singular experiences launching at Unikrn: Unikrn UMode, Unikrn Virtual Game and Unikrn Esportsbook's Streamer Betting.
Unikrn UMode is the first online skill betting extension for matchmaking games such as Fortnite, League of Legends, Dota 2, Halo and Counter-Strike. Unlike peer-to-peer betting, UMode lets players bet on their normal online matchmaking without betting opponents because Unikrn sets the odds, which lets you bet anytime in fair games without any worries about sharks ruining your fun.
The Unikrn Virtual Game is a curated collection of exciting professional esports matches from the past which are randomly selected and played fresh. There's a new round every minute, and fans can go to bet on esports without ever facing delays or content gaps, which is an amazing quality-of-life improvement for esports fans used to waiting between rounds, games and tournaments.
Unikrn's Streamer Betting uses in-house odds-determining trader bots and advanced screen-reading technology to interpret games happening on stream and set odds in real time, even updating odds as matches advance. We're excited for how this will let fans play along with streamers and improve the community thrill of wins. After all, betting is better as a social experience, and very little in gaming is more social than streaming in its prime!
How do you think these products would change the way the betting industry operates?
Rahul Sood: The betting industry is still behind the curve on the way esports opens interactivity, data fidelity and sheer volume. There's never been a challenge in sports akin to trying to place reliable odds on streamers. There's YEARS of content hours consumed from Twitch every second across thousands of channels. Besides Unikrn, the world of betting operators hasn't begun to scratch the surface of what gamers and esports fans are making possible, whether that's creating 24/7 skill-based betting, new ways to package esports around the clock or ways to bring people together to cheer on their favorite players.
You are aiming to introduce innovative technologies to betting that would disrupt the dominance of traditional booking houses. In fact, quite a few new companies have aimed to do this, and almost all of them have failed. What is the x-factor for your company, if there is any?
Rahul Sood: Unikrn is x-factor from surface to core. I think the biggest difference is our culture, Unikrn sits at the intersection of esports & video games, blockchain & cryptocurrency, and regulated gambling. As such we employ talented people from all over the world. Our COO, CFO, and CPO along with lead product people are based in Sydney. Our CTO and development teams are in Berlin, Croatia, and Poland. Head of Marketing and Content are in New York, we have content people in Las Vegas, and I'm in Seattle with our Chief of Staff. There's no way in hell we could build such a company in one city, we required the best talent in all 3 areas. Unikrn is also a technology first company, whereas typical wagering companies are simply licensing software from other platforms.
Maybe most importantly, this isn't hypothetical: Unikrn is launching multiple singular experiences designed for customers. While others are building wagering experiences around old titles that no one cares about, Unikrn is building wagering experiences around games people love to play. Our products are live and regulator-approved well ahead of our runway, and they're being followed by many other innovations.
It's almost two years since you launched your cryptocurrency token UnikoinGold, based on the Ethereum blockchain. Could you tell us more about its performance so far?
Rahul Sood: UnikoinGold has been a fantastic success, achieving everything it was set out to do and hitting most of its projected benchmarks at or ahead of schedule. The whole point of developing UnikoinGold was to give users the ability to use our platform and partner platforms without the delays and fees associated with using traditional banks. At its launch, UnikoinGold closed the largest-ever token sale in esports and gaming, and our partners have included major players in the crypto space because they're impressed with the unprecedented utility UnikoinGold has brought to the broader crypto ecosystem. I think our biggest challenge is making our crypto more accessible and easier to use. We're working hard on this, it's one of the key pillars for 2019.
Unikrn is into its fifth year. The company has received excellent funding and financial back-up. But has the company really captured the public imagination as an esports venture? How do you look back at the last five years of Unikrn?
Rahul Sood: Unikrn is fortunate to have had several extremely successful acquisitions, partnerships and blockchain ventures — the truth is there's a staggering and publicly invisible business-to-business problem solving portion of our operations. This is common in successful companies in the tech sector: Amazon, for example, makes more of its money on web services than any other division, but it's a part of the company the public basically never sees.
Everybody at this company is proud of our success and our current place in the ecosystem, as well as optimistic about the future all the way to the horizon.
Being a legal and responsible operator requires diligence and time (working with regulators, governments, patent offices, partners and taking the time to develop proprietary technology can't be rushed!). Our current user base has been completely won-over, and the next step is broader engagement with new fans.
So are we where we want to be? Of course not, we'll never truly be satisfied, but believe me Unikrn of 2019 is far ahead of the Unikrn from 2014. We have plenty of work to do and lots of runway to get to where we're going.
The USA is witnessing a revolution of sorts in the sports betting sector, following the US Supreme Court's verdict on PASPA Act. What is your take on the future of sports betting in the USA and the role of Unikrn on it?
Rahul Sood: Unikrn is already live with Unikrn UMode in the majority of the United States, making us pretty much first in the door, and we are obviously supportive of states allowing responsible, regulated wagering to expand. Unikrn has well-established connections with land based casinos in Las Vegas, where our primary content team is based, and we expect the United States to be a growing market for us looking forward. I fully expect us to launch our sportsbook across the USA in partnership with some of the largest casino operators in the world.
You had held top positions at HP and Microsoft before founding Unikrn. How different are the mainstream software companies and the gaming and betting companies in terms of challenges, job profile and working environment?
Rahul Sood: Every job is different, but wagering companies bring with them an enormous responsibility to work in partnership with regulators and governments. This happens in any industry, but wagering rightfully brings it to another level. That said, there's also a tremendous amount of crossover: software and gaming hardware companies are ultimately selling consumers an experience, and that's exactly what Unikrn does.
We're sitting at the intersection of three of the most blockbuster industries on earth, regulated gambling, esports & video games, and blockchain & cryptocurrency. It's never easy, but nothing good comes without hard work.
You have been a serial entrepreneur, having started entrepreneurship from an unusually young age. You have also worked with a number of startups while you were a General Manager at Microsoft Ventures. What is the one thing that separates successful startups from the failures? And what is your advice to startup founders and wannabe founders?
Rahul Sood: Great startups understand that a brand is nothing without 4 key components. An incredible product that people love, a strong team culture made of the smartest and most talented people who eat breath and sleep your mission, a thriving community of fans and evangelists, and most of all strong leadership and patience. All of these components become the foundation of your brand, which if applied correctly becomes a living breathing entity. Most people miss the community part, can you imagine Telsa, OnePlus, or Apple without a community? They'd be like nowhere!
Finally, on a lighter note, it is written on your Wikipedia page that "Sood first took an interest in computers at the age of 11, having disassembled and painted his first computer—an Apple IIc—before even turning it on". Did it really happen? And did you disassemble your first gaming device as well!? Do share an interesting anecdote to conclude the interview.
Rahul Sood: It absolutely happened, and I had successfully founded my boutique computer manufacturer, VoodooPC, just a few years later. I went on to sell that brand to HP. I guess everything that I've ever involved myself with is something I truly care about, for without that I don't think I'd be anywhere near where I am today.