FanDuel and WNBA extend deal, add more streaming and content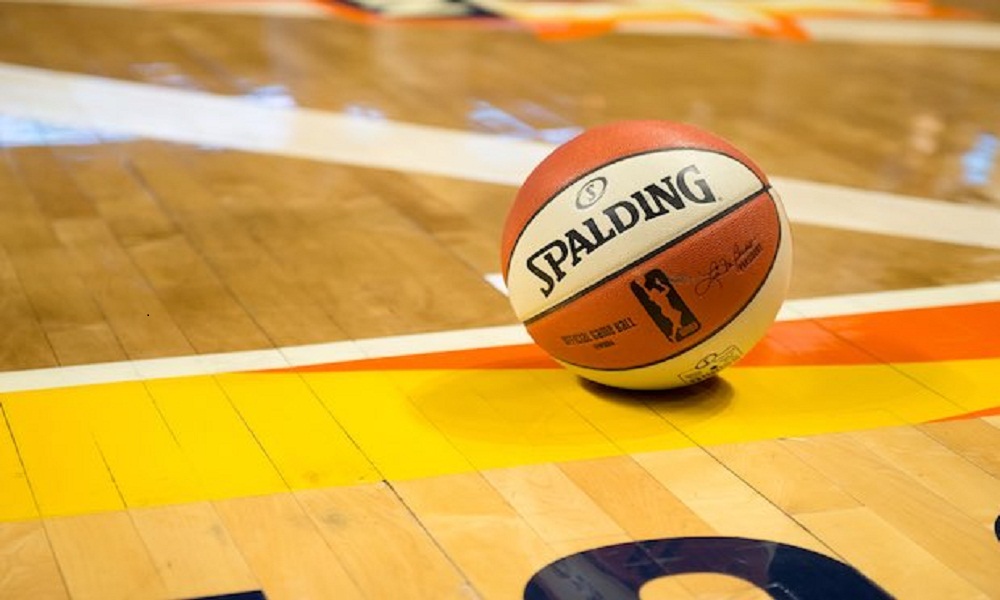 Reading Time:
2
minutes
FanDuel and the WNBA have signed a new multi-year expansion of their ongoing partnership. The deal is expected to transform the fans' the WNBA experience.
The new deals come just after the first anniversary of the existing deal. It was as per the old agreement that FanDuel became the first DFS site to offer WNBA contests. Last season's contests alone resulted in 2.2 million entries.
This season's contests are live in the FanDuel lobby, just in time for the tipoff of the 2018 campaign. The biggest one for opening night carries a $4 entry and a $20,000 prize pool.
FanDuel/WNBA deal at a glance
Here's what's included from FanDuel's perspective:
Status as WNBA's "official one-day fantasy partner"
Rights to stream select WNBA games
WNBA content incorporated in platform
The first item was already in place from the partnership last year, but the last two are brand new. There will be single-game contests for the WNBA, perpetuating the new trend in DFS.
And this line sticks out: "The WNBA will become the blueprint for the ultimate fantasy sports experience."
The DFS blueprint?
Here's the rest of the blueprint paragraph:
By the 2019 WNBA season, FanDuel users will be able to pick, follow, and watch their WNBA fantasy teams, all in one integrated experience via the FanDuel app or website. In addition, users can experience premium WNBA content, such as nightly highlight packages, and win exclusive WNBA experiences, all on the FanDuel platform.
Cool. That's starting to sound more like a more comprehensive integration between sports and fantasy sports.
DFS operators have been moving in this direction, you may have noticed. DraftKings has new content partnerships in place with the Arena Football League and EuroLeague Basketball that each includes streaming components. PlayON, which serves Europe and Australia, is aligned with Formula 1 in a similar capacity. It plans to enter the US market soon, too.
Even the NBA is separately courting this concept. Its broadcast partnership with Turner Sports includes an over-the-top platform called Bleacher Report Live, which aggregates scores and streams into one console. During the launch party, NBA Commissioner Adam Silver spoke freely for visions about sports betting microtransactions within a similar interface.
It's pretty hard to avoid drawing a parallel to OTT betting platforms abroad.
Okay, there might be sports betting
We can't talk about FanDuel anymore without talking about Paddy Power Betfair.
The UK bookmaking giant announced plans to acquire the site this week, in a rumoured deal in the hundreds of millions targeting the US sports betting market.
FanDuel has shown an appetite for sports betting in recent months, and this acquisition opens up a world of possibilities.
It makes a lot of sense for PPB, too. In FanDuel, it gets one of the DFS leaders holding a database of millions of players. A good chunk of those will make easy converts over to sports betting.
PPB also inherits a couple league partnerships, including this expanded deal with the WNBA that might "transform" more than just fantasy sports.
Source: legalsportsreport.com
XFL LA Wildcats And Monkey Knife Fight Announce Marketing Partnership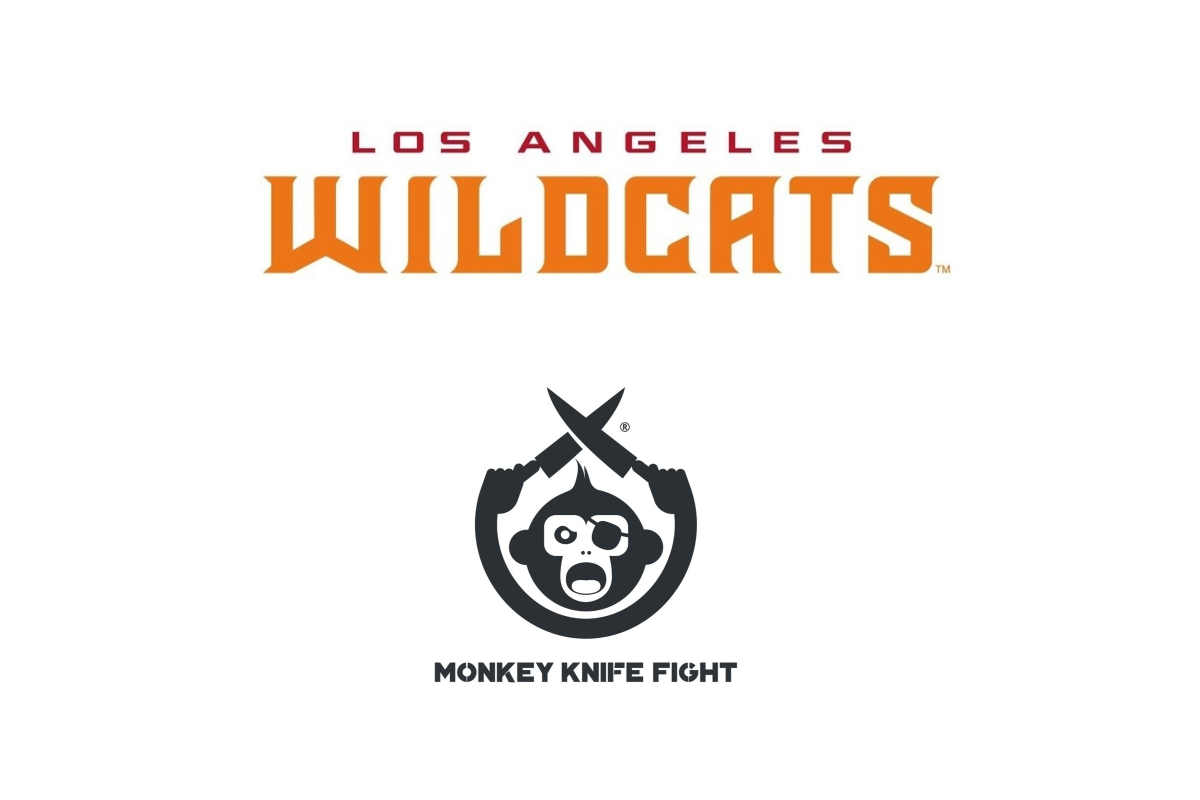 Reading Time:
2
minutes
Just in time for their home opener, the XFL's Los Angeles Wildcats announced a partnership with Monkey Knife Fight (MKF), one of the fastest-growing sports gaming platforms in North America. MKF's sponsorship will be activated through in-stadium promotions, weekly XFL fantasy games and an MKF decal that will appear on the Wildcats' helmets during select games.
"The XFL created a league of great teams and we truly feel this partnership is a natural fit," stated Bill Asher, Founder of Monkey Knife Fight. "We're excited to introduce XFL fans to Monkey Knife Fight, particularly in the Los Angeles market."
"We're proud to be partnering with the fastest-growing sports gaming platform in North America, Monkey Knife Fight," said LA Wildcats President Heather Brooks Karatz. "As the Official Daily Fantasy Sports Partner of the LA Wildcats, Monkey Knife Fight will boost our fan experience to a completely new level."
The announcement comes on the heels of multiple accolades for Monkey Knife Fight, which includes being named the 2020 Fantasy Sports & Gaming Association Rookie of The Year and Disruptor of the Year and also received two 2019 EGR Operator Awards nominations.
About Monkey Knife Fight: Monkey Knife Fight (MKF) is the fastest-growing sports gaming platform in North America, while being the third-largest Daily Fantasy Sports (DFS) platform.  MKF is a new style of legal mobile gaming – a democratized platform with a level playing field where you play against the house, not professionals.  MKF launched in the Fall of 2018 with a dynamic slate of new daily sports contests for all NFL, MLB, NHL, NBA, WNBA, PGA, soccer, and NASCAR events.
DraftKings Signs Multi-year Partnerships With Three NBA Franchises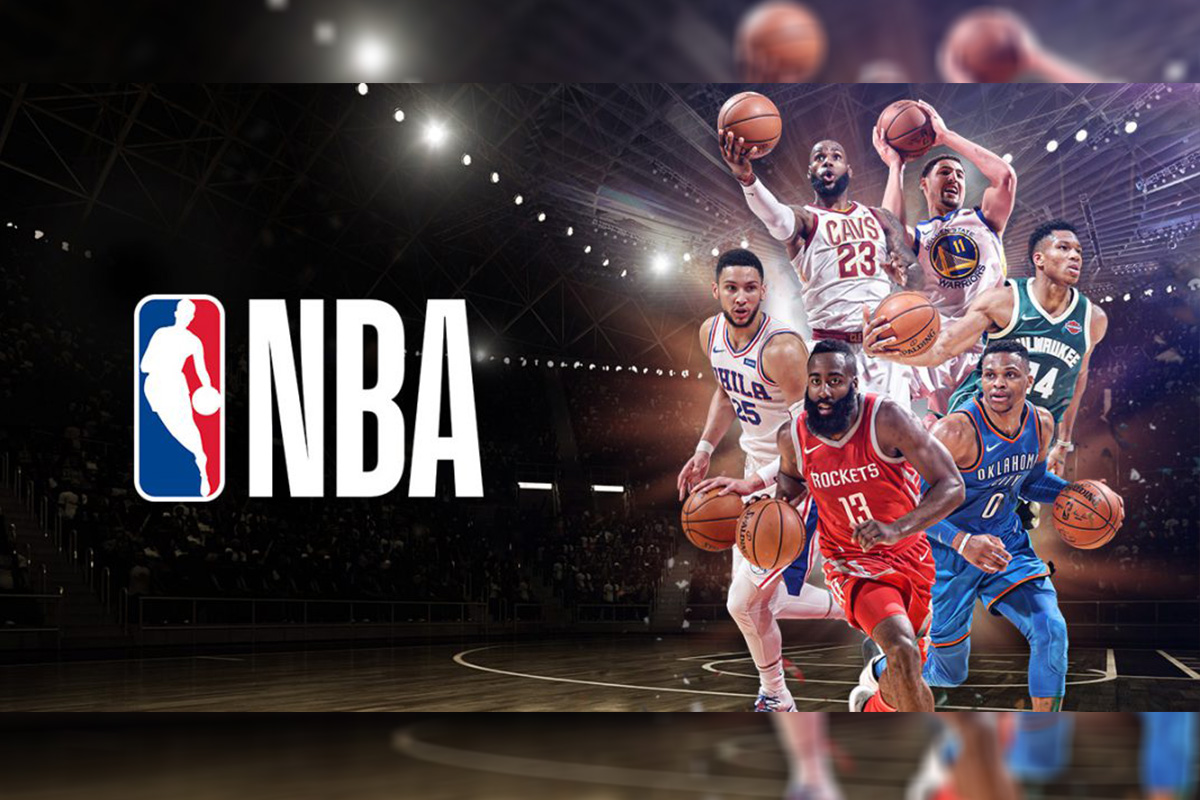 Reading Time:
3
minutes
Expanding League Relationship Through New Celtics, 76ers, Pacers Deals
DraftKings Inc. announces expanded partnerships with three National Basketball Association (NBA) franchises, making DraftKings an official partner of the Boston Celtics, Philadelphia 76ers, and Indiana Pacers. All three partnerships include the use of official team marks and logos, in addition to various branding options, ultimately enhancing DraftKings' user experience and bringing sports fans closer to their favorite NBA teams.
"It is with great enthusiasm that we announce these multi-year partnerships with the Celtics, 76ers, and Pacers. The NBA represents DraftKings' second-most-popular sport, and we are thrilled to offer our fanbase a continually unique and authentic sports gaming product," said Ezra Kucharz, chief business officer at DraftKings. "Each of these partnerships represent a common strategy and stress the importance NBA teams and DraftKings place on fan engagement and overall customer experience."
PACERS: The partnership with the Pacers makes DraftKings the Official Daily Fantasy Sports and an official Sports Betting Partner of the Indiana Pacers. With this comes rights to marks and logos, as well as in-game promotions, activations, and branding. As part of the sponsorship, DraftKings will offer unique experiences for customers, including a VIP "Fantasy Camp" opportunity and "Honorary Team Captain Presentations". This diverse suite of experiences, comprised of practice court scrimmages, game tickets, and alumni meet and greets, will provide unparalleled access for fans and users alike.
"We are delighted to welcome DraftKings into the Indiana Pacers' family of corporate partnerships," said Rick Fuson, Pacers' sports and entertainment president and COO. "With prominent in-arena presence, presenting sponsorship of our popular post-game show hosted by Eddie White and other elements, our fans are certain to understand the strength and value of this partnership for both of us. It truly is a win-win."
76ers: Per the agreement with the 76ers, DraftKings is now the exclusive and Official Daily Fantasy Partner – and a sportsbook and online casino partner – of the Philadelphia 76ers. As part of the partnership, along with traditional marketing and promotional opportunities, DraftKings will offer VIPs a "Court of Dreams" excursion allowing them an all-access, inside look at the 76ers' training complex, in addition to season tickets and suites for hospitality and promotional use.
"Today marks a new, exciting chapter in the long-standing relationship between two of the sports industry's most innovative companies, whose dedication to fan experience consistently raises the bar in the sports partnership space.  The 76ers are proud to continue to stand alongside DraftKings as we together create and amplify expanded and differentiated opportunities for fans to engage with our team, dynamic players and sport," said Philadelphia 76ers President Chris Heck.
CELTICS: As part of the Celtics partnership, which focuses solely on Daily Fantasy Sports, DraftKings has been named the team's Official Daily Fantasy Sports Partner. With this strategic relationship, DraftKings will continue to bolster its presence in its hometown market, gaining access to specific marketing promotions and impactful customer experiences like VIP watch parties, a "Play on the Parquet Event" and sweepstakes.
"Daily fantasy sports players are amongst the most highly engaged NBA fans," said Celtics Team President Rich Gotham. "We're happy to collaborate with our hometown partner, DraftKings, to serve Celtics fans through a variety of group activations and game day elements, including the presentation of our starting lineup across social channels."
Since launch, DraftKings has seen over 500 million entries into DFS contests and about an astounding 40 percent of all DraftKings bettors have placed a wager on an NBA game. As an Authorized Sports Betting Operator of the NBA and the Official and Exclusive DFS and Sports Betting Partner of Madison Square Garden, DraftKings continues to invest heavily into NBA properties and fanbases. Ultimately, these partnership deals emphasize DraftKings continued commitment to growing its customer base and further positioning the company as an industry leader in sports gaming.
All DraftKings Sportsbook and Daily Fantasy offerings, including the NBA, are available for mobile download on both iOS and Android.
NY Court Rules Online Fantasy-sports Betting is Unconstitutional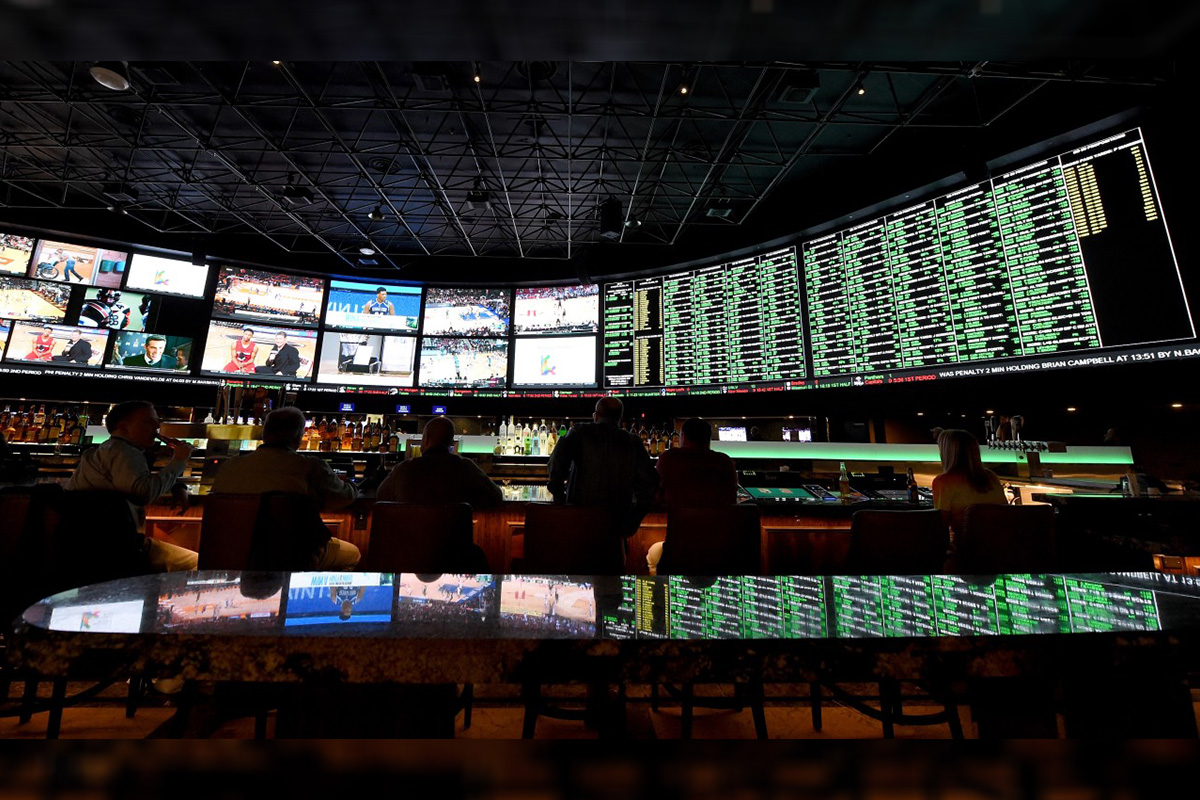 Reading Time:
< 1
minute
A New York appellate court has ruled that online fantasy sports betting is unconstitutional in the state.
"We recognize that the legislature was sympathetic to and supportive of IFS (interactive fantasy services) participants. Nevertheless, we have rejected the legislature's explicitly stated basis for the removal of IFS from the Penal Law definitions of gambling," the appellate panel wrote in its decision.
The ruling by the New York State Appellate Division poses a new challenge for daily fantasy sports peddlers like FanDuel and DraftKings who seek to operate in the Empire State.
At issue is a 2016 amendment to Racing, Pari-Mutuel Wagering, and Breeding Law that declared that online fantasy sports did not constitute gambling and could thus be allowed.
A group of anti-gambling advocates sued over the law arguing that it violated the constitution. In October 2018, Albany Supreme Court Justice Gerald Connolly agreed with them and declared the 2016 amendment "null and void."