FanDuel and WNBA extend deal, add more streaming and content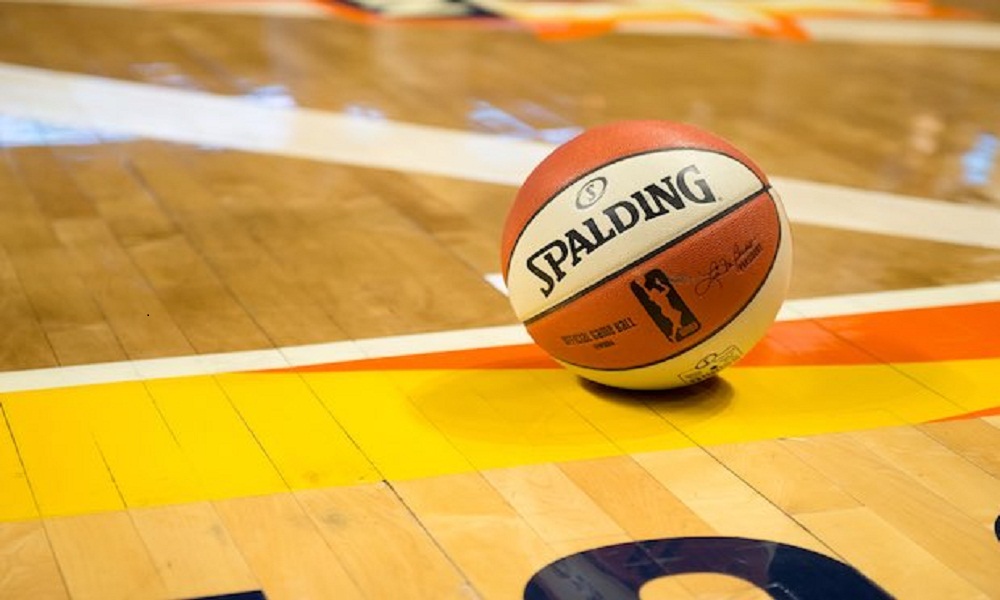 Reading Time:
2
minutes
FanDuel and the WNBA have signed a new multi-year expansion of their ongoing partnership. The deal is expected to transform the fans' the WNBA experience.
The new deals come just after the first anniversary of the existing deal. It was as per the old agreement that FanDuel became the first DFS site to offer WNBA contests. Last season's contests alone resulted in 2.2 million entries.
This season's contests are live in the FanDuel lobby, just in time for the tipoff of the 2018 campaign. The biggest one for opening night carries a $4 entry and a $20,000 prize pool.
FanDuel/WNBA deal at a glance
Here's what's included from FanDuel's perspective:
Status as WNBA's "official one-day fantasy partner"
Rights to stream select WNBA games
WNBA content incorporated in platform
The first item was already in place from the partnership last year, but the last two are brand new. There will be single-game contests for the WNBA, perpetuating the new trend in DFS.
And this line sticks out: "The WNBA will become the blueprint for the ultimate fantasy sports experience."
The DFS blueprint?
Here's the rest of the blueprint paragraph:
By the 2019 WNBA season, FanDuel users will be able to pick, follow, and watch their WNBA fantasy teams, all in one integrated experience via the FanDuel app or website. In addition, users can experience premium WNBA content, such as nightly highlight packages, and win exclusive WNBA experiences, all on the FanDuel platform.
Cool. That's starting to sound more like a more comprehensive integration between sports and fantasy sports.
DFS operators have been moving in this direction, you may have noticed. DraftKings has new content partnerships in place with the Arena Football League and EuroLeague Basketball that each includes streaming components. PlayON, which serves Europe and Australia, is aligned with Formula 1 in a similar capacity. It plans to enter the US market soon, too.
Even the NBA is separately courting this concept. Its broadcast partnership with Turner Sports includes an over-the-top platform called Bleacher Report Live, which aggregates scores and streams into one console. During the launch party, NBA Commissioner Adam Silver spoke freely for visions about sports betting microtransactions within a similar interface.
It's pretty hard to avoid drawing a parallel to OTT betting platforms abroad.
Okay, there might be sports betting
We can't talk about FanDuel anymore without talking about Paddy Power Betfair.
The UK bookmaking giant announced plans to acquire the site this week, in a rumoured deal in the hundreds of millions targeting the US sports betting market.
FanDuel has shown an appetite for sports betting in recent months, and this acquisition opens up a world of possibilities.
It makes a lot of sense for PPB, too. In FanDuel, it gets one of the DFS leaders holding a database of millions of players. A good chunk of those will make easy converts over to sports betting.
PPB also inherits a couple league partnerships, including this expanded deal with the WNBA that might "transform" more than just fantasy sports.
Source: legalsportsreport.com
ZenSports Launches Daily Fantasy Sports Contests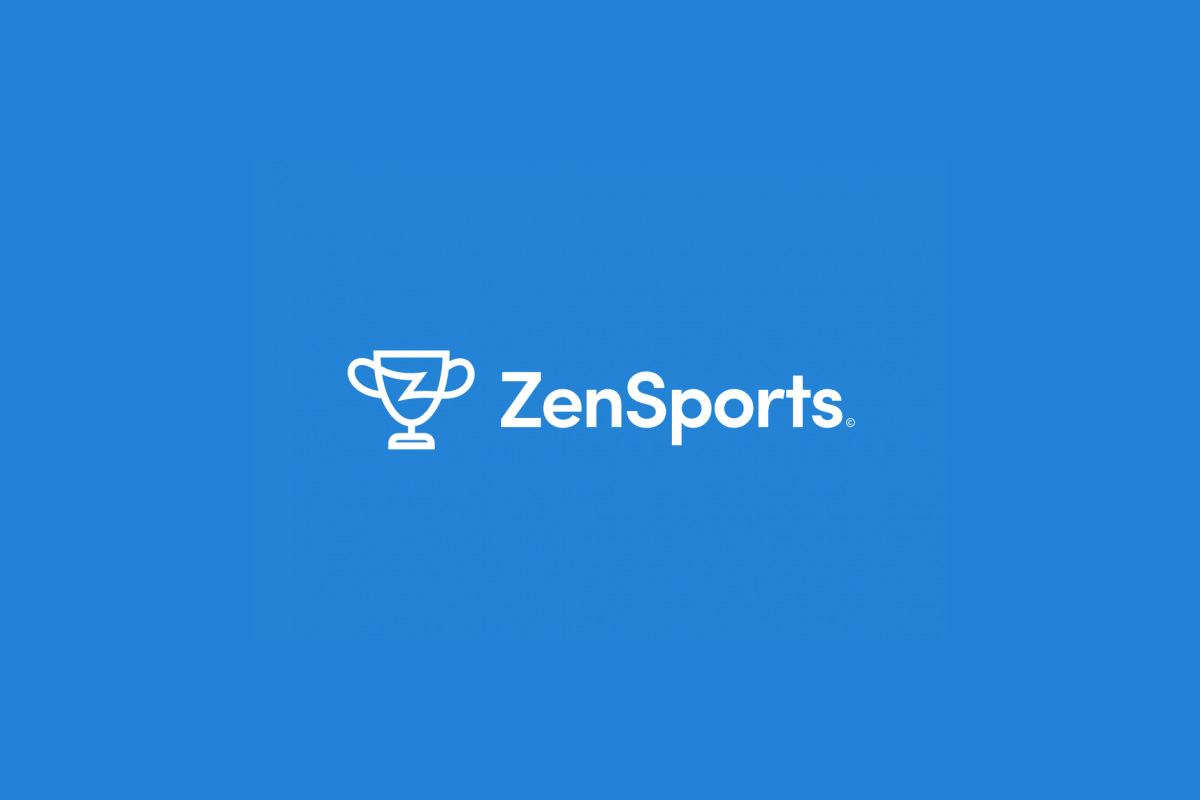 Reading Time:
2
minutes
New Daily Fantasy Sports contests will be available in 41 states within the United States, and also internationally.
 ZenSports has been 100% focused on being a mobile peer-to-peer sports betting marketplace where anyone can create and accept sports bets with anyone else in the world without the need for a centralized bookmaker. Now the company is adding Daily Fantasy Sports Contests (DFS) to its suite of product solutions.
ZenSports' peer-to-peer sports betting marketplace is currently only available outside the United States. However, its new Daily Fantasy Sports Contests product will be available in 41 states throughout the United States. Daily Fantasy Sports has a carve-out exemption at the federal level from the Unlawful Internet Gambling Enforcement Act, and ZenSports will offer its new DFS product in states that have either legalized DFS contests or not explicitly made it illegal.
International residents will also have access to the DFS product. The peer-to-peer sports betting product will continue to be excluded from U.S. residents. ZenSports uses multiple geo-restricting technologies to ensure that only international residents get access to the P2P sports betting features, and that only residents in the aforementioned 41 states have access to its DFS contest features.
According to ZenSports Co-Founder & CEO, Mark Thomas, "When building our new DFS features, we took great pains to ensure that the user experience and design within our app weren't compromised for international customers that have access to both products. While at the same time, using the technologies available to us to ensure that only international residents get access to our P2P sports betting features, and only U.S. residents in the 41 states get access to the DFS features. We feel good that we've balanced both very well."
ZenSports differentiates itself from other DFS platforms in 2 ways: through the use of its SPORTS utility token for betting/rewards, and its simple fee structure.
SPORTS utility token
The biggest differentiator between ZenSports and other DFS products is that ZenSports has created its own cryptocurrency utility token that is turning out to be one of the first best use cases for cryptocurrencies. Since ZenSports first launched its SPORTS utility token back in July 2019, 100% of all peer-to-peer sports bets have been made through the app using its SPORTS token.
"We expect the use of our SPORTS token to also be at or near 100% for Daily Fantasy Sports contests as well," says Thomas. "The ease of use, savings, cash-back, bonuses, and other loyalty/rewards benefits that our SPORTS token offers is unparalleled compared to any other product. Plus, our token is portable and can be sent into and out of ZenSports with ease. No other product offers all of these benefits in a payment mechanism and loyalty/rewards program."
Simple, Rewarding Fee Structure
ZenSports keeps its fee structure simple and low-cost so that customers can always understand what they're paying and never pay too much. Makers that create DFS contests using Bitcoin or U.S. Dollars will only pay 2% to enter their own contests, and other Takers will only pay 4% to enter such contests. Makers that create DFS contests using SPORTS tokens pay 0% to enter their own contests, and other Takers will only pay 2% to enter such contests using SPORTS tokens.
Other DFS companies and products charge fees on upwards of 15%, which significantly reduces customers' winnings in those other platforms.
ZenSports is available for download in both the App Store and Play Store, and is headquartered in San Francisco, CA.
SOURCE: ZenSports
NBC Sports Chicago All Set to Air "The Daily Line"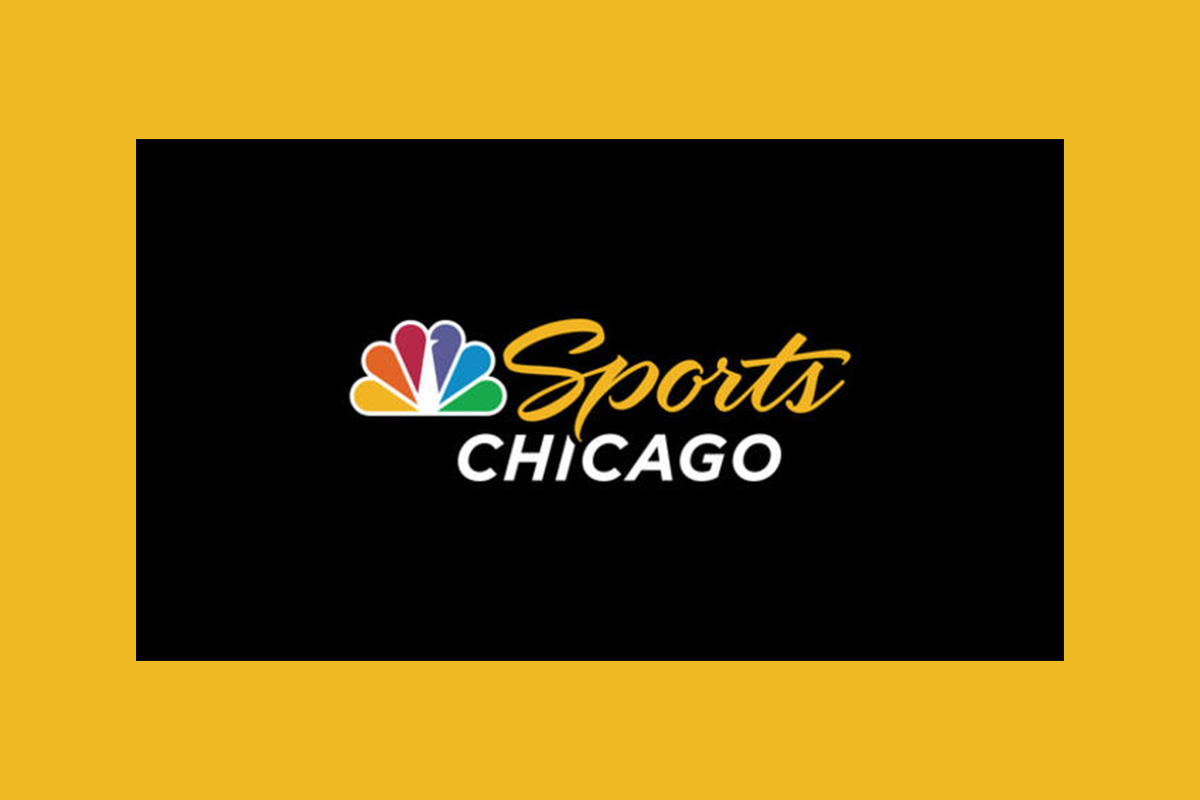 Reading Time:
1
minute
NBC Sports Chicago is going to air "The Daily Line" which is a four-hour long talk show dedicated to the topics of sports wagering and daily fantasy sports. The show will be hosted by Michael Jenkins and Tim Murray as well as Sara Perlman, the former sideline reporter for the Baltimore Orioles.
The show is designed to appeal to both the serious sports bettor and to those that may be new to the subject by featuring call-ins from guest experts and regular listeners.
The Daily Line should help to educate potential Chicago sports bettors in the meantime. In the event that there is a scheduling conflict, The Daily Line will be aired on NBC Sports Chicago Plus.
What Do Four MLB All-Stars, An NBA Team Owner, And A NASCAR Champion Have In Common? Fantasy Sports And The Fantasy Life App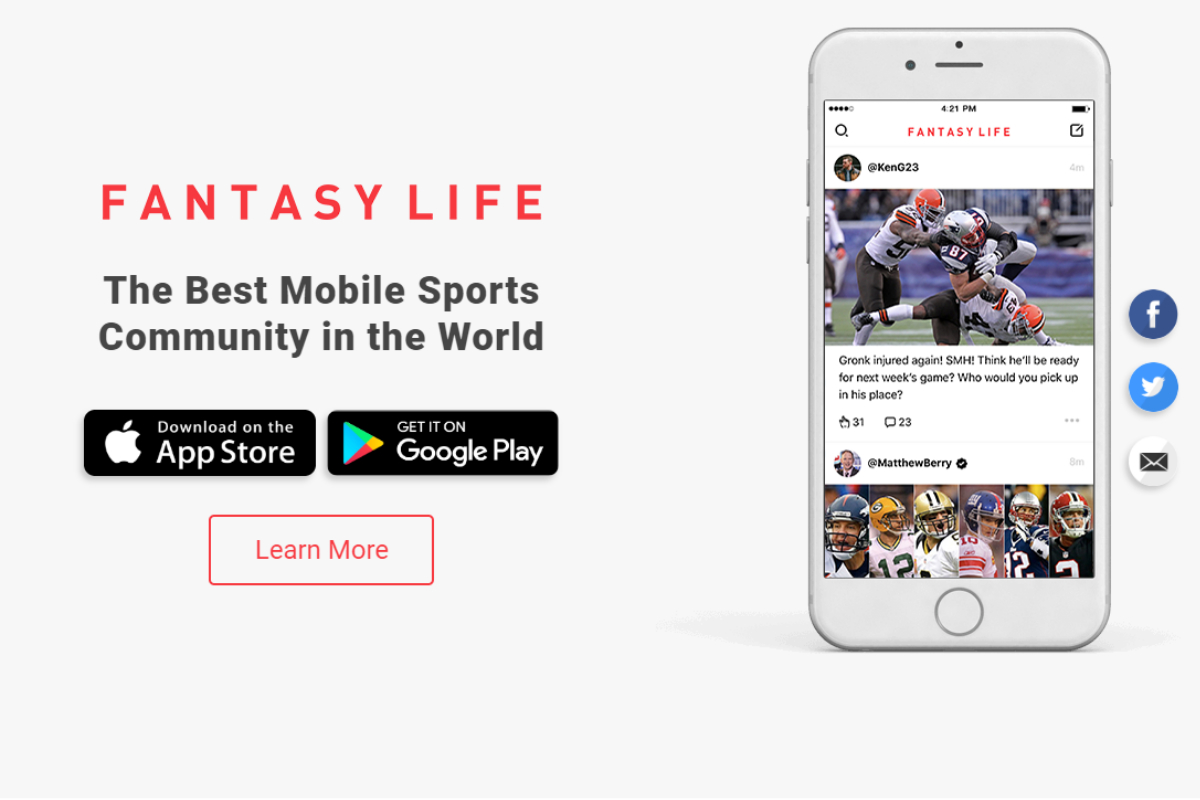 Reading Time:
3
minutes
Josh Donaldson, Evan Longoria, Kyle Busch among big name backers moving Fantasy Life App into Series A Funding Round
 Fantasy Life, the growing mobile sports community created to level the playing field for the fantasy sports player and sports bettor, announced today its move into Series A funding with 16 backers. Investors include MLB All-Stars Josh Donaldson, Evan Longoria, David Price and Adam Wainwright, NASCAR's Kyle Busch, NBA team owner Jesse Itzler, and DFS expert and Millionaire Maker winner Al Zeidenfeld. Early stage investment firms include SK Ventures and Upstage Ventures.
These professional athlete backers are among good company with not only fellow sports investors, but with Fantasy Life co-founder and fantasy sports influencer, ESPN's Matthew Berry.
"We're excited to see the momentum from our seed round carrying through to Series A," said Yasin Abbak, CEO of Fantasy Life. "The fact that we continue to attract investors with large audiences across the worlds of sports and business bodes well for the growth of the Fantasy Life community and product. It's also a huge compliment that our investors use the app and see the value of the product themselves."
Fantasy Life provides users with industry leading alerts that beat competitors by up to 15 minutes. Users can also post, poll other players, and chat about sports—and its 4.8/5 star-rating on the app store is a testament to its advantage to those depending on real-time information for sports betting and fantasy leagues.
More on the Fantasy Life alerts and community:
"We wanted to create a powerful breaking news engine, combined with an engaged community, to help fantasy sports players and sports bettors alike make faster and more informed decisions," said Matthew Berry.
"It's an app that wins leagues. I know because I actually use it," said Evan Longoria. "It's critical for navigating injuries, suspensions, player usage, trades and everything else that impacts your team. It's a big advantage if you have it."
"Literally anyone on this app can feel like a football insider because of the super-fast notifications and the great fantasy community always with top-notch advice," said Josh Donaldson.
"I really enjoy the app. I use it mostly for the alerts and for the polls. It's great because everyone that is into DFS, sports betting or season-long fantasy can get such great feedback and share in the experience together. Not to mention the information I need is quick and constant," said Kyle Busch.
"This is the right product, in the right market, with the right team," said Jesse Itzler.
"Breaking news is key for DFS players but not everyone can sit in front of a computer all day waiting for it to break. The Fantasy Life app makes it easy with super-fast news alerts pushed to mobile to be able to be a winning player and also have a life," said Al Zeidenfeld.
"Fantasy Life fills the need for an active fantasy and betting community, and combines that with the tech to provide the quickest real-time news updates. It's incredibly useful, to the point where if you don't have this app, you and your team are at a disadvantage," said Eric Norlin of SK Ventures.
Become part of the community and download at fantasylifeapp.com.
About Fantasy Life:
Fantasy Life is a sports community app where users post, poll, comment, get alerts, compete and chat about fantasy sports, DFS, and sports gambling. It is the fastest growing mobile community app created to level the playing field for the amateur fantasy sports player and sports bettor.
Fantasy Life uniquely combines:
Fastest news alerts, providing a real advantage
Tools and technologies to make better decisions
A knowledgeable community to share and receive advice
Backed by an industry-trusted fantasy sports brand