A quick peak into the changing future of US sports gambling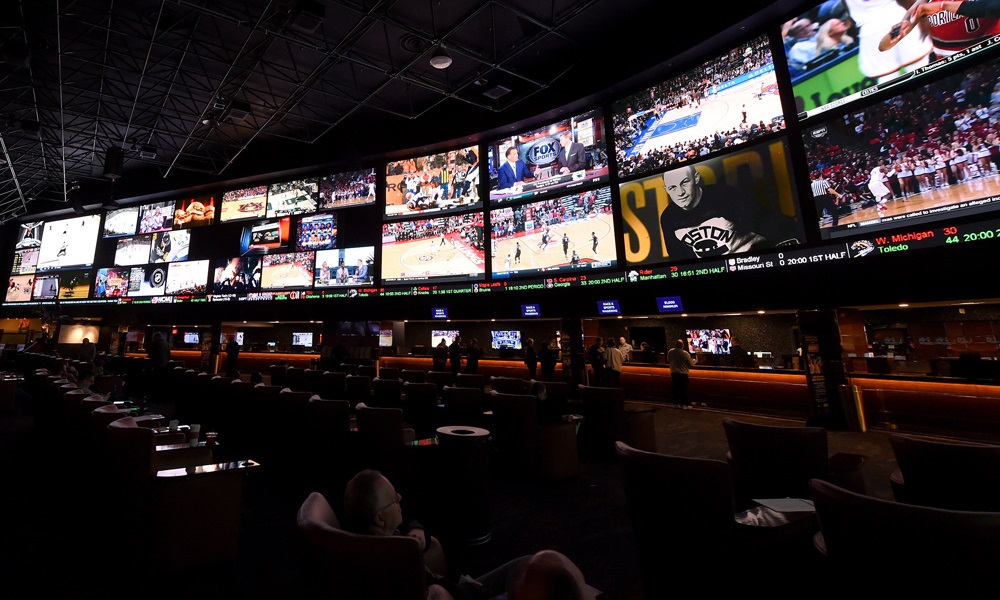 Reading Time:
2
minutes
It was in 1992 that the US Congress passed the Bradley Act. It was introduced by the New Jersey Senator Bill Bradley, an NBA player in his youth. Officially, the Bradley Act is formally known as the Professional and Amateur Sports Protection Act, or PASPA. The legislation practically banned sports gambling in almost every US state. It was this law that the US Supreme Court has struck down recently.
The Exception to PASPA and How Nevada Benefited
PASPA was not applicable in the state of Nevada. Consequently, Nevada had a monopoly on the gambling in the USA. In almost three decades since the law went into effect, Nevada saw an increase in legal betting on sports of 172 per cent. That meant an increase of $1.8 billion per year to $4.9 billion, as reported by the UNLV Center for Gaming Research.
The Supreme Court Lays down the Law
To many, PASPA seemed an artifact of the pre-Internet era. Fantasy sports somewhat normalised the idea of gambling on games for millions of Americans. Betting on horses used to seem like a quirky vice to a small sector of the population. Fantasy leagues, for example, have now become the norm in sports such as baseball and betting among friends has turned into a common practice for masses of people.
On May 14, 2018, the Supreme Court struck down PASPA in a 6-3 decision. The Justices found PASPA to be an unconstitutional violation of states' rights. The Supreme Court's ruling now opens doors for states to legalise sports gambling. Moreover, many states appear eager to do so.
What the Future of Sports Betting Could Mean
So, what are some of the deliberations in terms of the pros and cons of legalised gambling? For one, as mentioned before, billions of dollars go into sports betting every year, not only in Nevada but off-shore foreign sites. When done via external websites, that's money that's under the table and untaxed by the United States. Places like Atlantic City, New Jersey are in dire financial situations and have double the unemployment rates than most of the country. As Dennis Drazin, who represents the Monmouth Park Race Track in New Jersey points out, criminals cashing in on illegal better are making out on the financial aspect. He claims we should figure out a legal way of going about it whereas Drazin says, "…it can be regulated; it can be taxed" in addition to providing revenues for local businesses."
The opposition to sports gambling, however, was meant to protect the integrity of the game. It was set in place to prevent match or game fixing, with bribing for example. Will fans have to worry about padded, secret handshakes affecting the outcome of games? Or will states benefit from the masses of tax revenue once each state individually passes legal betting?
Source: UWM Post
Rivers Casino & Resort Schenectady Makes History with Opening of New Sportsbook Lounge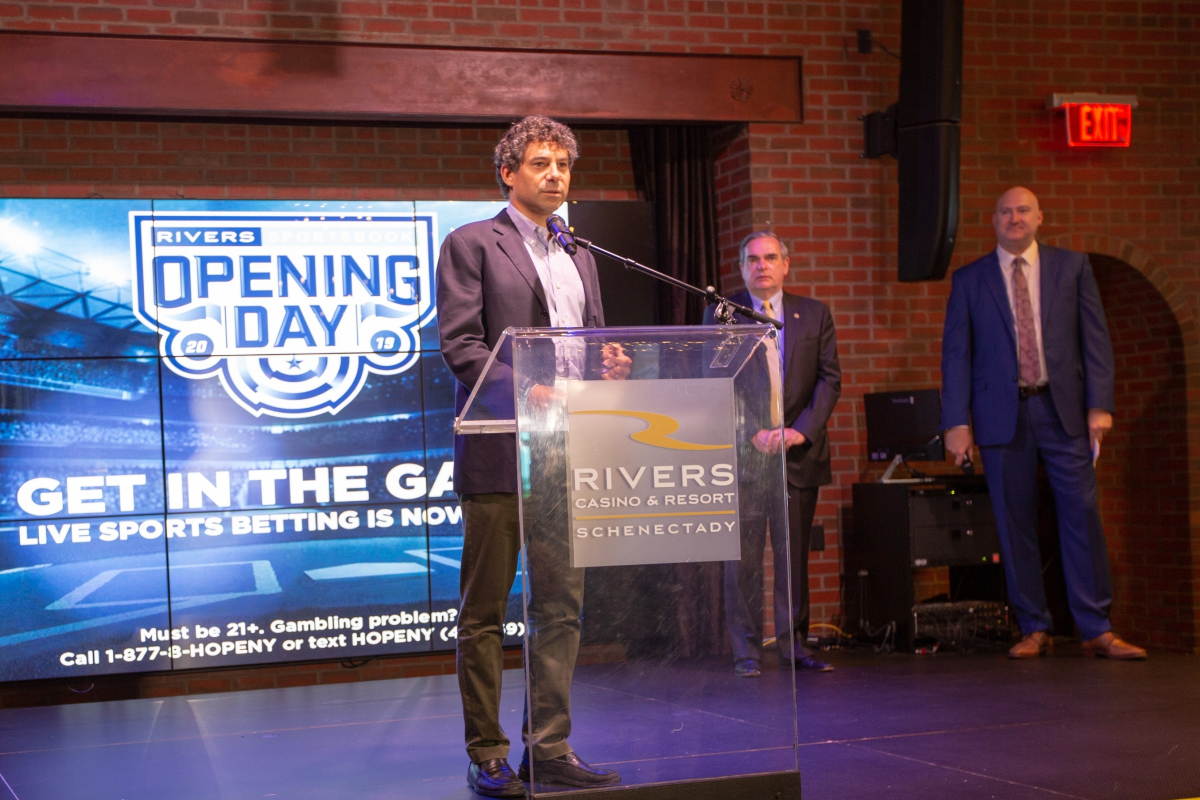 Reading Time:
4
minutes
 Rivers Casino & Resort Schenectady officially launched legal sports betting in New York State with the opening of its new Rivers Sportsbook lounge.
"We're so proud to be the first gaming operator in New York to take legal sports bets," said Rivers Casino & Resort Acting General Manager Justin Moore. "Many people worked very hard to make legal sports wagering a reality in New York State, and we thank all of them for their tireless efforts and dedication. Sports fans and bettors from across the Capital Region and beyond will be thrilled with our new state-of-the-art Rivers Sportsbook lounge. We look forward to having them as guests at Rivers Casino & Resort and the City of Schenectady."
Casino representatives, guests, and area dignitaries gathered at Rivers Casino today to cut the ribbon on the state's first legal sports betting location. Opening Day of the sportsbook also included appearances by Super Bowl Champion and former New York Giants punter, Sean Landeta; Pro-Bowl safety and former New York Jet, Erik Coleman; and World Series MVP, New York Yankee great, Bucky Dent.
"We couldn't be happier for our great community partner Rivers Casino & Resort," said Schenectady Mayor Gary McCarthy. "It is indeed an historic day not just for the state of New York, but for the City of Schenectady. As Rivers Casino grows, so does its positive impact on our community. The opening of Rivers Sportsbook will surely attract even more guests to the property and to our great city. Looking ahead, we are also hopeful that our leaders in Albany will see how hard Rivers Casino is working to keep up with growing regional competition and recognize how important it is for them to address structural tax disadvantages in the market."
The new Rivers Sportsbook, which was designed by DMAC Architecture of Chicago, is a luxury sports lounge and occupies just over 5,000 square feet.  Club chairs and table seating accommodate approximately 80 guests and include five private booths with TV monitors – each accommodating up to 6 people. The lounge also includes18 individual VIP seats and 32 tabletop seats.
Rivers Sportsbook has an impressive state-of-the-art 53′ x 9′ LED video wall that anchors the sportsbook viewing area, along with 22 additional TV monitors. The sportsbook also includes 14 betting kiosks and 6 staffed betting windows to accommodate guests. Rivers Sportsbook is located directly off the casino's main gaming floor – adjacent to Van Slyck'slounge.
Rivers Sportsbook will offer betting on a wide array of sporting events including professional football, basketball, baseball, hockey, soccer, college sports and more. Bets are expected to include, but not be limited to, straight bets, parlays, totals, and in-game betting. Wagers can be placed at the betting counter with a live sportsbook writer during Rivers Sportsbook hours of operation or at a sports betting kiosk 24 hours a day.
Rivers Casino's sports wagering supplier is Rush Street Interactive LLC (RSI), an award-winning gaming company that develops and operates real-money in-casino and online sportsbooks. Rush Street Interactive will bring the same high quality in-casino sportsbook solution to Rivers Casino & Resort Schenectady as players in the state of Pennsylvania have been enjoying since 2018. RSI provides its in-casino sportsbook service to the top two performing retail sportsbooks in the state of Pennsylvania; Rivers Casino Pittsburgh and SugarHouse Casino in Philadelphia collectively account for over fifty-percent of all retail sportsbetting handle in the state since the market opened.
Recently recognized as the number one tourist destination in the Capital Region, the sportsbook lounge will complement the wonderful amenities already offered by Rivers Casino & Resort Schenectady. Sports betters and fans alike will not only enjoy a world-class sports book, but they will also be able to experience top entertainment, premium dining, and  The Landing Hotel – Rivers' luxurious riverfront hotel.
The Rivers Sportsbook hours of operation will be Monday – Thursday, 10:00 a.m. to 12:00 a.m.; Friday, 10:00 a.m. to 1:00 a.m.; Saturday, 9:00 a.m. to 1:00 a.m.; and Sunday 9:00 a.m. to 12:00 a.m., but are subject to change to accommodate athletic seasons.
There is a $5 minimum wager amount and all bets are cash only. Betting sheets with odds will be printed and available at Rivers Sportsbook. Must be 21 years of age or older to access the gaming floor and wager at Rivers Sportsbook.
ABOUT RIVERS CASINO & RESORT SCHENECTADY:
Located at the picturesque Mohawk Harbor near the heart of downtown Schenectady, Rivers Casino & Resort Schenectady features 1,150 slots, 67 live table games and a 16-table poker room and a live, in-casino luxury sportsbook lounge.
The casino offers five distinctive restaurants—among them are Dukes Chophouse, Flipt, Johnny's To-Go and Mian. Rivers features a multipurpose Event Center space, a lively entertainment lounge—Van Slyck's, live music performances, free parking and daily promotions and giveaways.
The Landing Hotel is a 165-room, six-story boutique hotel with riverfront views located adjacent to the Event Center. Rivers, which opened in 2017, employs approximately 1,200 team members and has been voted a great place to work in Schenectady.
Rivers Casino & Resort Schenectady is owned and operated by Rush Street Gaming and its affiliates. For more information, visit riverscasinoandresort.com
ABOUT RUSH STREET INTERACTIVE:
Rush Street Interactive (RSI) was founded by pioneers in the internet gaming industry with decades of collective experience in developing, supplying and operating online gaming sites. The Chicago-based business launched its first casino site, PlaySugarHouse.com in NJ, in September 2016 and made history in August 2018 as the first online operator in the United States to offer an integrated online sportsbook and casino.  Rush Street Interactive is also the service provider of the sportsbooks at Rivers Casino Pittsburgh and SugarHouse Casino in Philadelphia. RSI made history once again by next launching Pennsylvania's first online sportsbook, PlaySugarHouse.com, and on its heels followed that with a second online sportsbook site, BetRivers.com.   
Additionally, RSI is the only U.S. gaming company to launch a regulated online sportsbook in Latin America. Rush Street Interactive is also the developer and operator of a leading social gaming platform that is currently deployed at Rush Street-affiliated casinos (Rivers Casino in Pittsburgh, SugarHouse Casino in Philadelphia, Rivers Casino in Des Plaines, Illinois and Rivers Casino and Resort in Schenectady, New York), as well as selected third party partners.
Rush Street Interactive was named "Mobile Operator of the Year" in North America at the EGR North America Awards 2019 and "American Operator of the Year" & "Casino Operator of the Year" by Gambling.com for their inaugural American Gambling Awards in 2019.
Source: Rivers Casino & Resort Schenectady
John James the New CEO and President of Foxwoods Resort Casino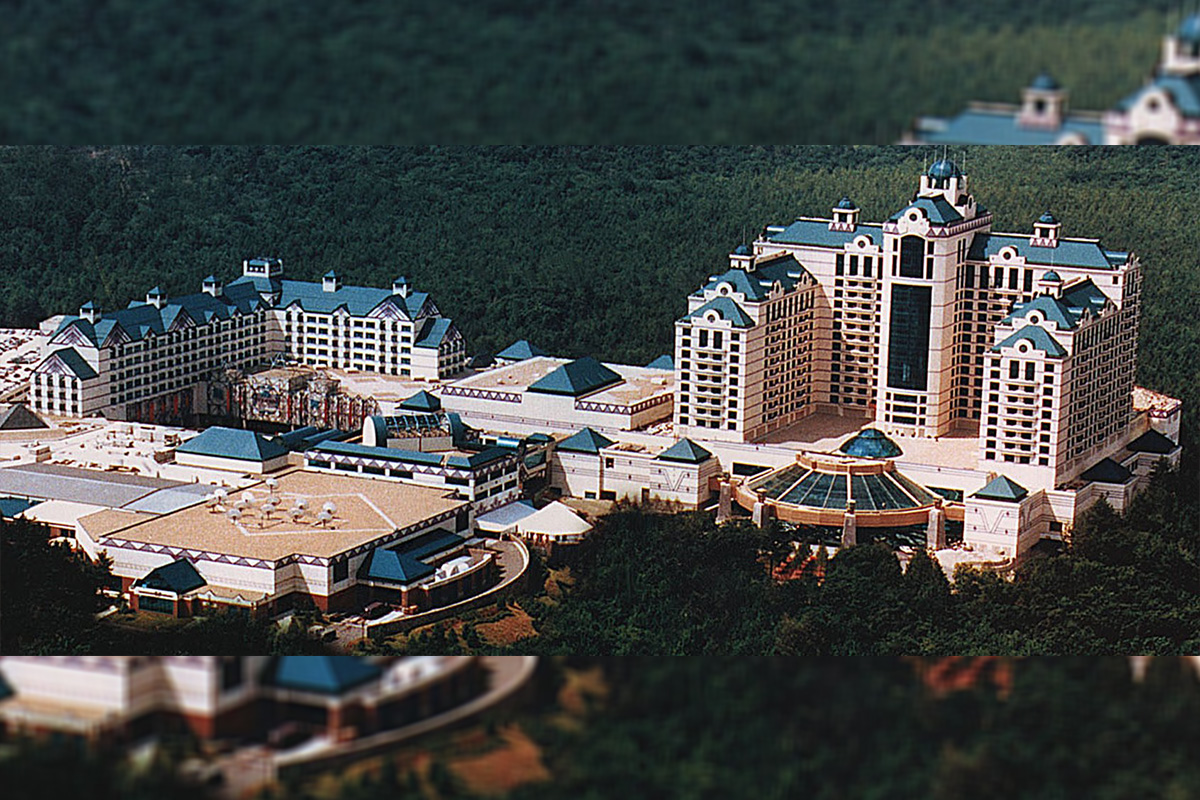 Reading Time:
3
minutes
Resort Casino Veteran Brings Over 25 Years of Native American Gaming Leadership to Foxwoods
The Mashantucket Pequot Tribal Council announces tribal gaming executive John J. James has been named the new President and CEO of Foxwoods Resort Casino. James currently serves as Chief Operating Officer for Morongo Casino Resort & Spa located in Cabazon, California and will be taking the helm at Foxwoods beginning August 12.
James succeeds Felix D. Rappaport, whose untimely death in June of 2018 led to Tribal Chairman Rodney Butler taking over as the resort's interim CEO shortly thereafter. With over 25 years of highly successful Native American gaming resort operations experience, James is uniquely positioned to lead Foxwoods into its next evolution as the premier entertainment destination in the Northeast. His expertise and vision will help build on Foxwoods' solid foundation and maximize the tremendous growth opportunities that lie ahead.
"Over the past decade, Foxwoods transformed the traditional gaming model through a relentless pursuit of guest-first experiences resulting in the only true all-encompassing resort destination," said Mashantucket Pequot Tribal Chairman Rodney Butler. "With his proven track record for innovation, John is the right leader to continue that commitment to our guests, fulfill our vision and ignite our passion for delivering a resort that excites and surprises. John perfectly represents our team's values and beliefs, and we are ready to drive the future of Foxwoods together."
James' deep expertise across key business units including finance, innovative marketing and award-winning design and development allows him to take a "whole-brained" approach to growth and profitability.
"Foxwoods is the premier destination in the Northeast and a pioneer in the tribal gaming community, and I'm thrilled to be joining their stellar team," said James. "Over the past 27 years, Foxwoods and the Mashantucket Pequot Tribal Nation have built a world-class resort casino with an unparalleled array of offerings for guests, and I look forward to working with the entire team to continue fortifying Foxwoods' position as one of North America's premier resort destinations."
Prior to joining Morongo Casino Resort & Spa, James was Chief Executive Officer for Gila River Gaming Enterprises, Inc. where he led the tribe's three casinos in achieving the highest recorded earnings in the State of Arizona. He also held chief executive roles at Seminole Gaming, Inc. and Pechanga Resort and Casino. Additionally, James served as a Vice President and General Manager for various successful Station Casinos properties in Las Vegas.
A native of Cleveland, Ohio, James attended the University of Nevada where he graduated from the accounting program. As he assumes his new role at Foxwoods, he and his wife Giselle will be relocating to Mystic, Connecticut.
About the Mashantucket Pequot Tribal Nation:
The Mashantucket (Western) Pequot Tribal Nation is a federally recognized Indian tribe located at one of America's oldest Indian reservations, Mashantucket, in Southeastern Connecticut.  As pioneers of the Indian Gaming casino industry, the history of the Mashantucket Pequots reveals one of America's greatest come-back stories, featured at the Tribe's world renowned Mashantucket Pequot Museum. Today, the Tribe owns and operates one of the largest Integrated Resort Casino destinations in North America, Foxwoods Resort Casino, along with a variety of complementary businesses including a world-class golf course, luxury spa, Pequot Pharmaceutical Network, and Pequot Plus Health Benefit Services.  As one of Connecticut's highest revenue contributors and largest employers, the Mashantucket Pequots have provided the state more than $4 billion in slot revenue through a first-of-its-kind agreement, established in 1993.  Likewise, the Tribe has contributed hundreds of millions in donations and sponsorships for the benefit of communities and tribes in need, locally and throughout the U.S.
About Foxwoods Resort Casino:
As the largest resort casino in North America, Foxwoods Resort Casino offers guests a premier destination resort experience throughout its six world-class casinos; AAA Four-Diamond hotels featuring over 2,200 rooms; dining options for all tastes; luxurious spas; award-winning golf; state-of-the-art theaters; Tanger Outlet Mall; conference space for groups of all sizes; and free online casino games at FoxwoodsONLINE.com. There is always something new at Foxwoods, most recently the arrival of Foxwoods Extreme Adventures. Adventure knows no limit as guests can zipline, free fall, catapult or race around on a European-style indoor karting track. Foxwoods Resort Casino truly is The Wonder Of It All, providing a personalized and exciting escape for everyone. Foxwoods, opened in 1992, is owned and operated by the Mashantucket Pequot Tribal Nation. For a detailed look at Foxwoods Resort Casino and Mashantucket Pequot Tribal Nation visit Foxwoods.com.
Source: Foxwoods Resort Casino
Betfred USA and Elite Casino Resorts Sign Agreement for Iowa Sports Betting Operations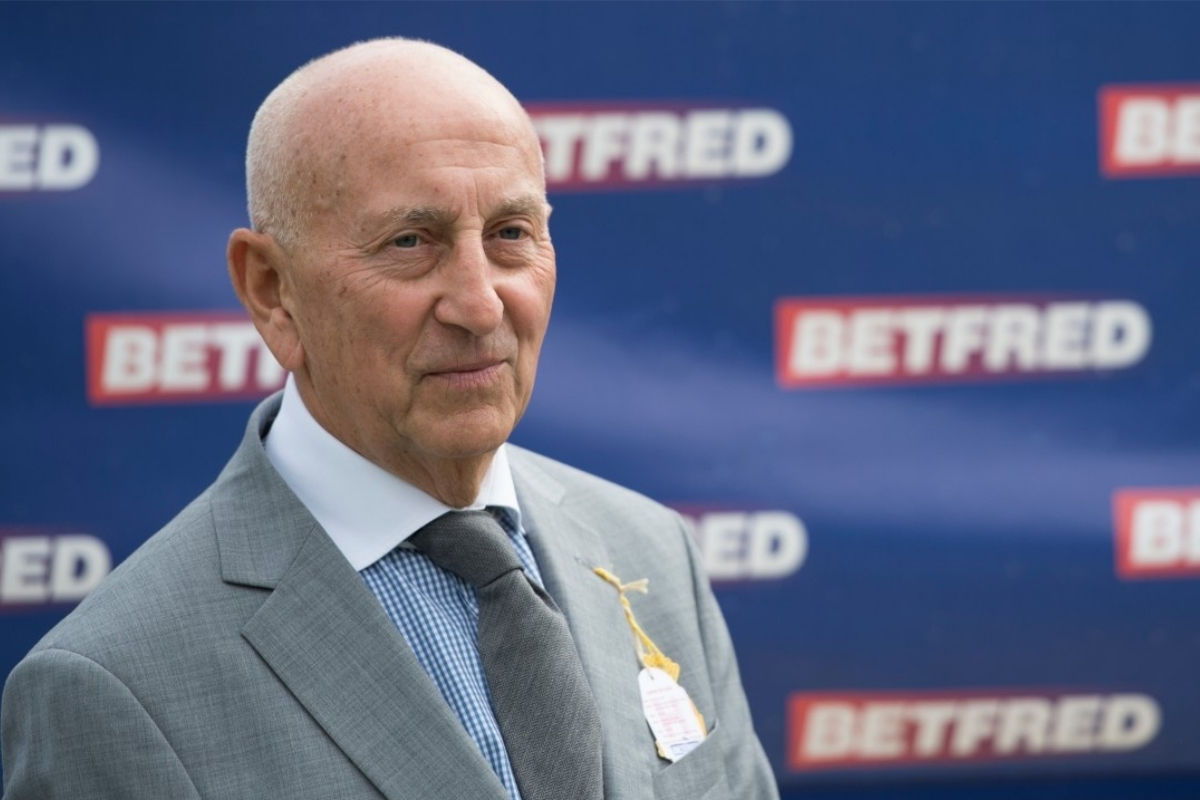 Reading Time:
2
minutes
World's largest privately-owned retail bookmaker moves into US market in partnership with Elite Casino Resorts in Iowa.
Betfred, the world's largest privately-owned retail book maker, and premier gaming and resort destination operator, Elite Casino Resorts have executed a technology and operations agreement for Sports Wagering for their Iowa customers.
Subject to regulatory approval Betfred will be offering Elite Casino Resort customers on premise, online and mobile wagering with a full suite of managed products which includes BI/Analytics, Anti-Fraud, Trading, Compliance/GDPR, Customer Support, Payments and Marketing, as well as managed trading operations support. On July 11, 2019, the Iowa Racing and Gaming Commission approved Betfred Sports Iowa, LLC as an Out of State Vendor for Grand Falls Casino Resort, LLC.
With over 50 years of market leading experience in the sports betting industry, as reflected in the over 1,600 retail stores in the United Kingdom, Betfred seeks to bring a best in class sports wagering experience to the customers of Grand Falls Casino & Golf Resort in Larchwood, IA. Said Dan Kehl, CEO of Elite Casino Resorts, "We are excited to offer our guests another world-class product.  With Betfred, Grand Falls Casino and Resort will be the best place in Iowa for sports betting at our casino and on a safe and secure platform."
Fred Done, Chief Executive and co-founder of Betfred said, "I'm delighted to partner with Elite Casino Resorts in Iowaand we look forward to working with our new partners and sharing our joint expertise in what is a very exciting opportunity and market for Betfred."
Betfred has partnered with SCCG Management in Las Vegas, led by its Principal Partner, Stephen Crystal, to represent the company in the US Native American and Non-Tribal gaming market development. SCCG is an internationally respected management consultancy focused on global sports betting, esports and the casino entertainment industries.
ABOUT ELITE CASINO RESORTS:
Elite Casino Resorts currently owns and operates three premier gaming and resort destinations in Iowa. The Kehl Family of Dubuque, IA, majority owners of Elite Casino Resorts, have been pioneers in Iowa gaming, awarded the first riverboat gaming operator's license in Iowa on April 1, 1990 for the Dubuque Casino Belle, the first American-flagged vessel to offer gambling cruises in the United States.
ABOUT BETFRED:
The company was founded by brothers Fred and Peter Done who started with just one shop in Salford in 1967. Back then Betfred differentiated itself by offering excellent customer value and excellent service and those principles are still at the heart of the business now. Operating across multiple gaming channels including 1600 retail stores, Online & Mobile, positions the company as a leading gaming technology vendor. Built over years of experience providing industry leading in-person and digital betting services, Betfred is poised for an expansion into the American market through SCCG Management. Headquartered in Warrington in the United Kingdom. Betfred have an extensive sponsorship portfolio including the World Snooker Championship, in golf the British Masters, World Matchplay Darts, Rugby League's Super League and Betfred is the Official Bookmaker of Royal Ascot.
ABOUT SCCG:
SCCG specializes in the investment in and development of worldwide brands, governmental and regulatory management support, intellectual property, and strategic business development within international land-based casinos, sports wagering, internet gambling, gaming, esports and entertainment markets.
Source: SCCG Management, LLC