Sports Betting gaining popularity in Uganda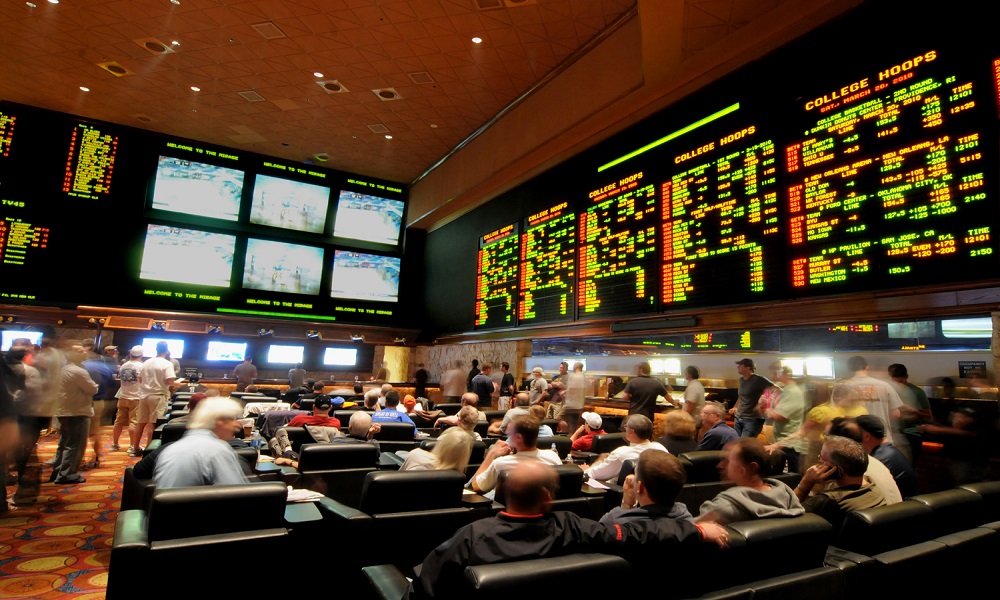 Reading Time:
3
minutes
The ongoing FIFA World Cup Is having several effects on the globe. One of the effects is the rising popularity of sports betting. Take for instance the people of Uganda. Sports betting is taking wings in the country. It has prompted several gambling companies to closely watch the trend.
In recent times, there has been a significant increase in the level of sports betting throughout East African countries such as Uganda, Tanzania and Kenya. This is a huge market that is largely untapped by the gaming companies.
Technology is allowing more and more people in these countries to place sports bets, whether at physical locations or online.
As internet usage and availability continue to increase in the region, there will be a race between the various betting companies to take advantage of this untapped market.
There are obvious concerns with the social consequences that may arise with increasing levels of gambling, along with the economic opportunities that may become available. Other regions outside of East Africa also have significant numbers of sports bettors, such as South Africa, Nigeria and Ghana.
Kampala is the capital of Uganda, and 736 gaming venues are located there, according to the National Gambling Board Uganda (NGBU), with 583 having the appropriate licenses. Those who have online operations in the country will pay 20 per cent of their revenue to the state, and there is a 15 per cent tax on punter's winnings.
Sports betting fanatics in Uganda will bet on anything they can get their hands on, whether it is the Premier League or something more obscure like football leagues in Azerbaijan and Albania. The average bet is around the $0.50 mark.
Of course, the wages earned in countries like Uganda are lower than in Western countries, so this is a much greater portion of their income.
A lot of the sports betting operators advertise large jackpots and potential high-yielding bets such as accumulators. Gamblers are lured in with the idea of winning it big, something that would have the potential to change their lives.
In a developing country such as Uganda, there is not really much support for those who develop gambling issues. Events like the World Cup traditionally spike levels of betting. Through such a high-profile event with so much television and media coverage, a significant number of people are newly exposed to the world of sports betting.
Future of African sports betting
There is the ideal mix in Eastern Africa for a boom in online sports betting. The population is young, and the region's economies are growing at a rapid rate. Smartphone usage is constantly trending upwards, there is a passion for sports, and unemployment levels are rising. This is the more optimistic viewpoint being taken by some people.
Others are a bit more pessimistic; they would point to the young population as being impressionable and therefore a vulnerable target for gambling companies and their marketing efforts. The promise of big wins in these developing countries constantly abounds but, of course, they are out of reach for most people.
All across Africa, populations are growing at a rapid pace. Unemployment is also growing and studies show that unemployed people are more likely to be active gamblers on sports. This, of course, is a major issue because they have no regular income sources to support themselves, which can lead to problem gambling.
Sports betting laws throughout Africa are generally a lot more lenient than those found in Western countries. This means that gambling companies can get away with certain things they wouldn't dream of doing in a stricter regulatory environment.
The central marketing theme for a lot of sports betting operators in Africa is the promise of life-changing wins. With such high levels of poverty and unemployment, the allure for this get-rich-quick deal is alluring.
All they supposedly need to do is win a certain bet, such as a football accumulator, and they will be able to rise above the poverty line and live a comfortable life. Money goes a long way in these countries, so even a win of a few thousand dollars would be life-changing.
It is clear that most countries such as Uganda are sports-mad, particularly when it comes to football. Sports betting takes matters to a different level and will provide an outlet for potential financial gain for countless people in Africa. The amount of people betting on sports on the continent is only going to grow exponentially in the coming years. 
Source: VegasSlotsOnline
SportPesa rejects IPO rumours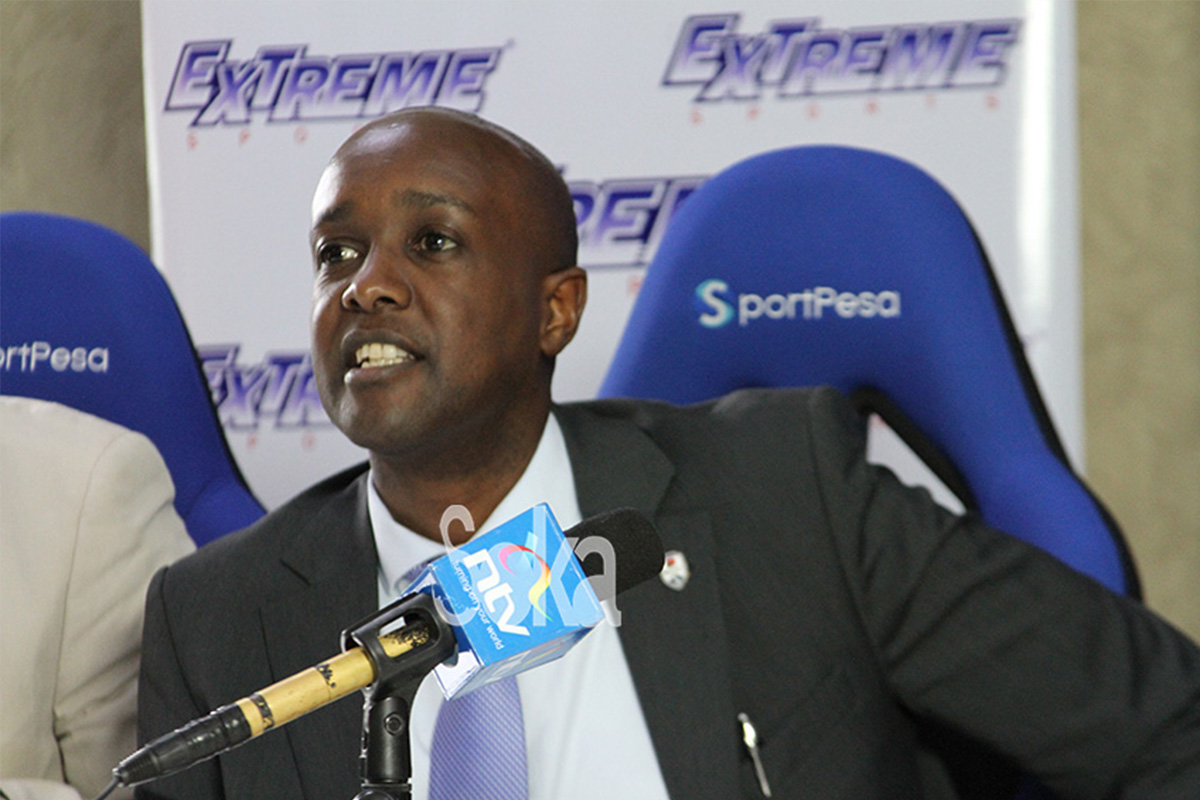 Reading Time:
1
minute
SportPesa, an Africa-based online betting platform, has denied the news that it is going to issue an initial public offering (IPO). Bloomberg, among others, had reported the news.
Ronald Karauri, the company's chief executive officer, has revealed the company does not have any intentions to issue an IPO.
Mr. Karauri was recently asked by news agency Reuters whether the company was planning an IPO. He answered curtly: "No" he just answered a reporter's question.
However, Reuters reported that a market source informed about discussion between SportPesa and Nairobi-based Kestrel Capital. The Bloomberg report that created the rumours also suggested that SportPesa had appointed Kestrel Capital East Africa Ltd to advise on the IPO process that would have it listed its shares on the Nairobi Securities Exchange sometime in the first quarter of 2019.
Beside the bare "no" from the company's CEO, SportPesa issued a statement saying that it is "constantly exploring opportunities that will create value for our stakeholders" and advanced that it will inform about any decisions "when appropriate."
Groove Gaming get in the groove to attend inaugural ICE Africa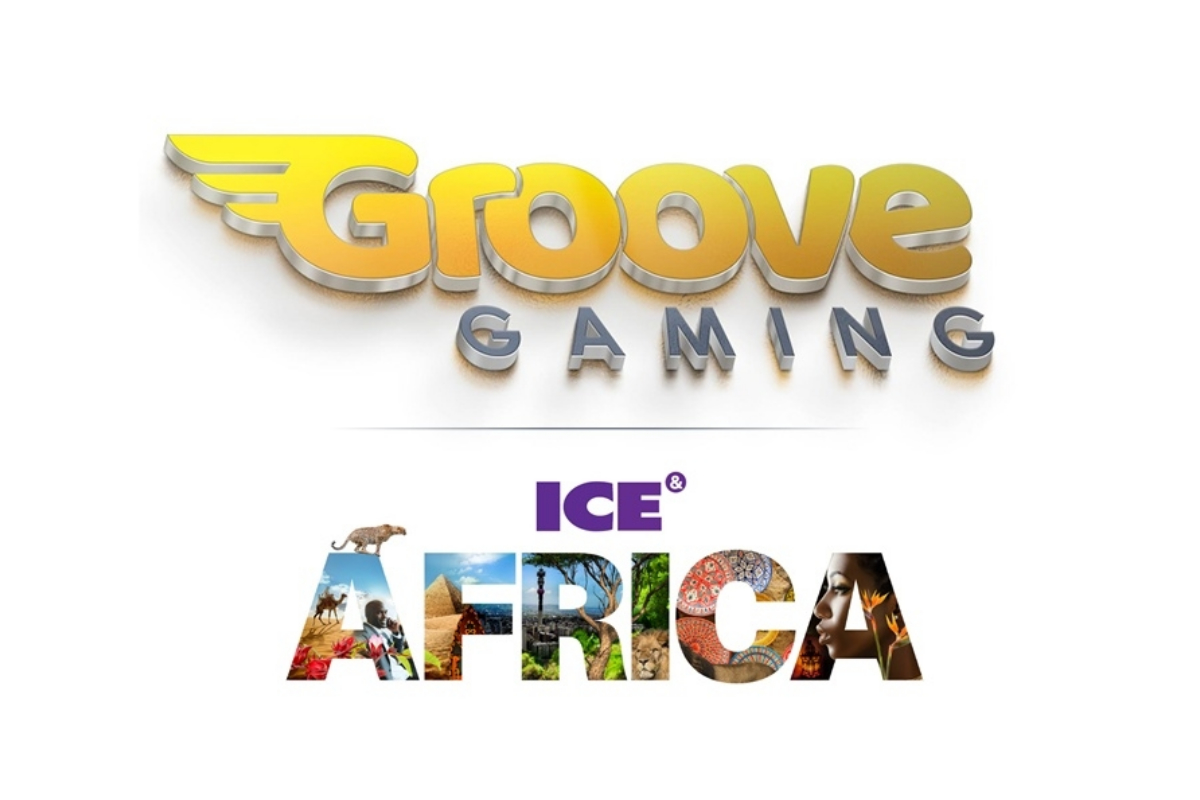 Reading Time:
2
minutes
Leading aggregator Groove Gaming are attending the inaugural ICE Africa, the first ICE event to take place outside of the UK. ICE Africa reflects the ambition of the African industry for growth, with the event expected to be the benchmark of growth for the African Gaming industry and economy as well as provide a new platform for global growth.
Over 1200 gaming representatives are expected to attend from 24 African Nations and will make their way to Sandton Convention Centre in Johannesburg for the show. ICE Africa will be an event where the industry can meet, network, and see the very latest gaming innovations from dynamic companies like Groove Gaming.
At the heart of Groove Gaming's expertise is selecting the highest-quality content to differentiate their offering and to drive player-engagement for clients. The Groove Gaming team are constantly curating a portfolio of high-profile games, which is then made available to clients as a prebuilt library from which they choose the right regionally-compliant titles for their players.
The versatile company's services are extensive, covering world-class game supply from a stable of carefully selected partners and a broad portfolio of over 1500 HTML5 slots and other games from leading games makers including Wazdan, Leap Games Studios, Iron Dog, Play'nGo, Betsoft, Playson, Extreme Live Gaming, Merkur, Spinomenal, Evolution Gaming, Habanero and Fugaso, with new providers being added almost every week. Apart from the growing portfolio of games, other services include payment processing, fraud protection, risk management, regulatory compliance, business intelligence, affiliate promotion and customer service, as well as support in launching, maintaining, and growing new online casinos.
Groove Gaming has a team of experienced gaming professionals working closely with a carefully-compiled cluster of clients, such as EveryMatrix, iGP, Digitain, Equinox Dynamic, Alpha Interactive, ProgressPlay and Evoplay, amongst others. Every client enjoys 24/7/365 account services to maximise revenue and introduce games that deepen player involvement for a richer and more rewarding player experience.
Rebecca Sotomora, Head of Sales at Groove Gaming said: "Our focus is premium service combined with best-in-class content which we are showcasing during ICE Africa. Our ever-expanding games collection can be integrated with most platforms in a couple of weeks, giving casinos the ability to differentiate their offering quickly and efficiently. We look forward to engaging with the industry at ICE Africa."
Meet Groove Gaming at booth 600 ICE Africa or book a meeting to find out more by emailing rebecca@groovegaming.com
For further information visit www.groovegaming.com
ABOUT GROOVE GAMING:
Offering an extensive game library of over 1500 HTML5 slots, table games and video pokers, Groove Gaming is headquartered in Israel and holds licenses issued by the UKGC and the MGA. Groove Gaming was founded in 2016 by a group of professionals who all had the dream of creating an exclusive service so entrepreneurs could meet the growing gaming needs of the world. Expert managers control financial transactions with accuracy and foresight, and Groove Gaming's top-notch customer service rivals, and in most cases beats, most multinational companies operating today. With integrated multiple streams from today's top providers Groove Gaming powers market access with industry heavyweights.
BtoBet announces first Certified White Label Partner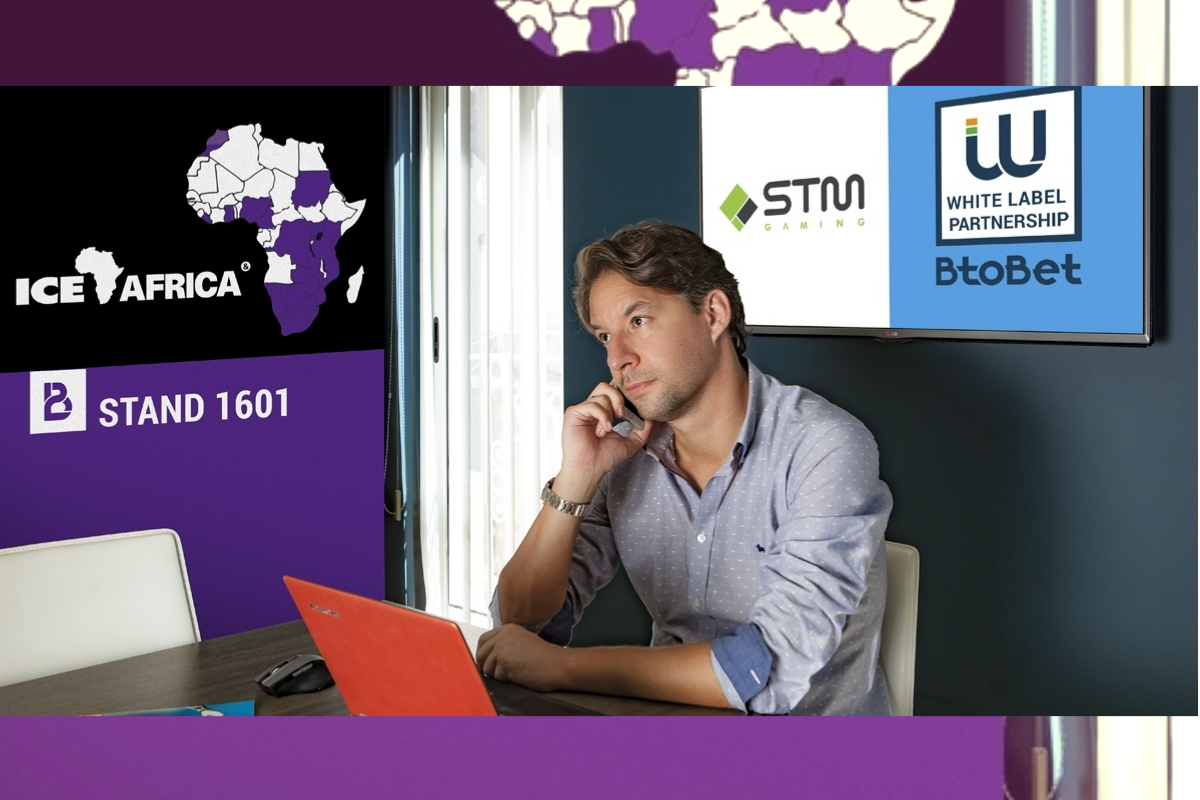 Reading Time:
2
minutes
Will be attending ICE Africa together with STM Gaming
After a process of thorough screening and due diligence, BtoBet has officialised STM Gaming as its first regional Certified Partner for Africa, with this new partnership being formally presented at ICE Africa, with both companies attending at Stand 1601.
Alessandro Pizzolotto, STM's CEO, stated this consolidated partnership with BtoBet serves as a certification of the successful job that the company has done as an operator throughout the past years in the African market, gaining a wealth of knowledge of the elements that characterize the African market in the process, and now being in a position to assist other operators in starting their turnkey activities in Africa.
He further indicated that African licensees will surely benefit from this consolidated partnership, with STM Gaming not only providing a simplified version of BtoBet's technological product, but also taking taking care of the management of their operations, namely player support, license processing, payment methods, gaming content and sportsbook offer. In BtoBet's latest Industry Report, "Tackling Africa's Limitations … Making Africa Accessible to the iGaming Industry", STM's CEO further stated that iGaming activities will surely benefit from the experience put at their disposal regarding all the challenges that constitute the African scenario.
"What countries are regulated? What licenses are available? What products can be offered to players? What are the main differences and aspects that characterize the different regions? These are all aspects that need to be tackled, and which make the journey towards success especially for small businesses a hazardous path. Many businesses have fallen short of being successful because they did not give true consideration to the local needs and challenges of the African market itself, both from a jurisdictional and a player's preference perspective."
In the meantime, in the relatively short time as BtoBet's Certified Partner, STM Gaming has already finalised multiple agreements with other companies, and in the past days, with a very short time to market, has launched its first sportsbook and casino turnkey, Ugabet, with its website already up and running seamlessly without any hiccups in Uganda.
About BtoBet:
BtoBet is a multinational company and is part of a group with 20 years of experience in software development in IT, telecommunication, e-commerce and banking, strongly committed to technology and widely investing in technology research and development. The experience gained at the forefront in these advanced environments, compared with the more recent gambling industry, allows BtoBet to be visionary with a deep understanding of the requirements of the market, catching changing trends and anticipating bookmakers' and operators' needs. BtoBet is a true partner in technology, offering a standalone platform and services for the iGaming and Sports Betting industry. It counts on a very talented, continuously trained development team and day to day management support to clients. BtoBet allows licensees to be unique in the market, by giving them the opportunity to completely personalise their offers for Sports betting and iGaming business, online mobile and retail. BtoBet has technical branches with large ever-growing teams of developers in Skopje, Ohrid, Bitola, Belgrade, Nish, Tirana, and Rome. Malta hosts the commercial and marketing centre.