Imminent new regulations in Sweden attract attention of iGaming market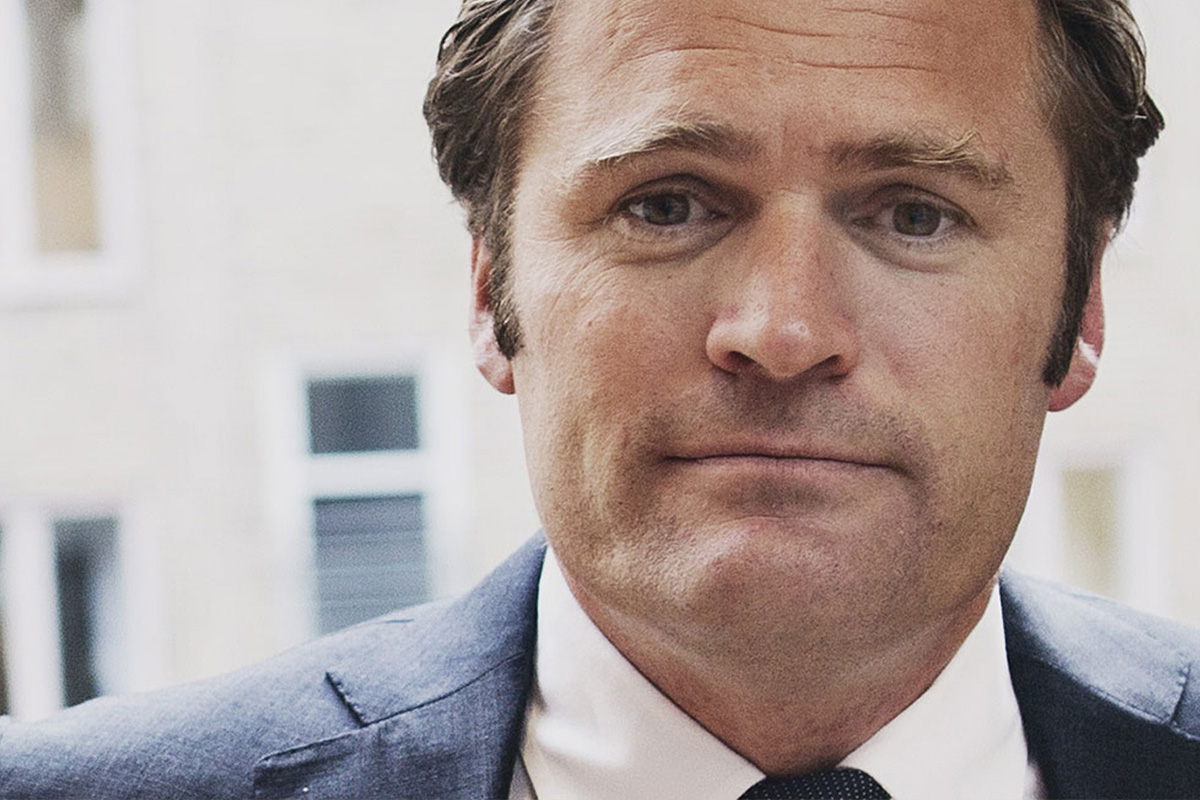 Reading Time:
2
minutes
The Swedish gaming regulator is planning to implement new regulations in the industry, and it is certainly attracting the interests of international iGaming operators. It is evident from the activity from international operators who have applied to secure a listing on the Stockholm Stock Exchange.
The new regulations are expected to come into force by January 2019. The period for submitting applications for new licenses will begin on August 1. The heightened activity at the stock market by the international players reveals their intention to join the Swedish gaming market.
Adam Kostyal, senior vice-president at Nasdaq Stockholm, said at iGB Live! in Amsterdam that Nasdaq Stockholm is on track to add about 100 new listings this year, market permitting, with some 10–15 per cent of those in the pipeline being non-Nordic.ose companies that are from outside the region, about 30 per cent are companies that are "driven by the gambling sector."
 "We're seeing more and more international interest," he added. "Whether this develops or not, it's looking very positive."
The interest in Nasdaq Stockholm as a hub of investment activity in the sector has been partly driven by the "cluster of gambling companies, analysts, investors and advisers" who view the exchange with increasing interest, Kostyal said.
Explaining that about 78 per cent of the sector's market capitalisation is listed in either Sweden or the UK, Kostyal added that Nasdaq Stockholm is home to three companies in the industry that can boast valuations in excess of €1bn – Evolution Gaming, Kindred and NetEnt.
Nasdaq Stockholm's growth market, First North, has an average market capitalisation of €58m for a gambling industry-related company. Moreover, more companies from the sector have opted to list on First North than the London Stock Exchange's Alternative Investment Market over the past three years, bucking a previous trend.
"The general perception has been that London is the hub, but that is being questioned more and more," Kostyal said.
"Brexit is going to be a disruptor and we have a cluster of companies creating a lot of attention in terms of Stockholm being a natural hub."
Stockholm is the second-largest of Nasdaq's 29 exchanges worldwide, behind the US.
Kostyal added that it is too early to discover what the implications will be for the global investment landscape following the Supreme Court's decision to overturn the Professional and Amateur Sports Protection Act (PASPA) in May.
"We're talking to more and more companies that are considering a possible future dual listing in the US when the time is right," he said.
"We're happy to enter into dialogue with companies about opportunities and potential restrictions, but it's very early days."
Source: igamingbusiness.com
Grover Gaming Announces Ramping Up Hiring Efforts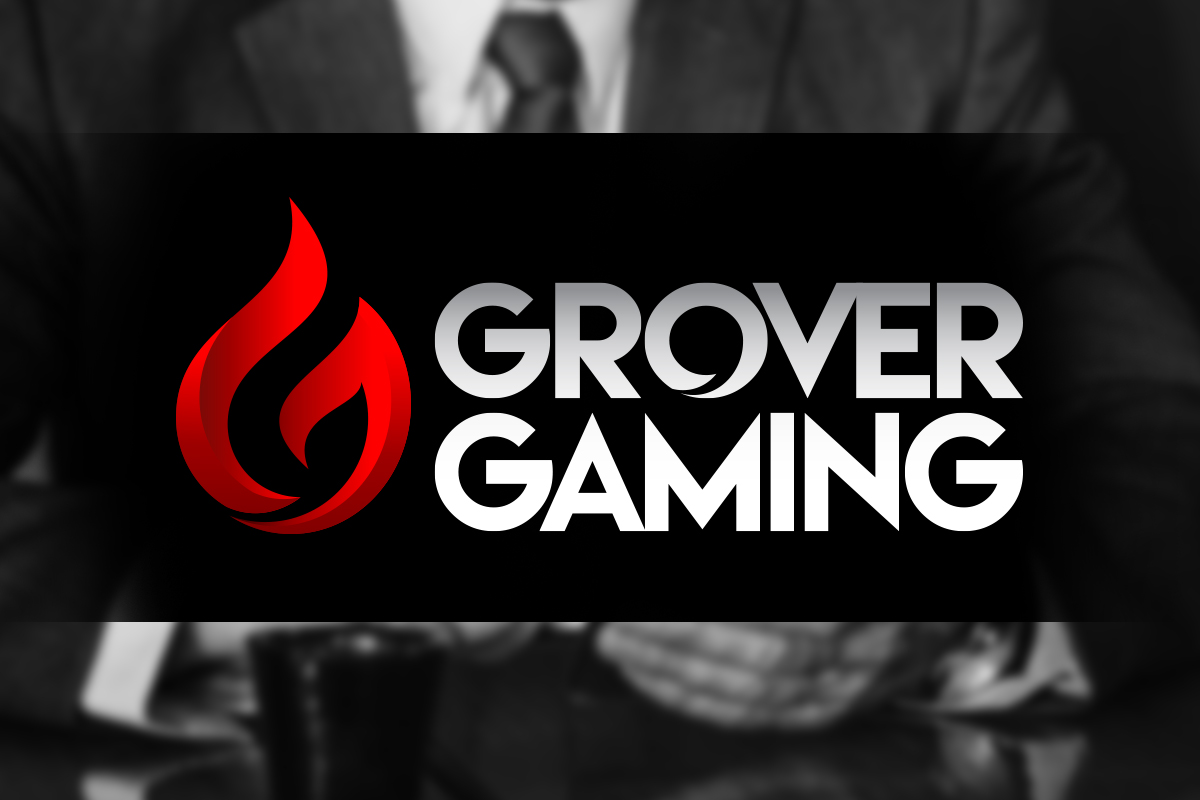 Reading Time:
< 1
minute
Grover Gaming, Inc., an industry leader in electronic gaming design and software development, announced today that it is ramping up its efforts to hire talented system and game development professionals.
Grover Gaming is looking for Passionate, Adaptable, Reliable, and Team oriented system and product developers to be a part of an exciting and fast paced company. These system and product developers will be responsible for building the critical system framework for new markets and products aligning with the Grover Strategic Plan to support the continued rapid growth. The ideal candidates will have experience in the slot/pull-tabs gaming industry and enjoy being a hands-on developer. Grover Gaming's systems and games, known throughout the industry for exciting design and high-resolution graphics, are all created in-house at its development and design facility.
Grover Gaming seeks to add over 40 system and product development professionals in the next 6 months. To assist new employees' relocation to its headquarters in Greenville, NC, Grover Gaming is offering relocation stipends and signing bonuses. "We recognize the difficult times many people currently face, so Grover Gaming wants to do all it can to attract the best professionals and ensure our new team members start their new careers here on the best footing possible," said Gerren Brown, Director of Human Resources for Grover Gaming. "Here at Grover, people come first," added Brown.
Grover's products and games benefit charities across the country. It was recently announced that Grover Gaming has surpassed $150 million in monies raised for charities through their charitable gaming and fraternal partners across the United States. Inc. magazine has also recognized Grover Gaming this year as one of the fastest-growing companies in America.
Grover Gaming develops software, game content and gaming systems for lotteries and charitable gaming jurisdictions and is licensed in Ohio, New Hampshire, Kentucky, North Dakota, South Dakota, Montana, Washington, Virginia, and Ontario Canada.
Online Casino and Sportsbook BETZEST™ goes live with leading Live Casino provider Evolution Gaming™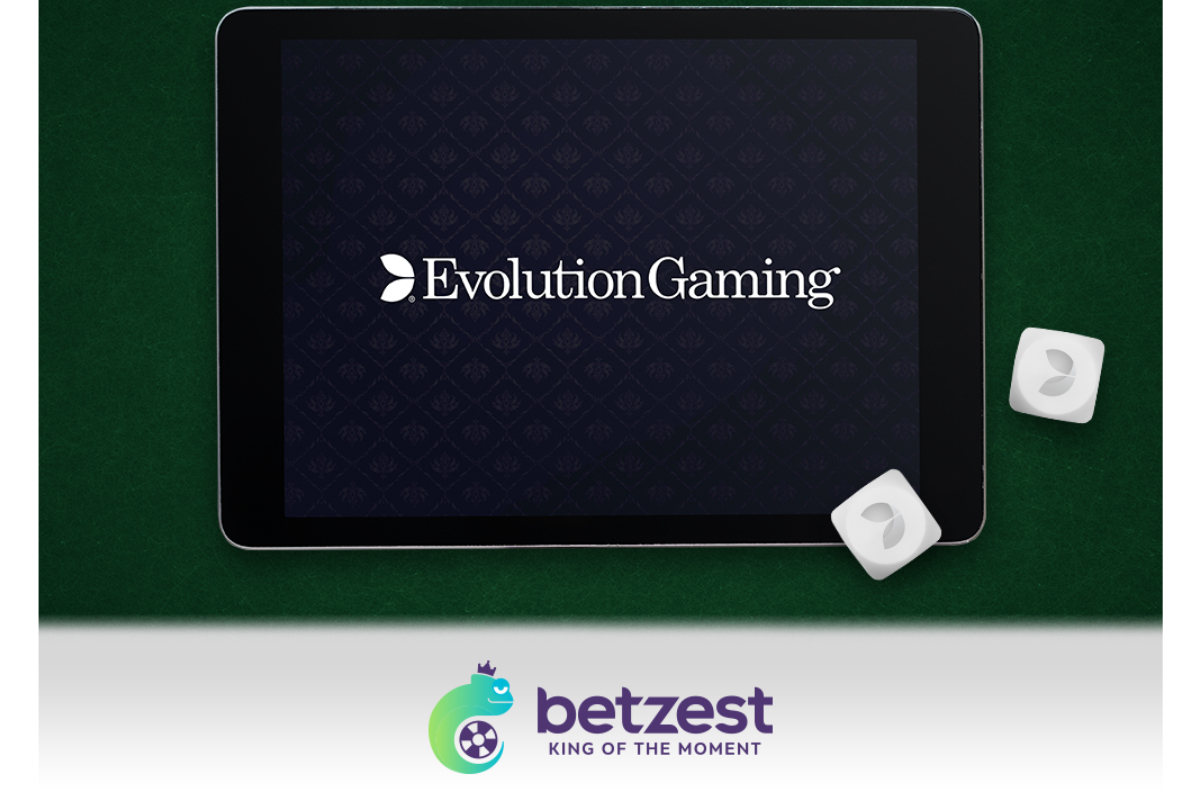 Reading Time:
2
minutes
Online Casino and Sportsbook Betzest™ expand their offering in a new partnership with leading Live Casino provider Evolution Gaming™, which will give their players opportunity to access to Evolution's full range of mainstream and VIP Live Casino games including Roulette, Baccarat, Blackjack, progressive jackpots and a variety of poker variants.
Betzest continues to increase its operations since its launch in July 2018. Betzest is quickly becoming one of the world's leaders in offering high class sports betting and casino games.
After adding to its portfolio many key payment methods and casino providers Betzest now offers a great selection of live casino games to ensure amazing entertainment, user experience and adrenaline to their players. This is another significant step in Betzest™ rapid expansion. The company is looking forward to announcing more collaborations with other leading providers lined up for the beginning of Q3, 2020.
Marius Filip, Founder/CMO at Betzest, said: After the launch of MGA license, we are excited to conclude another partnership with leading Live casino provider Evolution Gaming™.
We are always looking to improve the Betzest™ product for our players and we trust that their highly innovative and entertaining games will play an important part in making Betzest™ this year's leading Live casino operator. A big thank you to our Betzest team for this great accomplishment and to Evolution Gaming™ team for their continuous support during the process. We've had an exceptionally fruitful 2020 already, with a remarkable collection of world-class casino providers and payment methods on the way, I'm certain the best is yet to come.
About Betzest :
Betzest is your leading premier Online Sportsbook and Casino operator run by a team of experienced i-gaming experts.
Due to its unique product and marketing proposition, Betzest is rapidly establishing itself as one of the most trustworthy and reliable online gaming company.
At Betzest players can now take advantage of exclusive sports & casino campaigns, free spins giveaways and even surprise gifts offered to VIP players, by using Bitcoin Core (BTC). Betzest has a Top Notch sportsbook powered by BetRadar along with Casino powered by NetEnt and a separate Live casino powered by Evolution Gaming™, E-sports and Virtual sports sections. Alternatively, if sports and casino aren't your thing you can bet on politics instead.
Choose from more than 15,000 live sports events monthly, Blackjack, Online Slots, Roulette, Video Poker, and get an amazing entertainment under reputable MGA license.
WCC's new Career Mode : The most challenging update in cricket gameplay till date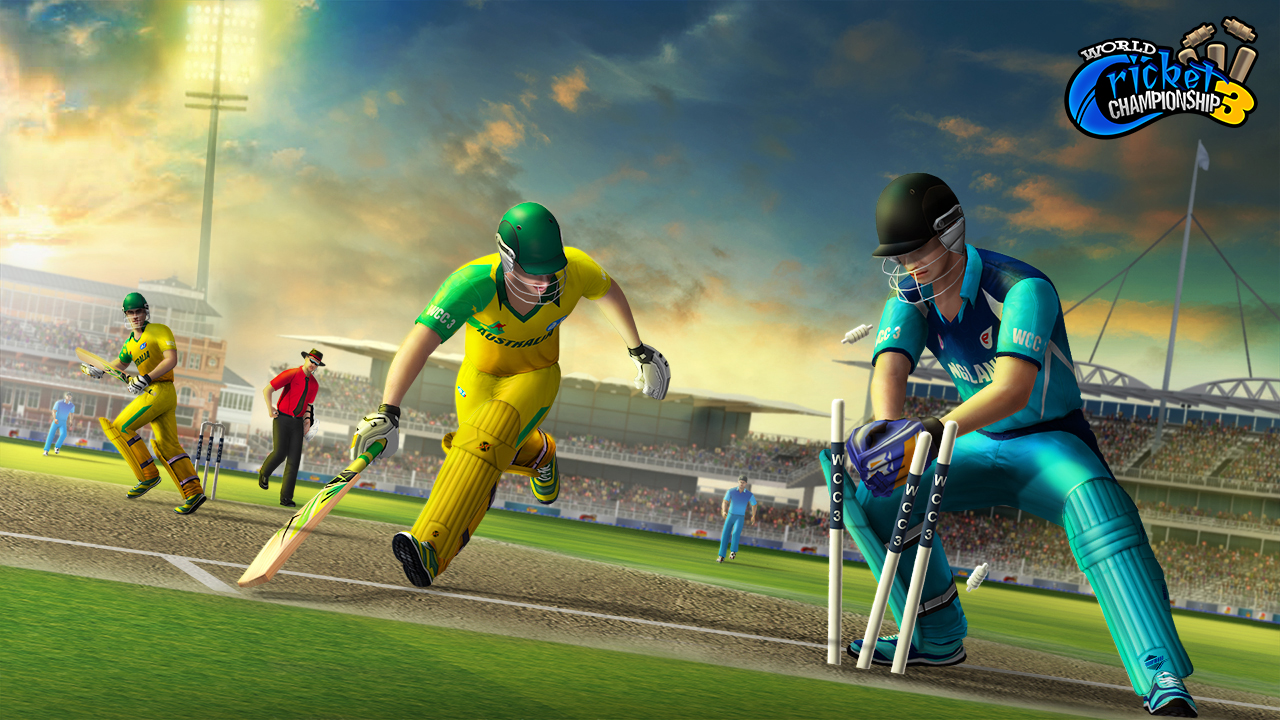 Reading Time:
2
minutes
Stirs excitement among 110 million WCC fans 
Nextwave Multimedia, India's leading game developer launches the third installment of the World Cricket Championship (WCC 3) with its first full-fledged career mode in a mobile cricket game. Amidst the Covid-19 pandemic cancellation of live sports, the career mode's unique features promise to keep the cricket fever alive among fans around the world. The new career mode will have a cricket season sprawling across 3 brackets, 25 series, and 400+ matches with a built-in challenging performance decision system which determines your rise in ranks starting from a local club to the national or international level.
You can install this game on Android from the link below :
https://play.google.com/store/apps/details?id=com.nextwave.wcc3&hl=en_IN
WCC 3's career mode stands apart with a 3D motion capture feature in a mobile cricket game along with other exclusive features like dynamic difficulty, choice, perma match flow and decision making system and visuals cut-scenes of the player getting selected, making it to the media and many moments of success and failure in a cricket career.
The WCC 3 installation is being launched in 3 phases. WCC 3 saw an overwhelming response with 500,000 pre-registrations within 2 weeks' time of the opening. The game also saw 2 million downloads with commentators Aakash Chopra and Matthew Hayden with the first update. The WCC franchise boasts over 110 million downloads, with 15 million monthly active users and approx. 3 million users daily. The franchise has been a long standing successful cricket game and rated among the top 10 games in terms of monthly active users in India for 4 years in a row.
WCC 3 comes with a competitive multiplayer mode focusing on facing off with other players and becomes a communal activity which gamers can become part of 500 plus realistic animations simulate actual cricket. Updated gameplay mechanics, numerous new camera angles, real-time motion capture of athletes and professional cricketers, advanced artificial intelligence along with the bilingual commentary provide an enhanced, all-round gameplay experience.
On the new update, P.R.Rajendran, Founder and CEO, Nextwave Multimedia says, "The new career mode has been the most awaited feature by millions of our fans and we are working to further innovate with more cut scenes to enhance their experience, making it even more immersive. The game inputs are often guided by our fans and with all matches at a halt due to the pandemic, we hope that the game will fill the cricket void."
World Cricket Championship has grown exponentially and is largely fan driven. The game has always strived to provide quality gaming content aided by continual innovation for its players. WCC 3 beta has since its launch touched 3 million downloads in 50 days and continues to maintain steady growth.