Imminent new regulations in Sweden attract attention of iGaming market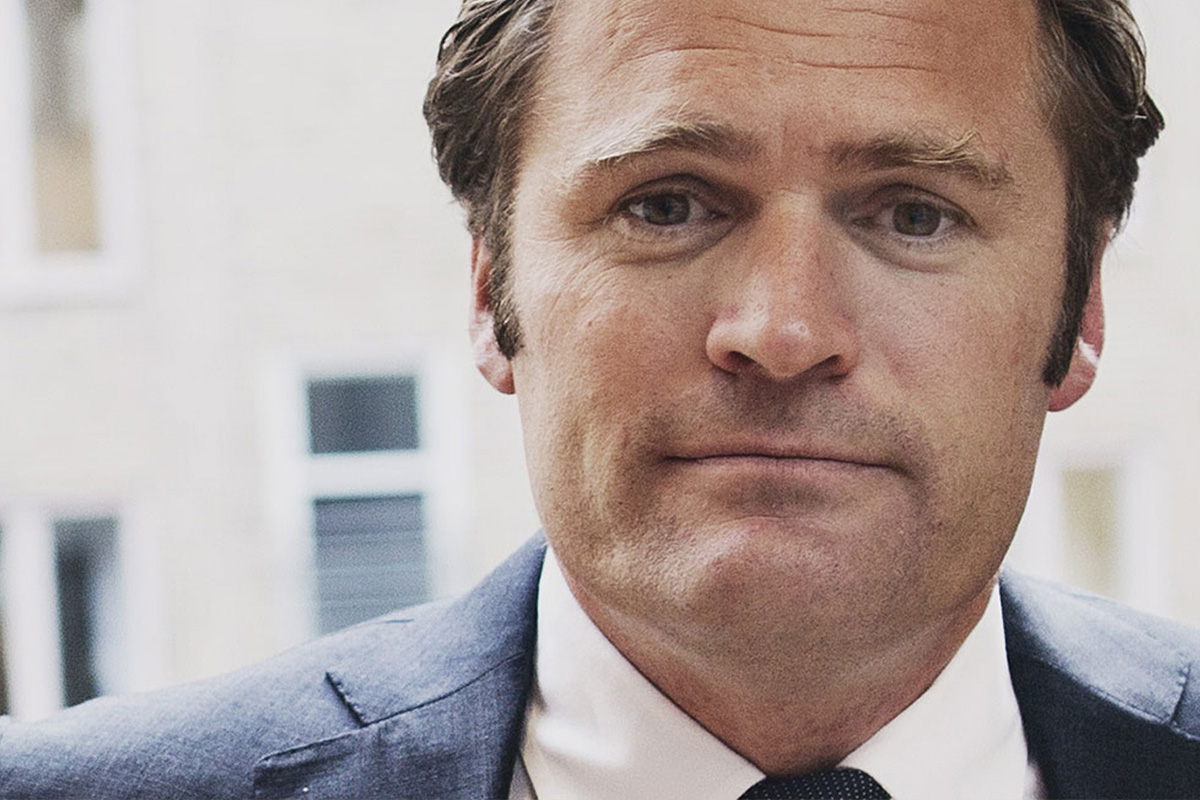 Reading Time:
2
minutes
The Swedish gaming regulator is planning to implement new regulations in the industry, and it is certainly attracting the interests of international iGaming operators. It is evident from the activity from international operators who have applied to secure a listing on the Stockholm Stock Exchange.
The new regulations are expected to come into force by January 2019. The period for submitting applications for new licenses will begin on August 1. The heightened activity at the stock market by the international players reveals their intention to join the Swedish gaming market.
Adam Kostyal, senior vice-president at Nasdaq Stockholm, said at iGB Live! in Amsterdam that Nasdaq Stockholm is on track to add about 100 new listings this year, market permitting, with some 10–15 per cent of those in the pipeline being non-Nordic.ose companies that are from outside the region, about 30 per cent are companies that are "driven by the gambling sector."
 "We're seeing more and more international interest," he added. "Whether this develops or not, it's looking very positive."
The interest in Nasdaq Stockholm as a hub of investment activity in the sector has been partly driven by the "cluster of gambling companies, analysts, investors and advisers" who view the exchange with increasing interest, Kostyal said.
Explaining that about 78 per cent of the sector's market capitalisation is listed in either Sweden or the UK, Kostyal added that Nasdaq Stockholm is home to three companies in the industry that can boast valuations in excess of €1bn – Evolution Gaming, Kindred and NetEnt.
Nasdaq Stockholm's growth market, First North, has an average market capitalisation of €58m for a gambling industry-related company. Moreover, more companies from the sector have opted to list on First North than the London Stock Exchange's Alternative Investment Market over the past three years, bucking a previous trend.
"The general perception has been that London is the hub, but that is being questioned more and more," Kostyal said.
"Brexit is going to be a disruptor and we have a cluster of companies creating a lot of attention in terms of Stockholm being a natural hub."
Stockholm is the second-largest of Nasdaq's 29 exchanges worldwide, behind the US.
Kostyal added that it is too early to discover what the implications will be for the global investment landscape following the Supreme Court's decision to overturn the Professional and Amateur Sports Protection Act (PASPA) in May.
"We're talking to more and more companies that are considering a possible future dual listing in the US when the time is right," he said.
"We're happy to enter into dialogue with companies about opportunities and potential restrictions, but it's very early days."
Source: igamingbusiness.com
5 Tips to Pass Microsoft 70-487 Exam and Get Your MCSD Credential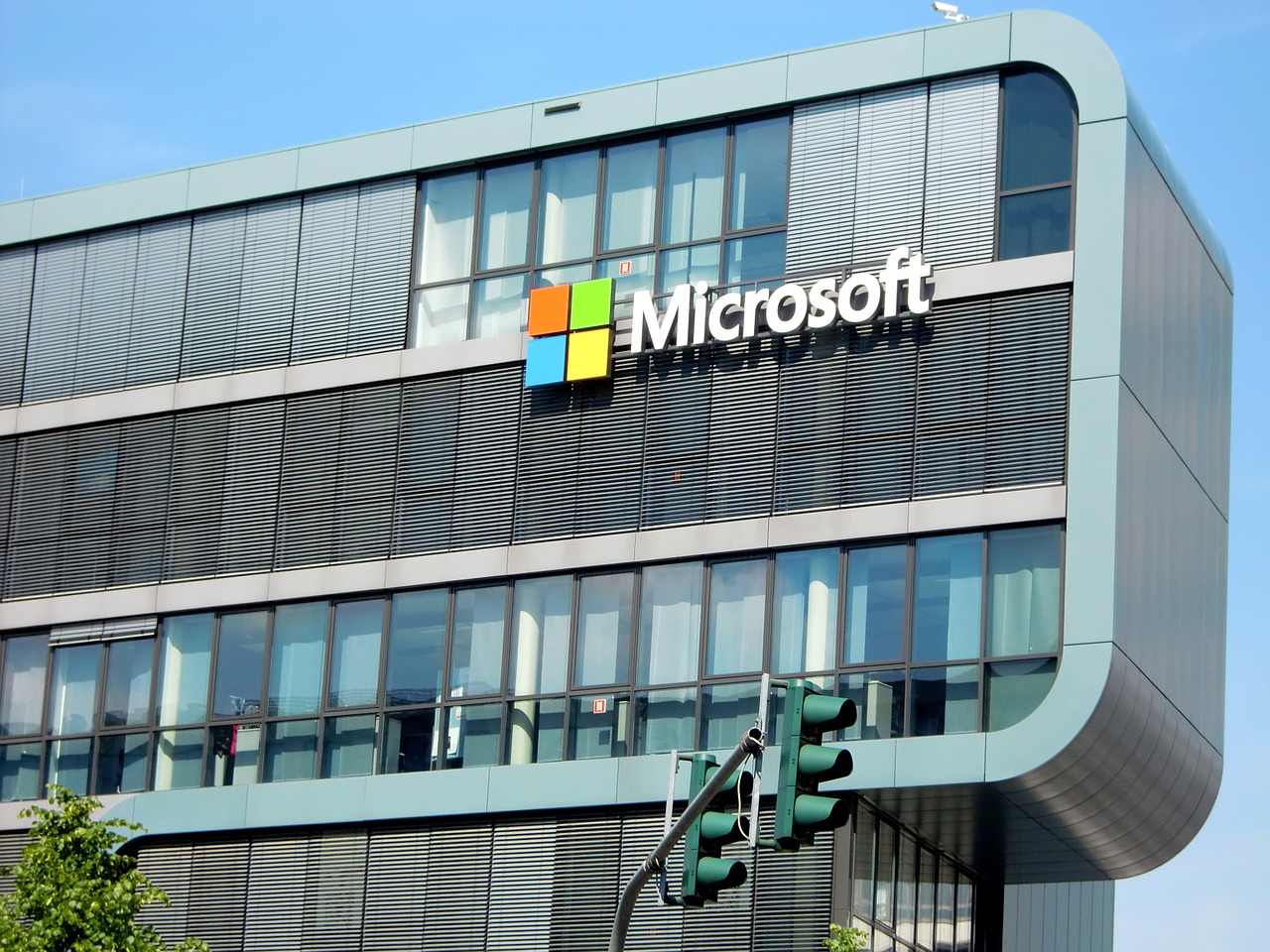 Reading Time:
4
minutes
Microsoft is the creator of many Information Technologies that are widely used in the world. Most of the organizations, businesses, companies, and individuals trust Microsoft products. Many professionals in the IT industry also validate their knowledge and skills by getting specialized Microsoft certifications. Microsoft credentials are designed to cover various technologies which are widely applied in the industry. The company offers IT certifications at three distinct levels:
Fundamental
Associate
Expert
Microsoft certifications are awarded to IT professionals who have showcased their ultimate understanding of Microsoft technologies. The expert level is the highest tier which an individual can achieve in the Microsoft certification web program. Some of the topmost expert-level credentials include:
Microsoft 365 Certified: Enterprise Administrator Expert
MCSE: Data Management and Analytics
MCSD: App Builder
Microsoft Certified: Azure Solutions Architect Expert
Microsoft Certified: Azure DevOps Engineer Expert
There are other certifications which you can opt for under expert level, but you must know that most of them require relevant associate-level credentials. More importantly, you must pass at least one exam in order to attain any Microsoft certification. Let's have a look at how we can attain the MCSD: App Builder credential.
Before we dive into the exams needed to earn the MCSD: App Builder certification, we need to know which requirements need to be fulfilled in the first place. So, to get MCSD certified, first you must earn one of the following MCSA credentials:
MCSA: Web Applications
MCSA: Universal Windows Platform
After that, you must choose one of the following exams:
Developing Mobile Applications (70-357) – this exam is perfect for candidates who have experience in developing and designing Windows 10 apps. Experience in the creation of mobile apps using XAML and C# is required.
Developing ASP.NET MVC Web Applications (70-486) – the ideal candidates for 70-486 exam are software engineers who apply Microsoft Visual Studio 2017 and ASP.NET frameworks to design and develop web solutions. The candidates ought to have practical experience of three years in creating solutions based on ASP.NET MVC.
Developing Microsoft Azure and Web Services (70-487) – if you have three years of practical experience in developing web services, then this exam is for you. Microsoft also recommends you to possess experience in the creation of Web API and Azure solutions.
MCSD: App Builder is an ideal certification for professionals who want to upgrade their knowledge and skills in software development. Microsoft exams test the candidates' knowledge of various app development concepts. I am MCSD certified, and I did 70-487 exam to sharpen my understanding of Microsoft Azure and Web Services.
Below are 70-487 exam concepts:
Data access
Manipulating and querying data using Entity Framework
Consuming and creating Web services based on API
Implementing and designing web services
Deploying services and web applications
The preparation process was quite tough, but I managed it. These are the tips I used to ease my preparation for Microsoft 70-487 test.
Create your workspace
This is the first step that you should take when you are preparing for a certification exam. Good preparation is done in an environment that is free from distractions such as noise. You should create your workspace away from any sources of noise such as TV and other electronic devices. Smartphones connected to Wi-Fi are especially dangerous, if you know what I mean. Such things make your preparation meaningless because you will not be able to concentrate on your preparation materials.
Use the list of exam objectives as a guide
Every Microsoft exam has objectives which need to be achieved by all candidates who are intending to pass. You should use the exam objectives as your guide because they highlight the concepts you must know in order to complete the questions that are dedicated to a specific topic. Microsoft 70-487 exam objectives are also a perfect tool to set a certain limit because some topics are too broad to be fully covered.
Enroll in training courses
The only way to sharpen your understanding of Microsoft Azure and web services is training. One of the best materials that will equip you with the ultimate knowledge is video courses from PrepAway. 70-487: Developing Microsoft Azure and Web Services exam is all about hands-on experience. Therefore, video training courses are perfect material because you will be able to watch every demonstration and repeat the necessary steps as many times as you want.
Use lab sessions
The ideal way of understanding the main concepts is practicing them in a real-life environment. It is meaningless to follow instructor-led video courses without practical implementation. As a determined candidate, you are supposed to take your computer and start coding right away. Whenever you implement new concepts, you learn how to debug errors that arise during the development process.
Take practice exams
The knowledge you have gained during preparation is enough to make you pass, but it is important to assess yourself before the main exam time arrives. It means that you have to download 70-487 practice exams from the PrepAway website and start taking them. You will realize that some of the questions need a deeper understanding. Some of the topics are tougher than the others, and you may have to improve your knowledge at some point. Practice exams will help you identify the topics that need more attention.
Job opportunities
Mobile Developer
Web Developer
Software Developer
MCSD: App Builder certified professionals are able to earn an annual basic salary that ranges from $71,000 to $170,000.
In a nutshell
The opportunities always come to professionals who constantly sharpen their knowledge in their area of expertise. The most important thing you should consider as an IT professional is to get the relevant training that will enable you to pass your certification exam successfully. Microsoft 70-487 is the ideal test to validate your skills in mobile and web development. Get certified and become the next competent software developer!
Week 37 slot games releases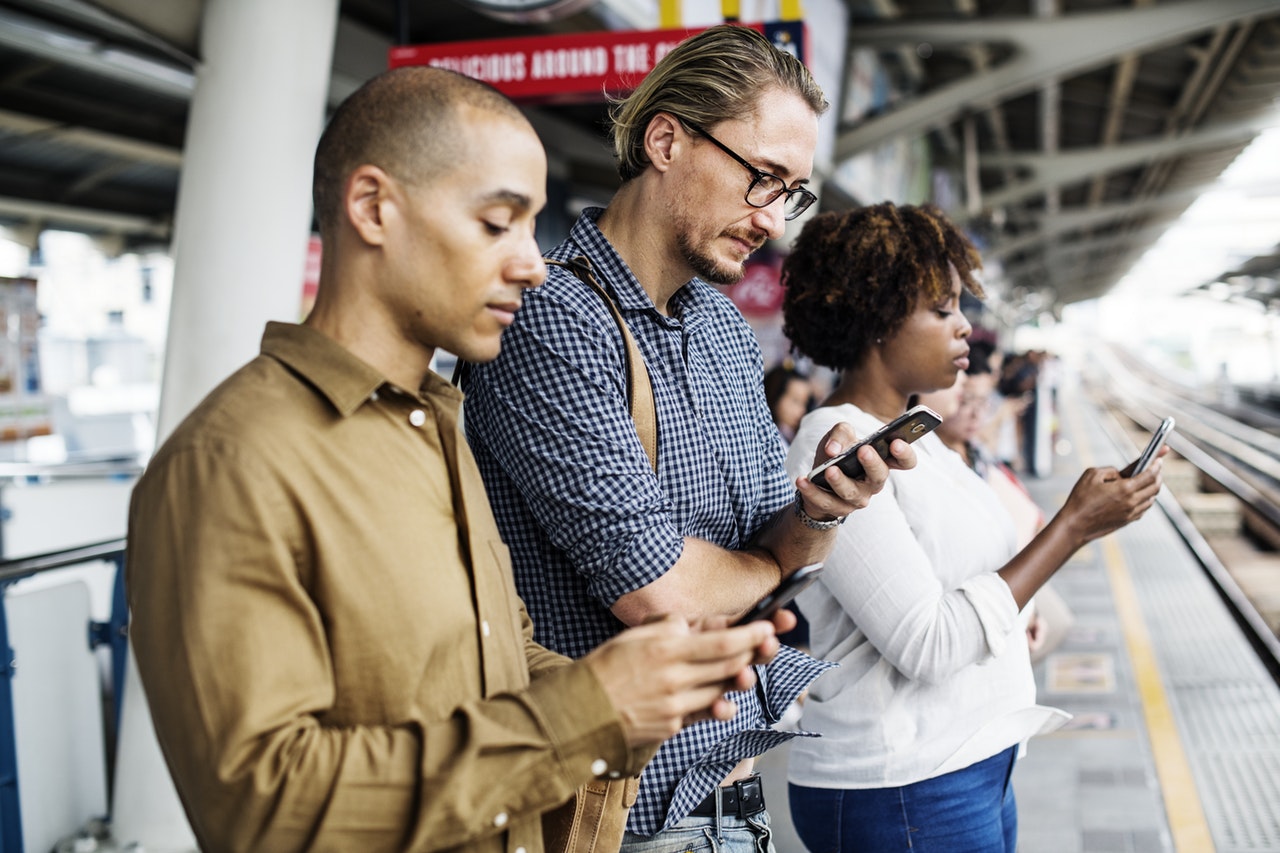 Reading Time:
4
minutes
 Have a look at this week's latest slot releases!
ORYX Gaming, is taking on dragon legends and trolls in its latest slot release, Battle Dwarf. Developed together by ORYX RGS portfolio brands Golden Hero and JTG studios, Battle Dwarf is the second title in the supplier's catalogue that brings the Japanese pachislot experience to Europe, combining a 3-reel, 5 fixed-payline slot with an arcade-style Battle game. Packaged in a theme that takes players deep into the mines to dig for breath-taking jewels and fight against fierce dragons, Battle Dwarf is packed with features that have proved popular in Asia and particularly the Japanese market.

Betsoft Gaming will roll out a suite of highly innovative slot games specifically designed for the Asian market. This plan will see a localised release every month for the rest of 2019. The first title to be launched is Bamboo Rush, a high-potential offering, complete with stacked wild features. Players will seek out the treasured Golden Panda scatter to trigger the game's spins feature. They can win up to 20 free spins with the potential to uncover even more. All symbols are stacked during both the base game and free spins, except for the scatter, which can lead to gigantic wins of up to 53000x in a single spin.

Evoplay Entertainment, the innovative game provider, has announced the launch of its latest red-hot slot, Reign of Dragons. Designed to be truly HTML5 mobile-perfect for handheld gaming, Reign of Dragons takes players into an enchanting universe of dragons and their masters – four charming ladies, each representing an element: fire, air, water and earth. Totalling 5-reels and 20-paylines, Reign of Dragons is designed with player's intuitional behaviour in mind. As seamless as it is enchanting, the slot's big wins are triggered when the earth's elements combine, unleashing the true power of the Reign of Dragon's gameplay.

Booming Games' latest offering, Aztec Palace, takes place around the palace of the late emperor Montezuma. His palace is believed to have been comprised of 5 interconnected buildings containing the emperor's office, chambers for children and several wives, and even a zoo. The game begins outside the palace, centres on various Aztec gods, and features Bursting Wilds. Land 3 bonus symbols anywhere on the reels to enter the Bonus Portal where you can pick 1 of 4 skulls to win a cash prize; or land 3 or more scatter symbols to activate a dynamic number of Major Free Spins.

Dead big wins are buried in the haunted graveyard in Kalamba Games' spook-tacular new slot release, Zombie Queen. In the 6×4, 50 payline slot, Walking Multiplier Wilds – a new feature in the supplier's cabinet – creep down the reels during the base game to maintain player interest and build win anticipation. Kalamba's monetisation boosting HyperBonus and HyperBet also feature, offering an even greater thrill for players seeking extra ghoulish fun by respectively allowing them to buy into the free spin round or adjust the value of the wild multipliers in the reels.

Promising to be a hit with players, the release of Twin Happiness adds a touch of Asia to a classic NetEnt slot. Every single spin of the 5-reel, 3-row slot sees at least two of the reels synchronised and linked together. During the spin, the reels can expand to become triplet, quadruplet or even quintuplet reels on 243 ways pay configuration. Twin Happiness also includes Wild symbols, which appear on reels 2, 3, 4 and 5 and substitute for all symbols.

Play'n GO have made the unprecedented move of launched two new titles into the market this week; a brand new slot titled Inferno Joker and an innovative new table poker game, 3 Hand Casino Hold'em. 2019 has seen Play'n GO eclipse all of their rivals with the number of games they have released and to put out two titles on the same day, while still having more releases lined up for this month, shows the depth of quality content they have up their sleeve. Inferno Joker is a simple 5×3 grid slot featuring classic slot symbols including gold bars, lucky 7's, fruits and more. The slot provides a nice blend between classic slot gaming with modern designs and features.

Microgaming presents Aurora Wilds, the debut game from Neon Valley Studios, a new independent studio developing exclusive content for the leading software supplier. Aurora Wilds is a five-reel, ten-payline online slot based in the ethereal world of the Pacific Northwest. Home to expanding wilds, respins, bi-directional paylines, and the Jackpot Wheel, this feature-rich game enchants with breathtaking artwork set against the glistening backdrop of the Northern Lights.
Playtech Launches Live Quantum Roulette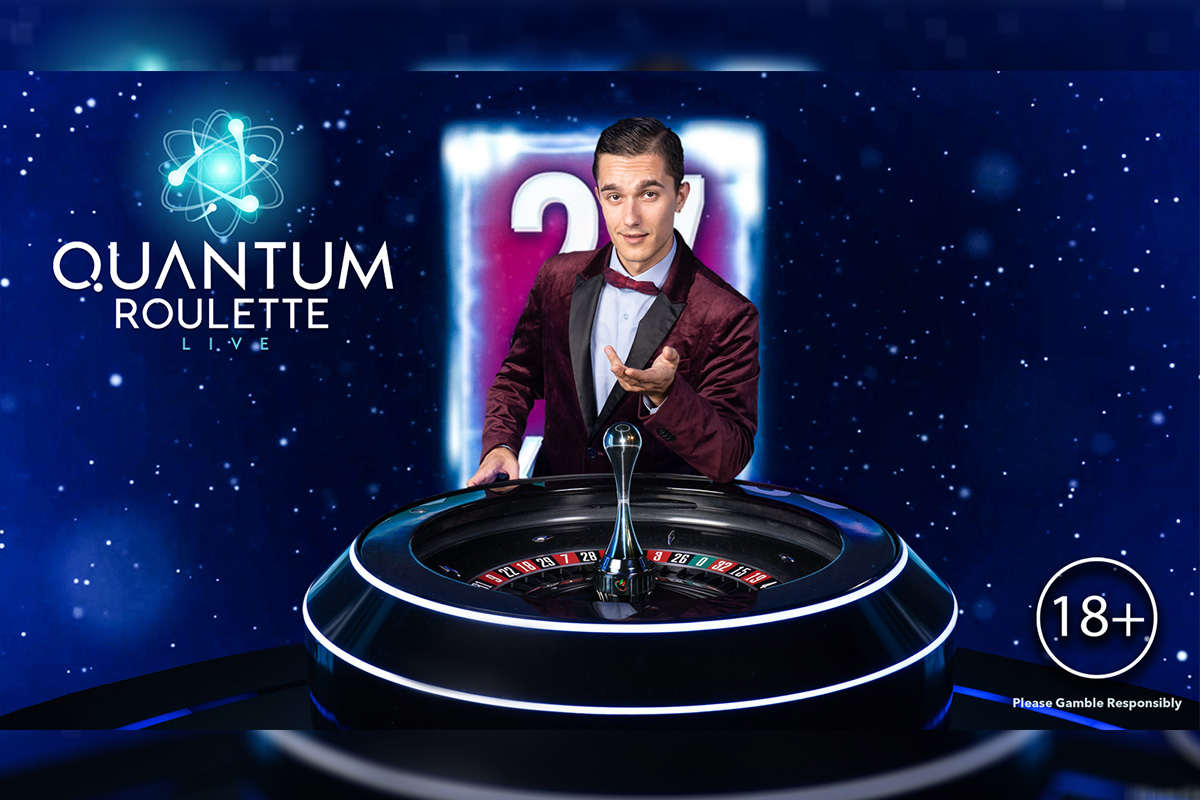 Reading Time:
1
minute
Gambling technology company Playtech has announced the launch of its latest live Roulette variant, Quantum Roulette.
Quantum Roulette brings visuals, sound and dealer presentation together to create a unique, highly immersive atmosphere. The game delivers an engaging combination of visual appeal and innovative gameplay and features multipliers on certain "Straight Up" positions in every game round, with up to five multipliers from 50× to 500×.
"Playtech Live's focus on an experience-led offering, both from a gameplay and presentation perspective, is central to what makes us stand out in the industry. Along with our other major new releases this year, Quantum Roulette has been designed to deliver on visuals and entertainment alike. We've already seen players win up to 500× their stake and we're confident that the immersive feel and lively gameplay of Quantum Roulette will hold great appeal for the modern generation of Live Casino players," Kevin Kilminster, Head of Innovation for Live Casino, Playtech said.