Pennsylvania legislator justified high betting taxes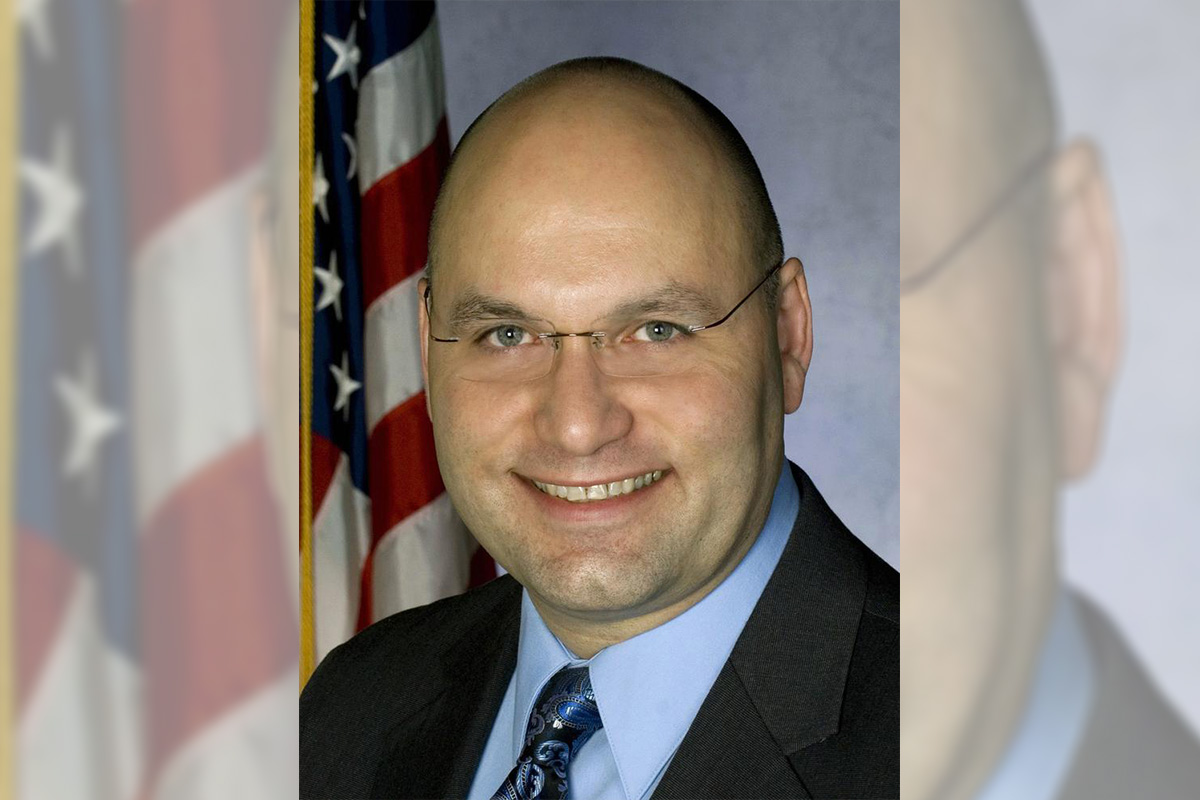 Reading Time:
2
minutes
Rep. Robert Matzie,  the Pennsylvania legislator who played a big role in drafting the sports betting legislation of the state, said the number of sports betting applicants and their eagerness to start business justify the high taxes imposed in the legislation.
As per the state's legislation, the betting companies will have to part with 36 per cent of their earnings as tax. Still, the Pennsylvania Gaming Control Board (PGCB) received sports betting license applications from Hollywood Casino and Parx , committing the $10 million fee.
As far as state is concerned that's enough to prove that the exorbitant 36 per cent sports betting tax rate is not too high for the market to bear.
Matzieis understandably jubilant: "Since the dominoes have begun to fall with the two filings, I think it's inevitable the rest will also,"
Matzie was the sponsor of the original legislation that led to state-regulated sports betting in Pennsylvania.
Voters have something to thank him for, but the sports betting companies may not be quite so enthusiastic.
They will be hoping that over time, PA lawmakers will revisit the tax issue and bring taxes into line with those in Nevada (6.75 per cent) or New Jersey (8 per cent in casinos and racetracks, 12 per cent for online sports betting).
Matzie isn't offering any support for their position: "I thought all along it was a non-starter to open anything up [in terms of the tax rate], and I think this pretty much puts the nail in the coffin."
Matzie originally had the sports betting tax rate at 18 per cent, the same as the table games rate. After further examination, the rate was simply doubled because sports betting was considered to be more similar to slots, which are taxed at 54 per cent.
Matzie should not be too quick to gloat over casinos paying the high tax rate. The enthusiasm of casinos to apply for sports betting licenses doesn't mean that the high taxes are workable for them.
If the experience of regulated sports betting in Europe is a guide, then the short-term future does not look good.
After five years of regulated sports betting in France, only three sports betting operators had managed to make a profit in any quarter. France has taxes that are roughly at the same level as Pennsylvania.
Players also react to high taxes.
In France, around 40 per cent of sports bettors ignore the nationally regulated sites to play at unregulated sites which offer better odds. In Portugal, which has taxes set at 16 per cent of sports betting handle, the figure is even worse.
A report from Copenhagen Economics states that only 52 per cent of online gambling in Portugal takes place at nationally regulated sites.
In the UK and Denmark which have 15 per cent and 20 per cent tax rates respectively, only a few per cent of players play at unlicensed sites.
The knock on effect is significant. Copenhagen Economics found that state tax revenues start to reduce when taxes get over 20 per cent.
The 36 per cent rate in Pennsylvania may look good to lawmakers, but state budget accountants would not be as impressed.
Source: playpennsylvania.com
Scientific Games Statement on COVID-19 Response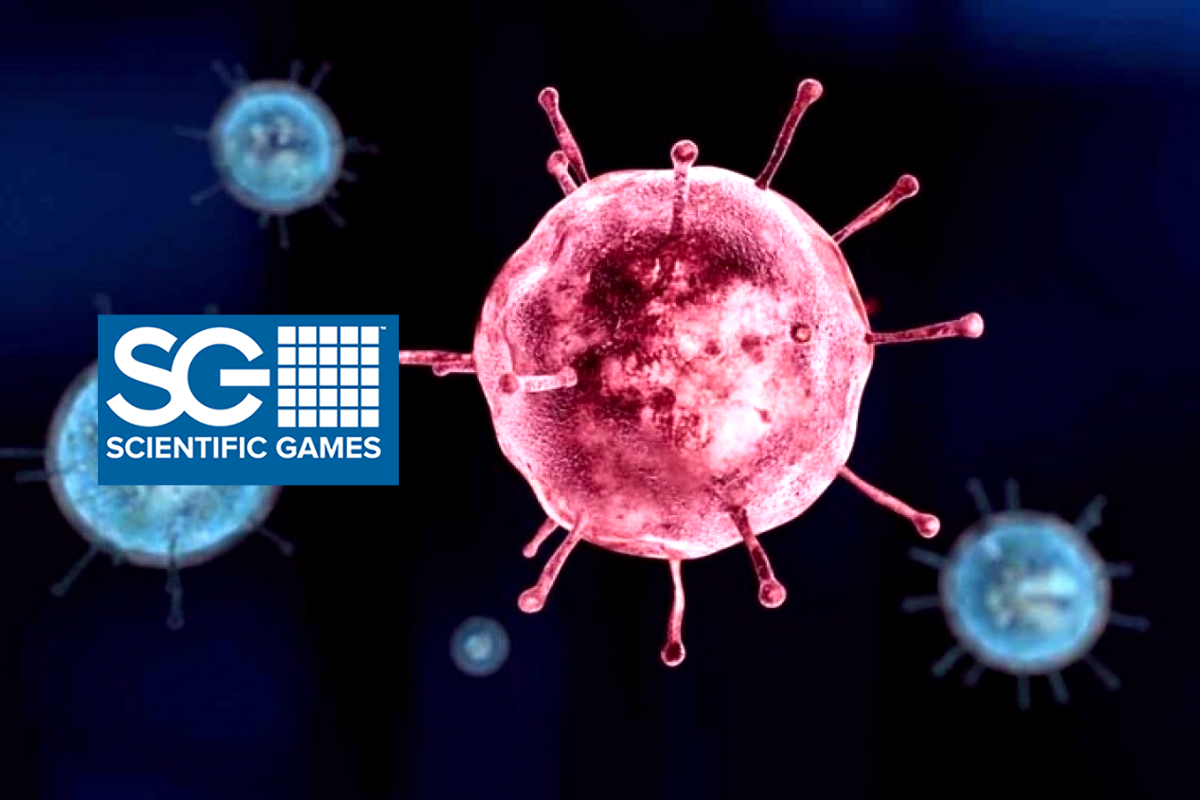 Reading Time:
2
minutes
Scientific Games Corporation is taking essential actions to respond to the global COVID-19 crisis.
Scientific Games CEO Barry Cottle said: "Like many others, our industry is facing unprecedented challenges from the widespread impact of the COVID-19 outbreak. We are working around the clock to take care of our employees, customers, shareholders and other key stakeholders in these difficult times, while providing uninterrupted products and services to those customers who continue to operate. Thankfully, we came into this year with a very strong liquidity position, including substantial capacity under our revolver, and also refinanced our debt, extended our major maturities and lowered our interest expense. We have a diverse portfolio of assets, product and services that uniquely position us to weather this crisis.
We are taking a variety of actions to help ensure that we meet the demands of this outbreak and are ready when the industry begins to recover. I am confident that the measures we are taking now will prepare us to come out of the crisis even stronger than before. And, I have never been prouder to lead a team where everyone is stepping up to help each other, our partners and our Company."
The Company is instituting a number of cost-savings measures to ensure stability for team members and protect the operations of the Company. Some of these measures include workforce hour and pay reductions to preserve as many jobs as possible and furloughs for those support roles that have seen a decrease in industry work. During this challenging time, the executive leadership team has committed to a voluntary 50% salary reduction while Chief Executive Officer Barry Cottle has volunteered a 100% reduction in pay.
We recognize that the temporary furloughs that are made necessary by the impact of COVID-19 on our Company create substantial hardship for the furloughed employees and their families. We are establishing a Hardship Relief Fund to provide short-term assistance to those employees and their immediate families who incur unexpected and onerous personal, family, or living expenses as a result of the COVID-19 crisis. The Company, Barry Cottle and several other senior executives will be making contributions to the fund.
Scientific Games is committed to supporting our customers in this crisis by continuing to provide quality, secure products and services to partners across lottery, iGaming, sports betting and land-based casinos. In addition, SciPlay continues to publish free-to-play apps for players to enjoy.
Scientific Games leadership will continue to evaluate this rapidly-evolving situation and assess the duration of cost-savings measures based on the continuing impact of COVID-19.
© 2020 Scientific Games Corporation. All rights reserved.
About Scientific Games:
Scientific Games Corporation (NASDAQ: SGMS) is a world leader in entertainment offering dynamic games, systems and services for casino, lottery, social gaming, online gaming and sports betting. Scientific Games offers the gaming industry's broadest and most integrated portfolio of game content, advanced systems, cutting-edge platforms and professional services. Committed to responsible gaming, Scientific Games delivers what customers and players value most: trusted security, engaging entertainment content, operating efficiencies and innovative technology. For more information, please visit scientificgames.com.
SOURCE Scientific Games Corporation
Oklahoma Indian Gaming Association Chairman Rejects Governor's Offer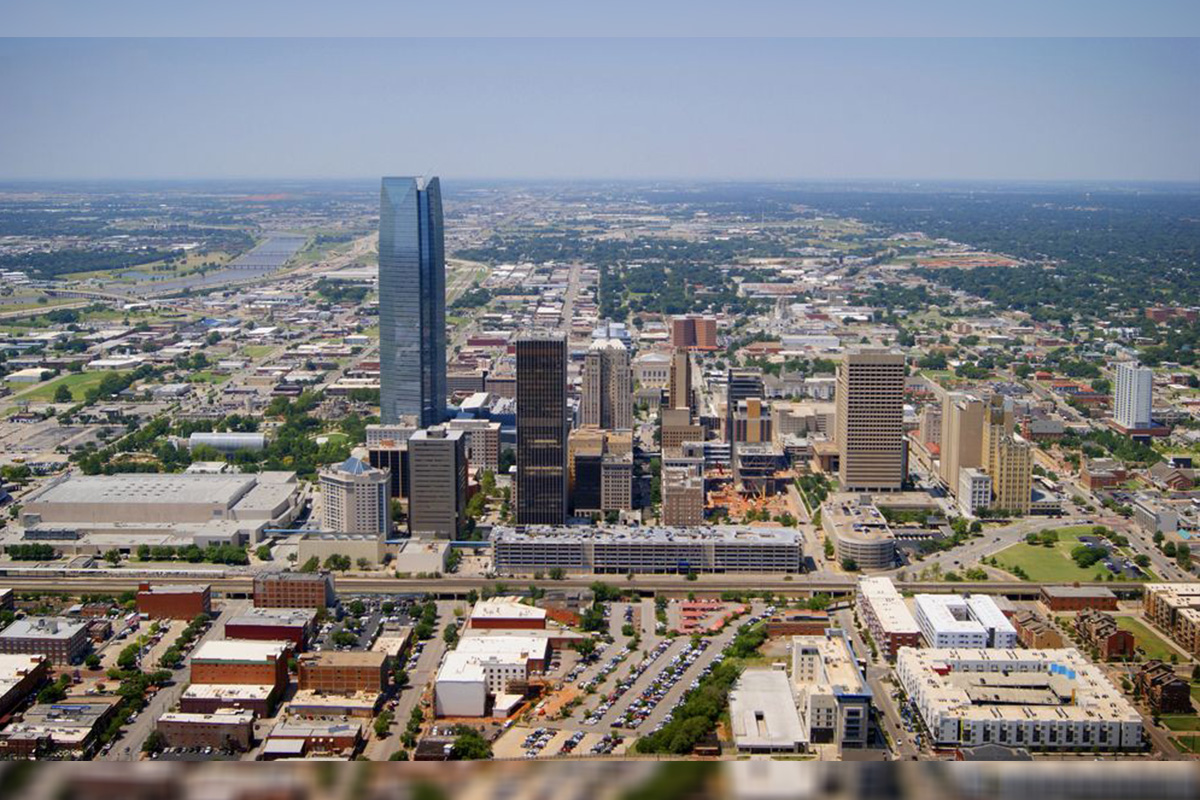 Reading Time:
< 1
minute
Matthew Morgan, chairman of the Oklahoma Indian Gaming Association, has rejected Gov. Kevin Stitt's latest casino gambling offer and accused the governor of attempting to take advantage of the tribes during the COVID-19 outbreak.
Morgan termed the governor's offer as "yet another unsuccessful attempt to divide the tribes."
"The letter confirms the real intent of Governor Stitt is to destroy the tribal interest outlined in the existing compacts. The tribal leaders who received the letter reject the proposal as disrespectful and disingenuous," Morgan said.
Steve Mullins, one of Stitt's outside attorneys, wrote in a letter to the tribal leaders that the Corona pandemic has changed the landscape for tribal and non-tribal governments.
"Now more than ever is the time for us to stand together," Mullins wrote.
Included with the letter is the proposed new compact, which would require tribes to pay a flat 5% fee on gambling revenue and authorise both the tribe and the state to offer sports gambling, Morgan said.
The compact would also vest more power with the state to interfere in tribal casino operations, such as approval of casino vendors and installation of a minimum number of electronic machines in casino floor.
"This compact is a huge power grab for his office," Morgan said.
PlaySugarHouse.com Brings Joy To A Pennsylvania Man Who Hit The Divine Fortune Mega Jackpot At Home For More Than $159,000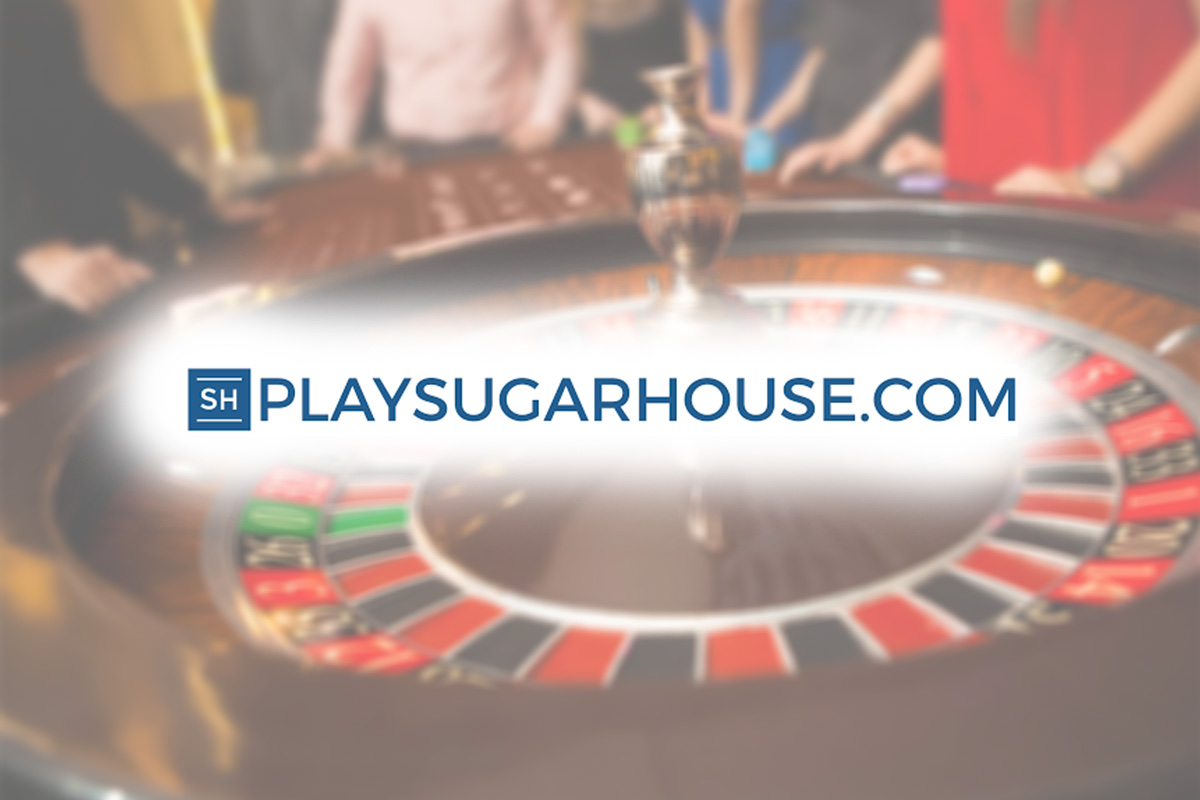 Reading Time:
< 1
minute
PlaySugarHouse.com is once again bringing a little positivity during these difficult times to a West Chester, PA man who hit the Divine Fortune jackpot on Sunday night. Anthony, who asked that we not share his last name, hit the jackpot for a total winning of $159,052.43. This is the third time the Divine Fortune jackpot was hit at PlaySugarHouse.com since the closure of all land-based casinos in the states of New Jersey and Pennsylvania. The first time was in New Jersey on March 15th and the second time was in Pennsylvania on March 20th, both for over $278,000.
Anthony was at home with his family when he won. "I still feel like I'm in a dream," the 55-year-old commercial painter said. "I was definitely not expecting it, and I had to ask myself if I really hit the jackpot."
While he doesn't have any set plans for his winnings, Anthony expressed that he would like to put aside some money for retirement.
"It's exciting to be able to provide a chance for our players to win life changing jackpots on an outlet that doesn't require them to leave home," said Mattias Stetz, C.O.O. of Rush Street Interactive, which operates PlaySugarHouse.com and BetRivers.com.  "This win made a huge positive impact during this very trying period of time."
With all land-based casinos in New Jersey and Pennsylvania closed, PlaySugarHouse.com has seen an increase in online casino play over the past couple of weeks.
This is the fourteenth Divine Fortune jackpot at PlaySugarHouse.com in Pennsylvania since its launch last summer.